Toronto – What to wear when you're there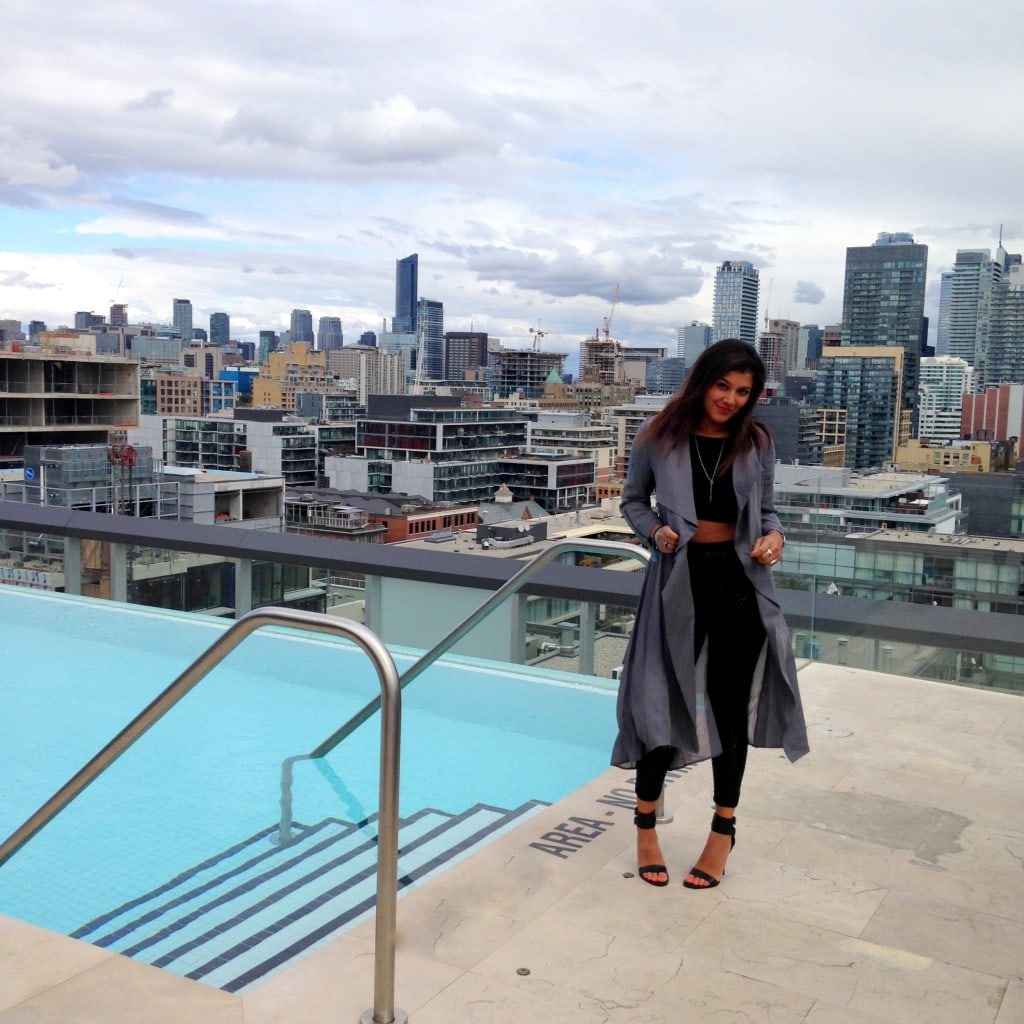 Where?
When? October 2014
Why? I was lucky enough to be invited on a press trip to Canada by the Toronto Tourist Board for the art festival Nuit Blanche
Big thanks to? Mint Velvet for providing me with the perfect wardrobe to wear on my trip and The Thompson Toronto rooftop pool for letting us partake in a mini photo shoot! Here is TheStyleTraveller guide to packing, fashion and style, perfect for a trip to Toronto.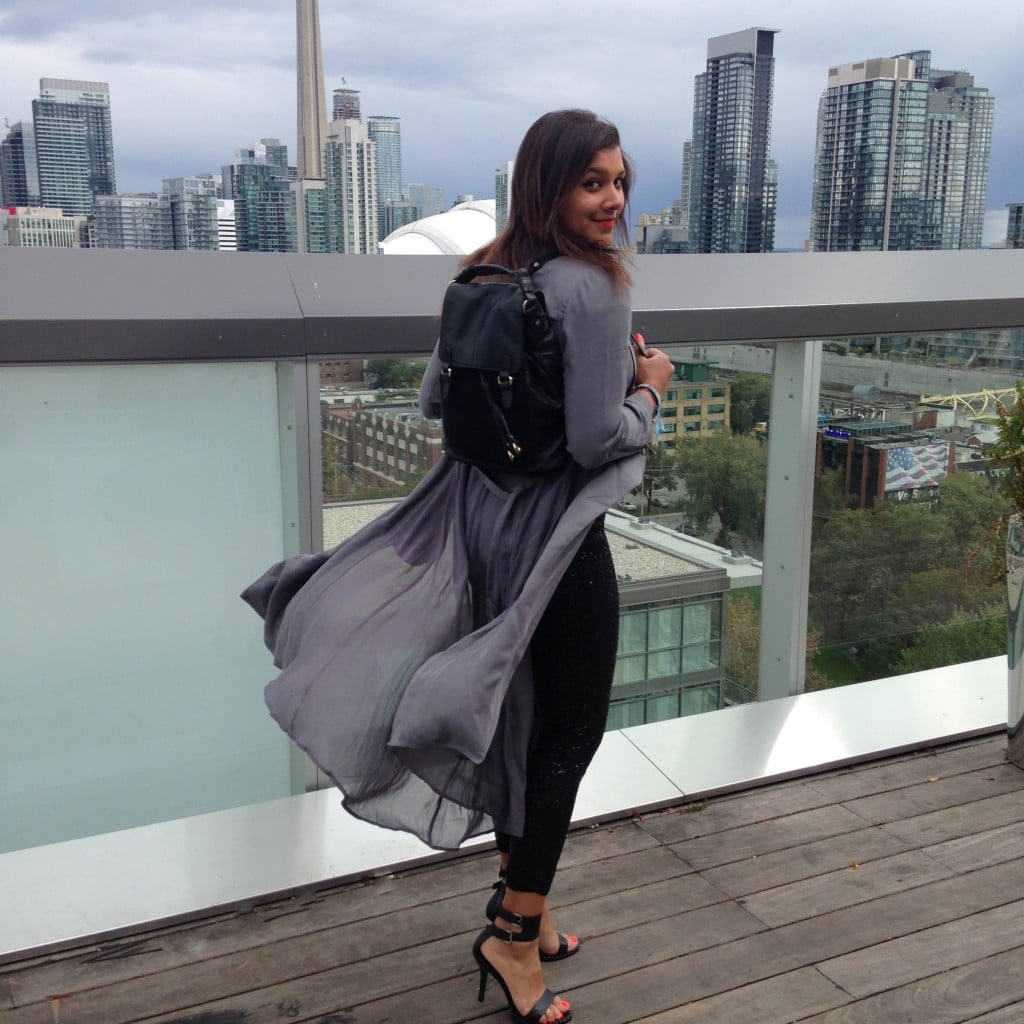 Above and below: Steel trench coat, Sequin Trousers, Black backpack all Mint Velvet, top and shoes Bonnie's own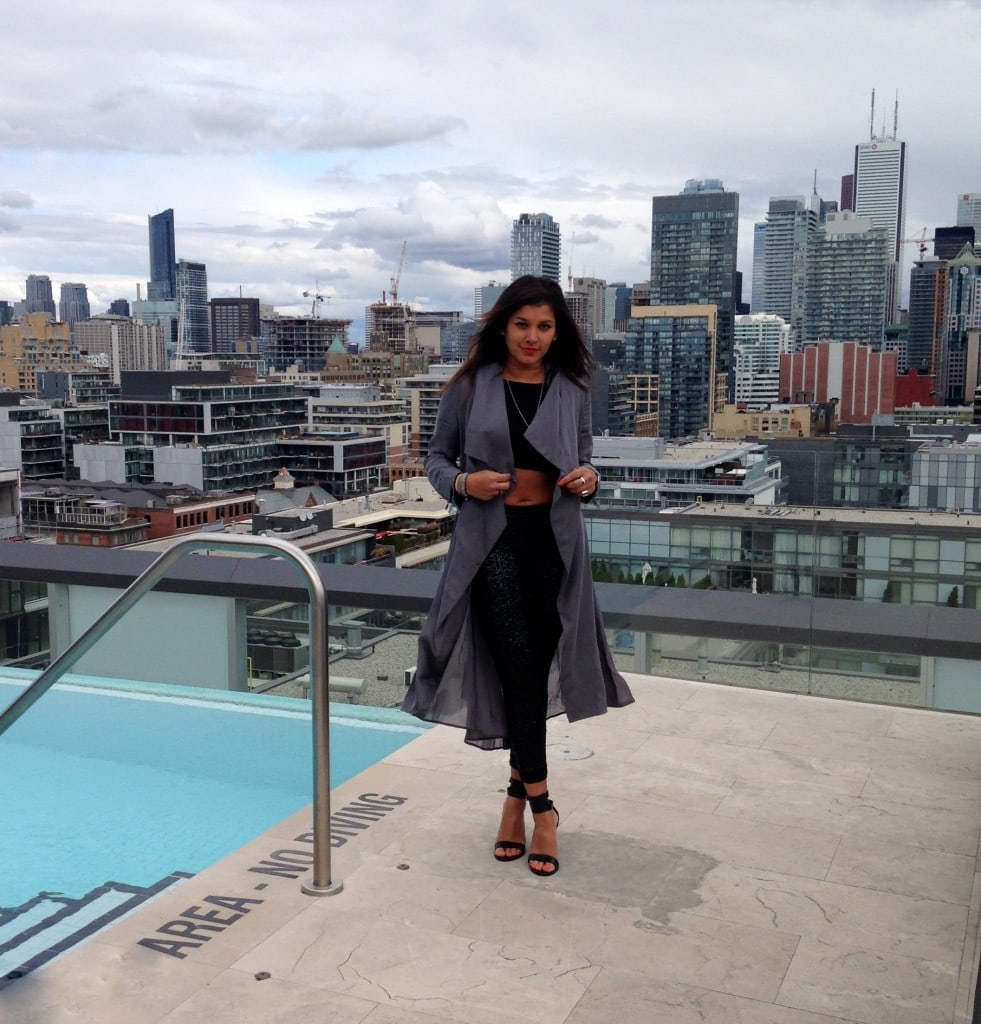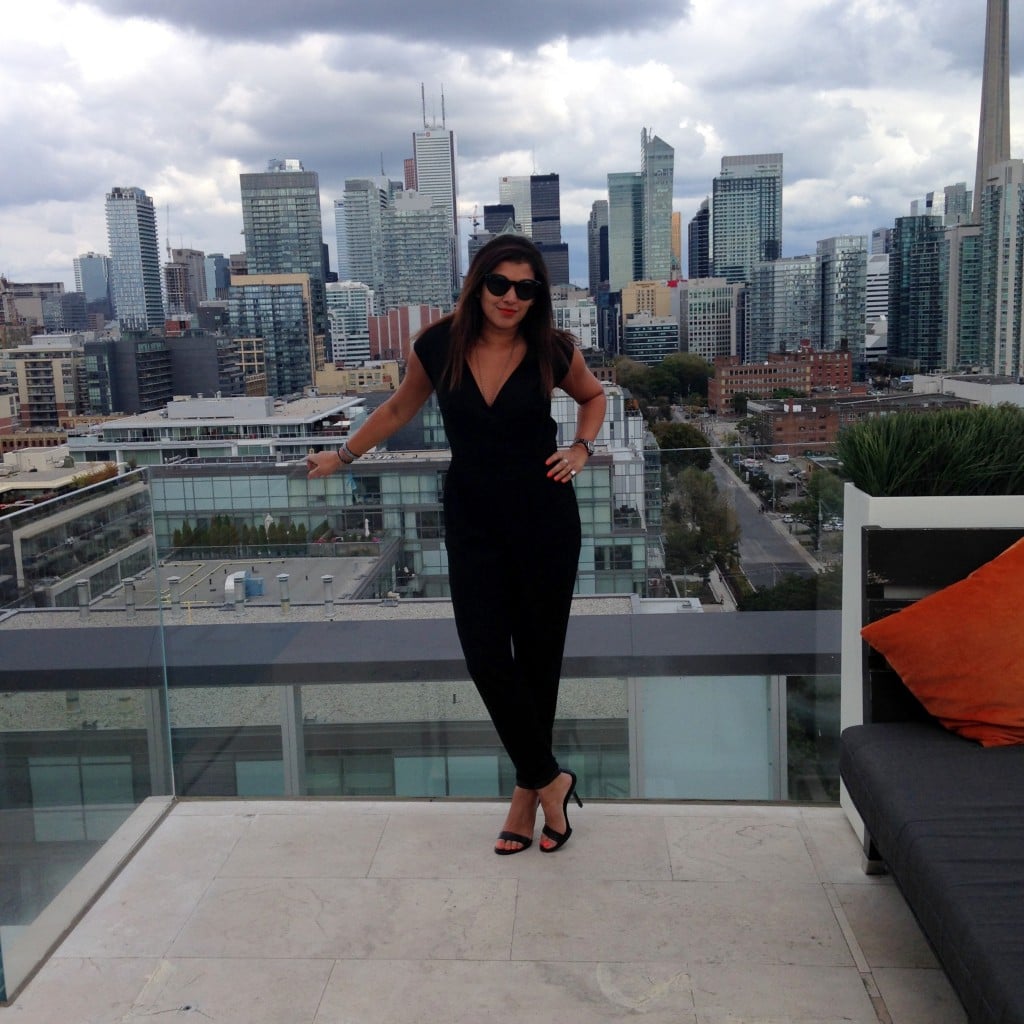 Above and below: Black Jumpsuit –  Mint Velvet, Sunglasses and shoes – Bonnie's own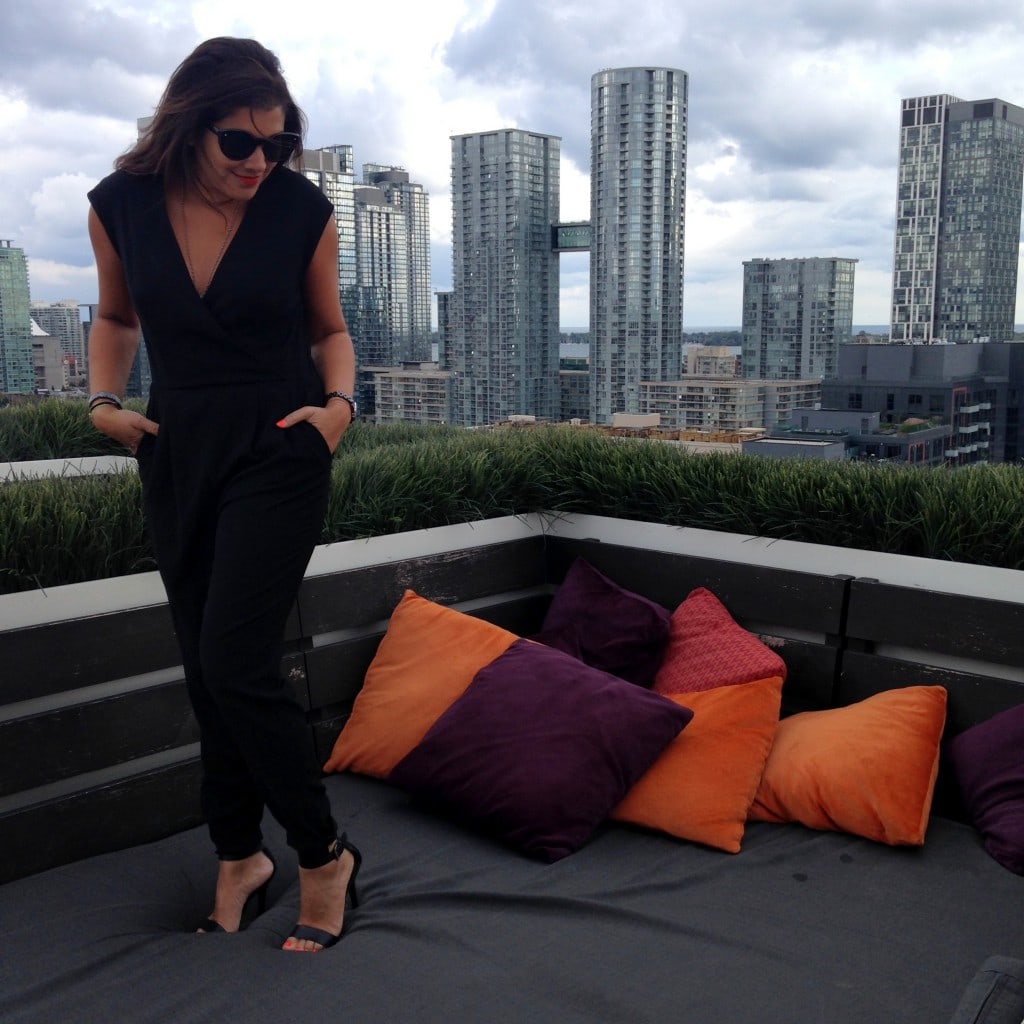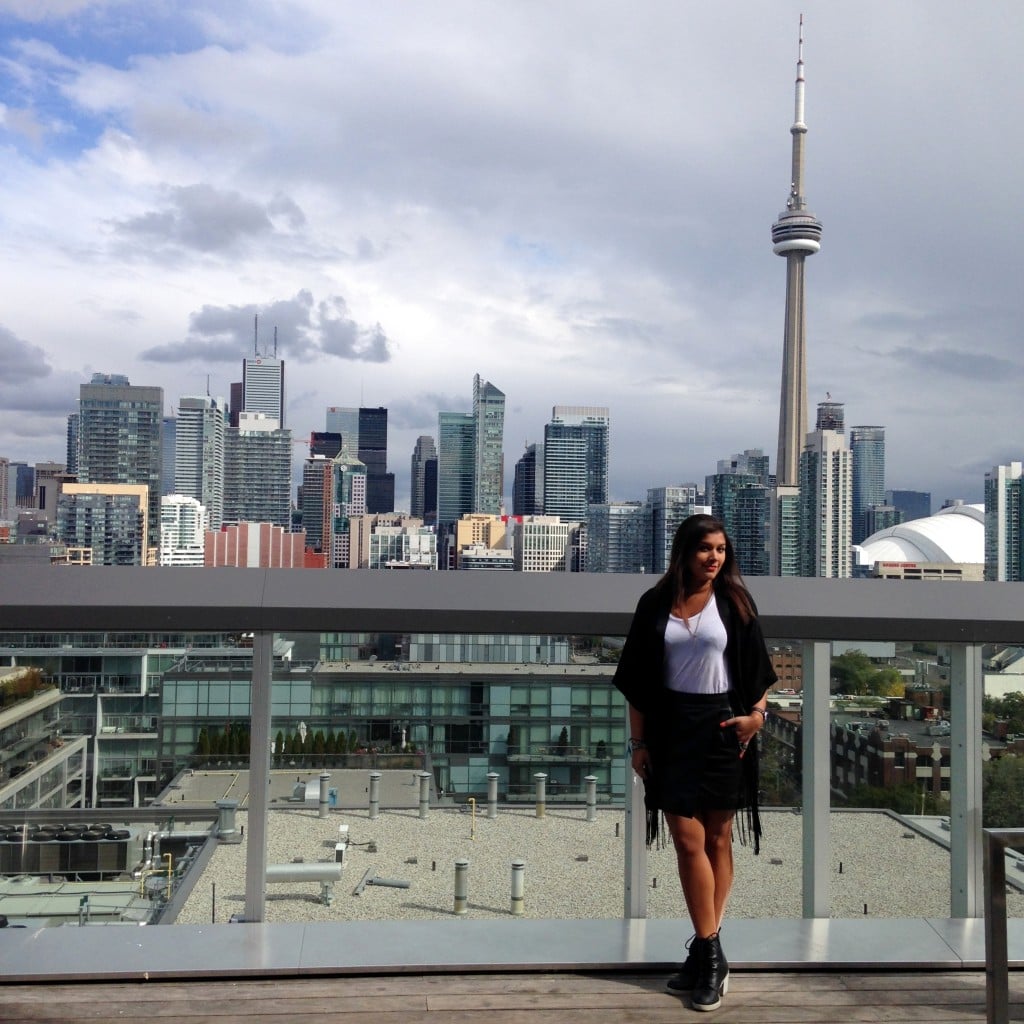 Above and below: Kimono jacket, Black leather skirt & White T-shirt all Mint Velvet, Shoes Bonnie's own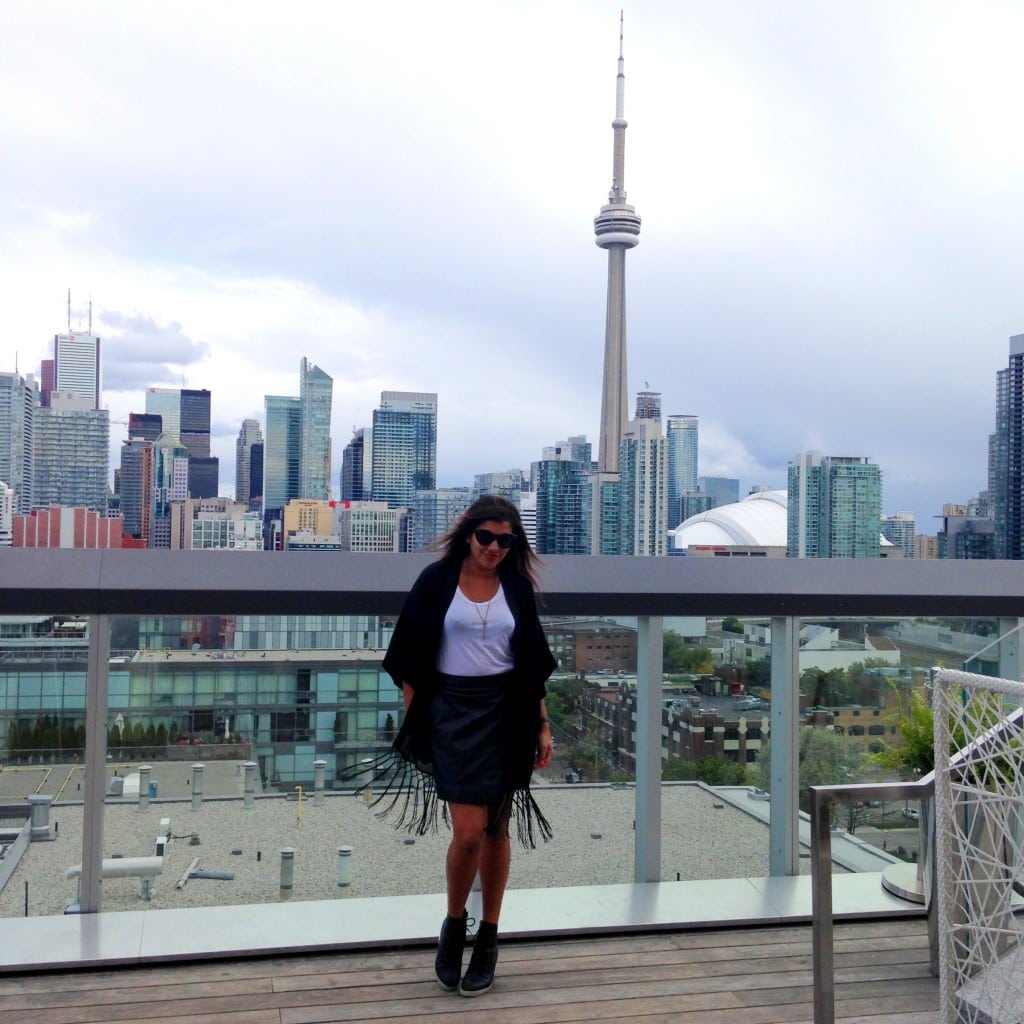 Toronto, Canada
Exactly? The Thompson Toronto
Below: Floral Dress – Mint Velvet, Hat and shoes – Bonnie's own