Toulouse Shopping and Eating
 Toulouse Shopping and Eating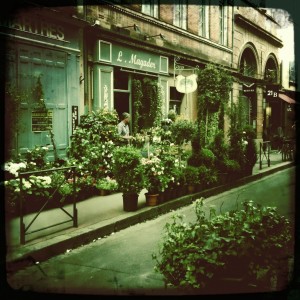 The ultimate Style Traveller guide to shoping and eating in the beautiful city of Toulouse.
After lunch take any of the exits off the Place St George to discover hidden boutiques down beautiful quaint streets. Rue Antonin Mercie is a pretty little street with great boutiques like Diptyque,
Mouvance at 17 rue Antonin Mercie is a gadget and gift haven for design lovers, think Zara Hadid designed vases and Kartell Ghost Chairs.
Claudie Pierlot, 11 Rue Antonin Mercie, is great for jersey breton tops and white collared LBD's, cest tres chic.
Wander around the surrounding streets between Rue Cantegril and Rue des Arts and you'll find classic French stores Sandro, Robert Clergerie, Zadig & Voltaire, Hermes, Cos and Isabel Marant.
For a post shopping tipple there's an impressive wine list at
or for tea and cake Le Nouveau The' on Rue Tolosane is a gorgeous little tea shop by the cathedral.