Tunisia Intro and What to Wear When You're There
Tunisia
Intro and What to Wear When You're There
Port El Kantaoui harbour front
Where? Tunisia, North Africa
Exactly? Port El Kantaoui and Hammamet
Why? For an Easter weekend break
Best time to go? Tunisia is on the Mediterranean coast of North Africa, so its warm thoughout the year. In July and August temperatures can reach over 40 degrees centigrade in the day, which drops down to 20 degrees in the evening. April to May is a good time to visit, temperatures are a more bearable 26 degrees on average.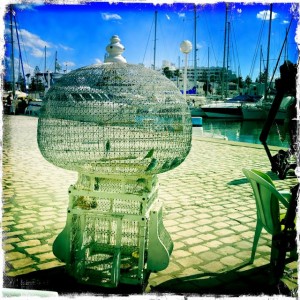 We stayed in Yasmine Hammamet, but to be honest I wouldn't particularly recommend Yasmine for a 'style traveller.' Its pretty enough, but rather soulless, full of 5 star international chain hotels, with generic decor, which could be anywhere in the world. During the holiday we also visited Port El Kantaoui, a pretty marina town 10km north of Sousse, which has a lot more character and style.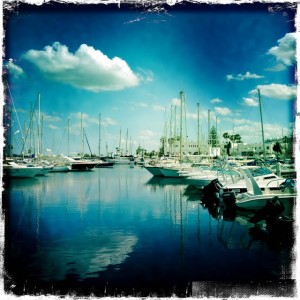 Tunisia is not a wealthy country, but considering areas are geared up specifically for the tourist industry, it is a little rough around the edges. But in terms of culture and sight seeing there is a lot on offer. During the day head to the ancient ruins in Carthage and Tunis or you can haggle at the many souks and medina bazaars. Alternatively just lay back and relax on the beaches. From the UK it's a good location for a winter sun short break.
What to wear when you're there… Packing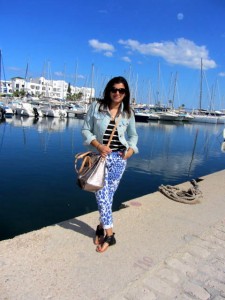 Me on the marina in Port El Kantaoui
Style wise there doesn't seem to be any particular dress code here, everyone looks quite casual in beach attire. Being an islamic country it is respectful to cover up a little when in the towns and cities, but in the tourist beach areas the rules are relaxed. The days can get unbearably hot, especially in the summer, but temperatures drop by about 20 degrees in the evening, so a cover up/jacket is useful.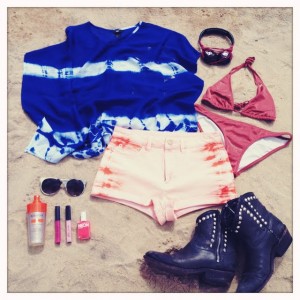 On the beach…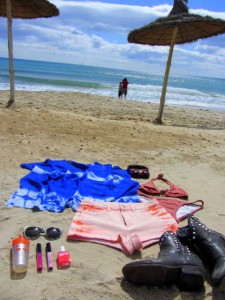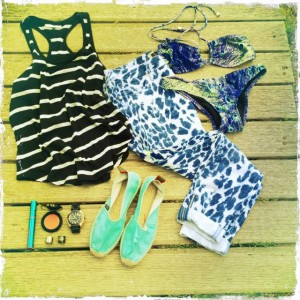 Day by the Marina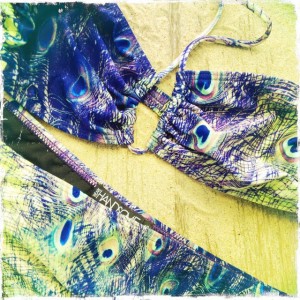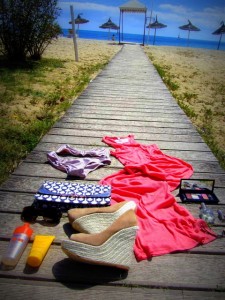 Dinner in Port El Kantaoui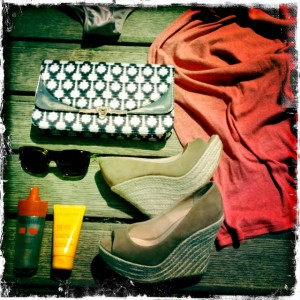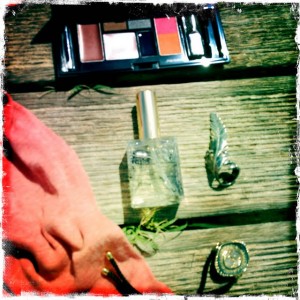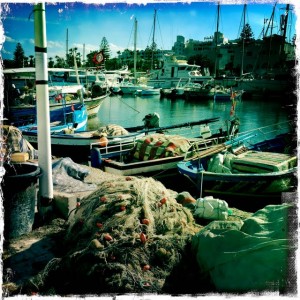 Local fishing boats moored opposite the yachts in Port El Kantaoui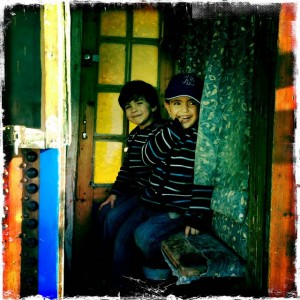 Local children play in a gypsy caravan