Tunisia Shopping and Sightseeing
Tunisia Shopping and Sightseeing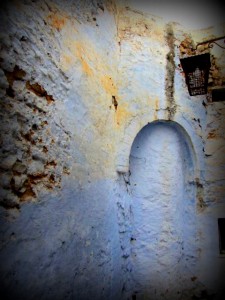 If you're not content with simply relaxing on the beach, Tunisia has a lot more to offer. From historical sites in Tunis and Carthage, through to the many souk, bazaars and medinas in which to indulge in a spot of shopping. My favourite of these are the Nabeul Friday Market and Hammamet Medina.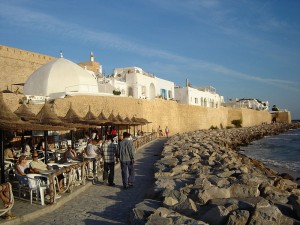 Outside Hammamet Medina
Hammamet Medina 
Hammamet Medina is a beautiful walled, white washed bazaar, with narrow meandering streets. You'll find everything from traditional Tunisian ceramics, glassware and metal crafts through to fake designer goods and Kilim rugs. You have to learn to haggle here, it's rude not to. A good trick is go for a quarter of the offered price and haggle up to half the original price. They'll pretend to be offended but thats part of the game. Also remember to shop around, don't buy from the first stall you see.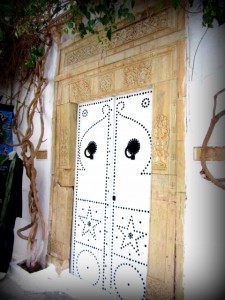 The medina is famous for its beautifully decorated door ways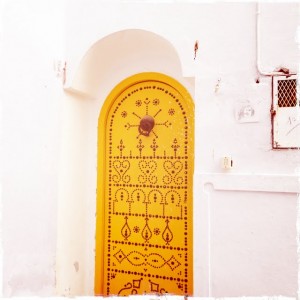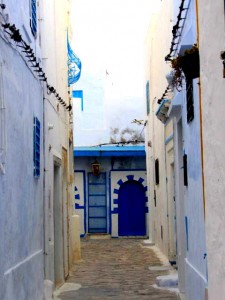 It's a labarinth of whitewashed streets and alleyways.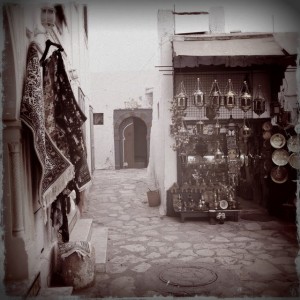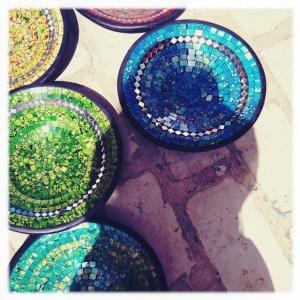 You can pick up ornate ceramics like these mosaic salad bowls for as little as £2.
Nabeul Market
Nabeul market takes place every Friday morning. It sells similar goods to the other local bazaars, but you can get better deals here as there's more competition between stores. Even though Tunisians are used to seeing tourists it is a sign of respect to stay a little covered up, especially in the town centre. Also for female travellers you will get stared at and hassled no matter what you wear, but the more covered up you are the less likely it is to happen.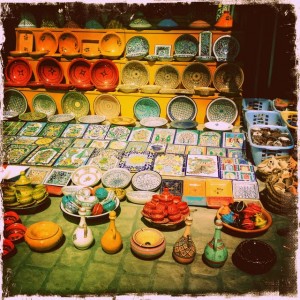 Traditional hand painted ceramics and pottery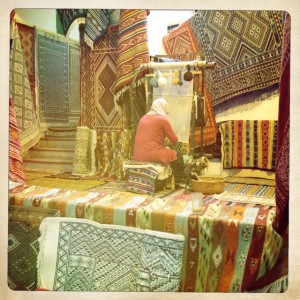 Artisanal kilim rugs are a good buy here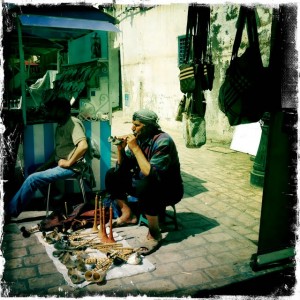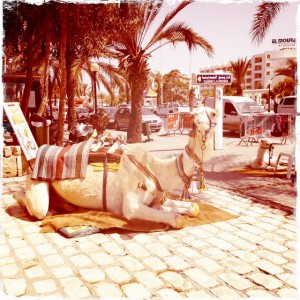 Someones got the hump!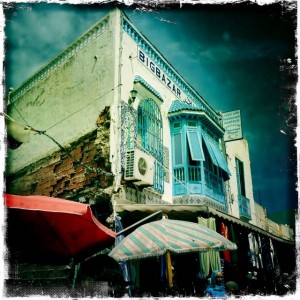 And the rest….
Normally there would be an 'after dark' section to the post, but I didn't feel like recommending any of the night life I sampled, not for style travellers anyway. If you're a female traveller be warned about the nightlife, it can get quite sleazy, its better to stick to hotel bars. The exception to this is Port El Kantaoui, which is lovely for evening dinner and drinks on the harbour front. Enjoy!