10 Reasons to go to The Cayman Islands – Caribbean
Where? The Cayman Islands in the Caribbean
Exactly? We stayed at the trendy new Grand Cayman Marriott Beach Resort, the beautiful eco boutique hotel Le Soleil d'Or on Cayman Braque and our final stop was colourful and rustic Southern Cross Club on Little Cayman.
Why? This month I was super lucky to be invited on a luxury trip to the Cayman Islands by the Cayman Island Department of Tourism. We stayed 4 nights on the main island, Grand Cayman, then took the mini (about half an hour each way) connecting flights over to picturesque sister Island cayman Brac and Little Cayman.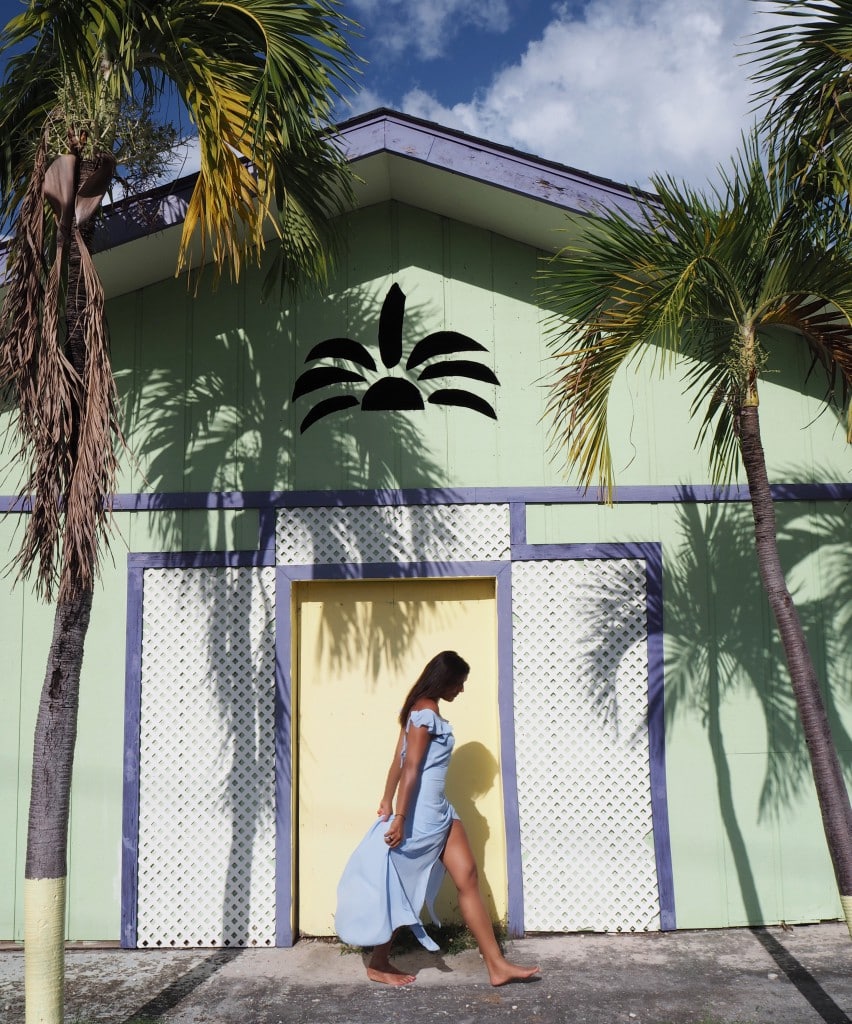 We flew with British Airways to George Town, Barbados then on to Grand Cayman. The flight took around 11 hours in total.
Best time to go? The Caribbean is warm all year round, but peak season is the winter months from December to April. Try and avoid September and October which is hurricane season.
Top image Bonnie wears swimsuit by Pretty Little Thing and above blue maxi dress by Silk Fred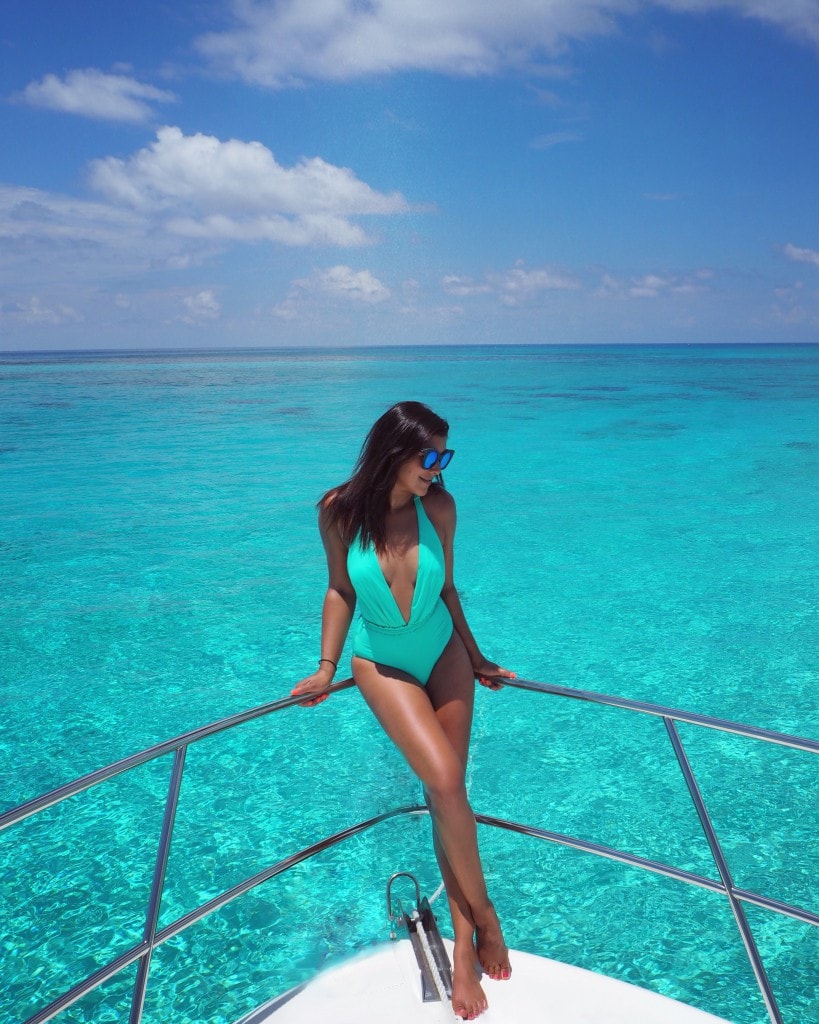 Above Bonnie wears swimsuit by Lazul
When I got the invite I have to admit, I had heard of the Cayman Islands before but didn't really know where they were. I love the Caribbean and have travelled around the islands quite extensively, so I was curious to find out what The Caymans had to offer.
Keep scrolling to see my photo diary of my trip to the Caymans….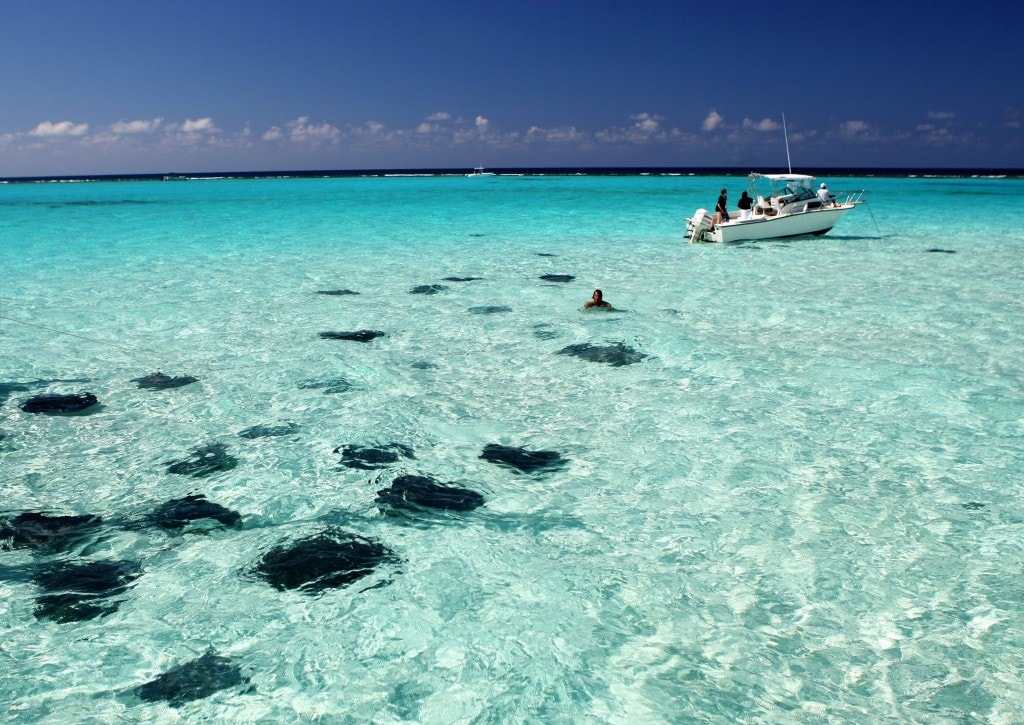 1) Visit Sting Ray City
On our first day we chartered a gorgeous yacht and sailed to Sting Ray City, a shallow sand bank about half an hour off the main land and home to these spectacular and majestic creatures.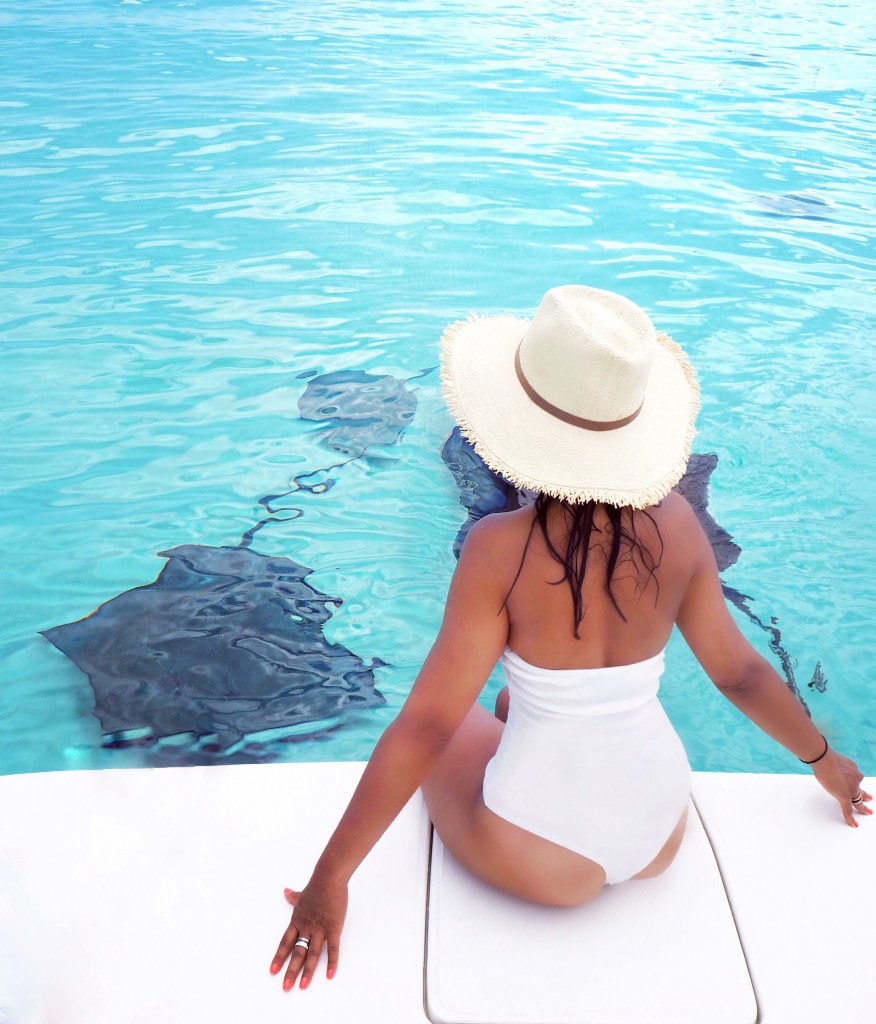 I was a little cautious to begin with but our lovely crew from Cayman Luxury Charter actually got in the water first and enticed (with food) the sting rays over to us to play.
It was such an incredible experience, they are beautiful graceful creatures and really not that scary at all. You can even stroke them gently under the expert guidance of the crew. Apparently if you kiss them you get 7 years good luck… so I did! And I'm feeling lucky already!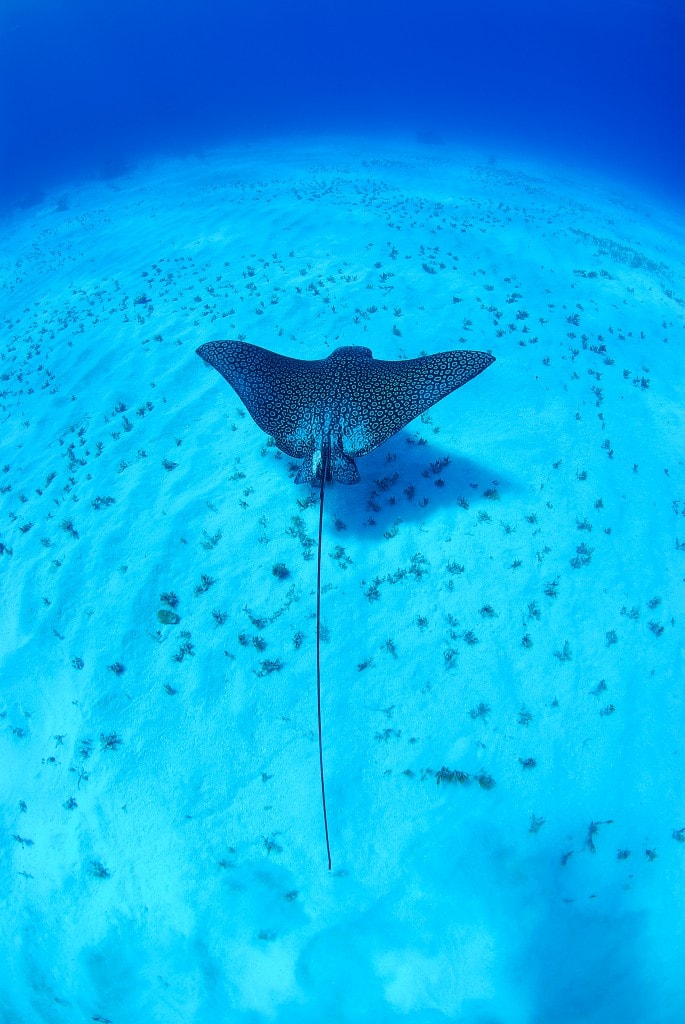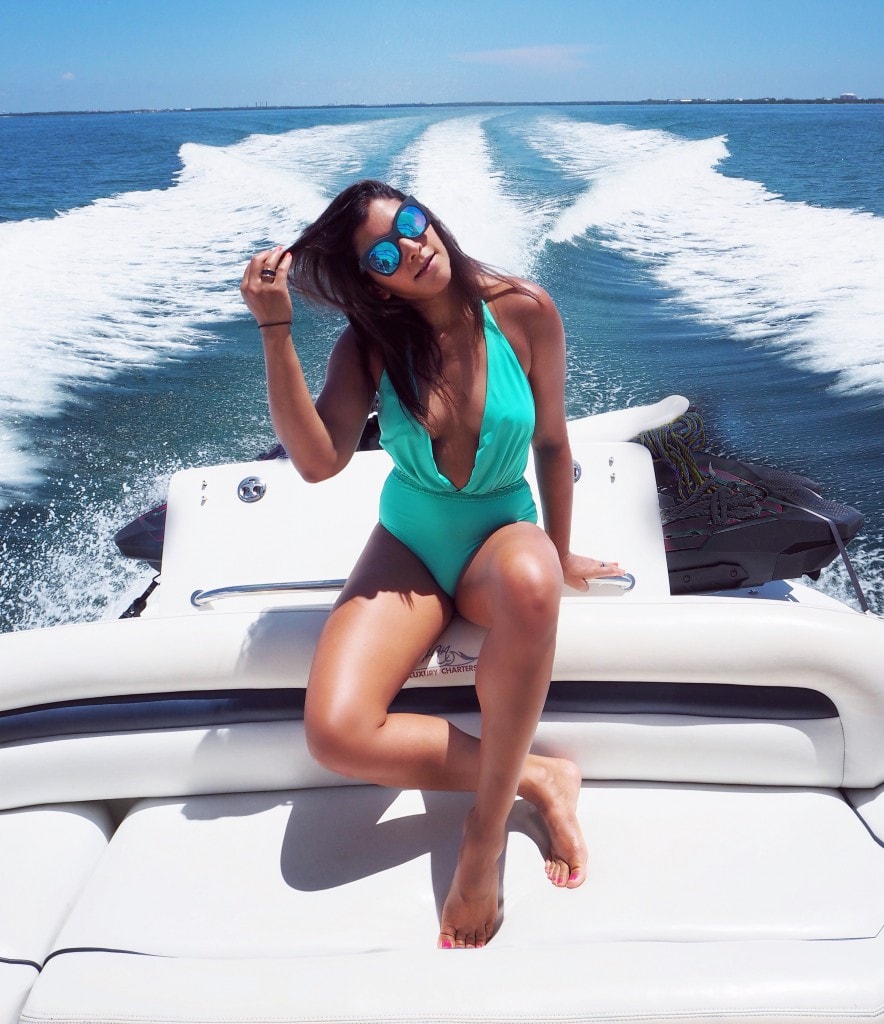 Bonnie wears green swimsuit by Lazul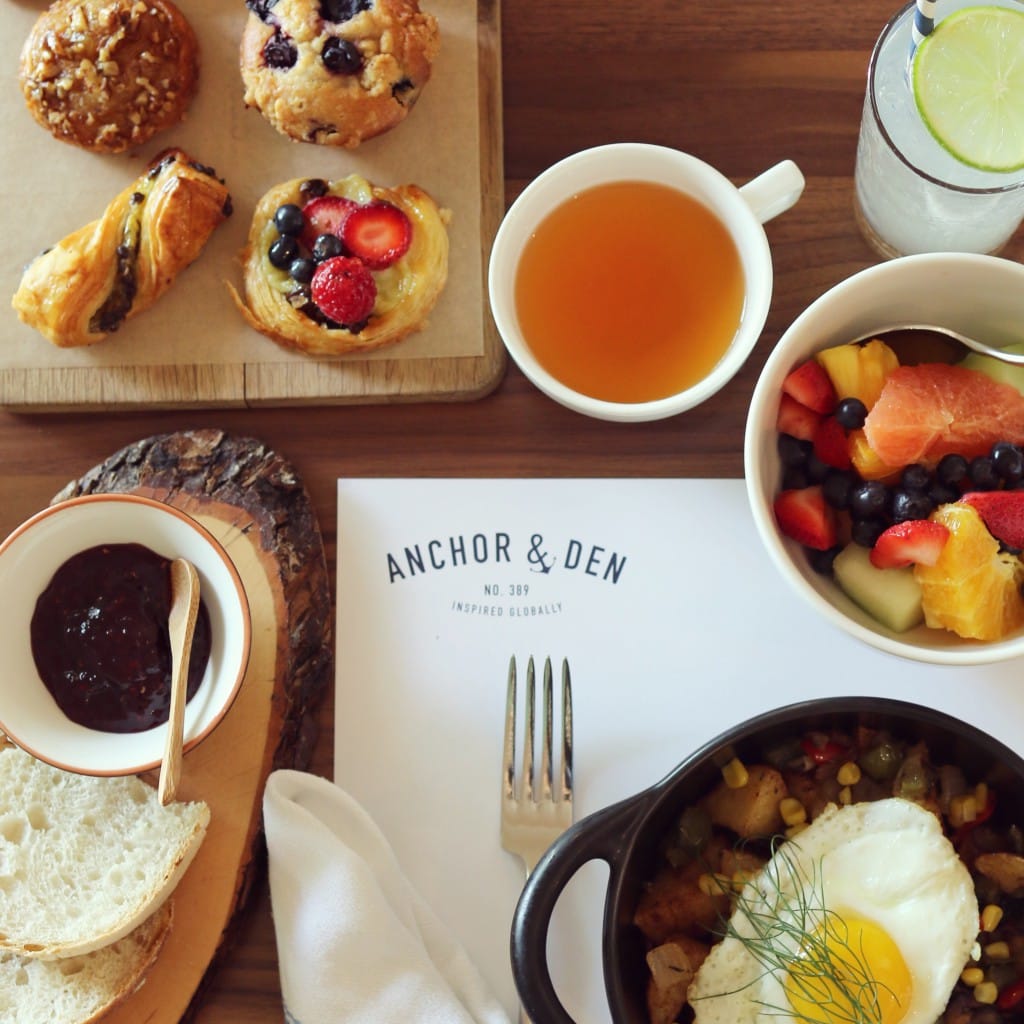 2 Sunday Brunch at Anchor and Den at the Grand Cayman Marriott Beach House
We stayed at the recently refurbished Grand Cayman Marriott Beach House. I know you're probably thinking that's a bit of a chainy, business hotel for The Style Traveller, I did too, but this particular Caribbean Marriott offering had an altogether much younger, trendier vibe.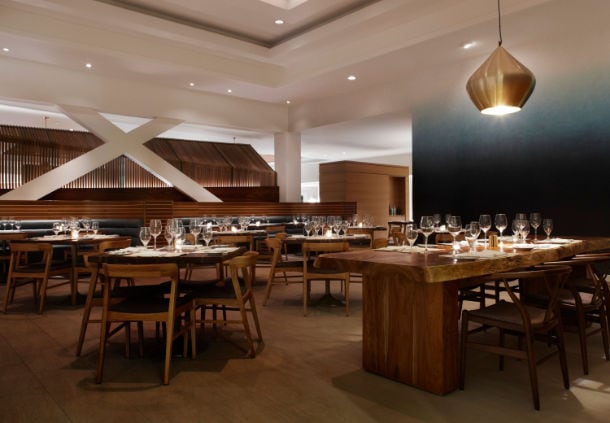 The decor was very chic with sleek, geometric, modern furnishings and interiors. Cool multi framed photo wall art installations, DJs spinning chilled out house tunes in the high ceiling atrium, a fresh juice and food-on-the-go bar in the foyer and great Wifi thoughout the resort.
There's quite a fun, 'clubby' vibe about the hotel in general, it seems like they designed and created everything from the branding to the plates of food to the daytime beach coconut bar which becomes a 'smores' bar with real fire by night, all with Instagram in mind!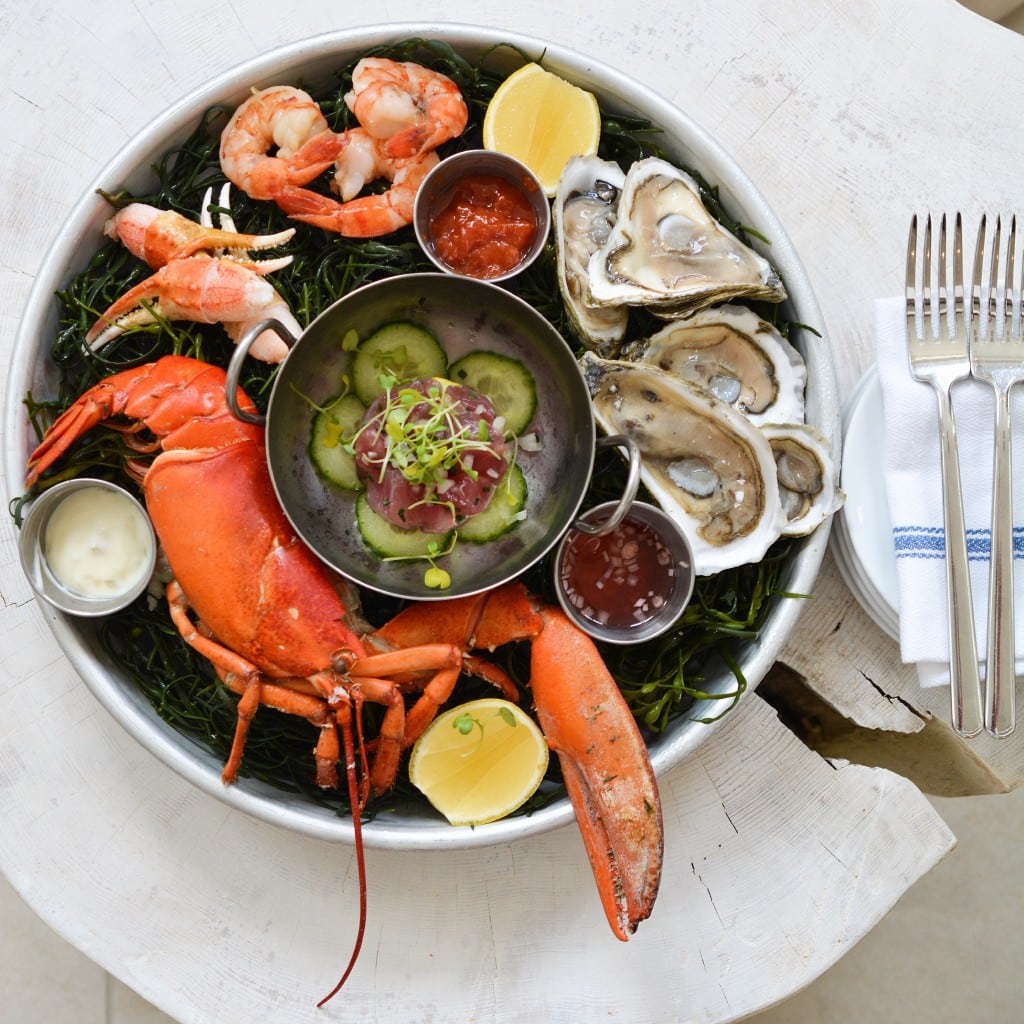 But the 'piece de resistance at the hotel is the Sunday Brunch at Anchor & Den Restaurant. Sunday Brunch is a bit of a 'thing' on Grand Cayman and one of the best places to experience it is at the Marriott Beach House.
Check out my seafood platter above, if that doesn't sell it to you maybe the bottomless champagne and ridiculously expansive all-you-can-eat buffet including sushi bar, breakfast, Sunday roast and egg station will. Just make sure you arrive hungry!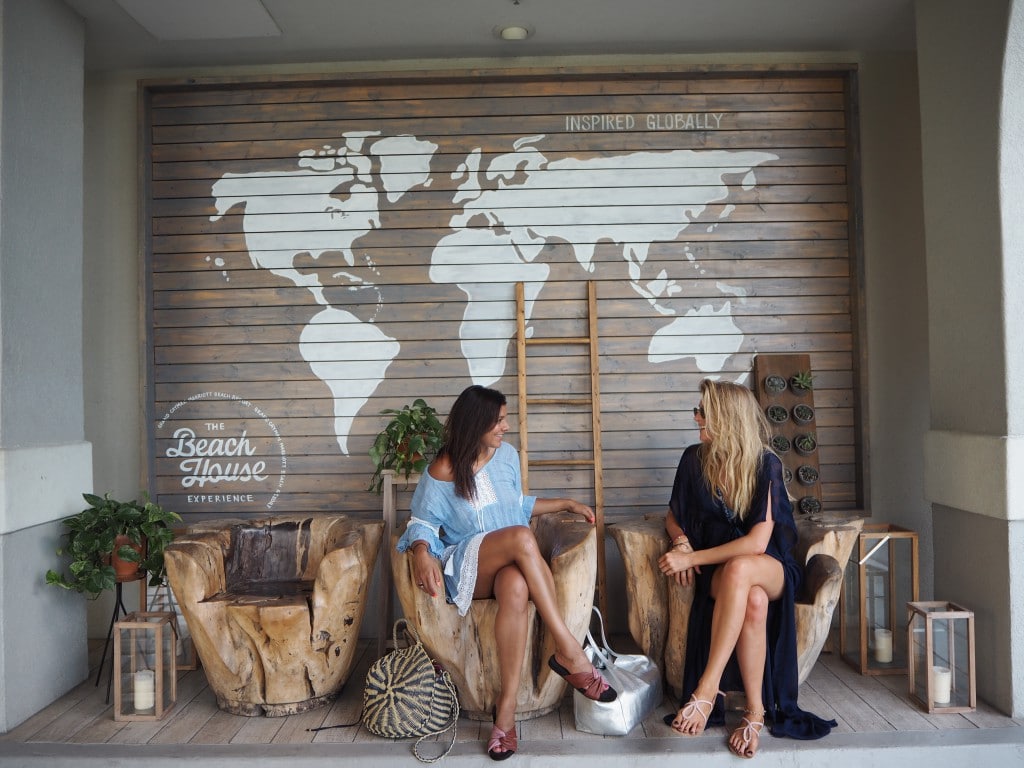 Sinead and I sitting outside the hotel chilling out, see what I mean about being Instagram friendly. It's as if they knew we were coming!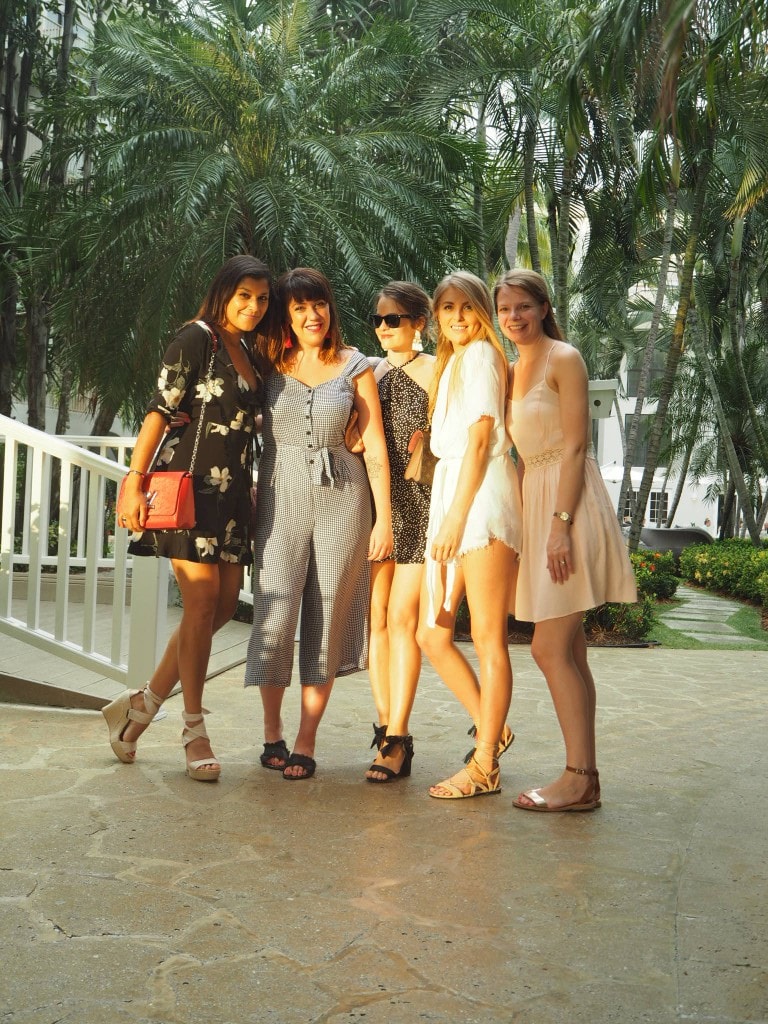 Me and the girls all dressed up in heels and dresses post Sunday Brunch
Above Bonnie wears wrap dresses by Silk Fred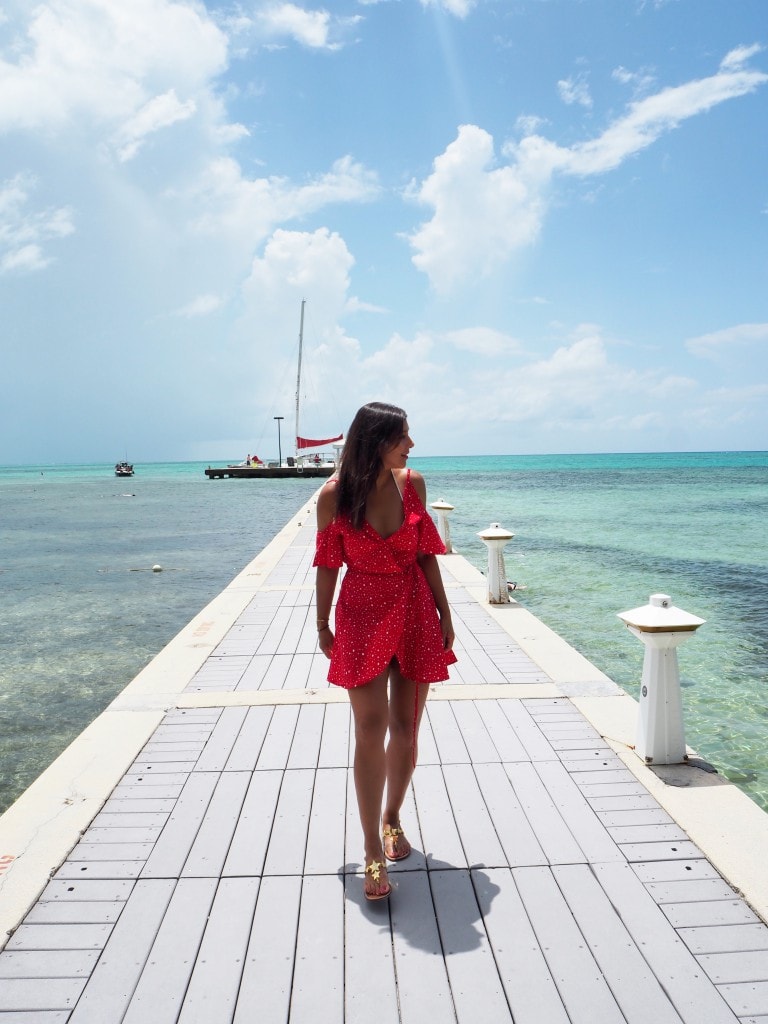 3 Visit Rum Point
The prettiest place on the island to chill out, have lunch and enjoy everything the beach has to offer. Indulge in water sports, beach volley ball, snorkelling, swimming or just chill out in the sun with a good old fashioned rum cocktail or two!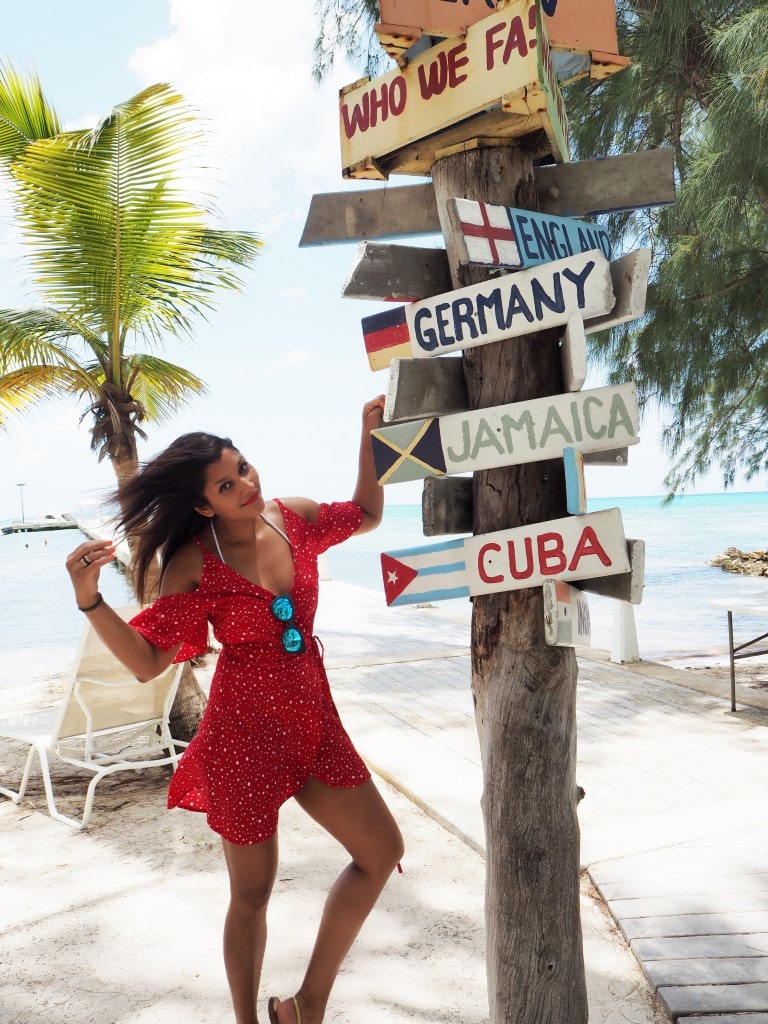 Above and below Bonnie wears wrap dresses by Silk Fred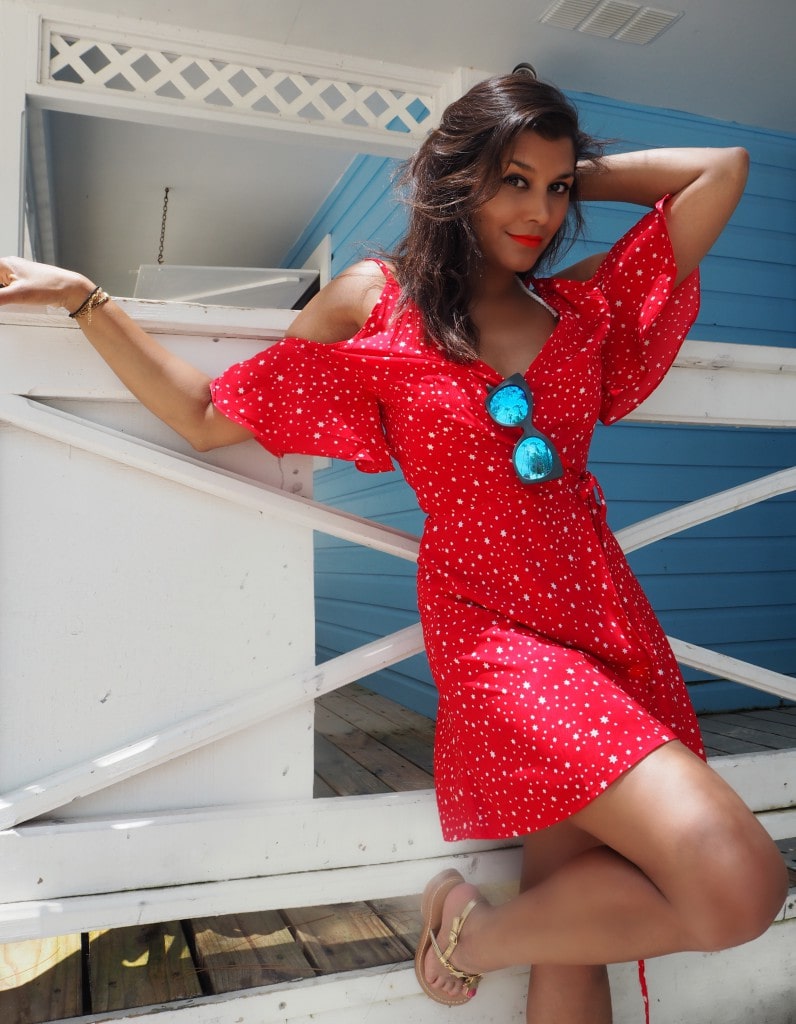 Situated in the lush tropical forrest in the North of the island is Grand Cayman's oldest geological site and newest tourist attraction. Take a hour or two to venture deep into the islands subterranean territory to discover stalactites, stalagmites, natural crystals in the earth's surface and mesmerising underwater lakes. It a lovely morning or afternoon activity.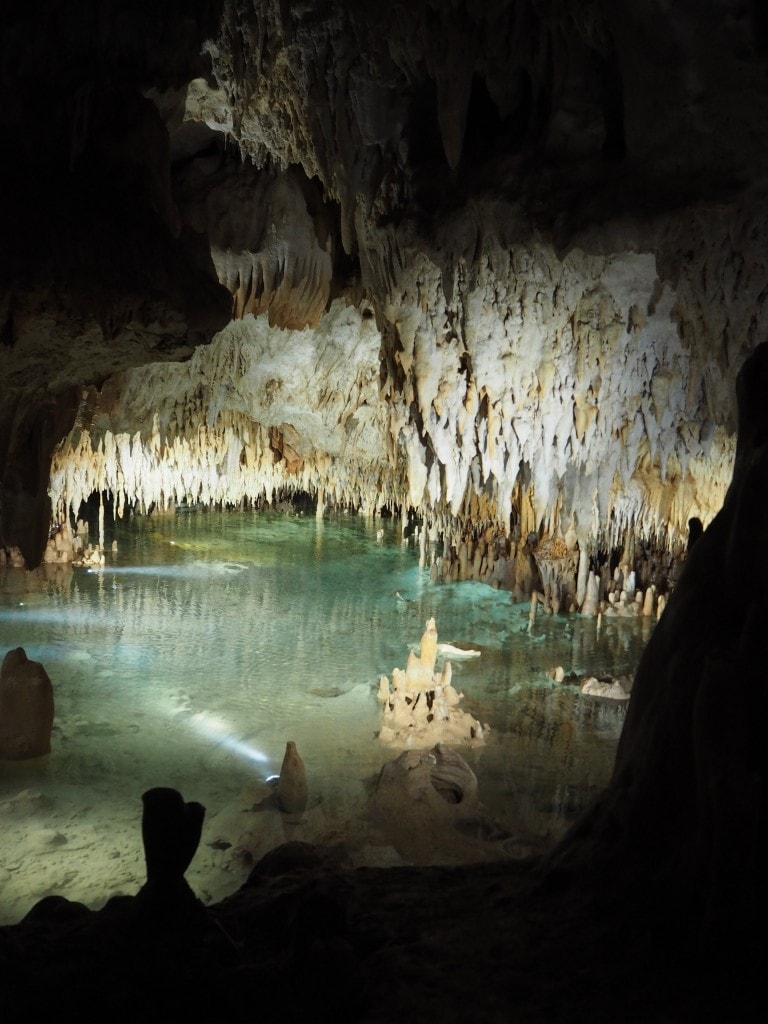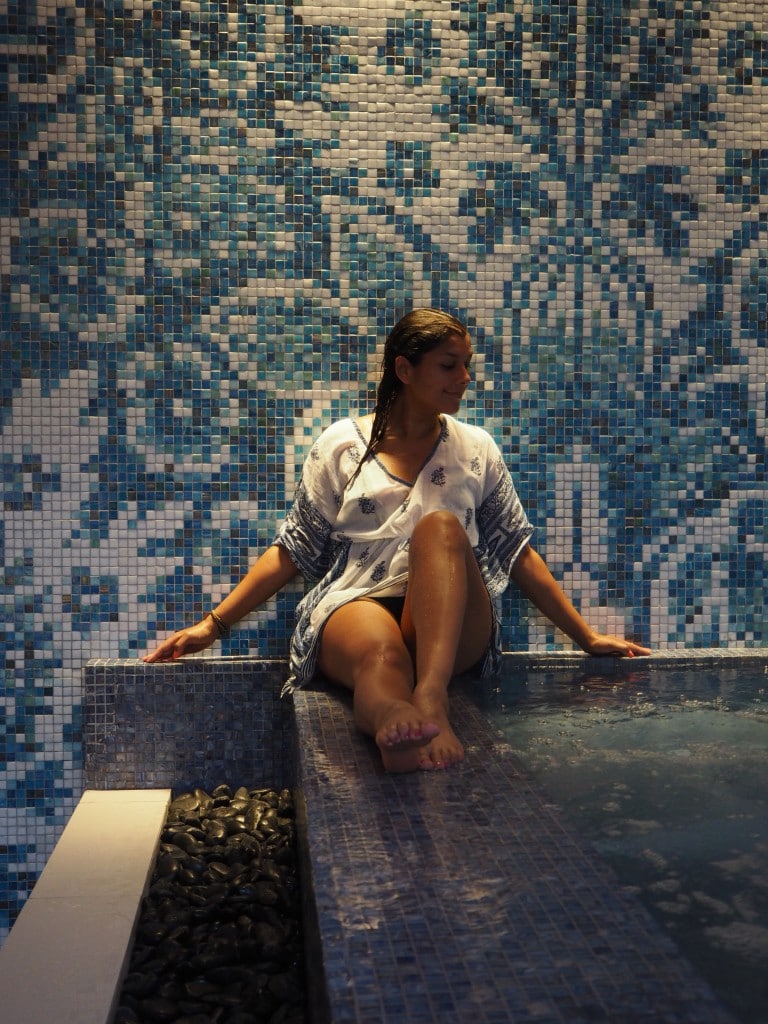 5 Spa say at the Kimpton Seafire Resort and Spa
After all of that adventure we needed a chill out break, so we checked in to the new Kimpton Seafire Spa and indulged in some pampering treatments. From massages, a purpose built hammam room, pedis, manis, salon, beauty treatments to personal trainers and state of the art fitness centre, the Kimpton Seafire has everything you need to make you look and feel fabulous.
Post our spa trip they treated us to a cabana by the gorgeous pool for the afternoon fully kitted out with tanning butler, fresh fruit, champagne, mini fridge with water and drinks, what more can a girl ask for!
Above Bonnie wears beach dress by Joie and below swimsuit by Boux Avenue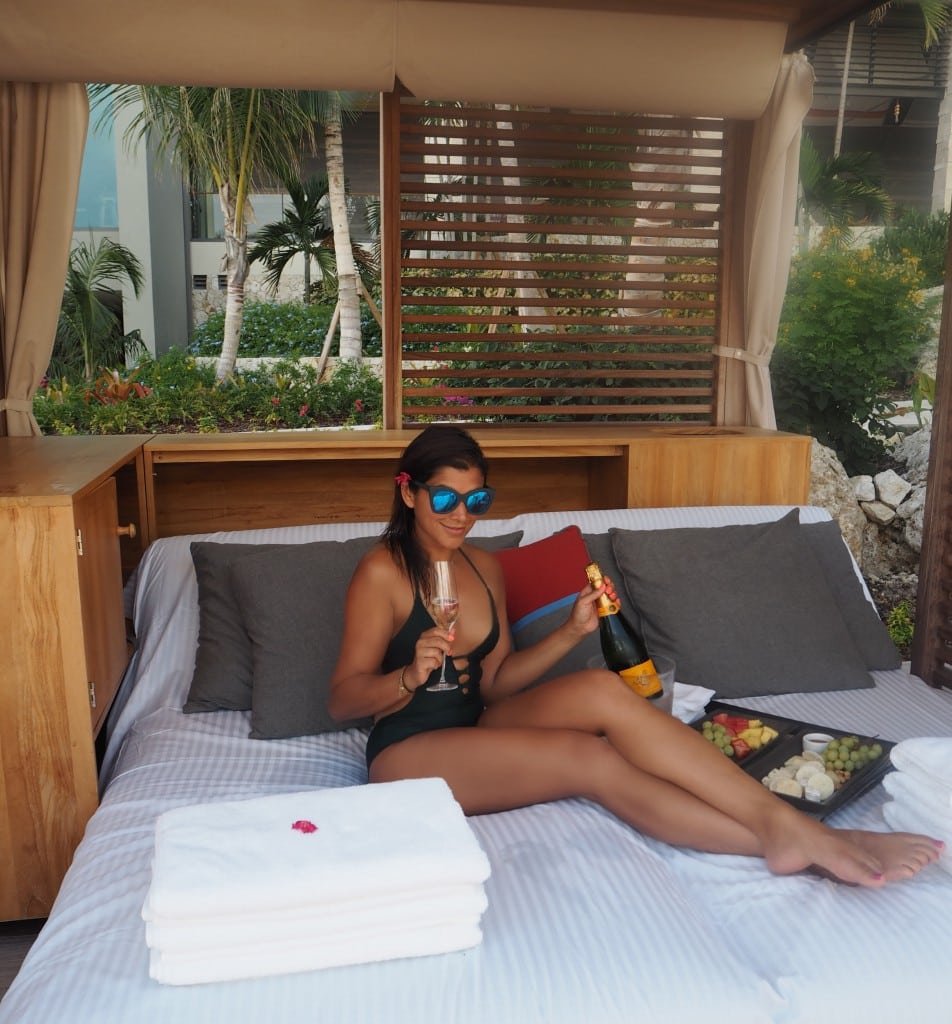 6 Sunset Catamaran Cruise
We spent a lovely evening sailing out to sea to experience the Caribbean sunset in all its glory. Watch the golden sun set over the horizon whilst quaffing champagne on board this gorgeous catamaran.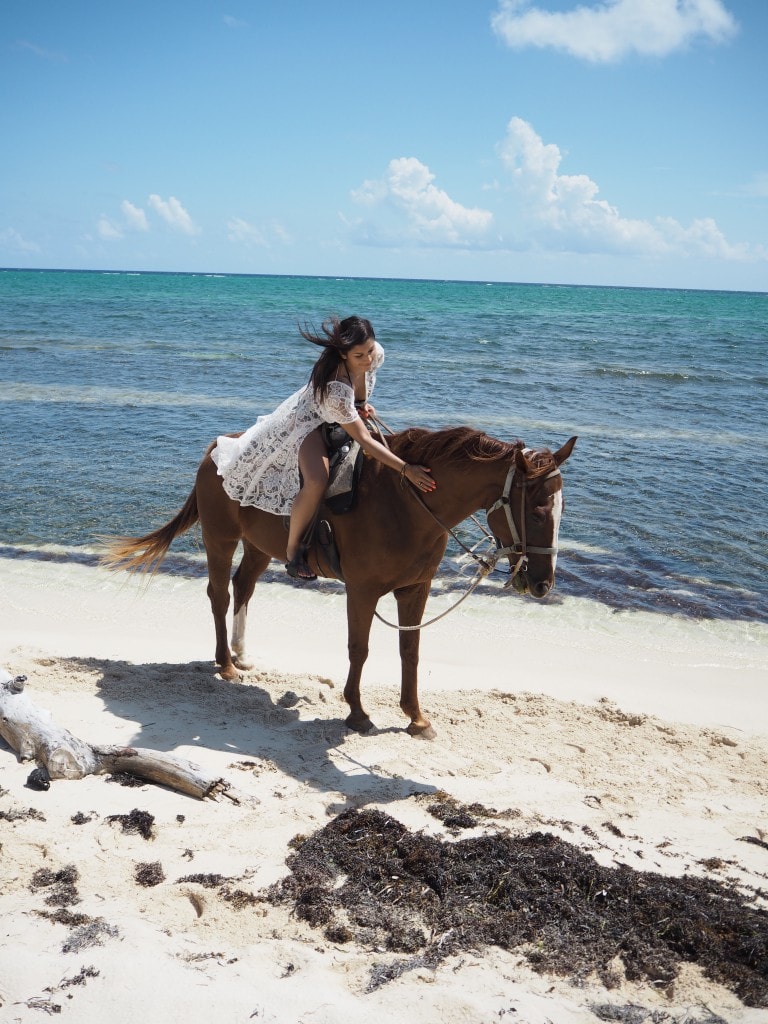 7 Horse riding on the beach with Spirit of the West
Perhaps one of my favourite activities on the whole trip was going horse riding along the beach and then going bareback riding into the sea. I've never done this before but I can safely say it's one of the most fun and liberating experiences I've ever had.
Riding along with the others by the serene sea, the sun beating down on your back and the water splashing on your legs and the horse literally swimming with you on its back. It felt so natural and wonderfully free. I've never really been horse riding properly before but it's fine for all levels and I highly recommend it.
Bonnie wears lace riding coat by Victorias Secret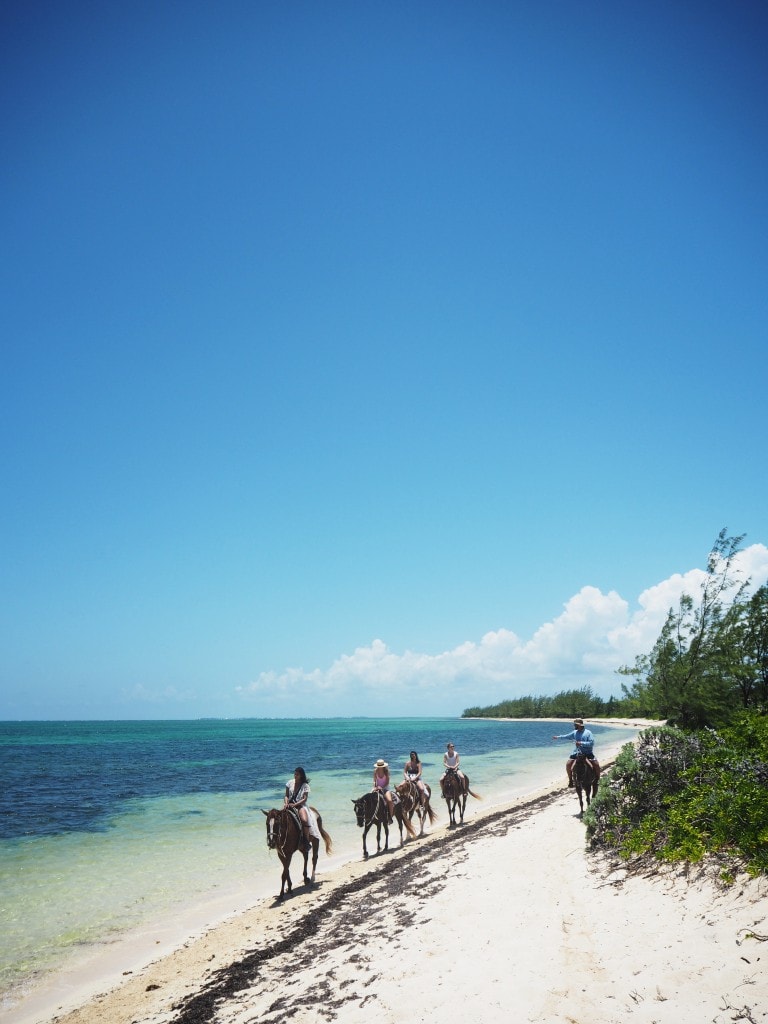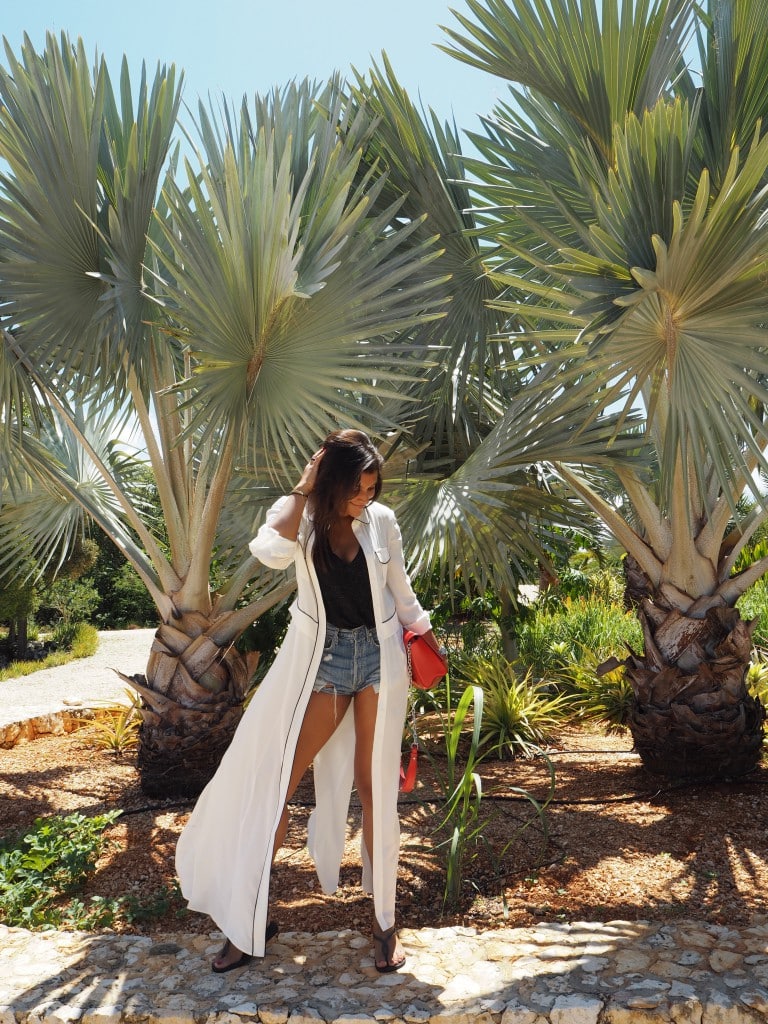 8 Visit Cayman Brac
We took a very mini half hour flight over from Grand Cayman to peaceful Cayman Brac. The island is full of beautiful, natural rugged terrain. To give you an idea of how quiet it is there are actually more Iguanas on the island then there are humans.
We stayed at the sustainable, super-chic, eco,  boutique hotel Soleil d'Or. On arrival they took us on a drive of their incredible farm which produces the majority of the meals served at the garden kitchen restaurant. We saw mangos, star fruits, pineapples and more all growing in their natural habitat. Then we ate them for dinner!
Above Bonnie wears white dress coat by Karen Millen and below blue halter dress by Silk Fred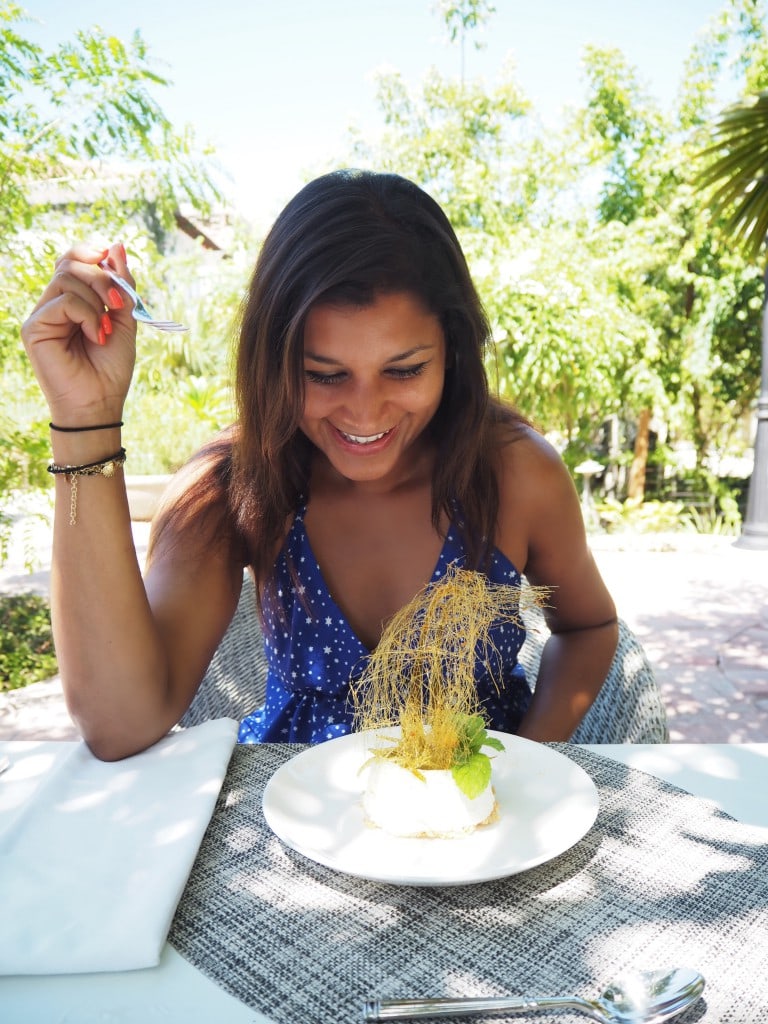 The vibe on Cayman Brac is all about chilling out, eating healthily and well being. I loved it. The hotel itself is super chic, whitewashed colonial retreat. We stayed in the beach house down the road with our own private swimming pool. The whole experience on Cayman Brac was super chilled out and utterly blissful. Perfect if you really want to get away from it all.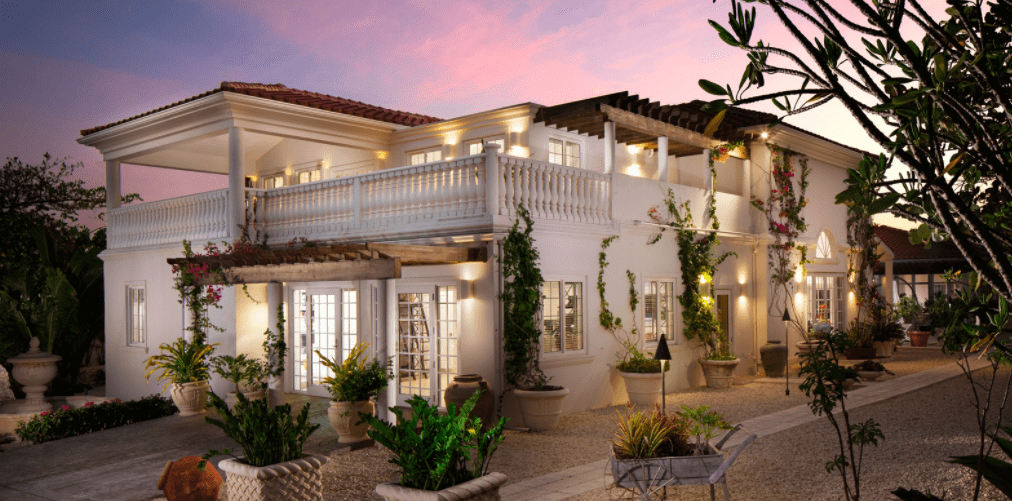 The fresh organic produce from the hotel in it beautiful packaging.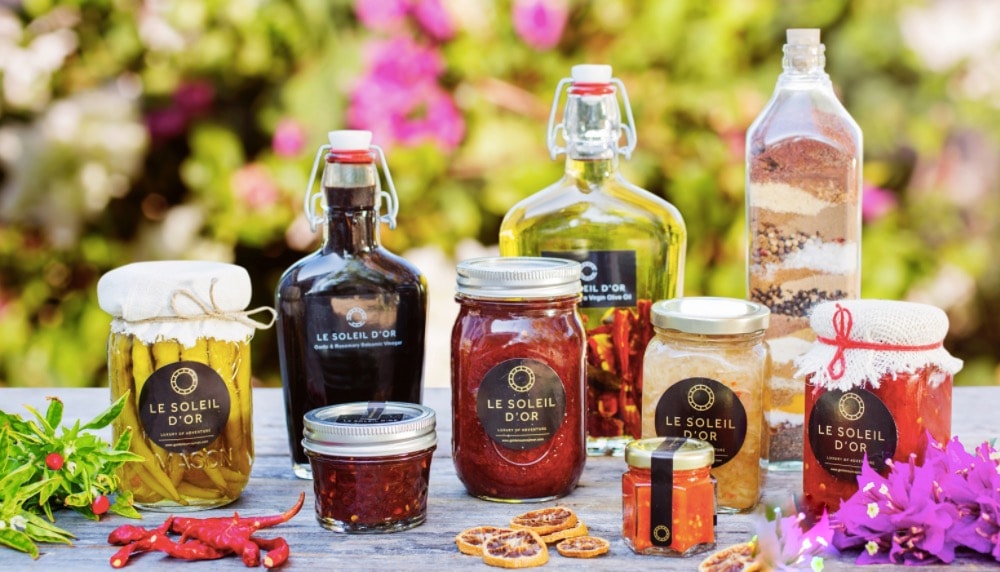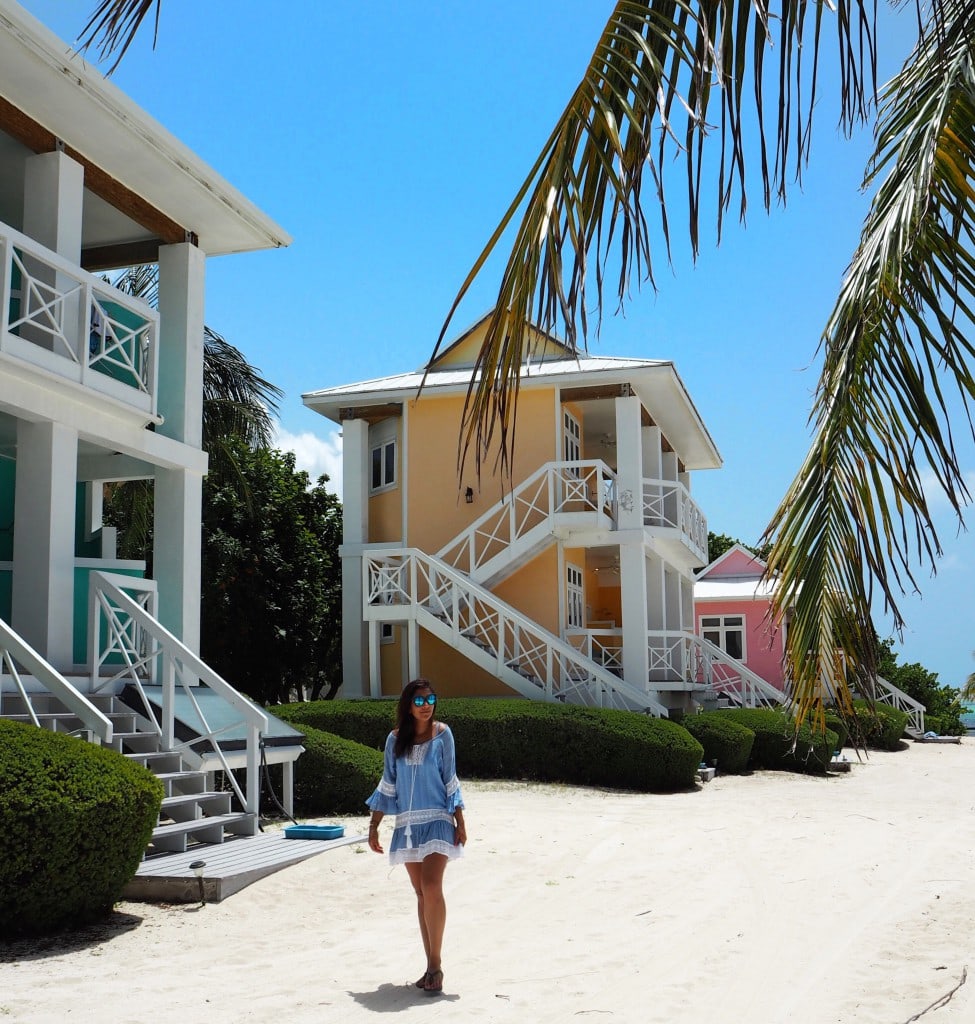 9 Visit Little Cayman
Our last stop on our week long tour of the Cayman Islands was perhaps my favourite stop of all. Little Cayman is like a tiny cast away island with very little to do except be at one with nature and enjoy all that the sea and the beaches has to offer.
We relaxed in the stunning and rustic, colourful beach houses of the Southern Cross Club. It's more shabby chic than luxury, but it just made me like it even more.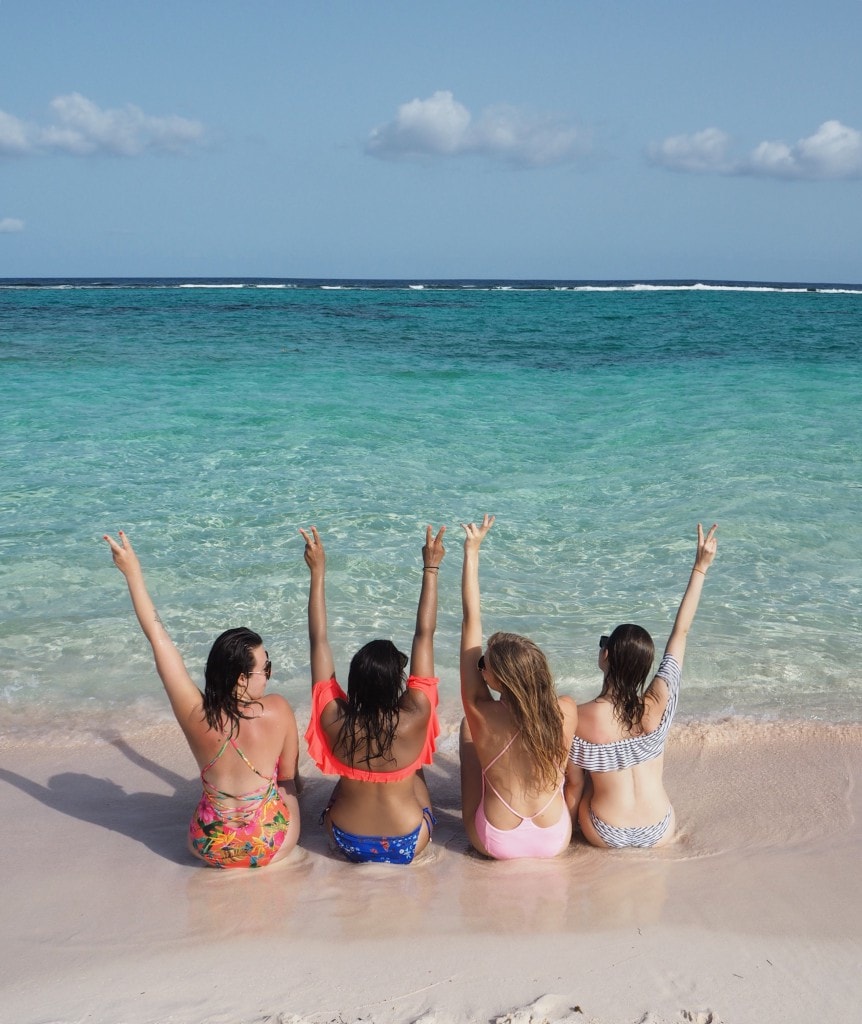 Above me and the girls saluting the sea!!
We did photoshoots, paddle boarding and snorkelling. My highlight was that I saw a turtle for the first time, so we quietly swam alongside him, he didn't seem to mind.
After the beach we headed back to our beach houses and got ready for dinner. It's so quiet and charming here, you really feel as though you're going back to nature. I love Little Cayman.
Below Bonnie wears pale blue beach dress by Aspiga
Above Bonnie wears stripe top and shorts by Pretty Little Thing and below swimsuit by Laura Ashley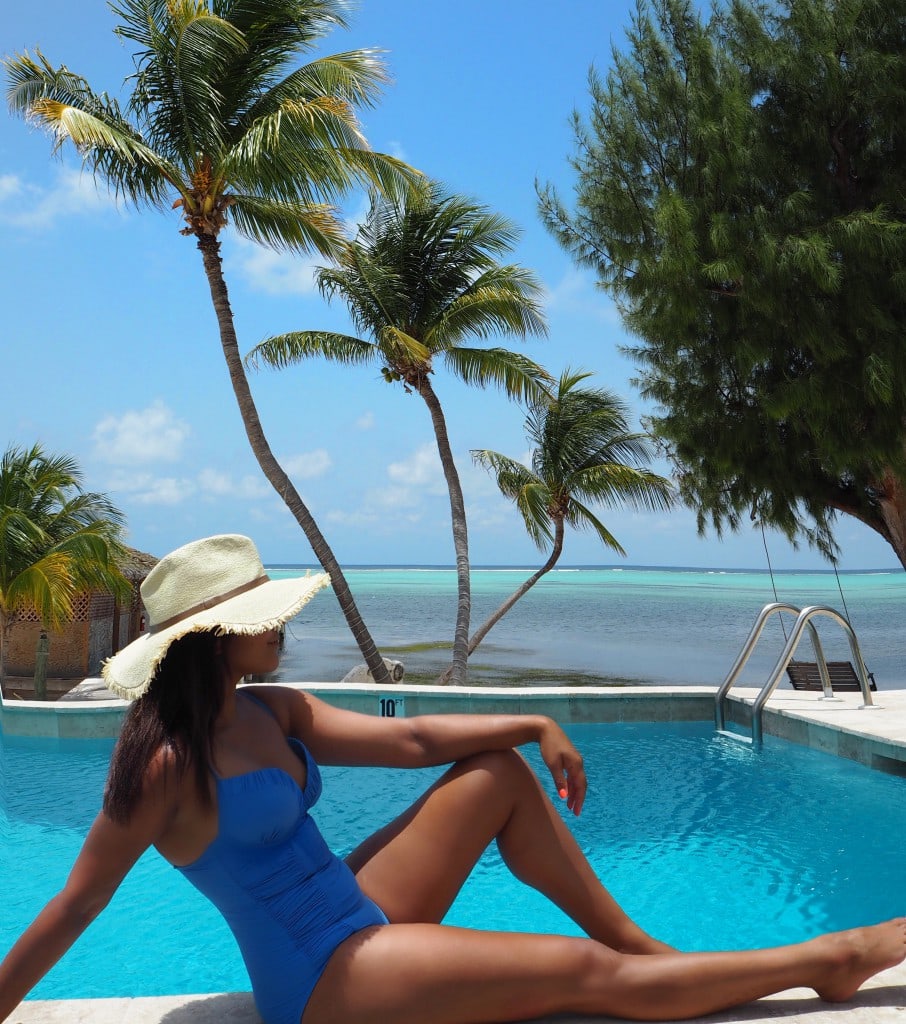 I'd like to say a huge thank you to all the beautiful hotels we got to stay in along the way, including the Grand Cayman Marriott Beach House, the Kimpton Seafire Resort and Spa, as well as the Soleil D'or on Cayman Brac and The Southern Cross Club on Little Cayman.
Also a ginormous thank you to wonderful Rose and the tourist board for organising such an incredible trip, it really is one of my all time favourites. I can't wait to visit again soon!
For more of Bonnie's Caribbean adventures click this link.
Next stop back to the UK for a Rolls Royce adventure.
Bon Voyage xx