24 hours in Rio – Sightseeing and After Dark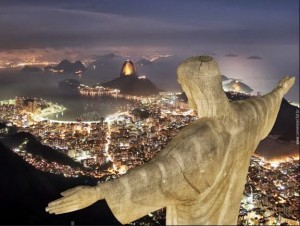 Christ the Redeemer looking out over the City of God
Rio de Janeiro is one of my favourite cities in the world. The culture is so diverse, the history is fascinating and the city has a truly buzzing and exciting atmosphere. There's so much to do and see here that this list could go on forever, so here is a concise StyleTraveller edit of the best things to do in Rio if you only have 24 hours!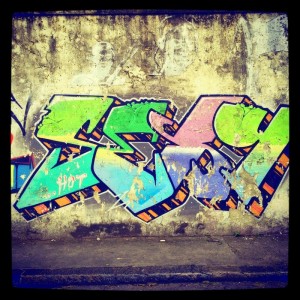 Graffiti wall in Santa Teresa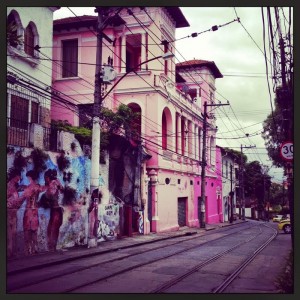 Multi coloured mansion houses in Santa Teresa
Santa Teresa and Lapa
After taking in the traditional sights, Sugar Loaf Mountain (see above) and the view from the Cristo Redentor/Christ the Redeemer (obvious tourist sights but definitely worth the trip), head to the quaint streets of Santa Teresa for a spot of lunch and shopping. This pretty area filled with colourful crumbling 19th century mansions is home to Rio's bohemian art scene. Perfect for an afternoon stroll and a chilled wander around the many antique and boutique stores.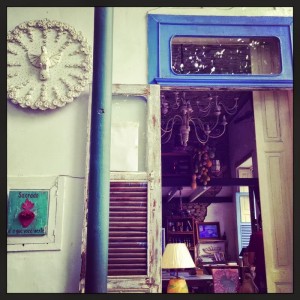 Shabby chic furniture shop in Santa Teresa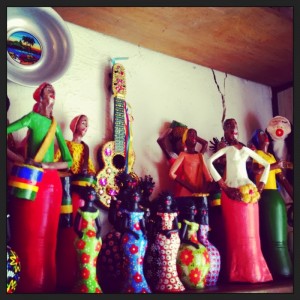 Great place to pick up some gifts made by local craftsmen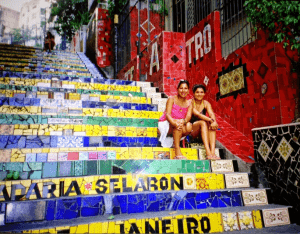 My sister and I at the Selaron Steps in 2005 (on my first trip to Rio)
The Selaron Steps – Lapa
Head from Santa Teresa over to the slightly more gritty area of Lapa. Amongst the hectic samba bars, live music scene and the bustle of daily life, a small oasis of colour and calm comes in the form of the Selaron steps. In 1990 a penniless artist (at the time) Selaron decided to lay tiles and mosaic a decrepit stair way outside his house. It's still a work in progress with visitors from around the world coming to view and donate tiles from their homelands to add to the ever expanding art work.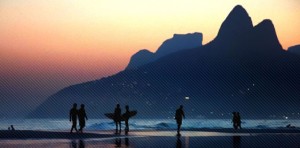 Ipanema, Leblon and Copacabana
Hit the beach!!! You can't come to Rio and not check out the world famous coast line. Whether you hang out with the beautiful people at Posto 9, the surfers nearer Copacabana or the Palace beach area which is the gay area, beach life plays a huge part in Cariocan culture. The shops, outdoor bars and restaurants which line the beach are super chic and the main street in Ipanema is a shoppers paradise. Head to lifestyle store Osklen, founded in Rio and aimed at young urban city/beach dwellers.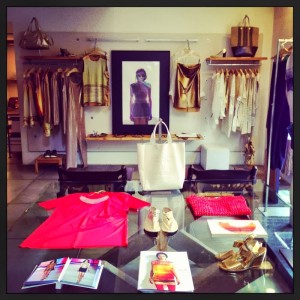 Osklen
 a beach/city life style store in Ipanema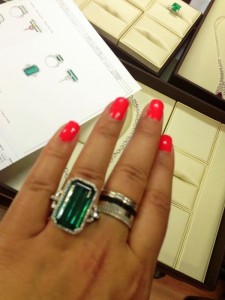 Me trying on the world's biggest Emerald ring at the H Stern jewellery store Rio! I'll take two thanks!!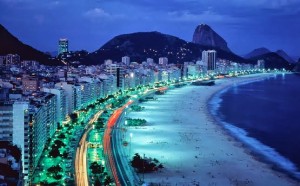 Rio – Partying and After Dark
Rio is known around the globe for its amazing nightlife. Whether you're looking for slick bars and trendy clubs or something more authentically Brazillian, Rio can cater for all crowds.
For a chic experience head to
Sushi Leblon
for the best Japanese restaurant in town. To sample a real taste of Brazilian night life make a journey to the samba bar filled streets of Lapa.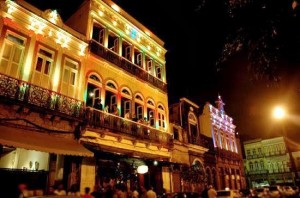 Lapa night life
This 19th century warehouse is filled to the rafters with objet d'art and beautiful antiques, but at night it comes to life with live bands, samba music and crowds dancing till dawn. It gets really busy most nights of the week, try and book a table for dinner and get here around 9pm. Afterwards grab a Caipirinha at the bar and hang out on the balconies, watching the Lapa street party scene unfold around you.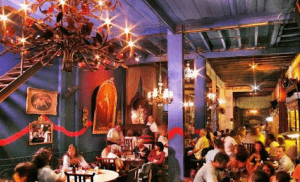 Inside the treasure trove, Rio Scenarium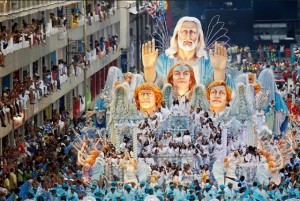 If you visit in February DO NOT miss the carnival!