Rio de Janeiro Sleeping and Hotels
 Rio de Janeiro
Sleeping and Hotels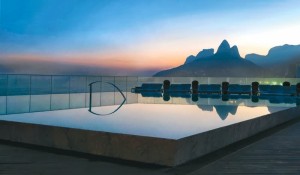 Where to stay in Rio de Janeiro – Brazil
We stayed at the ultra chic boutique hotel,
The Fasano.
As you can see from the modern rooftop pool with spectacular views over the beach and mountains, through to the elegant suites with glass walls looking out to sea, every aspect of this hotel is 100% ingrained in design. As a member of 'The leading Hotels of the World' group the food, staff and service are all impeccable too. The jazz bar on the ground floor is one of Rio's coolest celeb hang outs. Thanks to Fasano Hotel and Copacabana Palace for images in this section.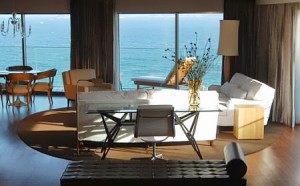 A suite at the Fasano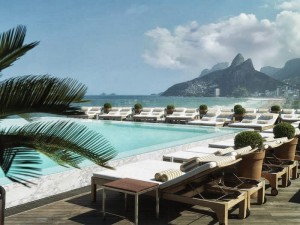 Daytime at The Fasano pool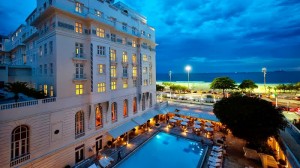 The pool at The Copacabana Palace
This is one of my all time favourite hotels, not the usual type of hotel I tend to put on the site but I couldn't do a post on Rio and not mention The Copacabana Palace. It's the first hotel I ever stayed at in Brazil and also the first hotel I reviewed. Now almost 10 years later I still love it! This art deco landmark on Rio's most famous beach simply oozes old school glamour, sophistication and style.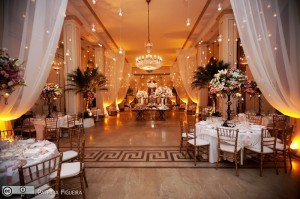 Bye bye Rio, until next time…