Sao Paulo What to Wear When You're There
Sao Paulo
What to Wear When You're There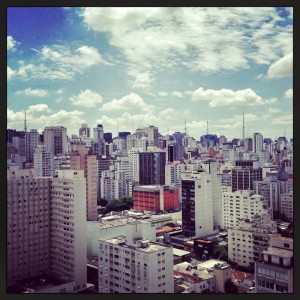 Sao Paolo sky line
Brazil Trip – Part 1 
Where? Sao Paulo, Brazil
Why? In+Addition Pr took British press and bloggers on a press trip to Sao Paulo, Rio de Janeiro and Minas Gerais to discover the delights of Brazillian fashion. Sao Paulo is the largest city in Brazil and has it's own fashion week.
When to visit? Brazil is so vast that the weather systems really vary dependant on where you're going. Sao Paulo has a sub tropical / equatorial climate, which means its hot most of the year but can occasionally get cold (as in 10 degrees celsius) in the winter, it does rain a lot though.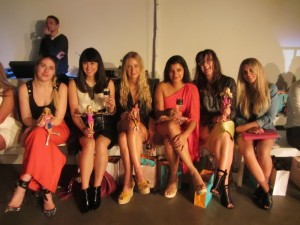 Me and the girls at Brazilian designer, Patricia Bonaldi's fashion show

Packing and What to Wear When You're There – Sao Paulo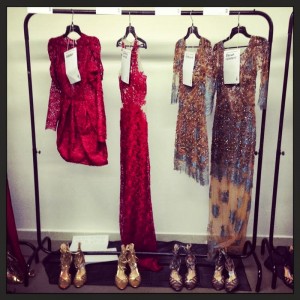 Backstage at the Patricia Bonaldi AW13 fashion show
Street Style
Sao Paulo fashion is all about glamour and glitz. Designer labels rule supreme. Despite the hot weather this is a city with high octane style, looking perfectly groomed is key. This street style section shows you how the Paulista's (and the press trip girls) dress from night to day in Brazil's fashion capital.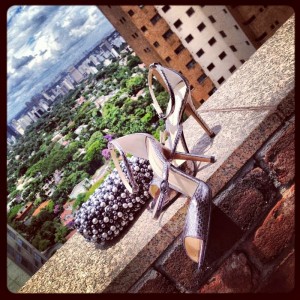 If you want to wear Brazillian labels you can't go wrong with a gorgeous pair of Alexandre Birman heels and a Patricia Bonaldi box clutch bag, the perfect accessories for a night out partying in Sao Paulo.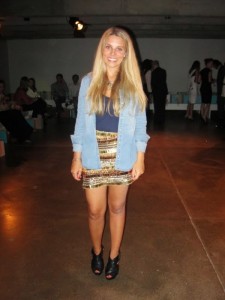 Luisa dresses down her Pat Bo sequin skirt with denim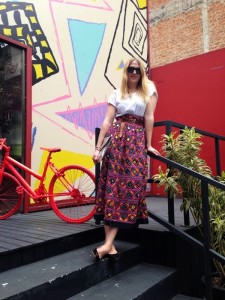 Naomi in vintage Rajesthani skirt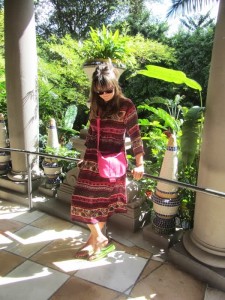 Holly sitting pretty in the garden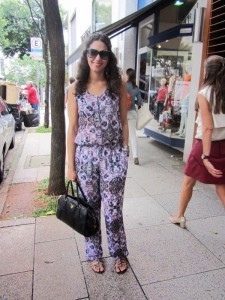 Printed silk jumpsuits are great for workwear in the hot weather