Sao Paulo Sleeping and After Dark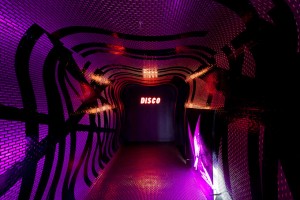 The gateway to Disco!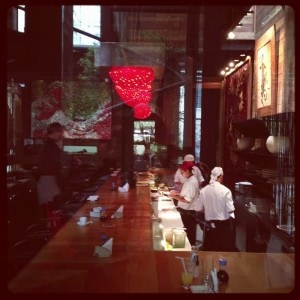 The sushi bar at Jam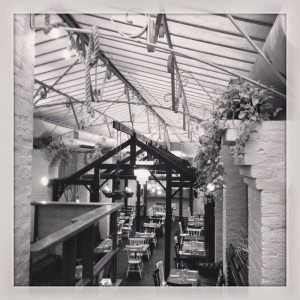 Light spacious interior at Chez Lorena bistro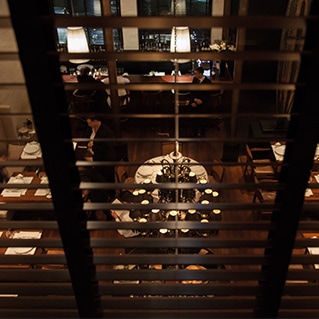 Sao Paulo's restaurant of the moment, Dom
Numero Bar is one of Sao Paulo's hippest bars of the moment. It's tricky to get in so make sure you reserve a table. Unfortunately there is a minimum spend, but it's worth going just to check out the slick surreal interior, which visually draws your eye (past the lounging footballers, celebs and models), to the lush vertical garden at the back of the bar.
The coolest night club in Sao Paolo is Disco! Playing a mix of Electro house and pop, the crowd comprises of Sao Paolo's rich kids, socialites and a few hipster types. It's a super fun night but be warned, it can cost about £70 to get in, make sure you get on that guest list!
Where to Stay – Sao Paolo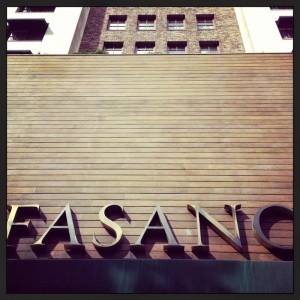 We stayed at the beautiful boutique Hotel Fasano
This sleek city bolt hole is a style travellers dream. With interiors fresh off the pages of Wallpaper Magazine, every single teak walled, designer furniture strewn corner of this hotel has been designed to within an inch of its life. It oozes 1950's luxury (I half expected to see Don Draper at reception!) and the jazz bar is one of Sao Paulo's most exclusive late night VIP haunts. The swimming pool on the top floor boasts spectacular views of the city.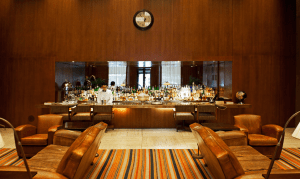 The bar at The Fasano Hotel