Rio de Janeiro – What to Wear When You're There

The incredible view from the pool at the Fasano Hotel

The iconic Christ the Redeemer statue looks over Rio (photo from National Geographic)
Rio de Janeiro – What to Wear When You're There
Brazil Trip – Part 2
Where? Rio de Janeiro, Brazil
Why? In+Addition Pr took British press and bloggers on a press trip to Sao Paulo, Rio de Janeiro and Minas Gerais to introduce us to the world of Brazillian fashion. Rio de Janeiro is Brazil's second largest city, famed for its lush natural landscape, incredible sandy beaches surrounded by mountains, rain forest and sea. Rio's nightlife is legendary, the city plays host to the world famous Rio Carnival in February. The name Carioca is used to describe inhabitants of Rio.
A huge thanks to?
The trip was in partnership with ABIT (The Brazilian Textile and Apparel Industry Association) and 
The Fasano Hotel Group
When to visit? Brazil is so vast that the weather really varies dependant on where you're going. Rio has a sub tropical / equatorial climate, its warm all year round, making it an ideal holiday spot.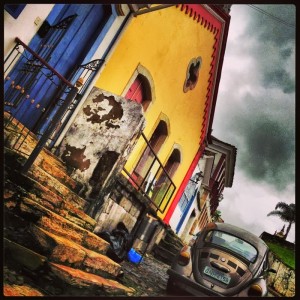 Painted houses in Ouro Preto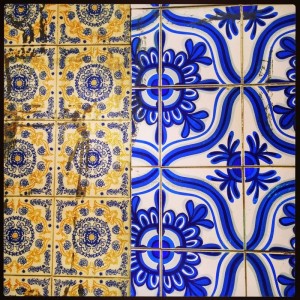 Tiled walls in Santa Teresa
What to Wear When You're There?
Rio de Janiero – Packing
When it comes to fashion, Rio is a city where anything goes. The sartorial style mirrors the laid back attitudes of the locals. One thing that's bound to catch your eye on the beach is the infamous g-string bikini! Ladies don't panic, you don't have to wear one if you don't want to, just leave it to the impossibly beautiful Cariocas! At night the atmosphere is much more chilled out here than in Sao Paulo, the look is trendy, young and cool, but just be a little cautious of wearing too many expensive designer pieces and jewellery.