Ibiza Island Scene Update
Ibiza
Island Scene Update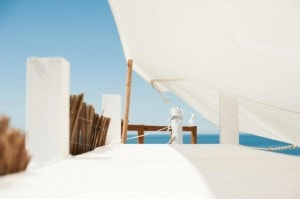 As you know I'm a total Ibiza-phile and this is my 17th trip to the White Isle. I've already done a definitive guide to where to eat, sleep, drink and party in Ibiza previously on the blog so click
here
or just hit the Ibiza tab at the top of the page. This year I noticed there have been quite a lot of changes to club nights, as well as lots of new venues opening, so this is a little 2013 update of what's hot this year on the White Isle.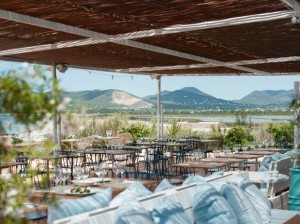 ECC
Set on the edge of Ibiza's stunning 
national park
, not too far from Salinas beach is the chic new pop up beach bar, The Experimental Cocktail Club. The owners of the exclusive 
London ECC
 have set up shop on Cap de Falco. I've seen the sunset from pretty much everywhere on the island but this truly is a magical experience. The atmosphere is chilled, the people beautiful, the food and cocktails are delicious, the only thing you need to do is find it! I'll give you a clue, yes you do have to drive through the salts flats.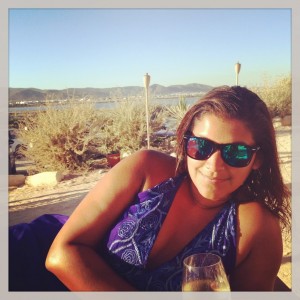 Me enjoying an elderflower, lime and mint cocktail at ECC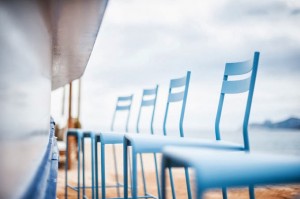 ECC photo by Ana Lui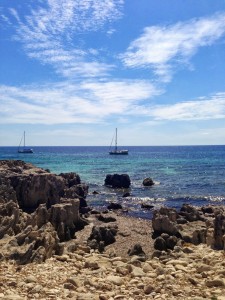 Salinas Beach
Daytime Beach Clubs
My favourite beach on the island, apart from those on Formentera, is still Salinas. This year after an incredible sushi salad at Jockey Club we spent the rest of the afternoon listening to chill out tunes and diving off the jetty at Sa Trinxa. These are old Ibiza establishments but worth another mention as we always have so much fun. Chic and chilled out El Chiringuito and Celebrity favourite Blue Marlin are definitely worth a visit too, if only for the people watching.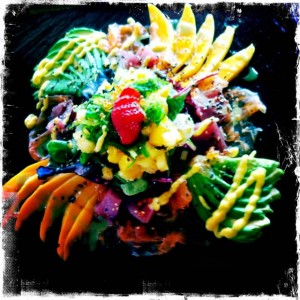 My sushi salad at the Jockey Club,  delicious!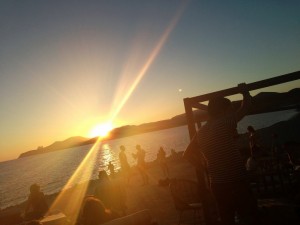 Sunset at ECC, Cap de Falco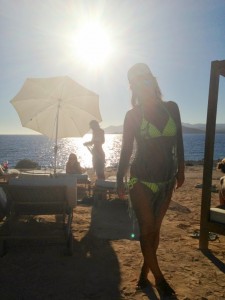 Akiko looking hot at ECC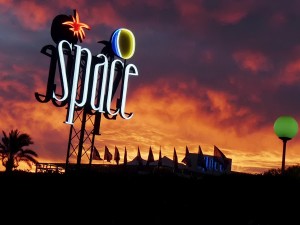 Clubbing
Most of the old school players are still in action from
Pacha
and
Amnesia
, to
DC10
and 
Space
. Note to first time Ibiza clubbers, DC10 should come with a health warning, its full on!
But my choice nights (and days) are still at
Space
, which is my favourite club on the island. Nothing beats the tunes on the terrace and dancing in the sunshine. We Love Sundays is still as much fun as it was 10 years ago! Also a great new edition to the schedule this season is Richie Hawtin's, Enter night on a Thursday at Space.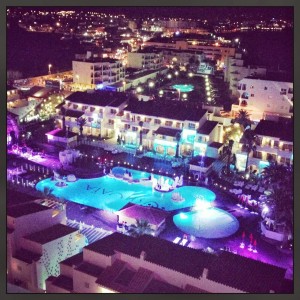 The view of Ushuaia from Ushuaia Tower
This years new kid on the block Ushuaia Tower is definitely TheStyleTravellers destination of choice for late night drinks. It's a stunning rooftop venue over looking sister hotel and club 
Ushuaia
 with it's infamous pool parties. Ushuaia itself has a brilliant line of DJ's but the crowd is a bit mixed and entry costs about €60, if you do go make sure you have VIP. Entry to Ushuaia Tower however is free, the crowd is jet set and the strict door policy means only the coolest islanders make it in. Dress to impress, is a must.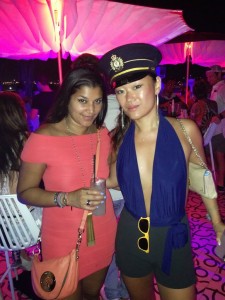 Me and Akiko at Ushuaia Tower
We did try another new club
Boom
as they had some great DJ line ups and I love the Defected night, but I just didn't get a feel for the venue. The music was amazing but the club itself is small and unexciting, not to mention there are only 3 ladies toilet cubicles in the entire place for 1000 people! I think I spent more time in the queue than on the dance floor!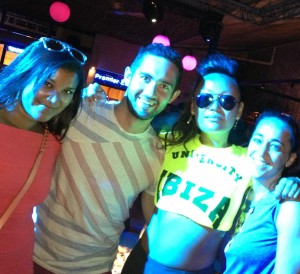 Me, Chris, Akiko and Sophie at We Love Sundays at Space
Bye Bye Ibiza… until closing parties that is! :)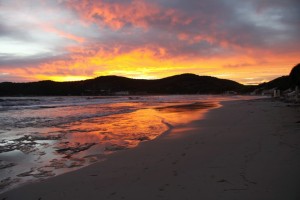 Sunrise at Sa Trinxa