24 Hours in Tel Aviv Eat, Shop, Party, Sleep
24 Hours in Tel Aviv
Eat, Shop, Party, Sleep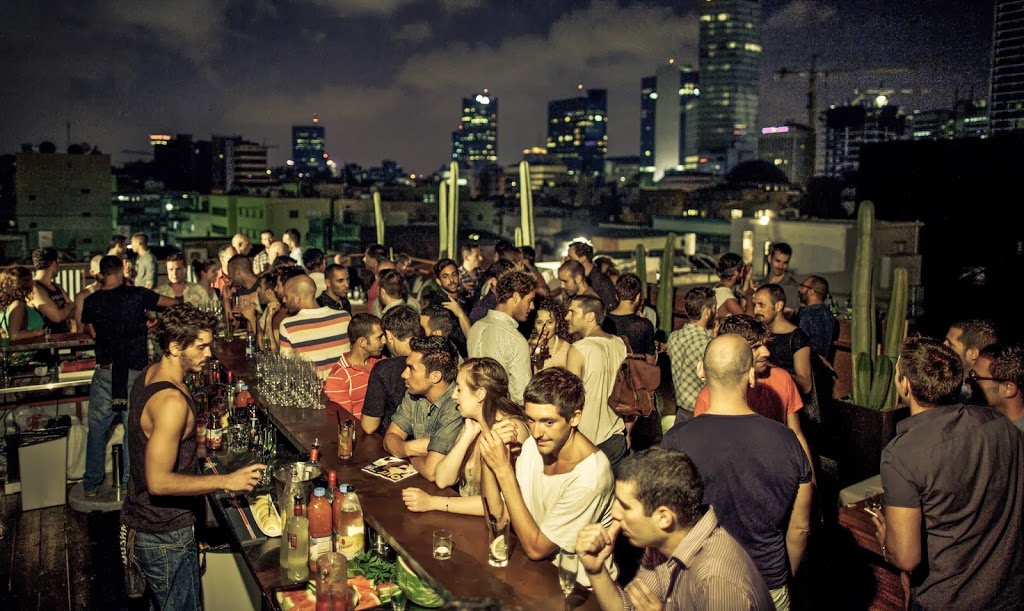 The buzzing rooftop bar at Brown Hotel
Here's TheStyleTraveller hit list of to what to do in 24 hours in Tel Aviv…
Where to stay?
 The most chic spot in the city to stay is the
Brown Hotel
, part of the Design Hotels group. Located in the trendy Neve Tzedek quarter it's right in the centre of the action. The rooftop bar is a popular hangout for Tel Aviv's hipster contingent.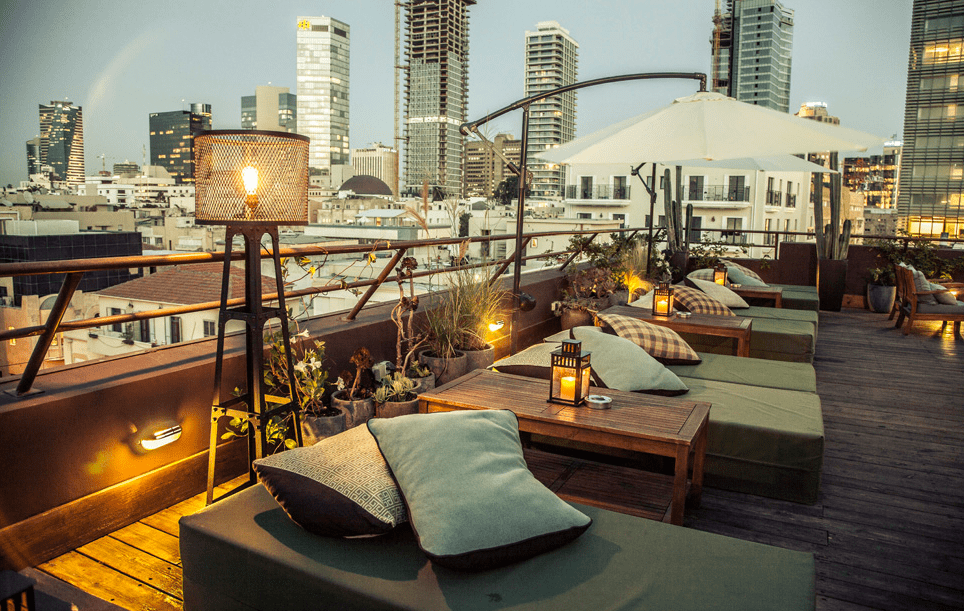 Food, Drinks and Partying


Breakfast – Head to
Dallal
 for the best breakfast and pastries in town.
Lunch –
Manta Ray
is a stylish beachside restaurant in Old Jaffa, with a delicious fish menu and perfect views of the beach.
Dinner – Head to
Mizlala by Meir Adoni
 the trendiest eatery in town.
Hot chocolate and desserts –
Max Brenner
on Rothschild is a Tel Aviv institution. Try the signature hot chocolate; it's to die for!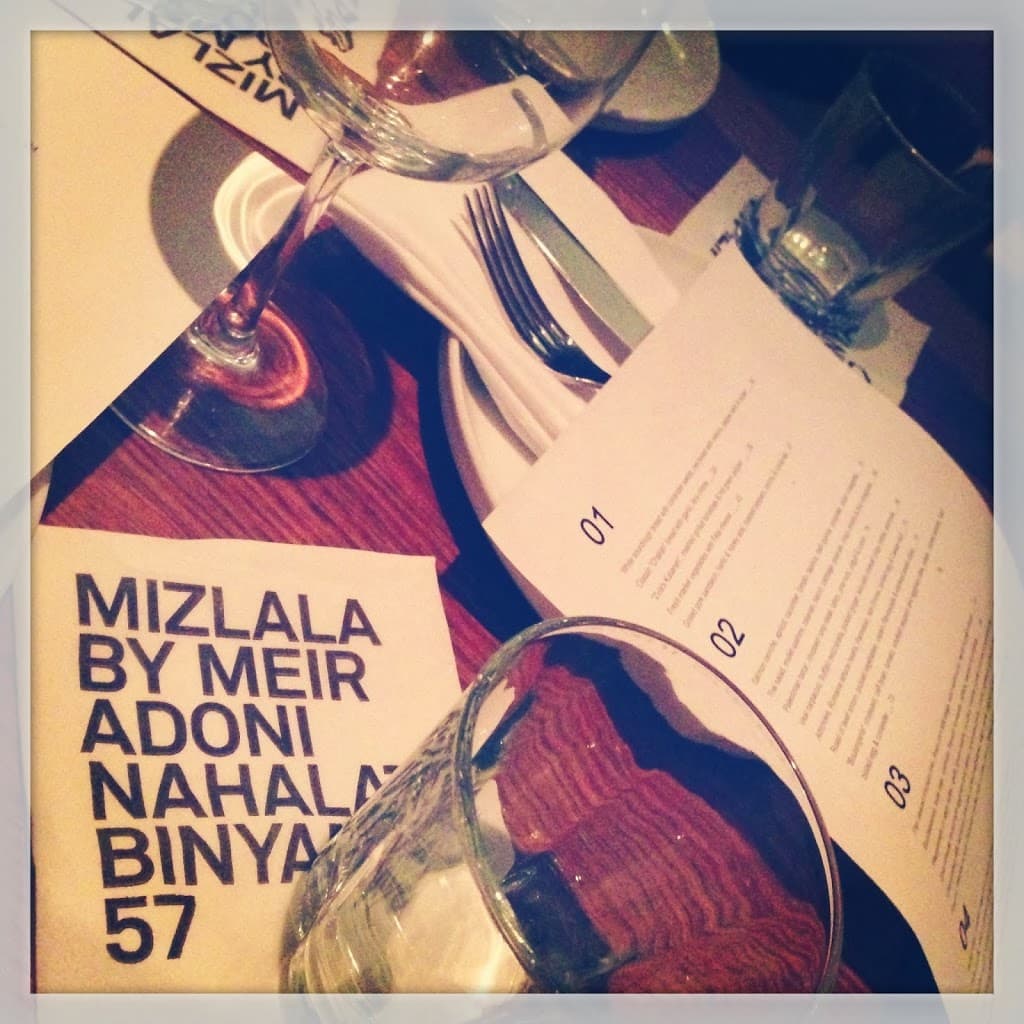 Shenkin Street is a great little road, filled with bars and cafes.
And if you still want to party more, house and dance music lovers should head to 
Penguin
.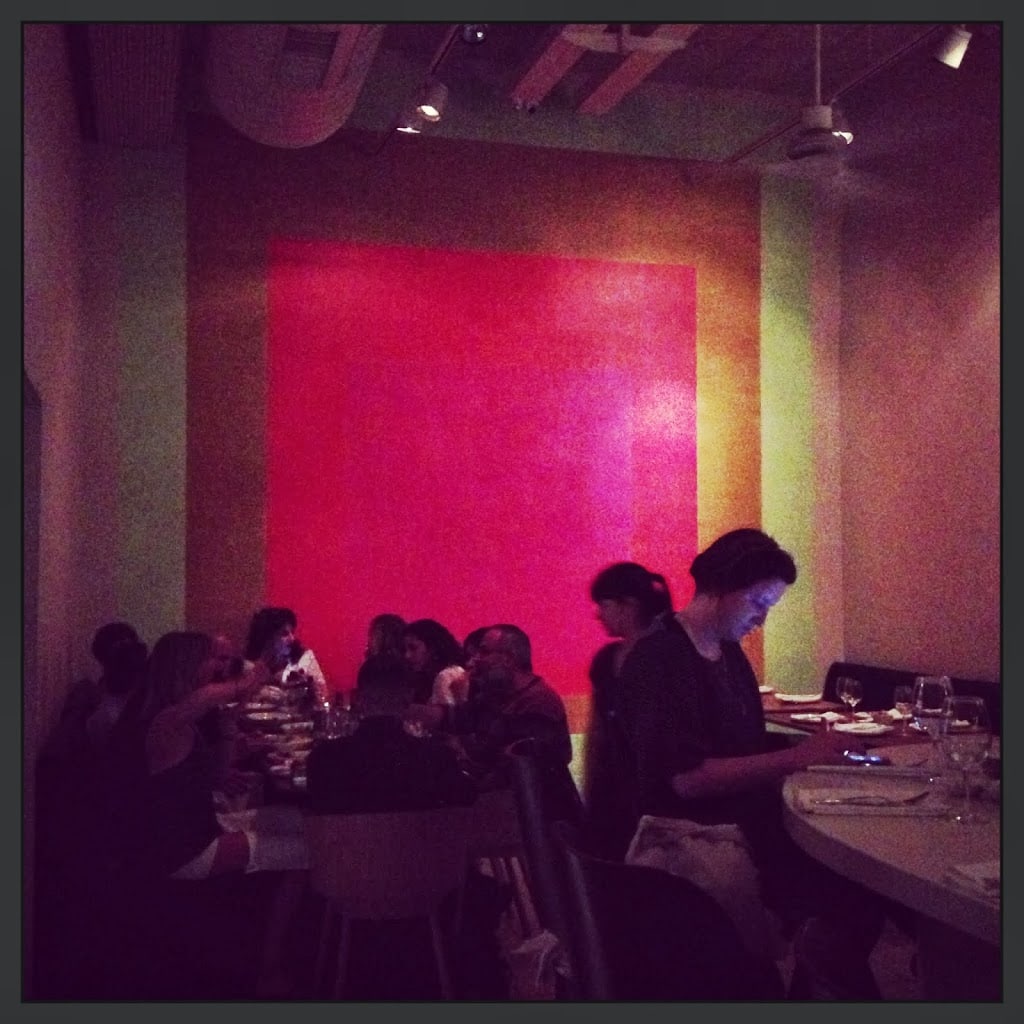 Sightseeing
A couple of days before the wedding we all took a day trip to Jerusalem. It's worth taking a guided tour to get a real insight into fascinating history of the Holy Land.
Left: The boys – Chris, Joe and Tom. Right: A tourist looking chic in a white lace maxi dress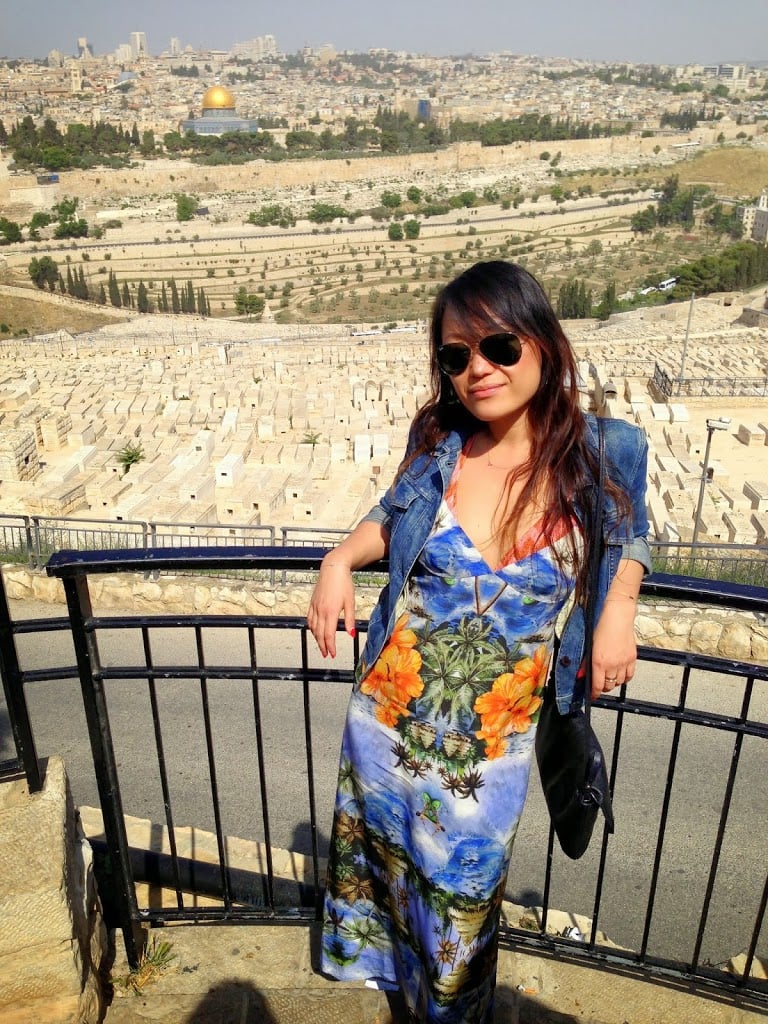 Akiko looking cool in a Stella summer print dress
Thank you Sophie and Chris, I couldn't have imagined a lovelier weekend with the people that I love!
I met so many amazing new people that I'm now thankful to call my friends xxx