Thailand What to Wear When You're There
Thailand
What to Wear When You're There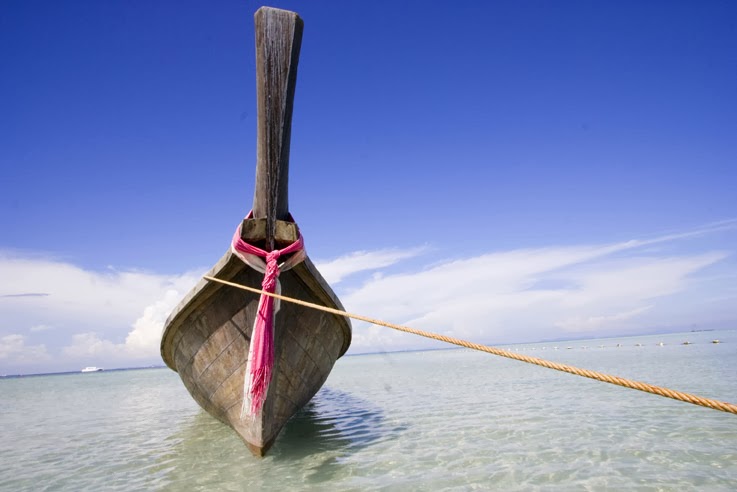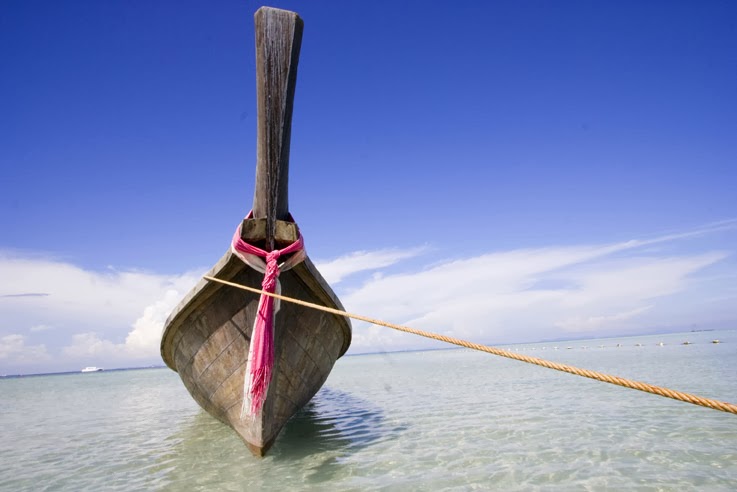 Crystal clear waters at Zeavola, Koh Phi Phi
Where? A three week trip to Southern Thailand
Exactly? The route we took started in Bangkok, to Koh Samui & Koh Pha-ngan, on to Khao Sok National Park and Krabi. We then sailed to the Andaman Coast islands of Koh Lanta and Koh Phi Phi ending in Phuket.
Companions? My gorgeous friend Lucy Main (#girls trip!)
When? December 2013 – January 2014
When to go? The best time visit Thailand is between November and February, you'll avoid rainy season and the heat is the perfect temperature for sunbathing.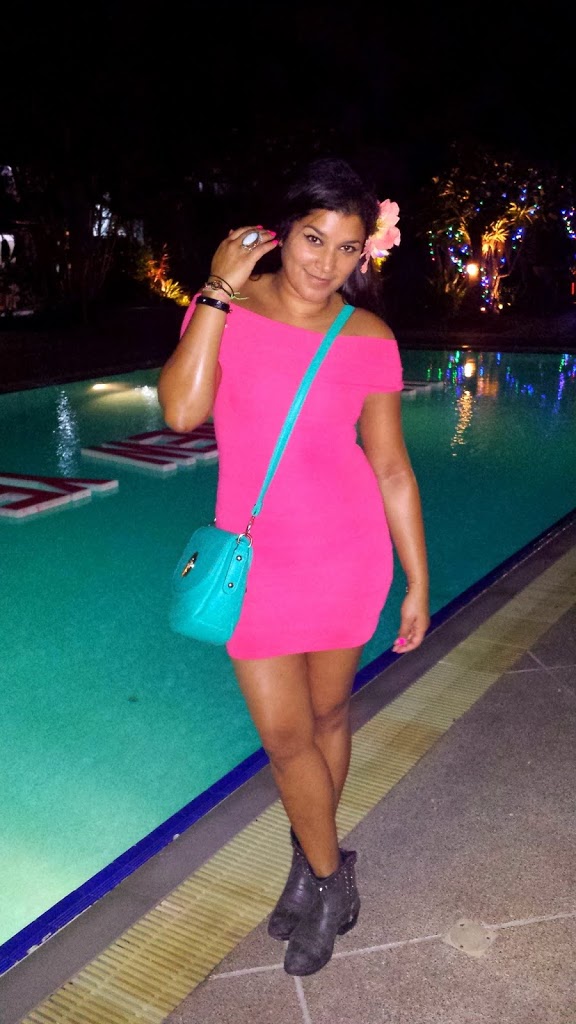 Heading out to the New Years Eve Full Moon Party in Koh Pha-Ngan
What to Wear When You're There? Thailand
You don't get much more chilled out, sartorially speaking than when you're travelling around Asia! Most tourists opt for boho (global traveller) style or sporty practical styles, the heat is so intense you just want to be comfortable. Clothing wise, take the bare minimum! Must packs are a sarong which doubles up as a shawl, blanket and beach throw, cotton vests and T-shirts (mainly short sleeves but a take couple with long sleeves if you're in the jungle), shorts, baggy trousers and bikinis (which basically become your uniform!) There are hundreds of great markets and stalls in Bangkok (specifically near Khaosan Road) where you can stock up on 'travellers' essentials'. A couple of smart dresses, maxi and short are also good if you're staying in luxury hotels. Take trainers, flip flops and day to night sandals, leave the heels at home. My advice would be to buy most of it out there, it's cheap and disposable.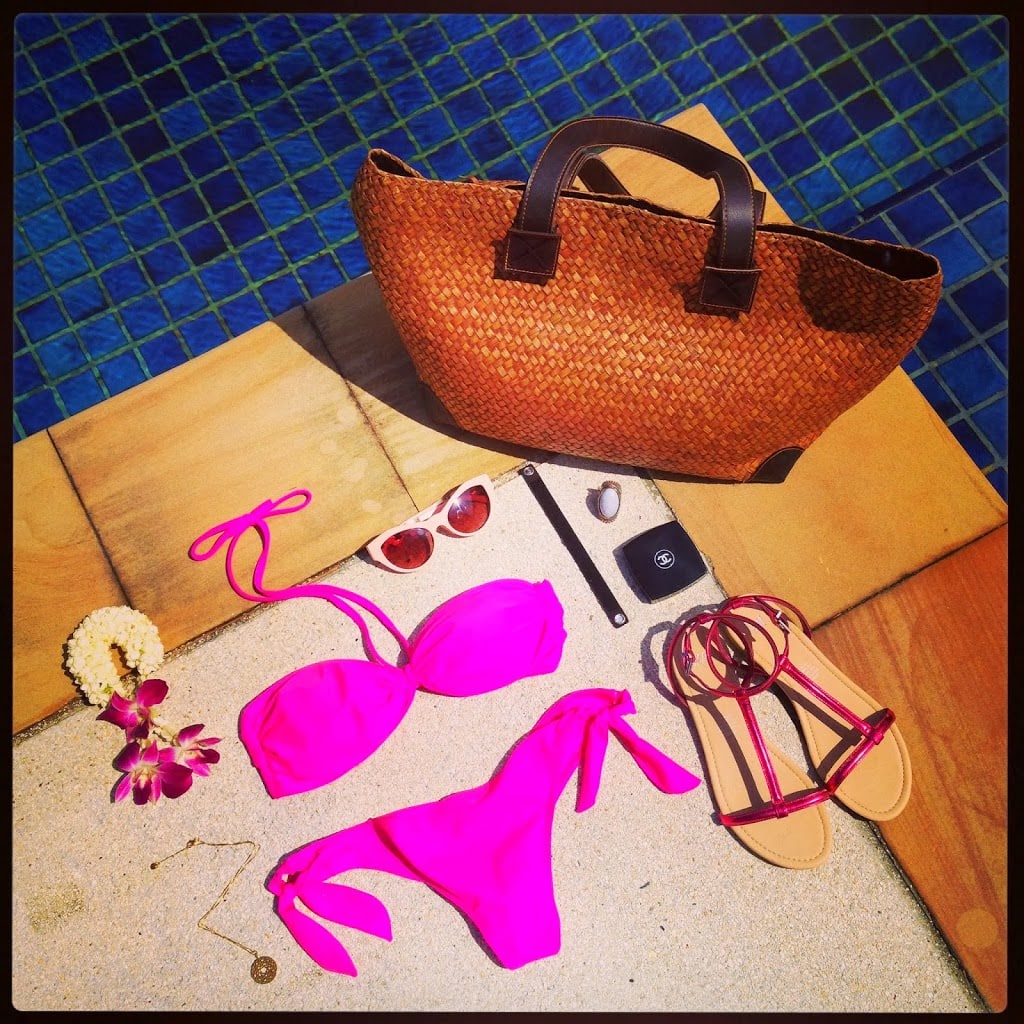 Poolside clockwise from left to right:
Chakra necklace – Daisy Jewellery, Pink Bikini – Accessorize, Cats-eye sunglasses – Topshop, Crystal bracelet – Swarovski, Turquoise ring – Miss Selfridge, Raffia Bag – the boutique at The Regent Phuket Cape Panwa, Bronzer – Chanel, Metallic pink sandals – H&M.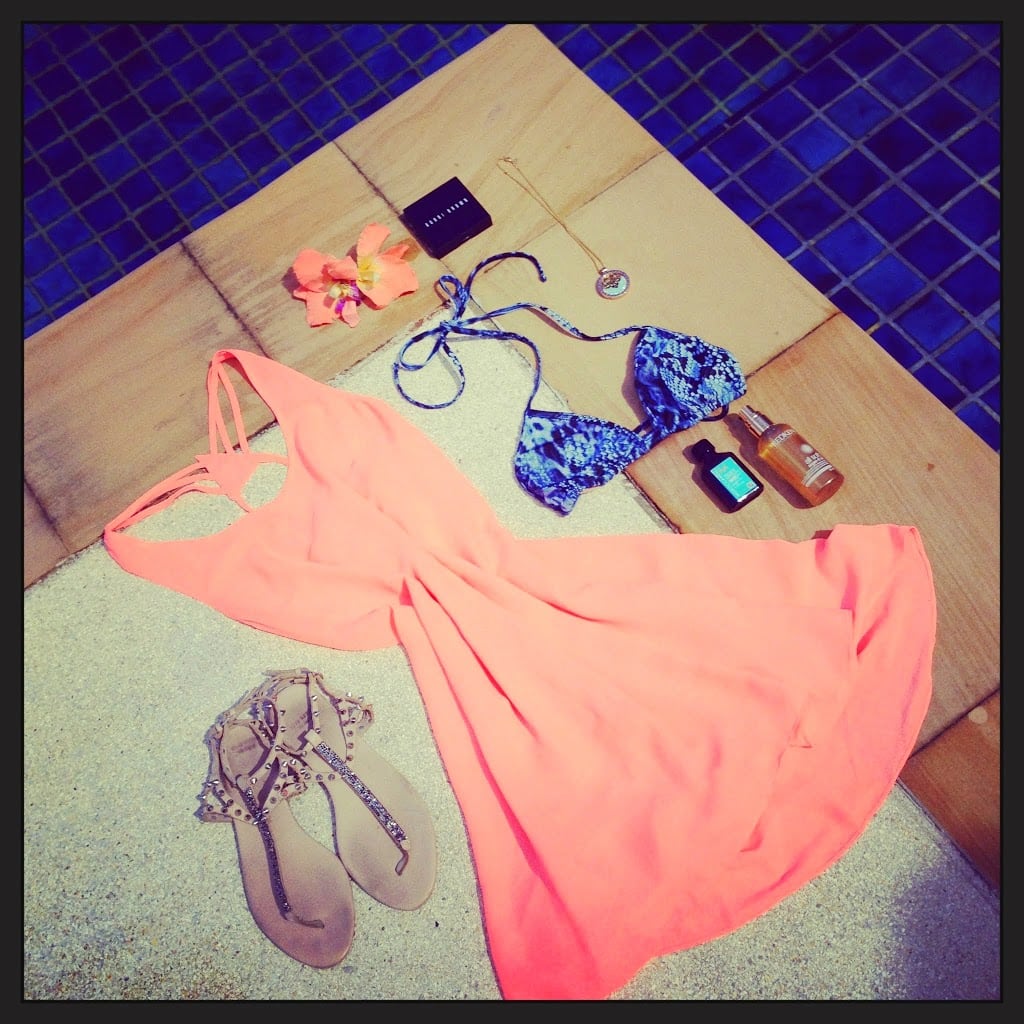 Clockwise from left to right: 
Packing – Thailand
When you're travelling round Thailand for three weeks, getting around on boats (some of which you have to jump ship mid-water), sleeping in jungle tree houses, rooms on stilts on the sea, as well as luxury beach huts (of course) it's best to take a back pack and you have to pack practically. 
My advice when buying a back pack is to make sure it's light to begin with, I found it so much easier to get one with a side zip rather than a single top opening, also it's really handy if it has back straps as well as wheels. Although wheels do make it slightly weightier.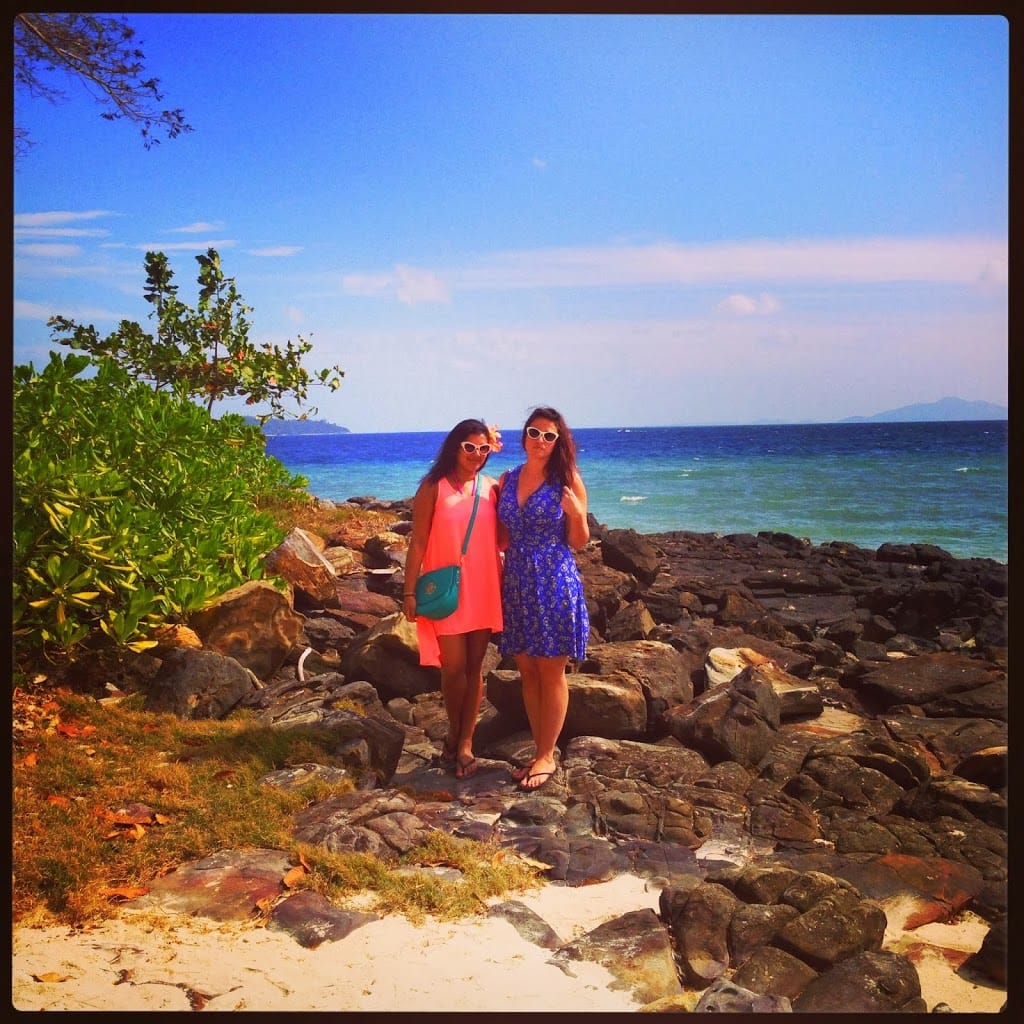 Me and Miss Main on the beach at Zeavola
Street Style
Here's a street style gallery of some of the stylish people I met on my trip to Thailand, for a little bit of inspiration before you start packing: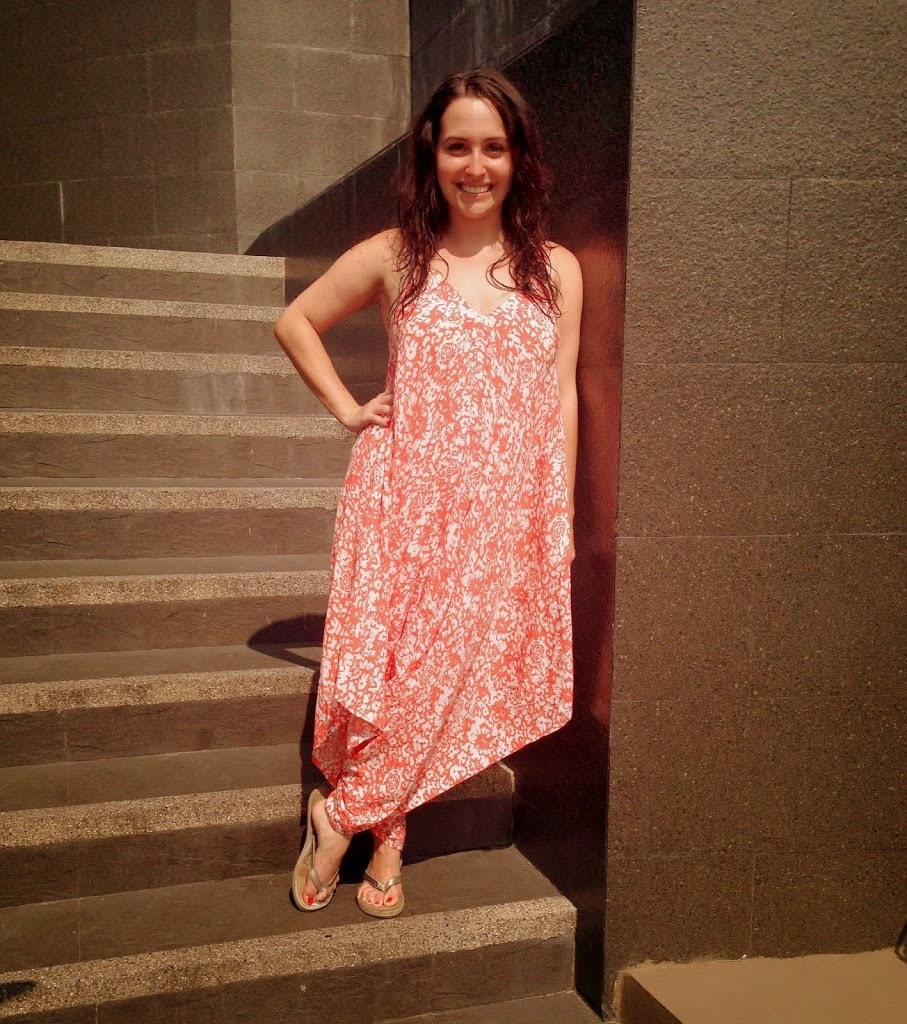 Jordi Freeman (make up artist) looking gorgeous in a printed jumpsuit
Tropical print playsuits are perfect for this climate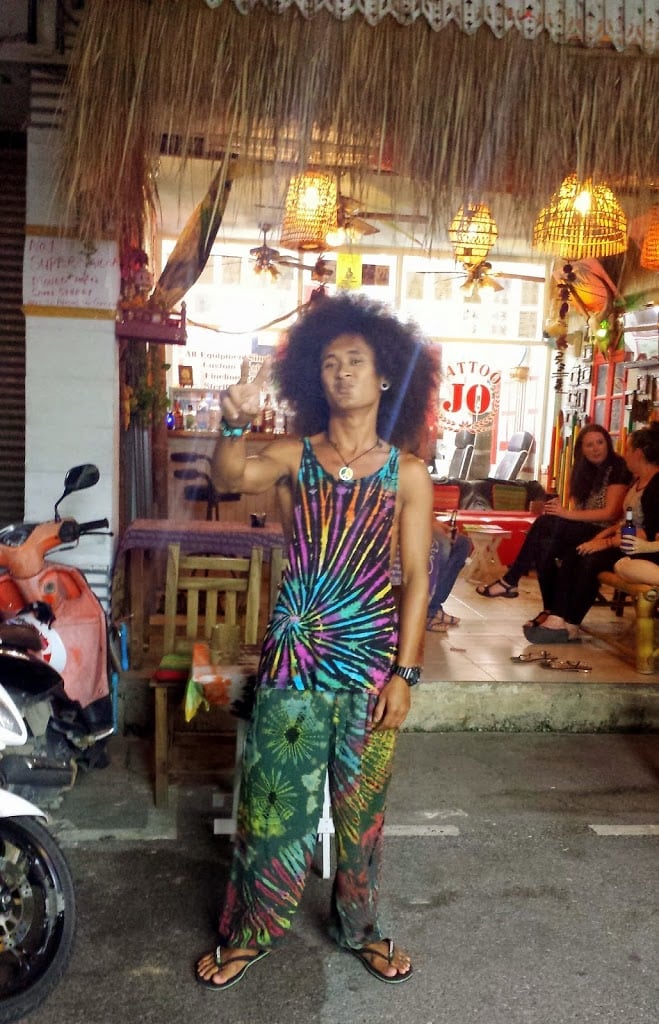 What to wear to a Full Moon Party? Look no further!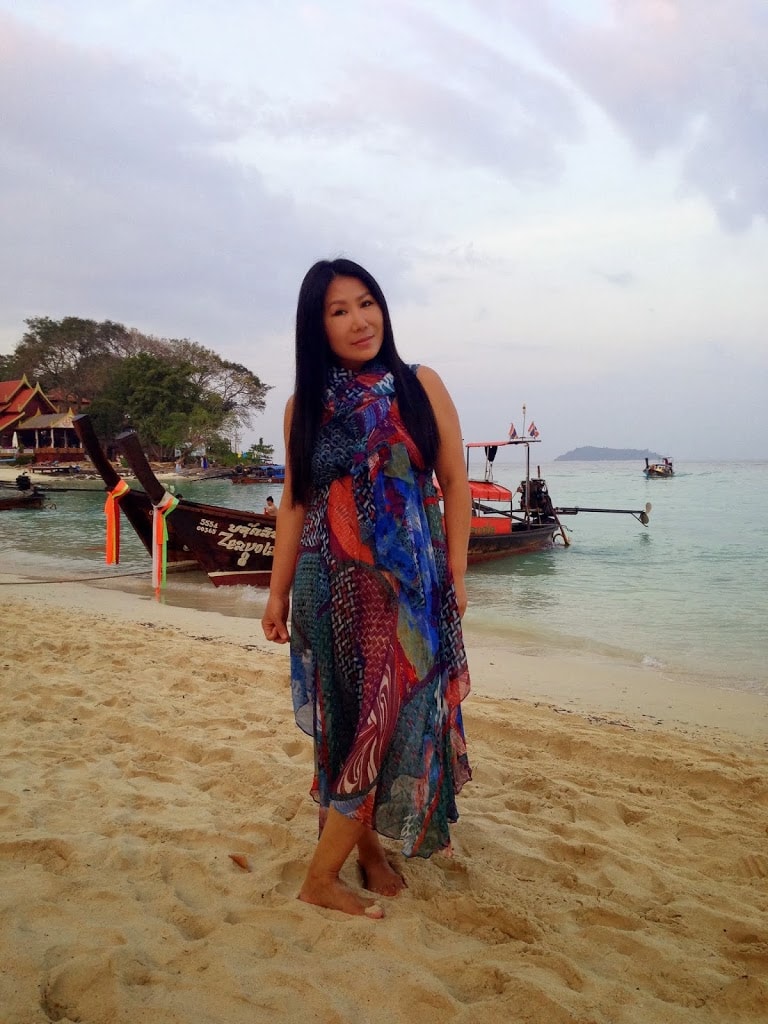 Hippy chic in Koh Phi Phi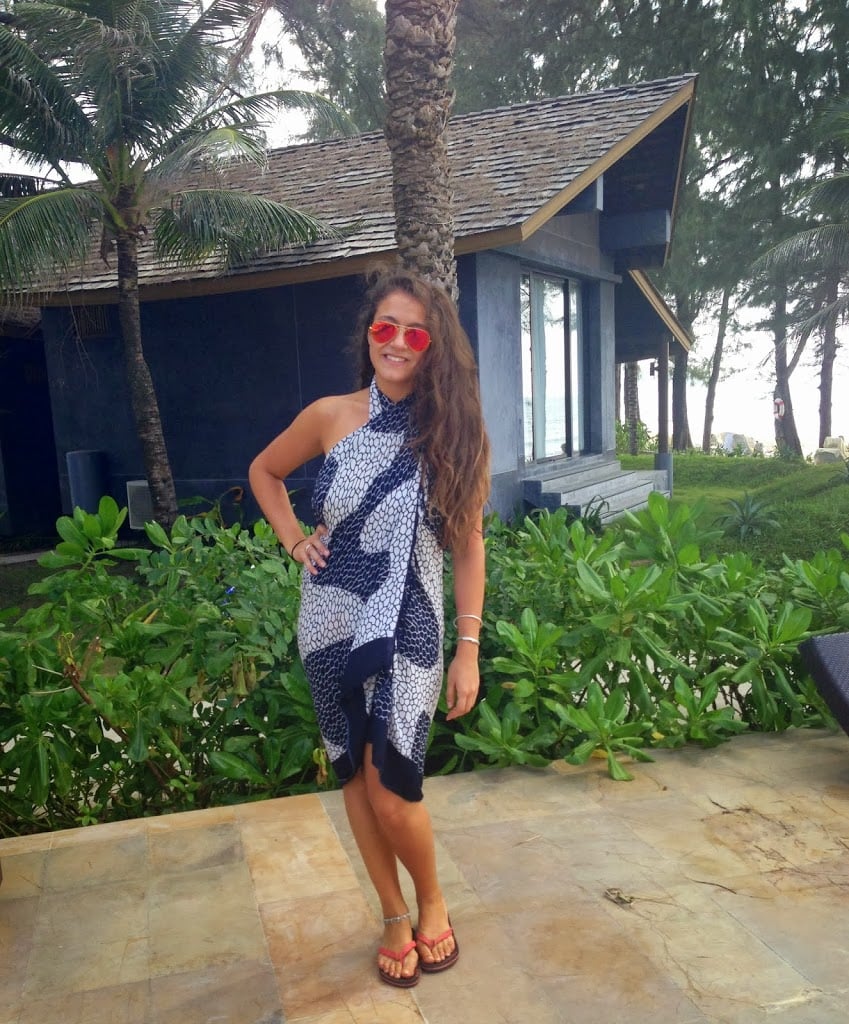 Graphic sarongs look great worn as skirts and dresses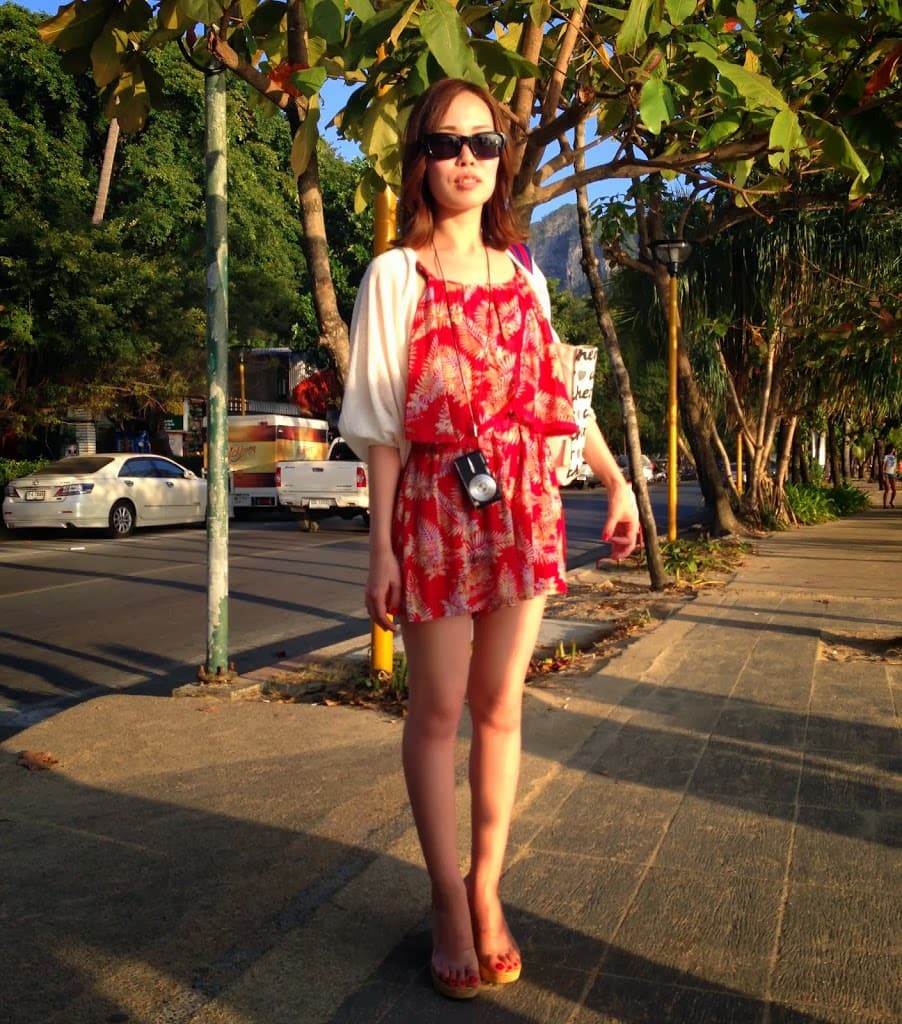 Another printed play suit #trend
Cropped vest, batik sarong and layered bangles = easy beach elegance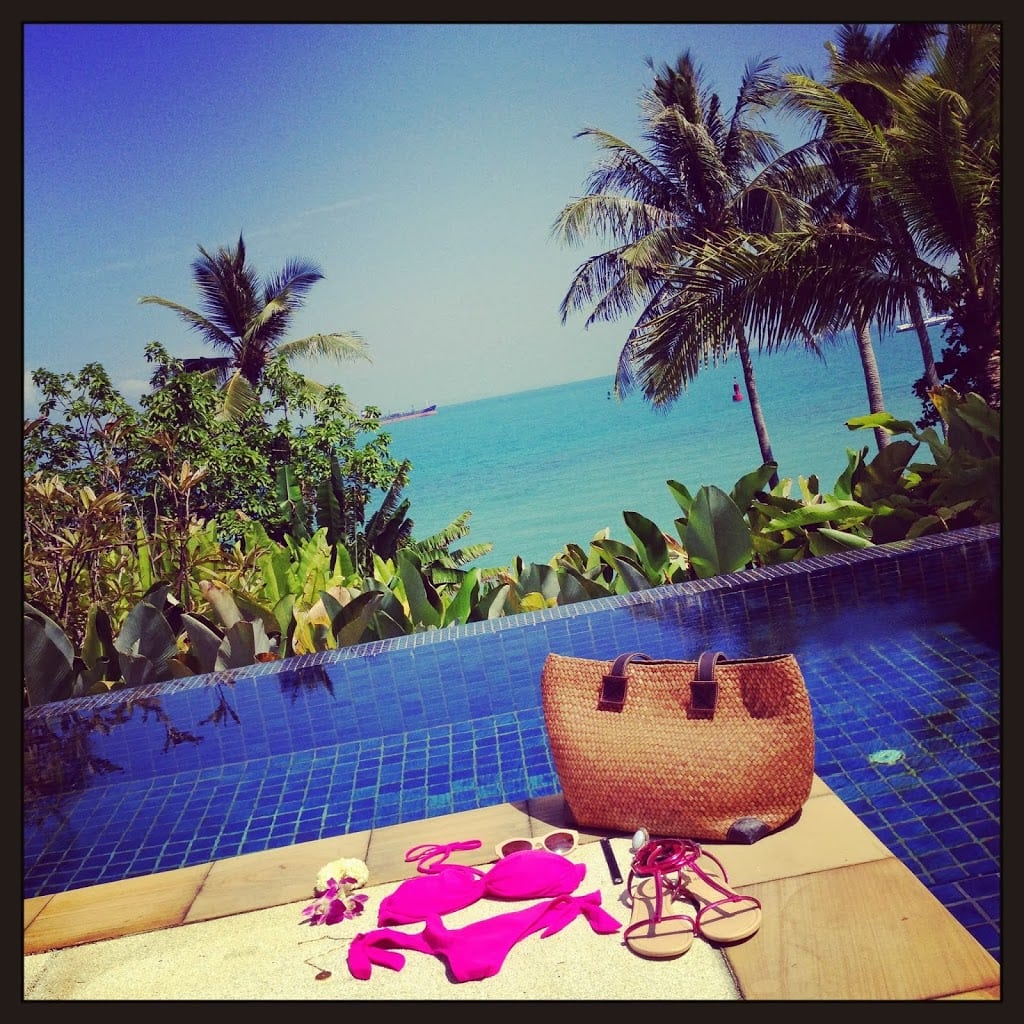 Packing was shot on location at the pool villa at The Regent Phuket Cape Panwa