What to wear when you're there Jewish Wedding
 What to wear when you're there
Jewish Wedding
Wedding Street Style and Fashion
What to wear to a summer wedding abroadChoosing what to wear to a wedding abroad can be tricky. It needs to be something that will translate from day to evening seamlessly, an outfit you won't get too hot in during the day or cold when the sun goes down. Hot summer weddings give you a great excuse to wear colour. Soft tailoring in pastel tones is also a great option.For the girls it's quite easy, a summer dress with bright coloured accessories should do the trick. For the boys, suits in pale shades always look great. It's ok to pair mismatched jackets and trousers. And if you have the bravado to carry it off, opt for tailored shorts like Suki and Manuel below! Hot stuff!Sophie works in fashion so her wedding guests all looked super chic and stylish. There were way too many great outfit options to post on TheStyleTraveller, but here's a selection of the best…
Shorts Story – Akiko in a
Stella McCartney
shorts suit. Suki and Manuel opt for the short suit too.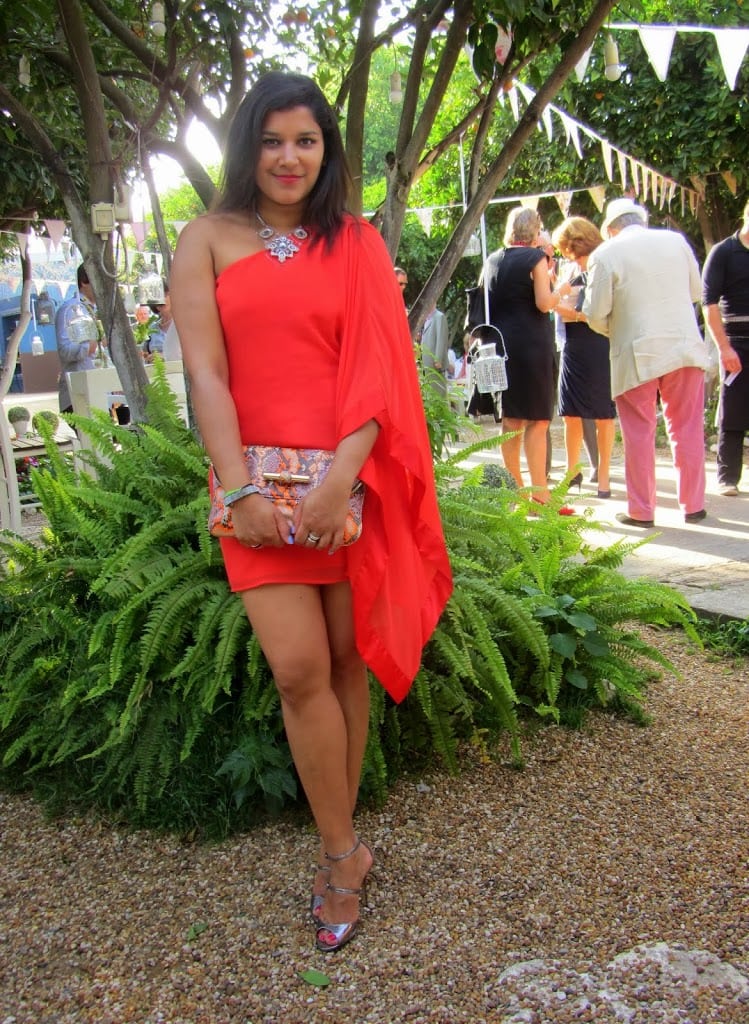 Me in my trademark red with Jimmy Choo snakeskin bag
Chino Latino – Best man Lewis, Richard and Joe all looking smart casual in slacks. Don't the boys look like they've come straight out of a 1970's catalogue? Blue Steel :)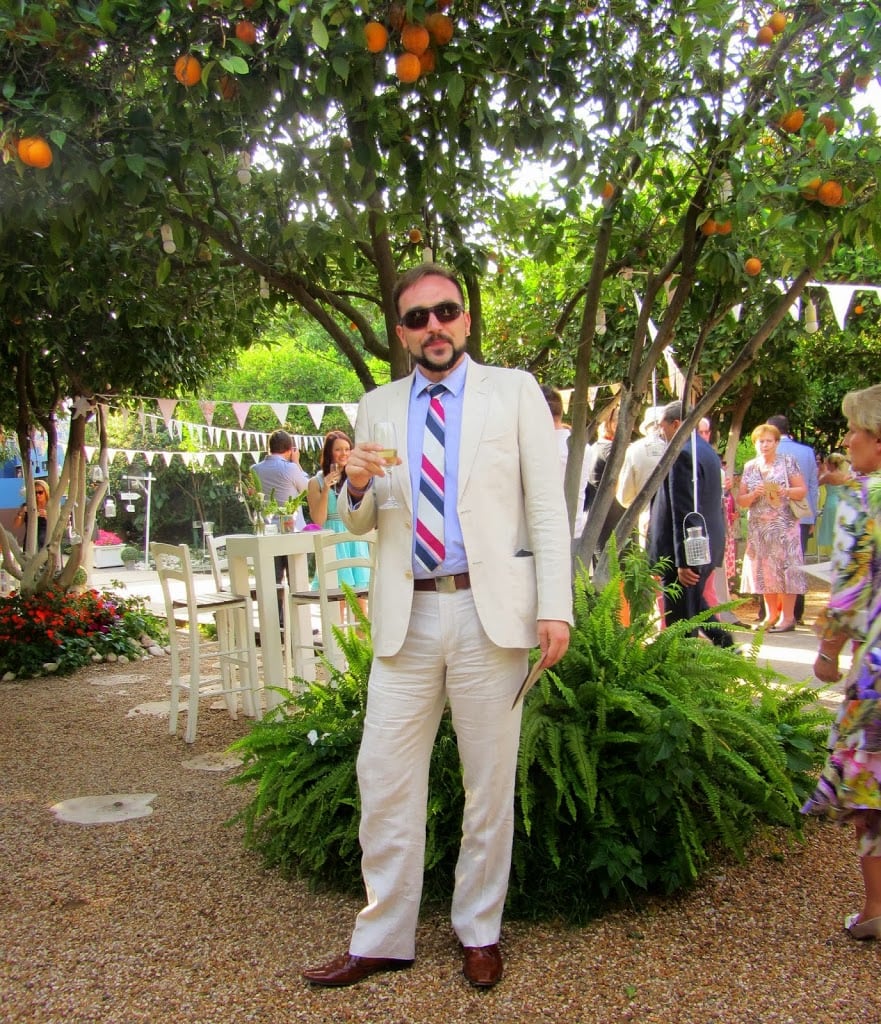 Jan channels a retro man from del monte vibe!! dude!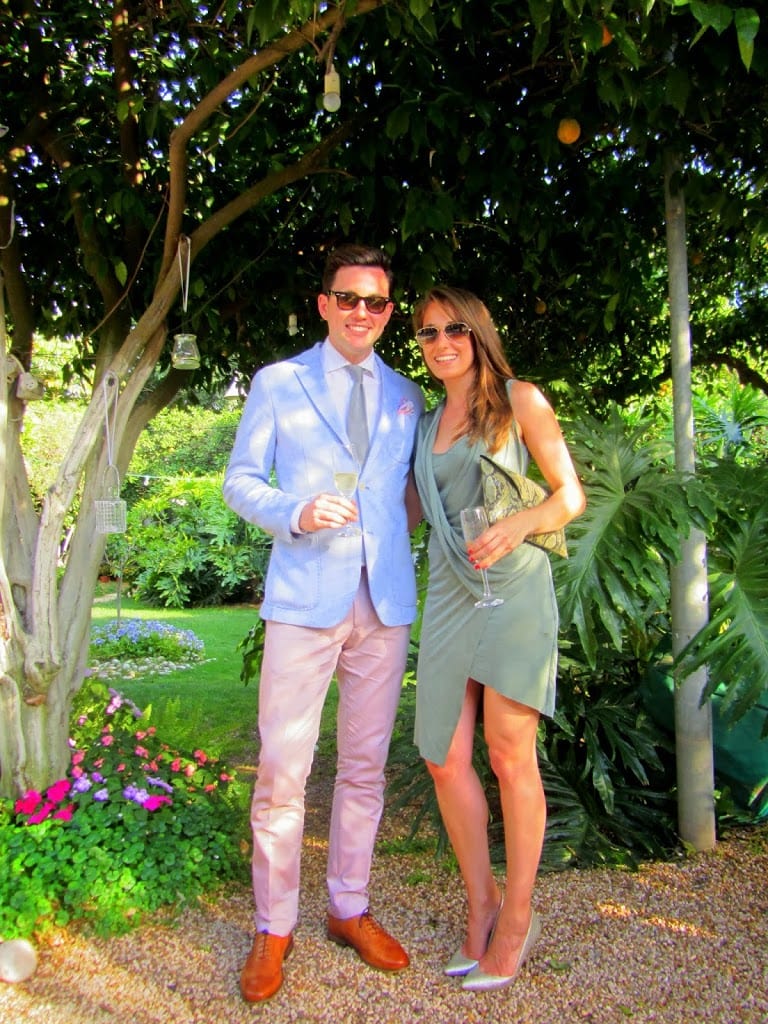 The other gorgeous couple, Simon and Chloe aka Schloeeerrr! aka SiChlo :)
Left; Chris wearing an 
Alexander McQueen
suit with his mum Elaine wearing
Paul Smith
. Right; colour pops mixed with clever accessorising from the ladies.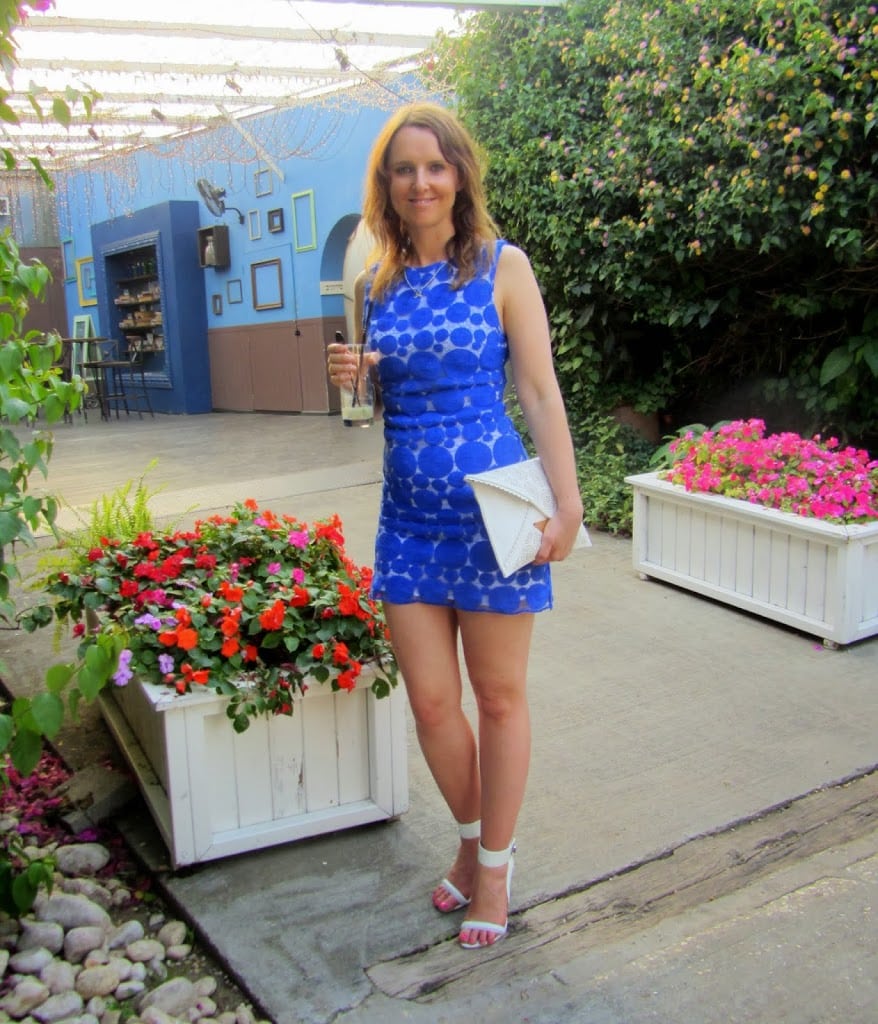 Ebony in electric blue, accessorises with minimal white clutch and shoes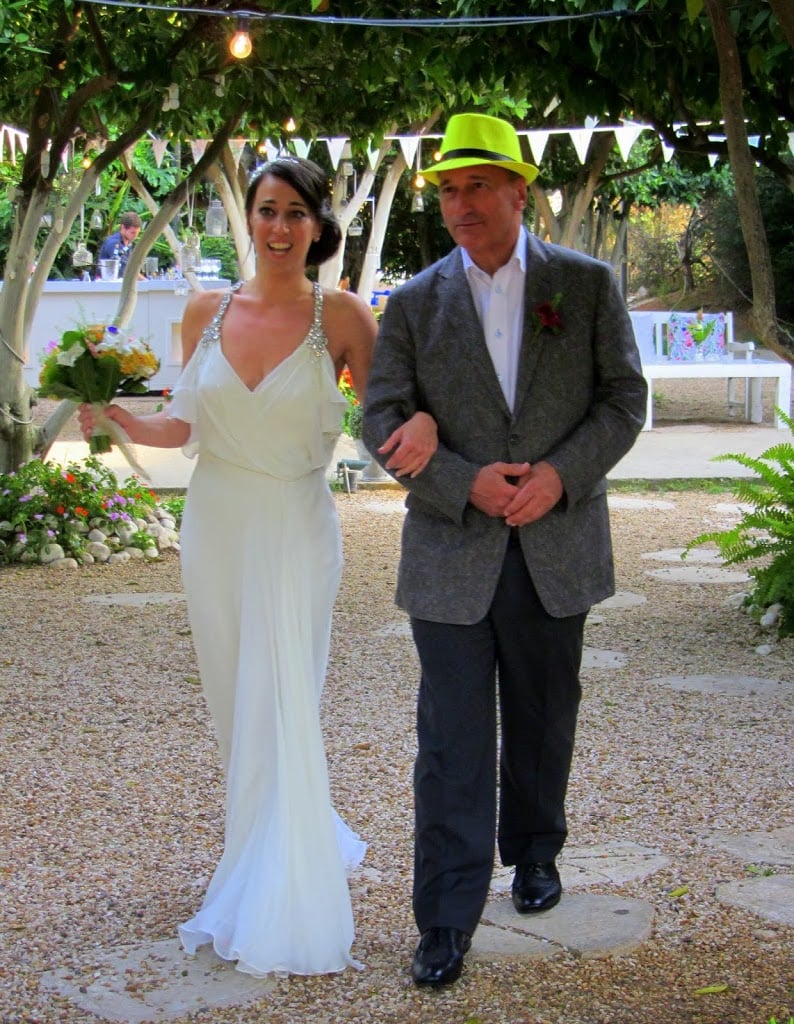 The biggest style statement of the day? Sophie's dad Ronnie opted for an interesting choice of head gear! It was a dare!
Tel Aviv – Beach Style
The day before the wedding we hit the beach in Herzliya Pituach for a BBQ and a chance top up our tans. Here are some cool kids I spotted on la plage…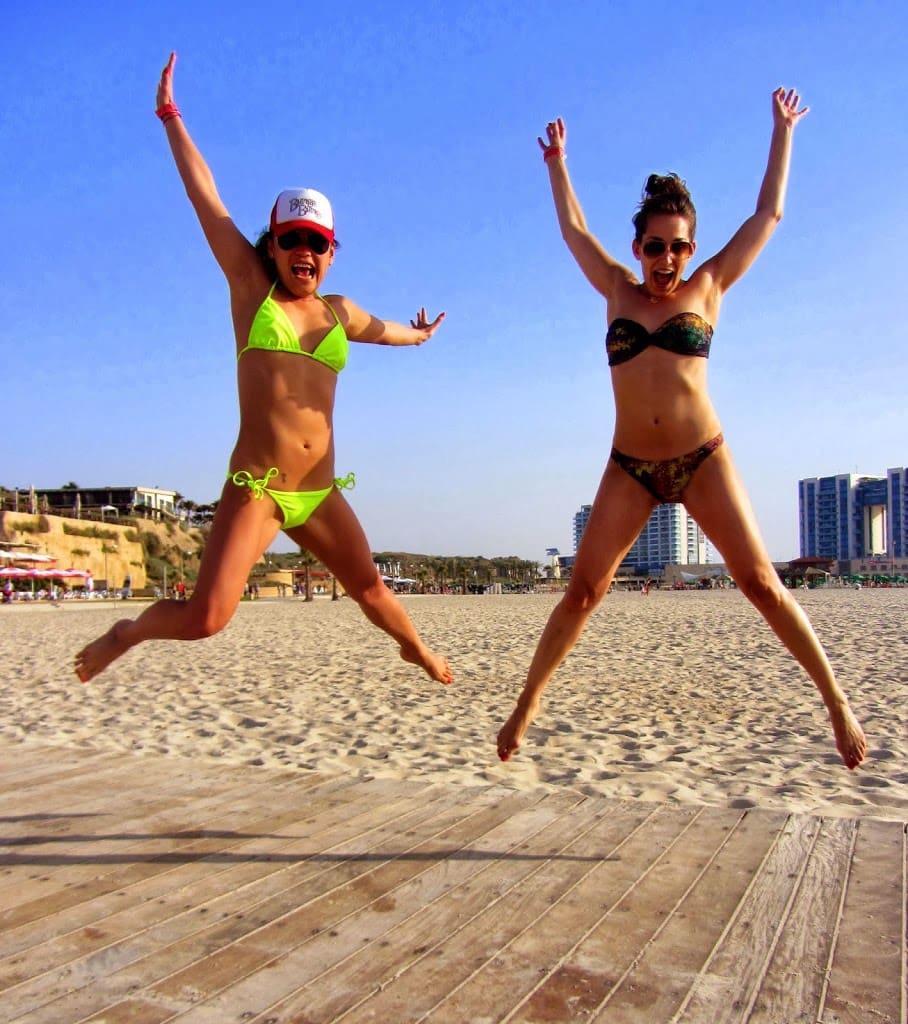 Akiko and Chloe's extreme fitness regime really paid off. Looking HOT ladies!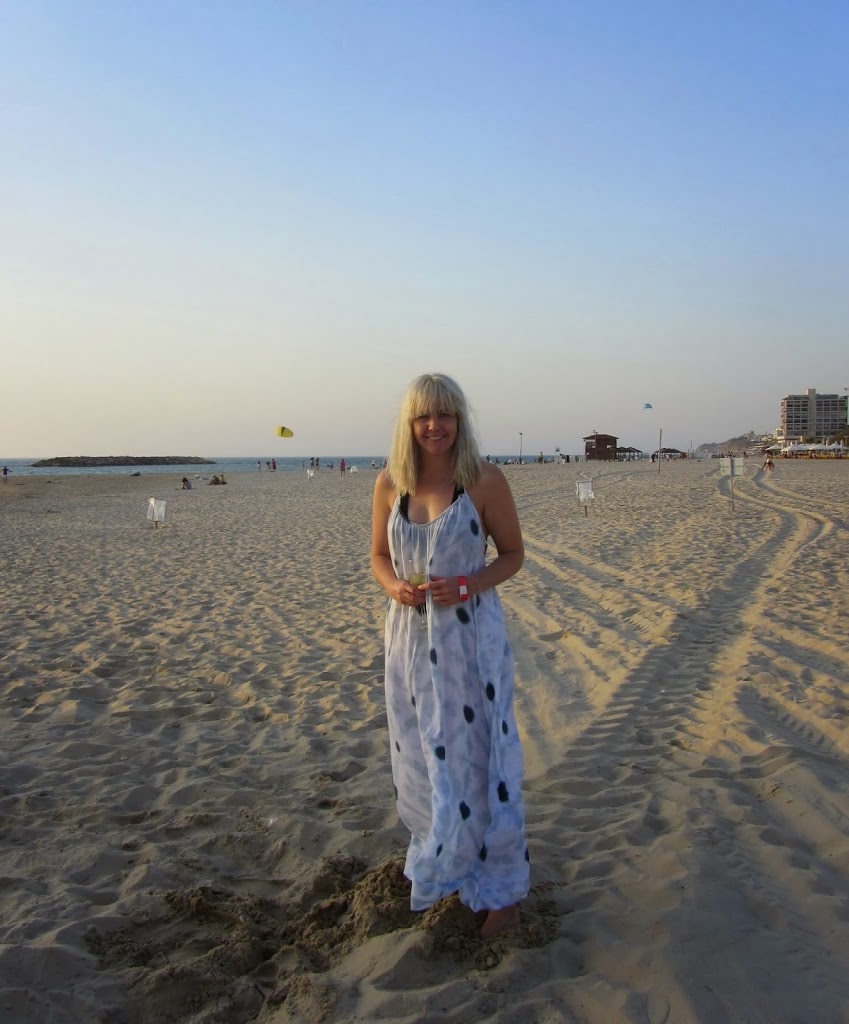 Siobhan chilling in an ethereal Acne maxi dress
Tel Aviv – Party Style
What to wear when the sun goes down? The Friday before the wedding we all let our hair down and partied at the Shabbat rehearsal dinner. Followed by a spot of clubbing obviously! Here's what we wore for a night out in Tel Aviv….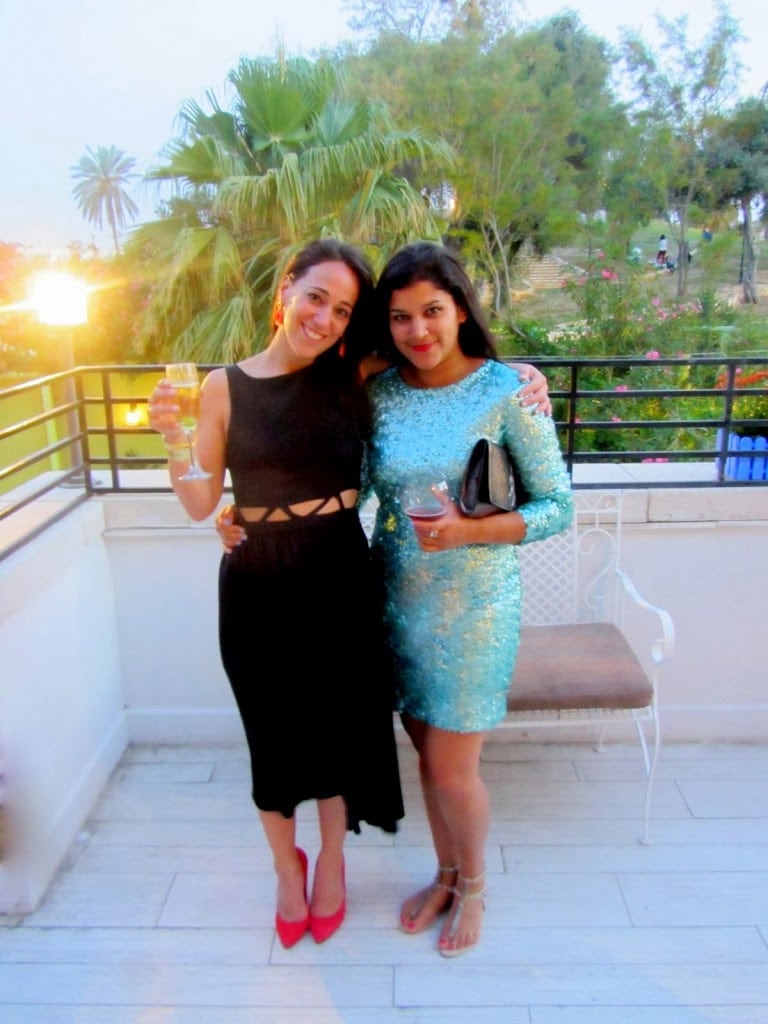 Sophie looking elegant in a black cut-out Austique dress