Bilbao Yoga Retreat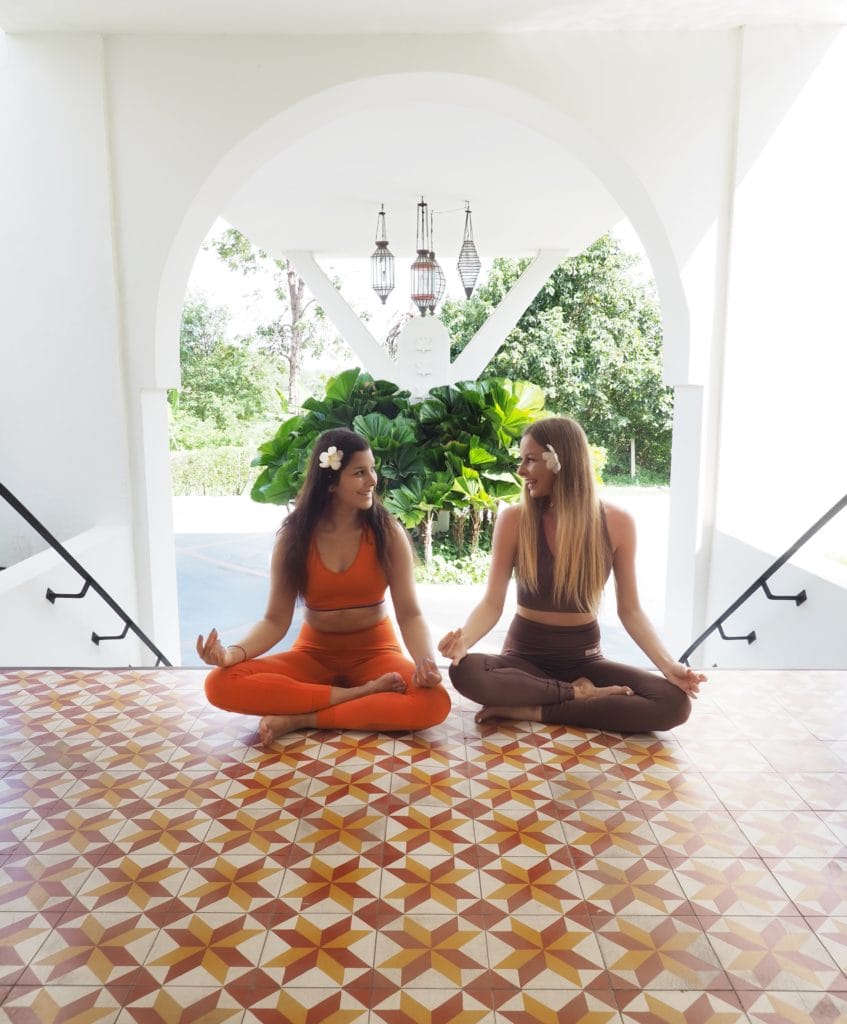 Where? Bilbao Yoga Retreat, Spain
Exactly? La Casa Del Yoga, in the beautiful seaside town of Las Arenas, just 20 minutes from the cultural hub of Bilbao in the Basque Country.
When? November 2014
What? A pre-Xmas 'get into your little black dress' yoga retreat for 4 days
Why? My good friend and old colleague from my ELLE days, Kat Webster, has set up a wonderful yoga retreat in the Basque region of Spain. She invited me and a few other friends and journalists to come and review it.
Start the day with a refreshing early morning stroll along the harbour of Las Arenas to the yoga studio.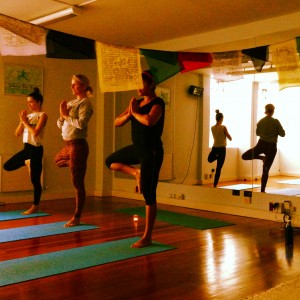 Kat, Laura and I practice some balance poses in the Yoga Studio.
How it works? Being an ex-London girl Kat understands the daily pressures, stress and time constraints of city life, so the Bilbao Yoga Retreats normally run over the weekend from Thursday to Monday. Accommodation at La Casa Del Yoga, three scrumptious vegetarian meals a day, airport transfers, 2 yoga classes a day and mediation exercises, are included in the price. The days are free for you to do what you want, whether that's going for a run on the beach, chilling at the house or taking a trip into Bilbao to visit the flower market and the spectacular Guggenheim Museum. (pictured above)
It's very easy to while away the days in this picturesque little fishing town and if you want to go off piste from the schedule or go out for dinner and pinchos (Tapas from the Basque region) one evening, Kat is very accommodating, she realises it's your holiday too. The feel and vibe at the retreat is very boho and communal (as you'd expect), less about luxury, more about simplicity and building a loving, calm and supportive environment for all yogis. One of the best things about this retreat is that you get to try lots of different styles of yoga practice from Hatha, Yin, Sivandanda, Vinyasa flow to Hot yoga (which is my personal favourite). Kat also invites guest teachers for the retreats, we shared our experience with the wonderful yogis Stuart Heffernan and Amy McDonald.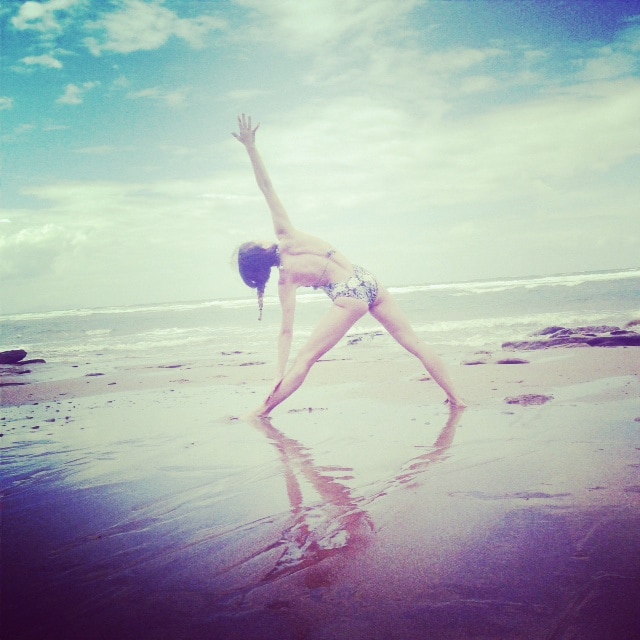 Nope, this isn't me unfortunately! It's the gorgeous Kat Webster practicing her triangle pose on the beach. Image taken from her beautiful tumblr site Life Es Bella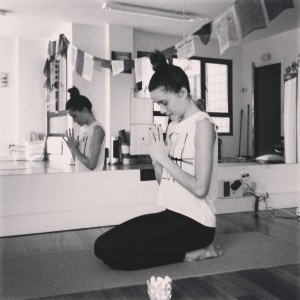 Kat leads our restorative Yin yoga class.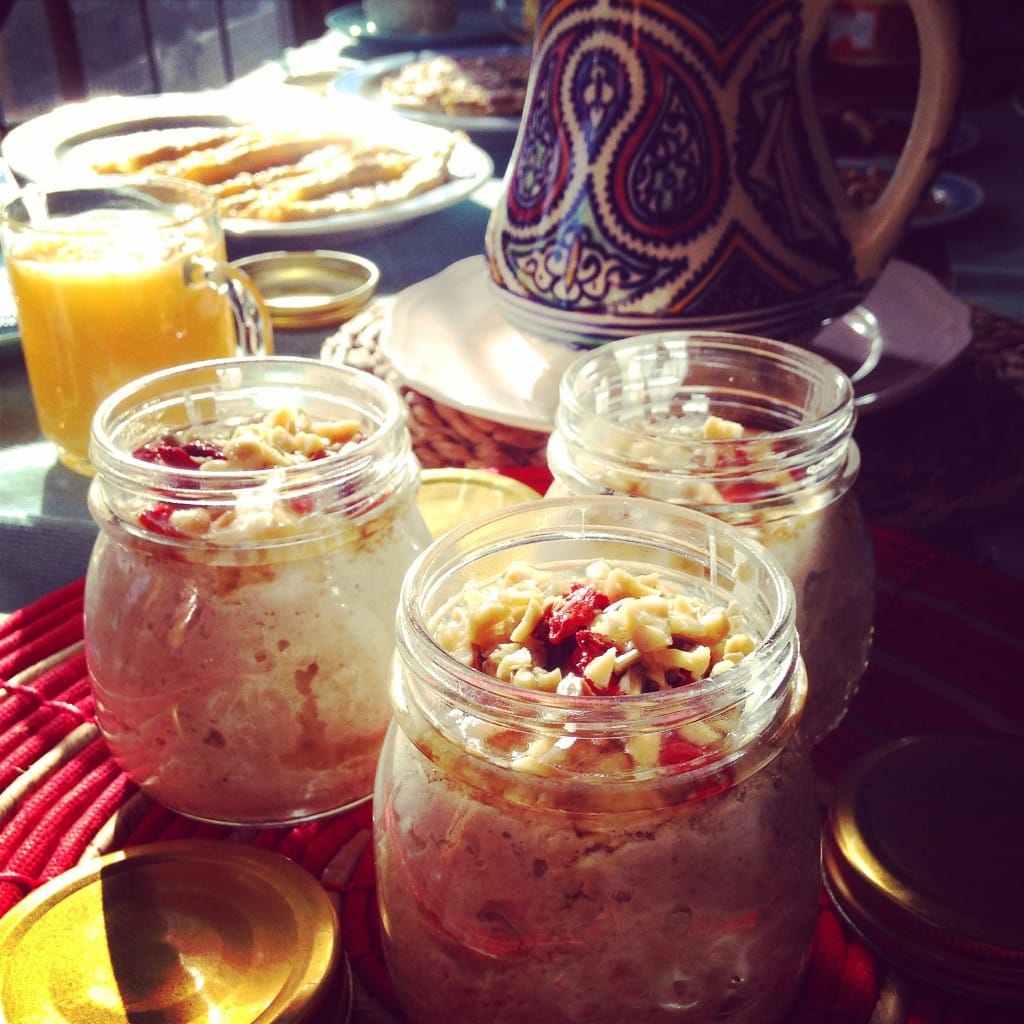 After an hour and a half of yoga every morning, yogis come back the house and indulge in a healthy, superfood breakfast smorgasbord. My favourite part of breakfast was Kat's dairy-free, homemade, bircher muesli pots, filled with delicious ingredients such as coconut, nutmeg, goji berries and cashews. YUM!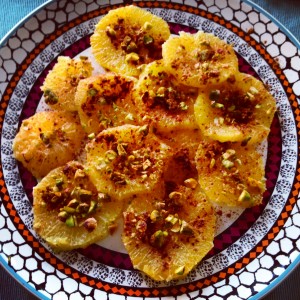 Fresh orange slices with nutmeg, pistachios and honey.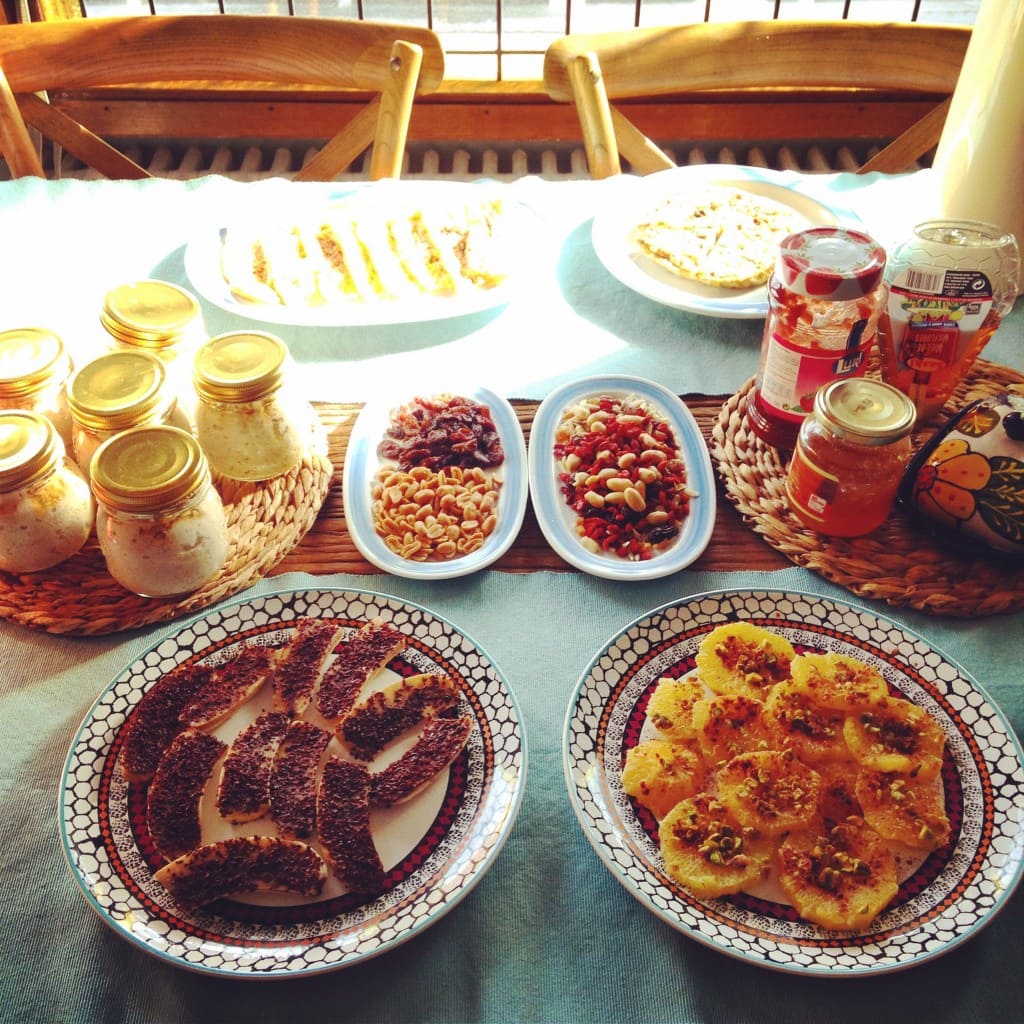 Breakfast smorgasbord with the morning sunshine streaming through the windows at Casa del Yoga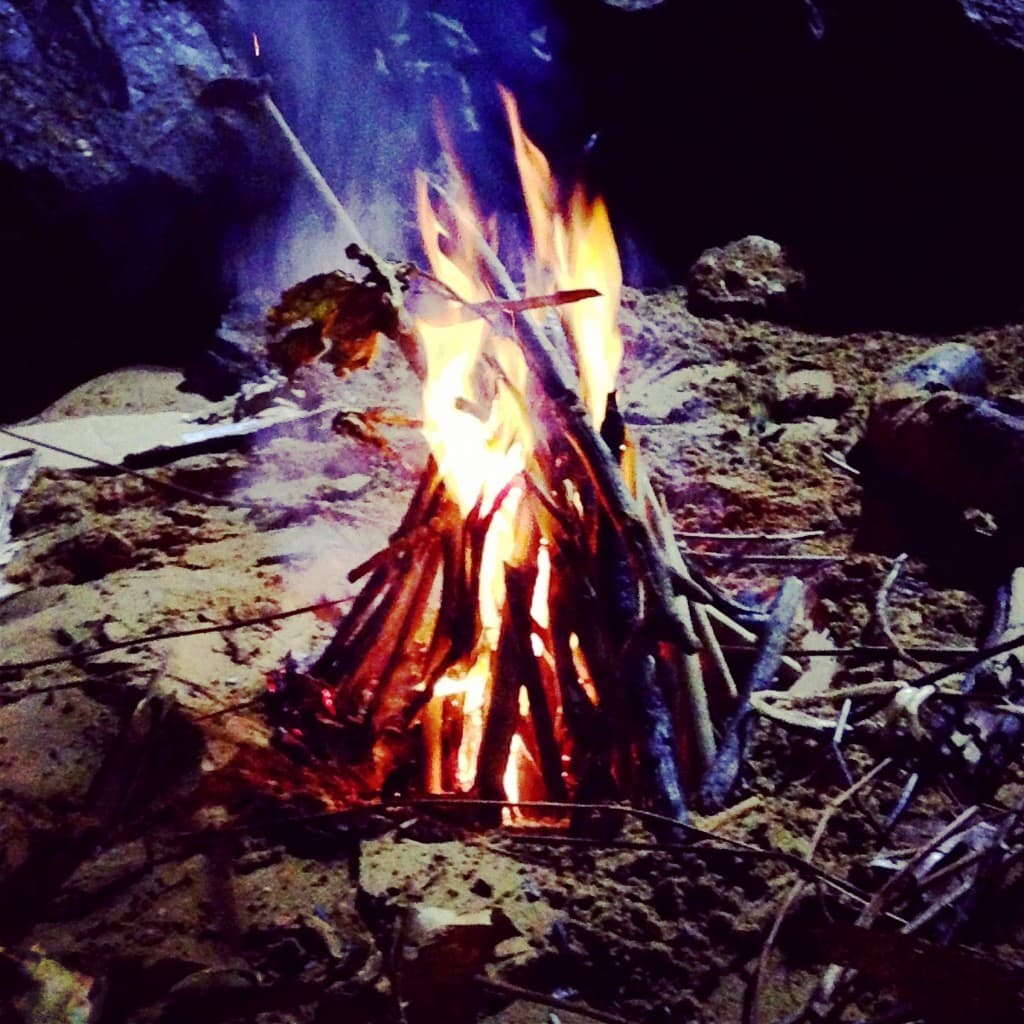 On our last night we all went down to the beach at midnight and did a fireside evening meditation. Followed by wine and pinchos (Basque tapas) in the local bar, in celebration of us all being so well behaved on the rest of the trip!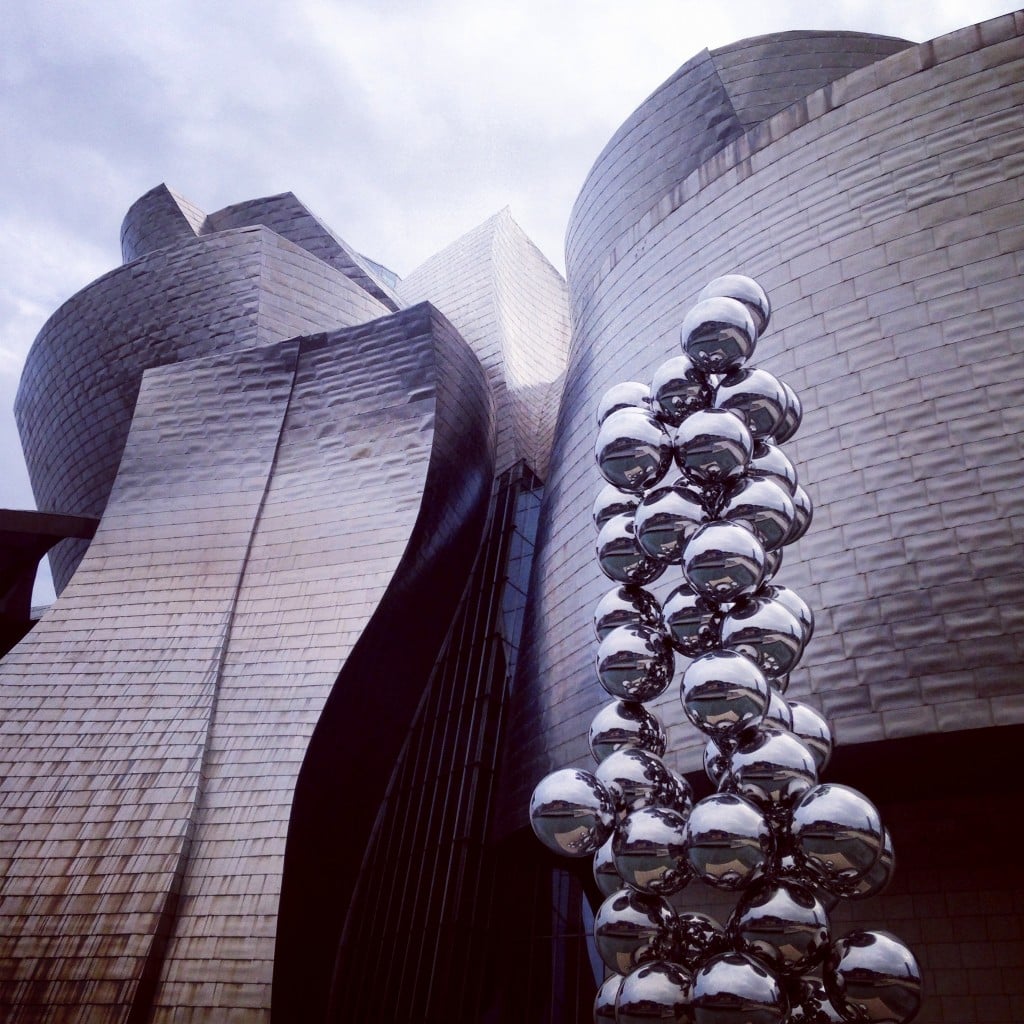 Trip to The Guggenheim Bilbao
Daytimes on the retreat are free for yogis to spend at their leisure, so we decided to head into Bilbao for the day. First stop was the quaint Sunday flower market on the banks of the Nervion River, followed by a visit to the spectacular Guggenheim Museum. Designed by American-Canadian architect Frank Gehry, opened in 1997 by King Juan Carlos I of Spain, the Guggenheim is a truly breathtaking feat of architecture. Culturally innovative and daring in its design, it is one of the most admired works of modern architecture, where academics, critics and the general public all unite in opinion. This is one sight Style Travellers definitely should not miss.
The latest exhibition on show is called 'The Art Of Our Time: Masterpieces From The Guggenheim Collection' which is on display until May 3rd 2015. Carrying some of the most famous masterpieces in modern art, including works from some my favourite artists of all time, Wassily Kandinsky, Yves Klein, Franz Marc and Mark Rothko.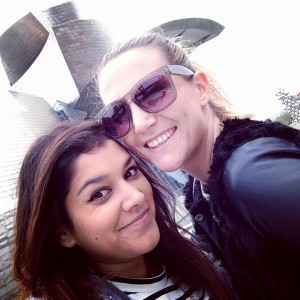 Guggenheim selfie with fellow yogi, Toni Jones
Composition no. 8, Wassily Kandinsky on display at the Guggenheim Bilbao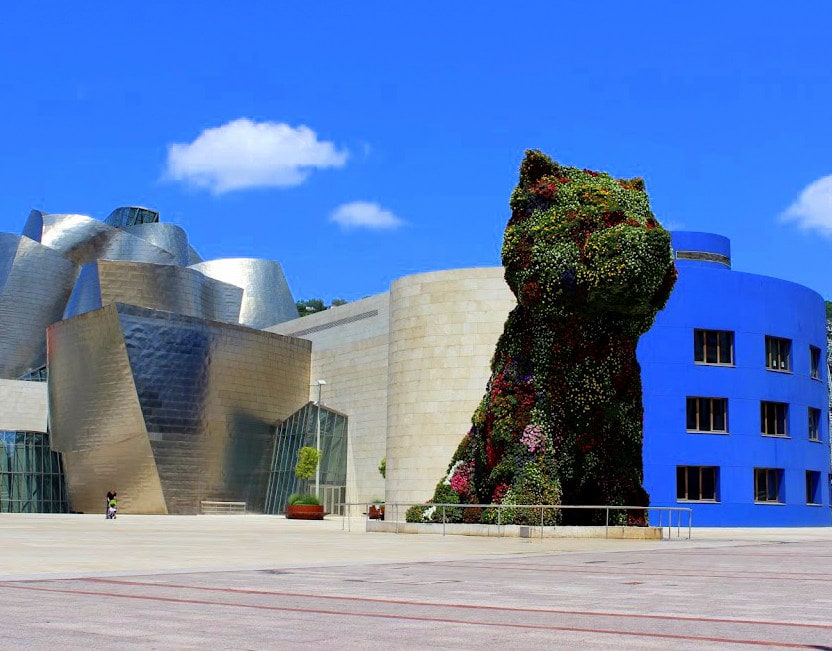 The famous Jeff Koons 'Puppy' outside the entrance to the Guggenheim Bilbao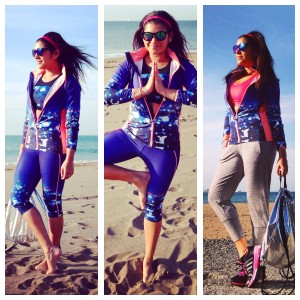 Click here to see my yoga beach shoot with Sweaty Betty…Ommmmm!!!!
Thank you Kat for a most wonderful stay, I came away feeling so zen and peaceful, totally ready to take on the impending party season!