Paris – A day with J Crew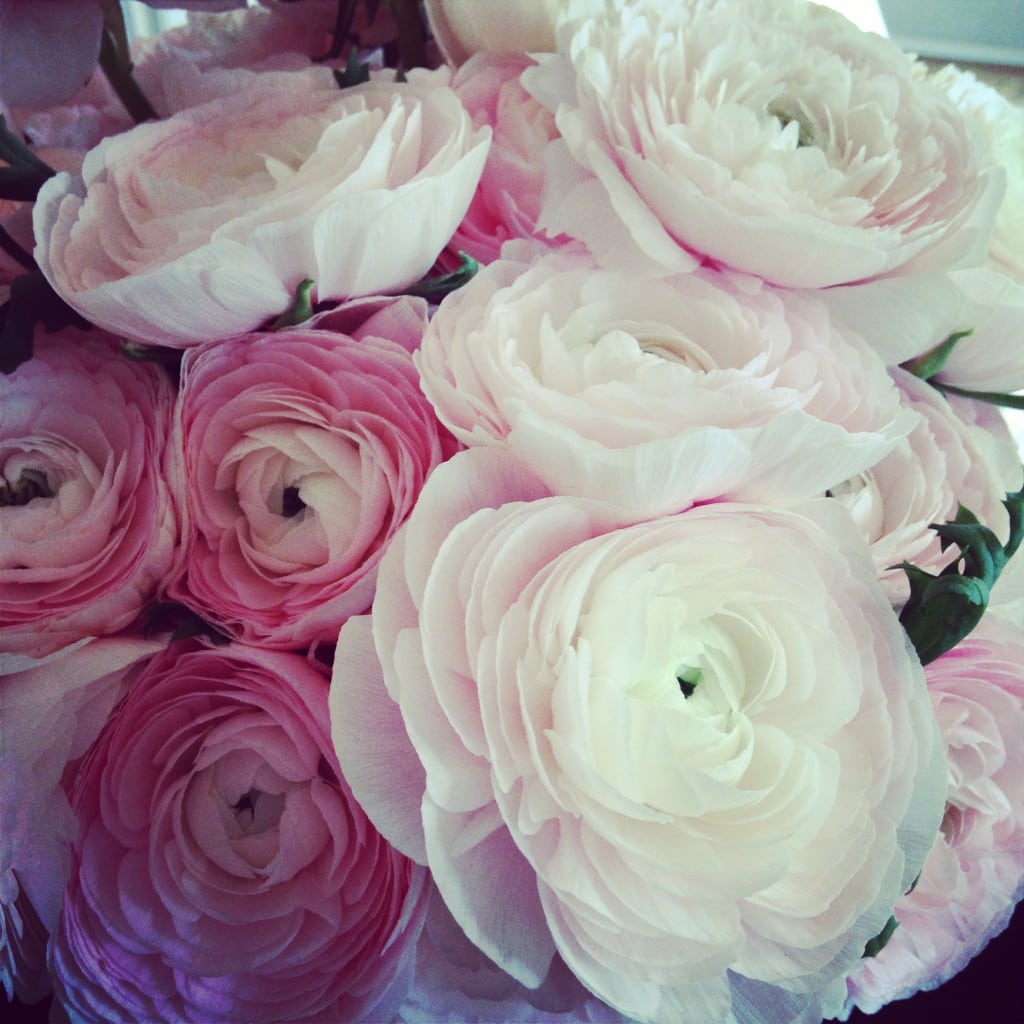 Where? Paris, France.
Exactly? The beautiful J Crew apartment overlooking the Arc de Triomphe on Avenue des Champs-Elysees. Followed by a little shopping trip and a few galleries in Le Marais.
Why? I was invited to spend a wonderful day in Paris with J Crew to view the new Spring Summer 15 fashion collection.
When? November 2014.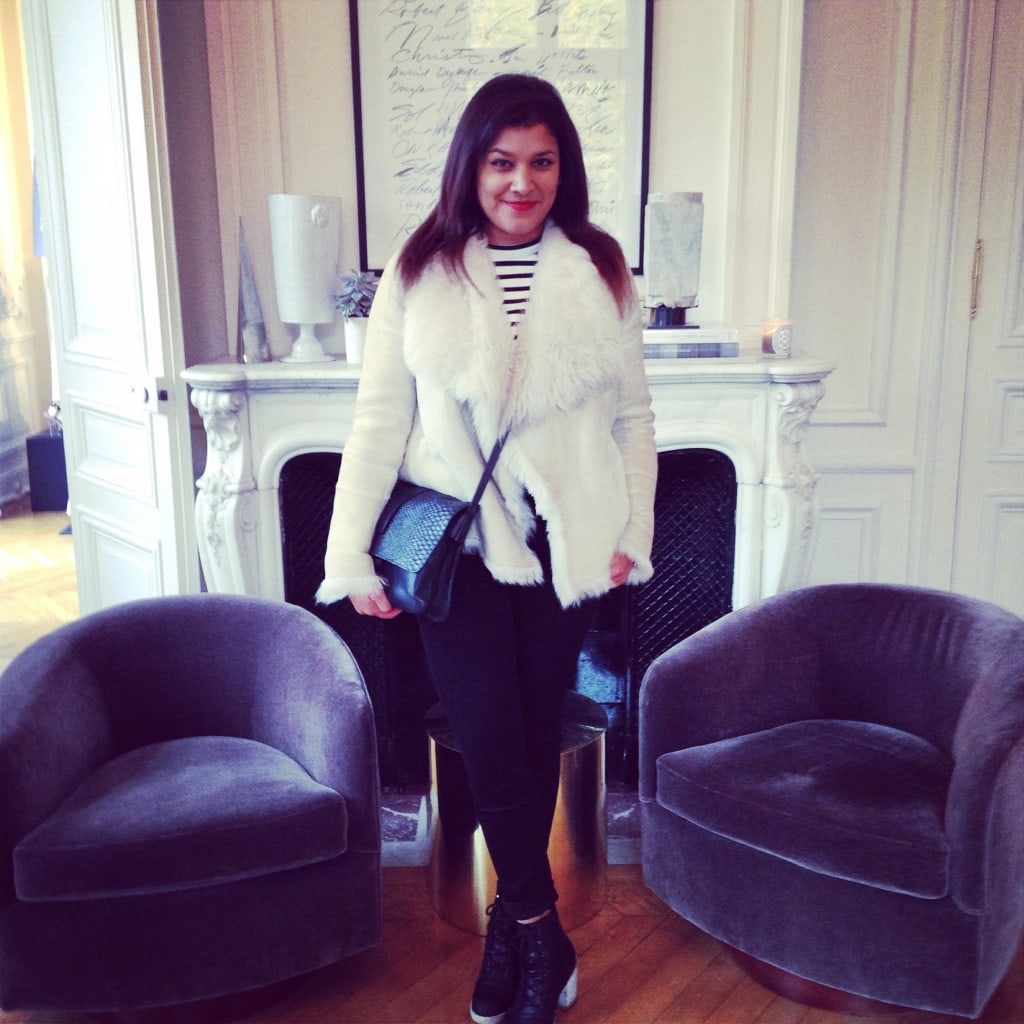 What to wear when you're there – my outfit of the day – breton stripe top, skinny jeans and shearling coat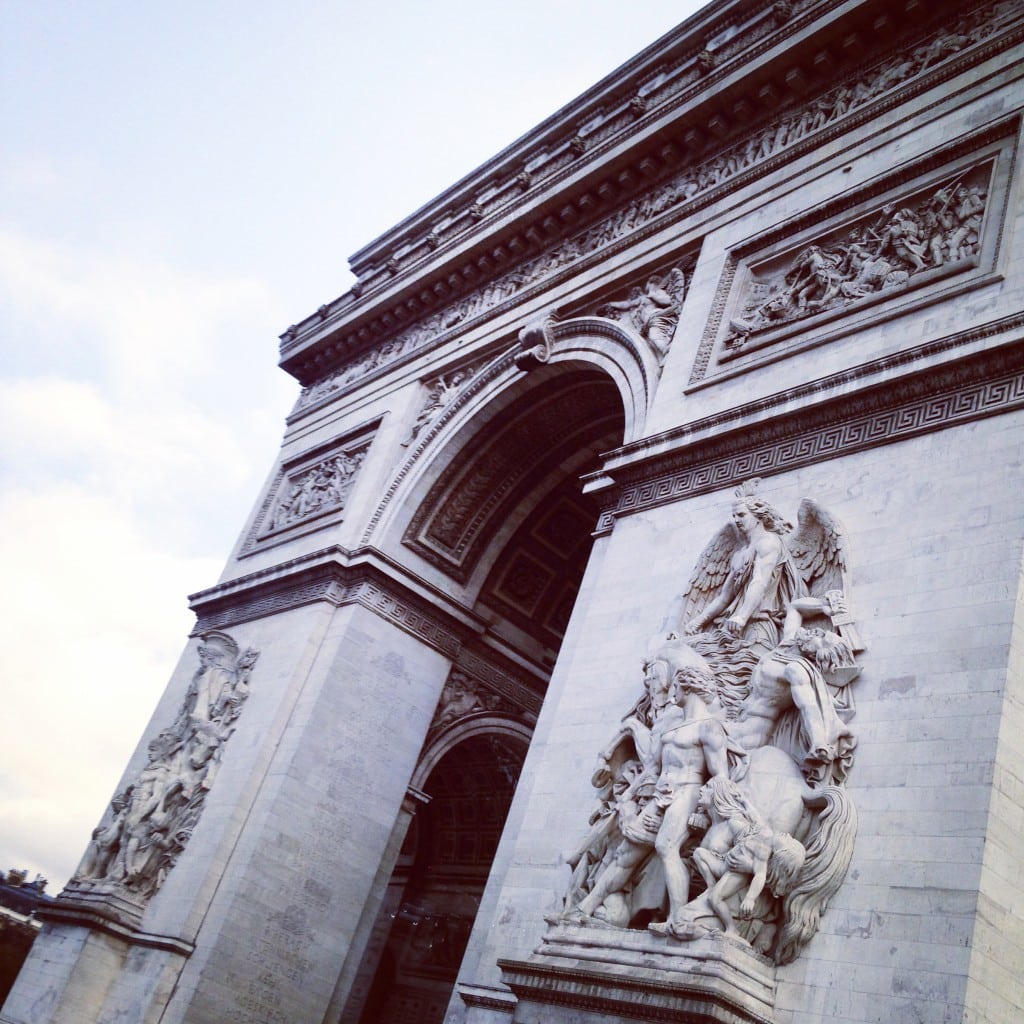 Arc de Triomphe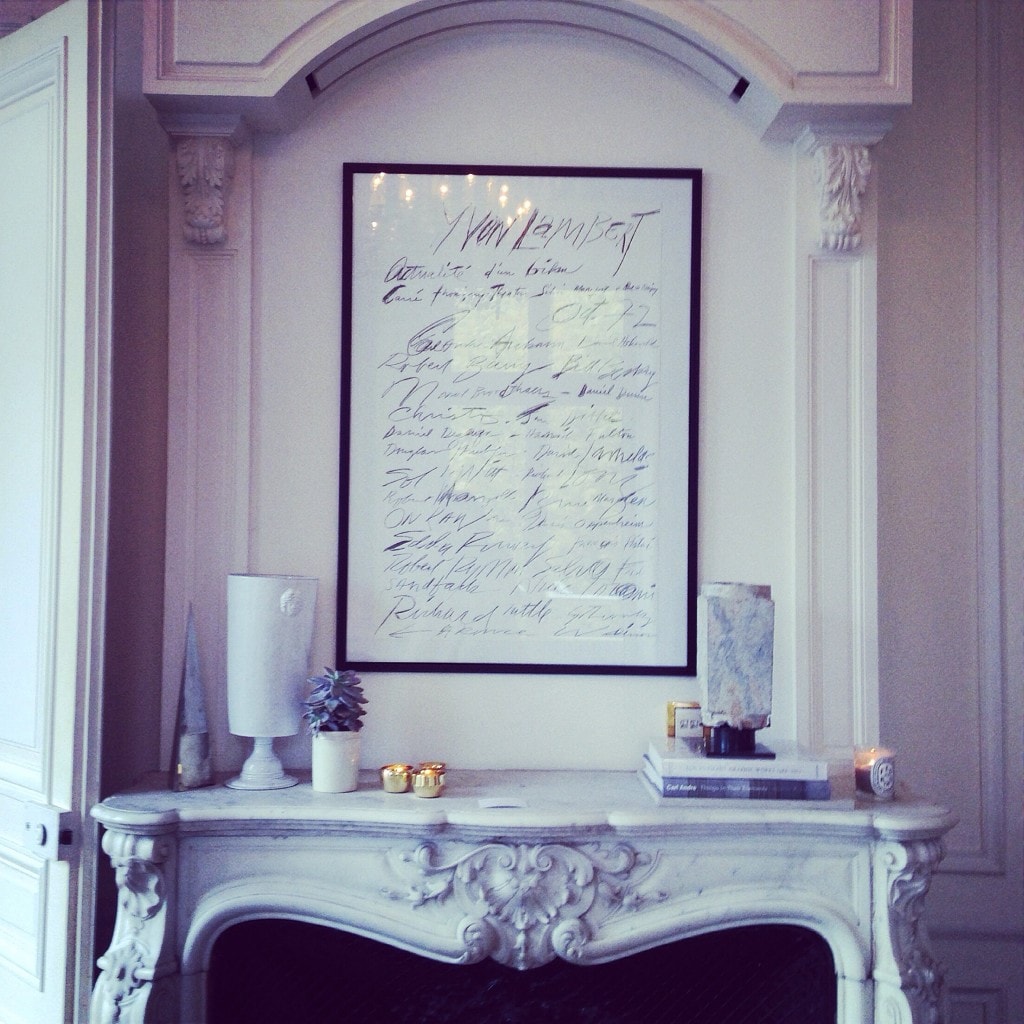 Inside the J Crew apartment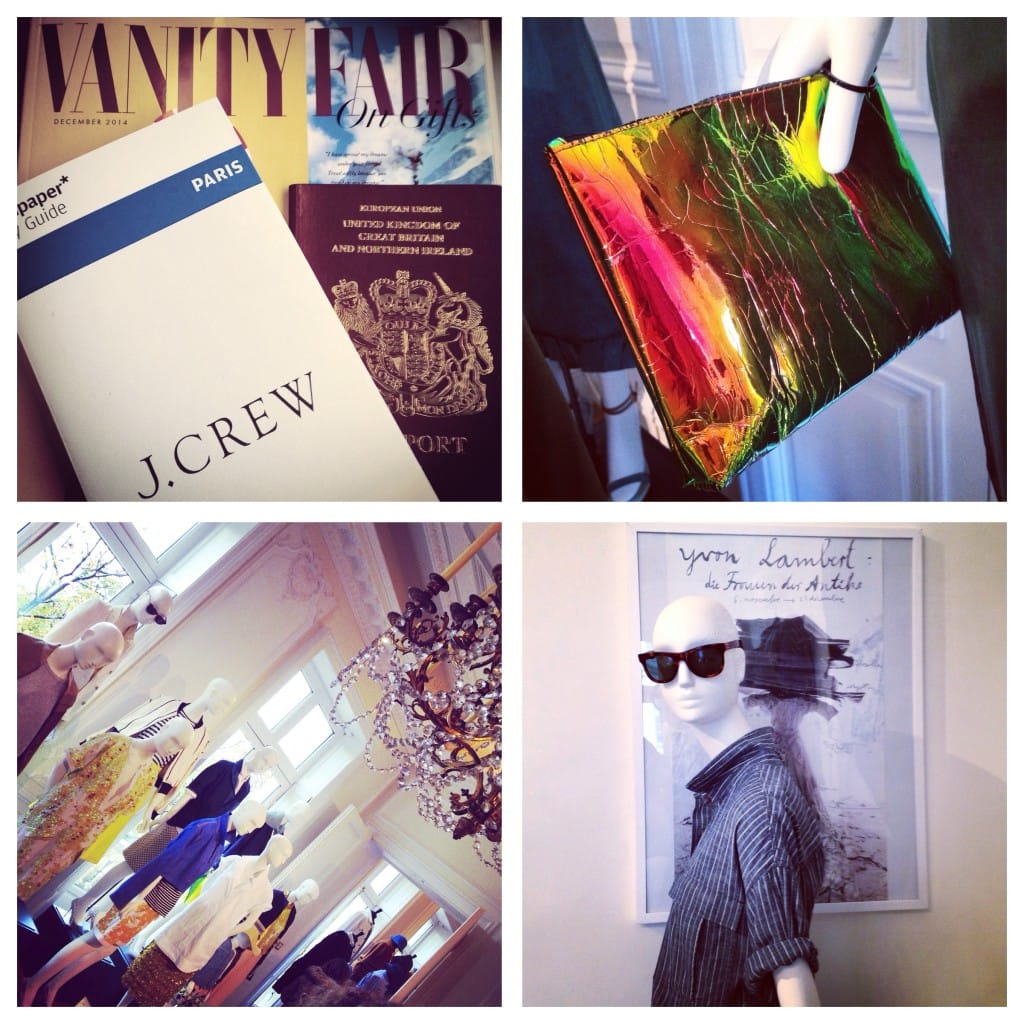 I was invited to Paris for the day for a private preview the new Spring Summer 15 J Crew range (due to hit stores in Feb 2015) at the stunning Maison J Crew pop-up apartment.  The range was exhibited on mannequins throughout the decadent space, flooded with light from the floor to ceiling windows, overlooking a spectacular view of the Arc de Triomphe. The new season collection is the epitome of Parisian chic, think wardrobe staples with a J Crew style injection. Perfect pencil skirts and utility shift dresses were adorned with jewels and embellishment. Wardrobe classics like a crisp white shirt were styled casually with sleeves rolled up. Breton stripe T-shirts given the cropped treatment and worn with piped-edge tracksuit tops. It was the perfect blend of wearable, wardrobe essentials given an edgy, luxe-sportswear twist.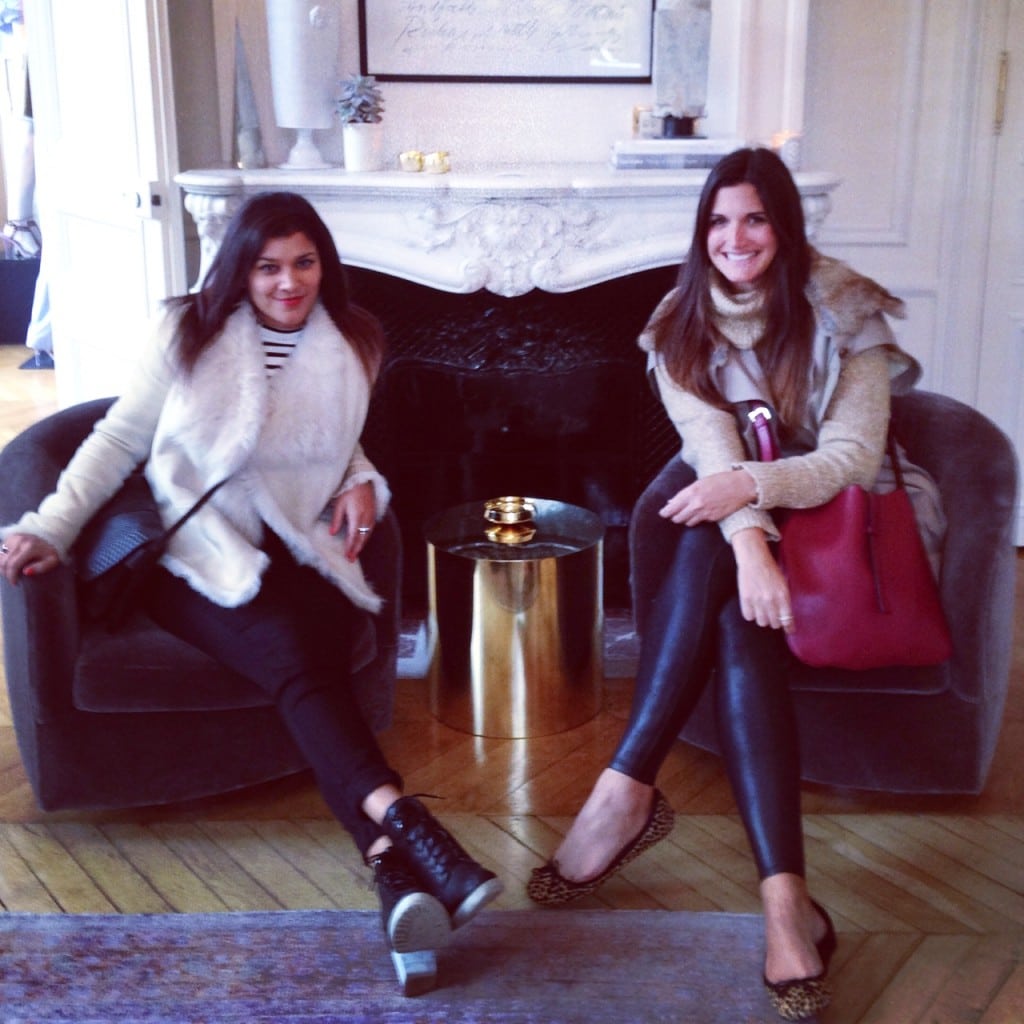 Emily from Fashion Foie Gras and I take a a little rest from our hectic day :)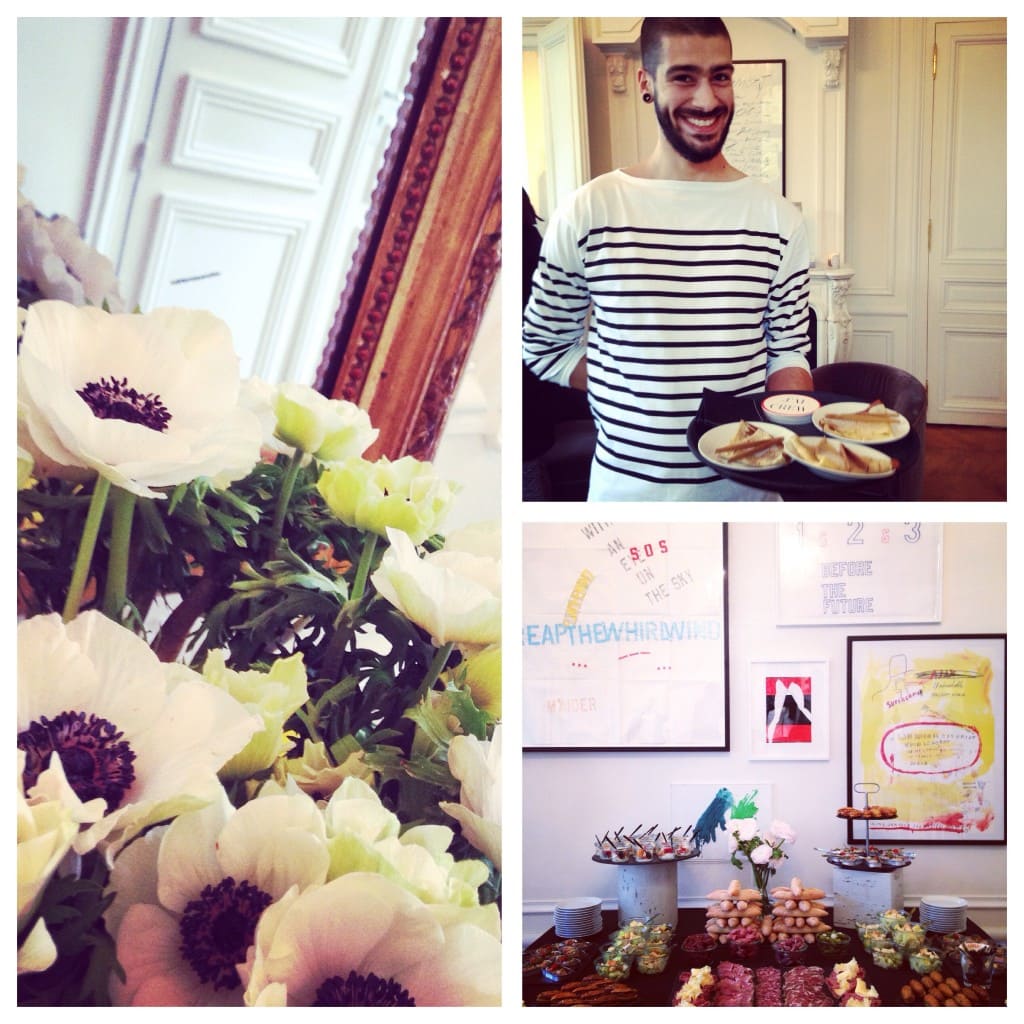 Lunch is served – We were offered a delicious Parisian style lunch at The Maison J Crew consisting of fine charcuterie, cheeses and salads, French onion soup and of course the pieces de resistance, home made crepes with sugar and lemon. Bon appetit!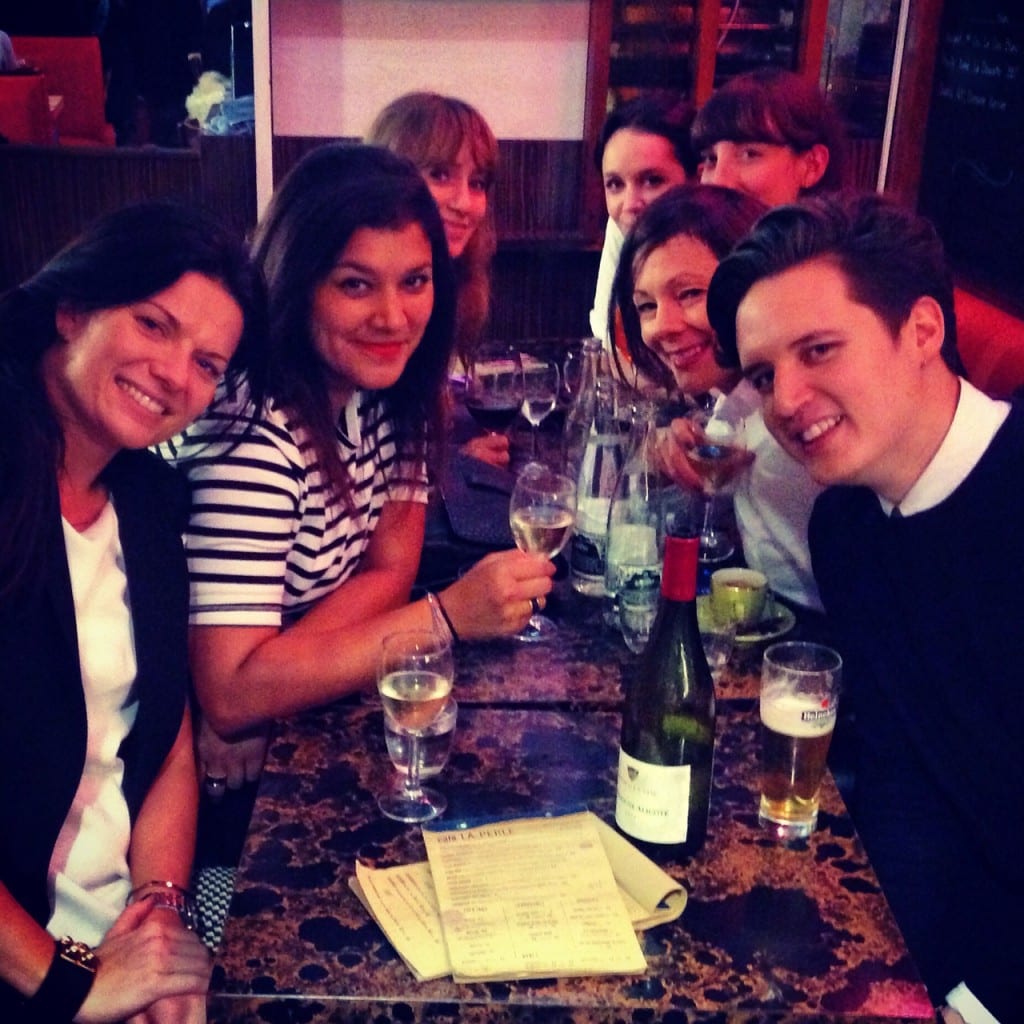 After a fun day of viewing collections, shopping and visiting galleries we decided to stop off at Cafe Le Perle in Le Marais for a little early evening aperitif.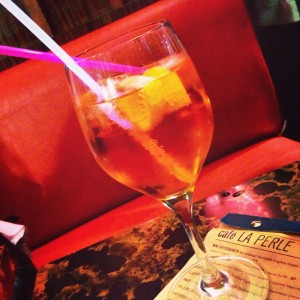 Aperol Spritz anyone?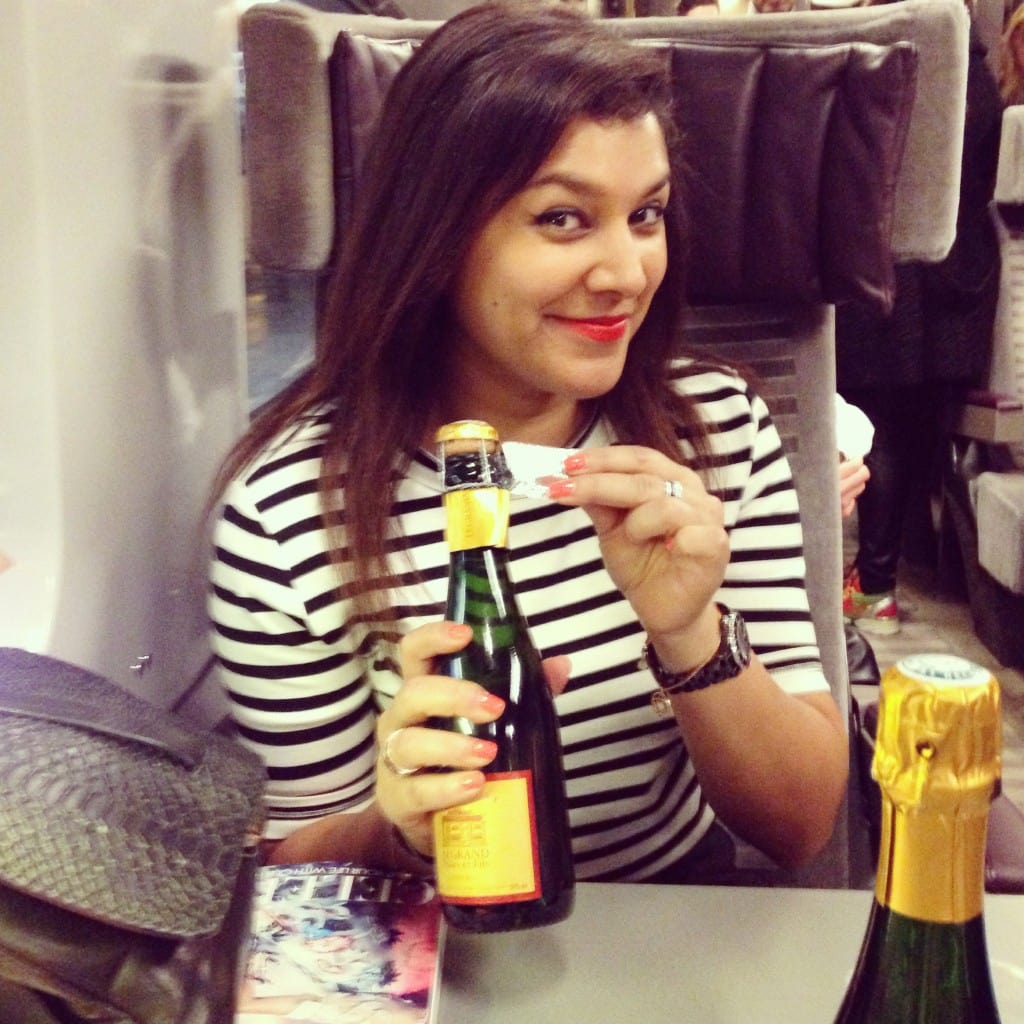 And J Crew gave us a little surprise gift for the journey back! Au Revoir!