The Best Hotel in Tenerife – The Ritz Carlton Abama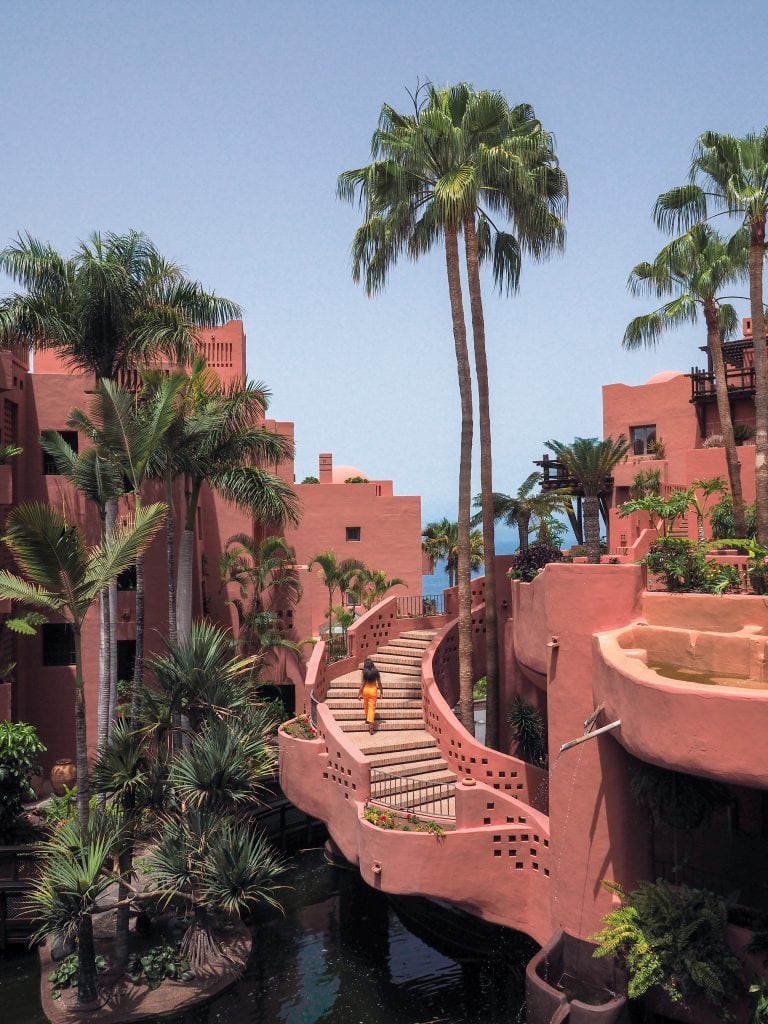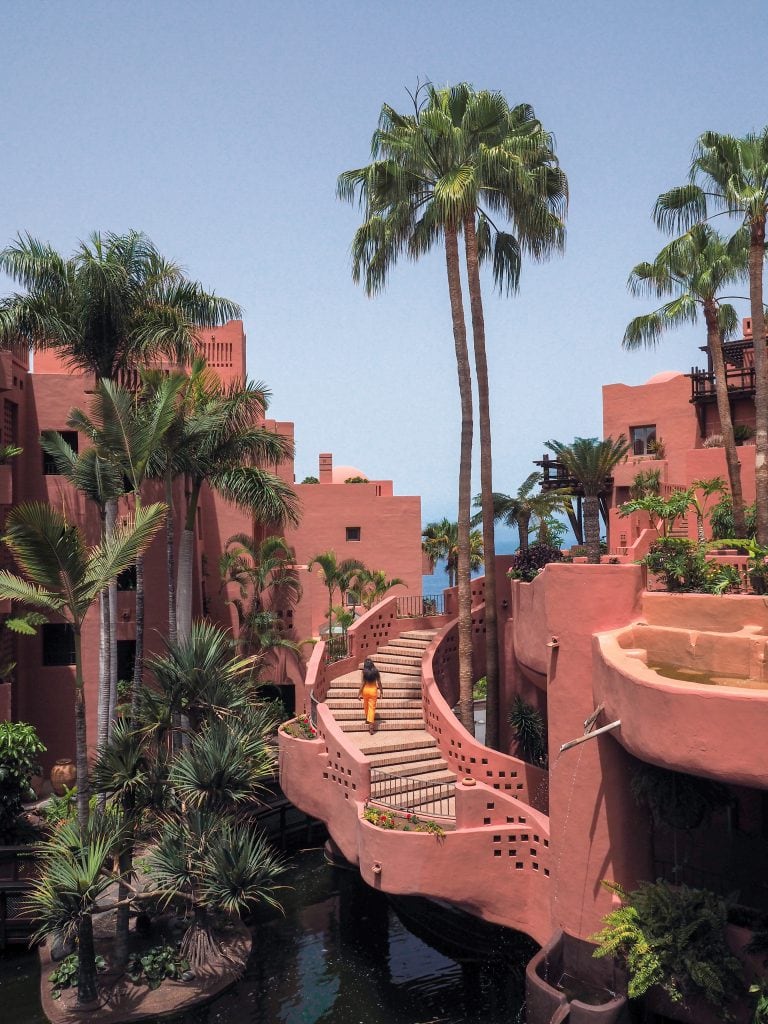 The Best Hotel in Tenerife – The Ritz Carlton Abama
Where? Tenerife, Canary Islands, Spain
Exactly? The Ritz Carlton Abama
Best time to go? Tenerife is a Spanish island off the coast of North Africa, so the weather is fantastic and warm all year around. Temperatures do drop a little at night and also in the high altitudes, so take some light cover ups with you.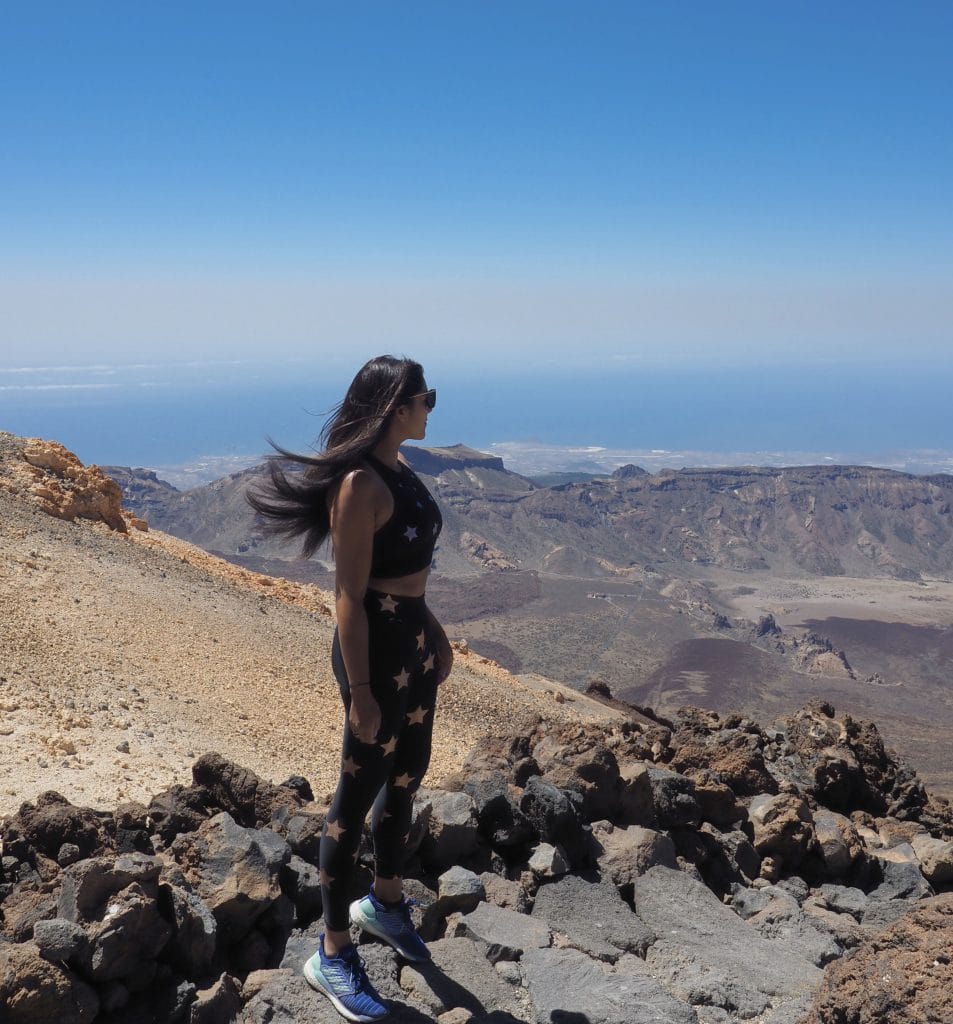 Set high in the hilltops of Tenerife like an ancient, rose coloured, Moorish city, the Ritz Carlton Abama isn't just a luxury hotel, it's a wonderful world into which you can disappear. Inspired by the architecture of a North African citadel this stunning resort is so different to other properties in Tenerife, it really does feel like you're entering a magical kingdom.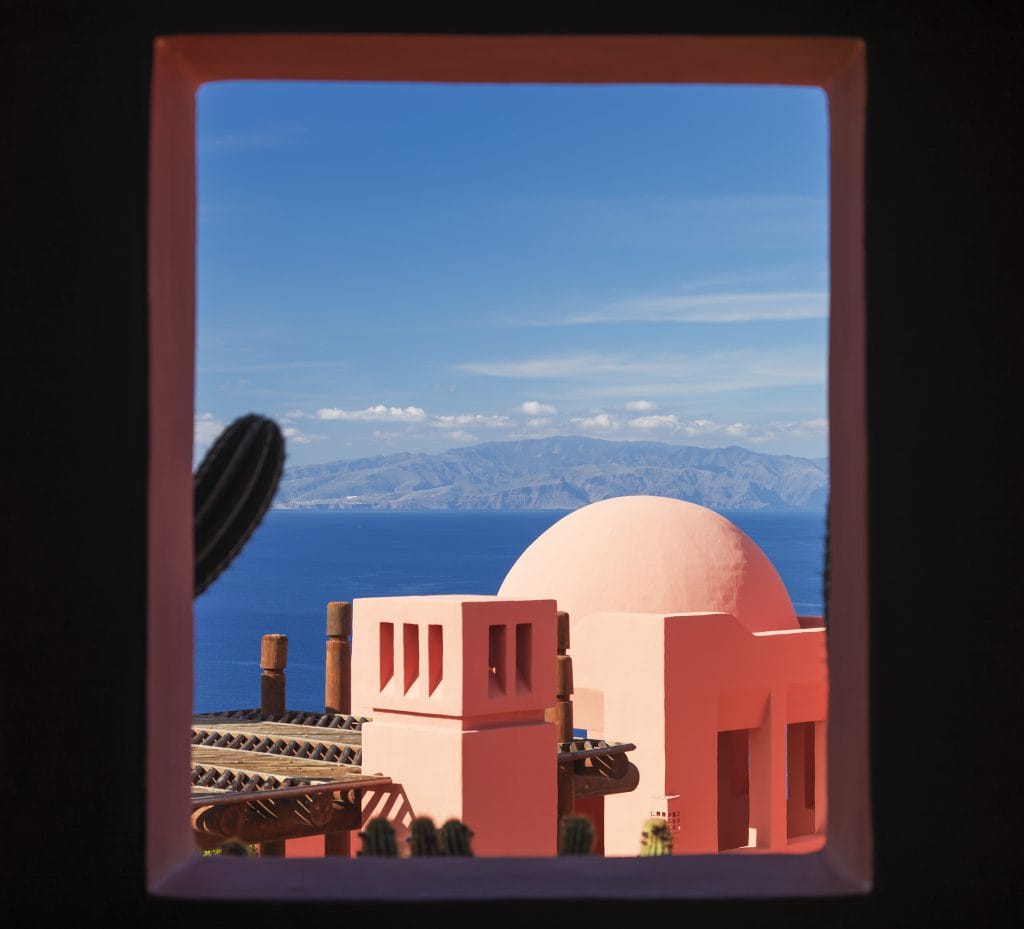 Boasting 7 swimming pools, a world class spa, 12 dining venues including the two Michelin starred MB Restaurant and one Michelin starred Kabuki Restaurant, add to that one of Spain's best golf courses,  seven tennis courts and an incredible gym, there's literally no need to leave the hotel. And we didn't really, save a quick trek up to Mount Teide National Park. More on that later.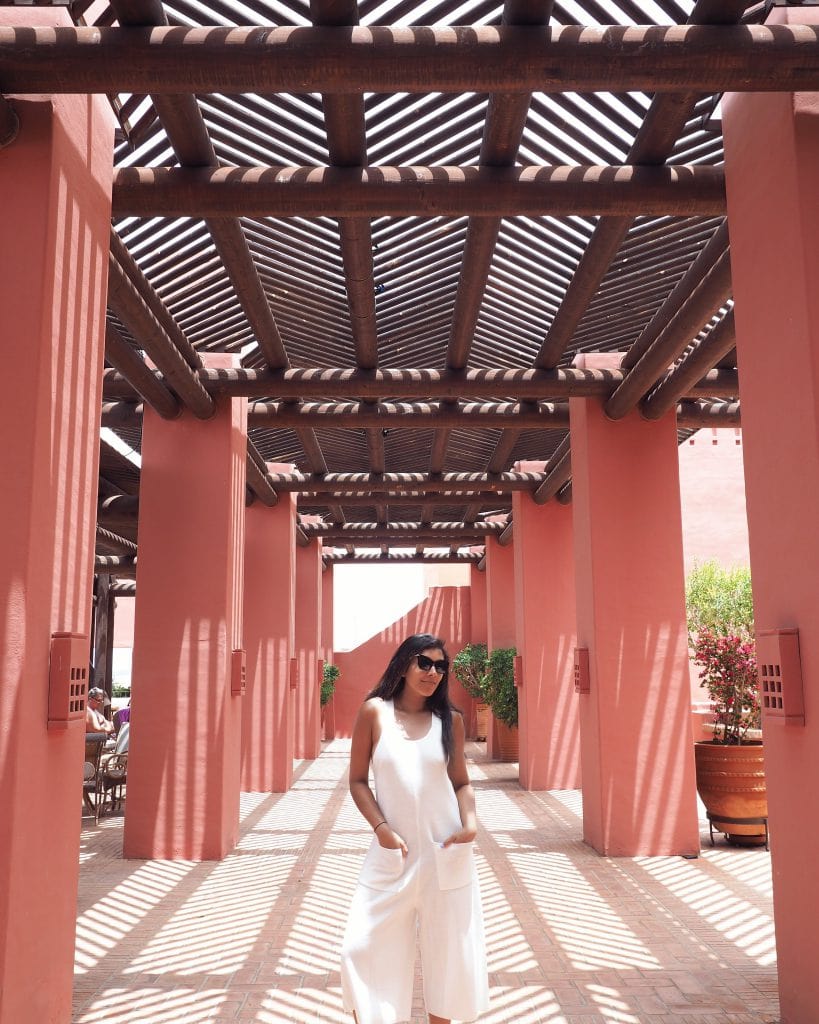 The hotel is a burnt ochre explosion of Moroccan style Architecture. Filled with a mixture of grandiose walkways, sweeping staircases and perfectly placed terraces and pools, through to much more subtle, hidden enclaves, secret sundecks and views through windows to exquisitely framed vistas, this hotel is spectacular. It's an artists' dream.
Above Bonnie wears Micha loungewear jumpsuit on one of the many shaded private terraces.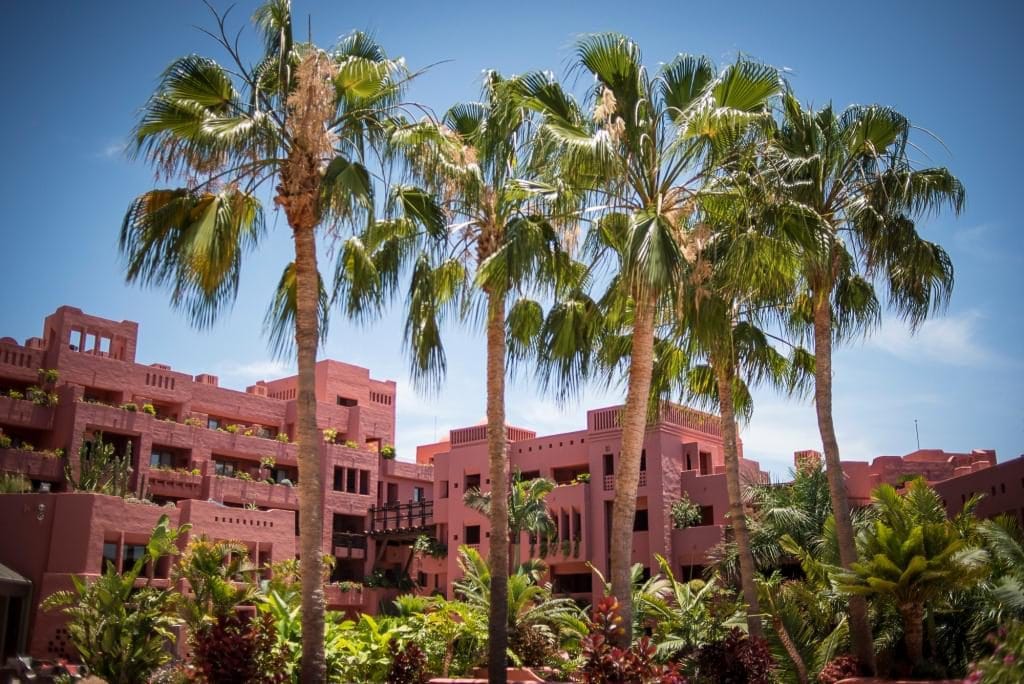 The Rooms and Residences
Rooms vary between spacious suites in the main building, through to suites private villas dotted all around the expansive grounds. Rooms further away from the main hub and nearer to the beach, come with private buggies to whisk you around the extensive resort.
Decor is modern, colonial chic with a neutral colour palette throughout. Huge soft beds, large lounging areas, walk-in wardrobes, in-room dining sections and his and her bathroom areas, make it a chic yet homely living space. The rooms really are beautifully presented with contemporary furnishings and cool artworks. The balconies, especially in the main building have spectacular panoramic views.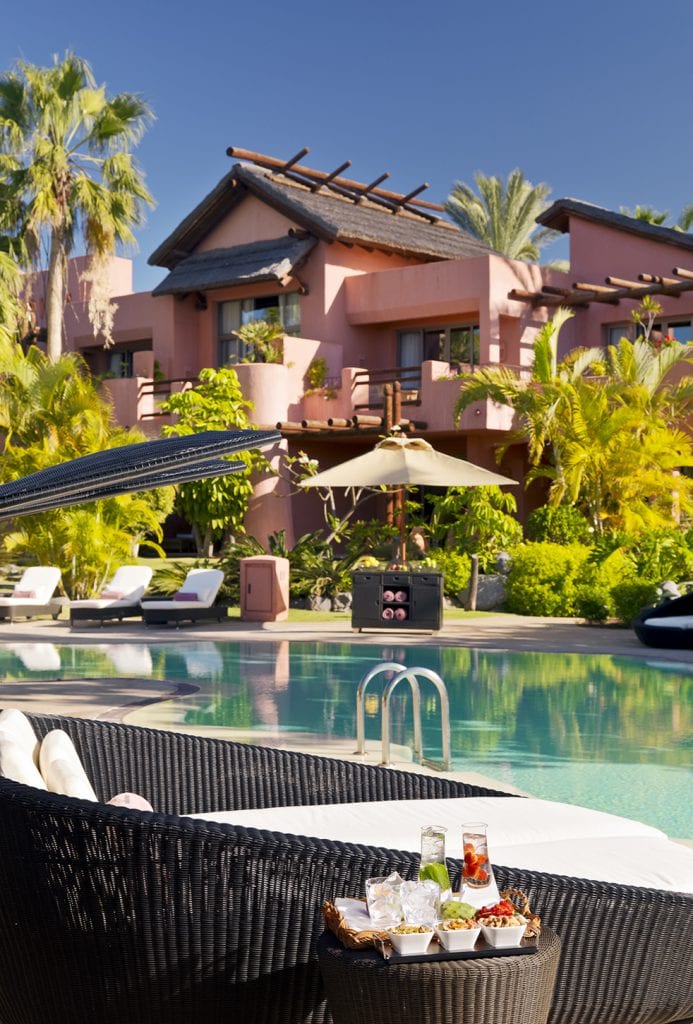 With seven swimming pools dotted around the property, a spa circuit and also the sea, make sure to take your swims!
Bonnie wears pink coin bikini by Bahimi Beachwear.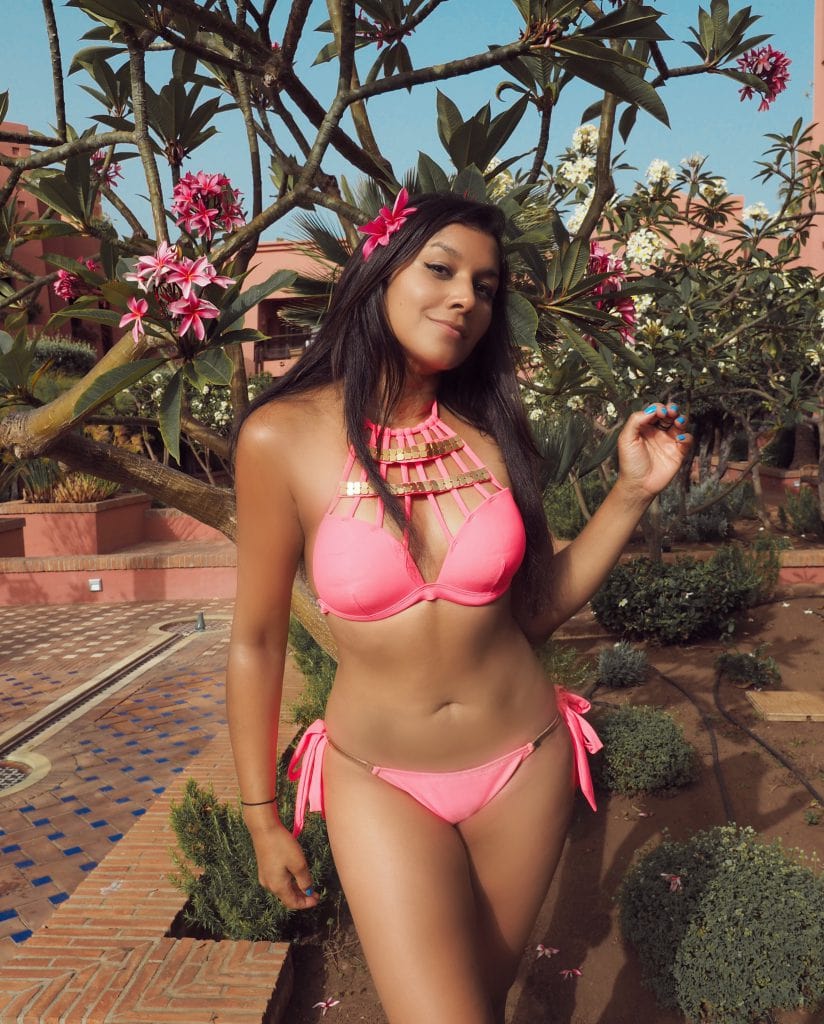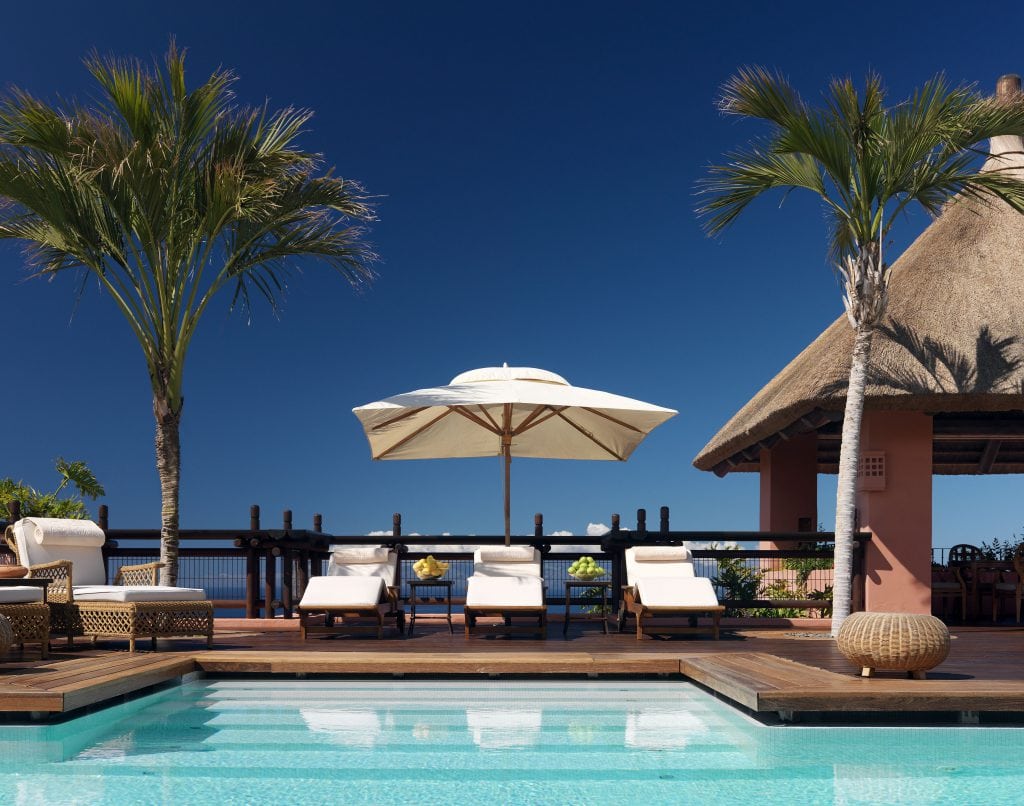 As well as family and larger play pool areas, you can escape to adult only, quiet pools for a little R&R.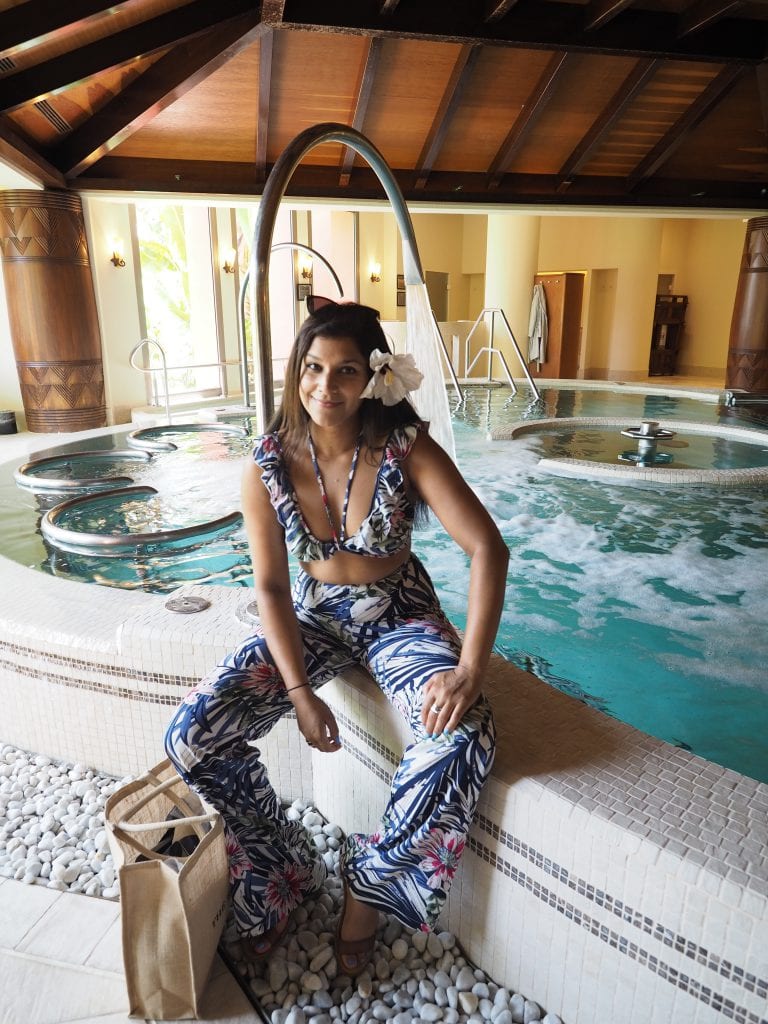 The Spa
The excellent spa fuses traditional techniques with home grown fruit extracts and the local volcanic stones from the island, to create a fabulous and super indulgent range of treatments. I opted for the signature massage followed by languid journey through the water circuit and steam rooms, it was heavenly!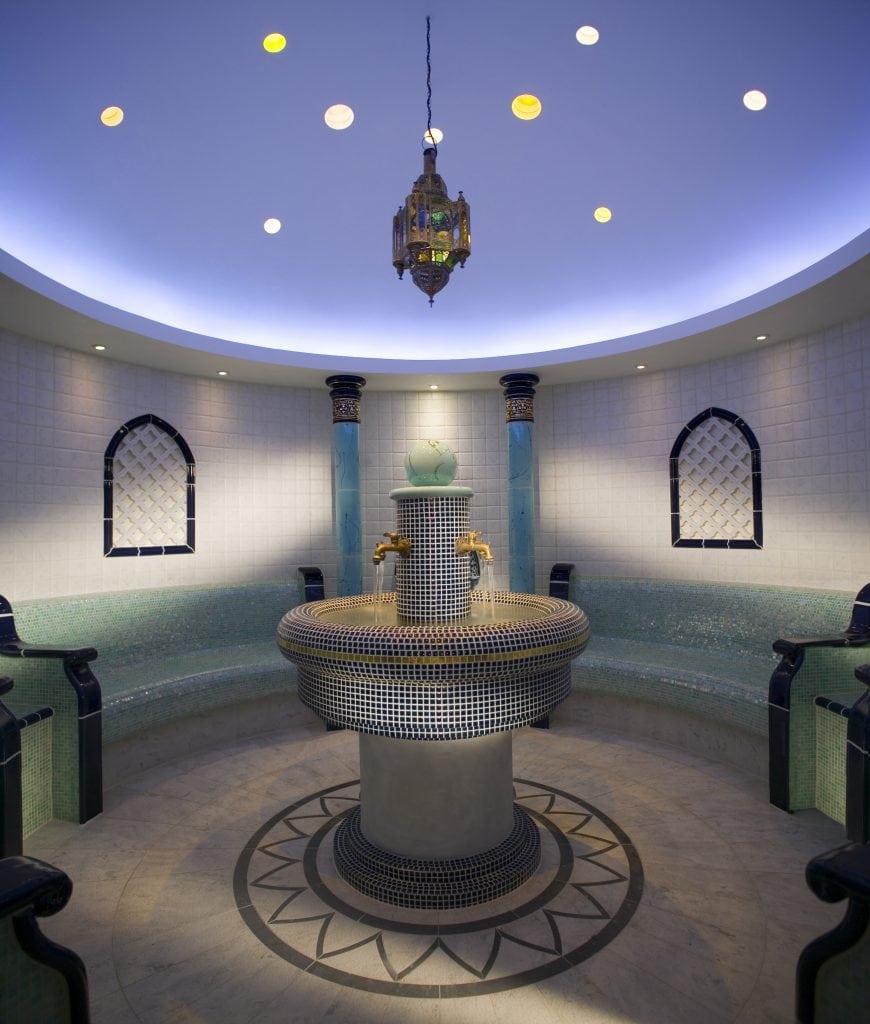 The hammam and steam room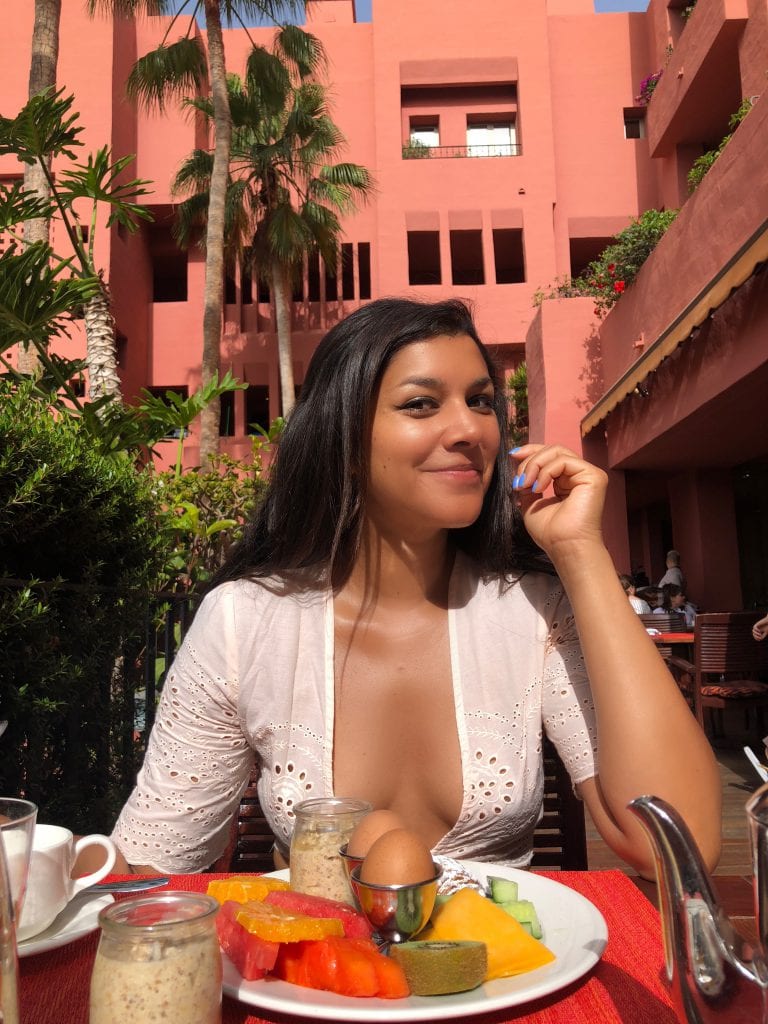 Food and Drink
With 12 dining options at the hotel there is no excuse to go hungry. We had a night at the Michelin starred Kabuki Japanese Restaurant which was incredible and the second night we tried the contemporary Basque flavours at Txoko Restaurant.
 Above Bonnie tucks in to the breakfast buffet!!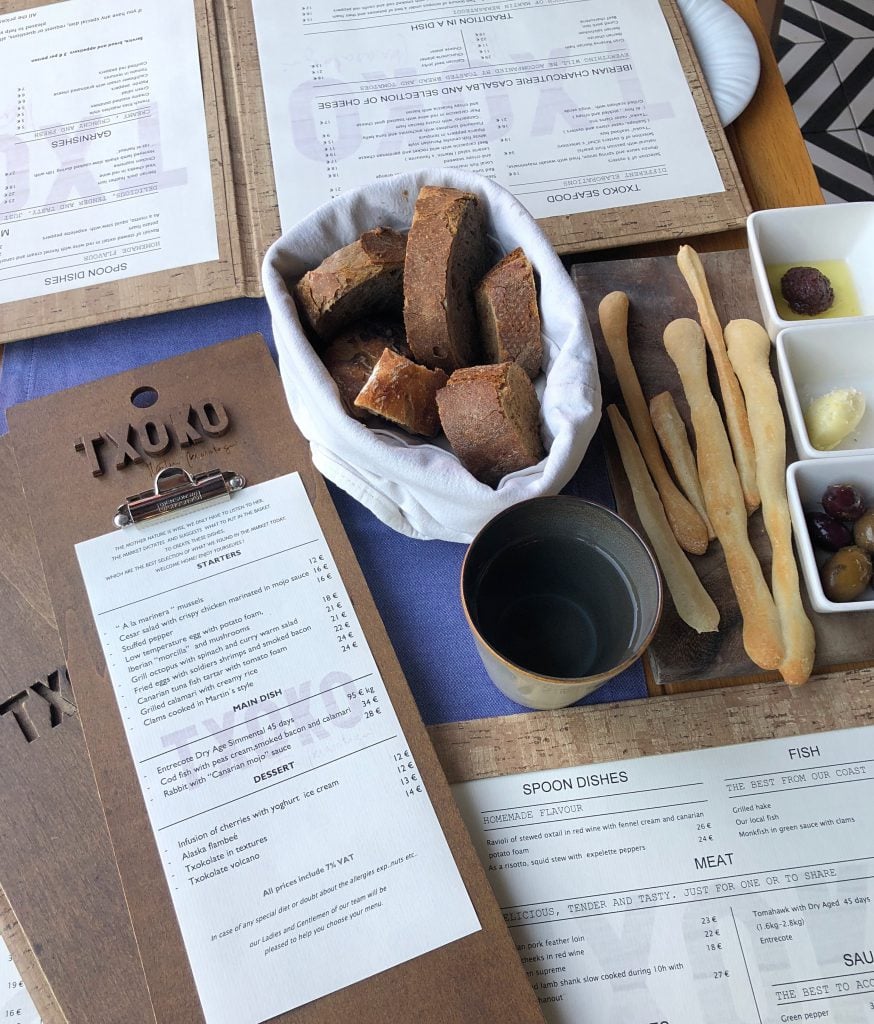 Txoko Restaurant
Txoko restaurant is the brand new hotel restaurant brought to you by Michelin stared chef Martin Berasategui's, who also owns restaurant M.B the 2 Michelin starred venue already on the property. Txoko serves Traditional Spanish fayre with modern undertones in a less formal setting. It's friendly, fun and a relaxed environment. The oysters (pictured below) were delicious!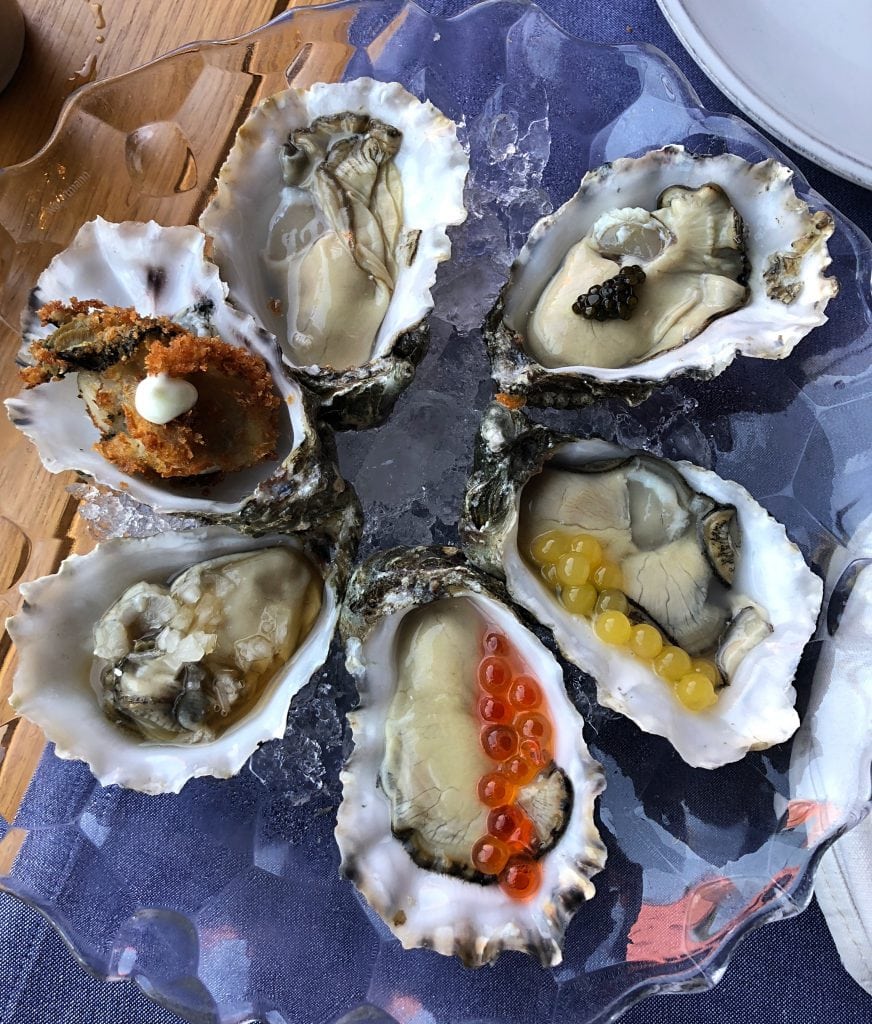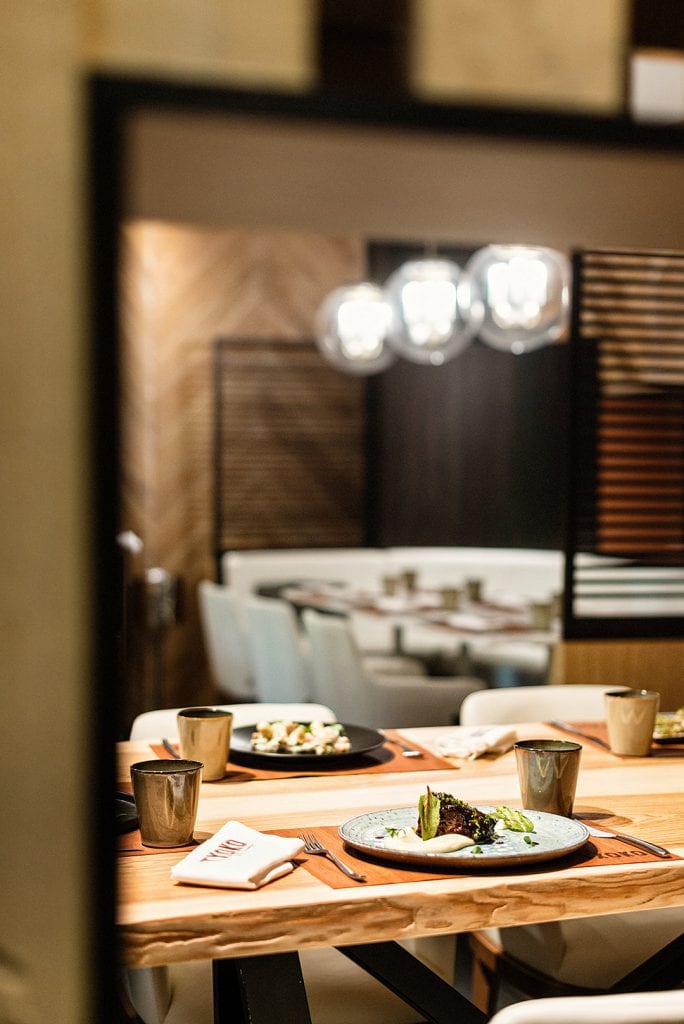 Kabuki Abama
We also popped into the one Michelin starred Japanese restaurant, Kabuki Abama on our last night as a treat. We tried the tasting menu which included this exceptional set of sushi (pictured below), we sat at the chef's table and watched the sushi being cut and rolled right in front of us, it was one of the most fun sushi experiences I've had!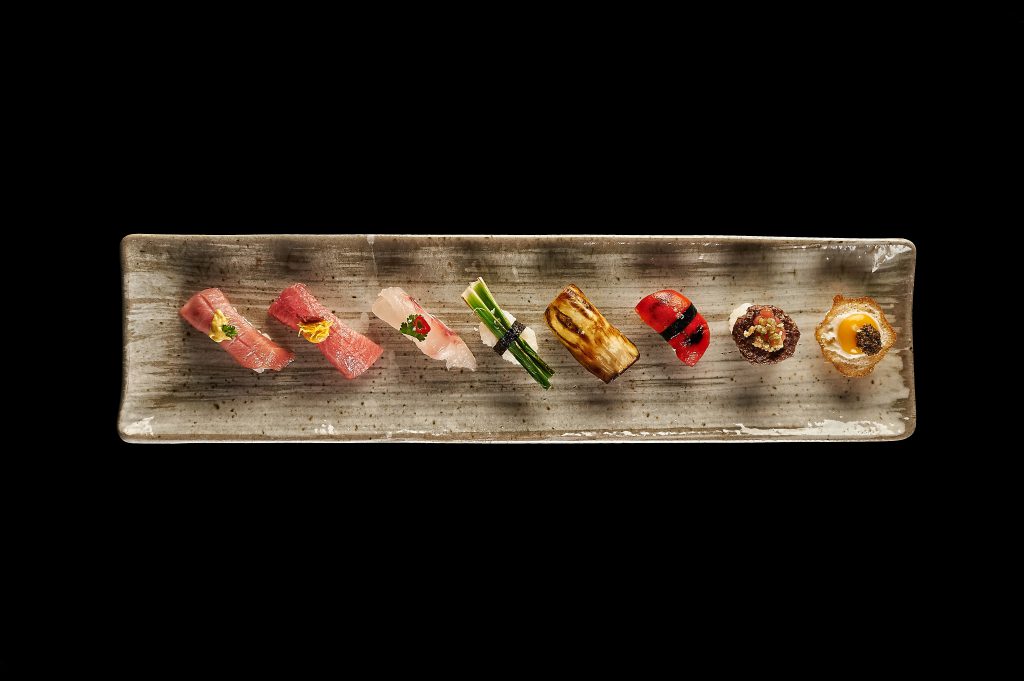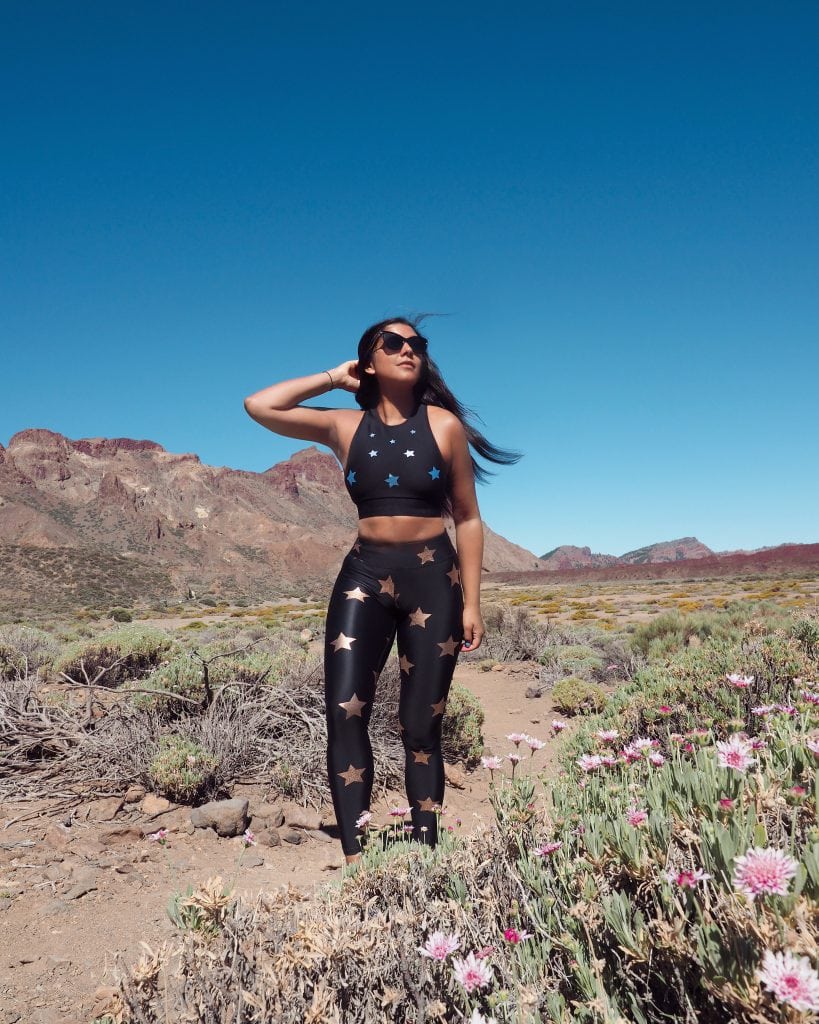 Visit to Mount Teide
During your trip, although it's very easy to just stay at the hotel the whole time, I would highly recommend a visit to Mount Teide. We spent a delightful morning, hiking through the national park and scaling the heights of the mountain with our guide, who told us all about the history of the area. You can also reach the highest point by cable car, not too much walking involved.
Described by UNESCO and NASA as the world's third highest volcanic structure, Mount Teide is an active volcano, which had its most recent eruption in 1909. Don't worry though, due to modern technology and an observatory within the national park, you'll get plenty of notice if you need to evacuate!!
And needless to say the views from up there are breathtaking!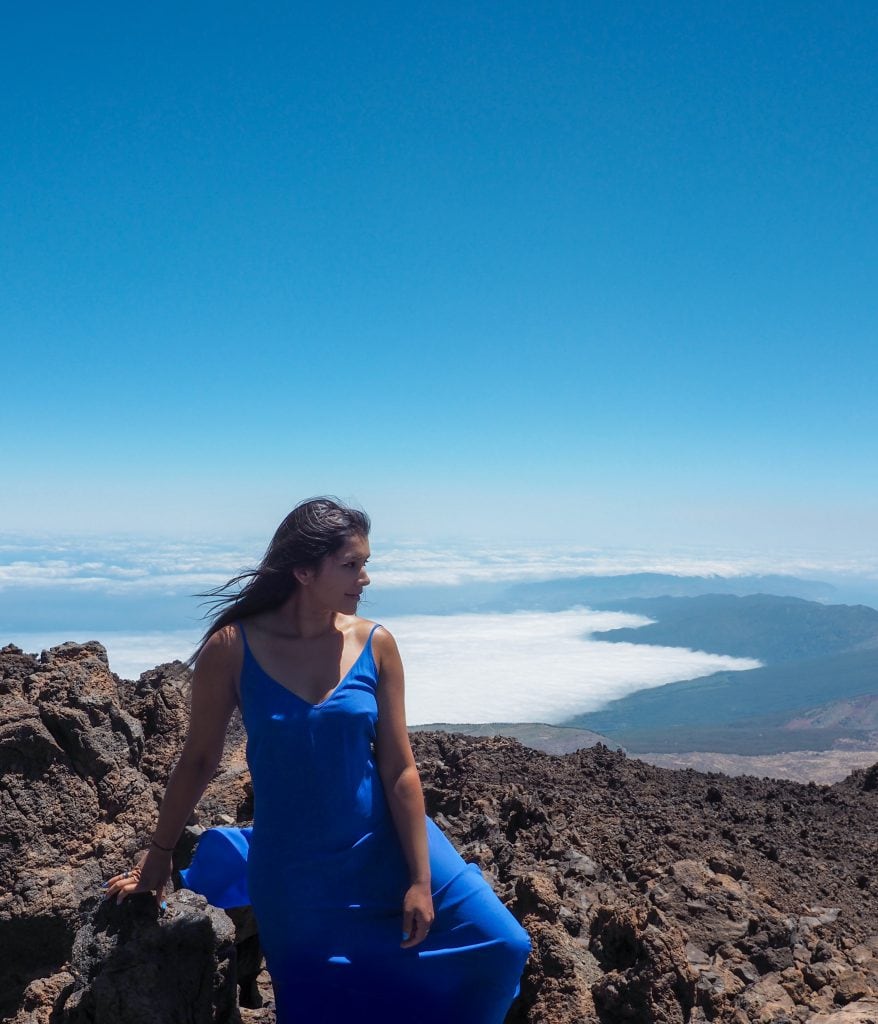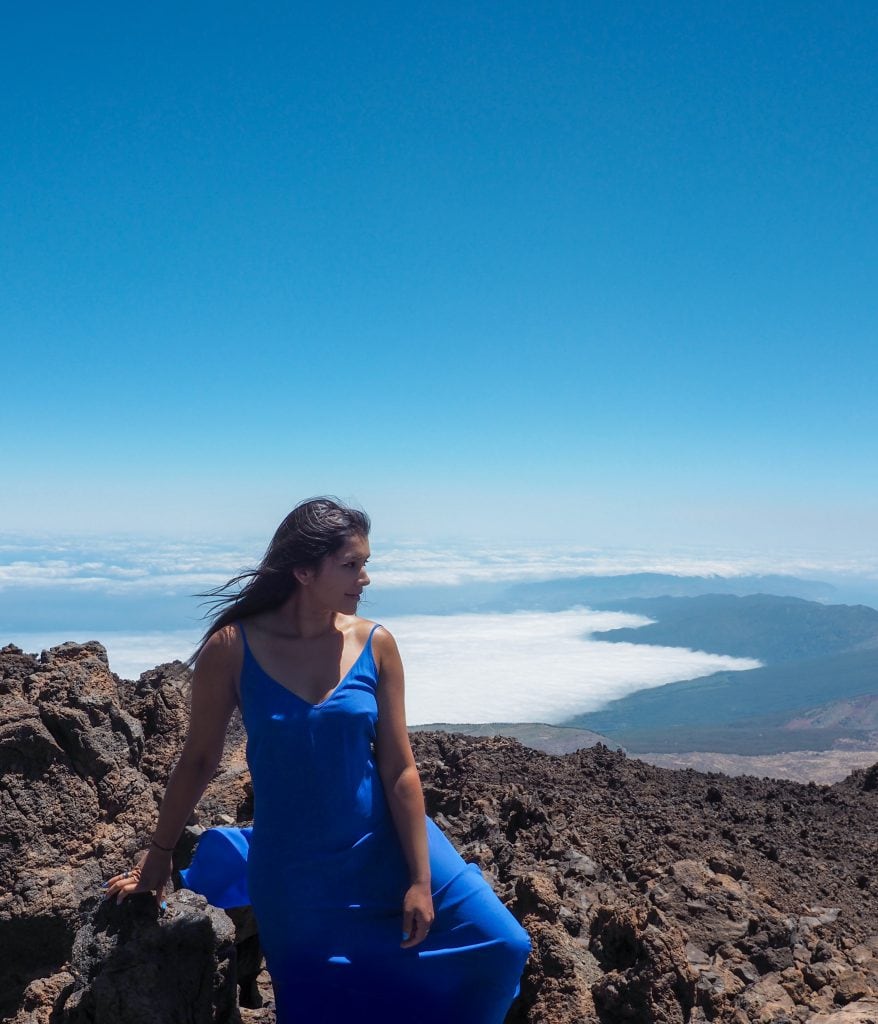 That's all from The Ritz Carlton Abama, thank you so much for having me, I had such a wonderful stay. For more information and booking enquiries head to www.sovereign.com
For more of Bonnie's Spanish adventures click here.
Next stop London! Bon Voyage xx