Making Festival Flower Crowns with Bloom & Wild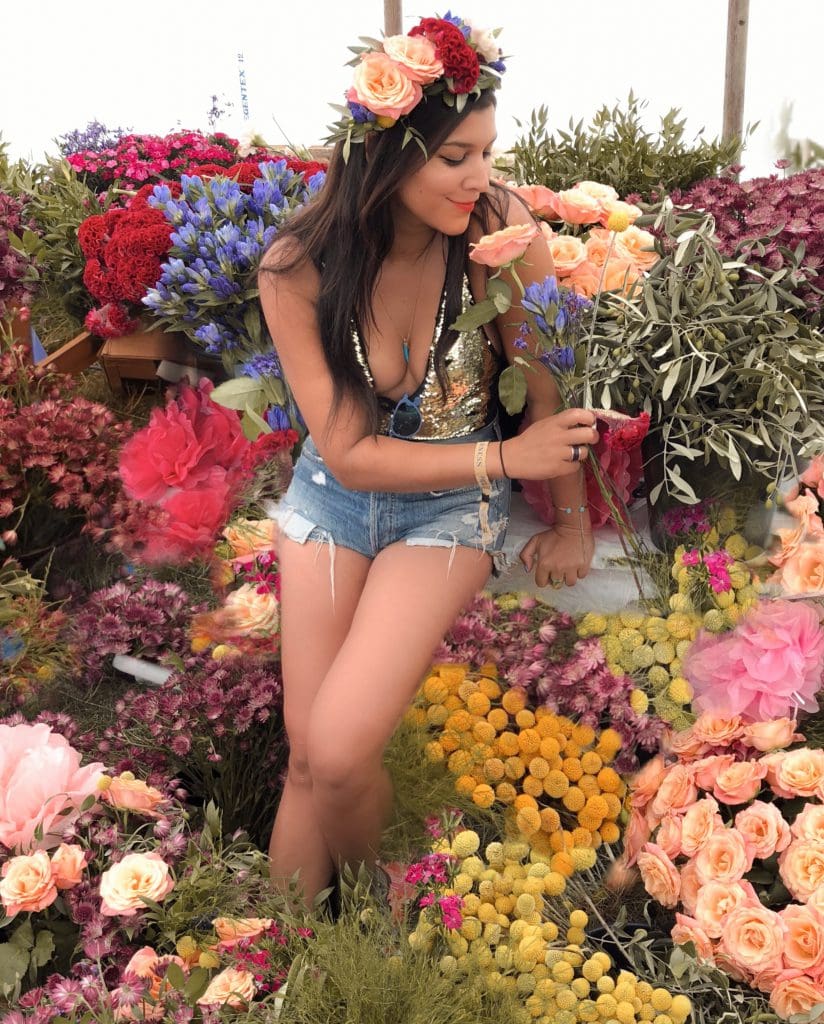 Making Festival Flower Crowns with Bloom & Wild
Where? Wilderness Festival, Oxfordshire, UK
Exactly? The Art Studio tent at Wilderness HQ making this seasons key festival item, the flower crown with London florists, Bloom & Wild
When? August 2018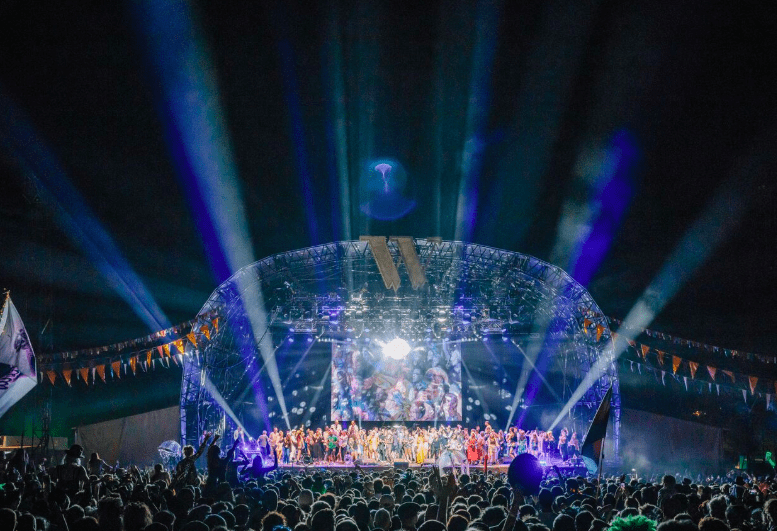 Every festival season a new fashion trend takes the circuit by storm. From onesies to wellies, bindis, braids and glitter partings to sequin catsuits. The key accessory at this years festivals is THE FLOWER CROWN. And who better to help you make your very own crowning glory than London-based, trendy, celebrity florists, Bloom & Wild.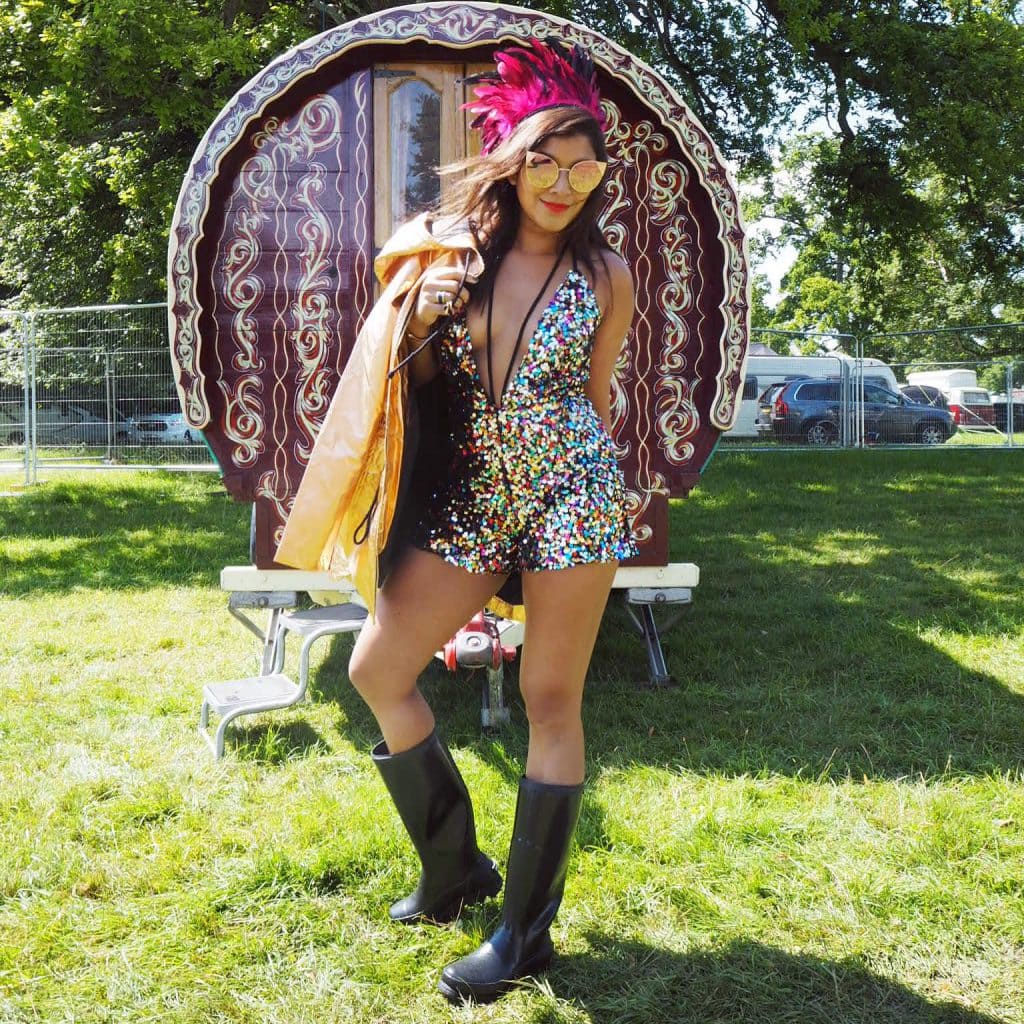 This week I was very lucky to be invited to Wilderness Festival, (quite possibly the poshest UK music and arts festival on the scene) by the lovely ladies at Bloom & Wild and the V&A museum.
The V&A are celebrating their latest 'Fashioned from Nature' exhibition, as well as the much loved Mexican artist, Freida Kahlo's exhibition, (a women famous for her flower crowns). So you might say that they are experts in the art of flower crown making.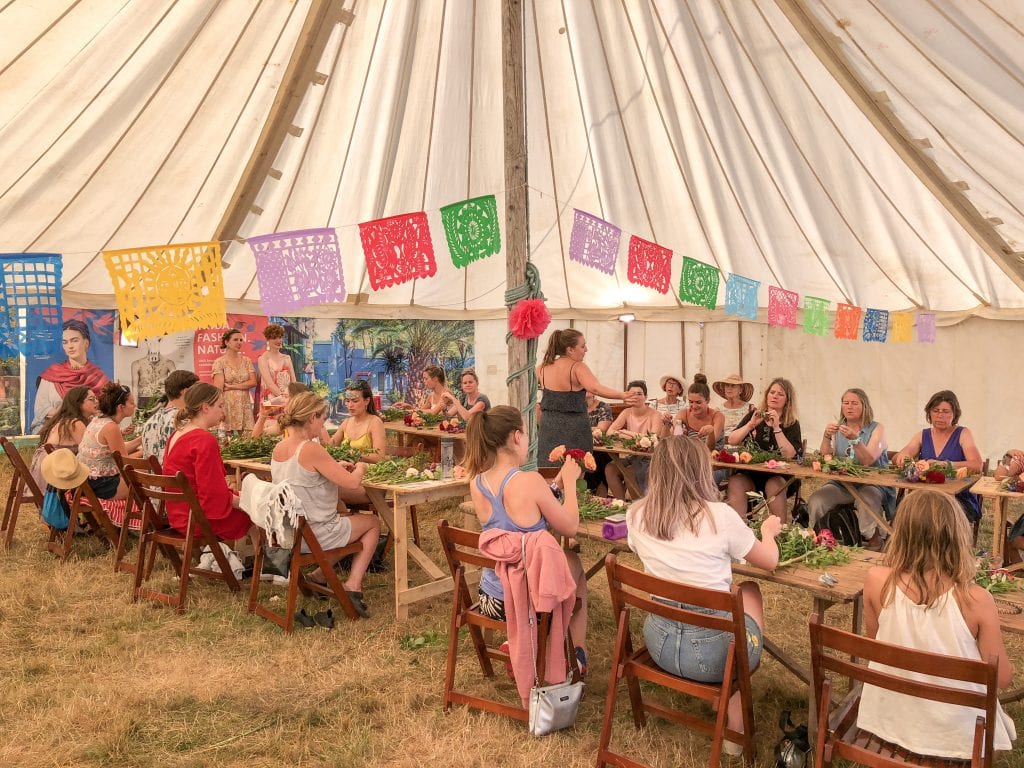 In a series of complimentary floristry workshops, Bloom & Wild and the V&A invited festival goers (and yours truly) to come and create THE must have festival accessory of the season, The Flower Crown. Revellers could sign up on the day, and we were provided with all the materials, the blank canvas spiral headband, stretchy tape, florists scissors and an incredible selection of flowers to help hone our skills.
Above: the expert florists show us how it's done. Below: I get special one-to-one tuition from the queen of blooms, Harriet Parry.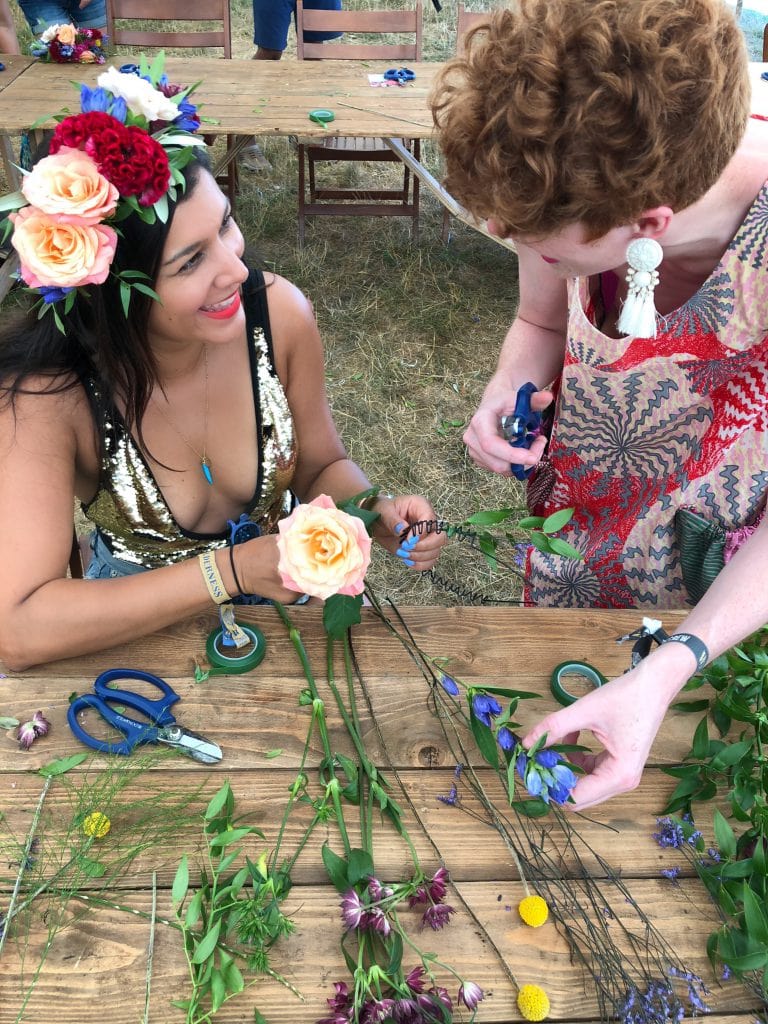 Below: the finished article!! What do you think? Please let me know in the comment below.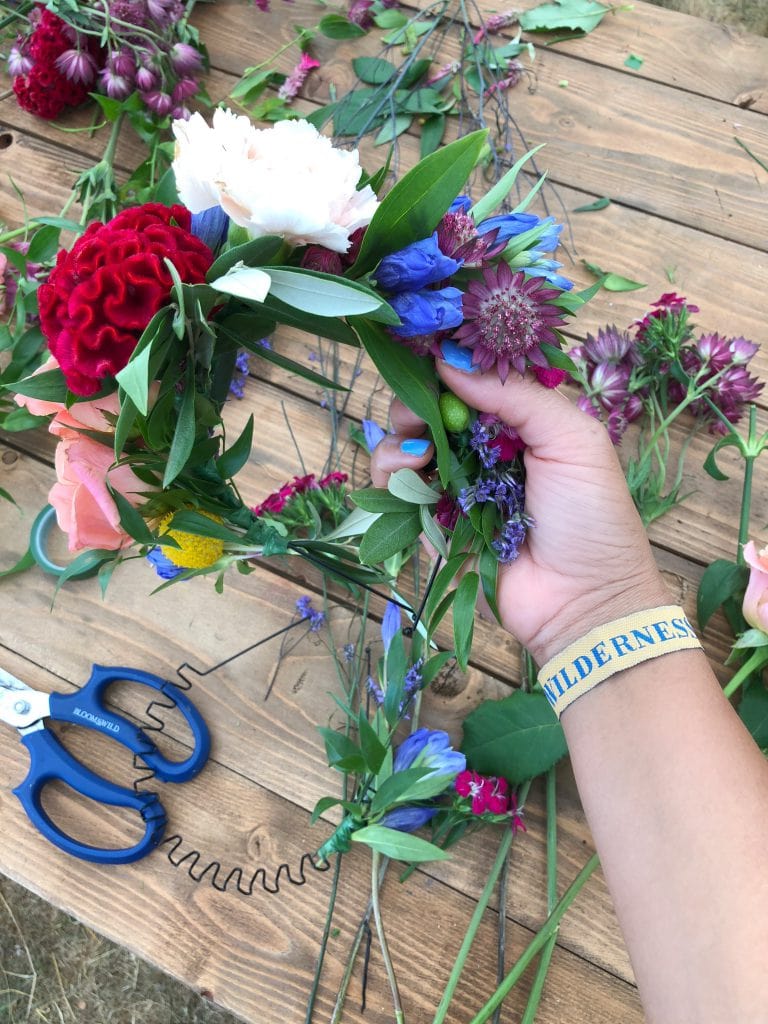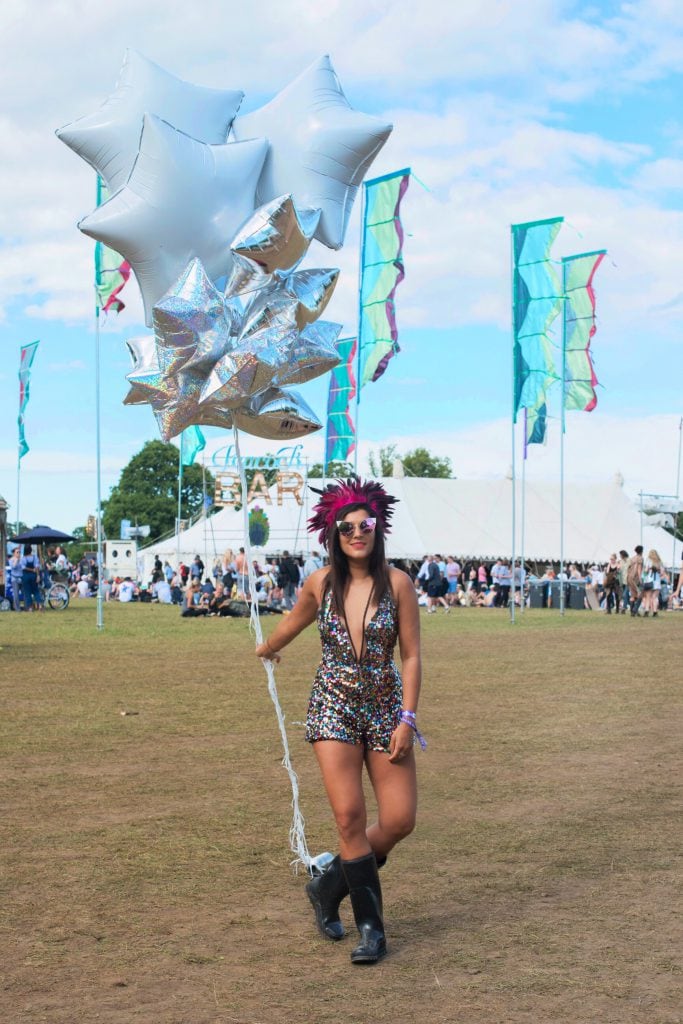 What to wear to a festival?
So at most UK festivals, pretty much anything goes as long as it's colourful, sparkly, crazy or fabulous!!
In recent years everything from skin tight catsuits (especially sequinned ones), military hats and jackets, denim cut offs, metallic swim suits, Indian feathered headdresses, Hawaiian shirts, over sized faux fur coats, crochet bikinis, over-the-top glasses, you name it, the more fancy-dress-box vibes the better! And this season it's all about the flower crown.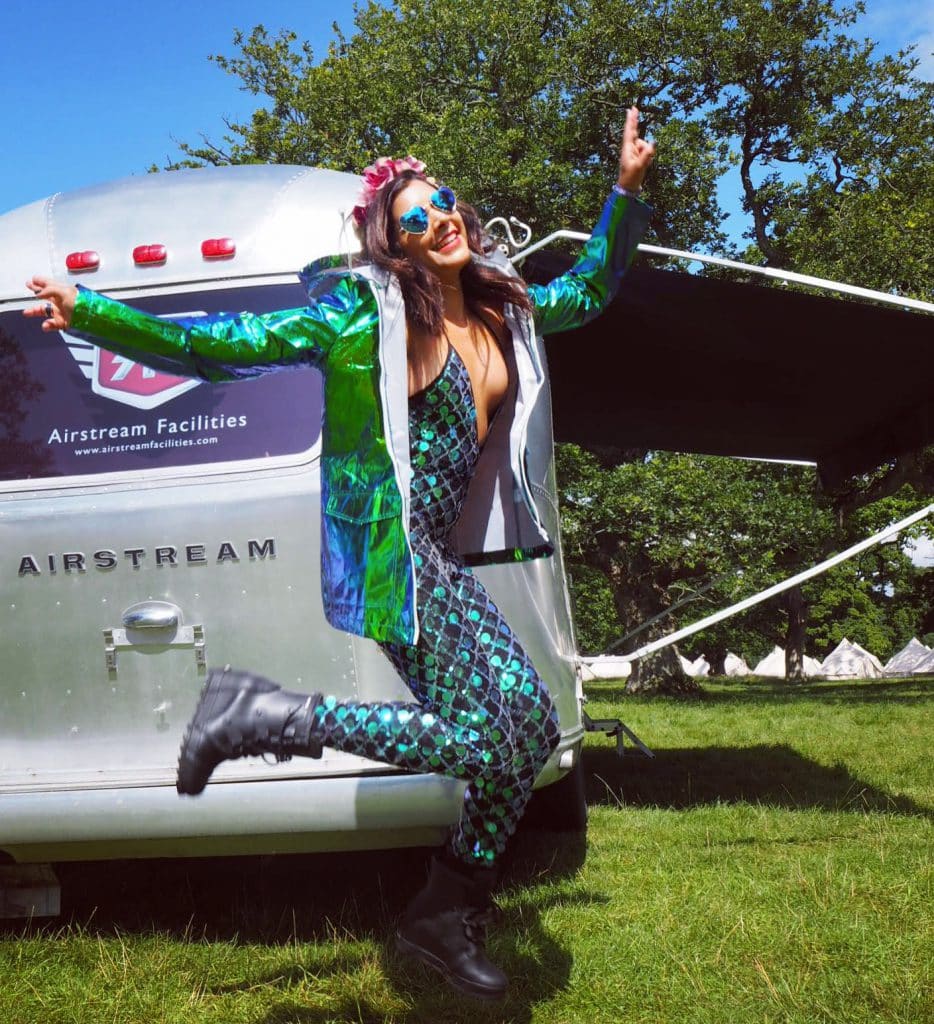 And don't fear, if you arrive feeling underdressed there are hundreds of shops and stalls selling everything you could possibly need to kit you out.
A few essentials to bear in mind though, flat shoes are great, because you'll probably be walking around loads, hand sanitiser and tissues for those porta-loo breaks, and cross body bag, bum bag or back pack so you can through shapes on the dance floor hands-free and the two most important things, sunscreen and a bottle of water.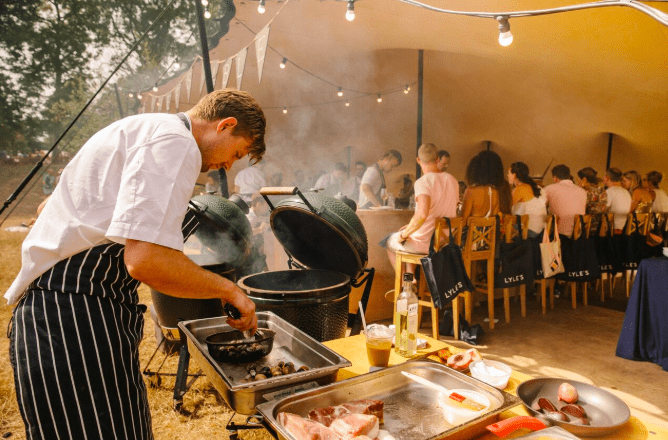 Food and drink
The food offering at Wilderness is without doubt one of the best of any festival in the UK. Pick from fresh organic farm shops, vegan restaurants, healthy nutritious Vietnamese, Indian, Mexican, to lobster burgers and gluten free patisseries! You name it, they'll have it, it's amazing! No greasy doner kebab vans here!
Above and below, you can book tickets for special banquet tables hosted by renowned restaurants, such as Lyle's Banquet above. And below, the queue of hungry revellers being entertained by an impromptu jazz band.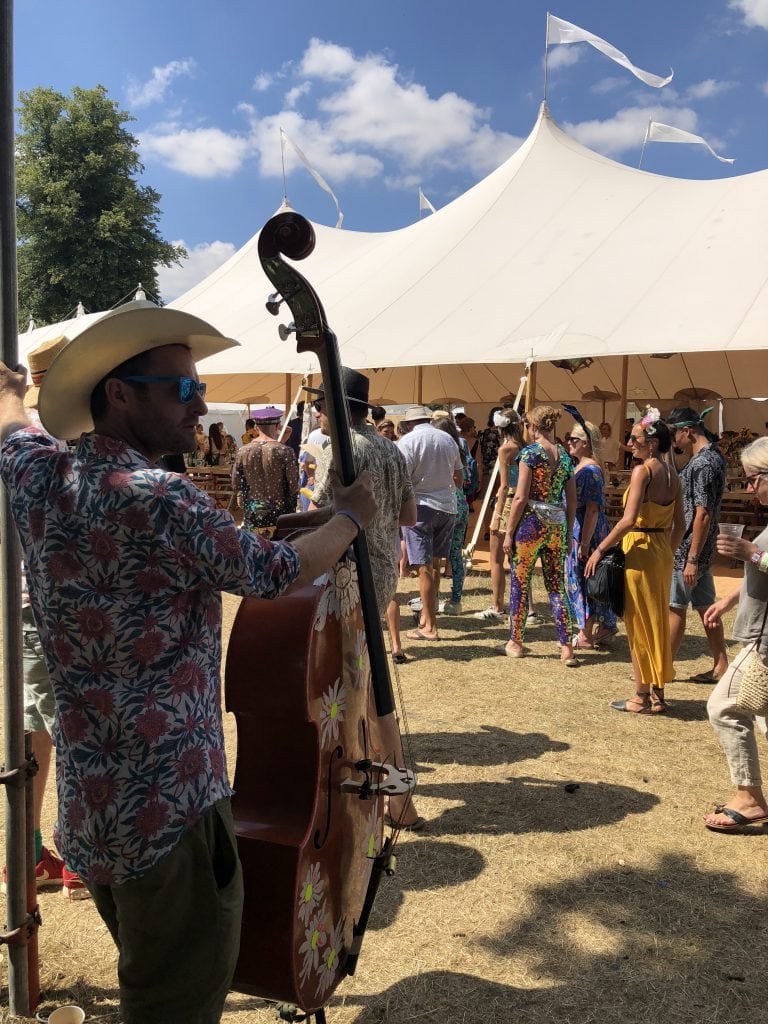 What to do at Wilderness
It's all about wandering around and finding secret tents, parties, talks, comedy acts and interactive arts installations and shows. One of my favourite areas is the Veuve Cliquot Champagne garden, pictured above and below. I wonder why? :)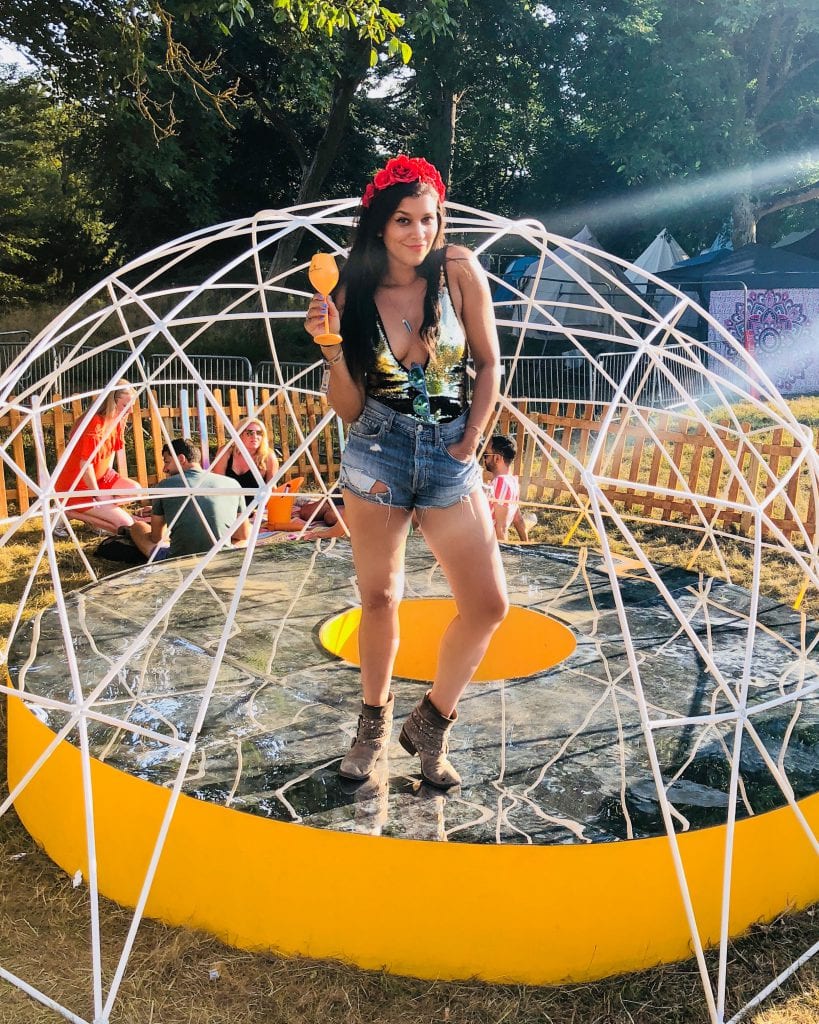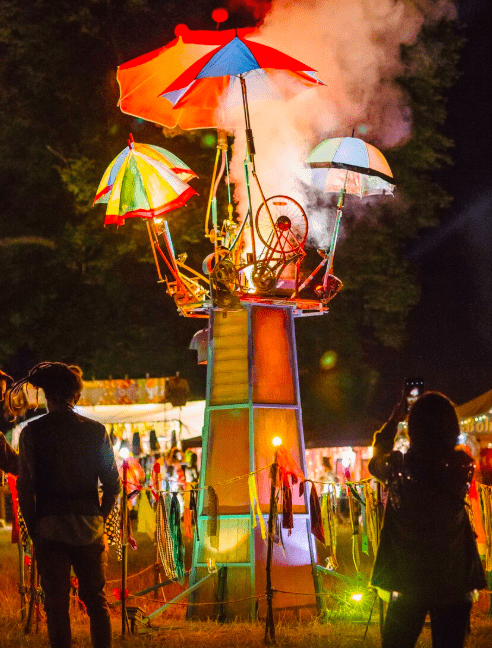 Random art installations pop up all around the festival site.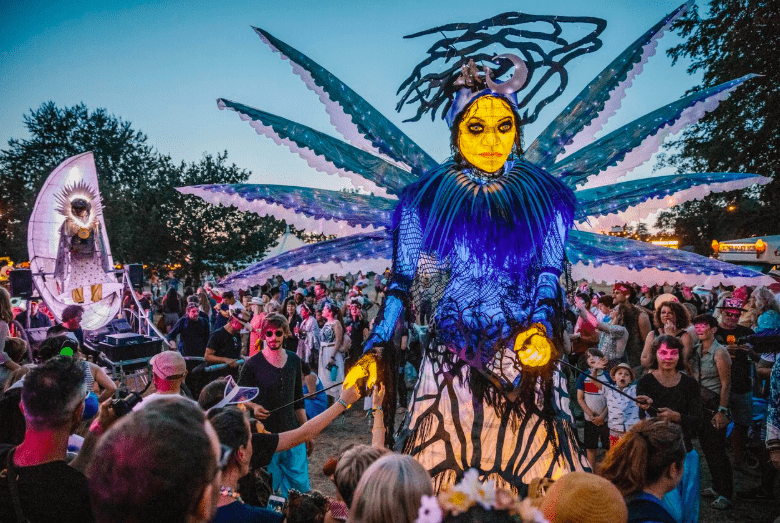 The parade (above) is a fantastic visual experience, featuring incredible floats and mechanical lit up puppets, it's spectacular.
And after dark head to the Valley (below) to party the night away with world famous DJ's.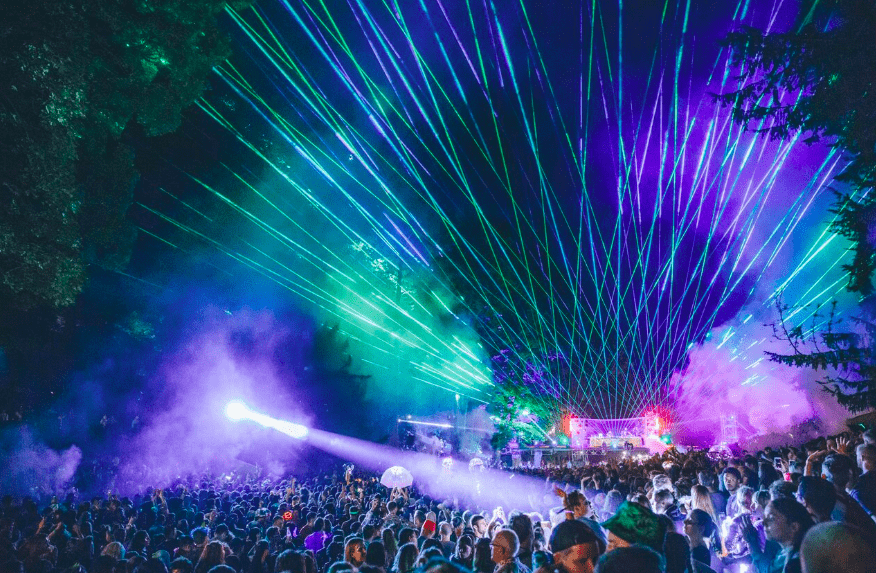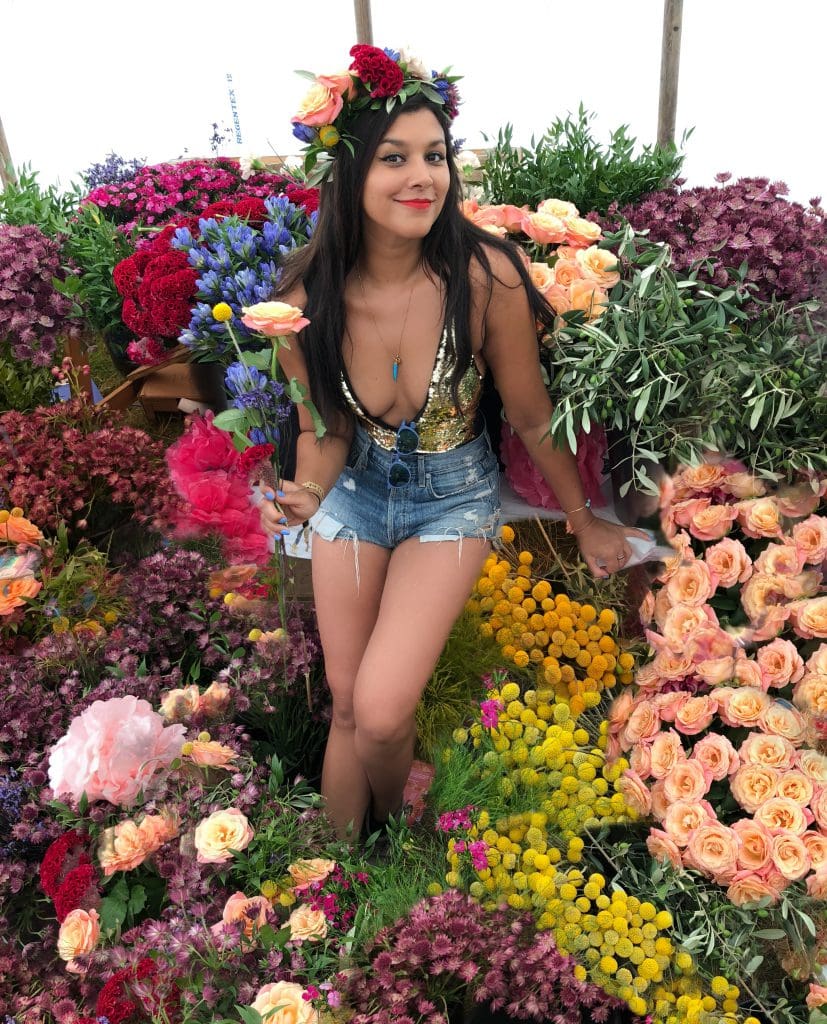 That's all for now from Wilderness Festival and Bloom & Wild, next stop Goodwood Ferrari Weekender.
For more from Bonnie's festival adventures click here.
Bon Voyage xx