A Luxury Girls Weekend & Goodwood Getaway with Ferrari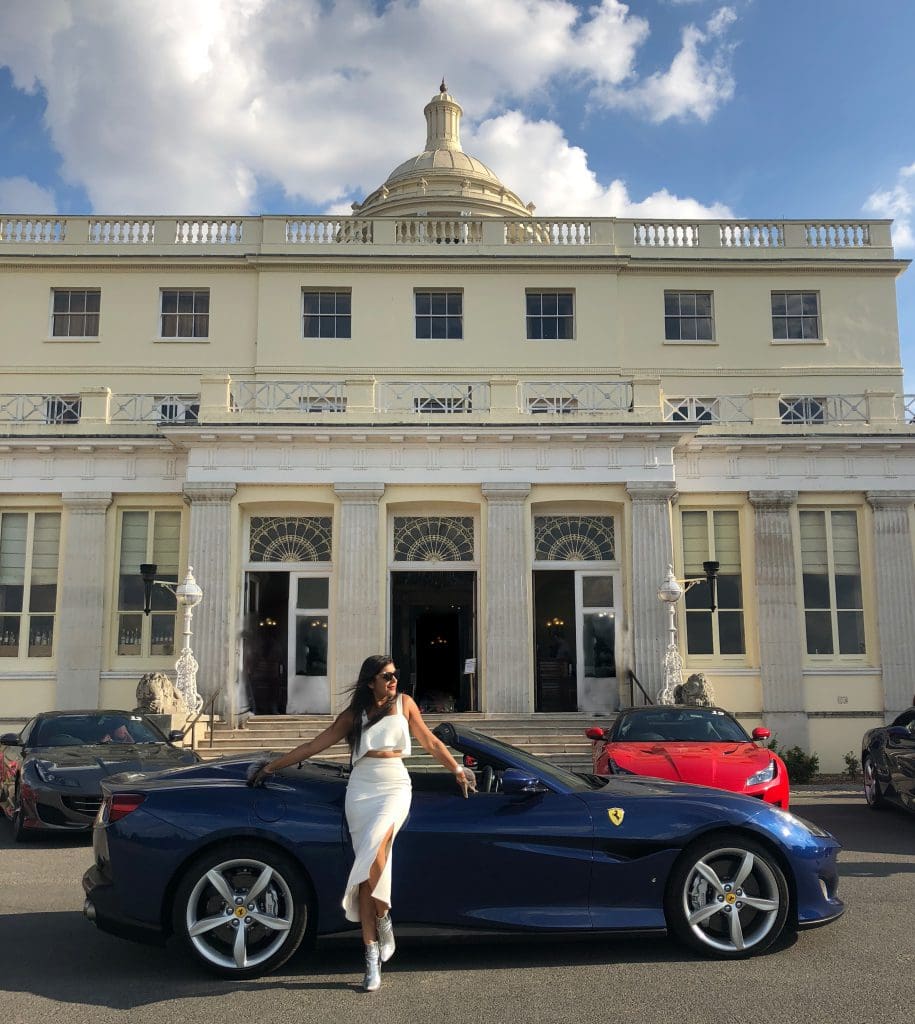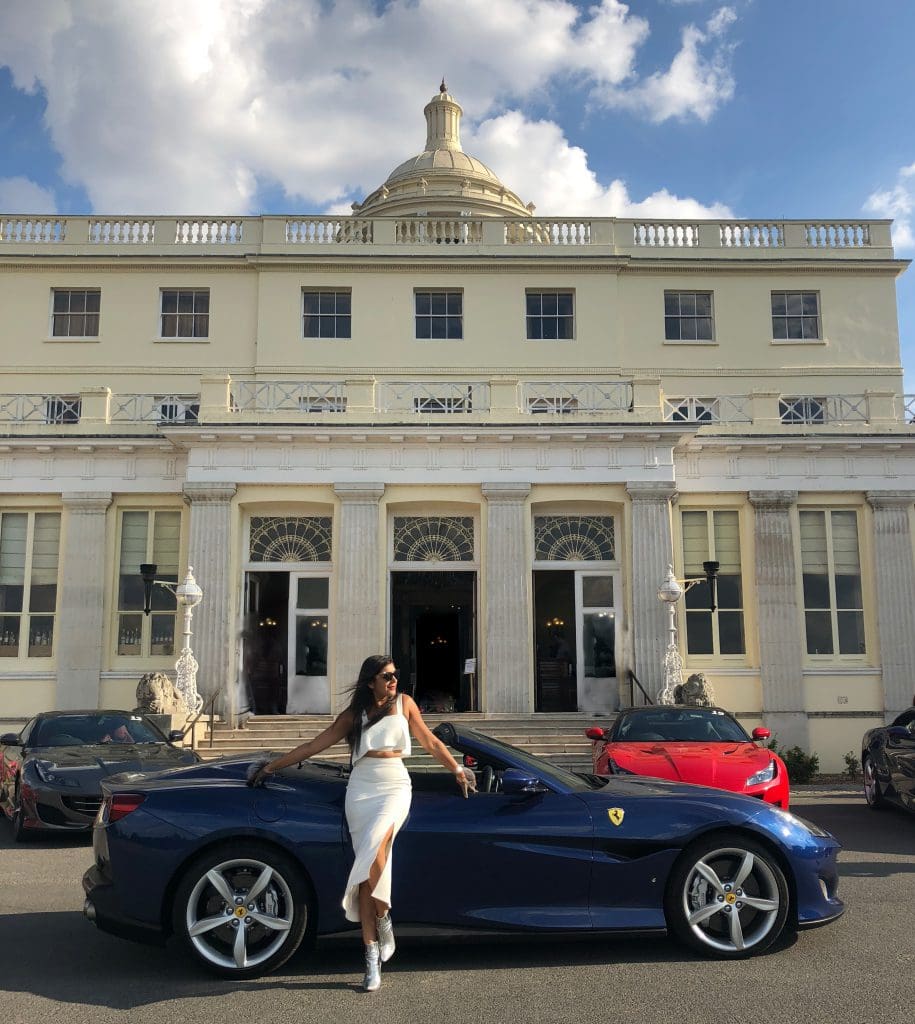 A Luxury Girls Weekend & Goodwood Getaway with Ferrari
Where? Goodwood Festival of Speed and the Ferrari Portofino test drive in the Cotswolds, UK.
When? August 2018
Why? To celebrate the launch of Ferrari's new Portofino model and also because Goodwood Festival of Speed is a really fun part of the UK Summer social calendar, Ferrari invited me along to take part in both activities to experience the new car. How lucky am I!!
Photo above: me posing with the new Portofino outside Stoke Park Hotel.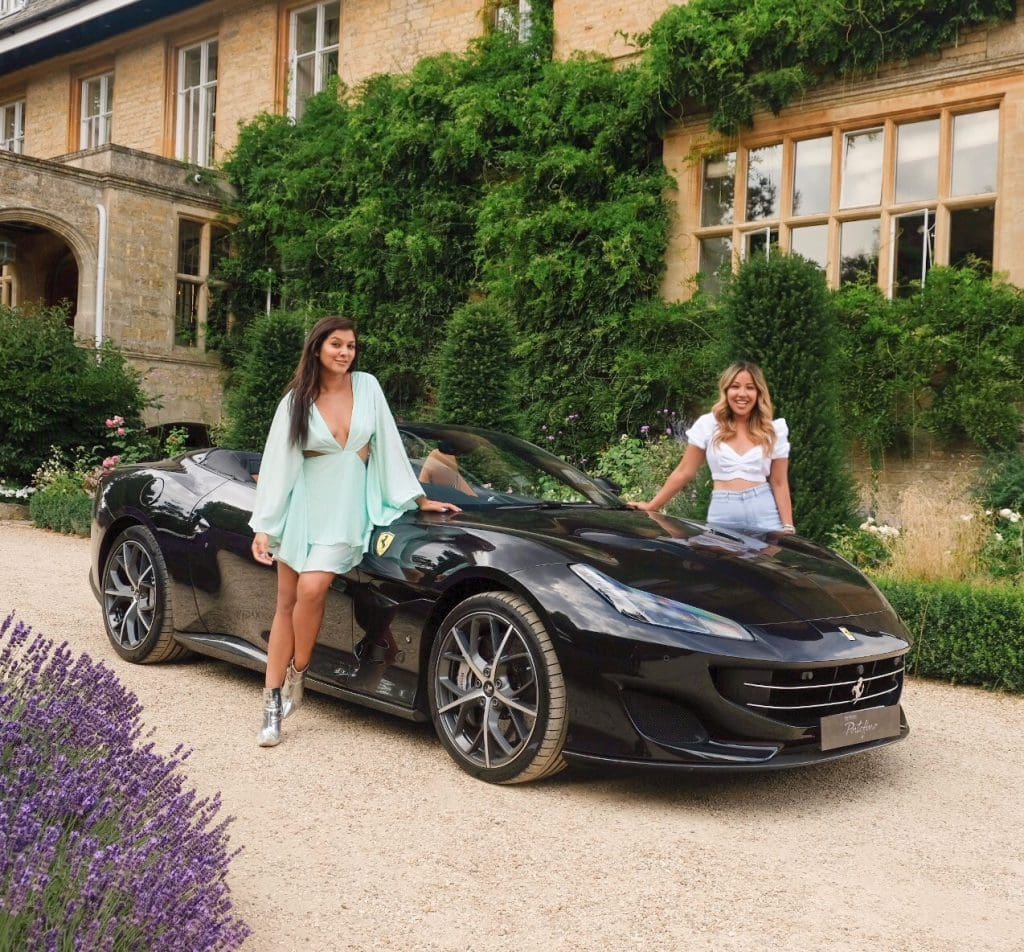 Pictured above: me and the gorgeous Miss_Gunner posing in front of the new Portofino, after taking it out for a test drive. I'm wearing my Revolve Allete dress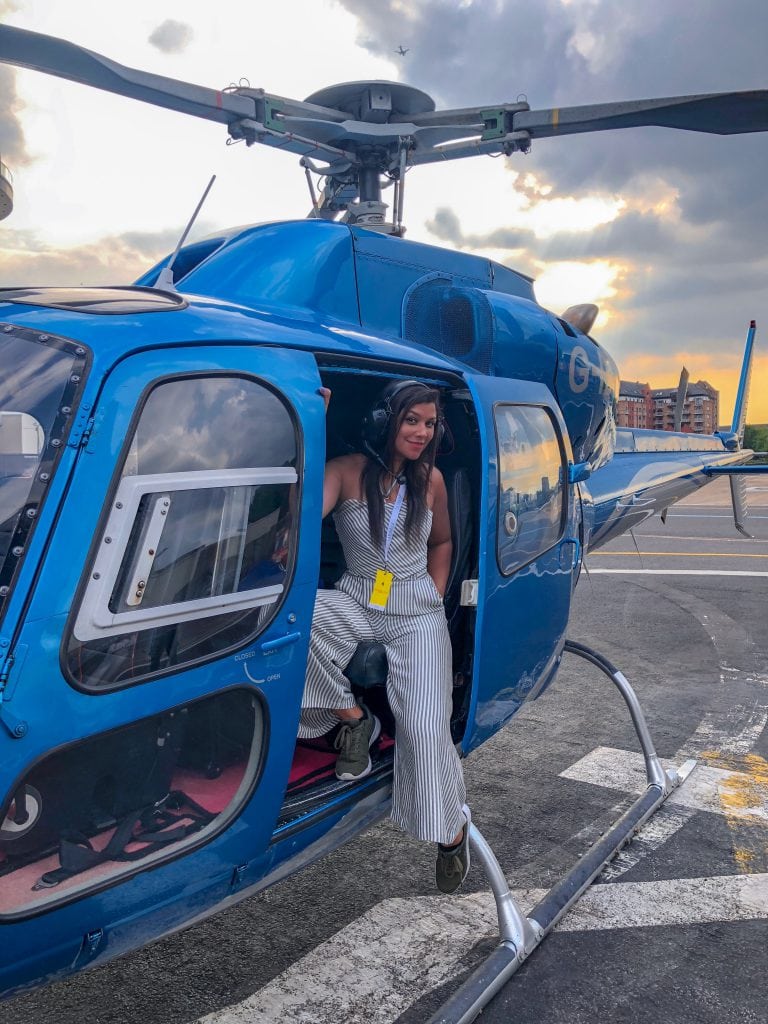 Arriving in Style
The long weekend started at Battersea Heliport, London, where Ferrari had organised a rather fabulous method of transporting us to Goodwood and beating all the queues on the way in. So we set off on helicopter to really arrive at the festival in style!
I'm wearing my Karen Millen cropped trousers and matching top.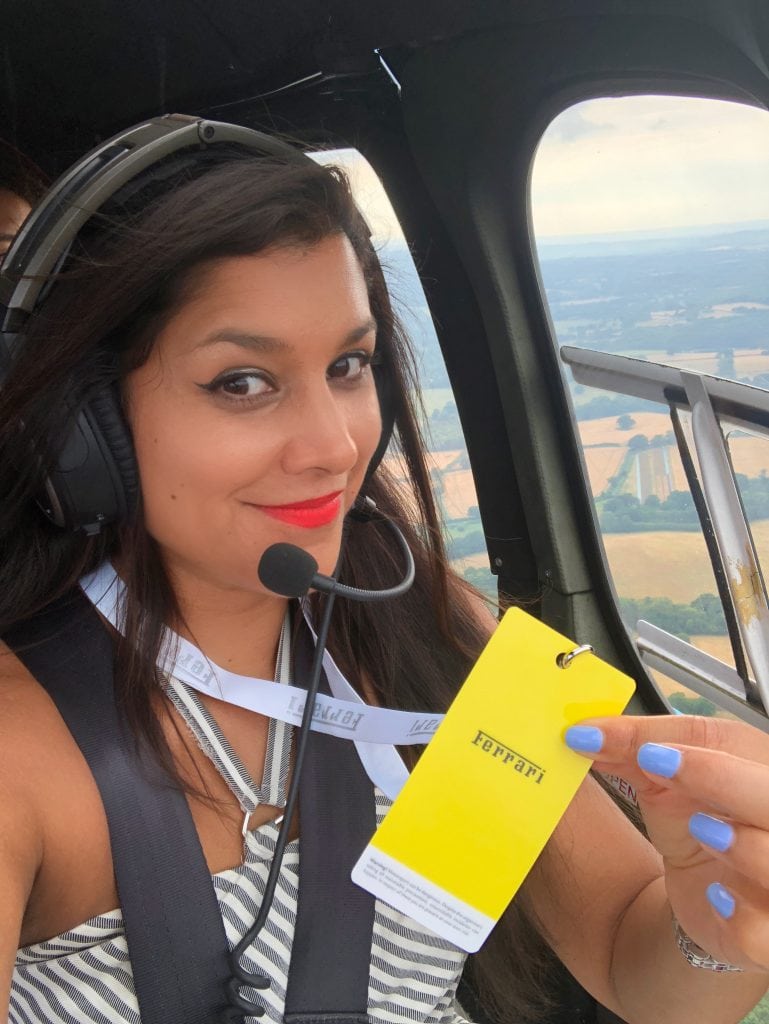 Flashing my Ferrari VIP pass! I'm with Ferrari and I'm on a helicopter! #SmuggyMcSmugface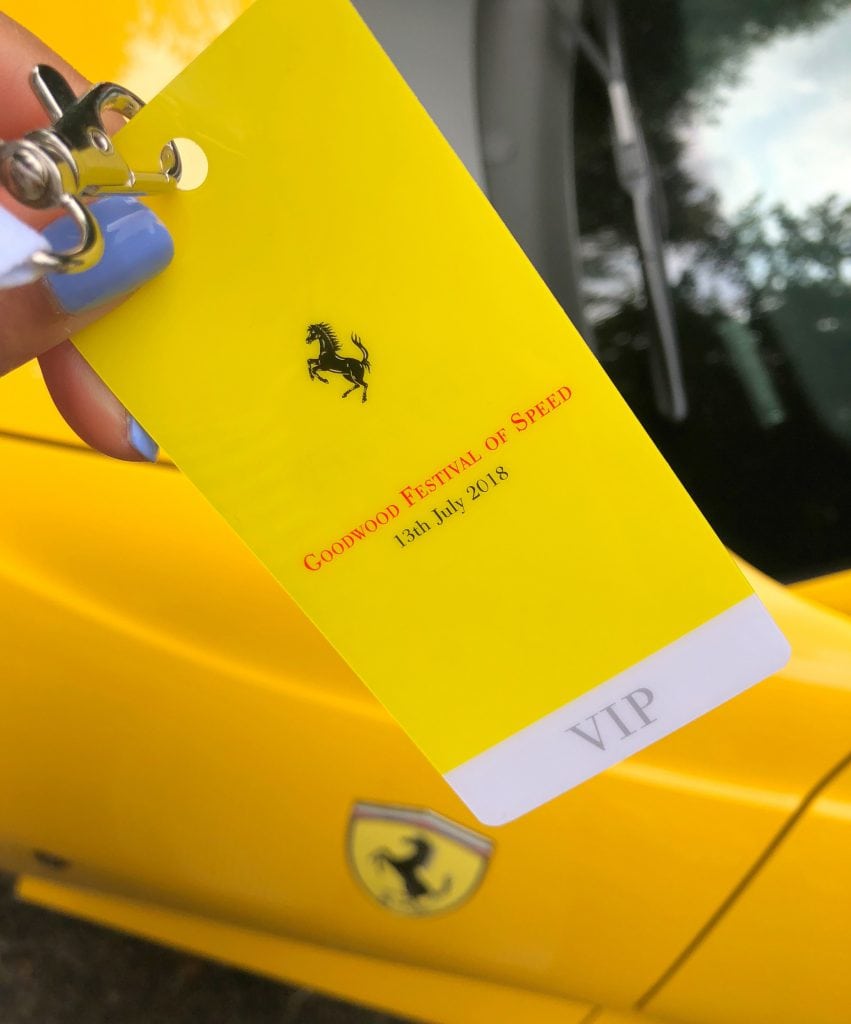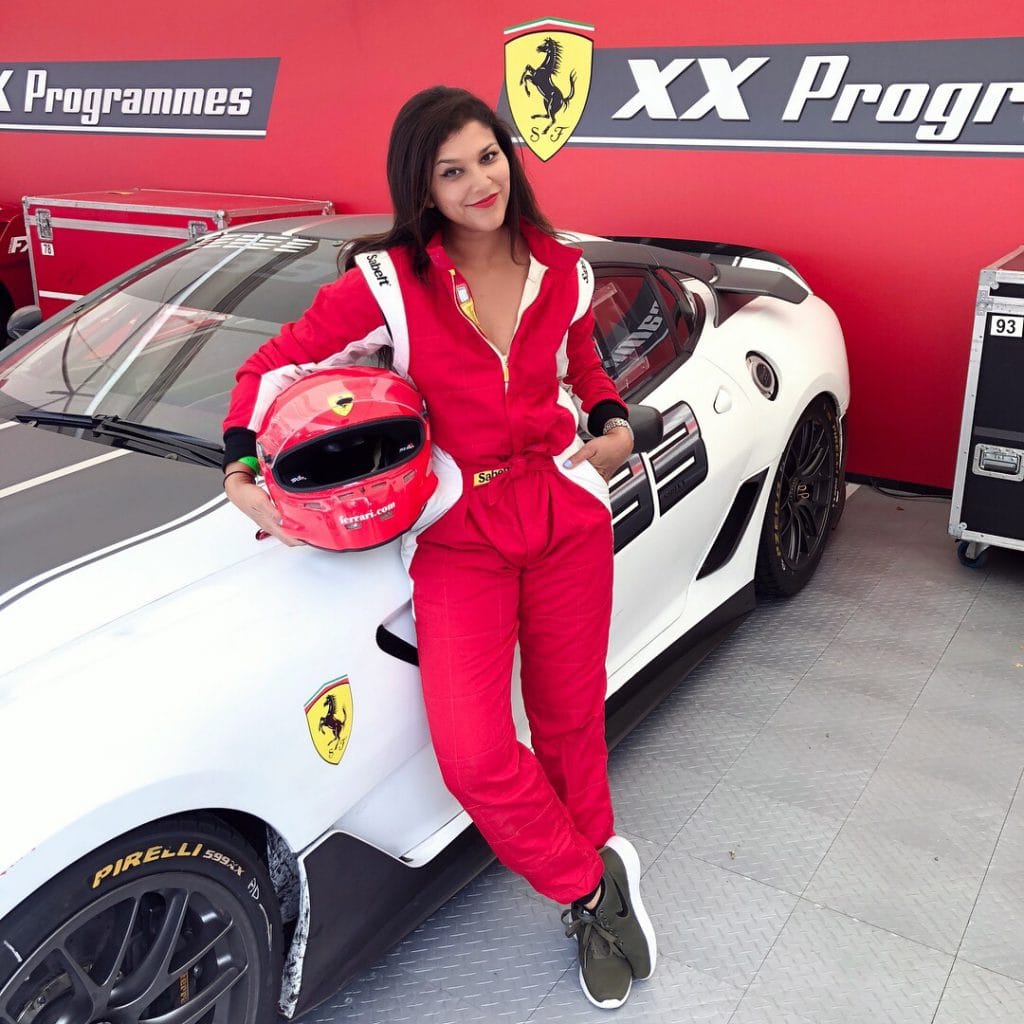 Goodwood Festival of Speed
GFoS is an historic motor racing event hosted by Lord March. It's held at his stunning estate of Goodwood in West Sussex, UK. It's a wonderful car show featuring motors, past and present, from old vintage, to famous cars from films, to futuristic concept cars, not even built yet.
The main event is the Hill Climb where some of the most impressive super cars in the world gather together and speed around the famous Goodwood racing track, culminating in the ascent of 'the hill climb.' Crowds gather and cheer as the cars rev past and perform tricks. It's an invite only event so I was very honoured to invited to drive in one of the cars!!
Above: me all dressed up in my team Ferrari racing overalls in the pit.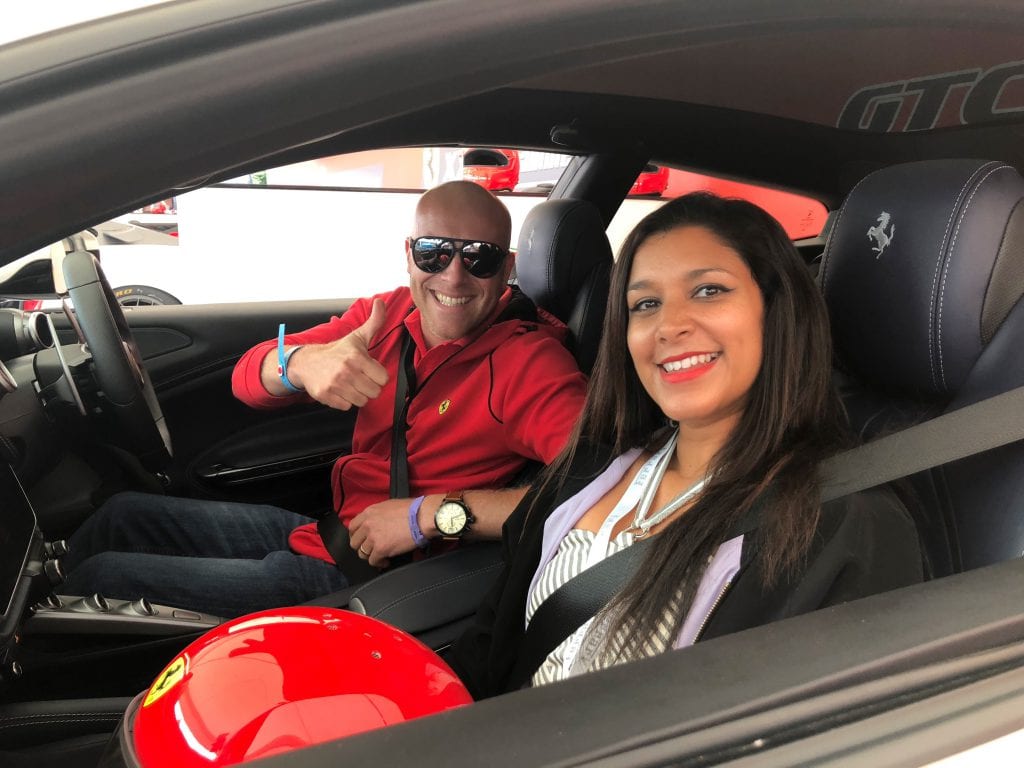 Me and my lovely driver, all smiles at the start of the ascent! Not for long!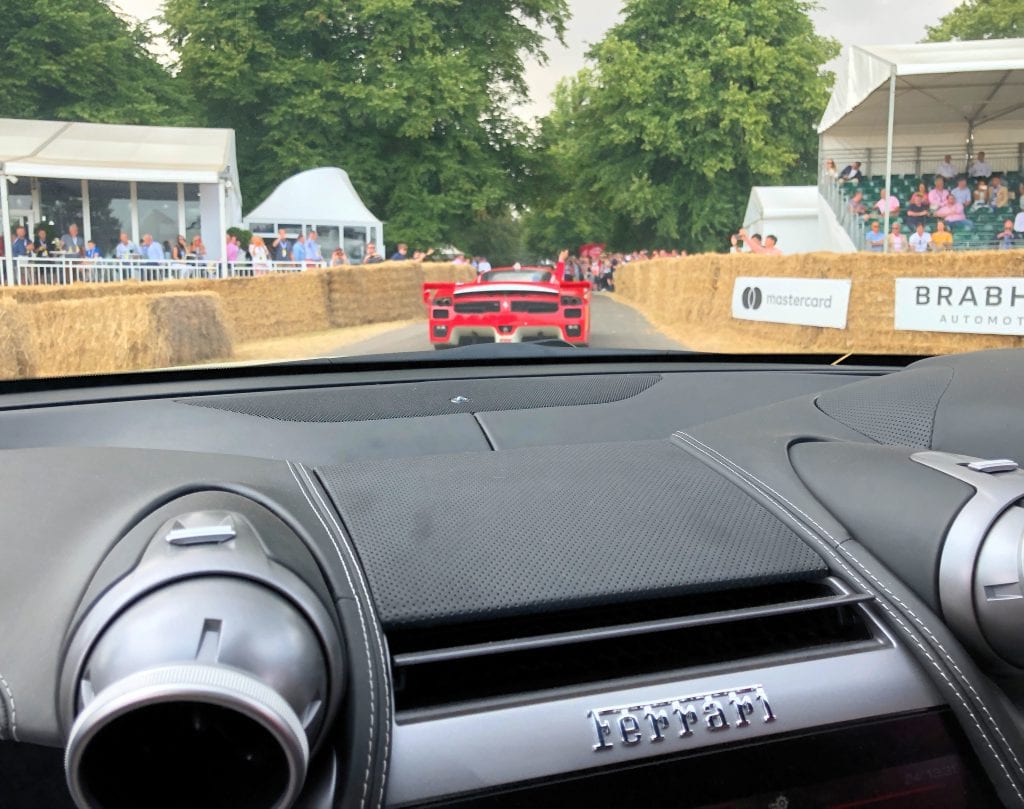 View from the dash board as we start the climb. Behind the prestigious La Ferrari in front. Crowds gathered in the stadium boxes as we rev past.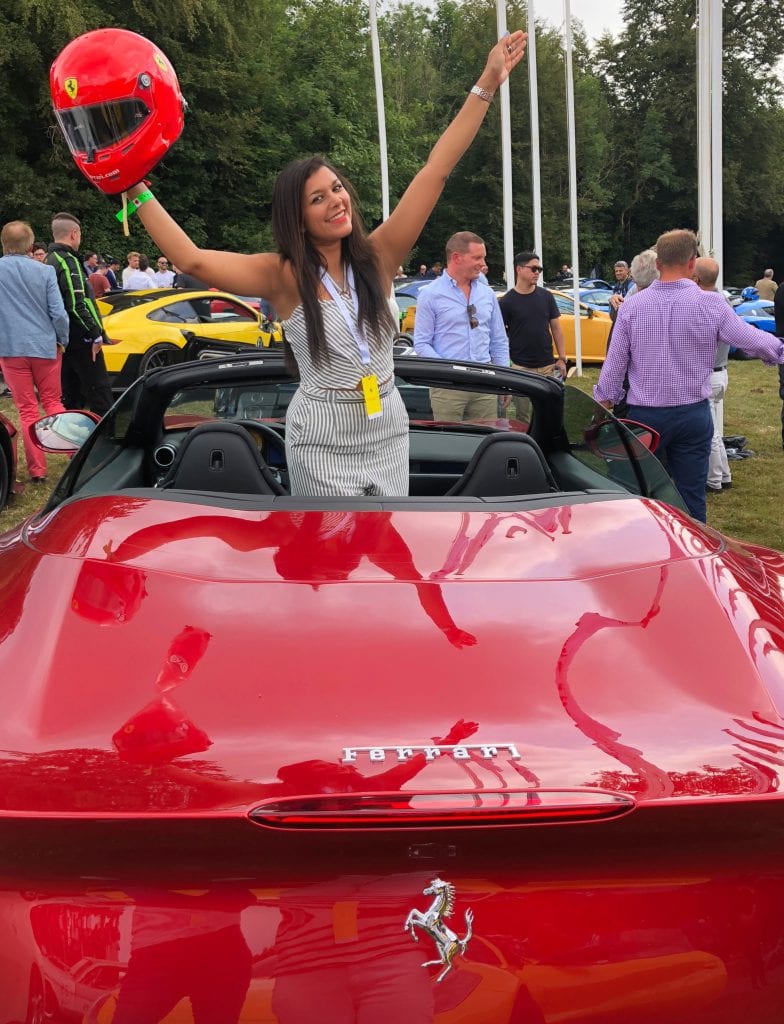 And we made it to the top and I didn't die!! I've been told I'm not allowed to tell you our top speed as it might be a little over the legal limit! :)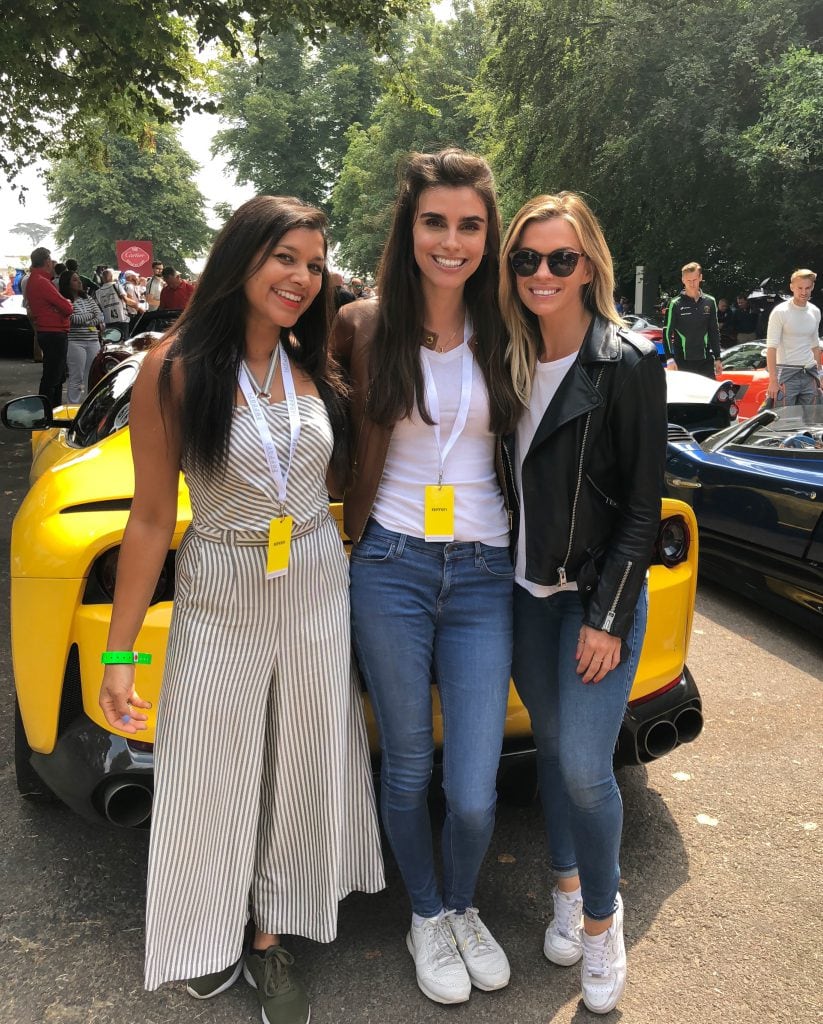 Fellow Ferrari Girls, me, Actress Lara Heller and Racing Driver, Emma Walsh.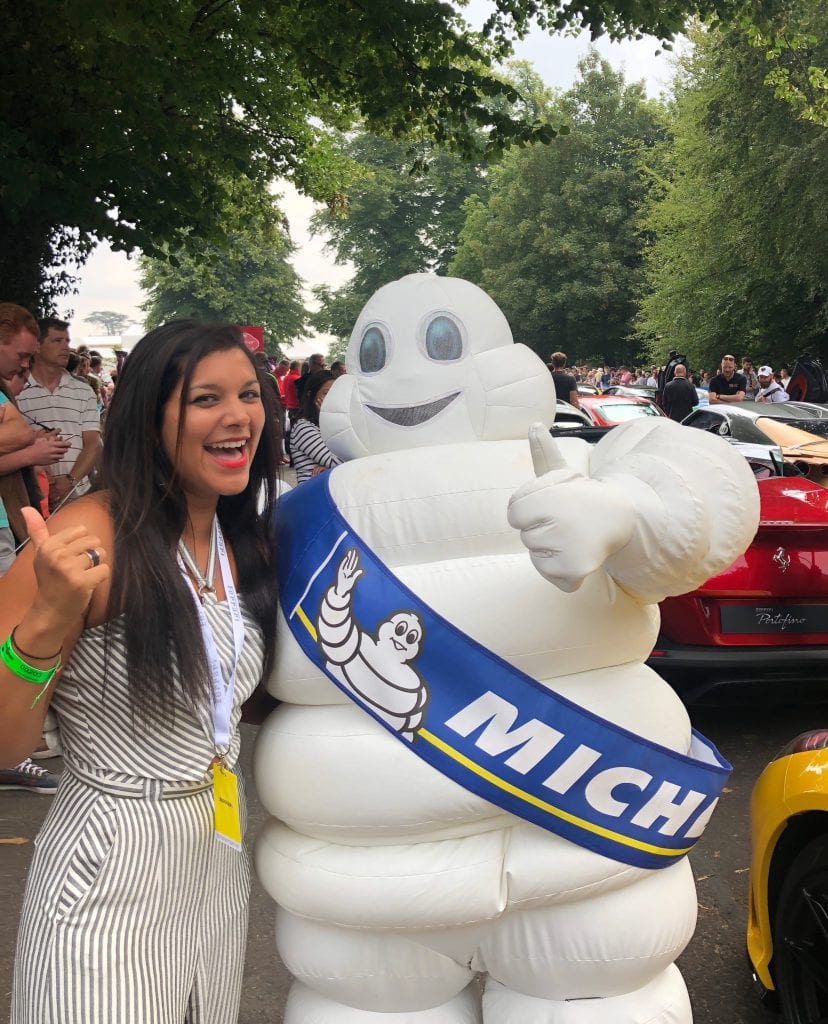 Me and Mr Michellin. Below, Lara and I all decked out in our Team Ferrari Racing overalls!!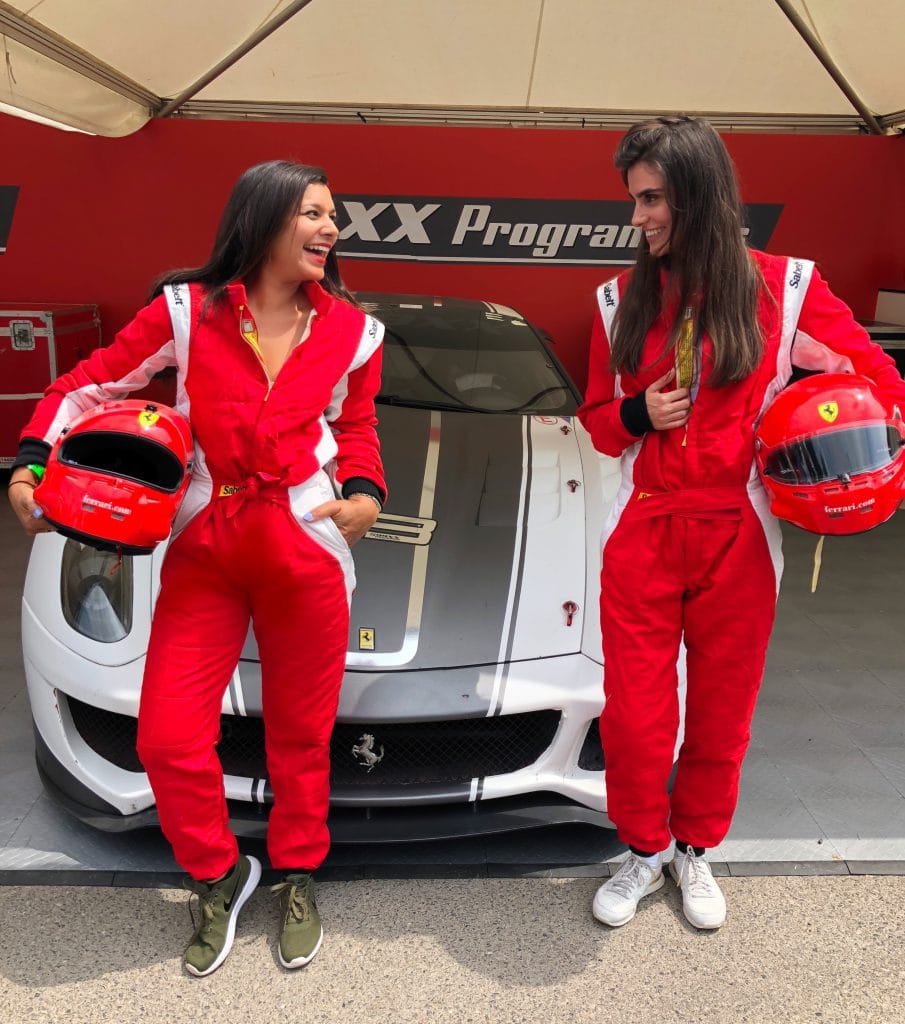 And after all the excitement it was time for afternoon tea overlooking the circuit! How very English :)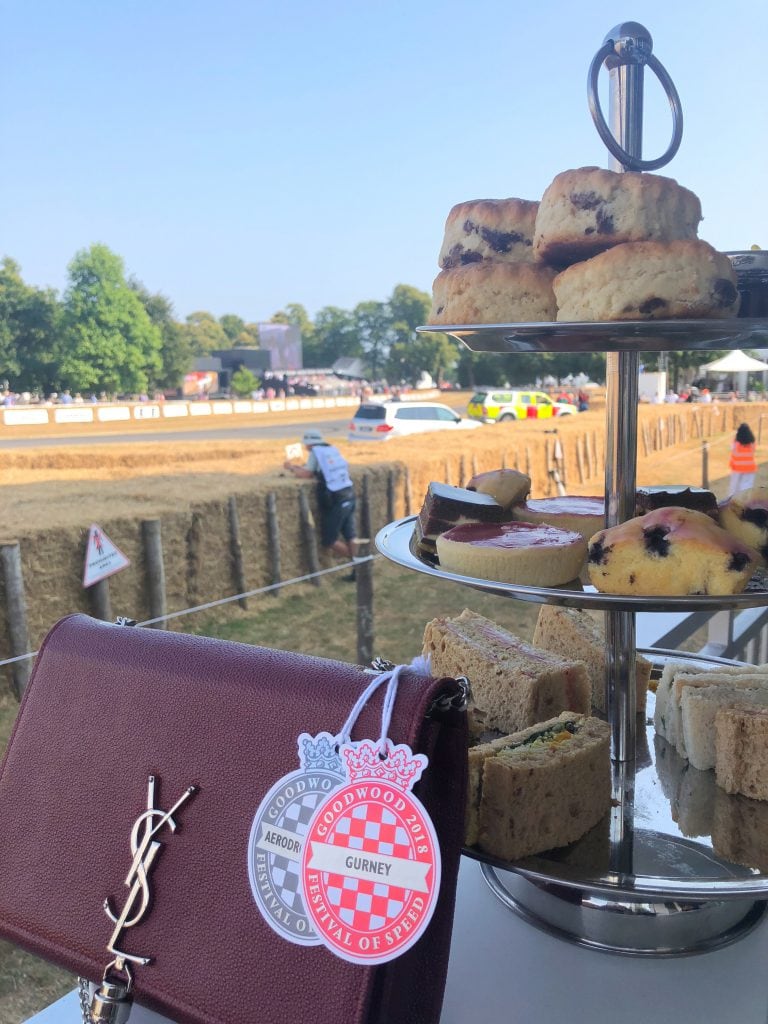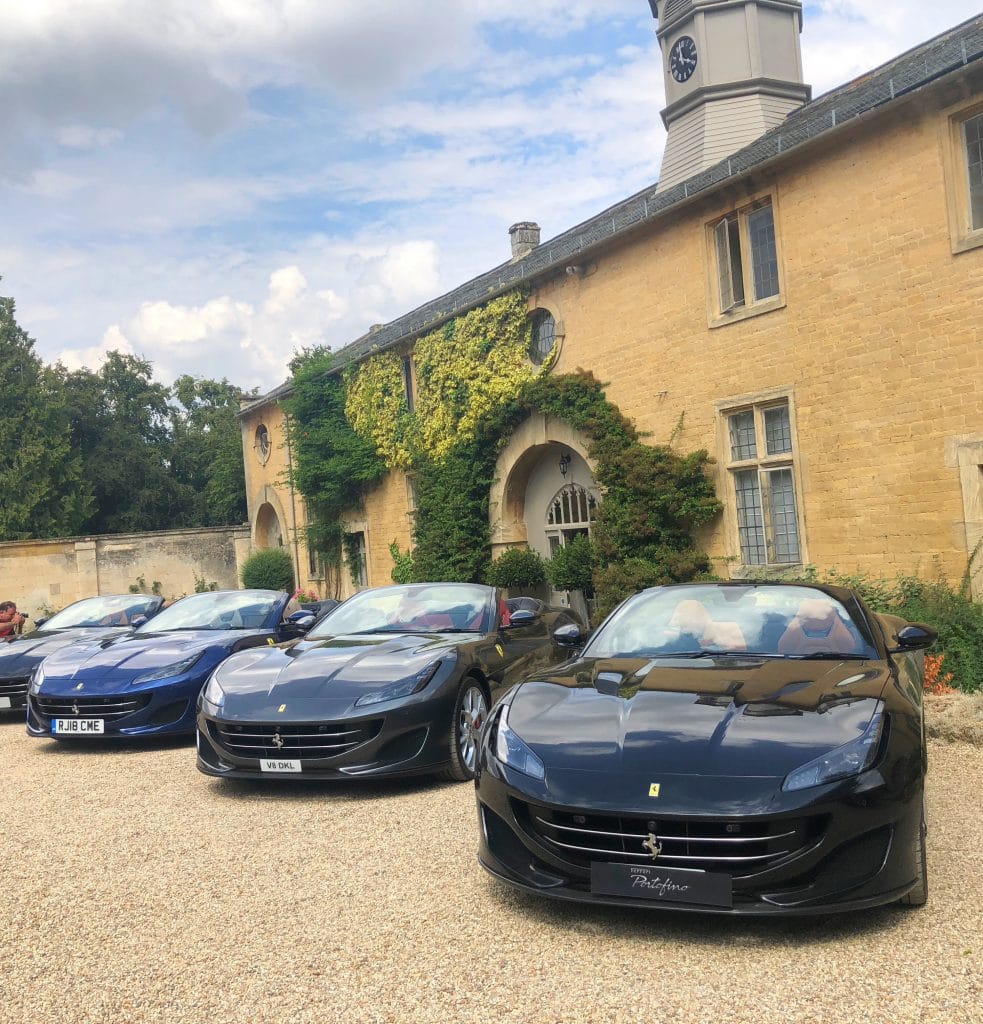 Day Two – Girls Ferrari Road Trip
For the second part of my Ferrari adventure I was joined by my lovely fellow blogger, Miss_Gunner. We were given our very own Portofino for the day and went on a little UK road trip, starting at Stoke Park and on to famous gastro restaurant, The Slaughter Manor House for a spot of lunch in the countryside, then home.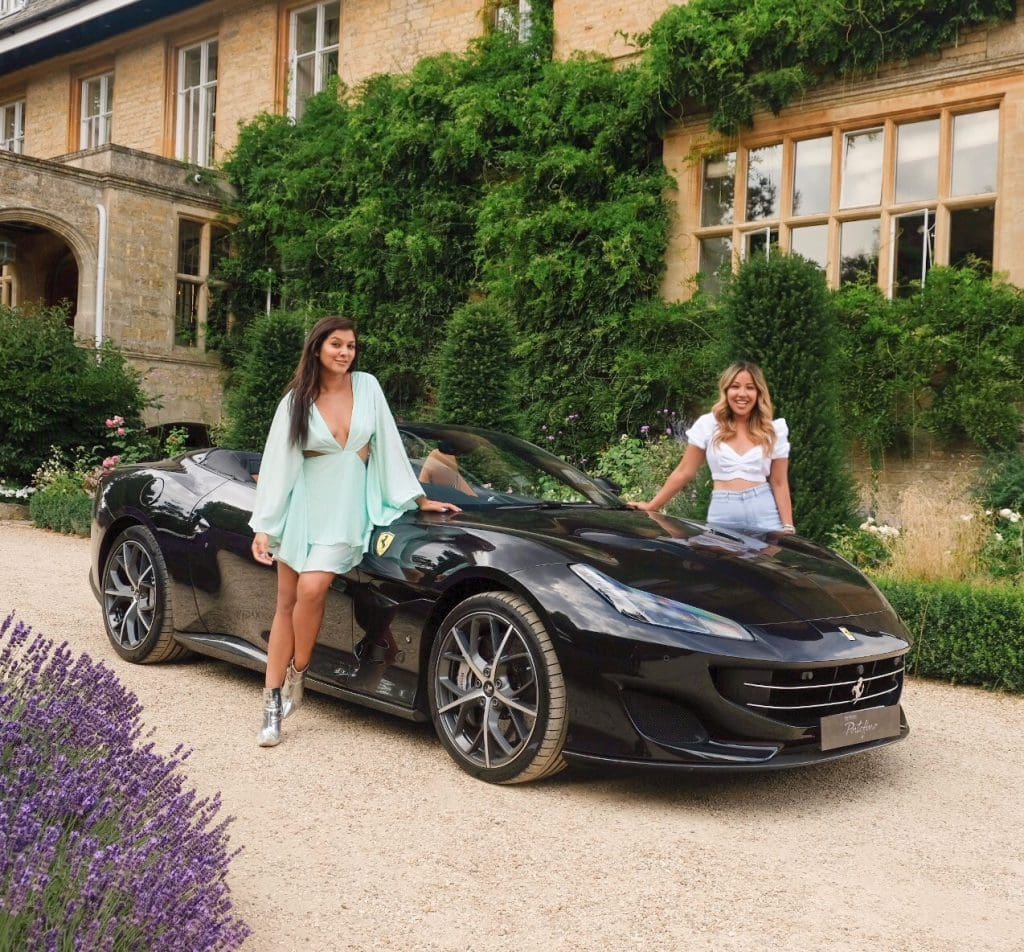 We made to lunch in one piece, then enjoyed the fabulous seven course tasting menu at The Slaughters Manor House.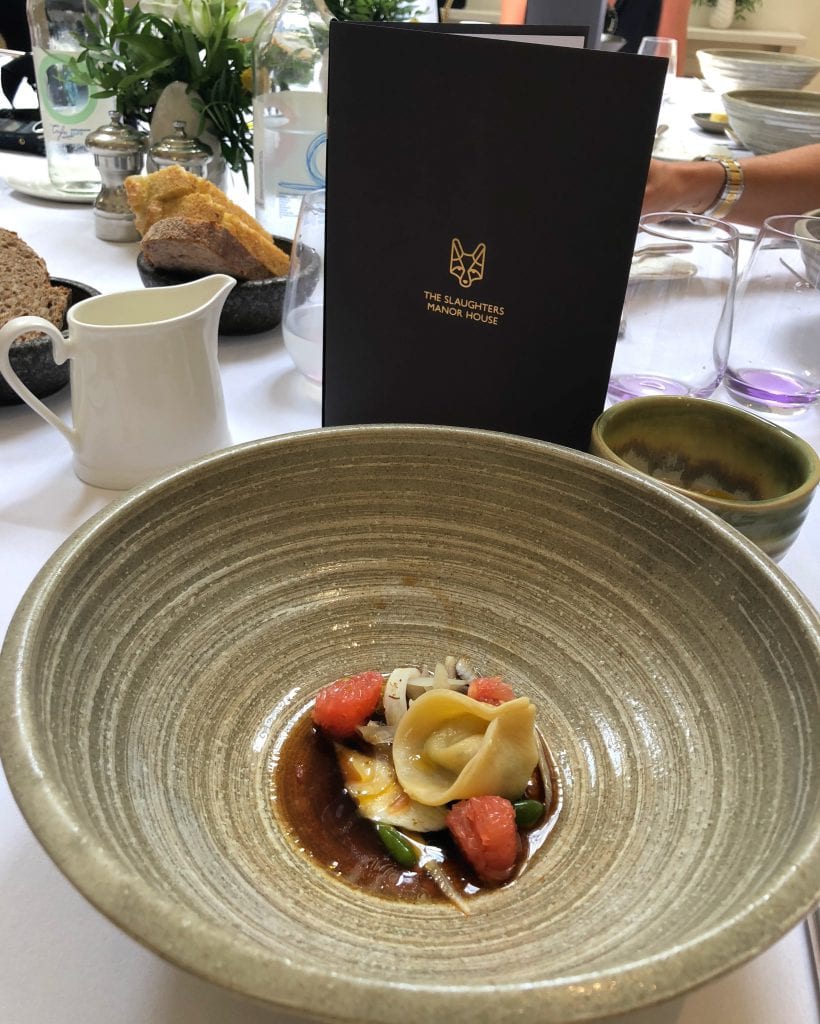 Below: Me posing outside the hotel wearing my Revolve Allete dress and Away luggage.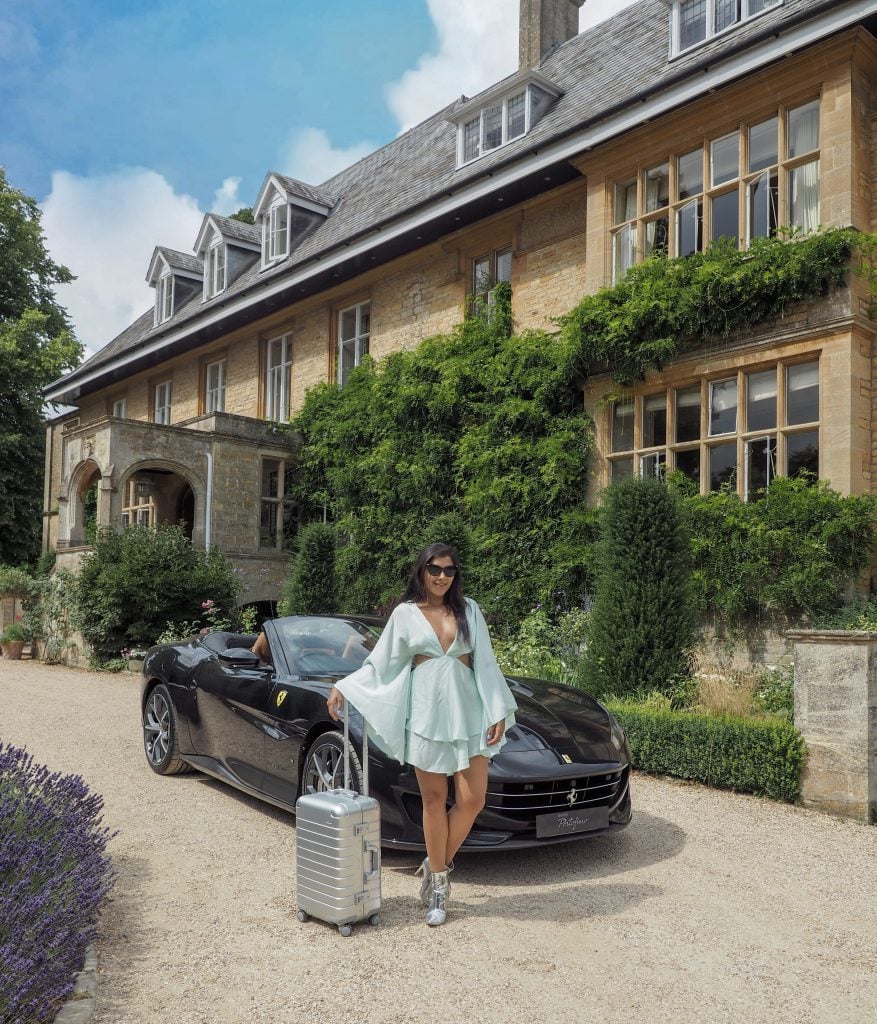 That's all from Ferrari land for now! Next stop Dublin, Brazil and Peru.
For more of Bonnie's Ferrari adventures, click here.
Bon voyage xx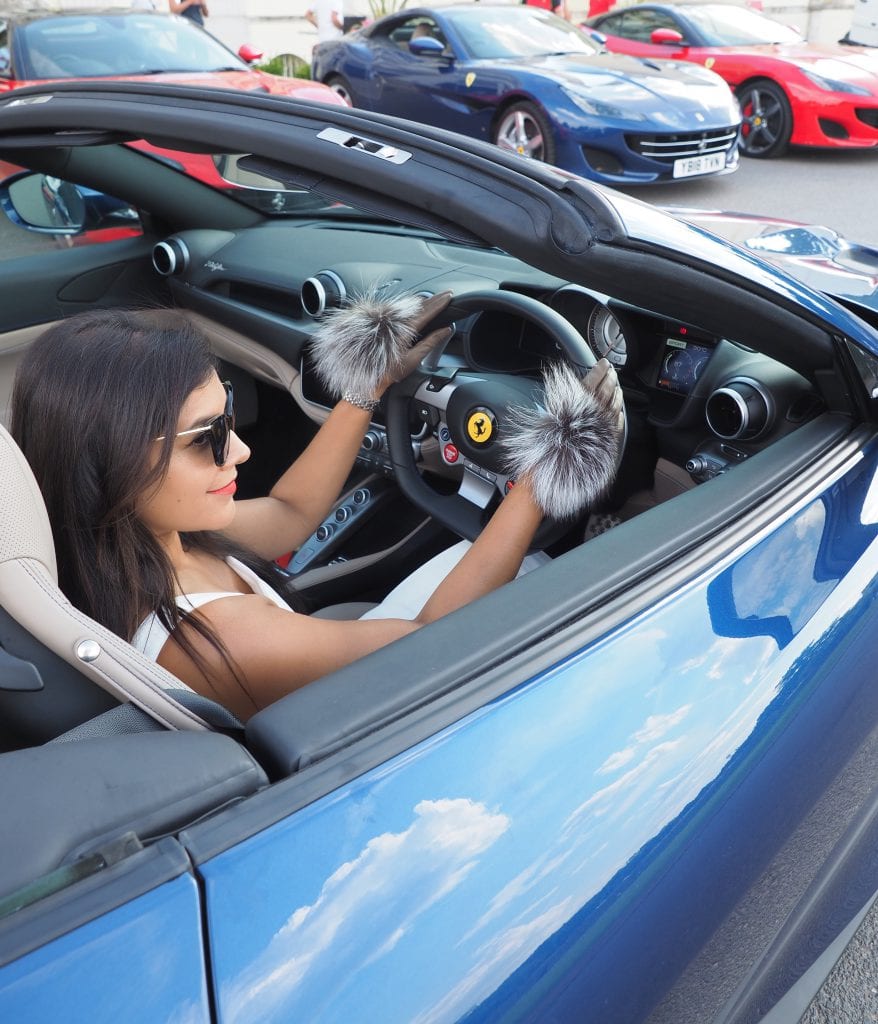 Above wearing pom pom driving gloves by Irish glove designer Paula Rowan.