Where To Find The Most Stylish Sportswear This Summer?
Where to Find the Most Stylish Sportswear This Summer?
Now that summer season is in full flow and we're all obsessed with honing the perfect beach body, I've been spending an inordinate amount of time at the gym, as well as pursuing a whole range of new outdoor activities.
With this fresh burst of summer energy I've been looking out for new and more exciting fitness wear. Being a fashion lover, I always find that if I look good when I work out it gives me the motivation to do more, to work and train harder. So with that in mind I'm always on the hunt for cool new kit. Step forward The Sports Edit!
This is a sponsored post.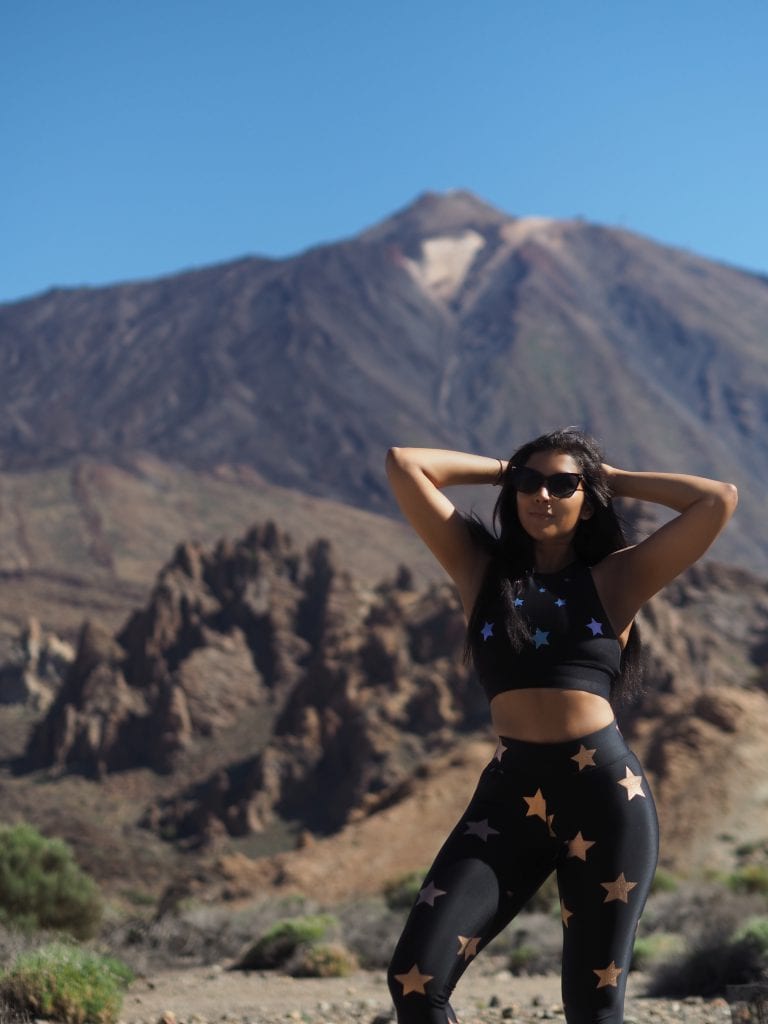 The Sports Edit is a super chic sportswear boutique on Fulham Road in London, it happens to be local to me, but fear not, they have the full range online so you can shop it wherever in the world you are. They source some of the coolest up and coming, as well as already established brands, to bring you a tight edit of the best sportswear on offer on the market now.
Keep scrolling to see my favourite pieces from the store which I wore on my shoot climbing Mount Teide in Tenerife….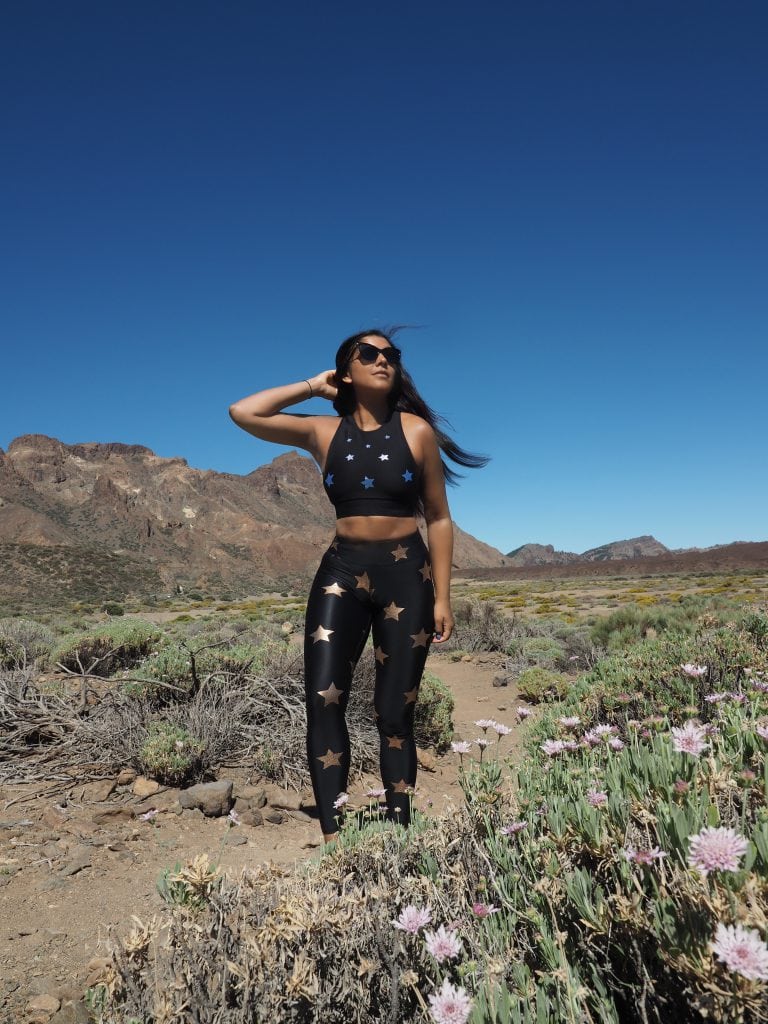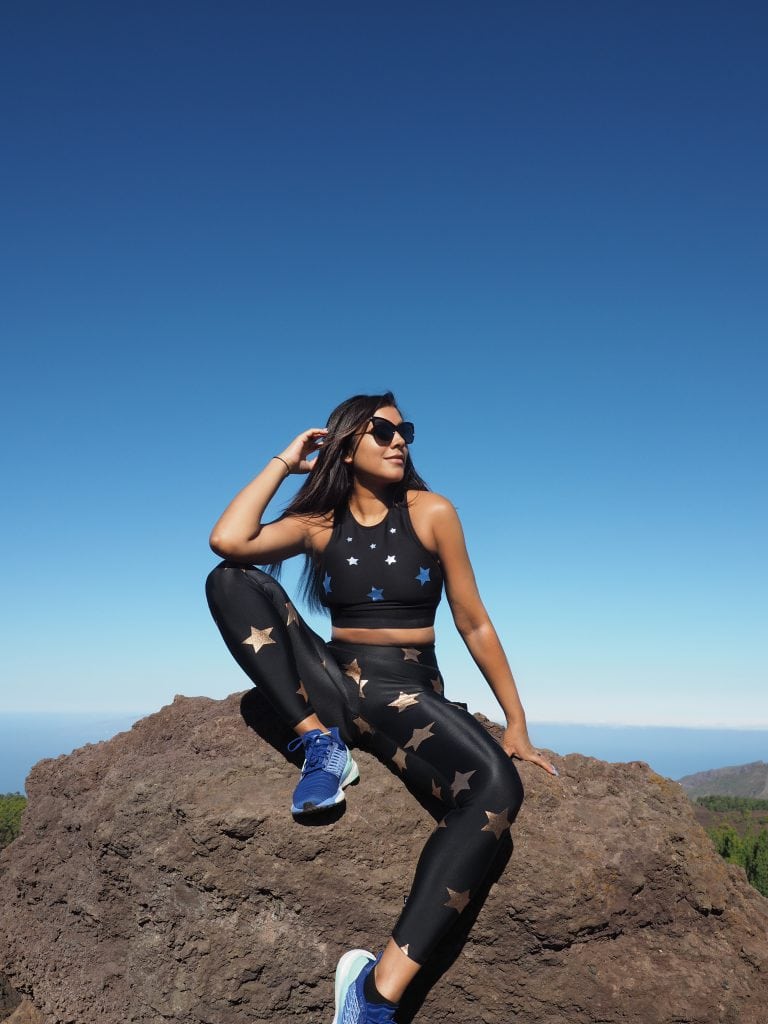 Bonnie wears Star altitude luster crop top by Ultracor,
Rose gold foil print leggings by Terez,
SolarBoost mystery ink/mint and lilac trainers by Adidas and
New York Yankies 9Forty cap by New Era,
ALL AVAILABLE AT THE SPORTS EDIT.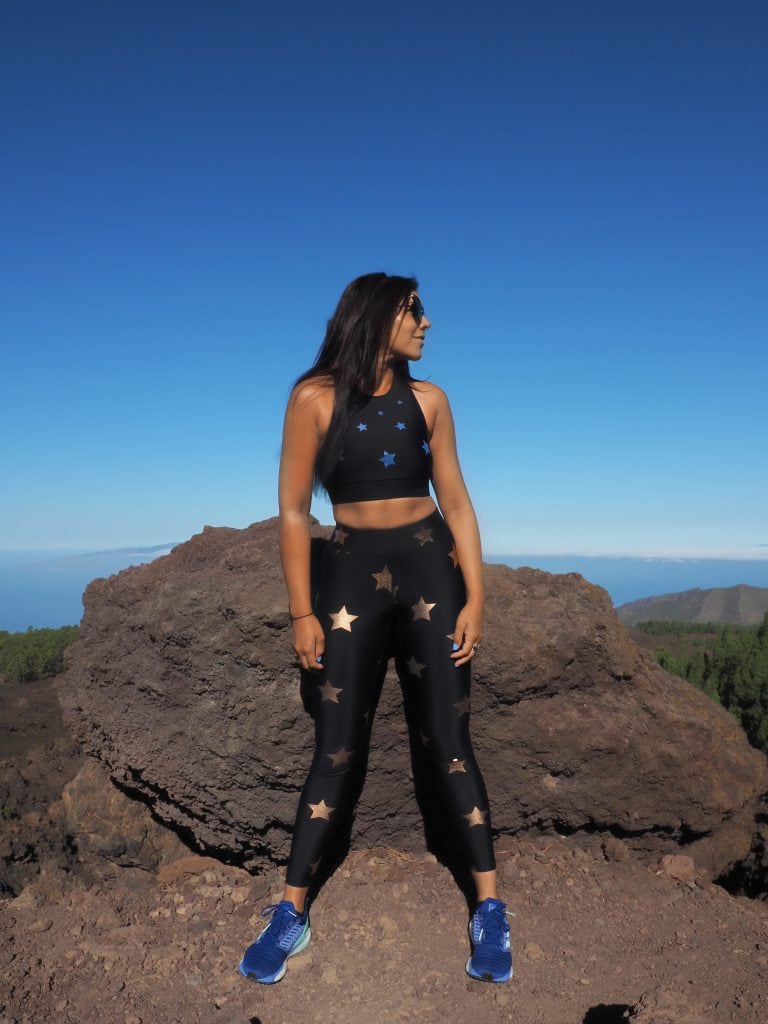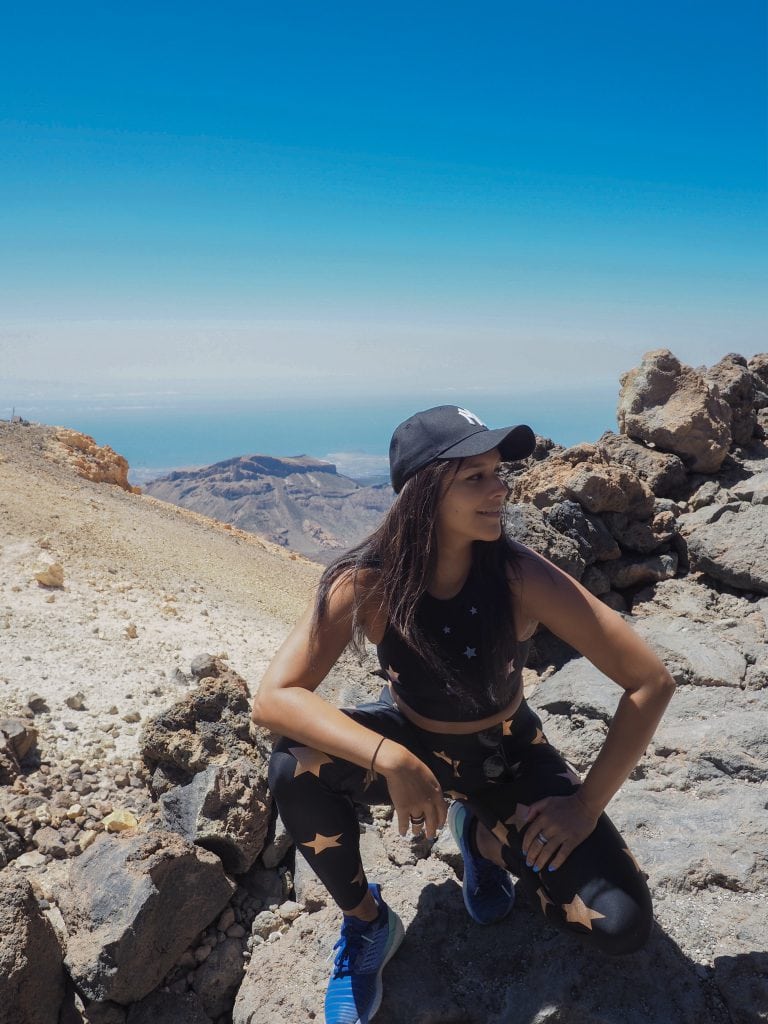 That's all from Mount Teide for now, next stop The Ritz Carlton Tenerife.
And to get your hands on some of this lovely sportswear kit head over to The Sports Edit.
Bon voyage xx