Coachella Festival Street Style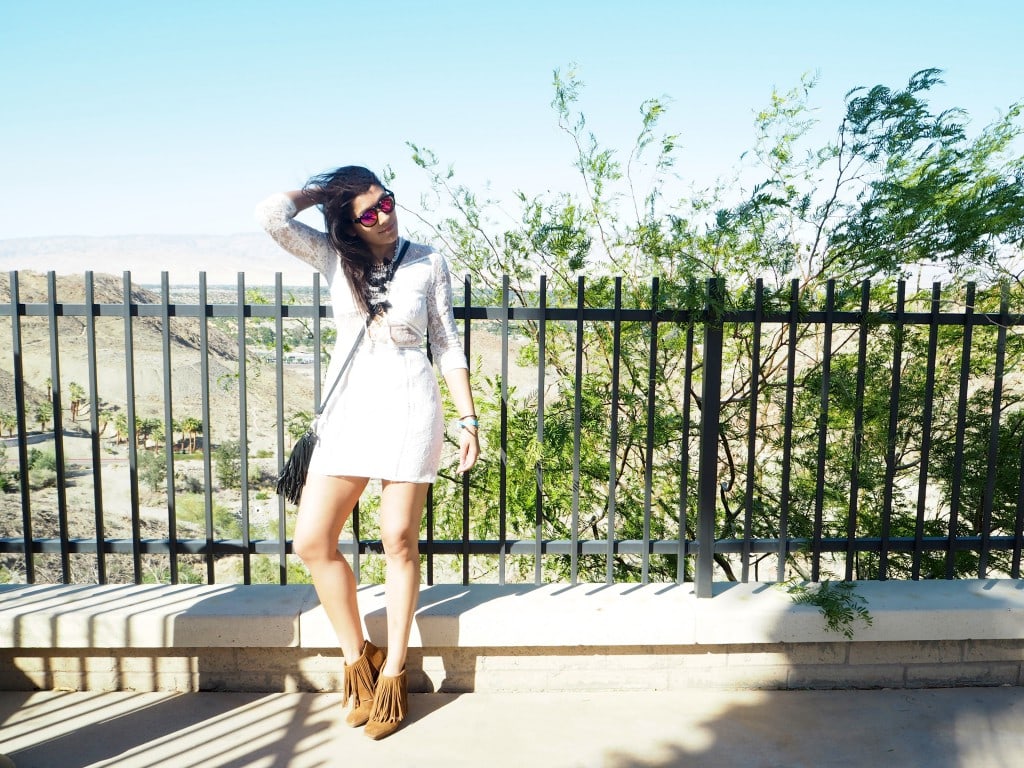 Coachella Festival Street Style
Where? Coachella Music Festival, Palm Springs
When? April 2016
This week I embarked upon an adventure that I've had on my bucket list for a very long time. The Style Traveller LA road trip. Starting off the 2 1/2 week journey at the legendary Coachella festival in Palm Springs. 
As you'll know by now, here at Style Traveller HQ we love a festival and one of the most influential, when it comes to fashion, is of course Coachella. Played out over 2 weekends in April, this arid little corner of the dessert is taken over by some of the world's biggest music acts and along with them comes the world's coolest fashionista crowd.
I've been taking street style photos for a long time now and believe me when I say, Coachella is quite simply THE best festival I've ever been to, when it comes to fashion and style. Filled with wall to wall beautiful people, festival fashion and outfits of the day take centre stage. I attended the festival over four days with Mercedes Benz/ Smart car and after spending just 2 hours in VIP and on the grounds in general, I had over 50 shots of cool festival goers.
So here's The Style Traveller's street style guide to Coachella Festival Fashion…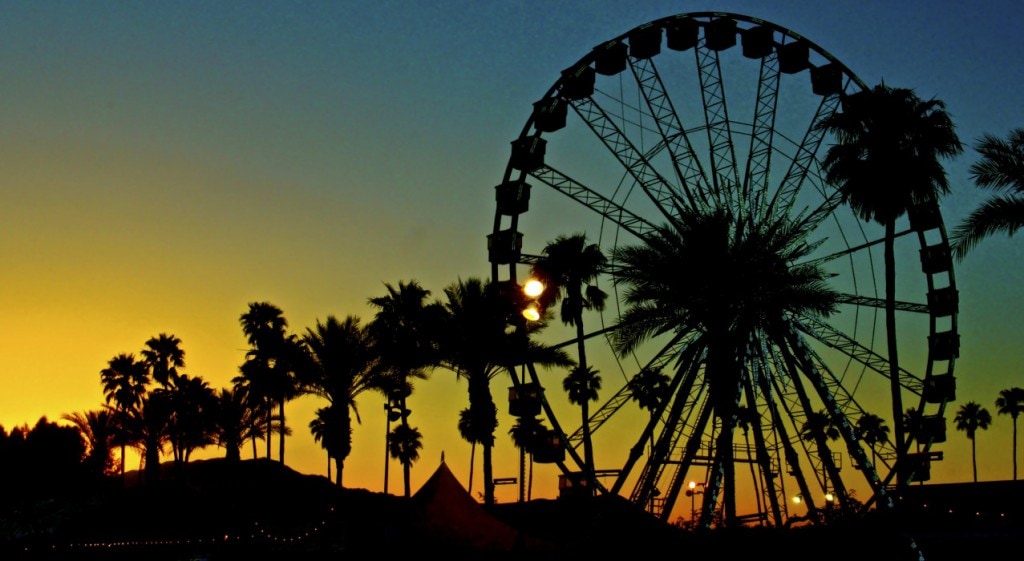 Top: Bonnie The Style Traveller wears The Jetset Diaries dress, necklace and shoes by Next, Bag by Mint Velvet and sunglasses by Westward Leaning.
Above: the obligatory Coachella Festival sunset shot.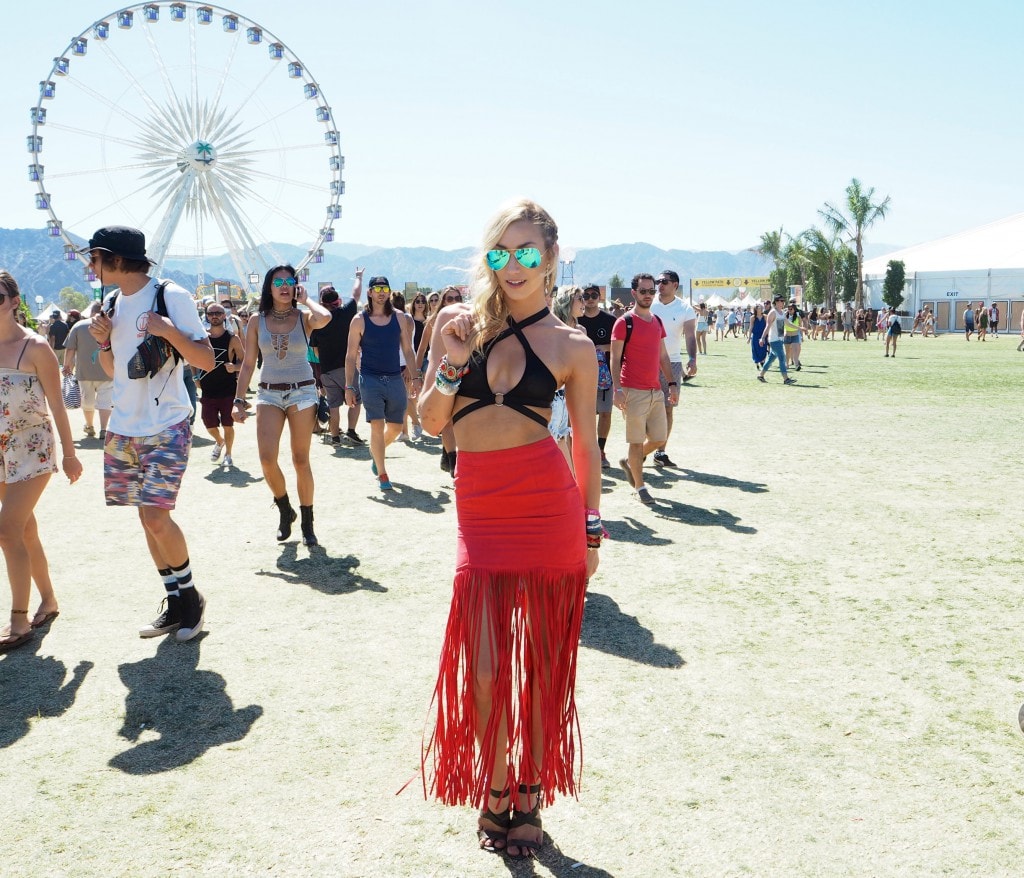 Above and below: Cut out swim suits with mirrored glasses are hugely on trend.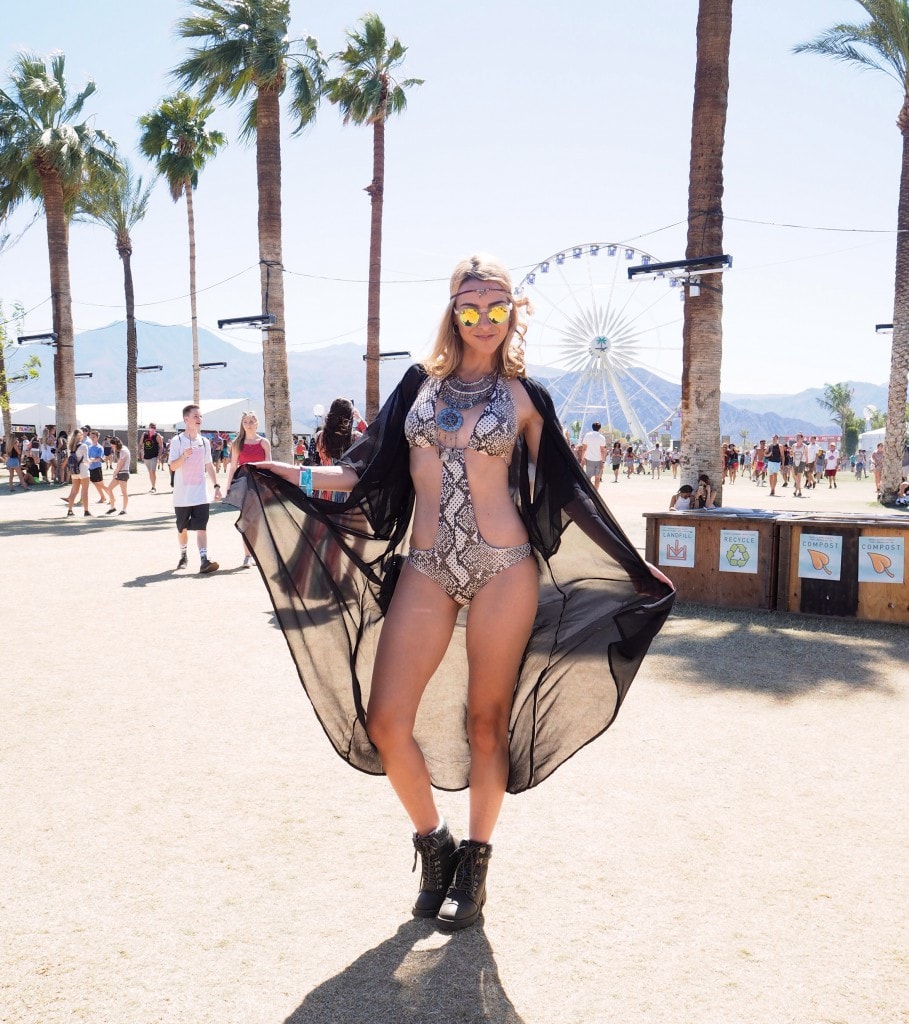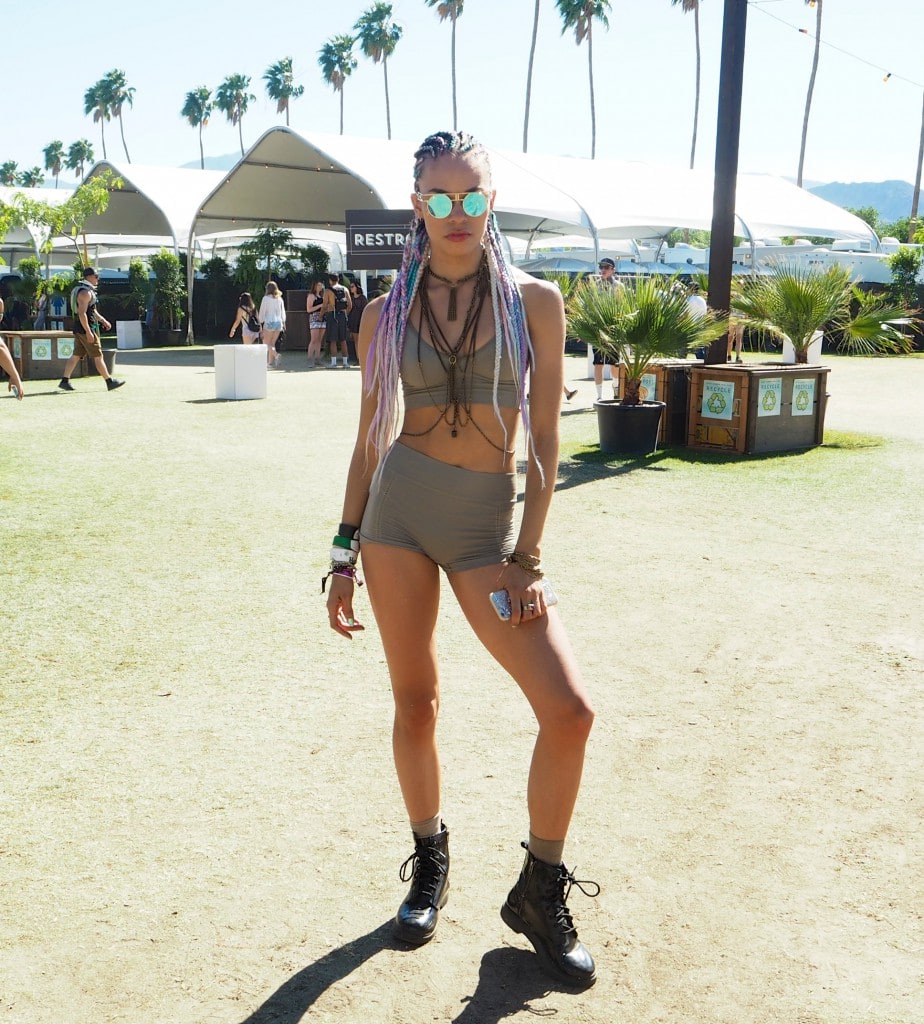 Mid riff is the new fashionistas erogenous zone.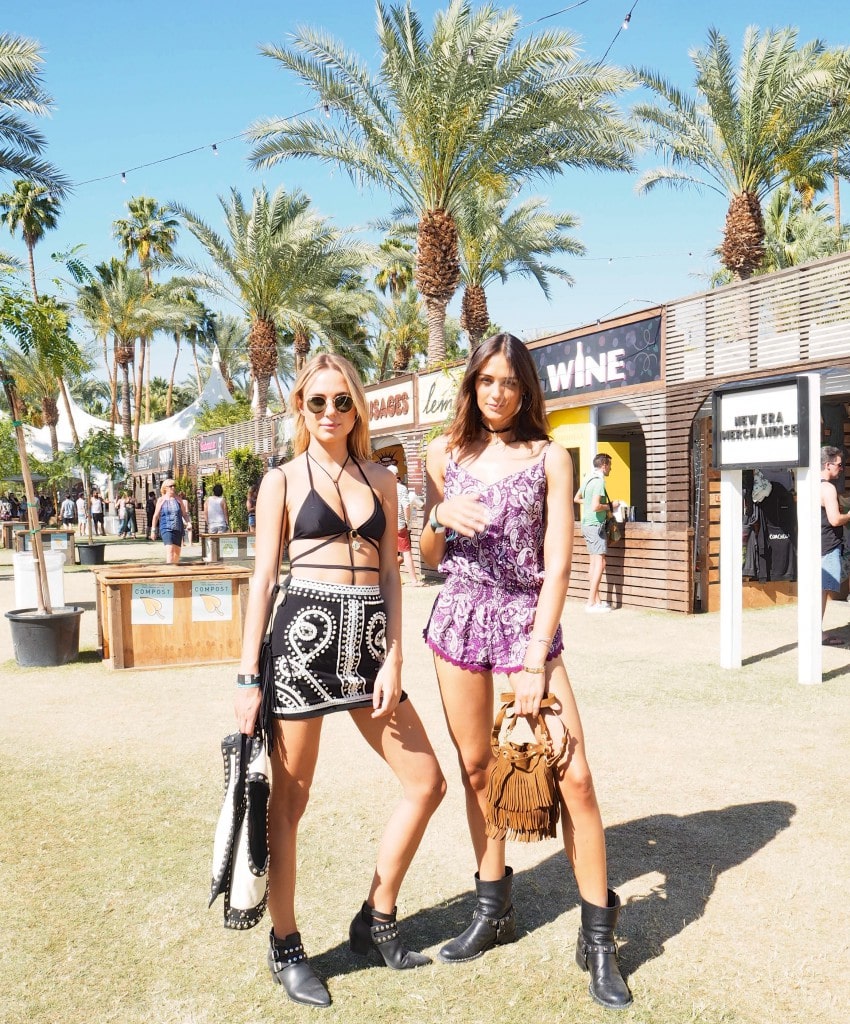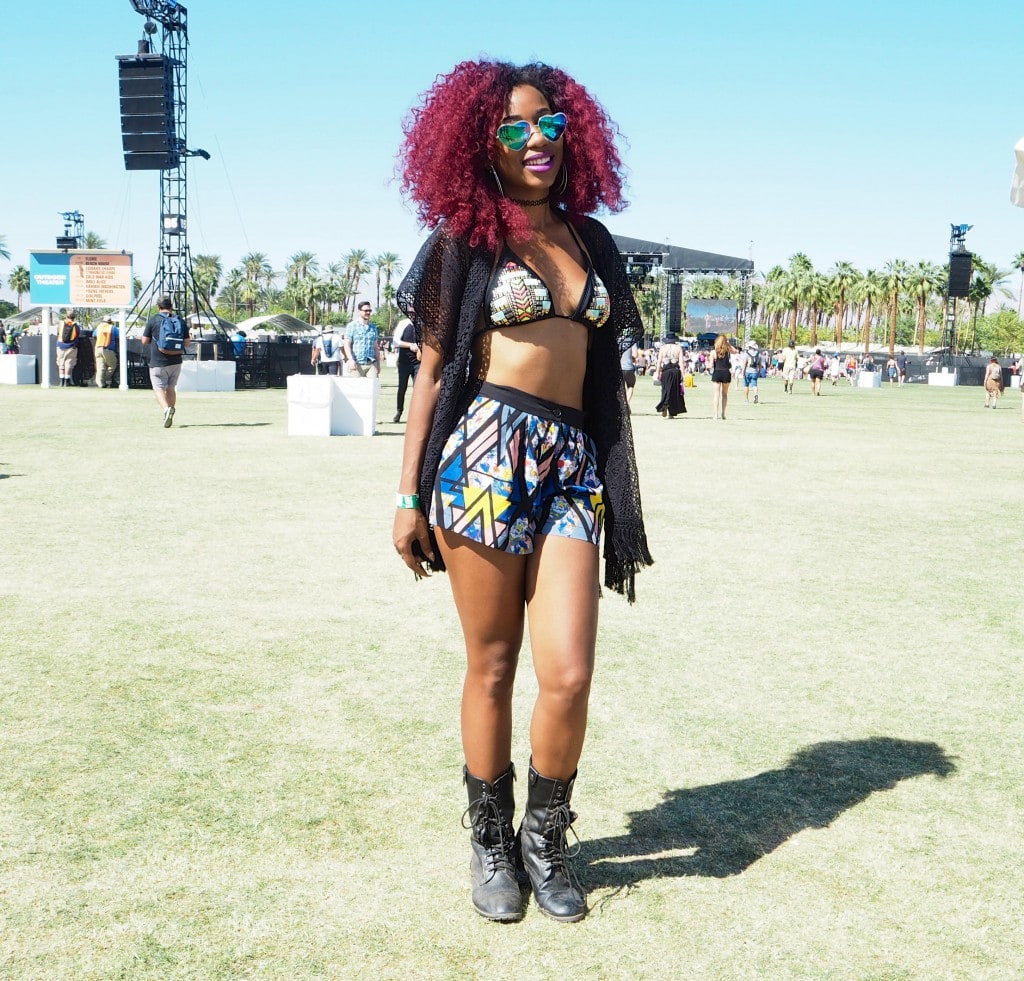 Bold prints and clashing colours.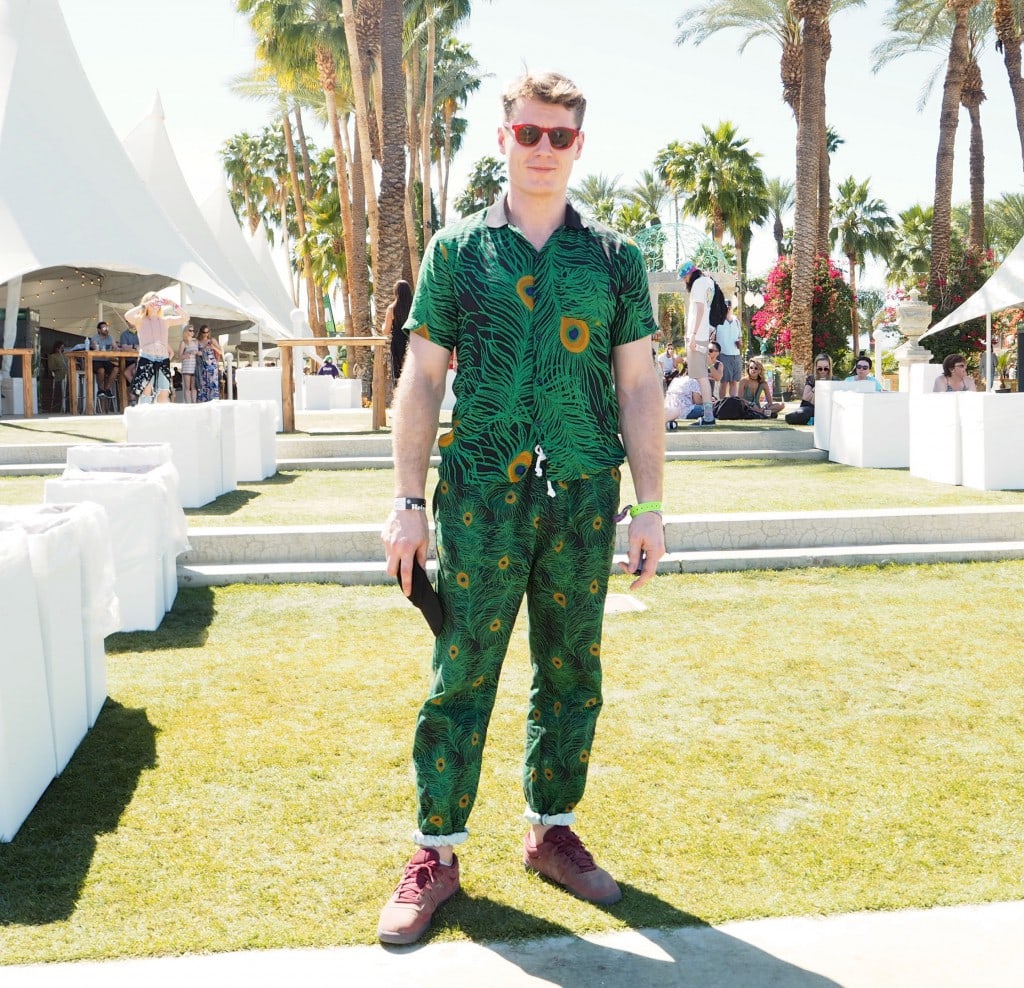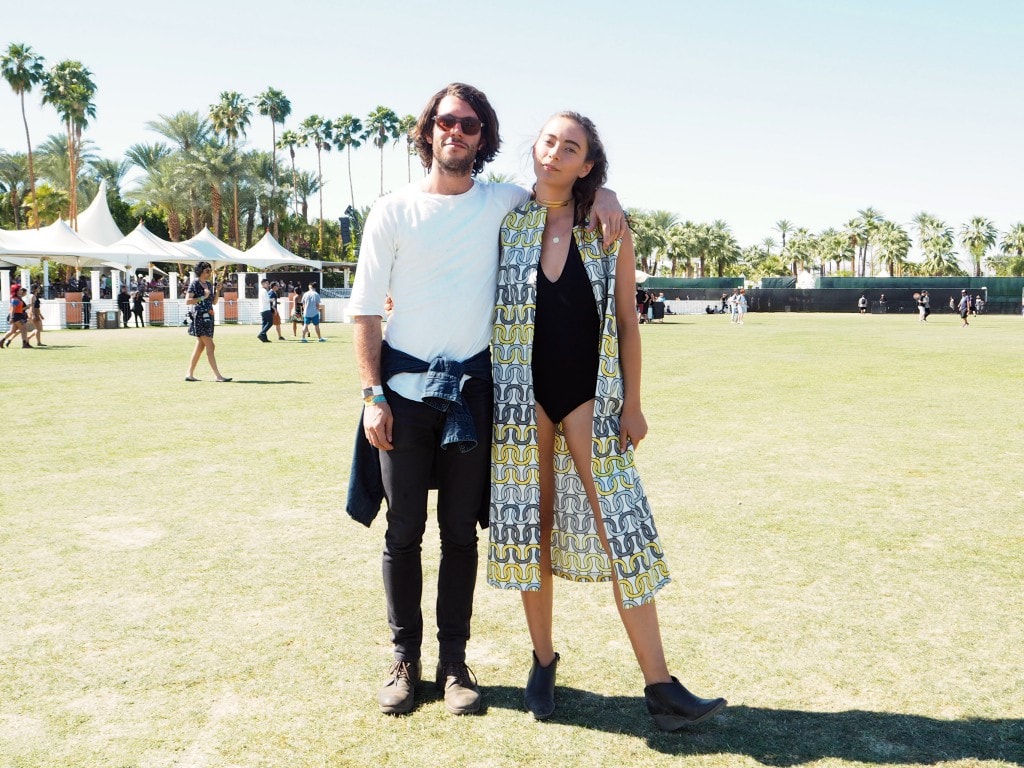 Your swimsuit is your outfit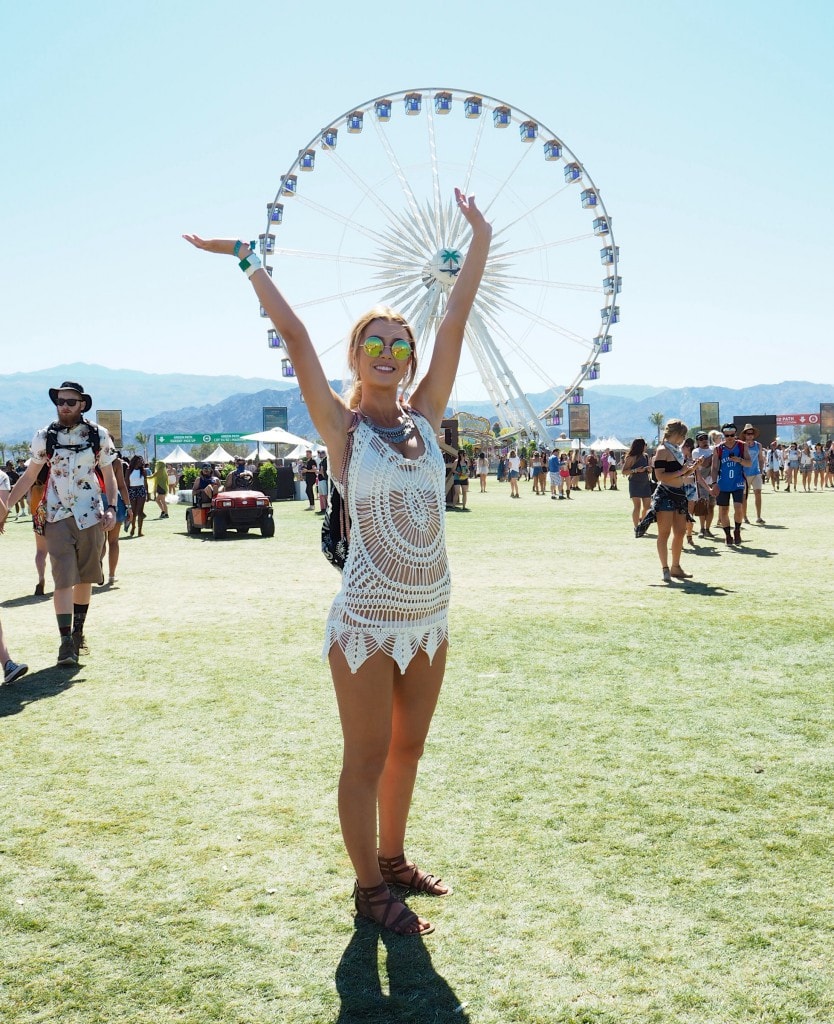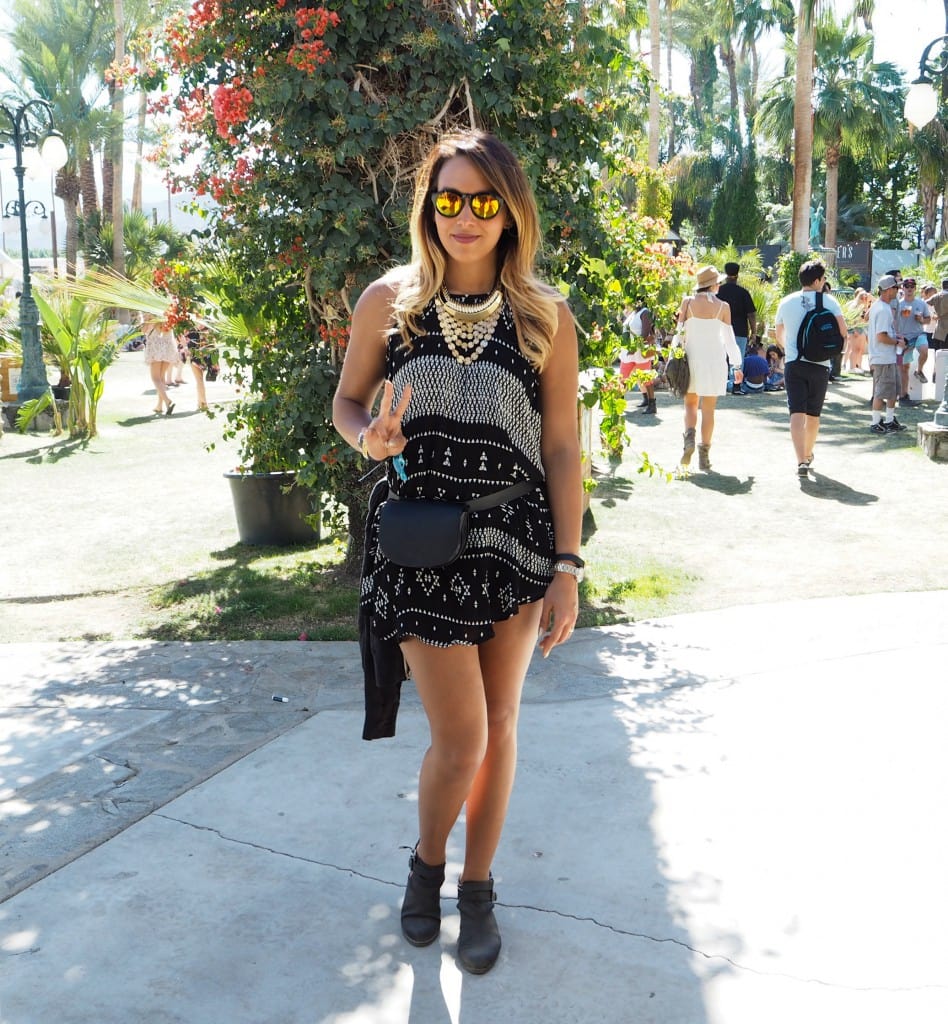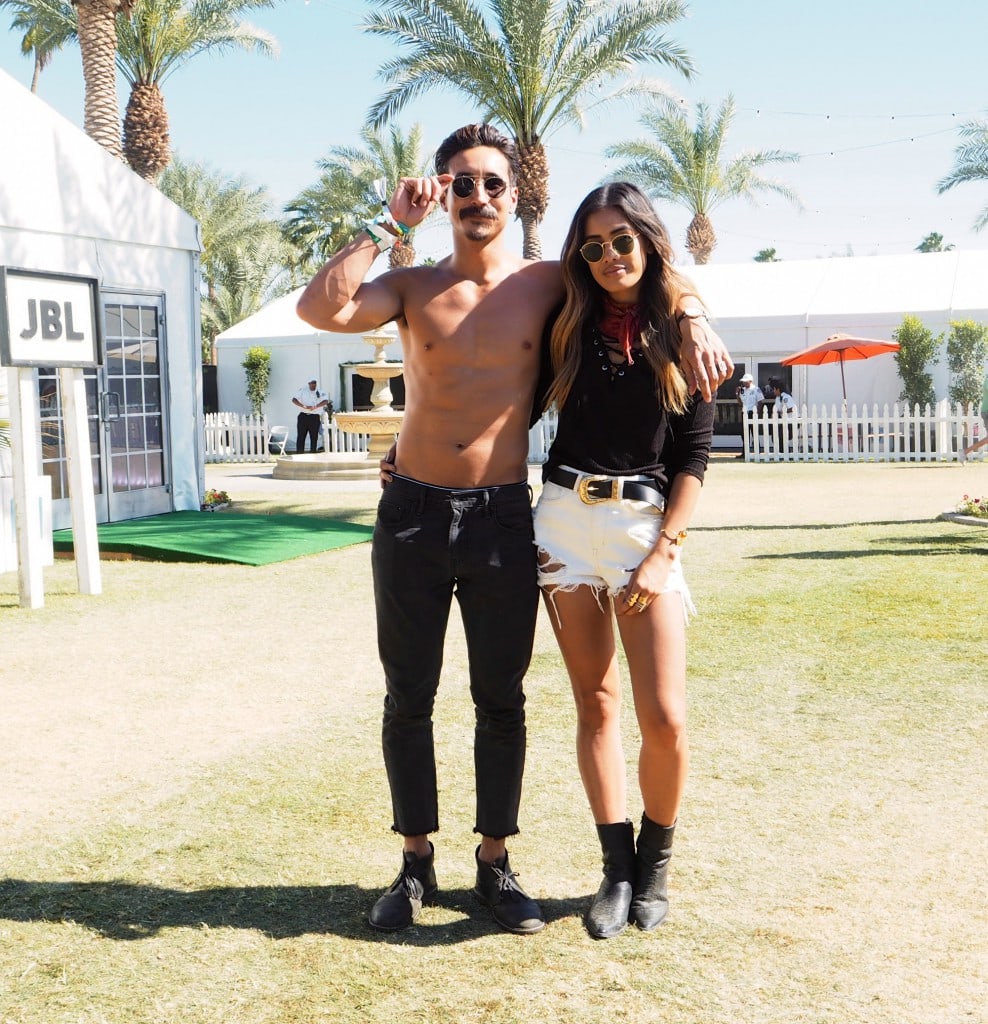 The perfect hipster couple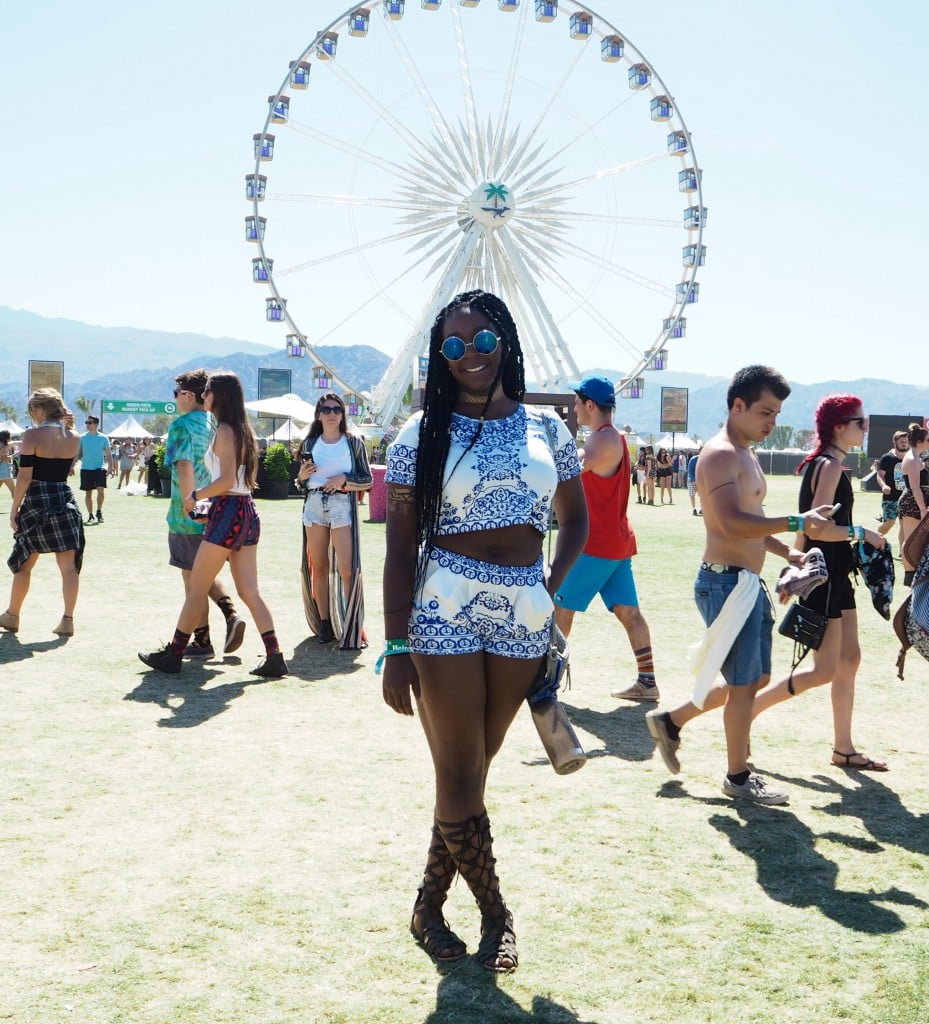 Pretty in prints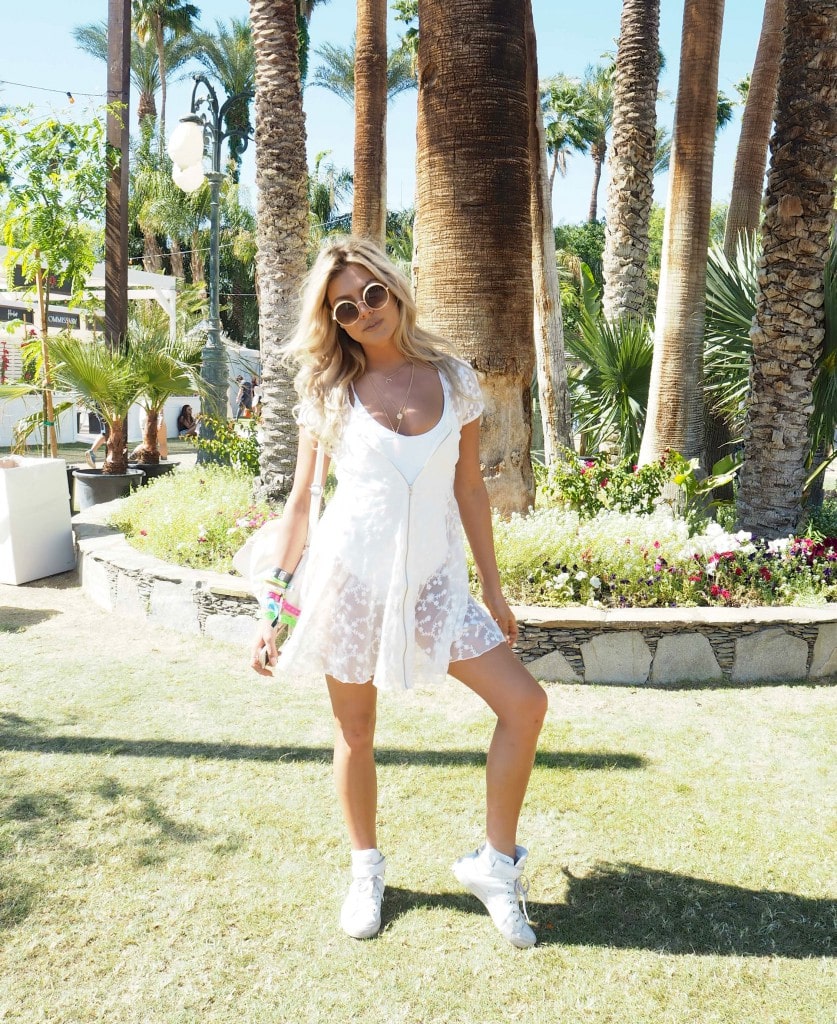 White lace never goes out of fashion at this desert festival.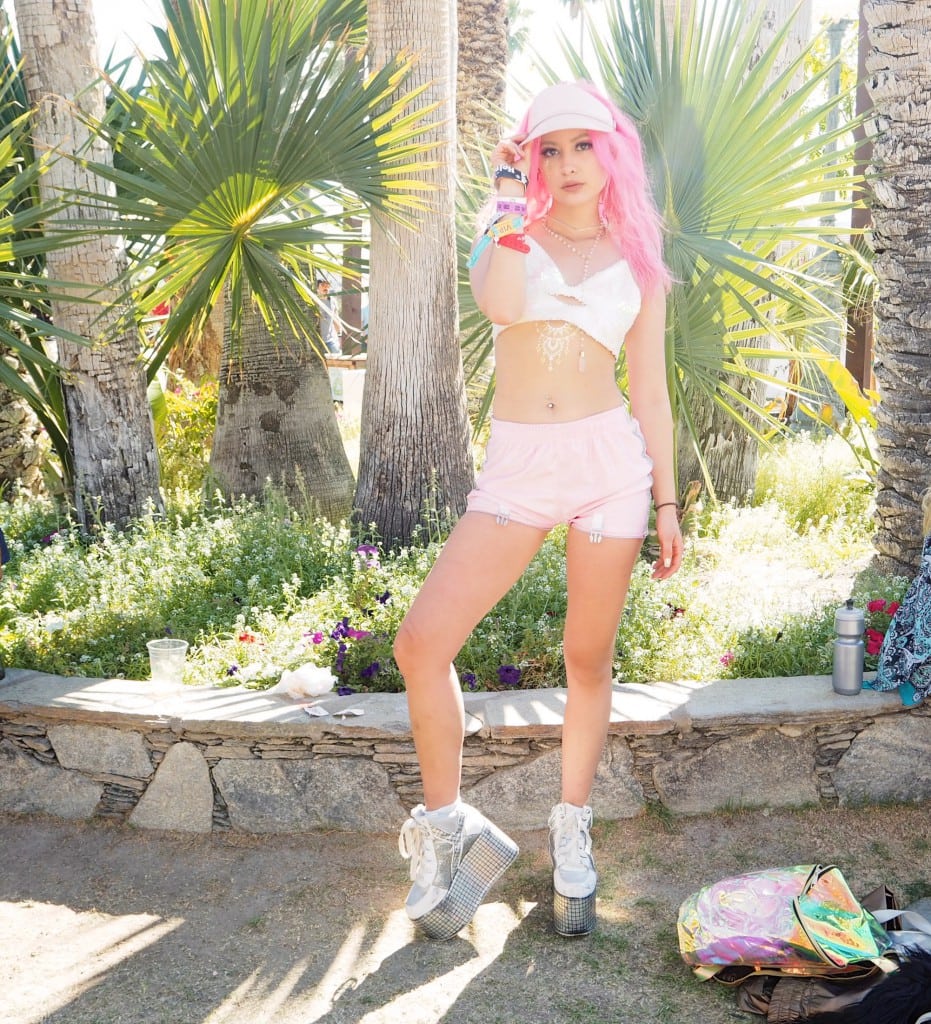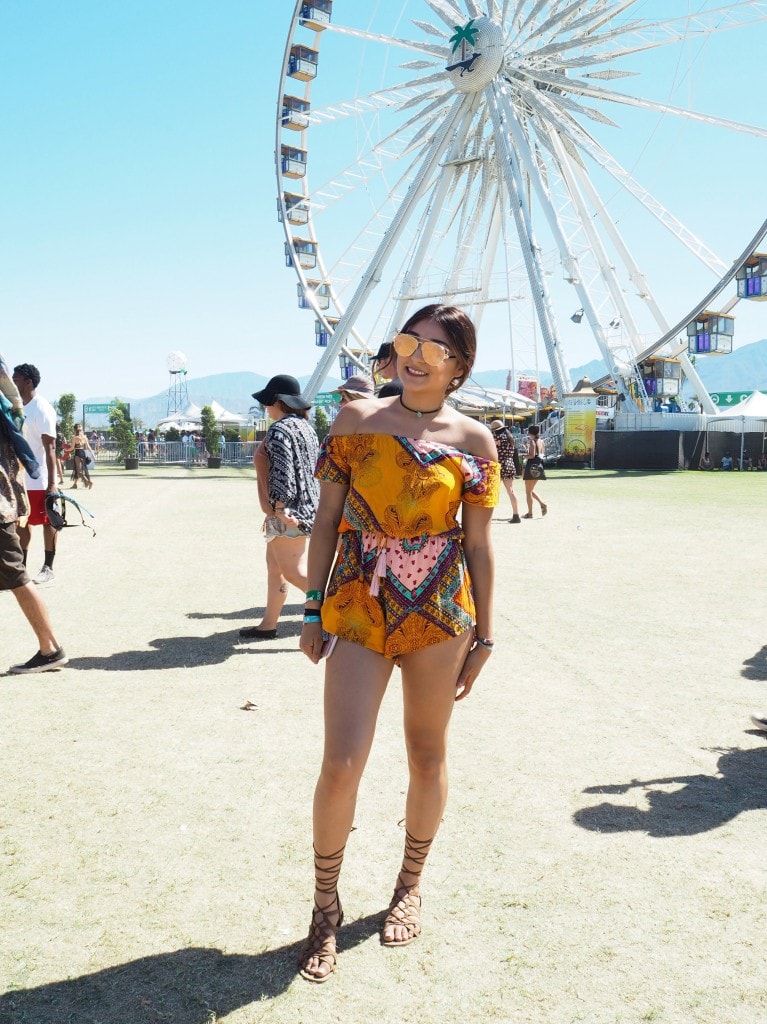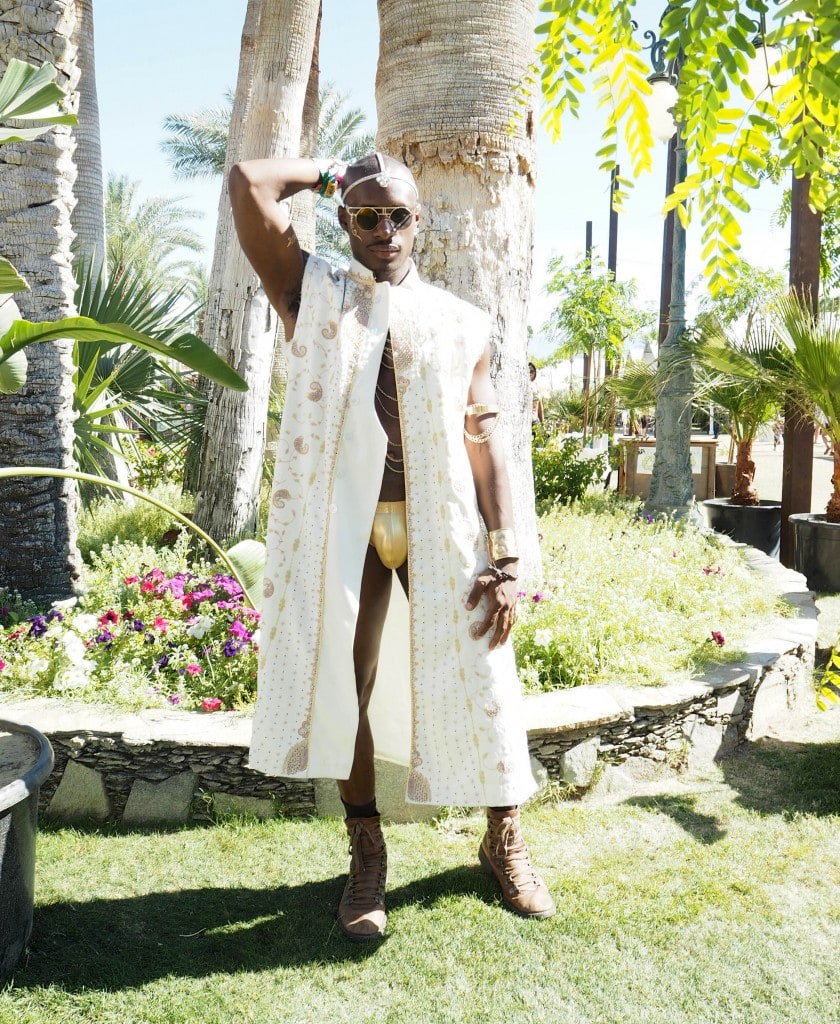 Golden balls!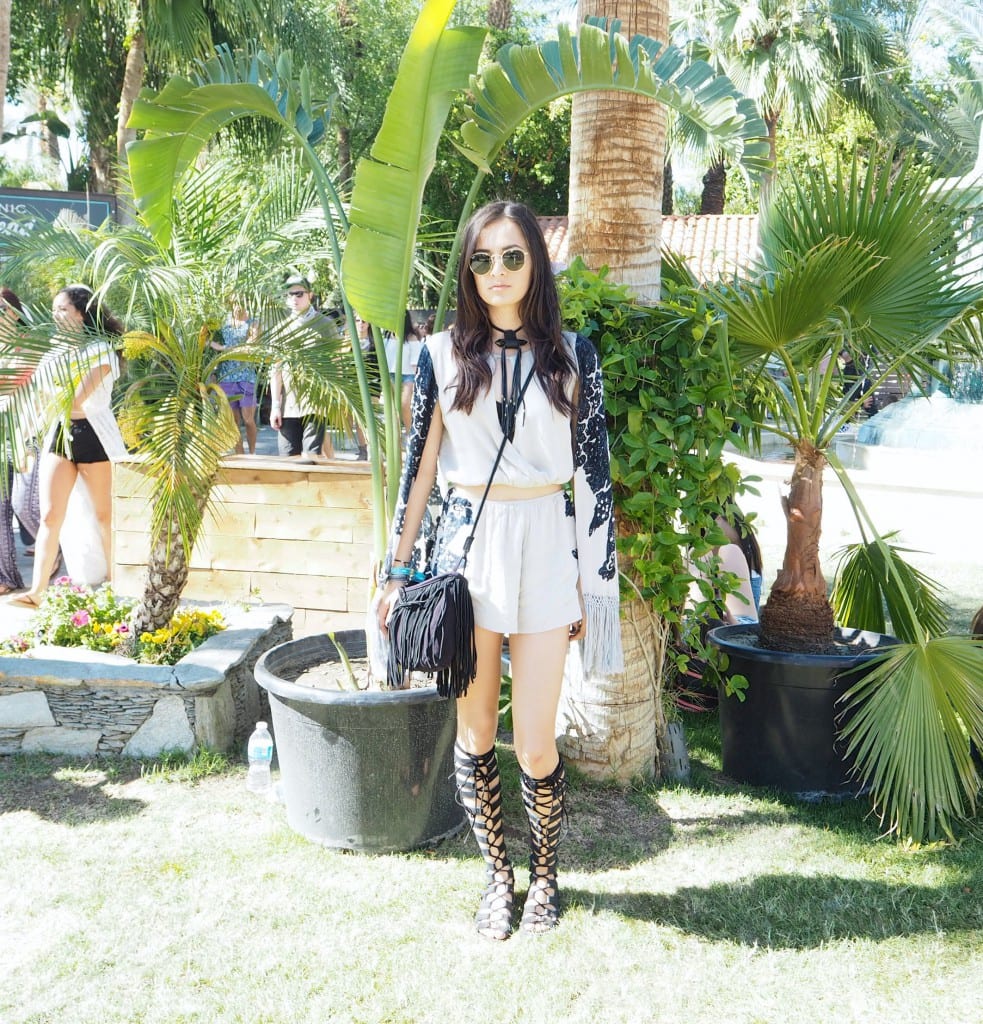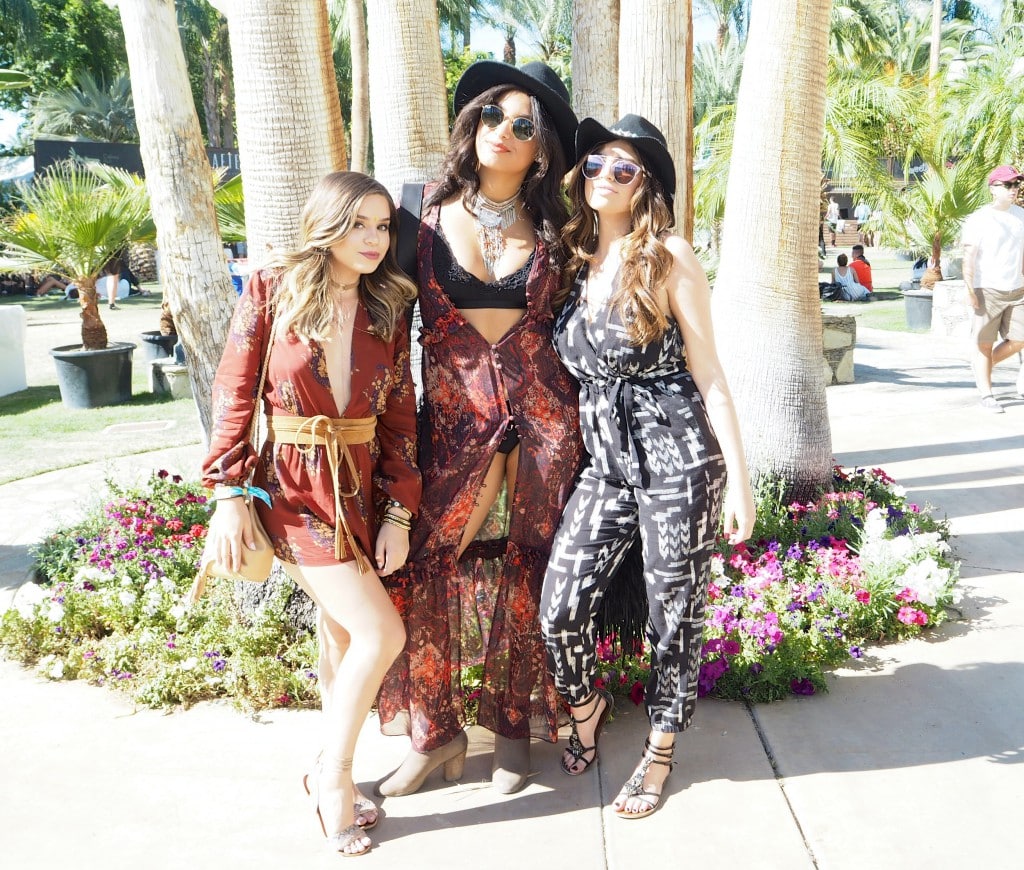 Channelling 70's wood stock vibes.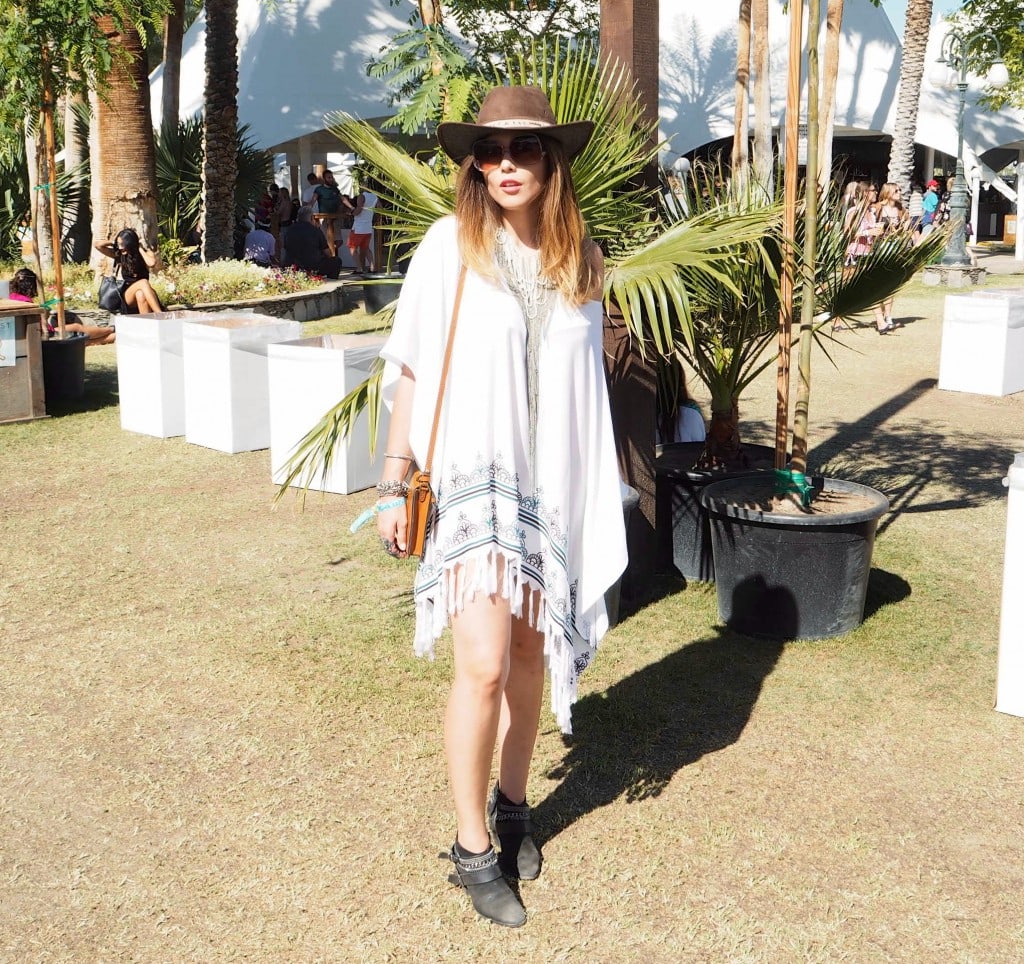 Felt panama or cowboy hats are the accessory du jour.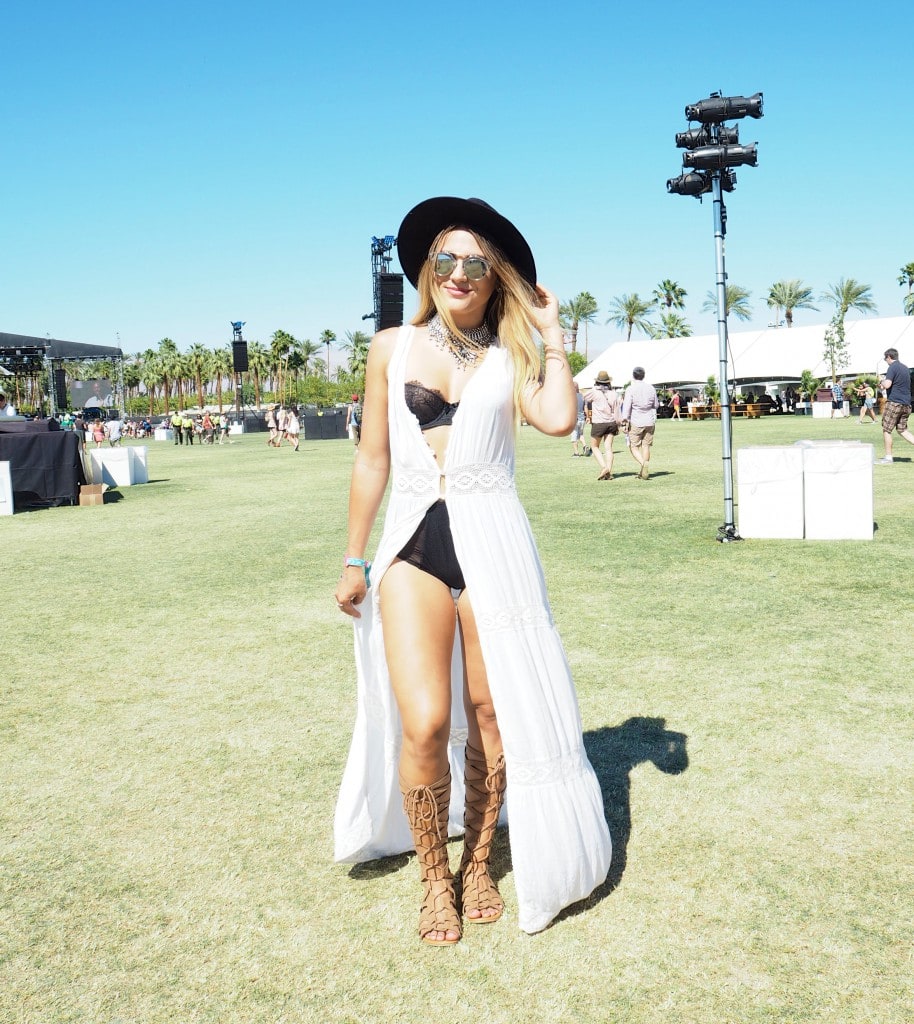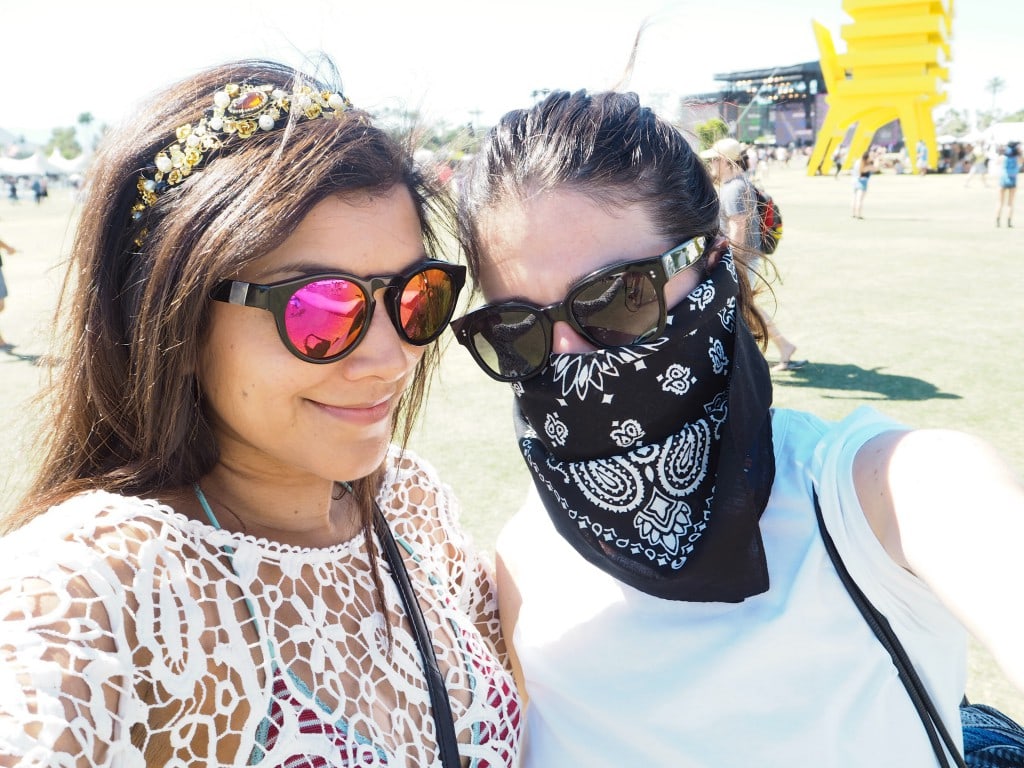 From Dolce and Gabanna head bands, mirrored sunglasses to bandanas to protect from the sun and dust, accessories can help make or brake an outfit.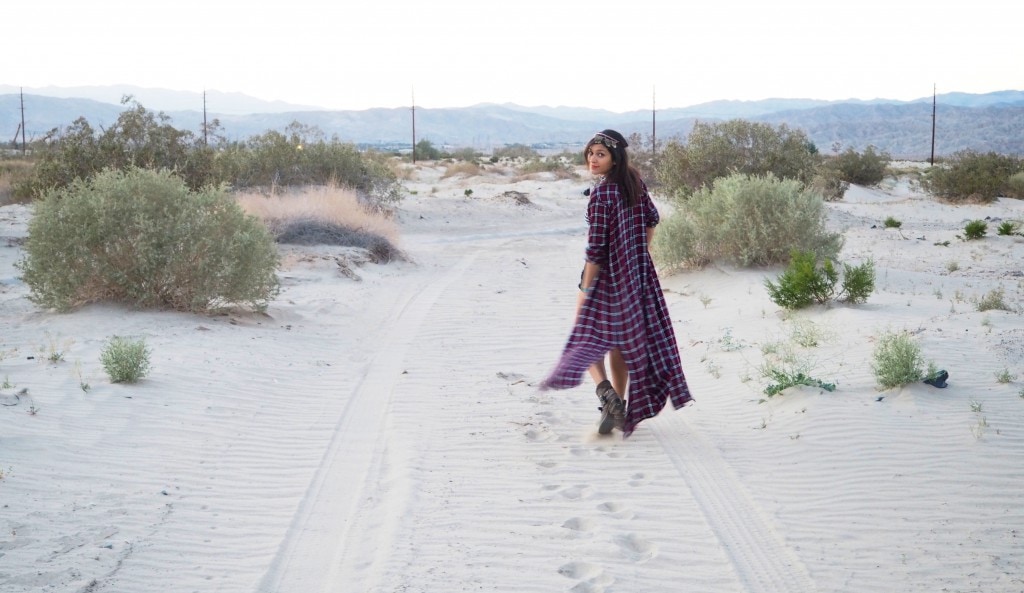 Bonnie the Style Traveller above wearing Rails checked dress and Next necklace as headdress.