Coachella Festival with Smart Car/Mercedes Benz

Coachella Festival with Smart Car/Mercedes Benz
Exactly? Palm Springs, Los Angeles.
When? April 2016.
Why? It's been a very exciting week here at The Style Traveller HQ! This month I'll be embarking on the classic, all American road trip, along Route 101. Starting with a trip to THE most stylish event of the summer season, Coachella Festival! And who better to go with than Team Smart Car / Mercedes Benz!
I was very excited to receive an email in my inbox a few weeks ago from Mercedes HQ in Germany, to see if I'd like to join them on a little American road trip in LA. The itinerary involved driving from Santa Monica to Palm Springs to test drive the new Smart Car Cabrio in a super fun troop and spending a few days at Coachella Festival.
Keep scrolling to see The Style Traveller guide to Coachella 2016 – how to do USA festivals in style…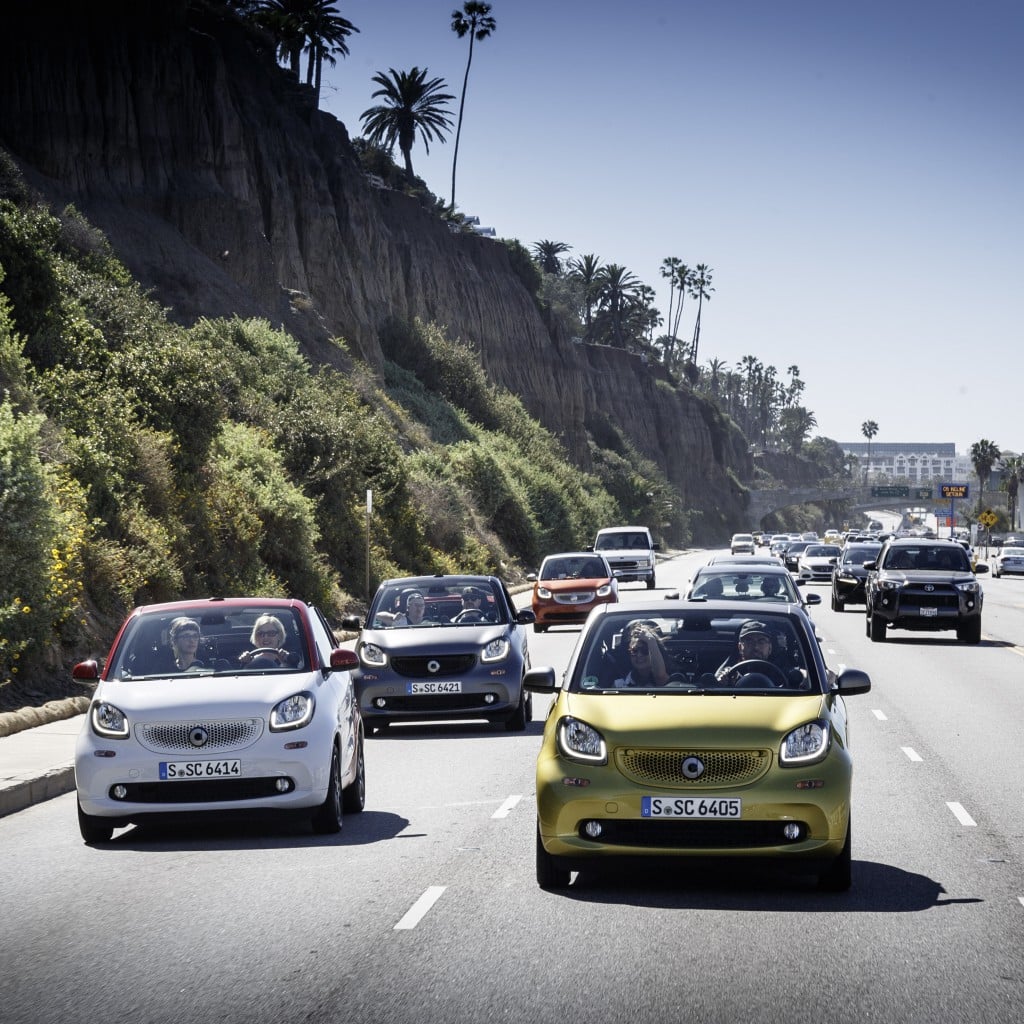 We drove the four hour journey from Santa Monica down to Palm Springs in a cavalcade of six, super stylish and nippy Smart Car Cabrios.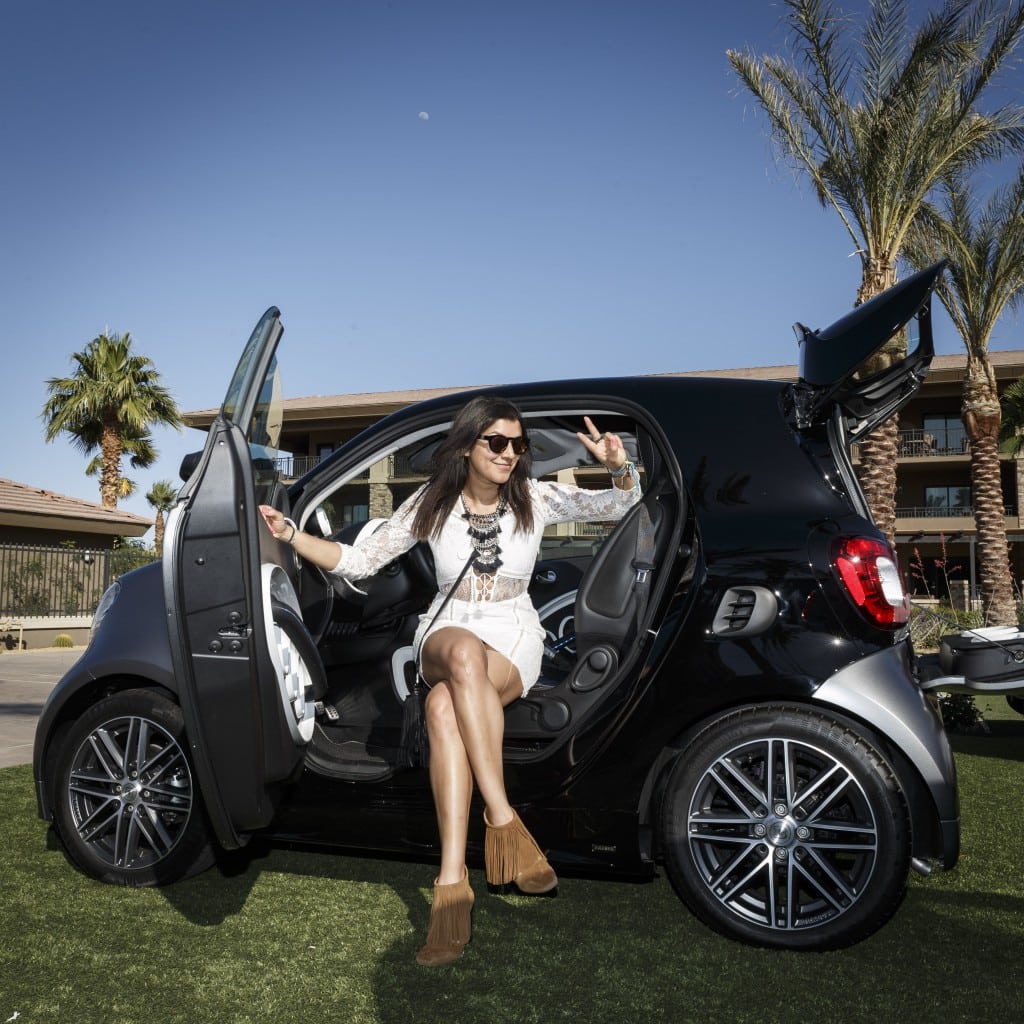 Above: Me posing in the souped up Smart Car parked at The Ritz Carlton. This little number was filled with more JBL speakers then a Kanye West stage set! Let's just say when the music came on I'm sure the entire valley could hear us!
Outfit worn by Bonnie above – Dress by The Jetset Diaries, Necklace and shoes by Next, Agate bracelet by Soru jewellery, Sunglasses by Westward Leaning at Eye-conomy Club.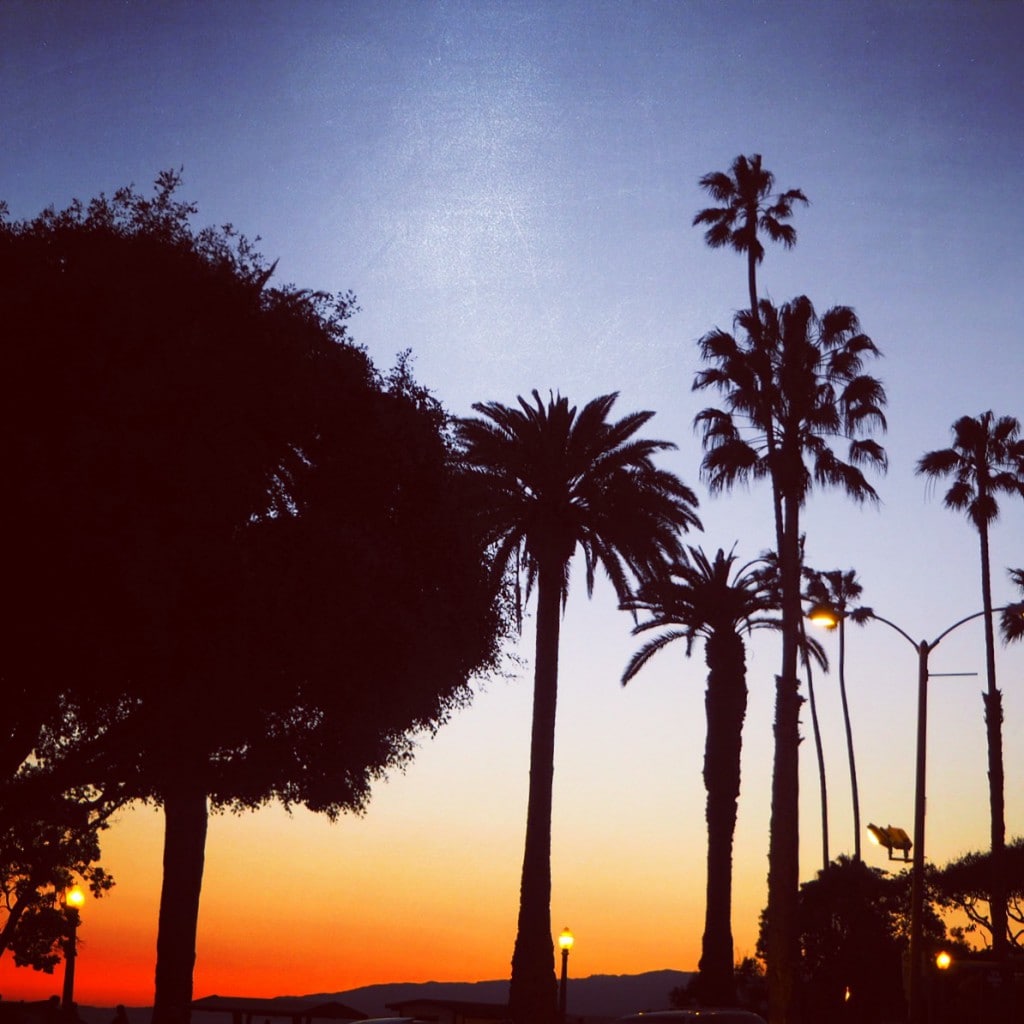 We spent our first night in Santa Monica and enjoyed a wonderful dinner at The Ivy At The Shore Restaurant. Below – my ultimate food porn (and this was only the starter) – Burrata and the impressive, chilled seafood and lobster platter.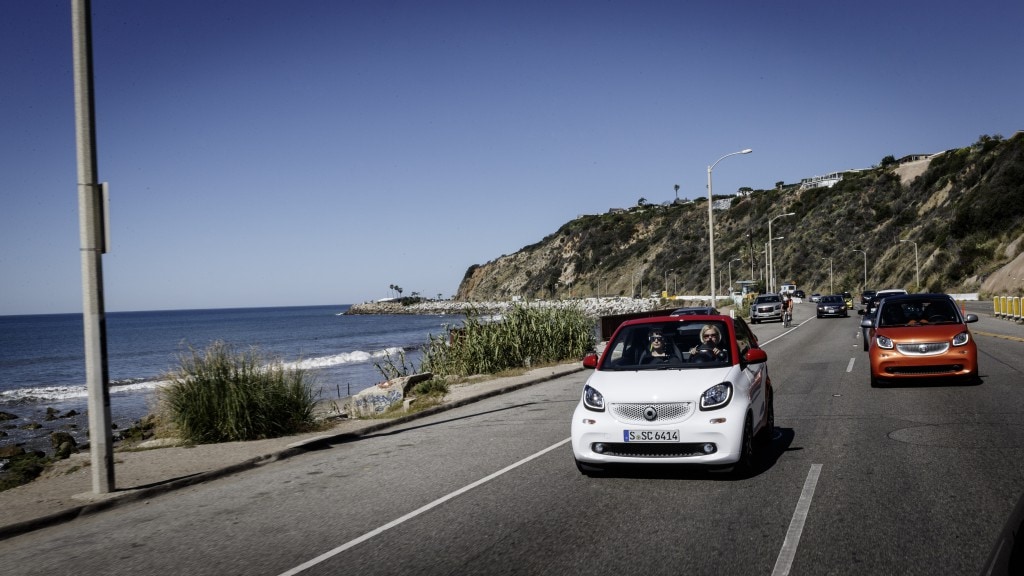 Let the road trip commence..
After a lovely evening at The Ivy At The Shore, we woke up bright and early the next day and set off on the four hour road trip. We drove through stunning scenery, from spectacular, coastal roads, through other worldly wind farms with snow capped mountain backdrops and desert-scapes all the way to Palm Springs.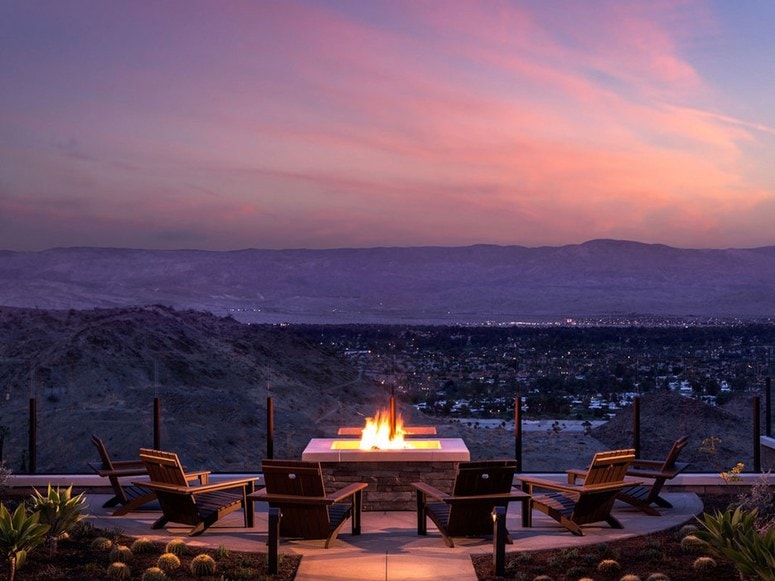 The Ritz Carlton Rancho Mirage, Palm Springs
As you've probably come to expect with The Style Traveller, when it comes to travelling, nothing but the best will do. On arrival at Palm Springs we checked in to our suites at the Ritz Carlton Rancho Mirage with breathtaking vistas over the Palm Springs Valley. Pictured above the view from the terrace at the Rancho Mirage.

What to wear to Coachella
As you've seen in the previous street style post the fashion stakes at Coachella are high. From boho, navaho, 70's inspired looks to white lace, crochet and cut out swimsuits, the trends at Coachella just keep coming. To see the full street style post click here.
Below Bonnie wears – bralette, denim shorts, tassel shoes, necklace and cape all from Next.

Above: Bonnie wears dress by The Jetset Diaries, Necklace and shoes by Next, Agate bracelet by Soru jewellery, Sunglasses by Westward Leaning at Eyeconomy Club and bag from Mint Velvet.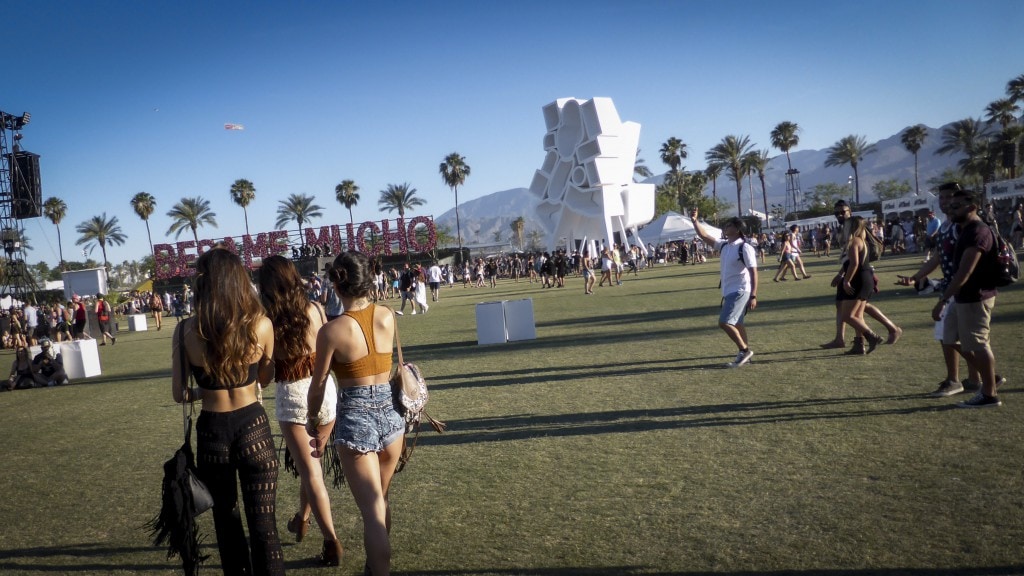 Coachella Calling!
After a fun afternoon zipping around Palm Springs and test driving our cabrios, we started getting in the party spirit and made our way to the Coachella Festival.
Every year Coachella Festival runs over two weekends in April in the searing heat of the Palm Springs sun. This years headliners included Disclosure, Ice Cube, Sia, Major Laser, Calvin Harris and of course Guns & Roses.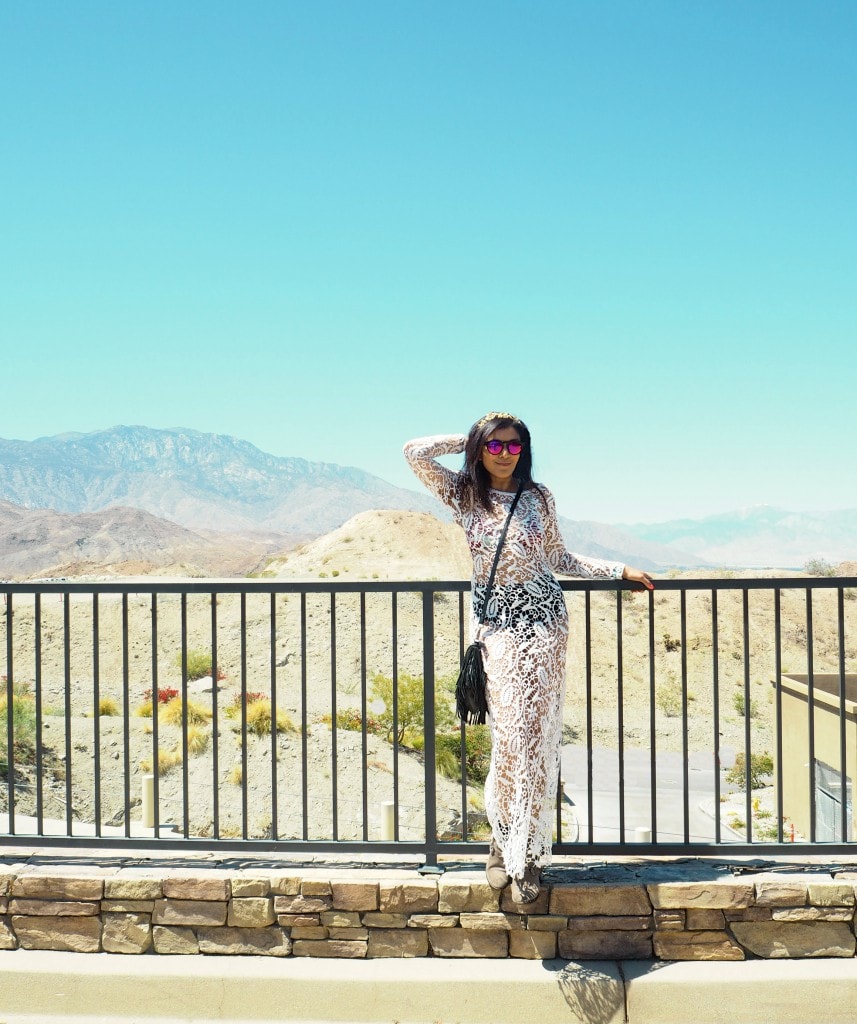 Above Bonnie wears dress by Sandro at Bicester Village, alice band by Dolce & Gabbana, cowboy boots by Russell & Bromley, bag by Mint Velvet and sunglasses by Westward Leaning.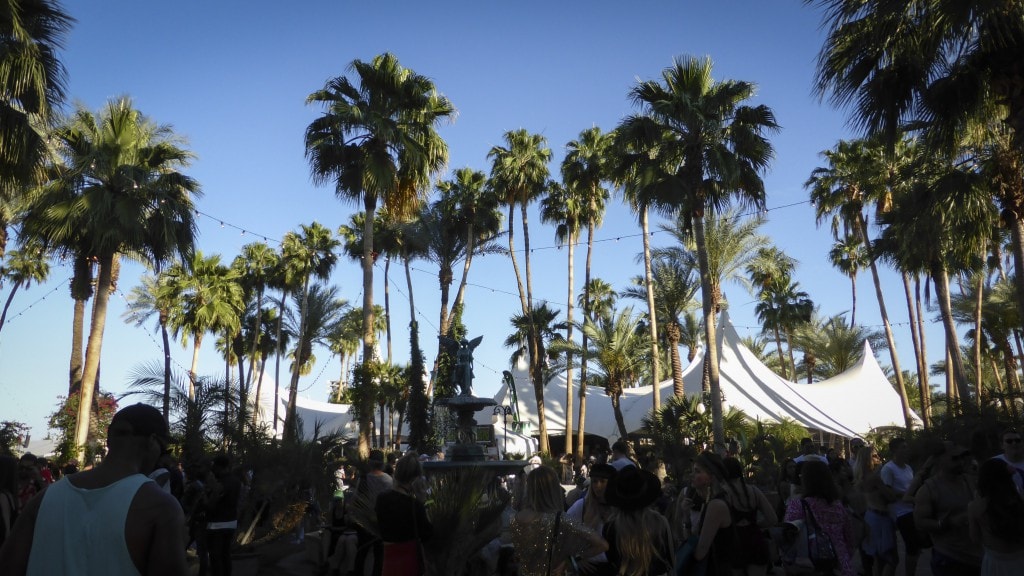 Party On
I can safely say that not only is Coachella one THE most stylish festivals I've ever been to (and I've been to a lot!) but it's also has the most aesthetically beautiful setting. The LA sunshine draws in the 'it' crowd, models, creatives and celebs, who all party it up in the marquees, stages and art installations, which are built to highlight the stunning, natural backdrops of Palm Springs.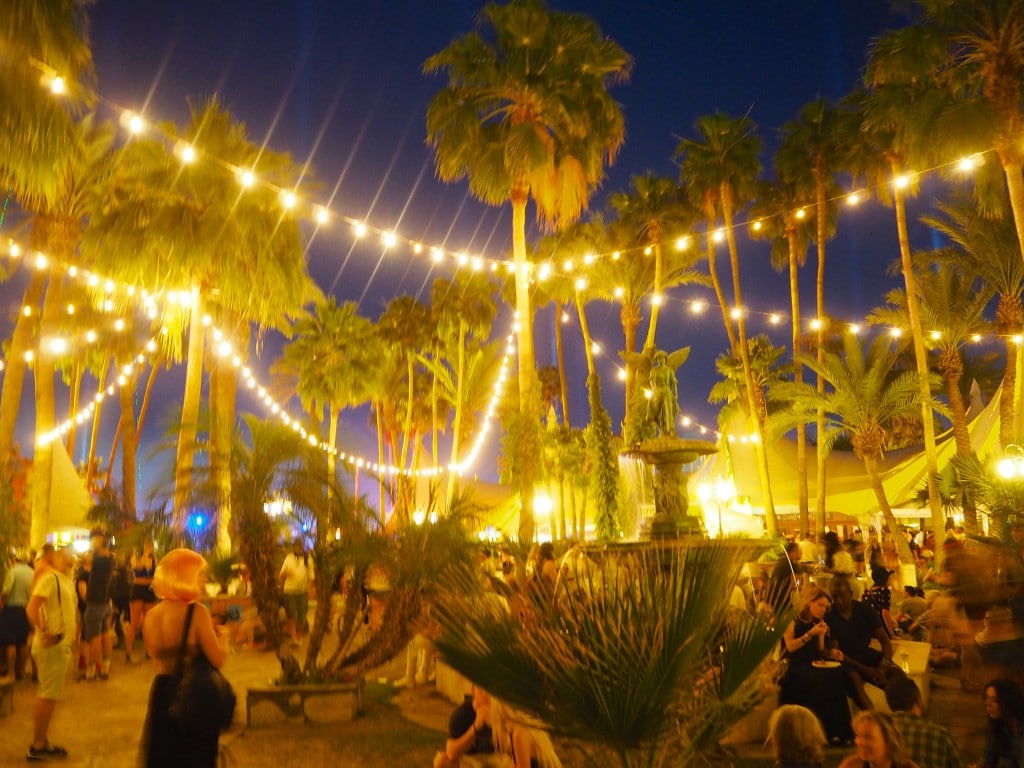 The Style Traveller tip?
I highly recommend spending a little extra money and going VIP. Not only do you get a great view of the main stage, an insider track to all the celeb action; we spotted Leo and Rihanna canoodling pre her appearance with Calvin Harris; but it's also an absolutely beautiful and magical setting. I've rarely seen fairy lit water fountains and perfectly manicured lawns at any other festival.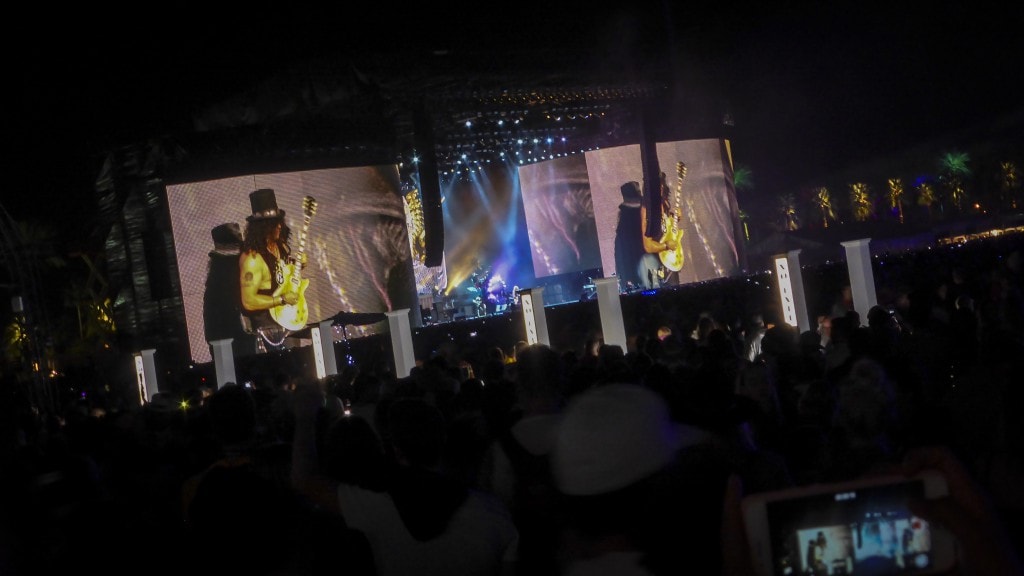 Slash from Guns and Roses plays a legendary set as headliner on the Main Stage. Yes this is the opening riff to 'Sweet Child of Mine.'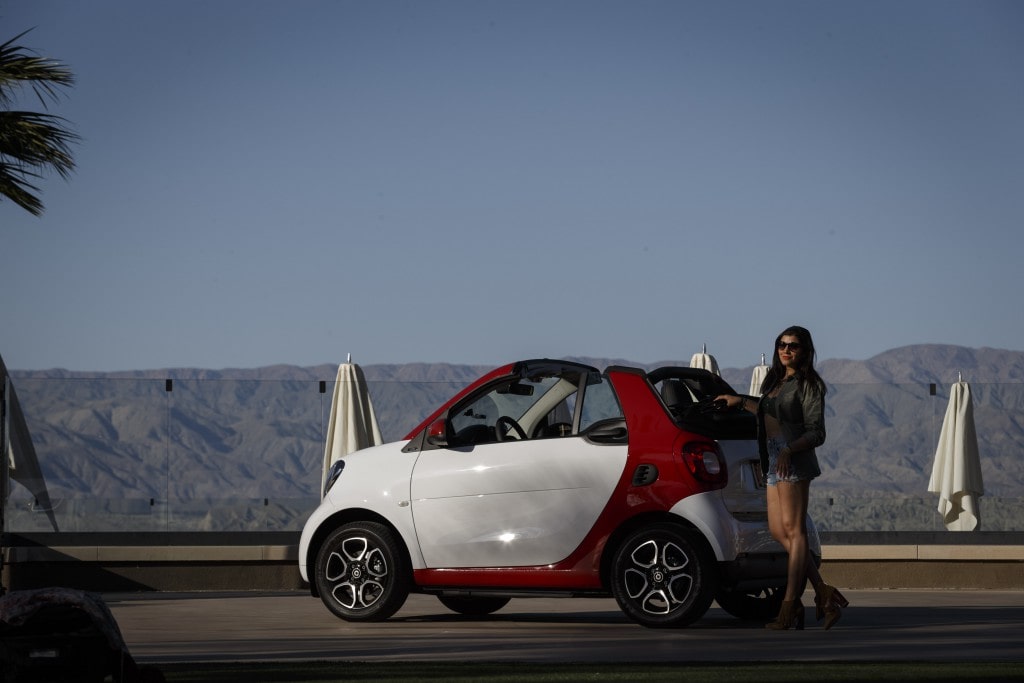 Above: Bonnie poses next to her favourite little festival accessory!
Below: The obligatory Coachella ferris wheel at sunset shot.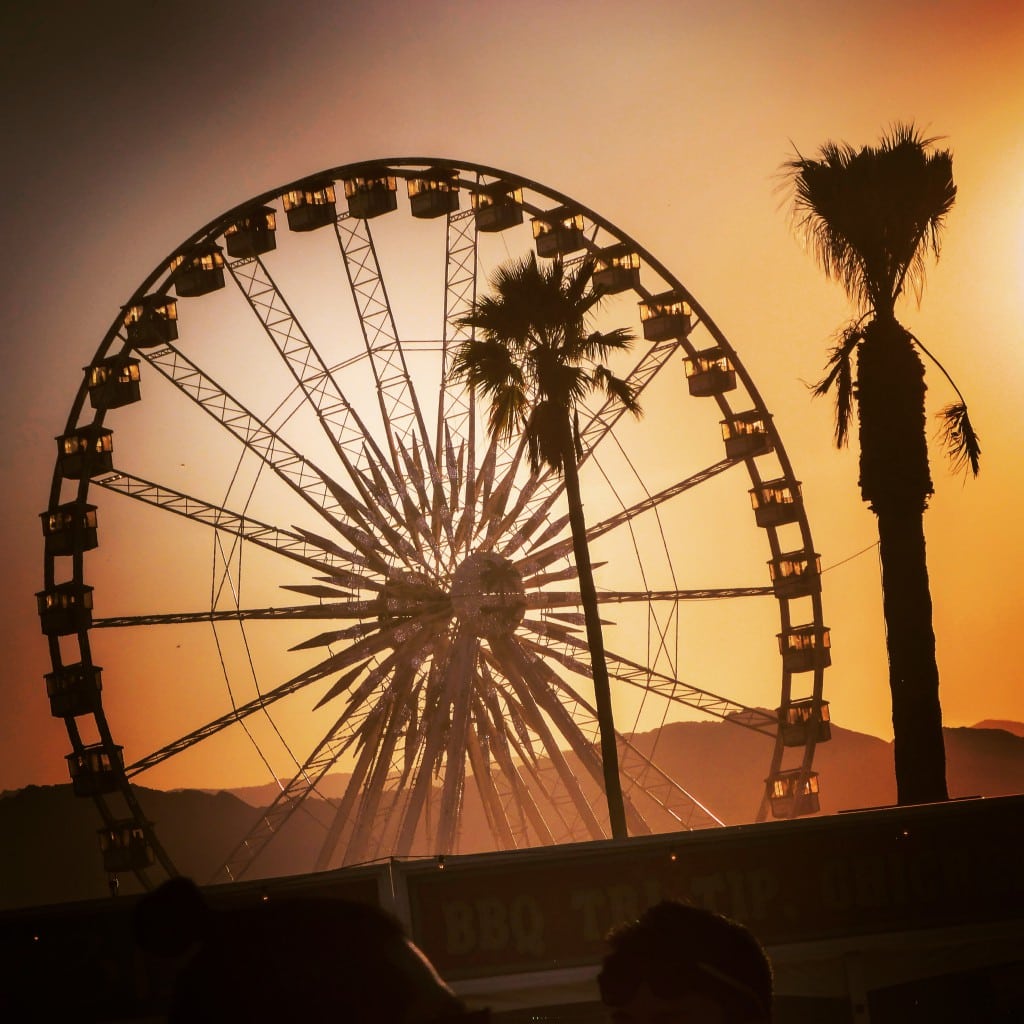 Good night from Coachella, watch this space for more The Style Traveller LA Road Trip action.
For more street style and festival fashion from Coachella click here.