What to wear to Coachella – Festival Fashion
What to wear to Coachella – Festival Fashion
Where? Coachella Festival, Palm Springs, California.
Exactly? The Ritz Carlton, Rancho Mirage.
When? April 2016
This week I was very lucky to visit Coachella Festival in Palm Springs as the first leg of my 'The Style Traveller American Road Trip.' I was staying at The Ritz Carlton, Rancho Mirage, so between gigs I managed to nip back to the hotel and shoot some of my favourite festival outfits from Next.
Every spring the fashion world descends upon Coachella. Trend spotters, designers and creatives like to keep a close eye on the styles coming out of the festival, as these are often a good indicator or precursor as to what the rest of the world's festivals will be looking like come summer.
Key trends to look out for from this season were navaho, boho, suede, tassels, fringing, white cotton and lace dresses, cut out swim suits and kimonos. To see my street style special from Coachella click here.
Keep scrolling to see The Style Traveller / Next festival fashion shoot.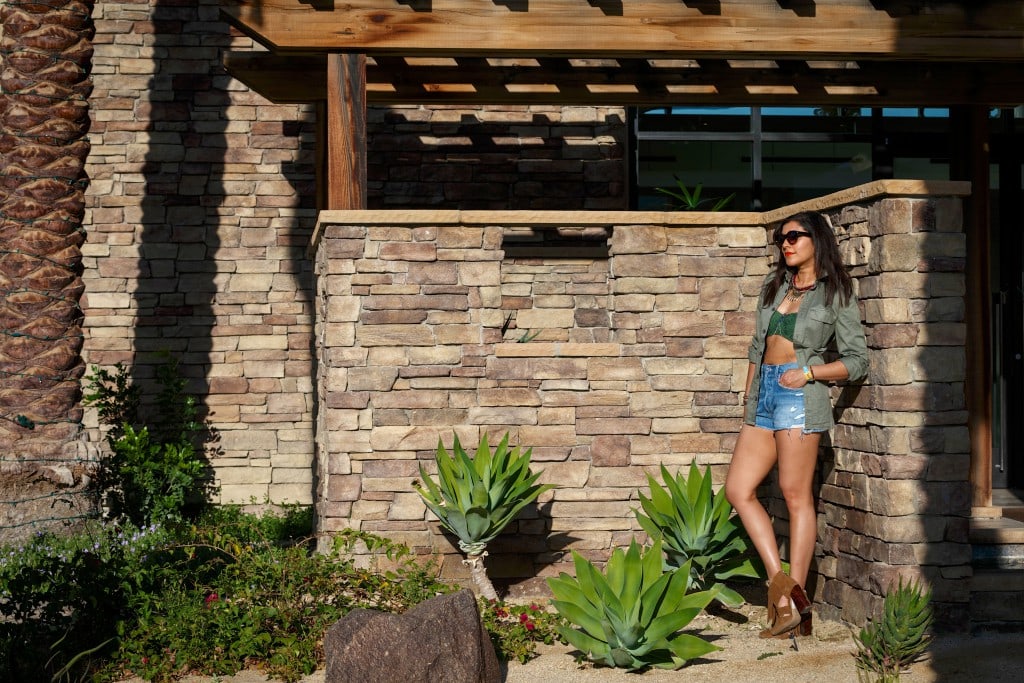 Outfit 1, Bonnie wears – Denim cut offs, Khaki bikini top, men's khaki shirt, statement necklace and sunglasses, tassel boots all by Next.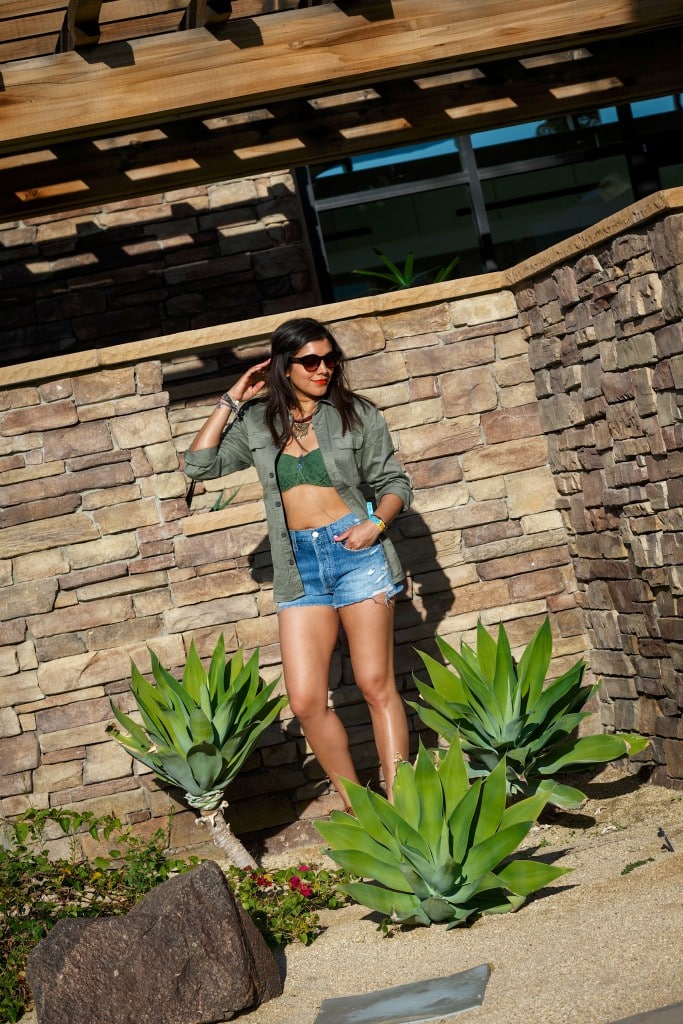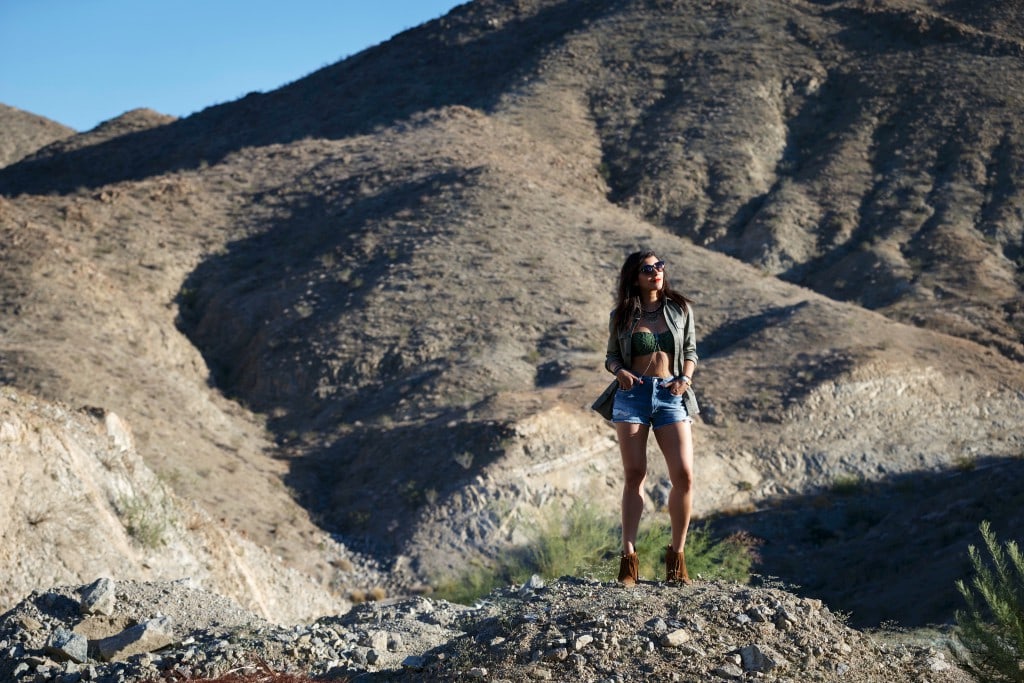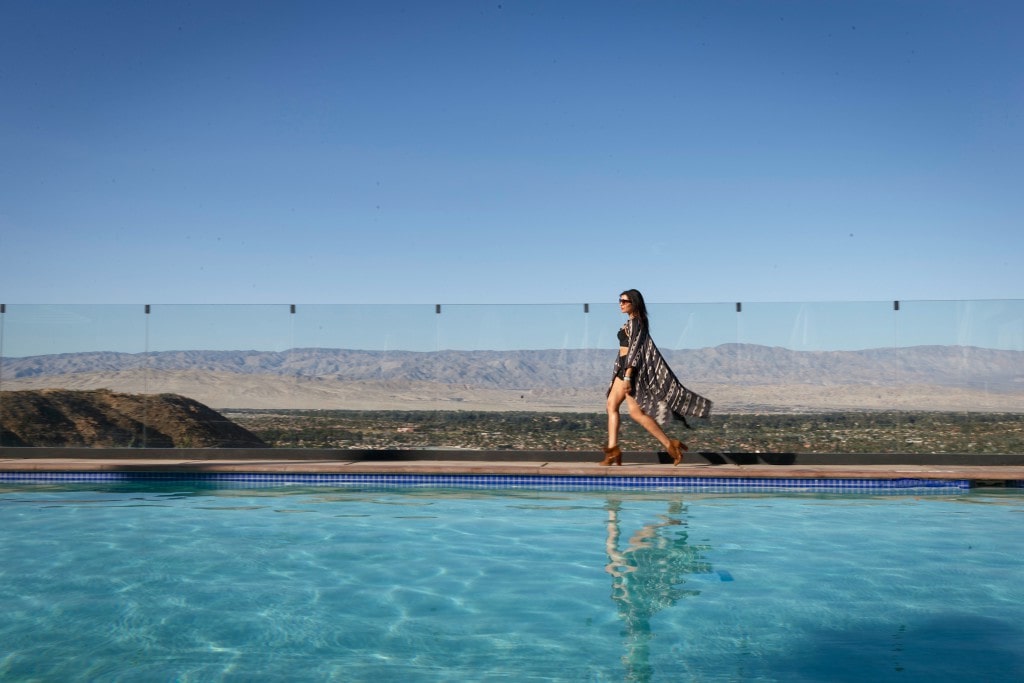 Outfit 2, Bonnie wears – black cut offs, black bra top, navaho cape, statement necklace, sunglasses and tassel boots all by Next.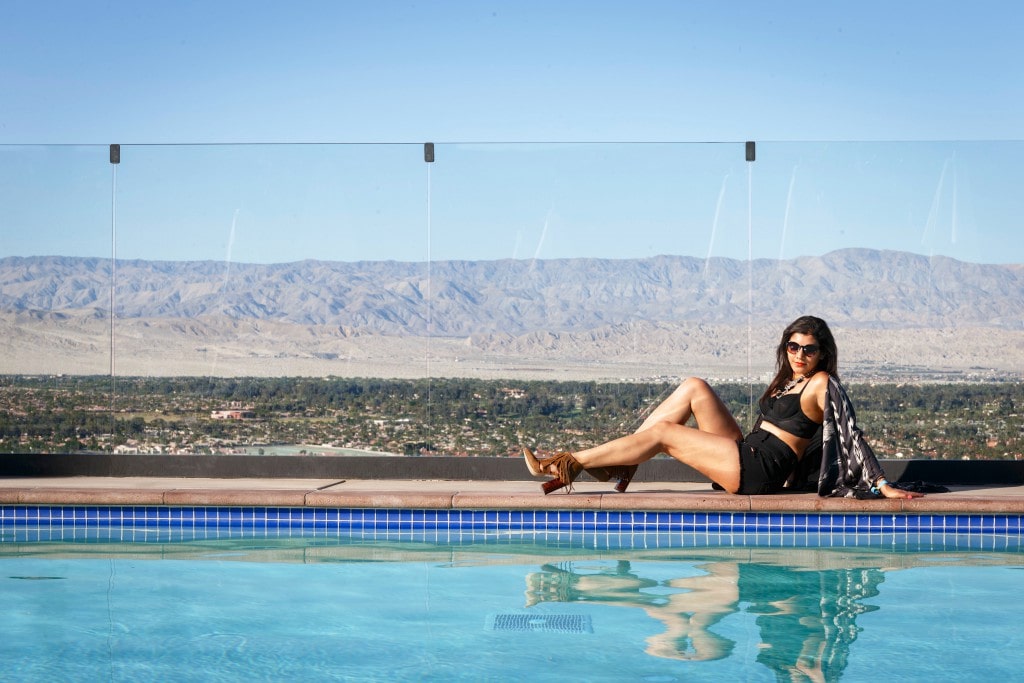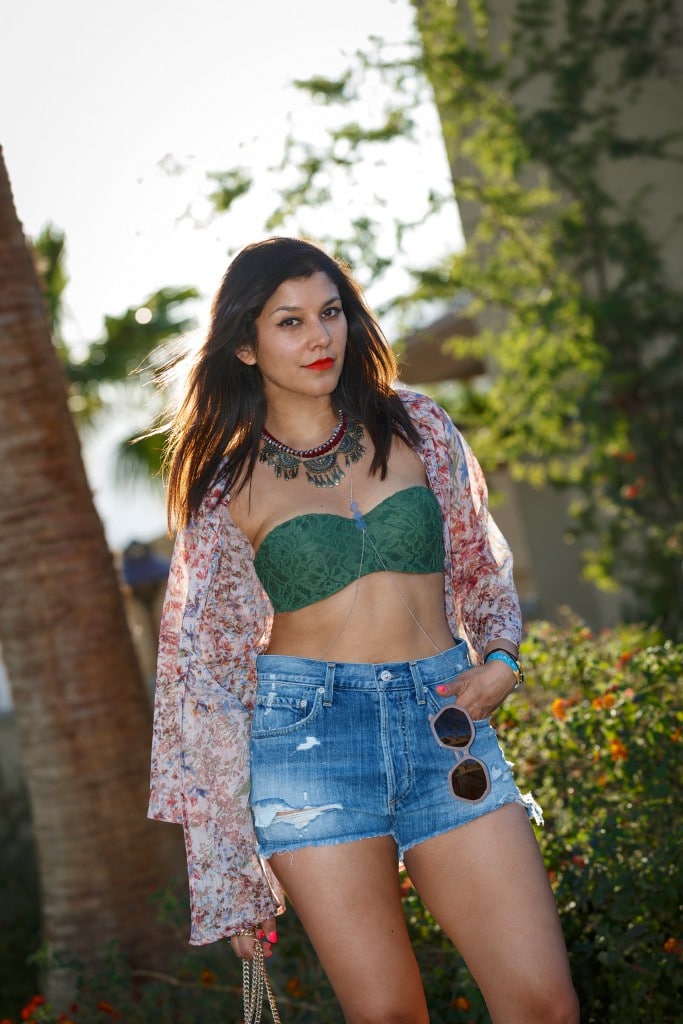 Outfit 3, Bonnie wears – denim shorts, sunglasses, khaki bikini top, statement necklace, cross body suede bag and kimono top (coming soon) all by Next.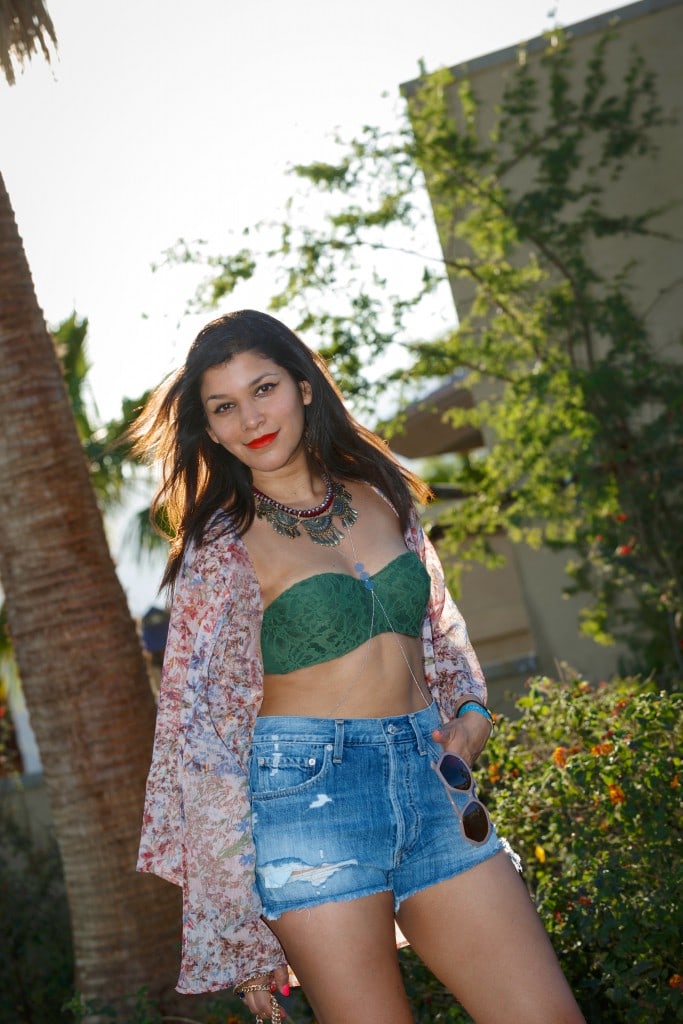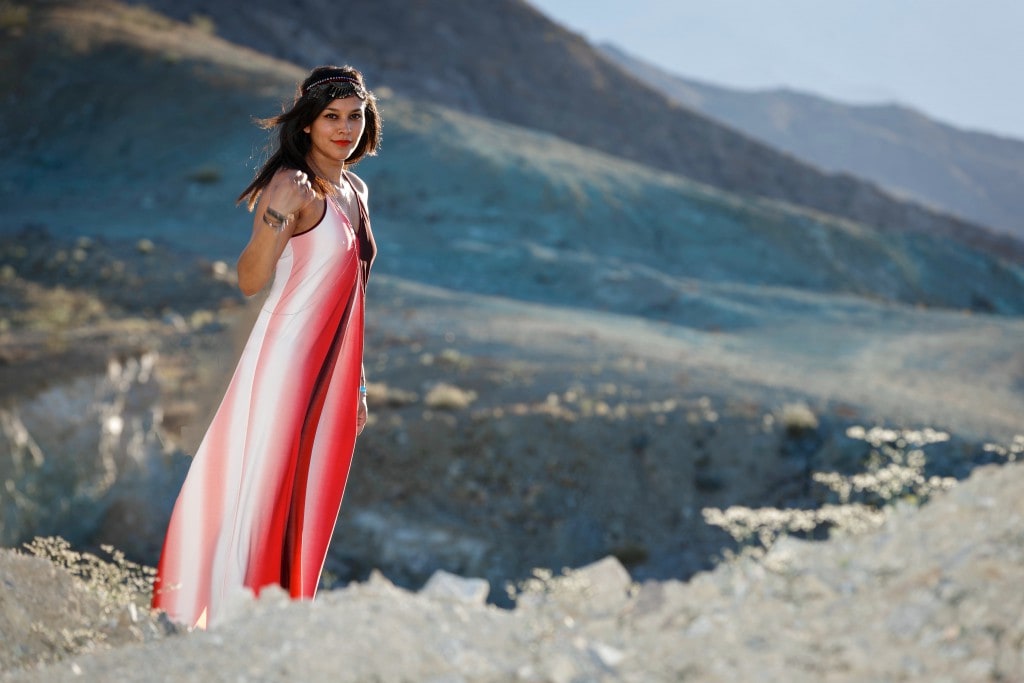 Outfit 4, Bonnie wears – maxi dress, statement necklace worn as head piece all by Next.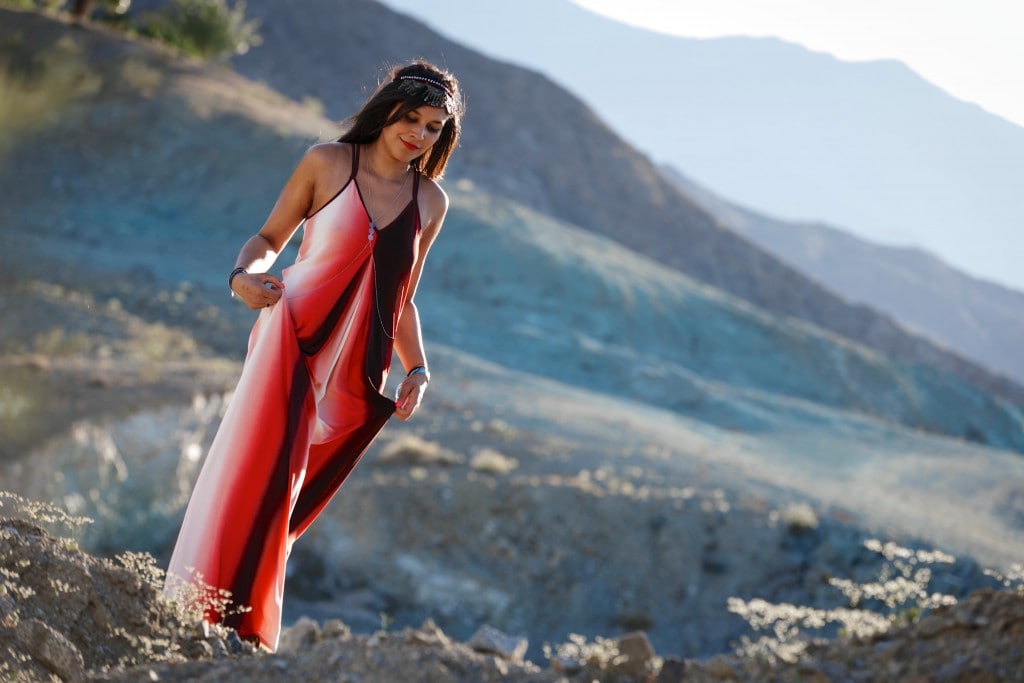 For more festival fashion click here.
For more on Coachella click here.
Good bye from Coachella, next stop on the American Road Trip, San Francisco…