Copenhagen Eating, Drinking and After Dark
Copenhagen
Eating, Drinking and After Dark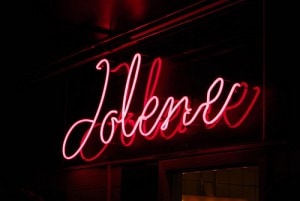 Getting Slaughtered in Meat Packing
If you want to party with Copenhagen's hipster crowd, head to Meat Packing aka Vesterbro in the South West of the city. Once the city's red light district, don't think of Meat Packing in the upmarket New York sort of way, Copenhagen's version is much edgier.
Best time to arrive is around 10pm, pitch your spot amongst the throngs of cool kids posing and drinking in the streets. This is THE place to find trendy art galleries housed in disused spaces, elusive pop up restaurants and bars and Copenhagen's underground arts scene.
Stay out till the early hours and you'll see fresh meat deliveries being unloaded into surrounding warehouses which are still in use. The area is industrial and rough around the edges, as are the make shift bars and clubs.
The best bars to hang out in are: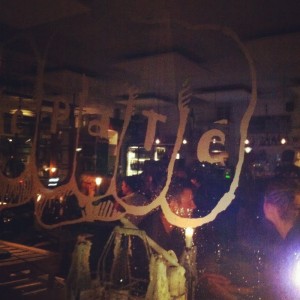 Actually more on the outskirts than in the hub of Meat Packing, this achingly hip bar restaurant is a good place to start the night with a light bite to eat and an aperitif.
Remember the key to looking cool here is to look like you've made no effort at all…even if it did take you 2 hours to get ready and your  'bed-head' hair was carefully washed and blow dried!
These former refrigeration units and warehouses have been converted (in a grunge sort of way) into the coolest hang outs in Meat Packing.
Expect a painfully hip crowd, bottled beer and indoor smoking, this is rebellion, Danish style. If you want to get down and party with the cool kids, you'll love it here.
In Jolene the declaration 'This is not a fucking cocktail bar' is scrawled across the top of the bar.
What to wear? Something you don't mind getting beer spilled on! The music? An eclectic tongue in cheek mix of anything from electro to country & western…after all the place is named after a Dolly Parton song!
Owned by siblings, one an expert in the art world, the other a restauranteur, Carriere is part art gallery, part bar and restaurant. Expect a slightly artier crowd.
Central Copenhagen
If you're looking for cocktails in an upmarket setting with an upscale crowd, Ruby is the place for you. Over looking the canal, situated in a pretty townhouse, Ruby feels like going for cocktails and dinner at an eccentric, rich old ladies house. Prices are mid to expensive. The atmosphere? Grown up, sophisticated fun.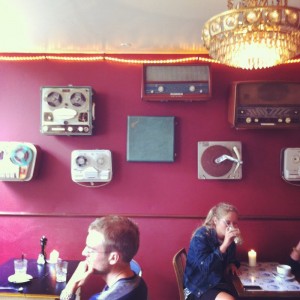 Retro styling at Kalaset
Eating
If you're a foodie there's no need for me for me to tell you that Noma, officially voted the best restaurant in the world in the annual Restaurant Awards, is in Copenhagen. So it comes as no surprise that the Danish capital is filled with culinary destinations of all shapes and sizes, mainly of the experimental sort. Unfortunately Noma was closed for experimentation during my visit so I didn't get the chance to try their menu, hopefully next time.
The menu is simple, steak or lobster (not ideal for vegetarians I know!) and totally mouth watering. The interior is minimal, white table cloths and distressed mirrors. The atmosphere is chilled, the food is hearty and not experimental at all! which comes as quite a relief if you've been sampling the best restaurants Copenhagen has to offer! Best of all it's good value.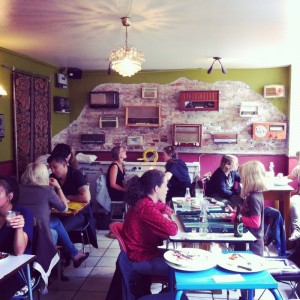 Kalaset
Just outside the city centre is trendy Kalaset, a great lunch time pitstop or breakfast spot. Prices are affordable, it serves healthy nordic and european food and portions are well sized too. The decor is quirky and retro. Try the shared charcuterie platter, yum!