Cornwall Eating and After Dark
Cornwall
Eating and After DarkMaster Mixologist, Josh Linfitt teaches me how to create a Cos'Roo'politan cocktail
Jamie Oliver's Fifteen Cornwall
Over the last few years Cornwall has been involved in something of a culinary revolution. With an interest in locally sourced fresh produce and seafood, a host of celebrity chefs have been moving into the area. TV Chef, Jamie Oliver's Fifteen Cornwall with its modern, quirky, graffiti adorned interior is perched right on the beach at Watergate Bay, with stunning views out to sea. Over indulge in the Italian inspired menu, but don't feel too guilty, the restaurant helps fund the Cornwall Foundation of Promise's Apprentice Program, helping young, unemployed people in Cornwall train as chefs.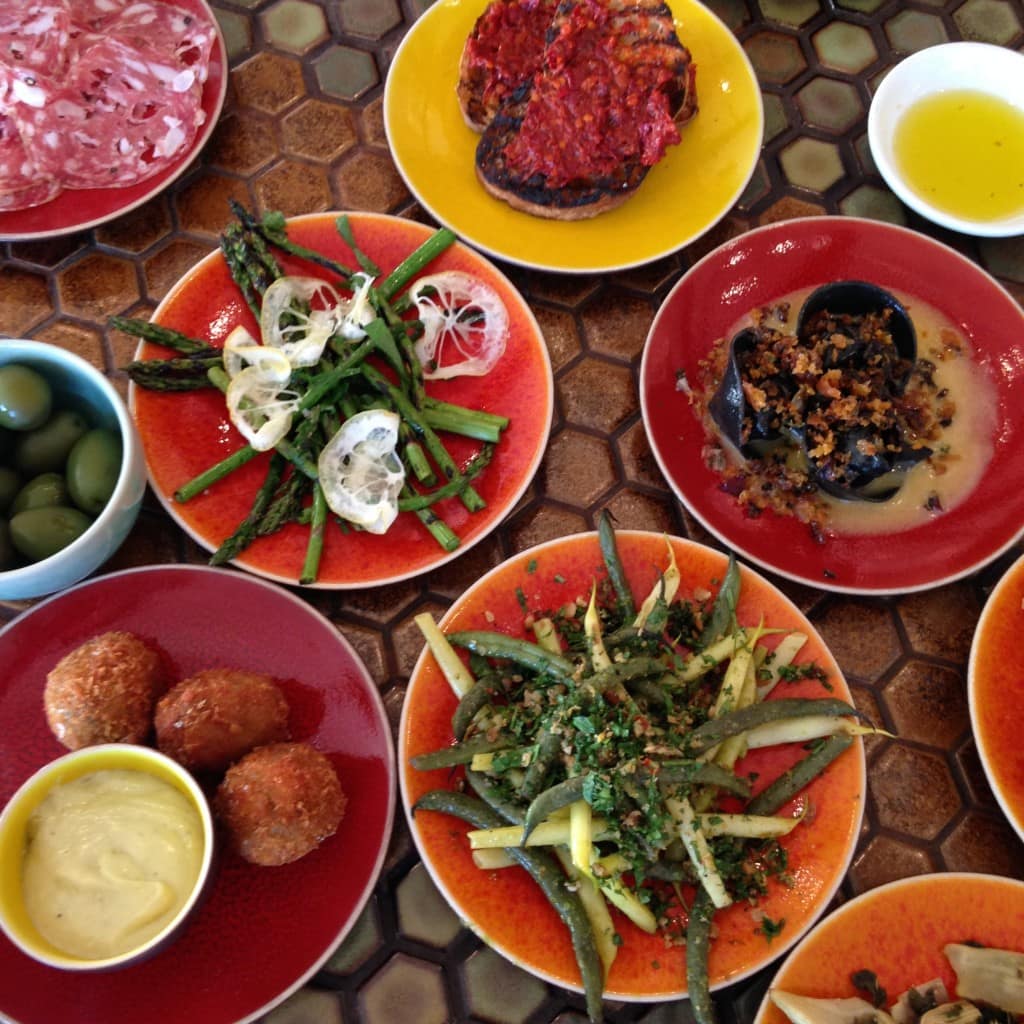 The delicious new tasting menu – small tapas style plates filled with mouthwatering delicacies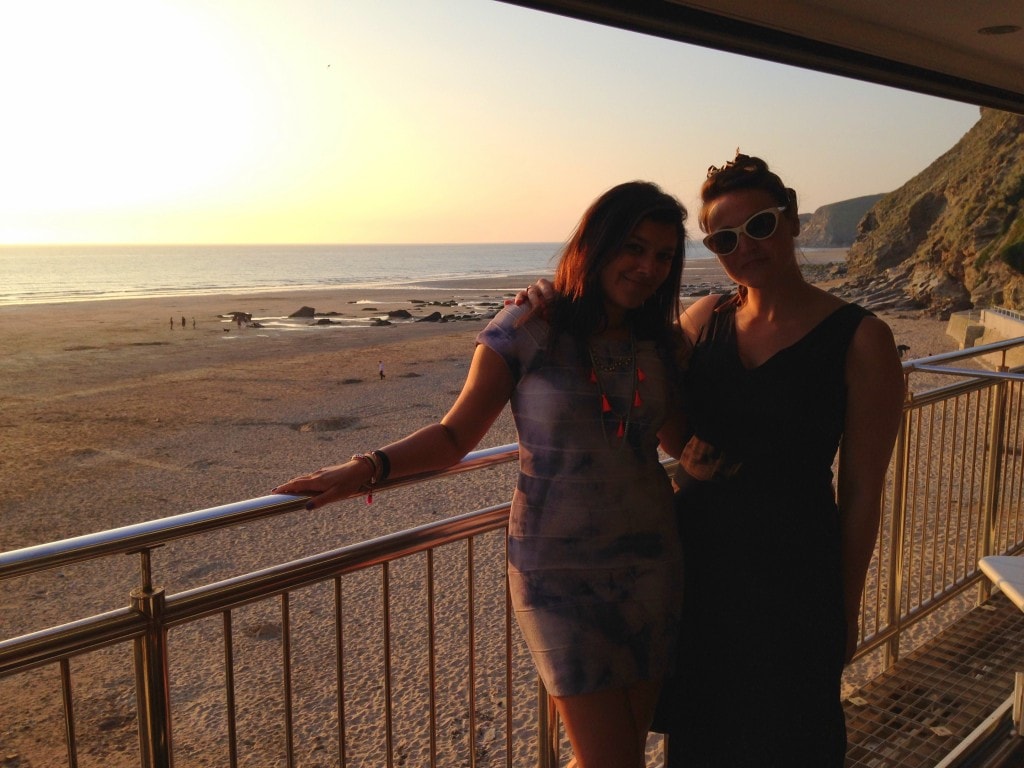 Lucy and I practice our beachside posing at Fifteen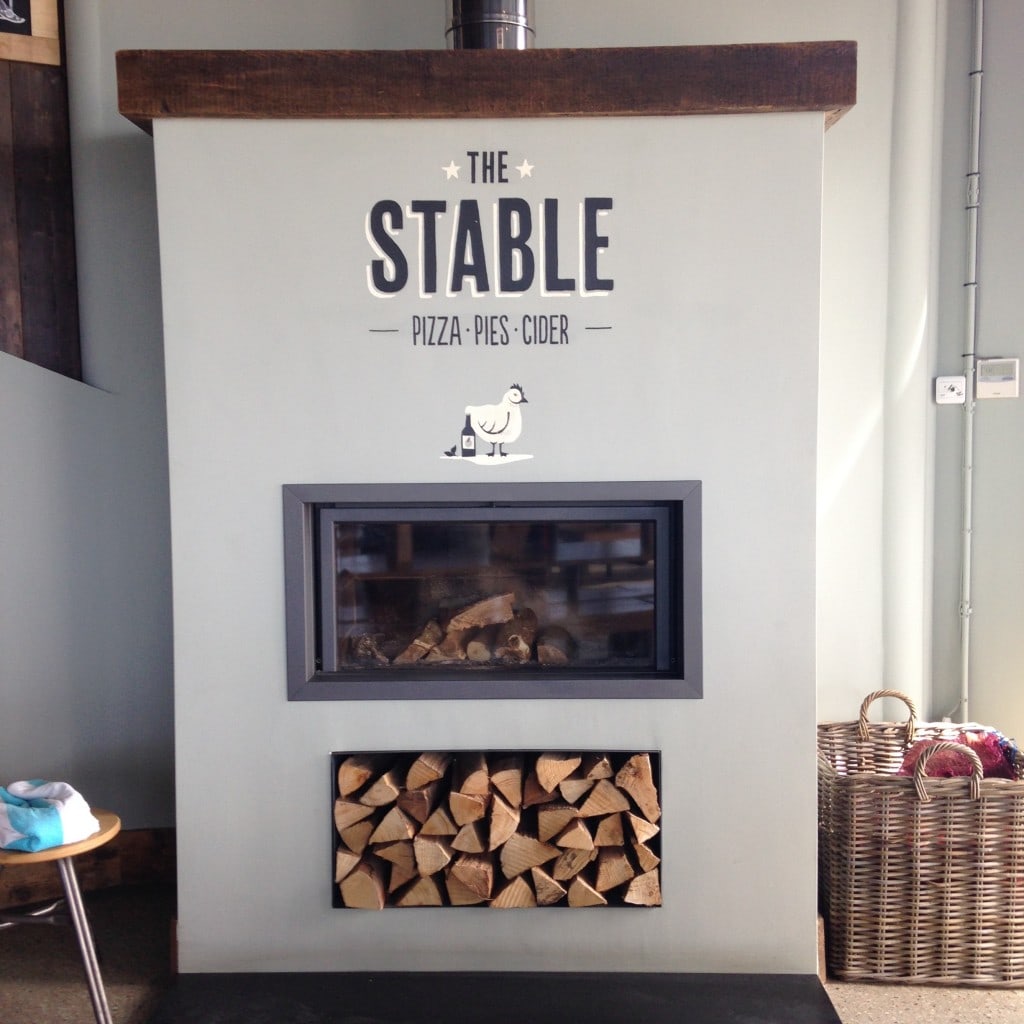 The Stable
With an impressive list of locally produced ciders, a well edited and well executed menu, comprising simply of delicious pizzas or pies, The Stable on Fistral Beach is a great laid back and cosy daytime option. Indulge in a vegan 'Billy the Kid' (cheese free pizza) or the scrumptious ham hock pie platter, whilst looking out over stunning views of the sea and the surfers down below.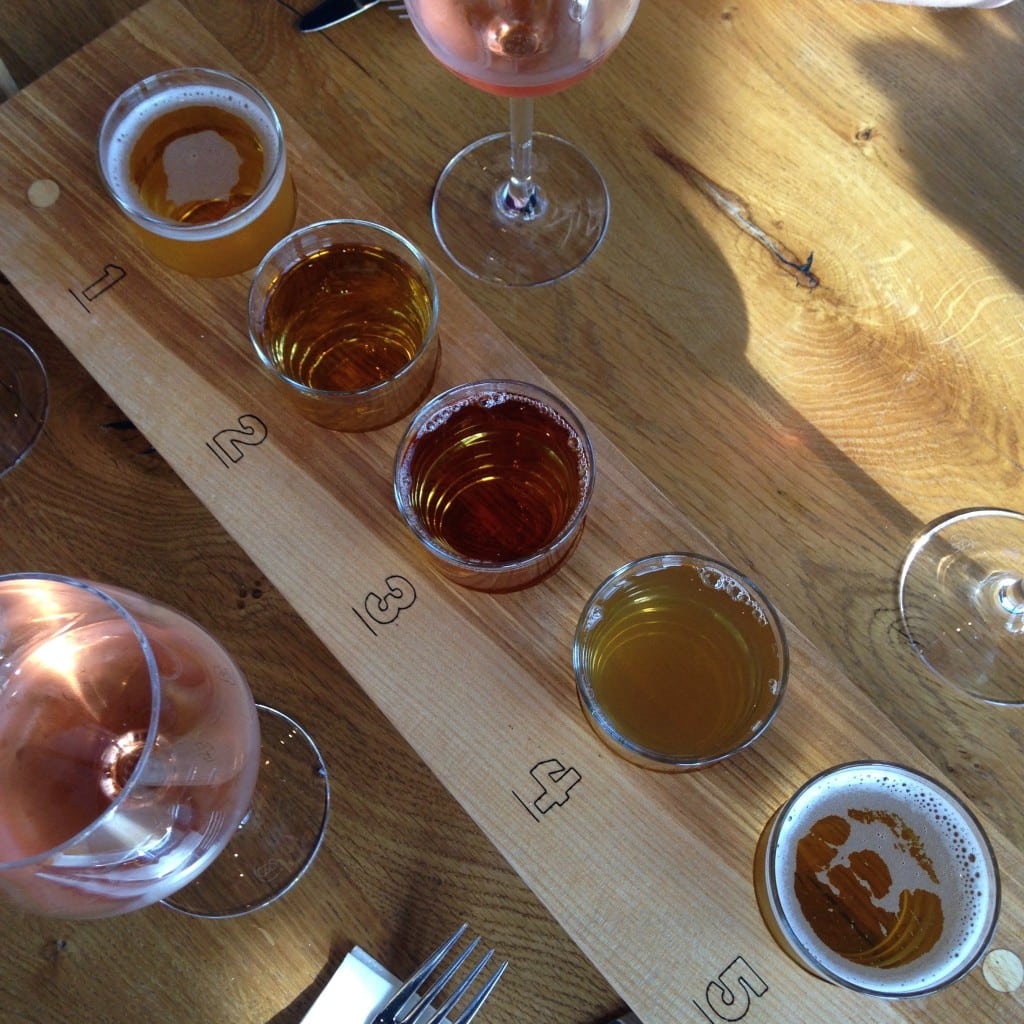 The cider tasting rack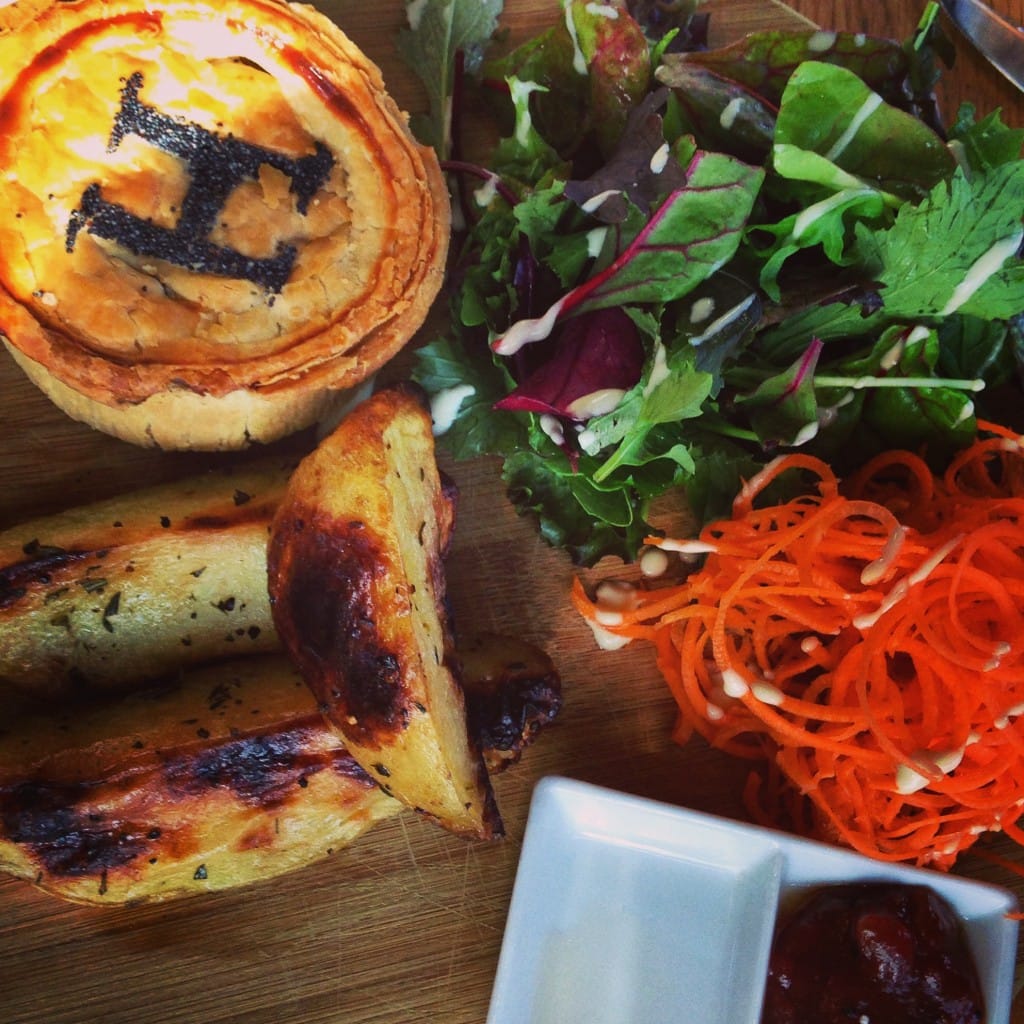 The ham hock pie platter at The Stable
After Dark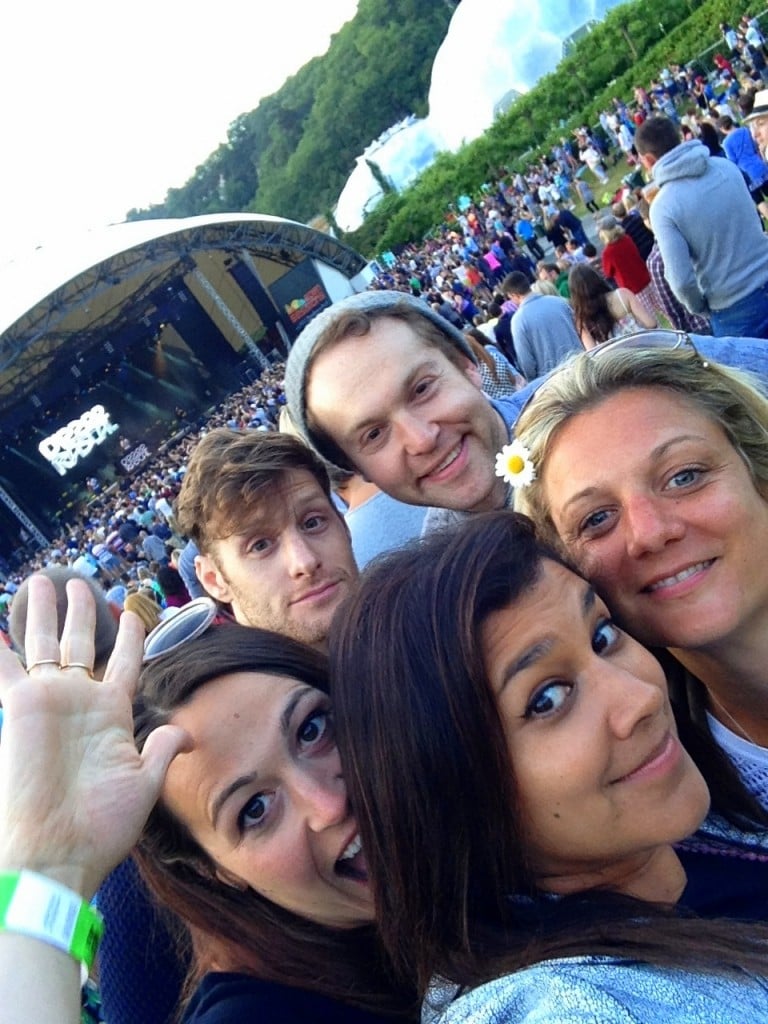 Group selfie at The Eden Sessions
Eden Sessions at The Eden Project – Dizzee Rascal
We were pleasantly surprised to find out that Dizzee Rascal was playing at the Eden Sessions during our weekend away, so we thought we'd pop by, show our support and bust some moves in the process! For more on the Eden Project click here.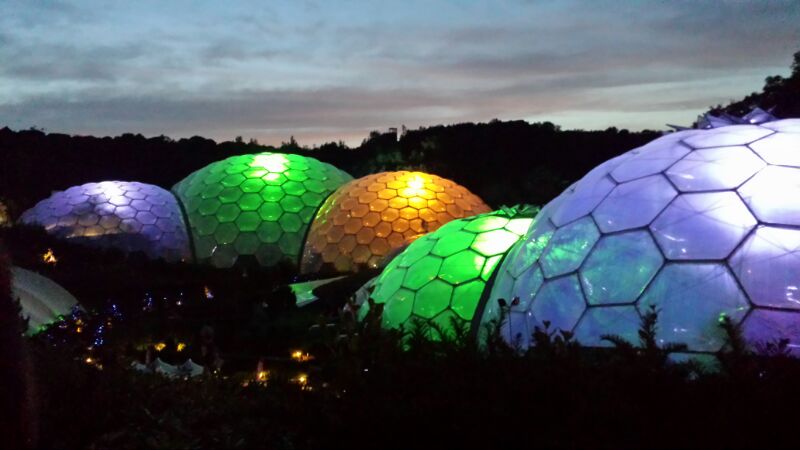 The amazing Bio-domes at The Eden Project lit up at night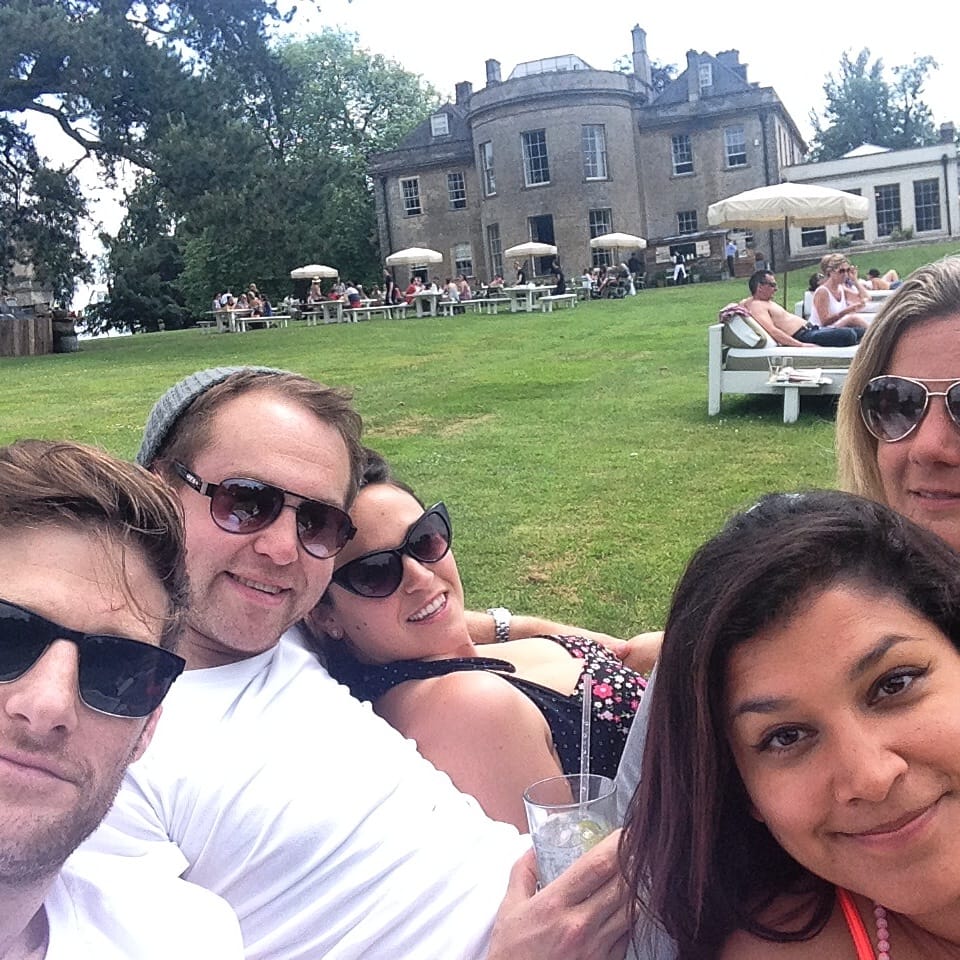 And on our drive back to London we decided to stop off at my favourite spa hotel, Babington House for a spot of lunch!
Bye Bye Cornwall…until next time xx