Country house getaway – Huntsham Court – What to wear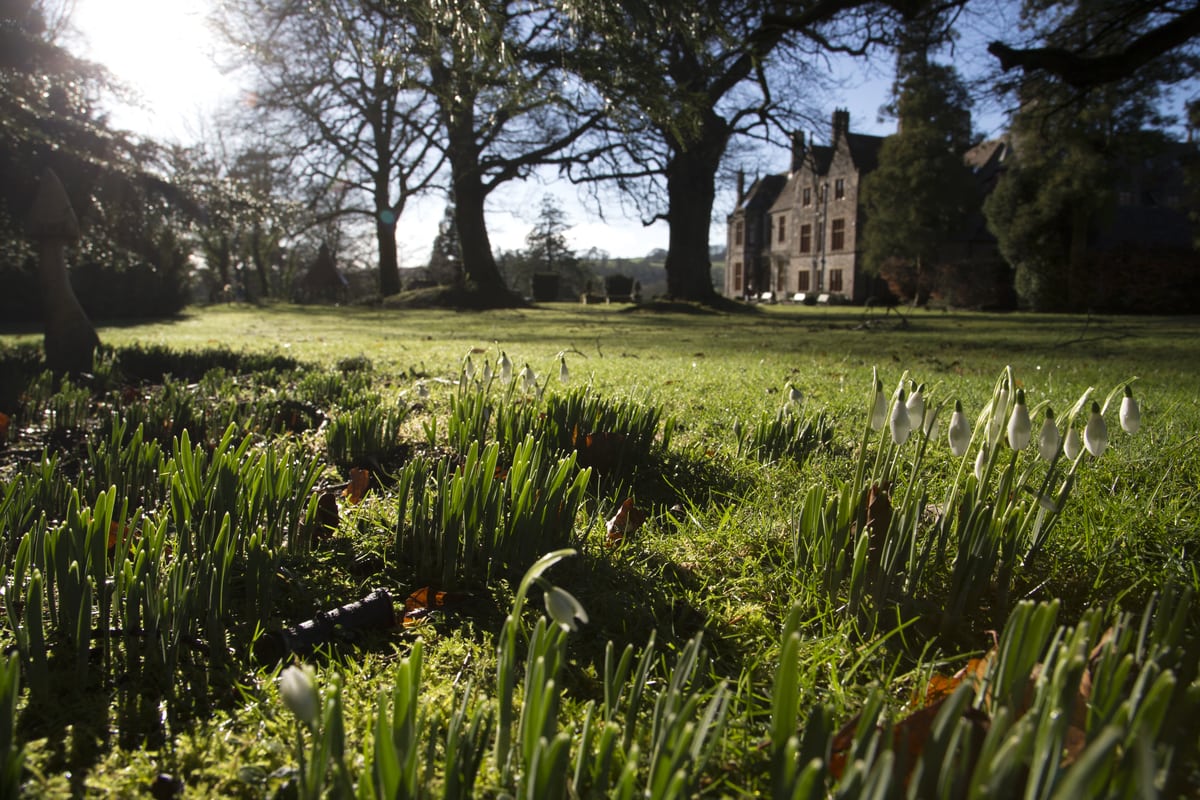 Where? Huntsham Court
Exactly? A stunning private stately home in Tiverton near Devon, UK
Why? I was invited on a press trip to this magnificent country house for a Downton Abbey style weekend of fun, frolics and frivolity!
The Facts? Officially the UK's largest baronial country house which can be hired in it's entirety. We were very lucky to be able to take over the historic estate for the weekend. The house has a decadent gothic exterior with impeccably decorated interiors. The lovely, effervescent owners Chris and Damien have tastefully and lovingly restored the rooms to their original period splendour, reclaiming old furnishings as well as adding modern touches where necessary.
The result is a grand old stately home with a totally relaxed vibe, laid back luxury, with none of the stuffiness that a period property often entails. It's the perfect setting for a quintessentially English country house party. From the moment you arrive it really feels like a home away from home, or maybe I've been watching too much Downton Abbey!
Travel? We travelled first class with First Great Western on the London express service from Paddington to Tiverton; which is a 12 minute drive from the house. Details at the end of the post.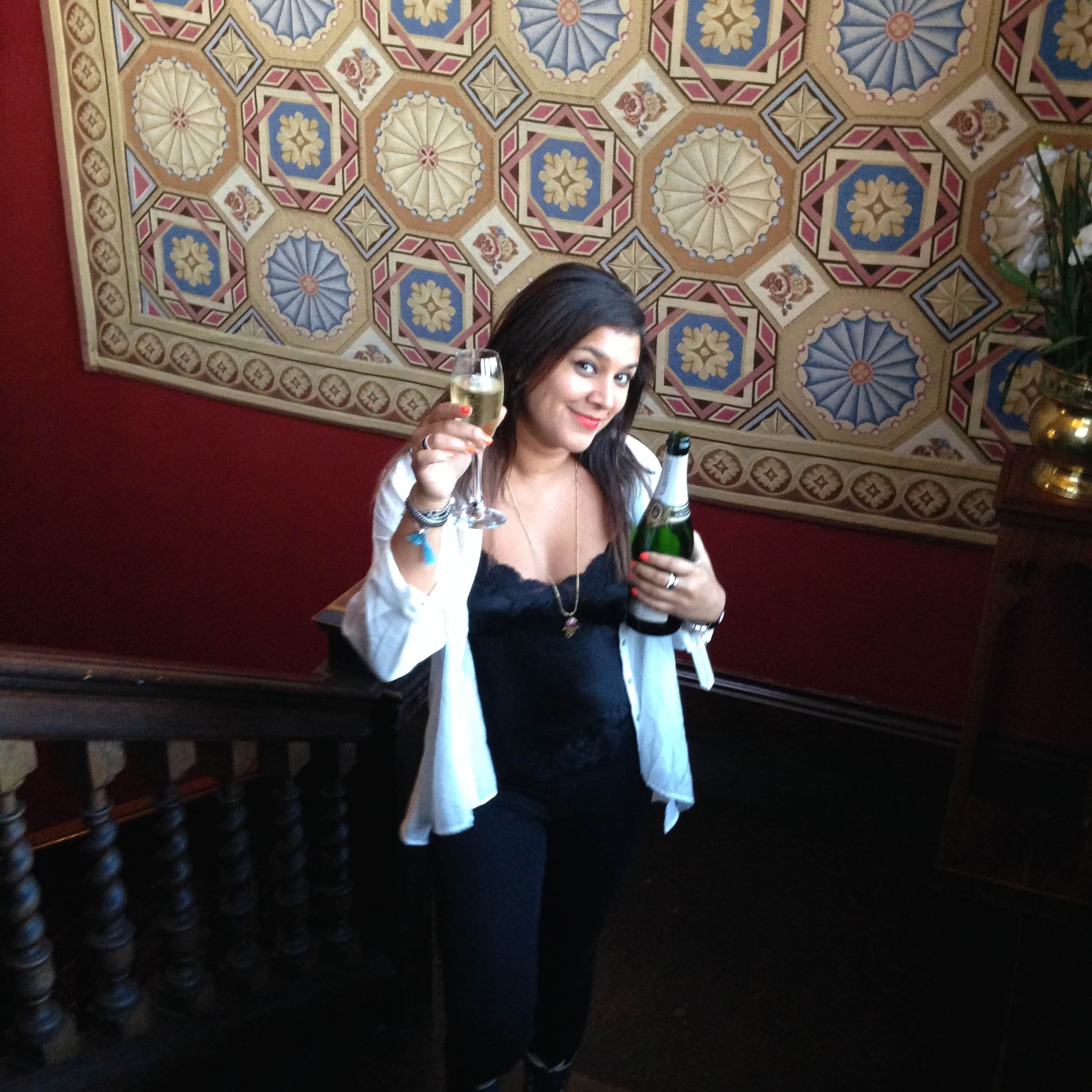 Welcome to Huntsham Court!
Set in a Victorian Gothic property in the Devonshire Countryside, Huntsham Court is a 34 bedroom period country house, which can comfortably accommodate 80 overnight guests.
Each of the rooms is individually designed, incorporating many of its quirky original features, such as twin roll top baths, the turret room (which as the name suggests, is a bedroom housed in the octagon shaped architectural structure) and what I like to call the rockstar or dorm room on the top floor, which sleeps 6! (#party room!)
Huntsham would make a spectacular setting for weddings, special occasions and parties. I've already saved the date for my next birthday!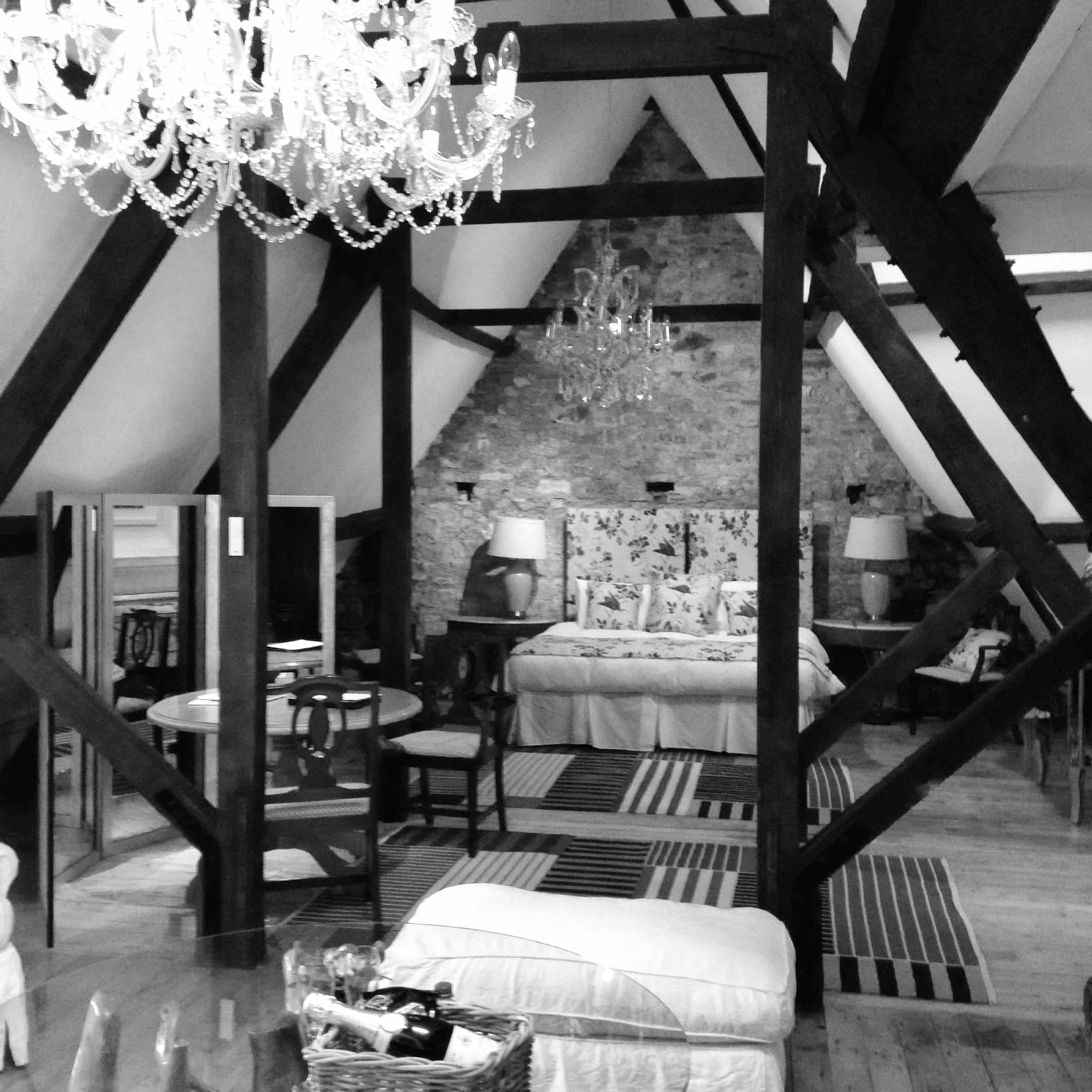 The bedrooms vary in type from traditional four poster bed period rooms, to more modern interiors on the recently converted attic or top floor. I of course stayed in the honeymoon suite (pictured above). Which I might add, is bigger than your average London flat!! Thanks Chris and Damien! You know how I roll!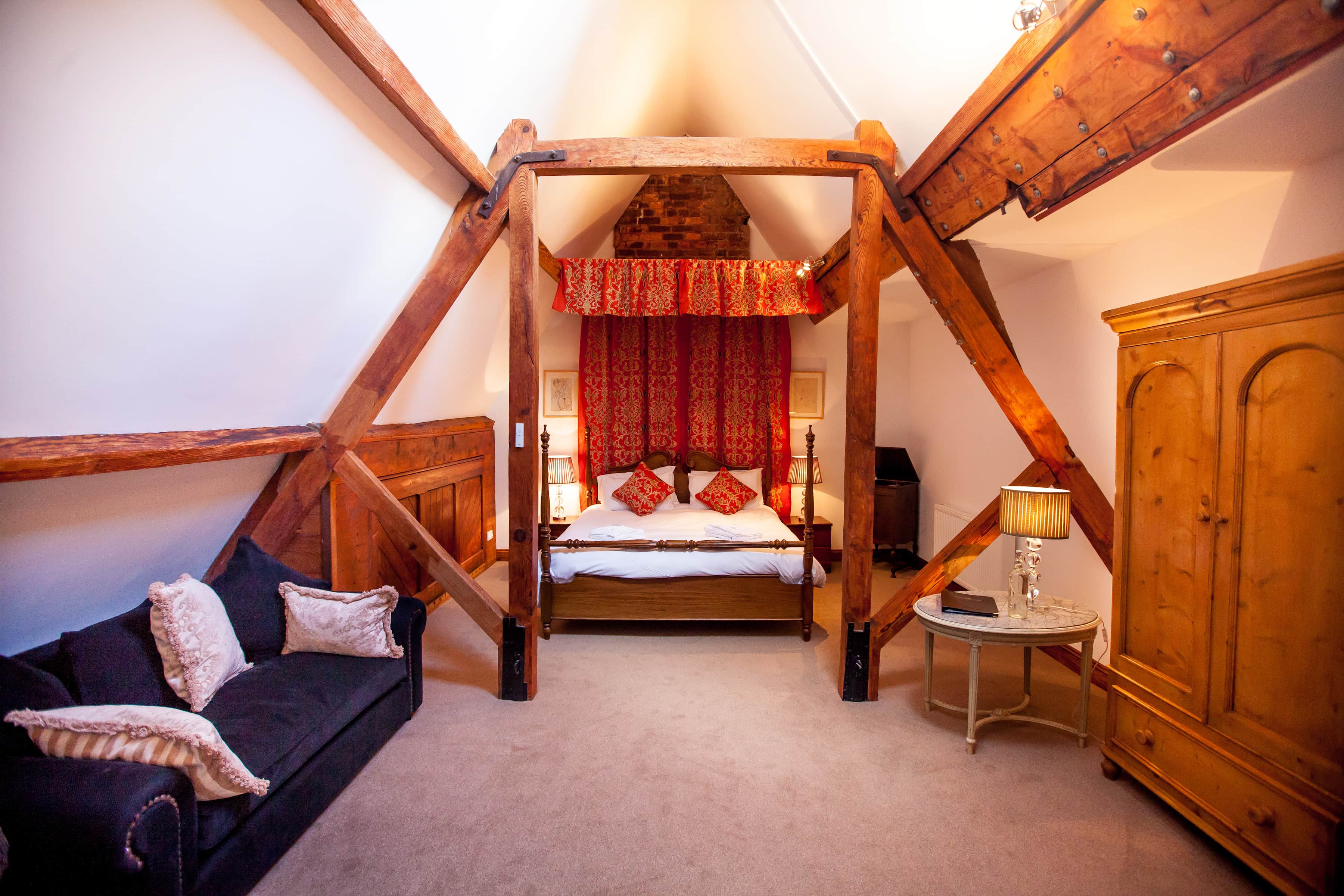 What to Wear When You're There – Huntsham Court Fashion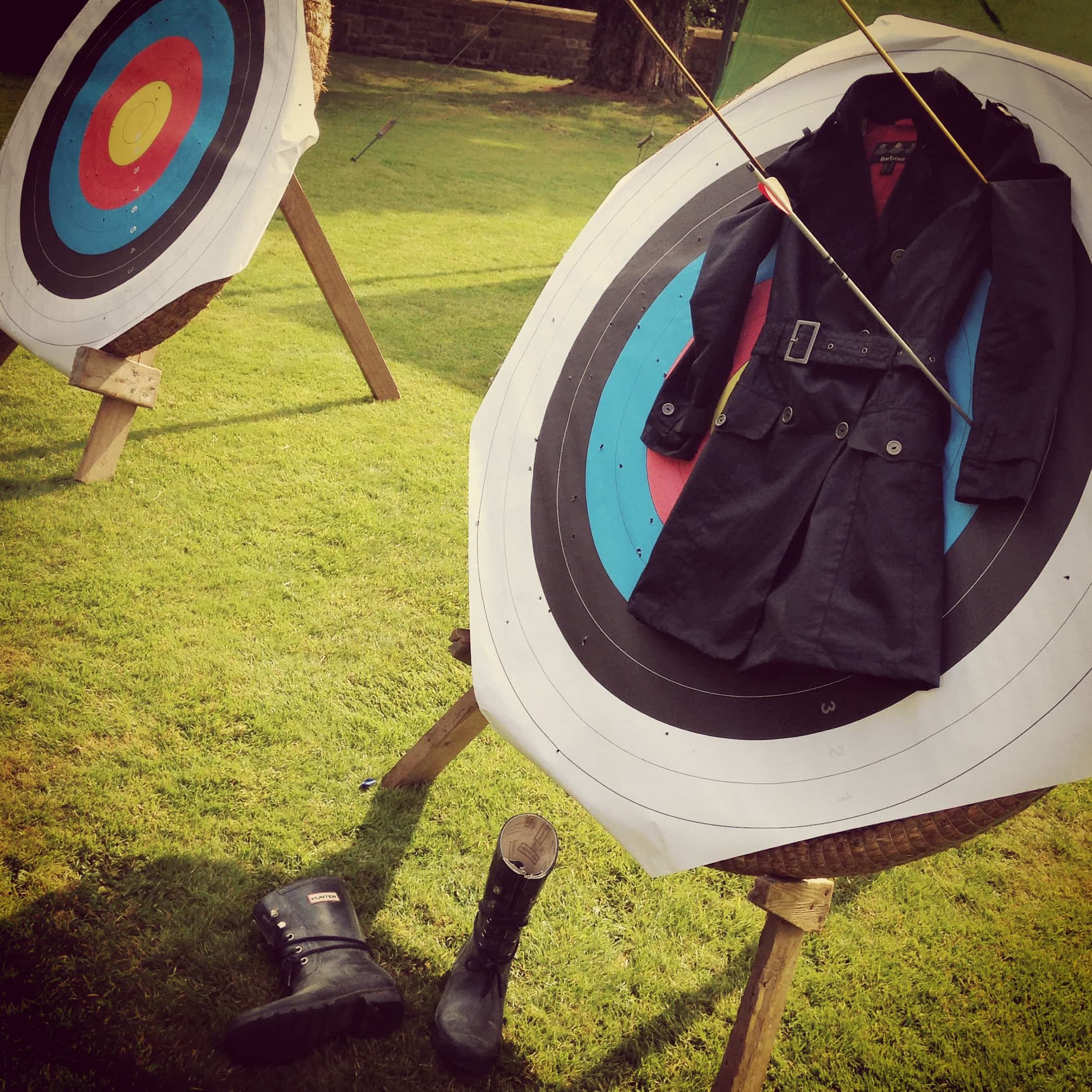 Right on target – Country house weekend must haves – a Barbour coat and Hunter wellies
Country House Style
The dress code at Huntsham Court is very easy going, there really is no formality, it's all about being comfortable and relaxed. So if in doubt, first port of call on a countryside sojourn? Get the Barbour jacket and Hunter wellies out. Which is exactly what I did. I teamed this with a pair of Paige jeans, a Mint Velvet shirt and an Accessorize hat.
I always think it's nice to dress up for dinner when you're away for the weekend. The splendour of the house really lends itself to this old school tradition. The weekend we stayed we were invited to a formal Burn's Night supper the dress code for which was 'tartan'.
To see pictures from the supper click here.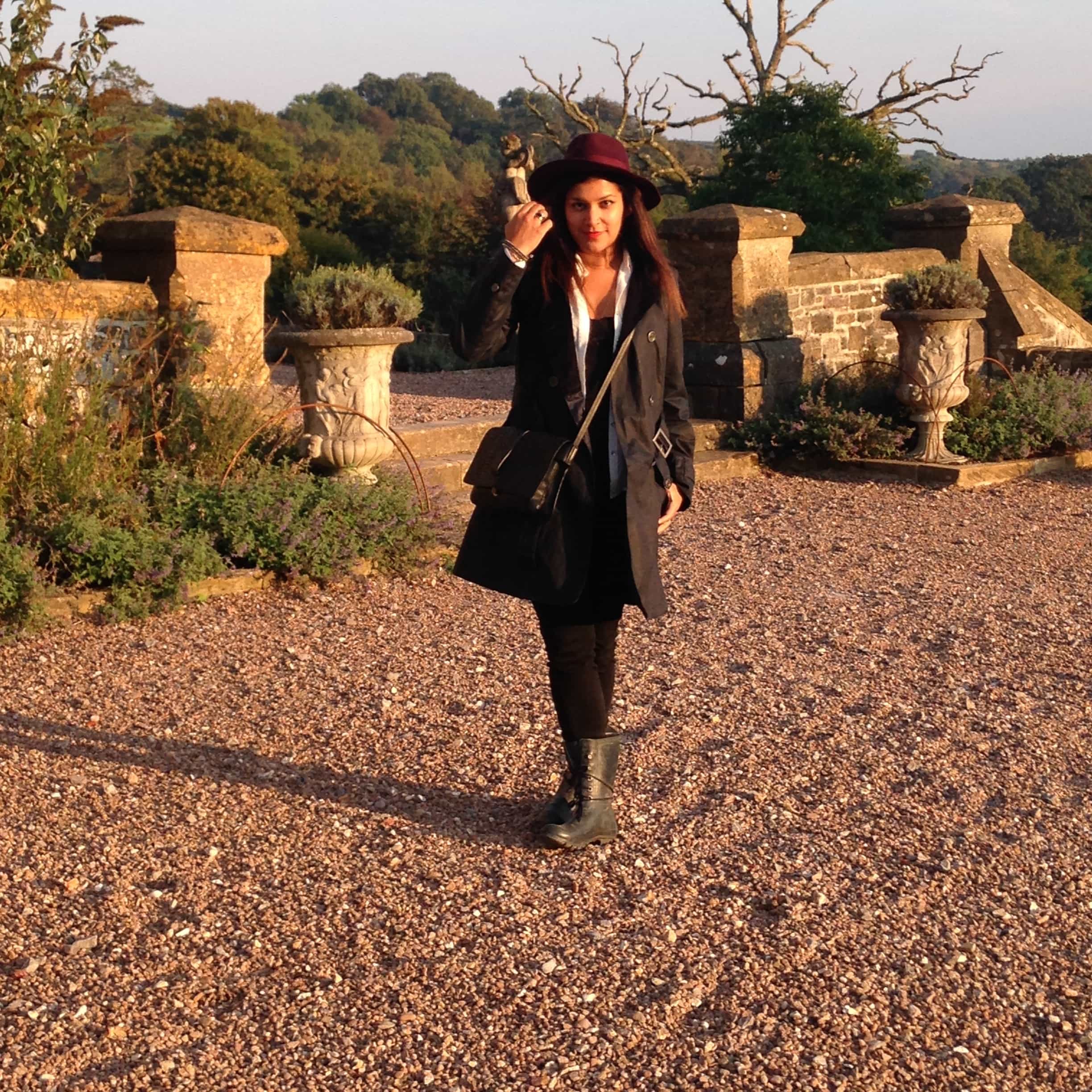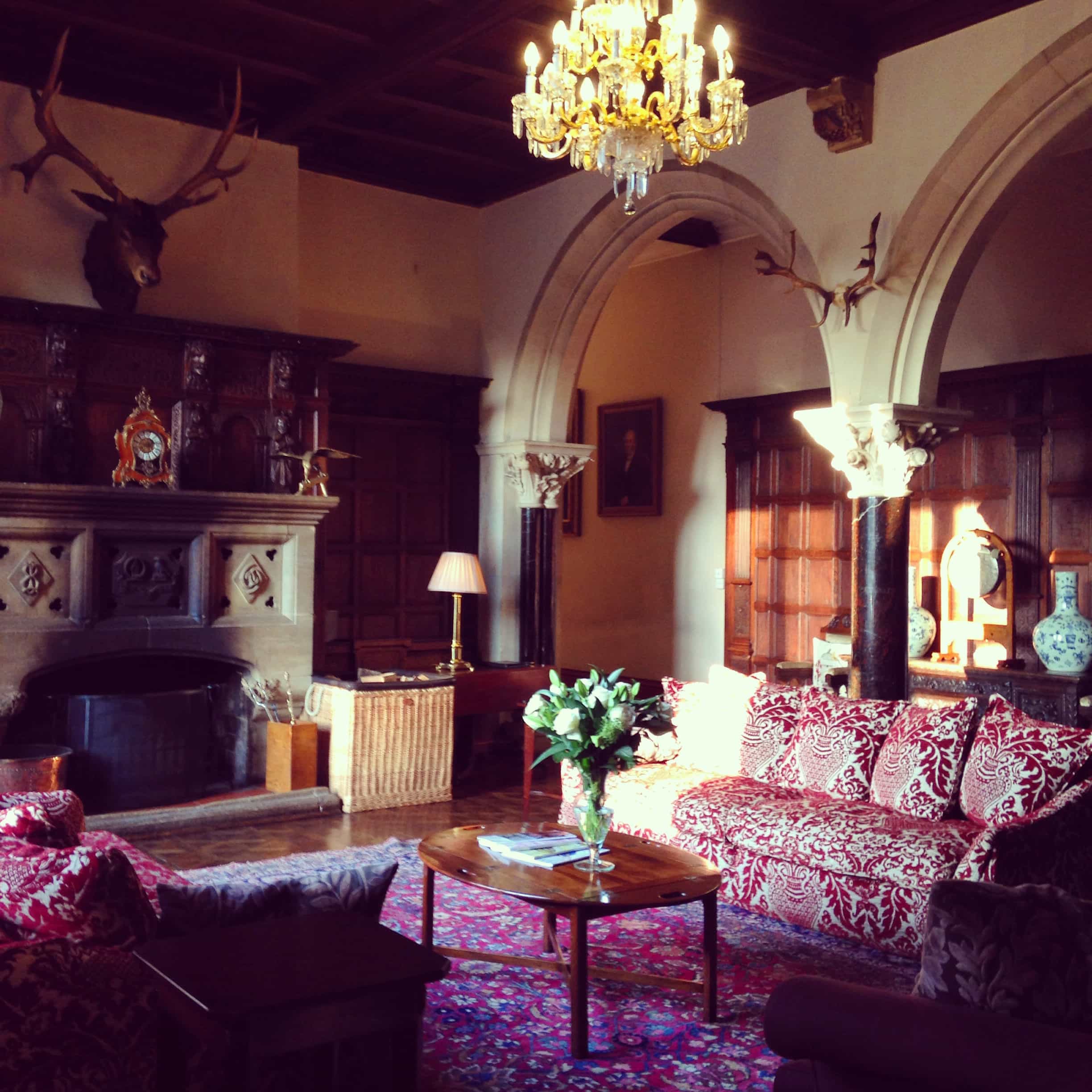 The roaring fireplace lit daily during the winter in the Great Hall at Huntsham Court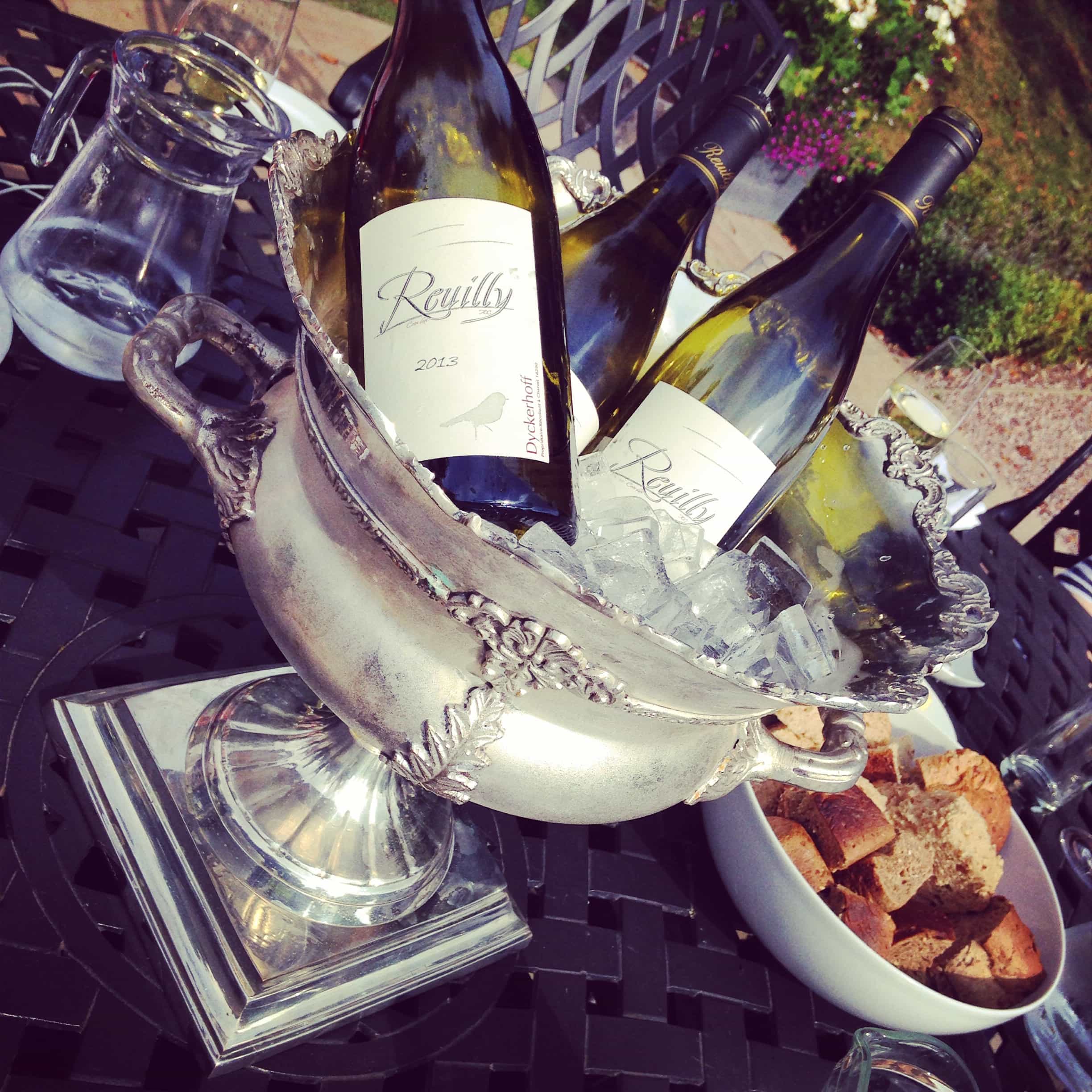 Eating and Drinking
Two of my favourite pastimes! What's lovely about staying at Huntsham is that you can hire in caterers for the weekend and literally have the venue as a hotel or opt for self catering if you want a bit more privacy and freedom.  So meals can be as much of an occasion as a quick bite to eat, from light al fresco lunches in the garden to full on formal dining in the grand ball room.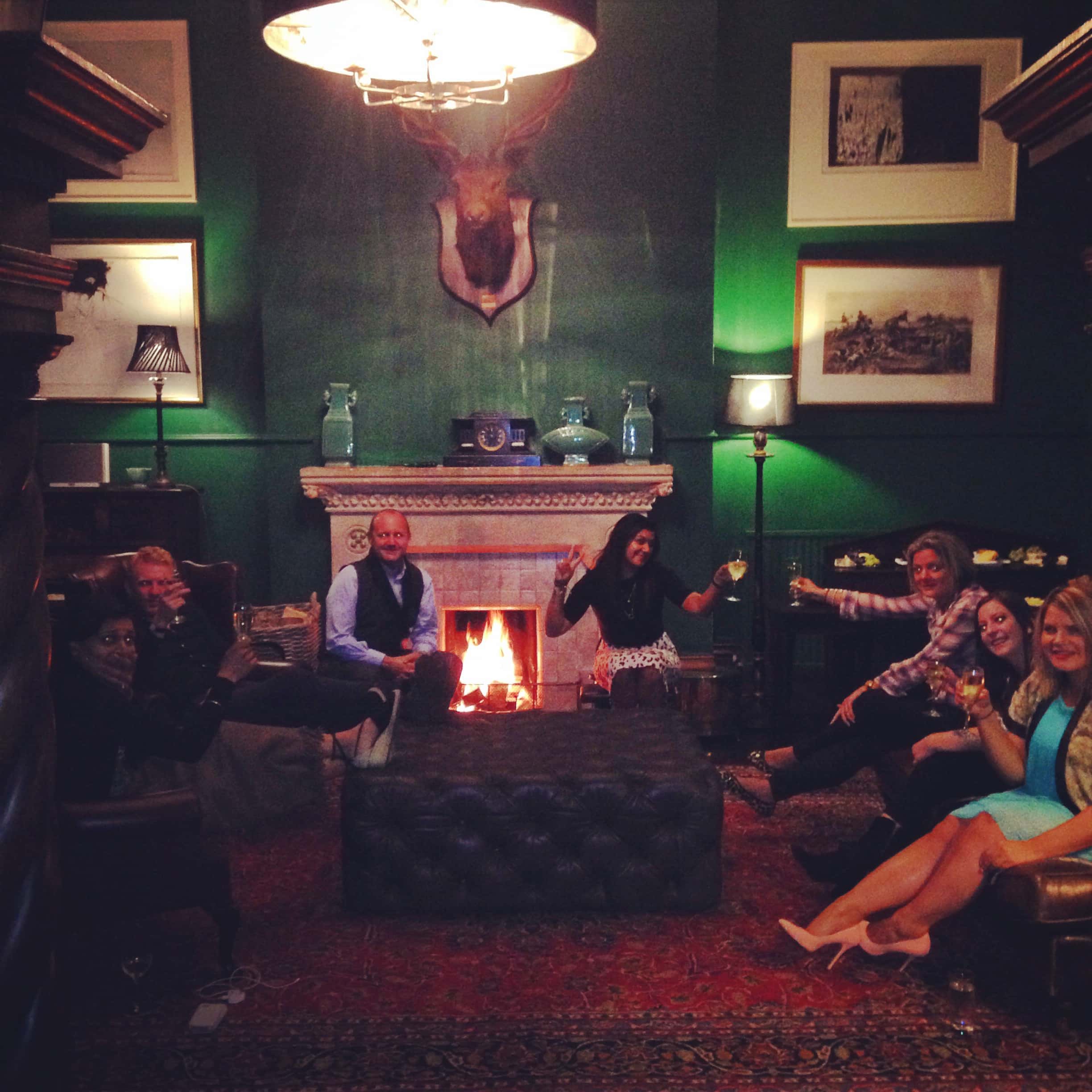 After dinner drinks in the Snug Bar, Cheers!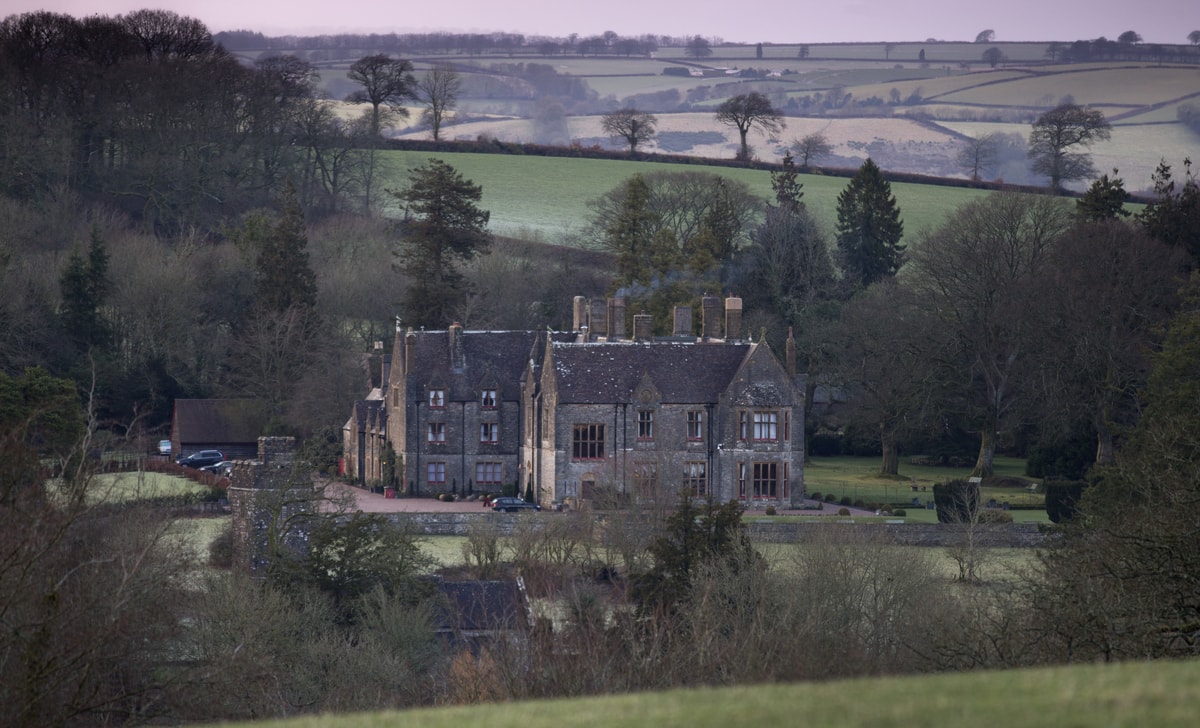 For booking enquires log onto the Huntsham Court website www.huntshamcourt.co.uk phone 01398 361 277 or email enquiries@huntshamcourt.co.uk
Advance single fares from London Paddington to Tiverton Parkway are available at £26.45 each way, or from £44.45 First Class. Tel 03457 0001245 Website Download the mobile app
See what antics and activities we got up to at Huntsham Court click here…