Daios Cove – The Luxury Design Hotel In Crete You Need to Know

Daios Cove – The Luxury Design Hotel in Crete You Need to Know
Where? Daios Cove Luxury Resort & Villas
Exactly? Agios Nikolaos, on the north coast of Crete, Greece. Nearest airport is Heraklion.
Best time to go? The summer months, with July and August being peak season.
This is a sponsored post.
The history of Daios Cove lies in the story of one yachtsman set adrift in a storm and taking refuge within the cove to see out the bad weather. The protective shape of the bay and his good fortune in managing to find such a haven prompted him to buy the land.
In 2006 he sold his beloved cove to the Daios family who promised to keep his legacy alive and respect the beauty of the rural area. In 2008 they started to design and build a resort that blends in perfectly with the natural surroundings.
The luxury beach resort Daios Cove opened its acclaimed doors in 2010.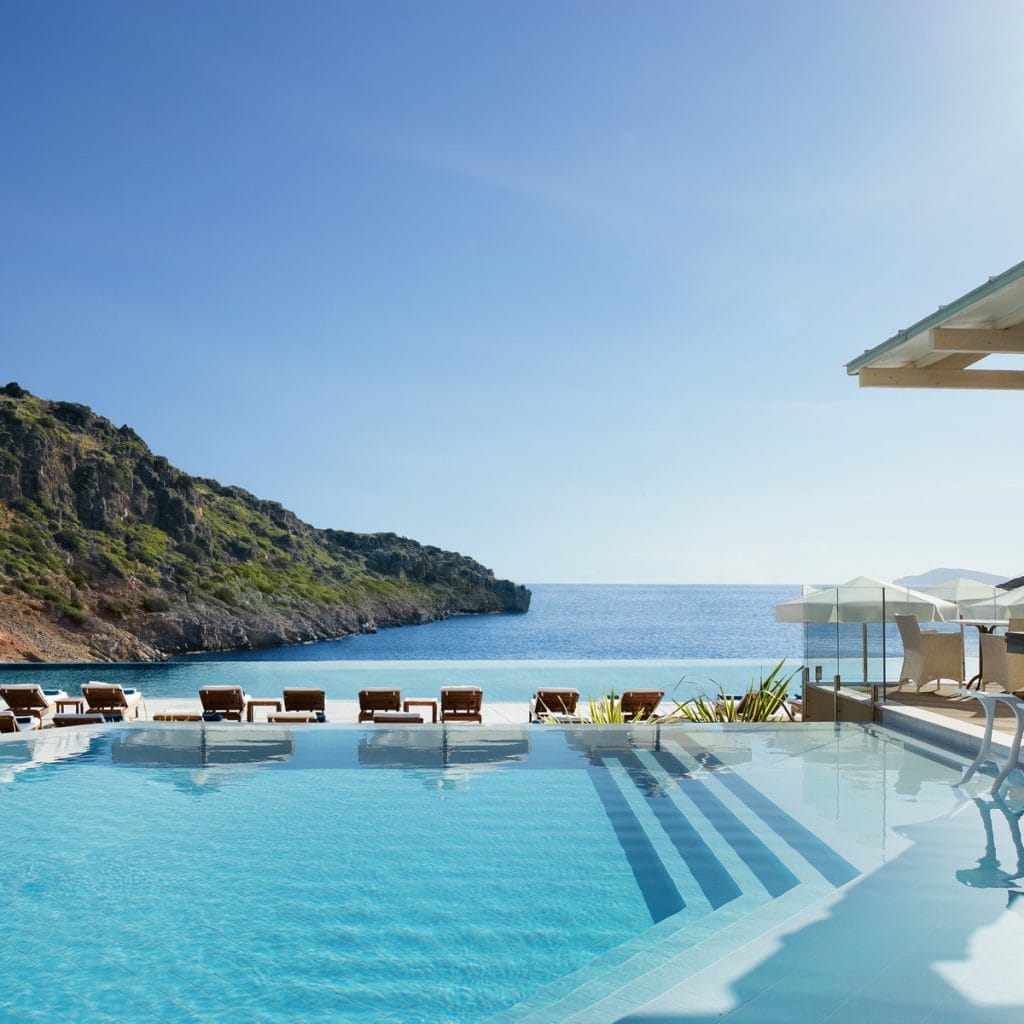 What sets this resort apart from the thousands of others in Crete is its symbiosis with the natural environment. Designed and engineered so that the modern architecture wraps around the geological land formations and accentuates the coastal rhythm rather than just ignoring it.
Using locally sourced stones, glass, materials and colour palettes which are native to the island, Daios Cove is truly at one with its surroundings, which is how you'll feel once you arrive too.
The Rooms
Daios Cove features a stunning range of rooms, suites and villas that have all been designed with meticulous attention to detail using natural materials. In keeping with the nature ethos, many of them also have seawater (private) pools as well as all luxury facilities you come to expect of a hotel of this distinction.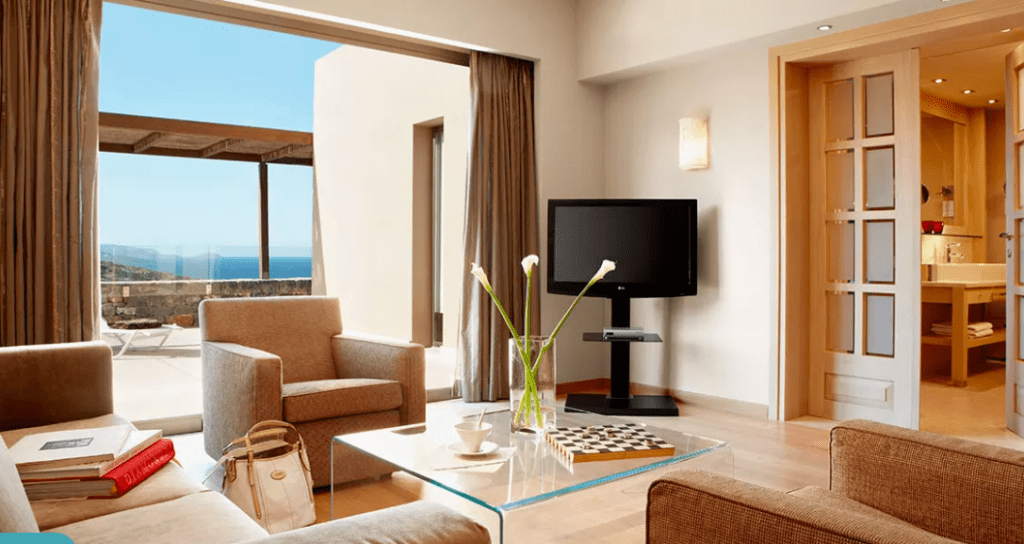 For a seriously luxurious romantic getaway I would recommend the one-bedroom suites with sea view and private pool. These spectacular rooms come with a separate living room and bedroom area which leads straight out to your own private pool with a breath-taking sea views. While away the day in your own room, sunbathing in the privacy of your own terrace and indulging in an occasional dip whenever takes your fancy. It's the ultimate uninterrupted holiday experience.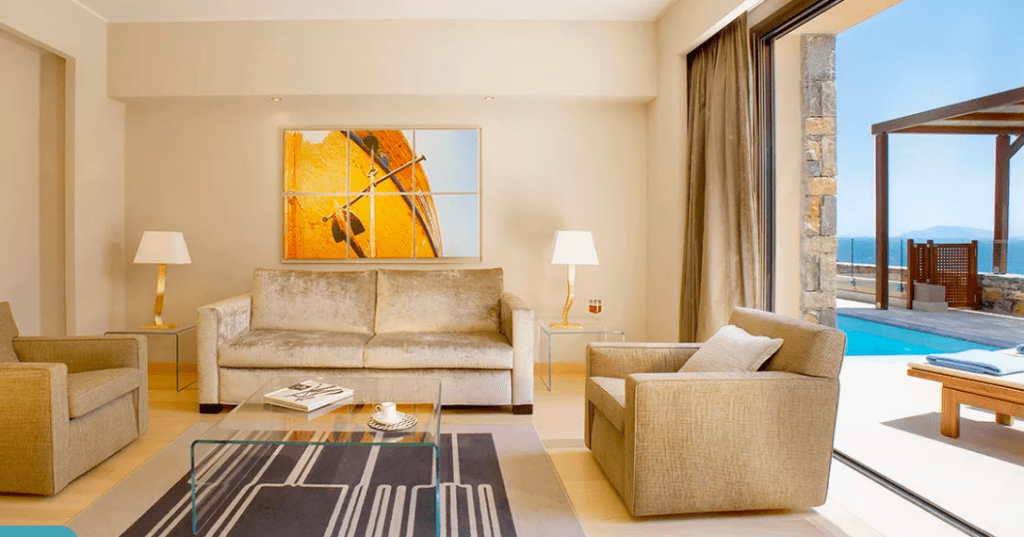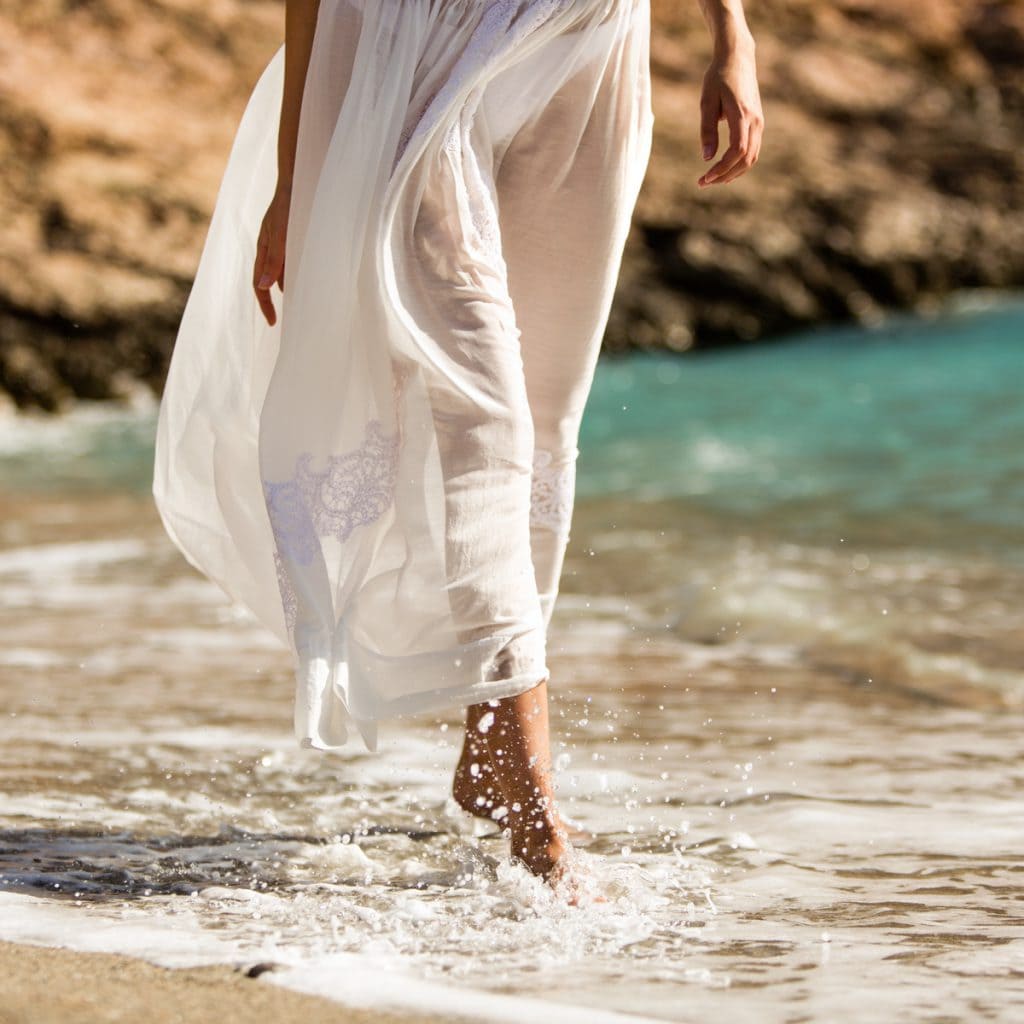 The Residents' Club
As an added luxury perk, Daios Cove guests staying in suites and villas can also enjoy the extra rewards of The Residents' Club, a lavish all-inclusive experience. Offering of a full range of meals at all of the beautiful on-site restaurants throughout your stay, plus complimentary 24-hour room service, mini bar and premium drinks from the mixologists at the bar, even the kids get to enjoy unlimited ice-cream! Add to that your own dedicated concierge, it's the perfect way to completely relax and unwind, not having to worry about a thing. The Residents' Club comes as standard during off season, with an additional fee during peak season.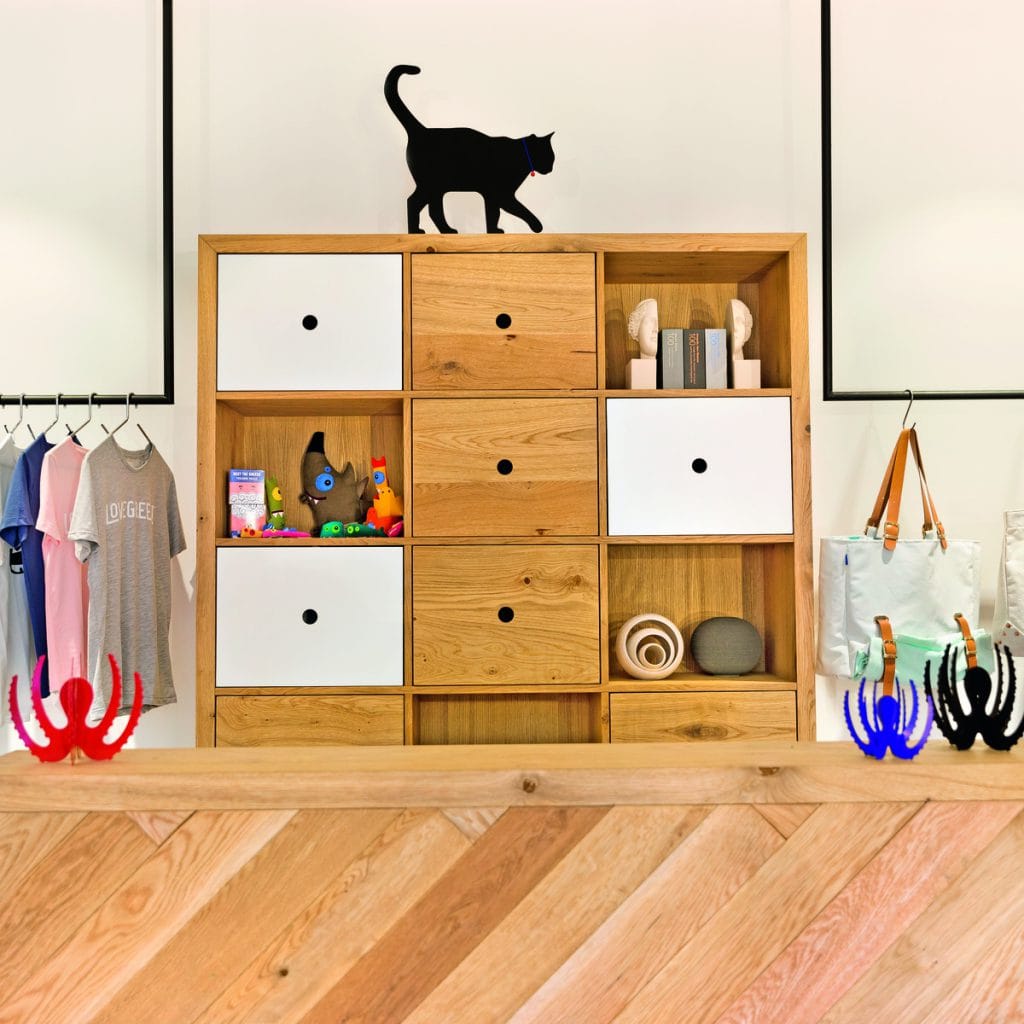 Shopping
For the style travellers amongst us or if you'd like to update your outfits to blend in more the chic hotel guests, check out the resorts perfectly edited boutiques. From traditional meets contemporary Greek accessories from Mag Jeweller, to high end beachwear and eclectic finds at Apoella and Anamnesis there's plenty to indulge in.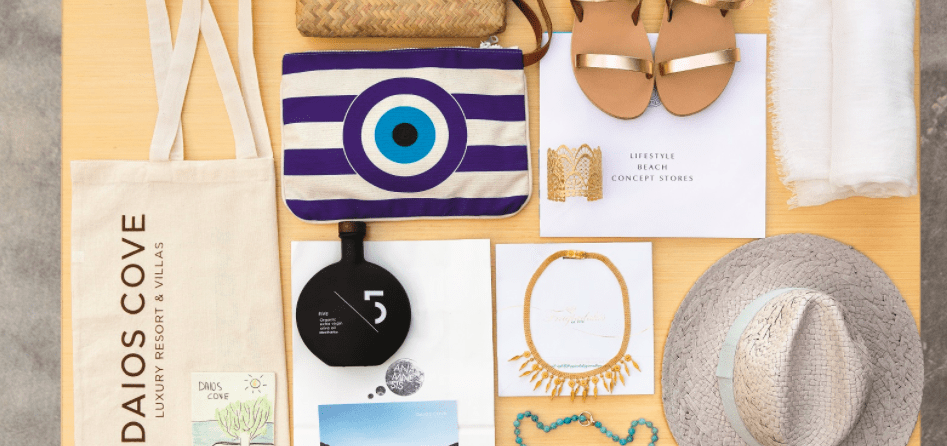 What to do
The resort offers amazing sea views and easy access to its secluded beach. It also has a luxury spa, a water sports centre, a fitness area and tennis courts.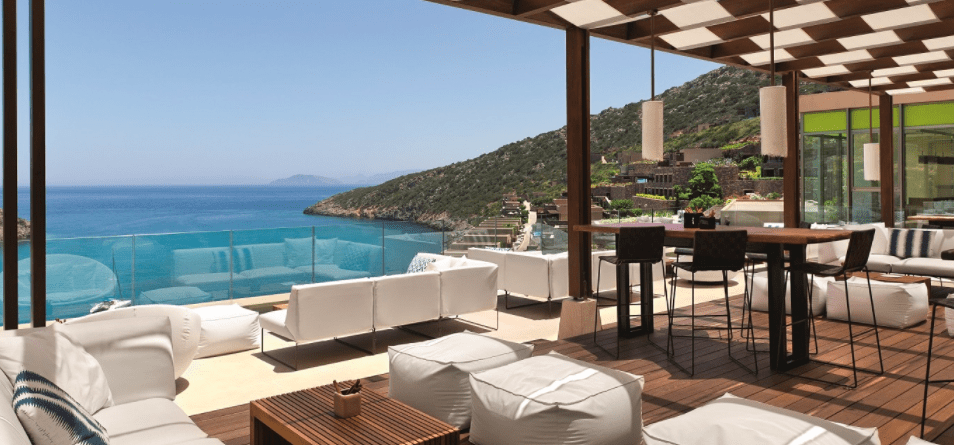 Featuring six magnificent wine and dining options Daios Coves food and beverage offerings wont leave you hungry. Enjoy chic sunset cocktails at the Crystal Box bar, traditional Greek fare at the al fresco Taverna Restaurant, breakfast at Pangea and sophisticated fine dining at The Ocean Restaurant. There's so much choice there's really no need to leave the resort if you don't want to!
Take your pick from the exceptional gastronomic experiences in the six restaurants and bars located in the resort or simply chill out on the beautiful cove beach and relax.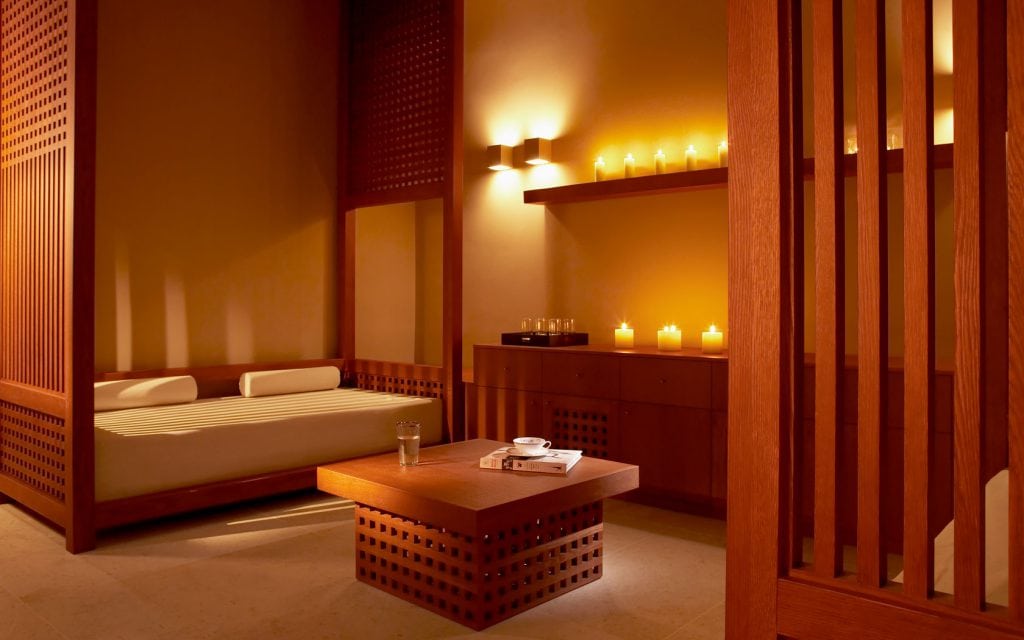 The Daios Wellness Spa
Daios cove spa is widely thought of as one of the best spa resorts in Greece. Indulge in the signature top-to-toe experience and use the many facilities including two state of the art treatment rooms, two indoor pools, a fully equipped Techno gym, Thai Massage studio, the water circuit and Thermal Spa Suite.
Using global skin care specialist, Anne Semonin products and the revolutionary concept spa/clinic by 111Skin the treatment packages on offer are fantastic. It's the perfect place to treat yourself to a romantic spa weekend away, girls rejuvenating retreat or just a much needed chill out spa day.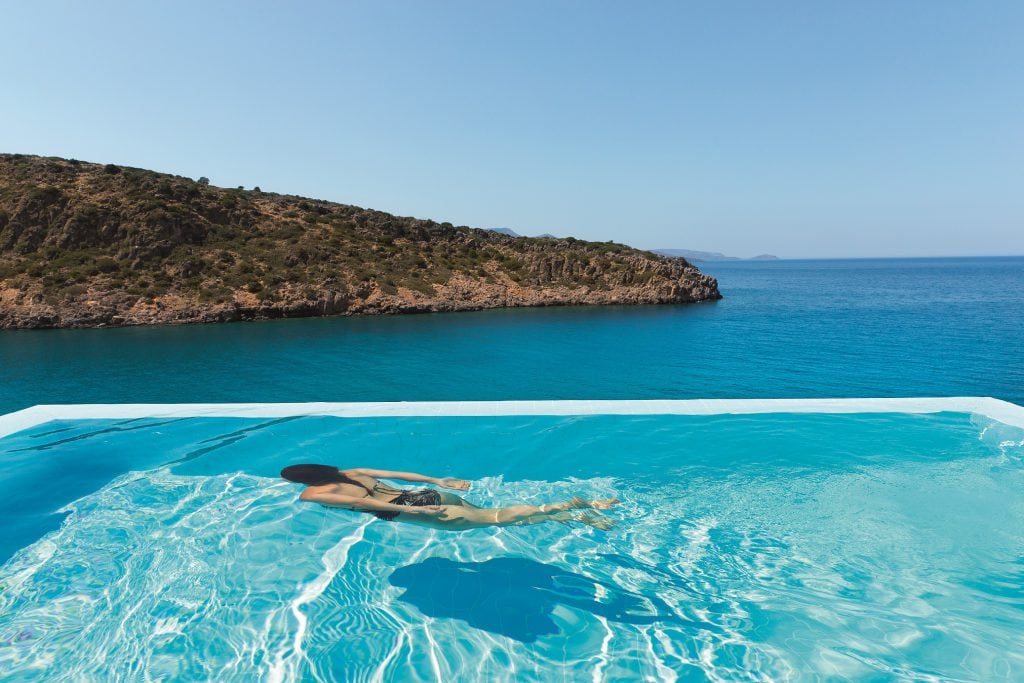 Thank you Daios Cove for letting me explore your beautiful property.
For more of Bonnie's Greek adventures click here.
Bon voyage xx
Share the love on Pinterest. Pin this to remember..