Best Ski Destination 2018 And The Must Stay Luxury Chalet

Best Ski Destination 2018 And The Must Stay Luxury Chalet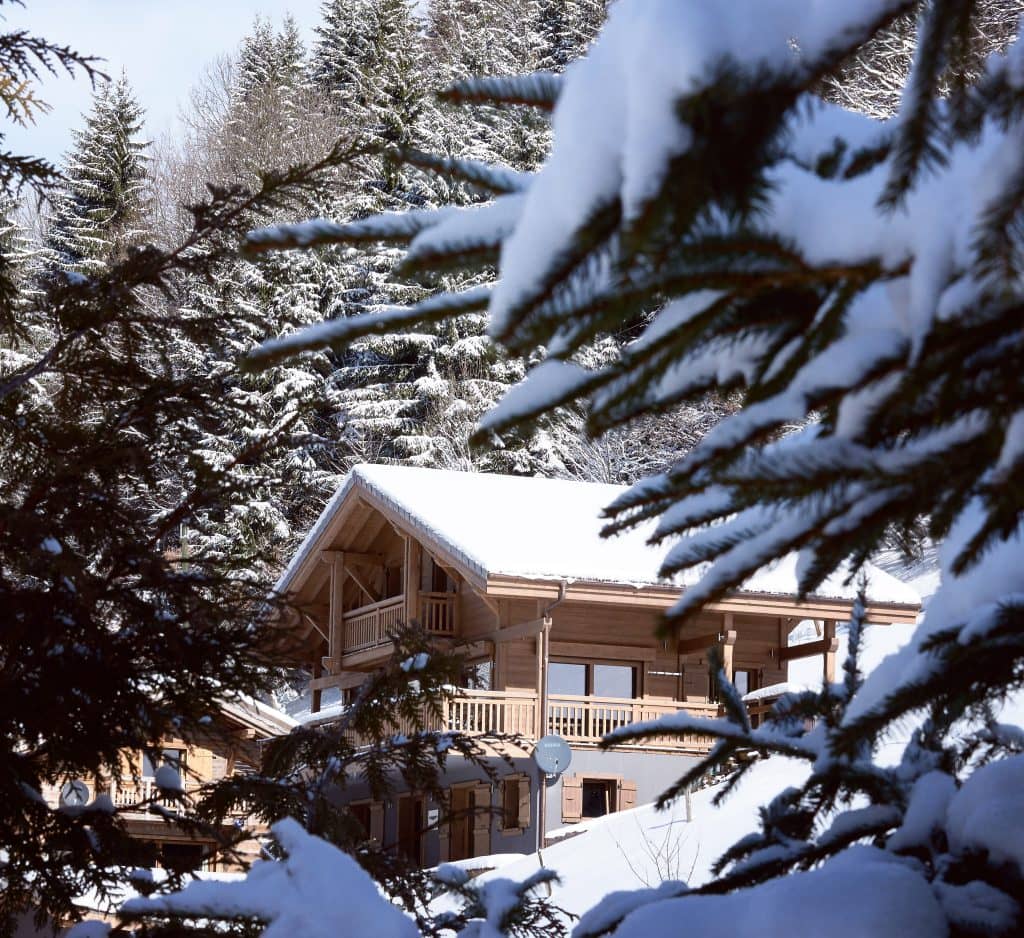 Where? Morzine, French Alps
Exactly? The White Valley Company, We stayed at the chic and stylish Chalet L'Ours.
When? December 2017. Ski season typically runs from December to April. We visited at the start of the season and the snow conditions in Morzine were amazing, with fresh powder snow delivered (on demand!) every day.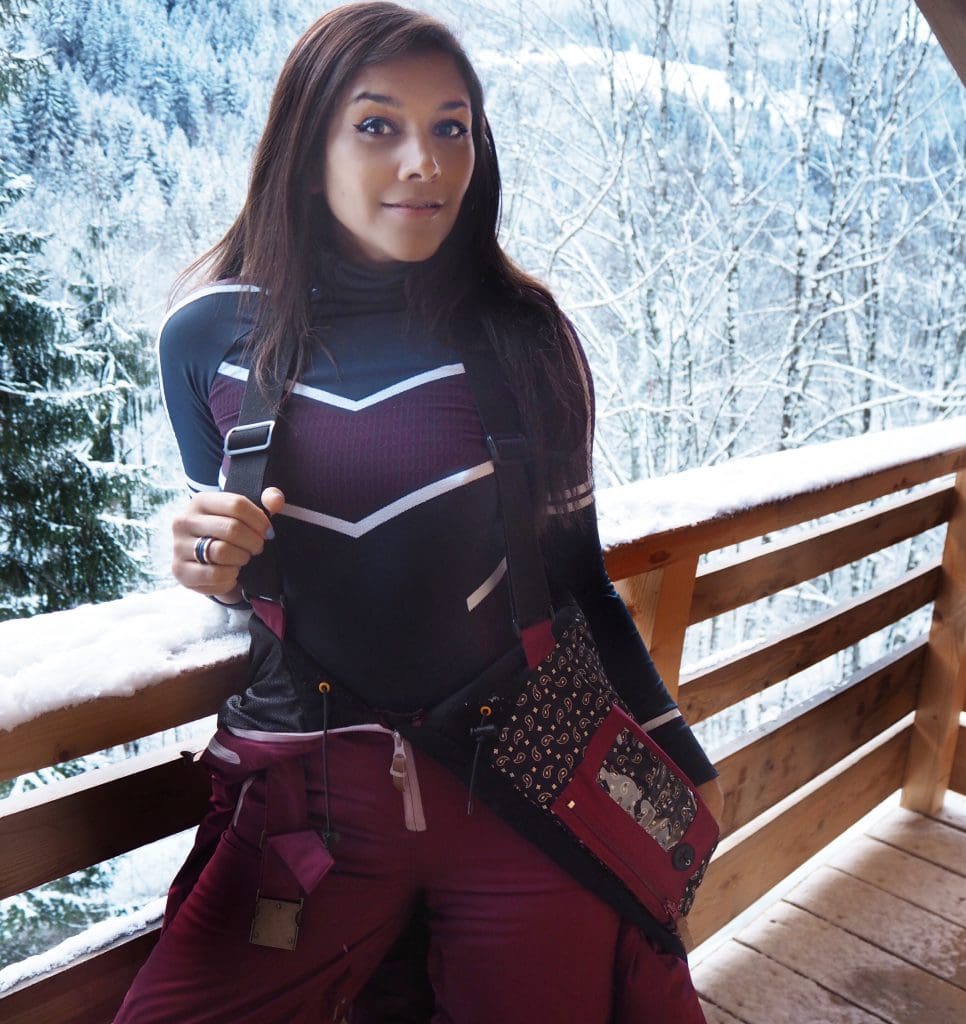 Opening shot: Bonnie wears cerise swimsuit in top image by Lazul and beanie hat by Somerville Scarves.
Ski outfit worn throughout post – Bonnie wears base layers by Sweaty Betty, onesie ski suit by Huskiwear, goggles by Adidas Eyewear and rose gold boots by Moon Boot.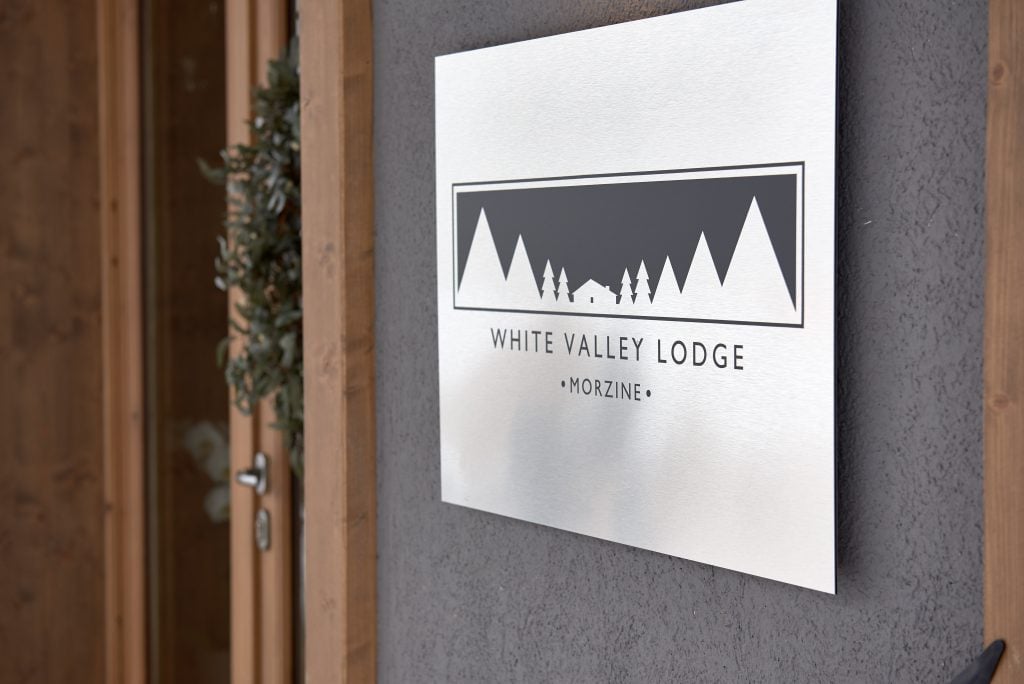 The White Valley Company Luxury Chalets
We stayed at Chalet L'Ours one of the three luxury Alpine chalets offered by The White Valley Company. Located in a picturesque tiny hamlet in Vallee de La Manche in the resort of Morzine in the French Alps, it's close enough to town if you want to visit and also far enough to ensure an idyllic stay.
Three perfectly appointed, exquisitely decorated, contemporary ski chalets with stunning views and luxury spa facilities, it's the perfect place to indulge in a fun packed family or chilled out romantic retreat in the mountains.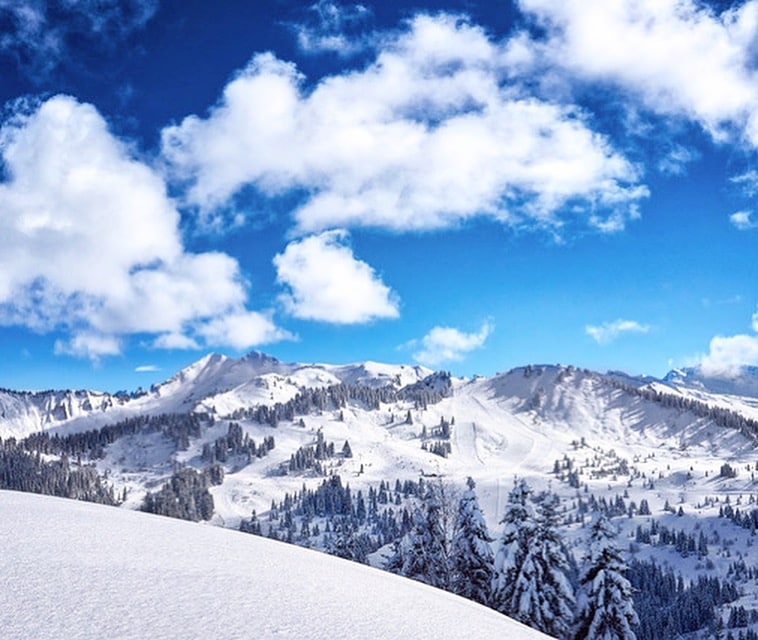 What to do
Most people opt to spend all day on the powder white pistes of Morzine and Avoriaz, which I must admit is quite addictive! But if you fancy a bit of activity that doesn't involve skis or a snowboard, why not go on a snow shoeing trek through the spectacular countryside. Or back at the chalet join local pilates instructor, Georgie Kennington in one of her relaxing stretching/pilates classes.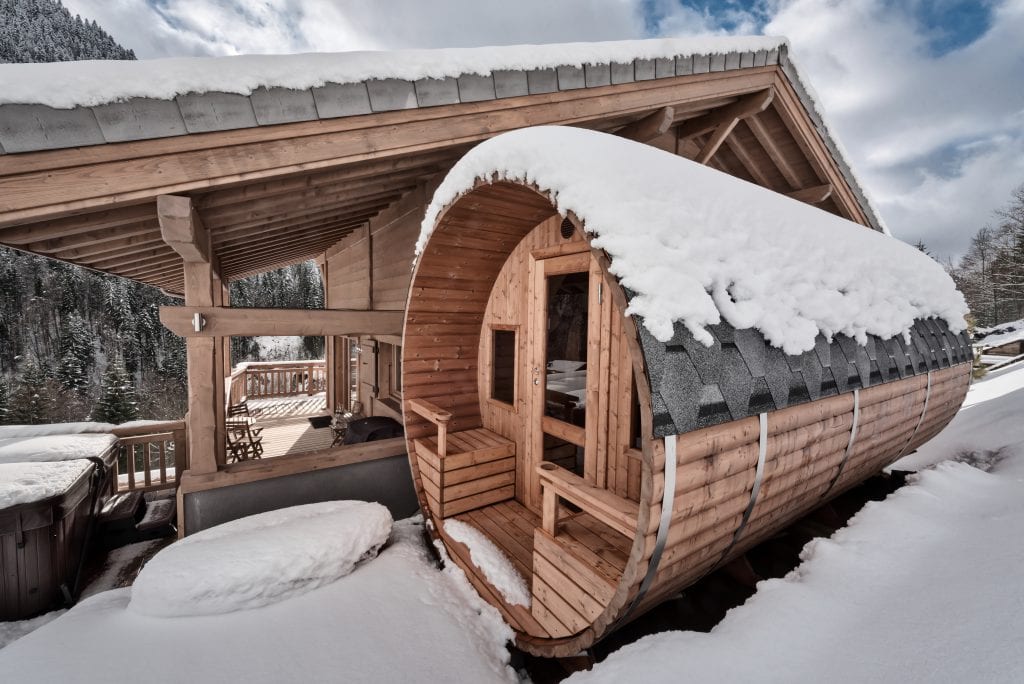 And Relax
Alternatively take a day off and enjoy your gorgeous chalet with epic mountain views, curl up on the sofa in front of the log fire with a good book and a glass of Laurent Perrier or a chocolat chaud.
Or opt for my favourite activity, indulge in some post skiing pampering in the divine hot tub (opening shot), use the barrel sauna and steam room (pictured above) or get a massage in the comfort of your own chalet from the magical healing hands of masseuse Carrie from The Little Mountain Spa.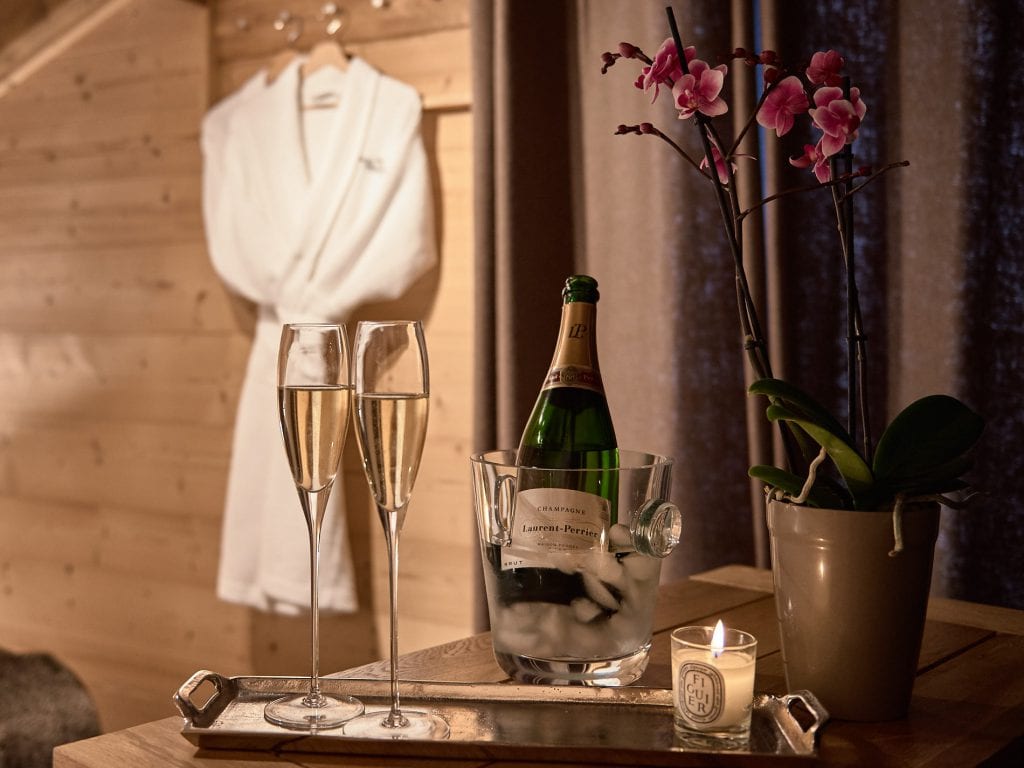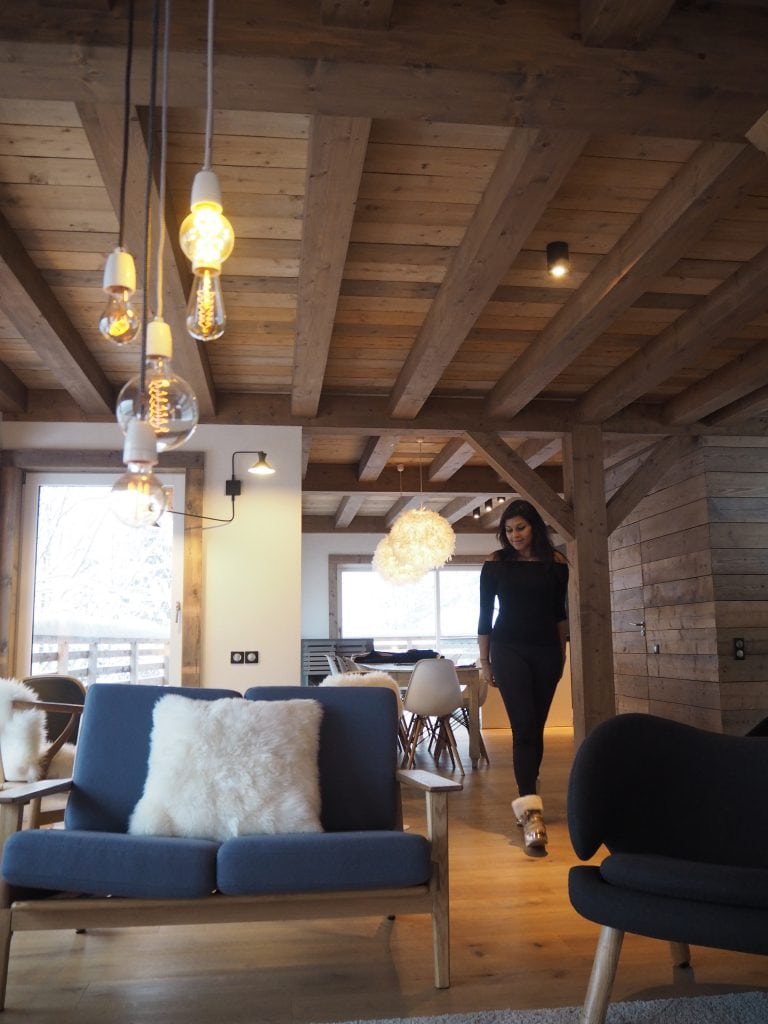 The Decor
The interiors at Chalet L'Ours are a super stylish, eclectic mix of 1950's 'Mad Men' -esque furnishings, draped with lashings of soft furs, modern wood burning fires and trendy touches, like exposed filament light bulbs and super chic coffee table books dotted around the living areas. This 'mid-century meets hygge' styling is my idea of heaven! #InteriorGoals!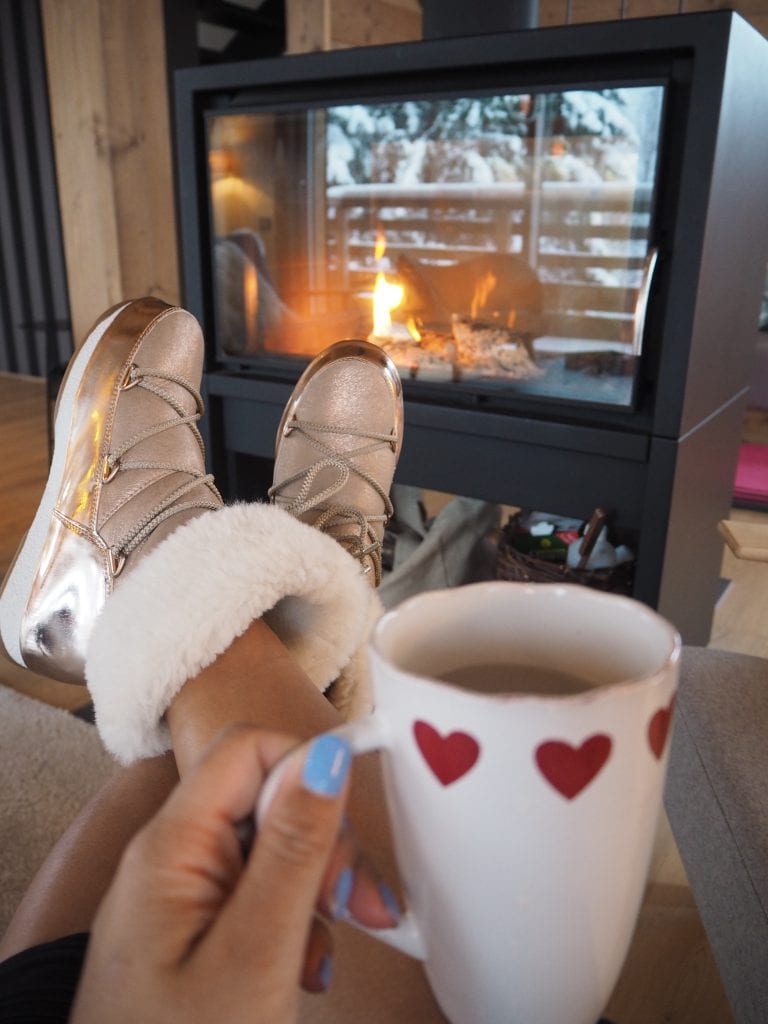 Bonnie wears Limited edition rose gold Moon Boots in front of the roaring log fire enjoying a cup of chocolat chaud aka hot chocolate!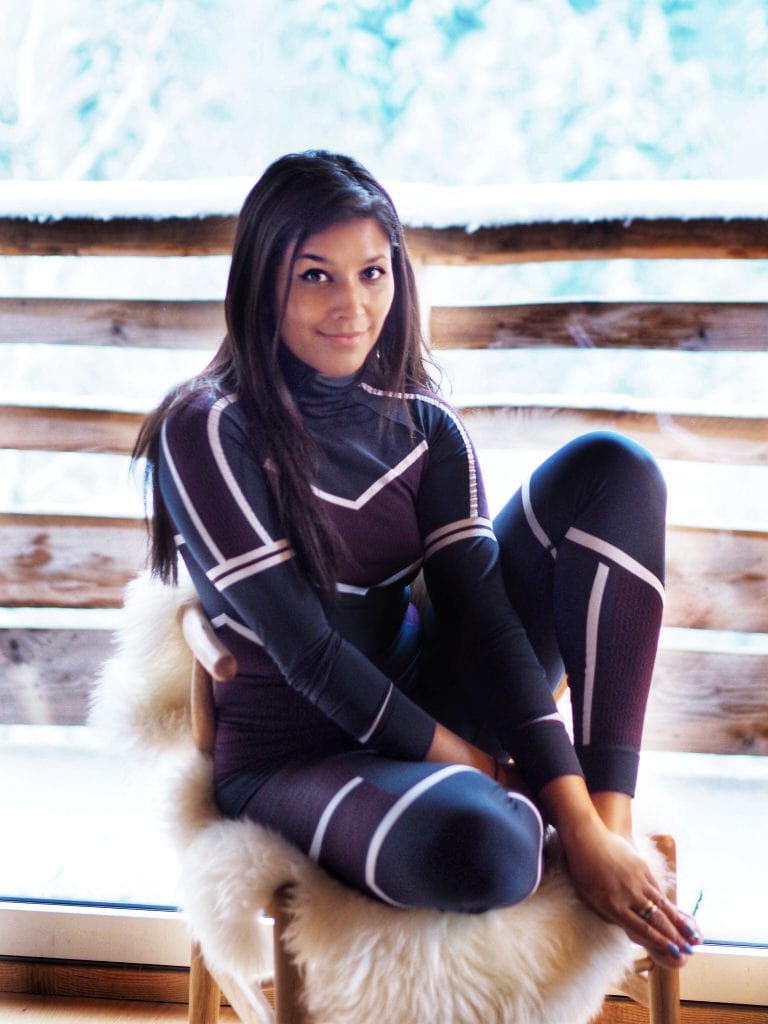 Bonnie wears Sweaty Betty base layers in Chalet L'ours.
It's all in the detail. From Sonos surround sound speakers, flat screen TV's, excellent wifi and rainmaker showers, to GHD hair dryers and delicious Bamford toiletries in the bathrooms, everything has been thought of to create the ideal luxury experience.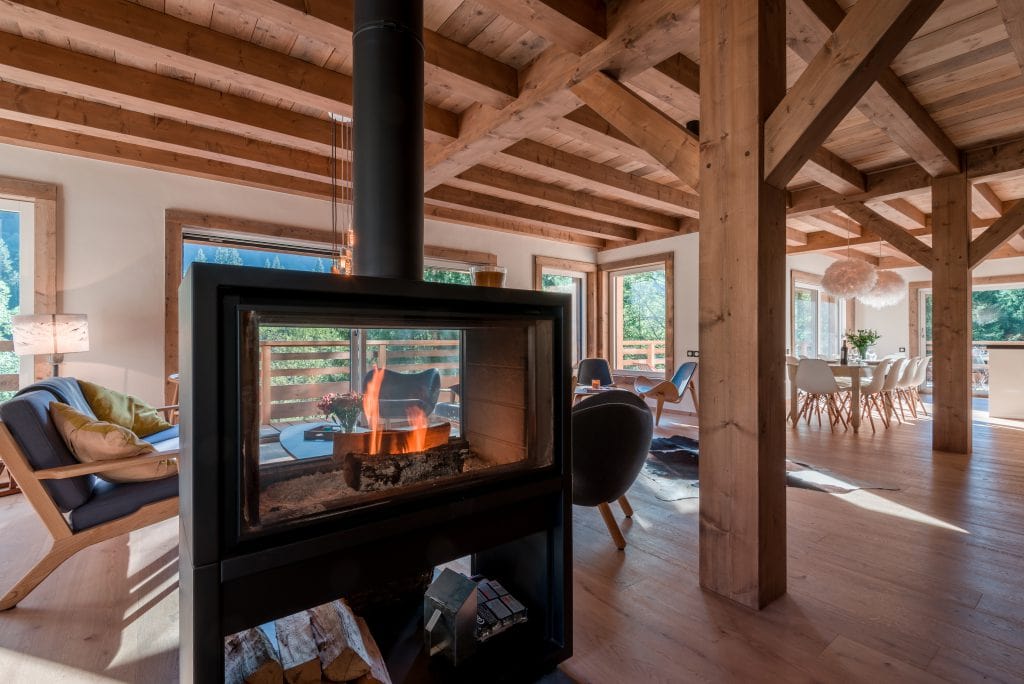 Let's hit the slopes
After a speedy boot fitting by the lovely Michel who owns Gravier Ski Shop in town it's time to hit the slopes. He comes up to the chalet to fit your boots and skis, which is a great personalised service offered to high end customers.
I was ready and fully kitted out in the latest gear and equipment. Now, if only I could ski….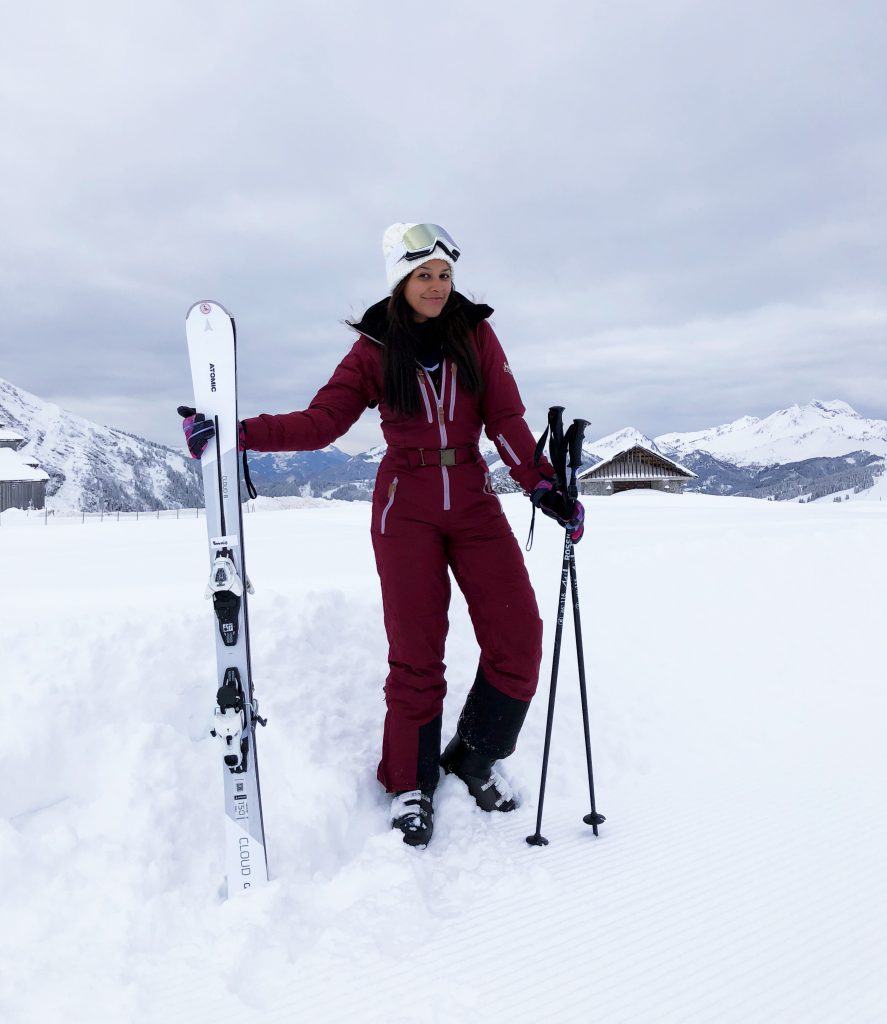 Learning to ski
Before this trip I could barely ski, having had a couple of botched attempts in previous years I could just about pizza slice my way down the side of the nursery slope. So this time I decided to enlist the help of the professionals at SkiBeyond ski school. The results were incredible, after one 2-hour lesson with the lovely Ricey from Ski Beyond, I had graduated from greens and was trying my luck on Blue runs.
By the end of my second 2-hour lesson, I had mastered parallel skiing and was so much more in control of my technique than I had ever been previously. My confidence grew and by the end of the trip I was shooting down the mountain sides and truly enjoying it!
I highly recommend ski lessons (especially from Ski beyond if you're in Morzine), it has totally changed my ski game! I've gone from a nervous novice, to calling myself a skier and I'm genuinely excited to book my next ski trip as soon as possible. I've been converted :)
Bonnie wears base layers by Sweaty Betty, Onesie ski suit by Huskiwear, goggles by Adidas Eyewear and rose gold boots by Moon Boot.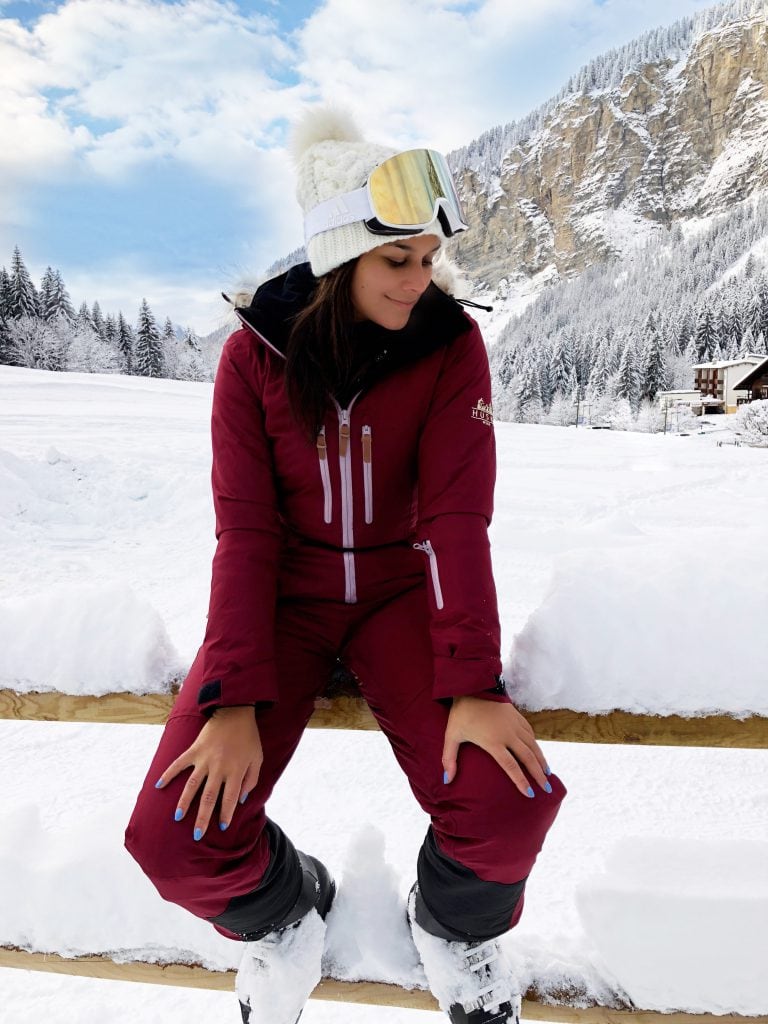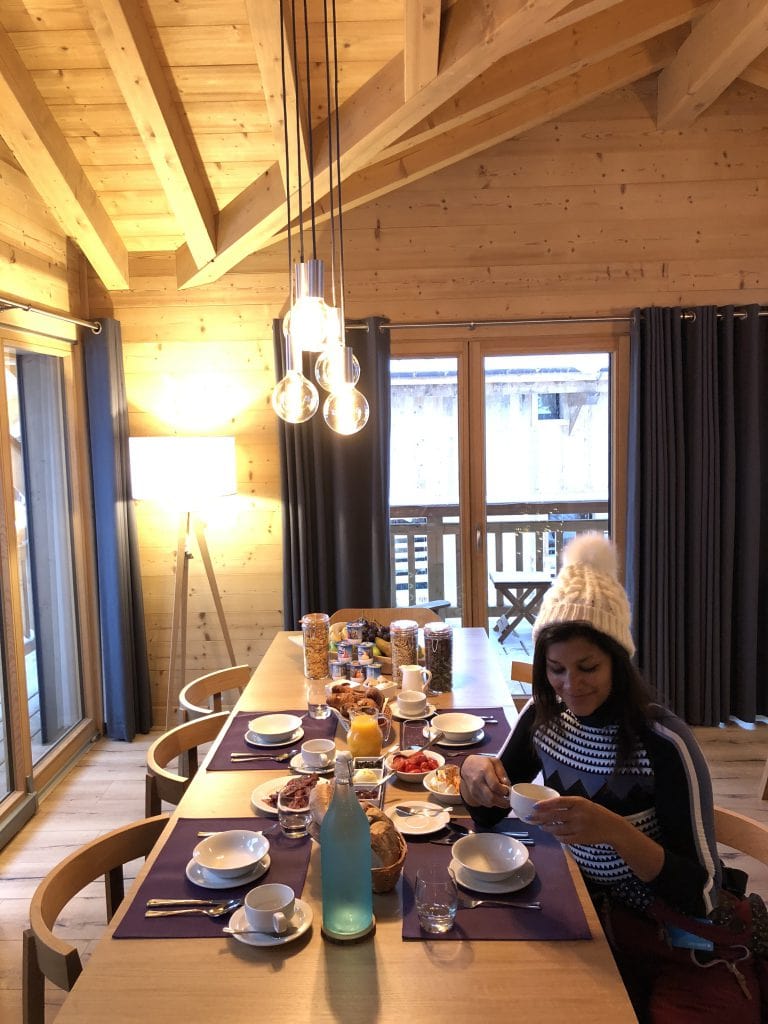 Food and Drink
The chalets offer different levels of catering service, Chalet L'ours can also be booked as a self catering lodge as well as fully catered. Vorlaz is a family catered chalet and White Valley Lodge and Spa is the fine dining chalet, both are catered only with in-house private chefs. We enjoyed a culinary journey from breakfast, afternoon tea, evening tapas to fine dining experiences thanks to our incredible chef Chris.
We dined on the perfect eggs Benedict at breakfast, delicious pan seared scallops, roast duck and incredible desserts at dinner. And can I just do a shout out for the exceptional banana bread and cakes at tea time. They were to die for :)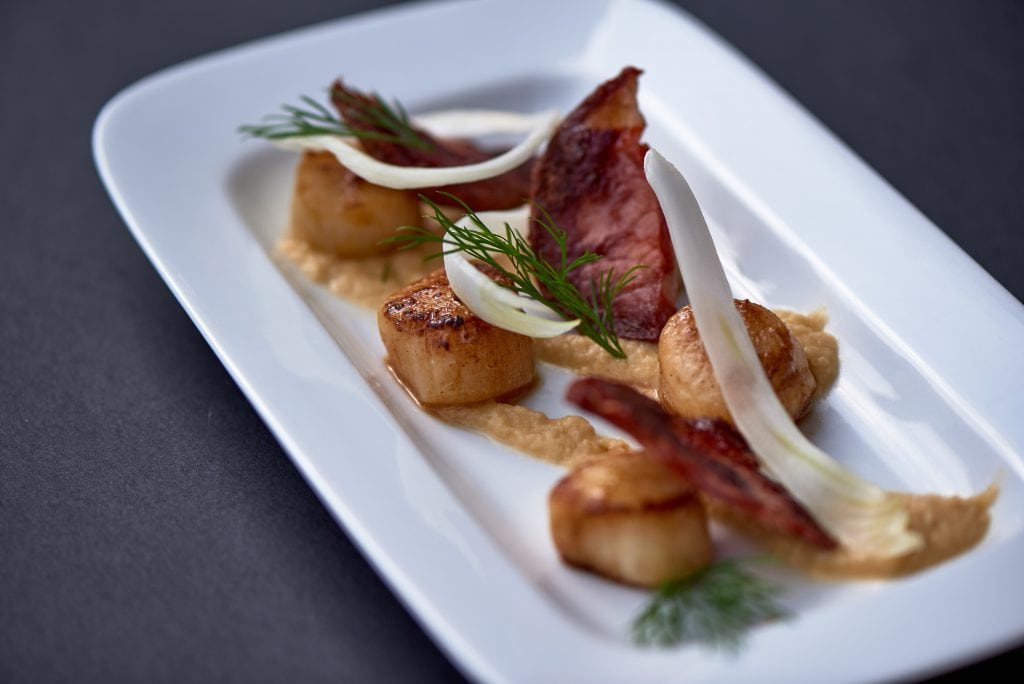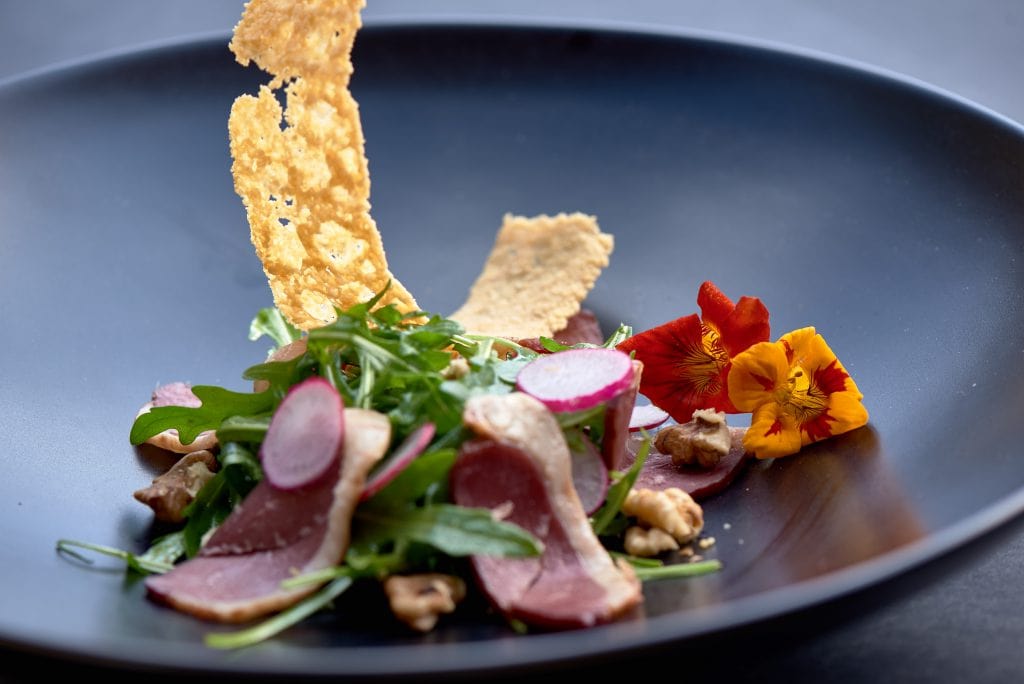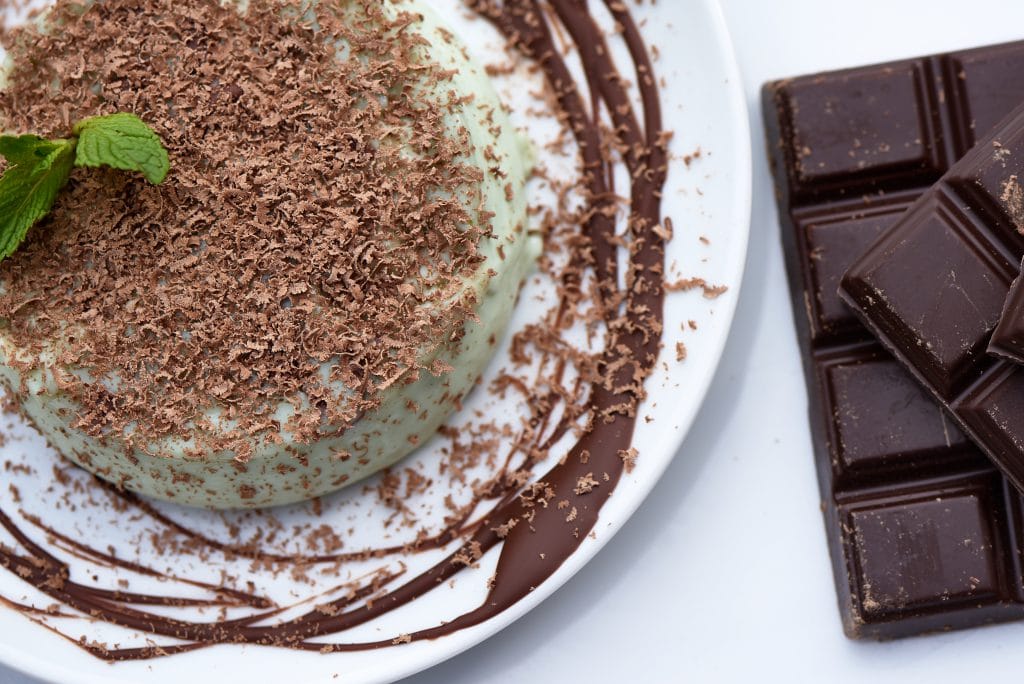 That was such an amazing ski trip. A huge thank you to Nancy and Andrew at The White Valley Company Lodges for organising such a wonderful stay. To Ski Beyond for teaching me how to ski! Carrie at The Little Mountain Spa for the much needed massages and Georgie Kennington for the dreamy pilates lessons.
Also Skiidy Gonzales for organising swift airport transfers and Gravier Ski Shop for my skis and boots!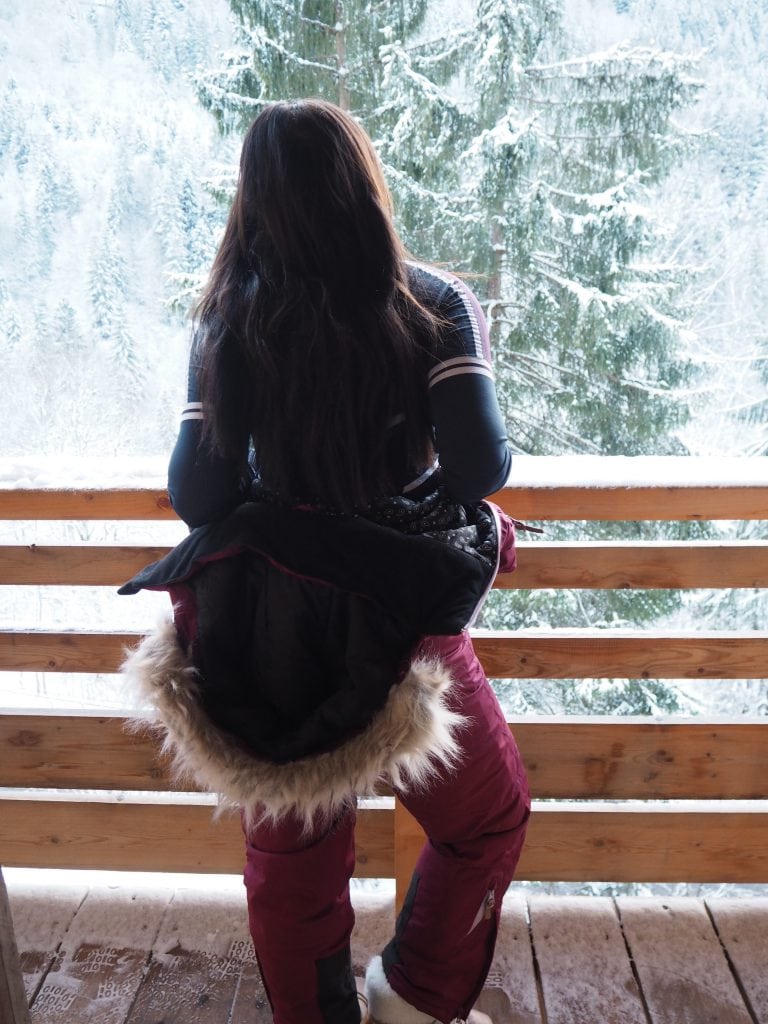 The Details
With both full service and self catered options White Valley Company are able to create bespoke holidays for your group. Individual room reservations are also available in the Lodge & Spa for those looking for a romantic getaway to the Alps.
Prices from £5000 for a self catered chalet sleeping up to 16 guests and from £895 per person for a seven night stay on a catered basis. For more information and reservations please visit www.thewhitevalleycompany.com
Flights are into Geneva and the White Valley Company can assist with booking your airport transfers. The journey time into resort is 1.15 minutes.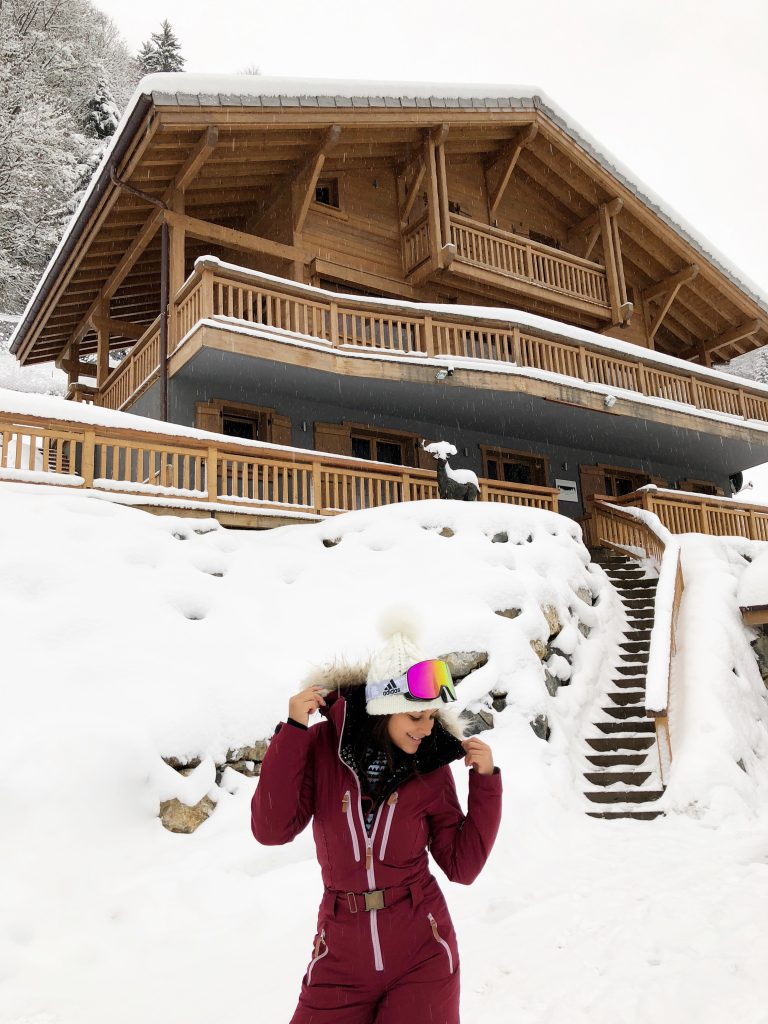 Good Bye from Morzine, join us next week The Style Traveller end of year round up 2017!
Bon Voyage xx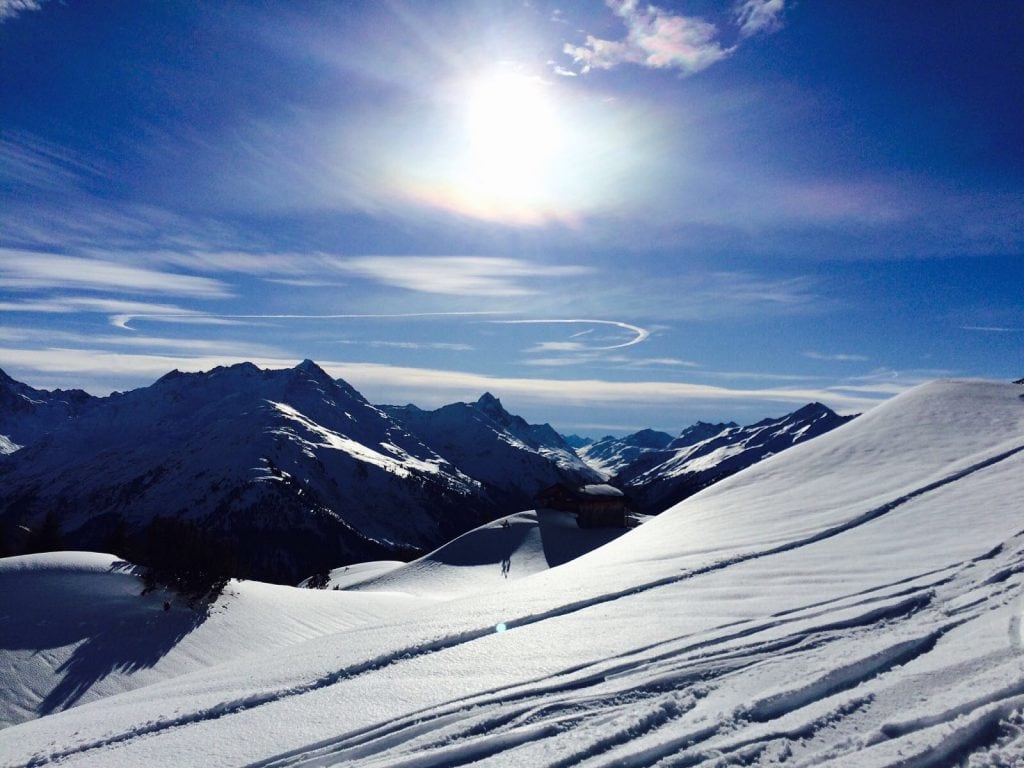 Share the love on Pinterest. Pin this to remember..