Petit St Vincent – The Caribbean's Secret Island Paradise

Petit St Vincent – The Caribbean's Secret Island Paradise
Where? Petit St Vincent Private Island with Inspiring Travel Company
Exactly? Petit St Vincent colloquially known as PSV is a stunning 115 acre resort island in the Southern Caribbean. Part of the Grenadine chain of islands its picturesque beaches and dazzling white sand are revered throughout the Caribbean, but little known elsewhere.
When? December 2018. Peak season is December to April when the subtropical climate is at its best, but May to June and November also have great weather and more affordable prices.
Getting there? We flew with Virgin Atlantic to Barbados, then caught the mini Liat jet connecting flight to Union Island. After the 50 minute flight the hotels private boat came to pick us up for the final 25 minute journey across crystal clear waters to our destination.
Opening shot Bonnie wears dress by Lazul on the hotel's arrival jetty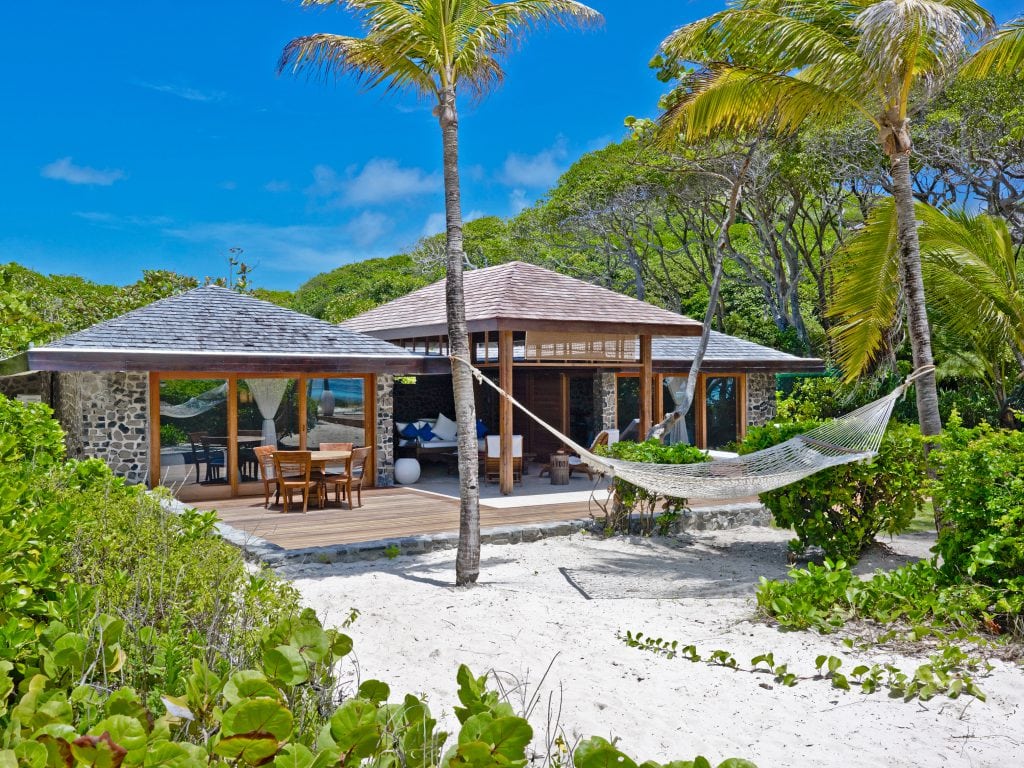 The Hotel
Set on an idyllic, secluded, private island, the hotel has just 22 luxury one and two bedroom cottages dusted across the lush green landscape. Some with direct access to private beaches and others high up in the bluffs with breathtaking views of the bay.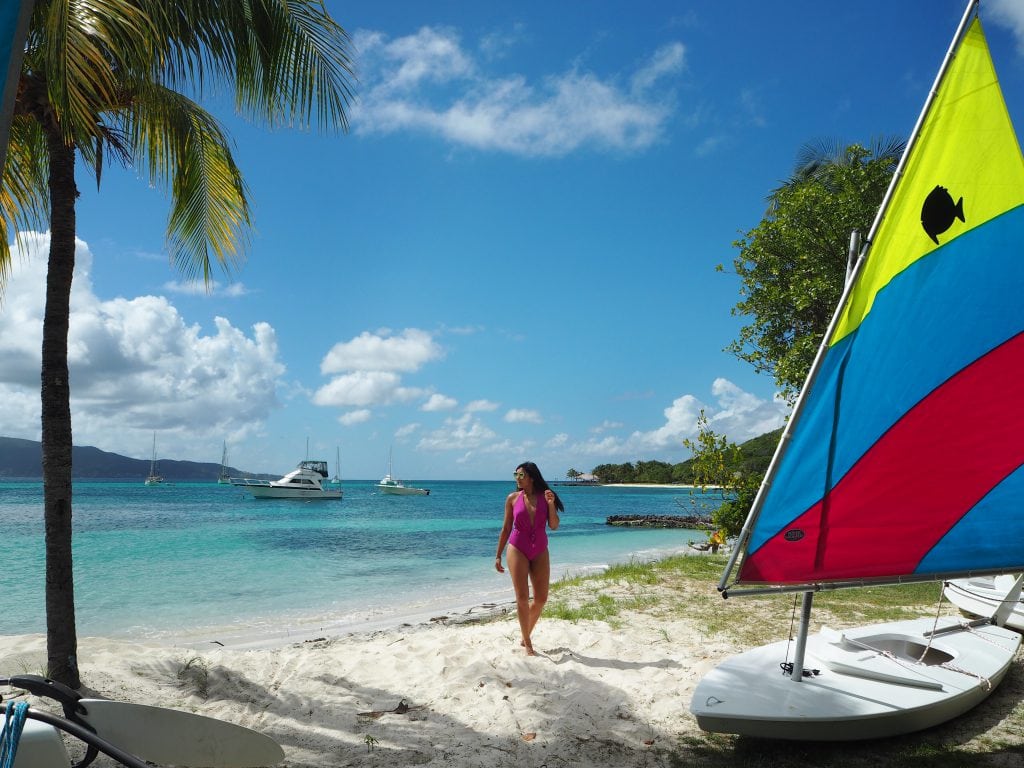 Recently renovated in 2012 the cottages adhere to the islands digital detox ethos, so there are intentionally no TVs or WiFi / internet connections in the rooms. WiFi is available in the hotel reception, but the 'unplugged' vibe is very much encouraged during your stay to really get away from it all.
Bonnie wears dress by Lazul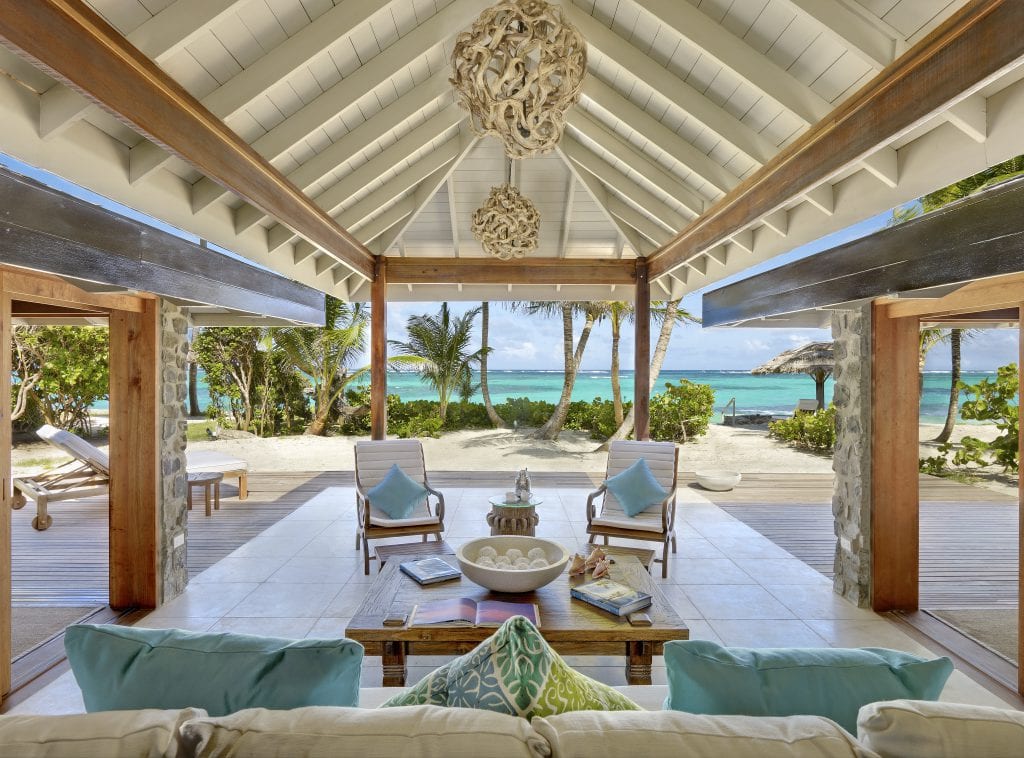 The rooms are beautifully decorated in Balinese / Caribbean island style.  Teak wooden detailing and pale aqua, soft furnishings create a relaxed and chic beach vibe, complimenting the lush nature outside.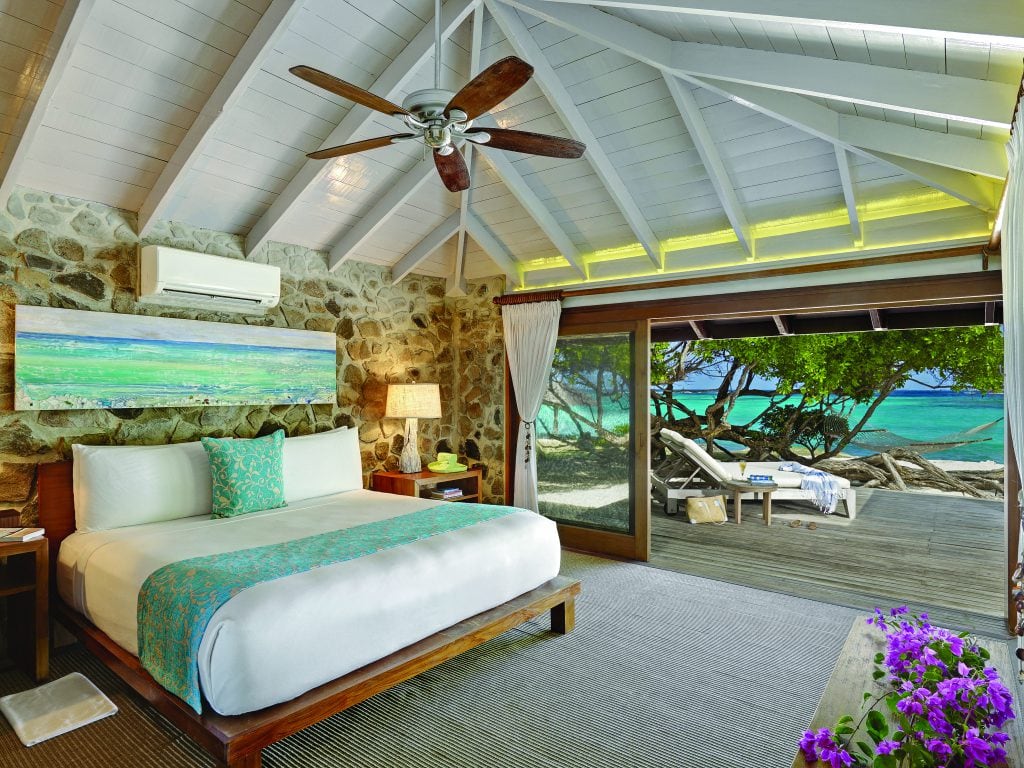 My bedroom with an incredible view from the terrace.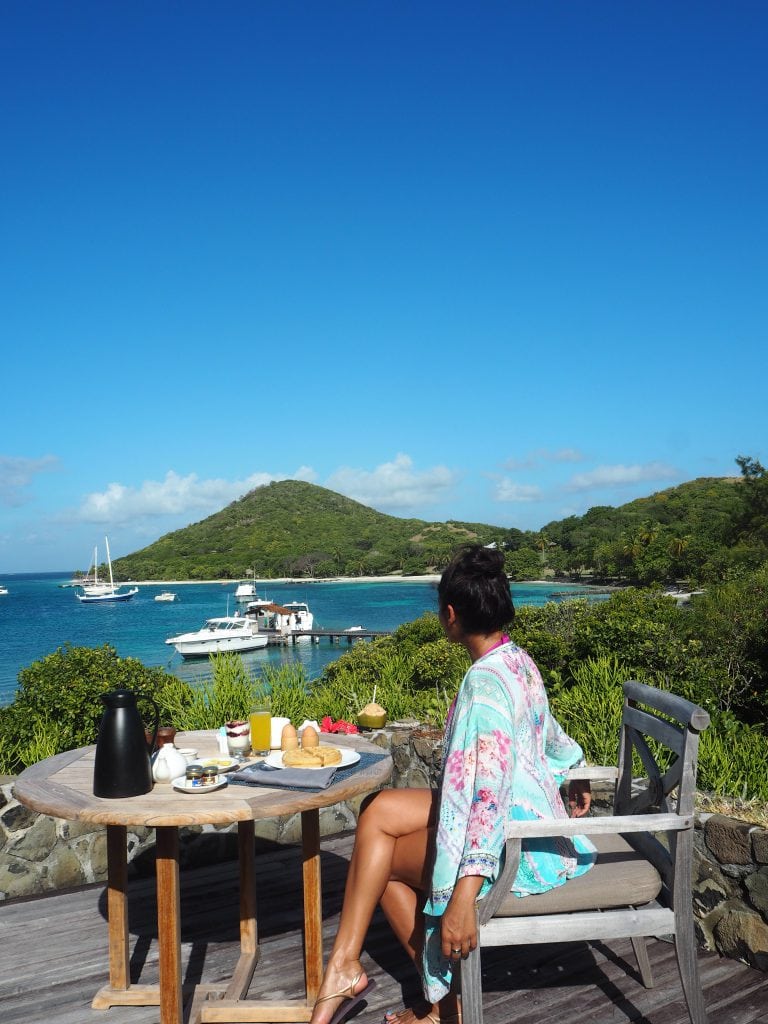 All room service and breakfast orders are done using the 'flag pole system.' Put a note with your breakfast order in the pigeon hole the evening before, raise a yellow flag outside your cottage for service (or a red flag for privacy), et voila, the next morning breakfast is delivered to your door at the time that you specified. It's such a cute system!
Bonnie wears kimono by Camilla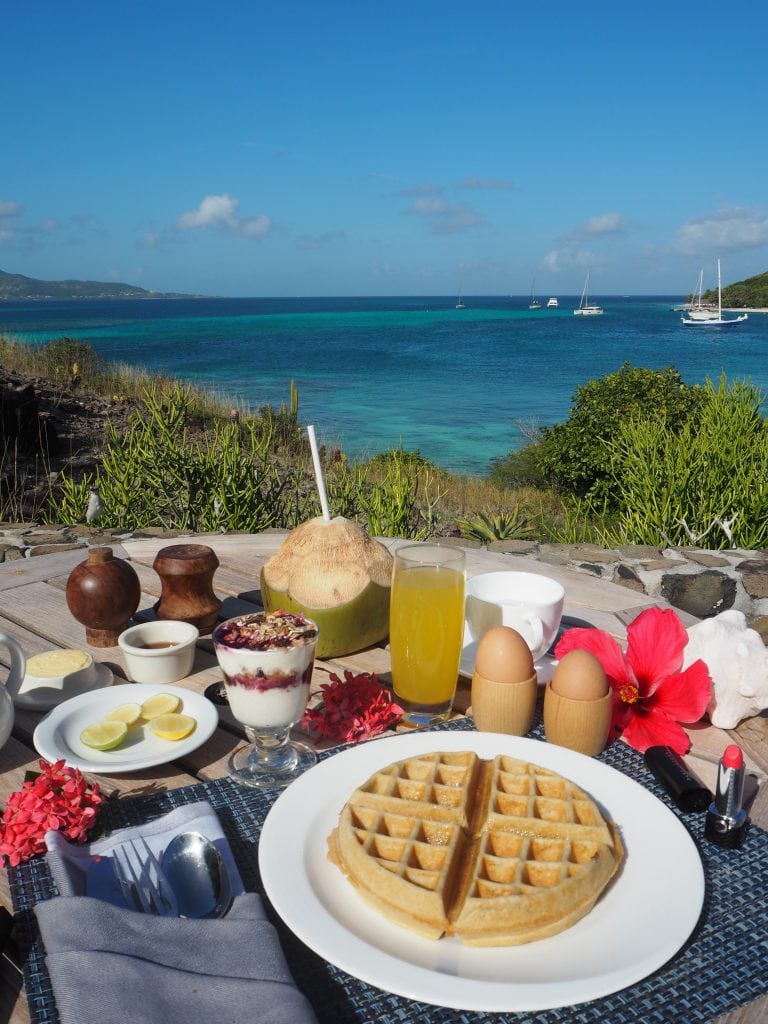 My breakfast of waffles with maple syrup, eggs and bircher muesli, (interesting mix but why not?) on my private terrace over looking the sea.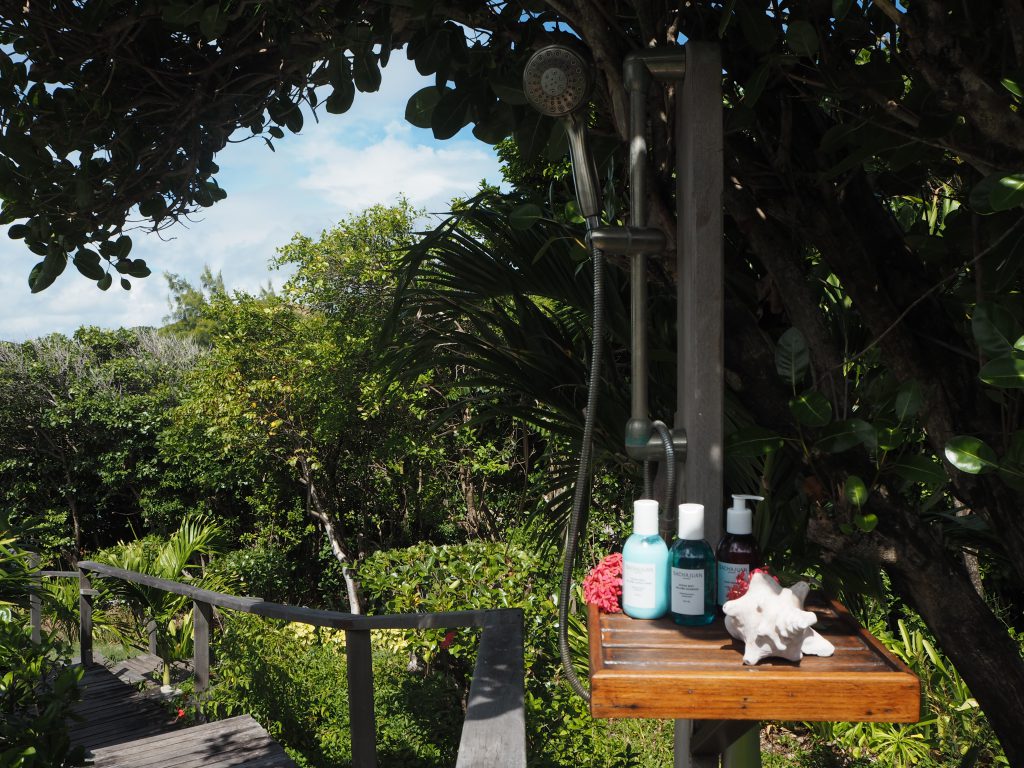 Get back to nature with an outdoor rain shower over looking the beach, but don't worry, the cottages are so secluded you won't be caught unawares! You can always put your red flag up for privacy.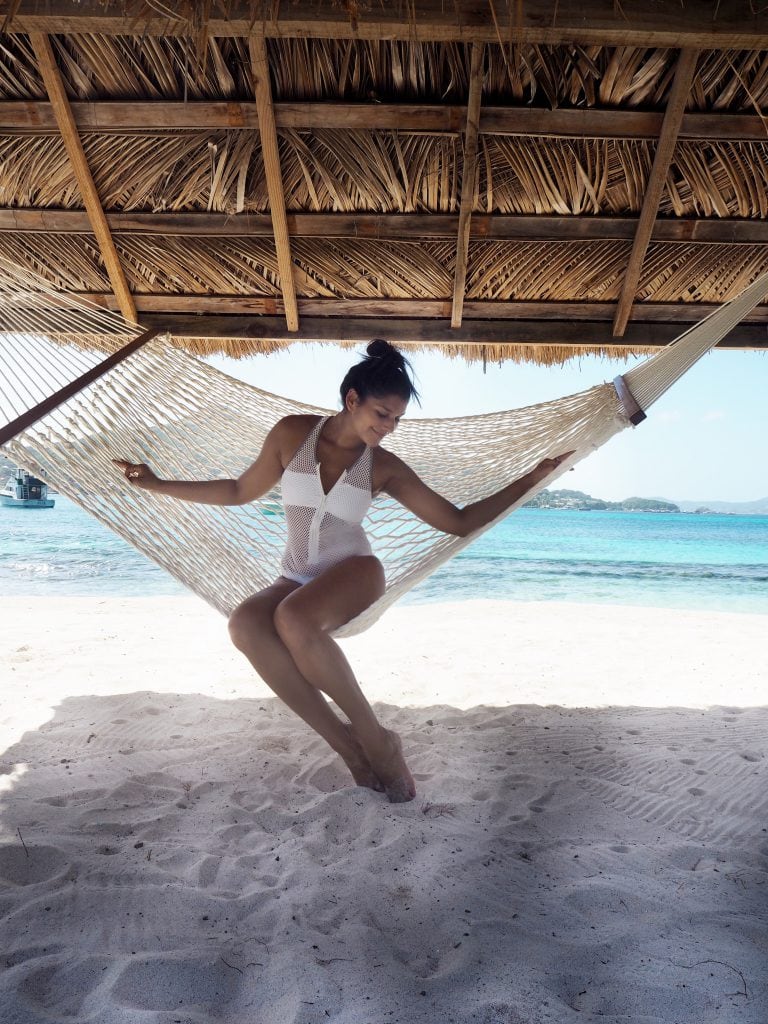 My own private hammock on my own private beach, (with beach service if needed, of course!) it doesn't get much better than this.
Bonnie wears swimsuit by Melissa Odabash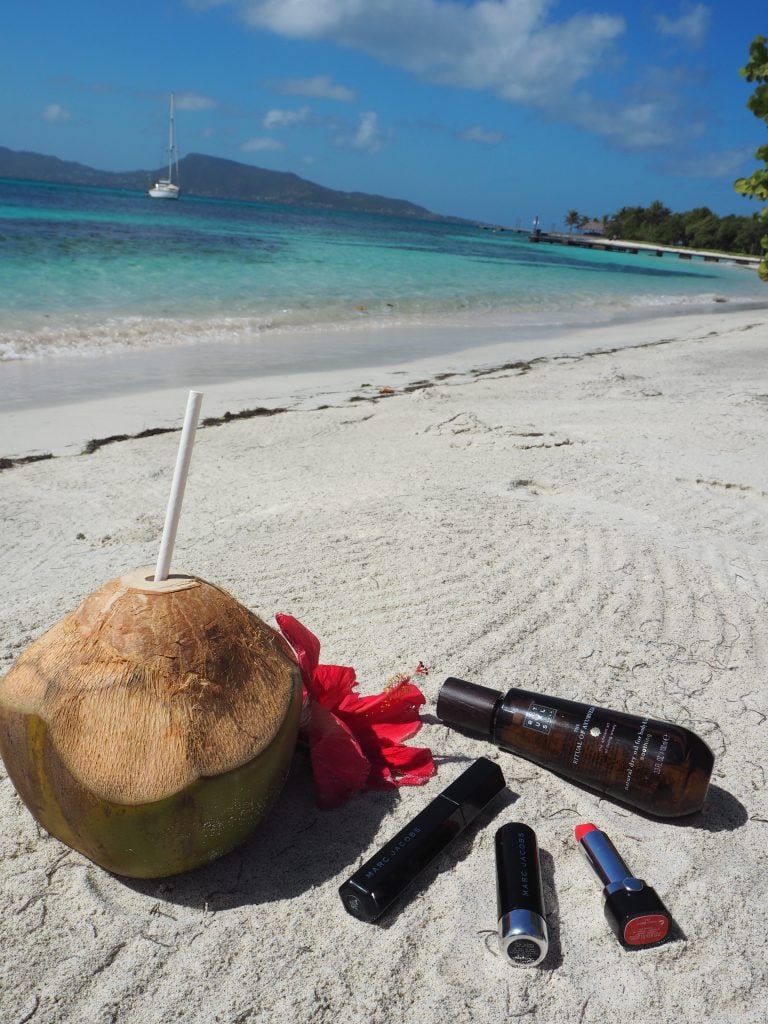 My Beach Beauty Essentials
There are only a few beauty essentials I swear by on all of my tropical trips (apart from sunscreen of course) and they are, from left to right: Coconut water provided by mother nature :) Mascara, lip balm and red lipstick by Marc Jacobs Beauty, Natural dry oil for hair and skin by Rituals.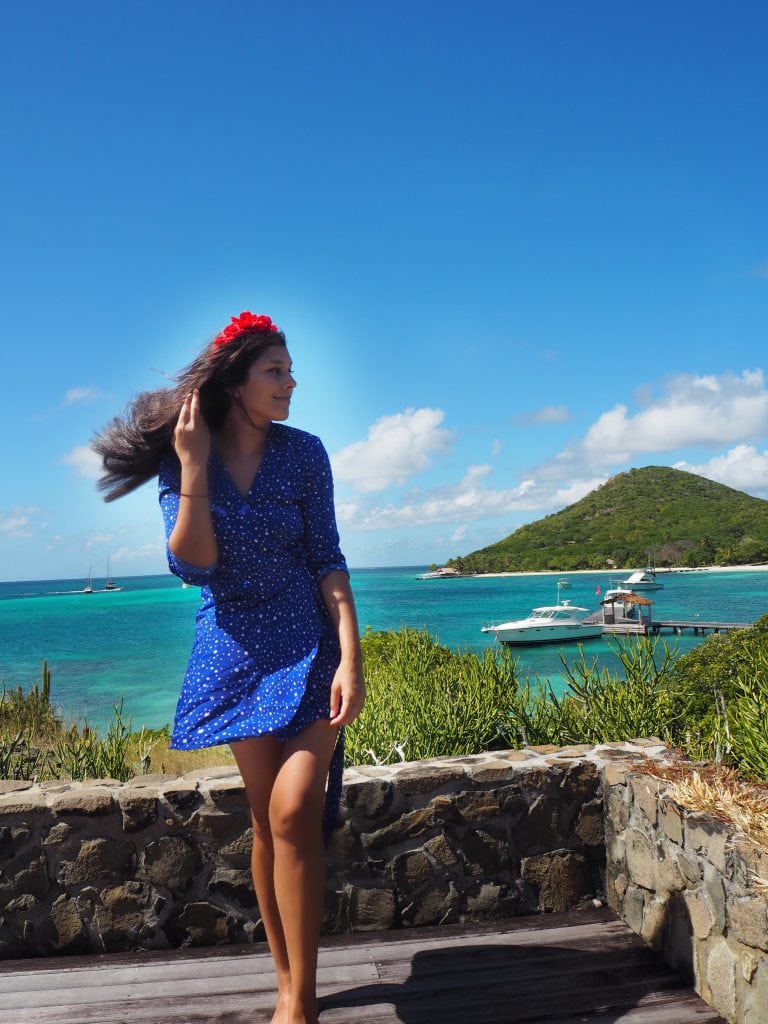 Bonnie wears dress and jumpsuit by Silk Fred and hair flowers and accessories by Colette Hayman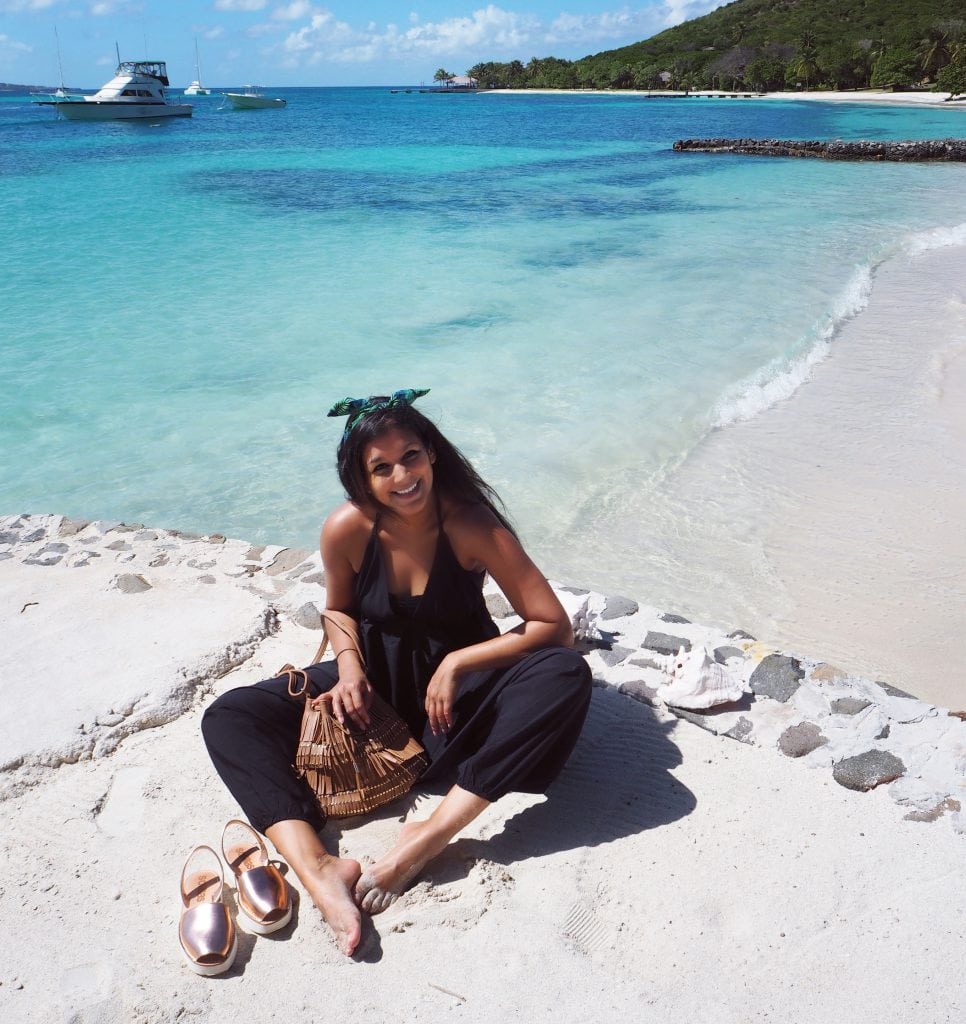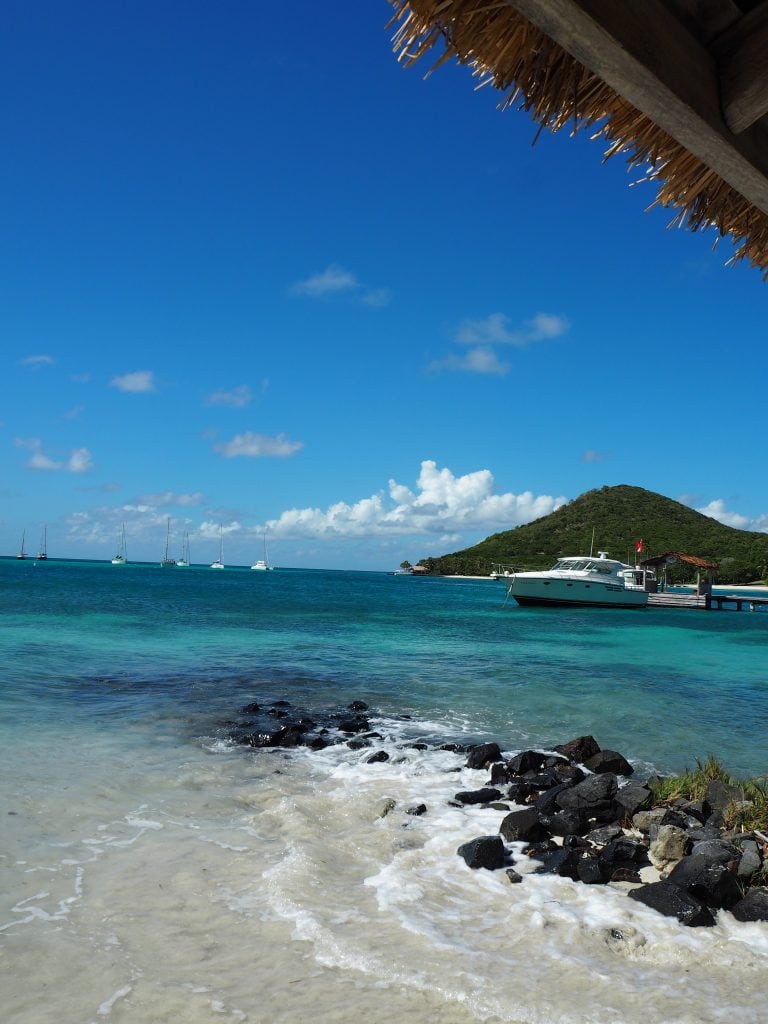 What to do in the day
You can do as much or as little as you like on Petit St Vincent. The ethos of the island is based around a digital detox so it's all about getting getting back to nature and enjoying the glorious natural backdrops.
If you're there to completely chill out, simply find a beach bed or hammock and while away the day in the best way possible. Maybe popping into the crystal waters for an occasional cool down swim but nothing too strenuous of course. But if you do fancy a bit more activity, you can go on the fitness trail which involves a scenic two mile run with fitness stations dotted around picturesque beach alcoves, join the morning yoga sessions or go for a hike up Marni Hill pictured above.
Alternatively indulge in some pampering treatments at the Balinese Treetop Spa, I highly recommend this activity!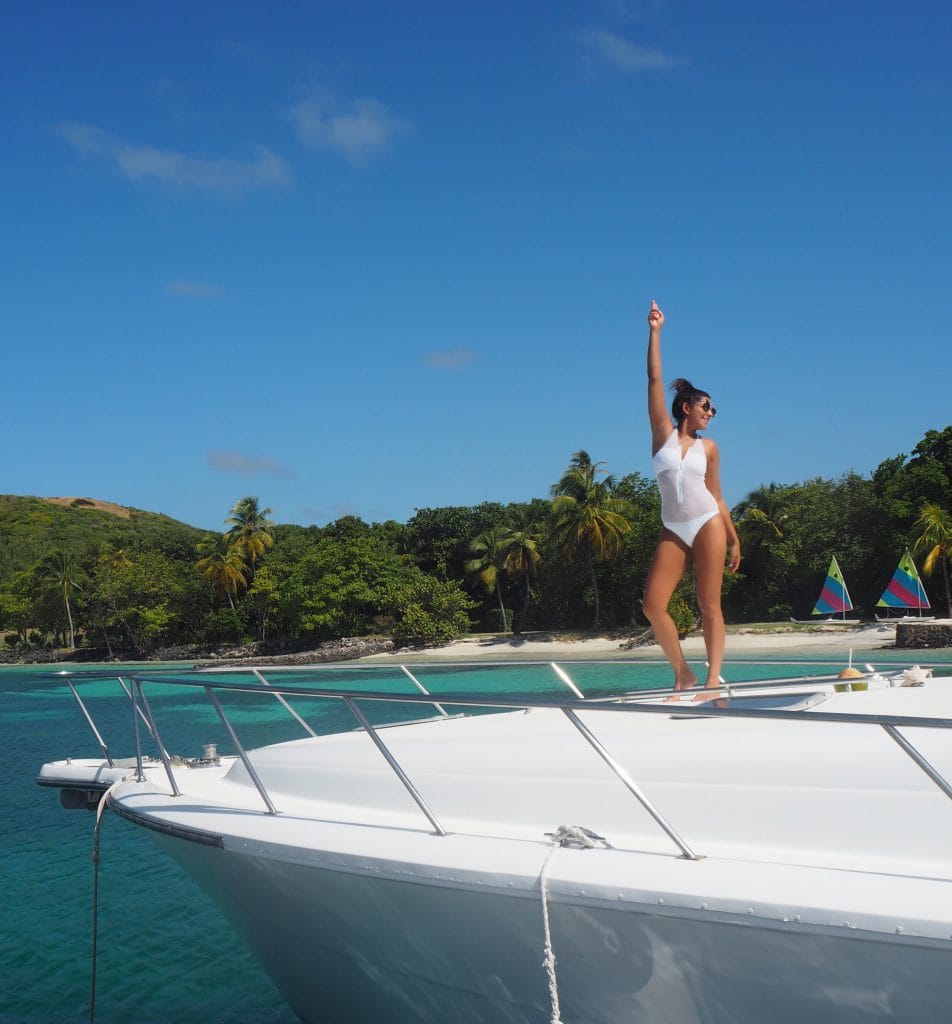 Charter a yacht for the day and enjoy an idyllic day of sailing around the stunning Grenadines. Spend the morning snorkelling on the reefs followed by a delicious languid lunch cooked on a bbq on board ship.
Bonnie wears swimsuit by Melissa Odabash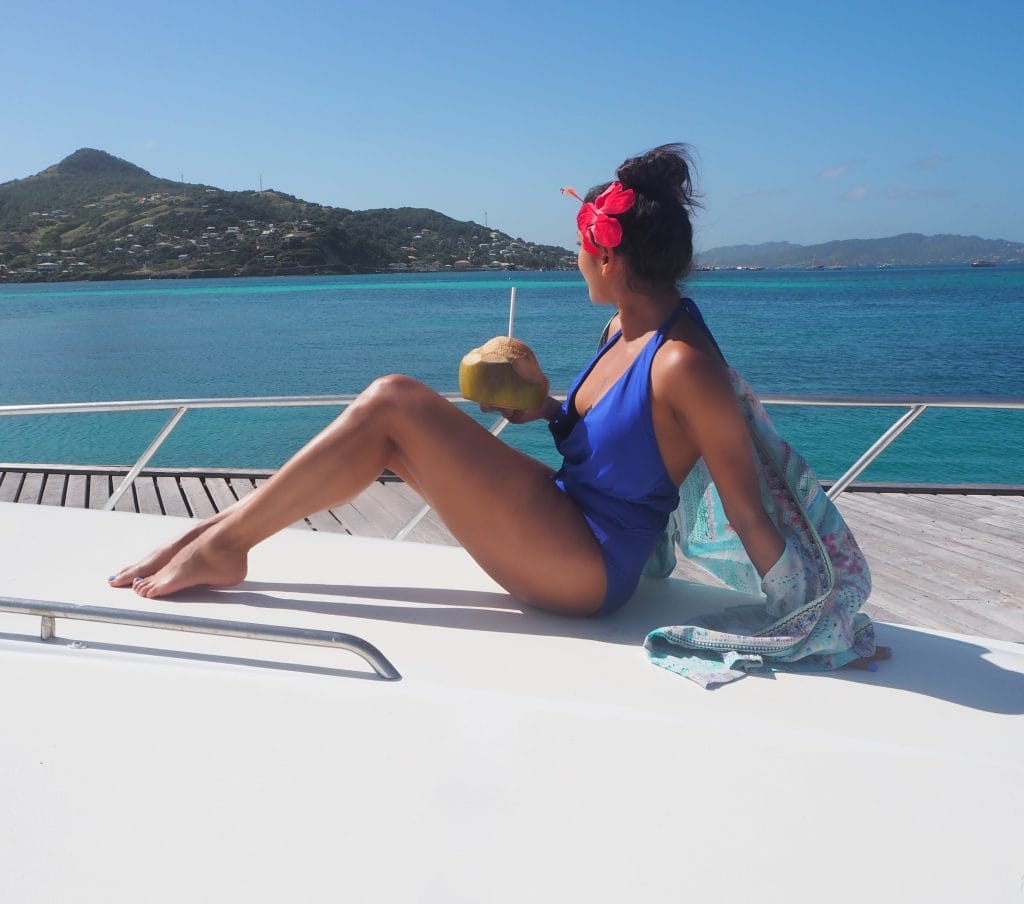 Bonnie wears swimsuit by Lazul and kimono by Camilla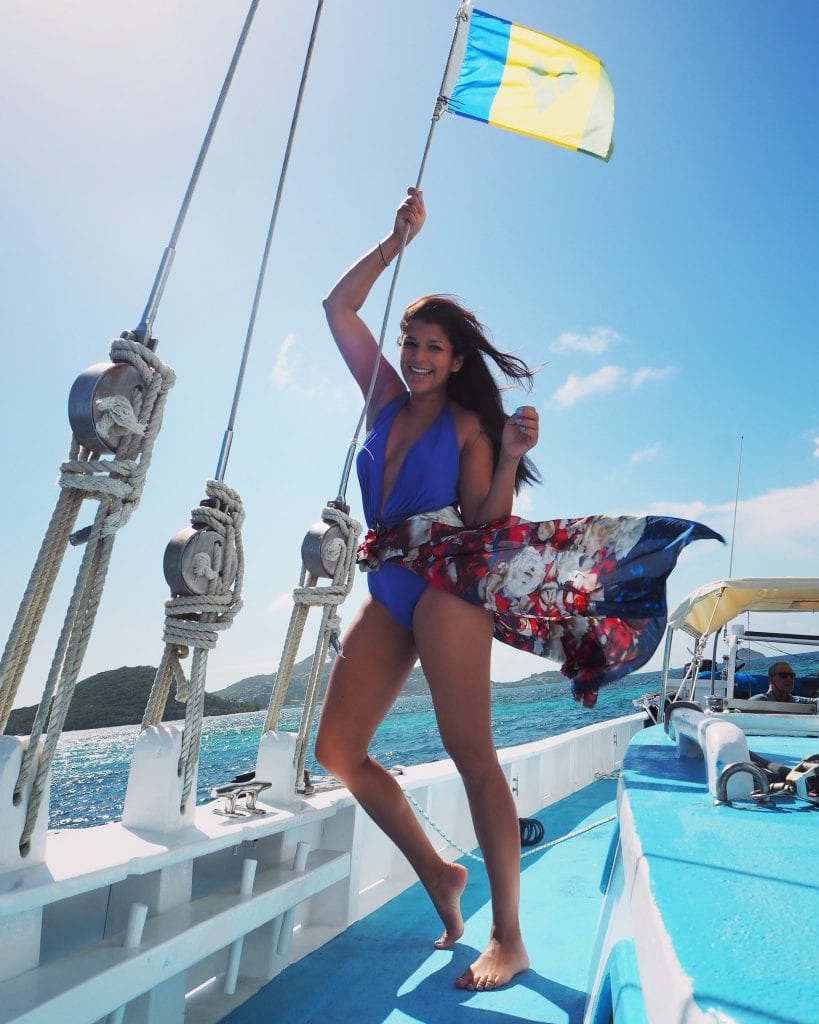 Bonnie wears swimsuit by Lazul and sarong by Pam Weinstock.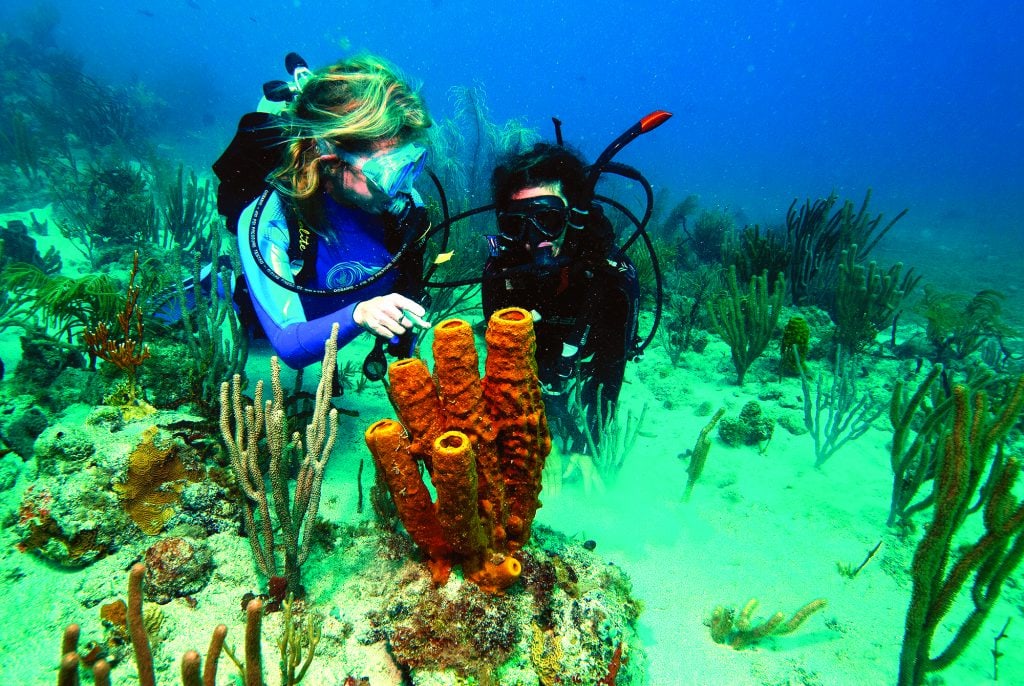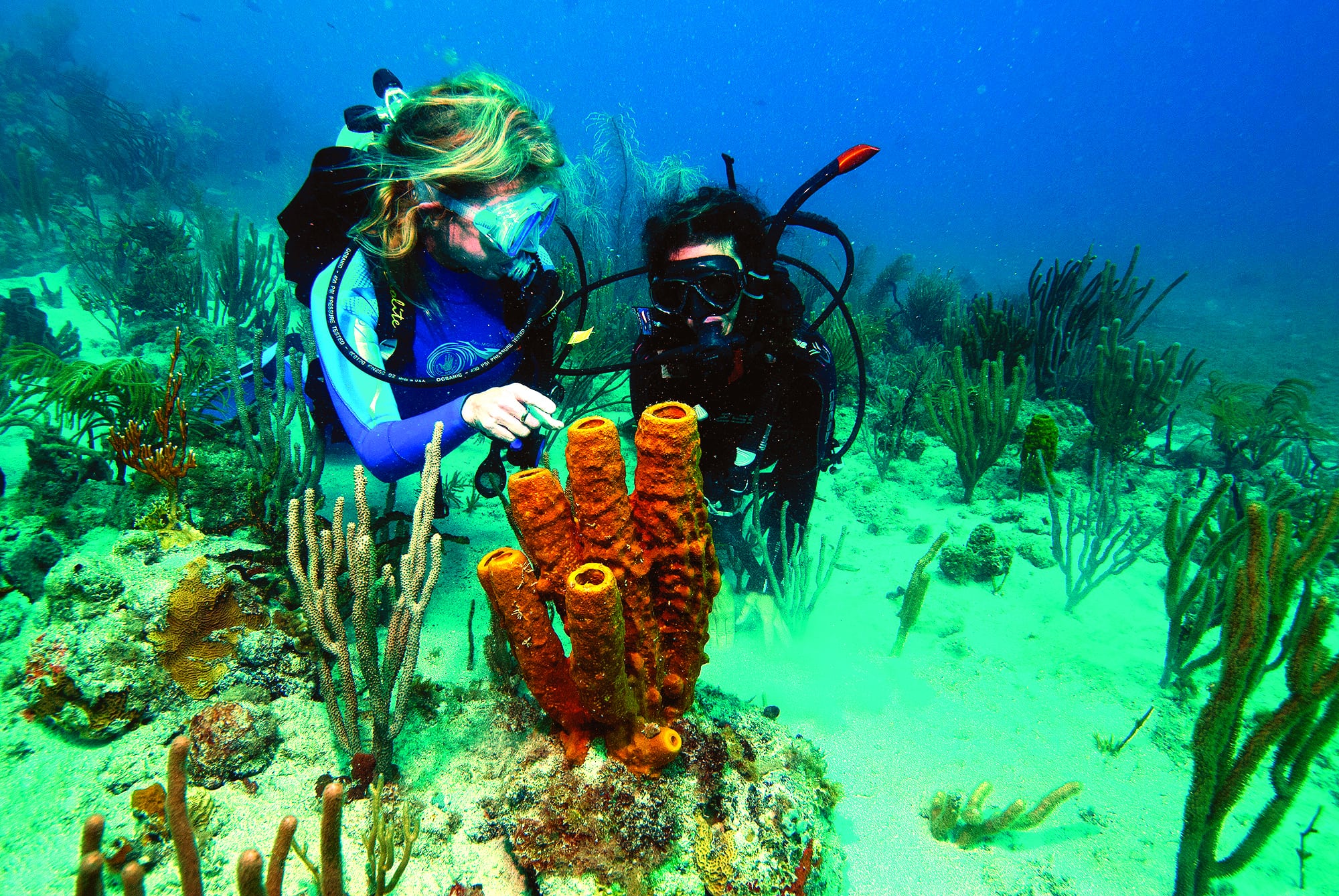 Try an afternoon of beginners scuba diving at the Jean-Michel Cousteau CaribbeanDiving Centre, the only one in this part of the world or if you have your PADI already, head out on one the amazing dives in the surrounding area. You might bump into one of the island occupants below.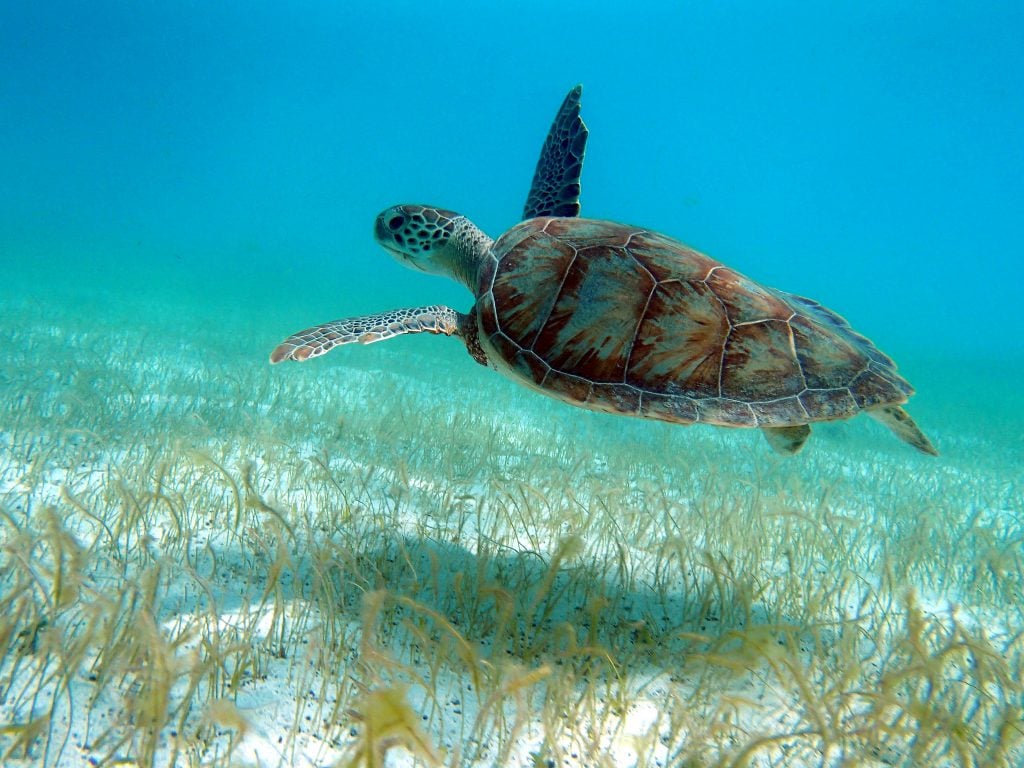 Hanging out with the locals. Hello Mr Sea Turtle!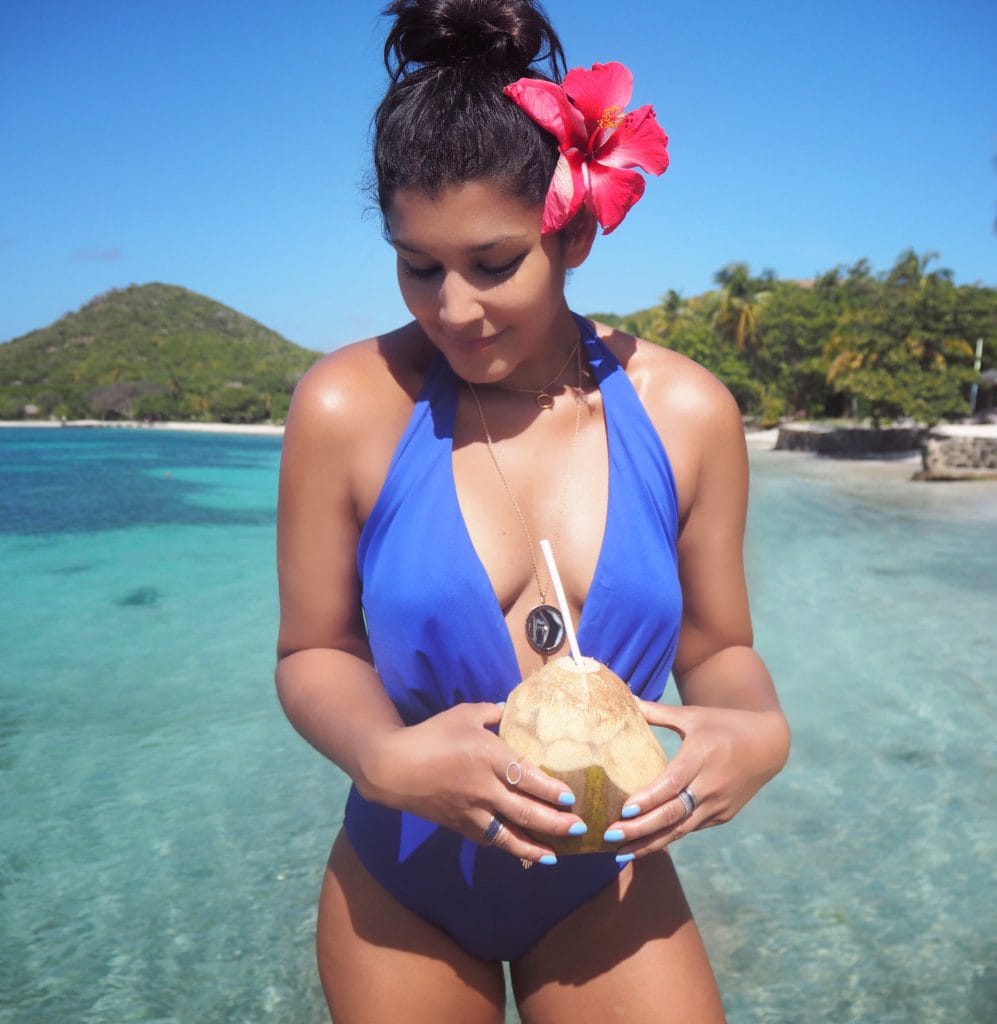 Bonnie wears navy swimsuit by Lazul. Flower from the garden.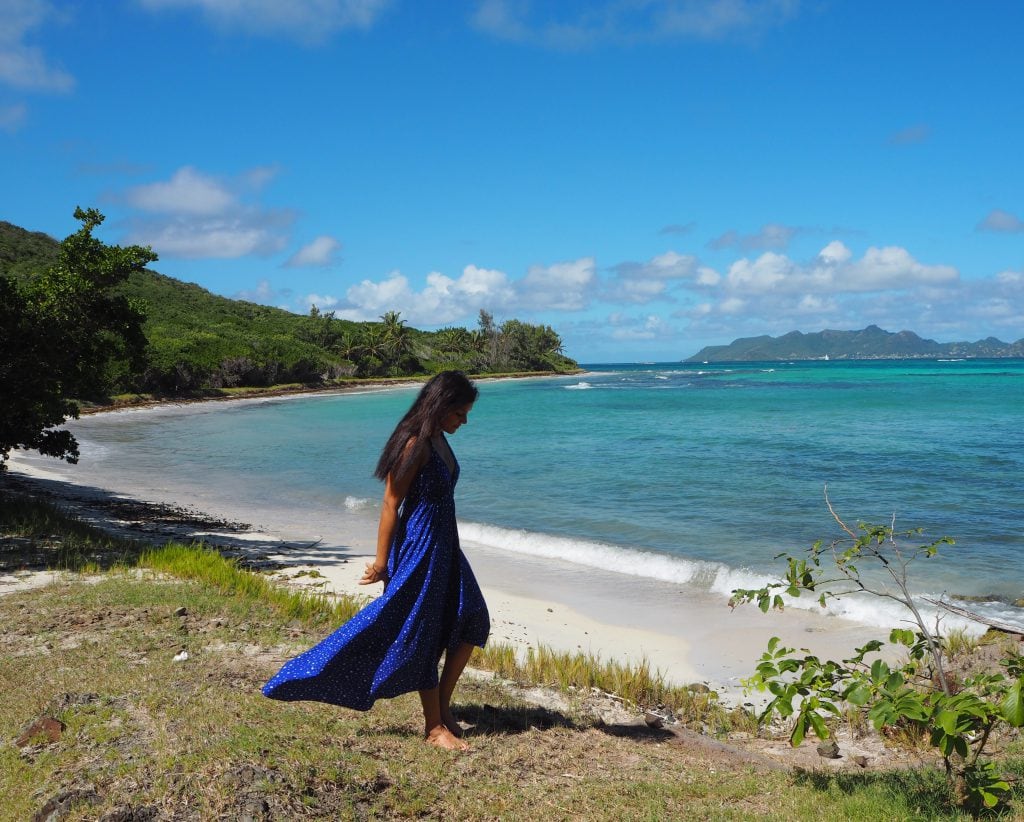 Above and Below: Bonnie wears dress and jumpsuit from Silk Fred and accessories from Colette Hayman.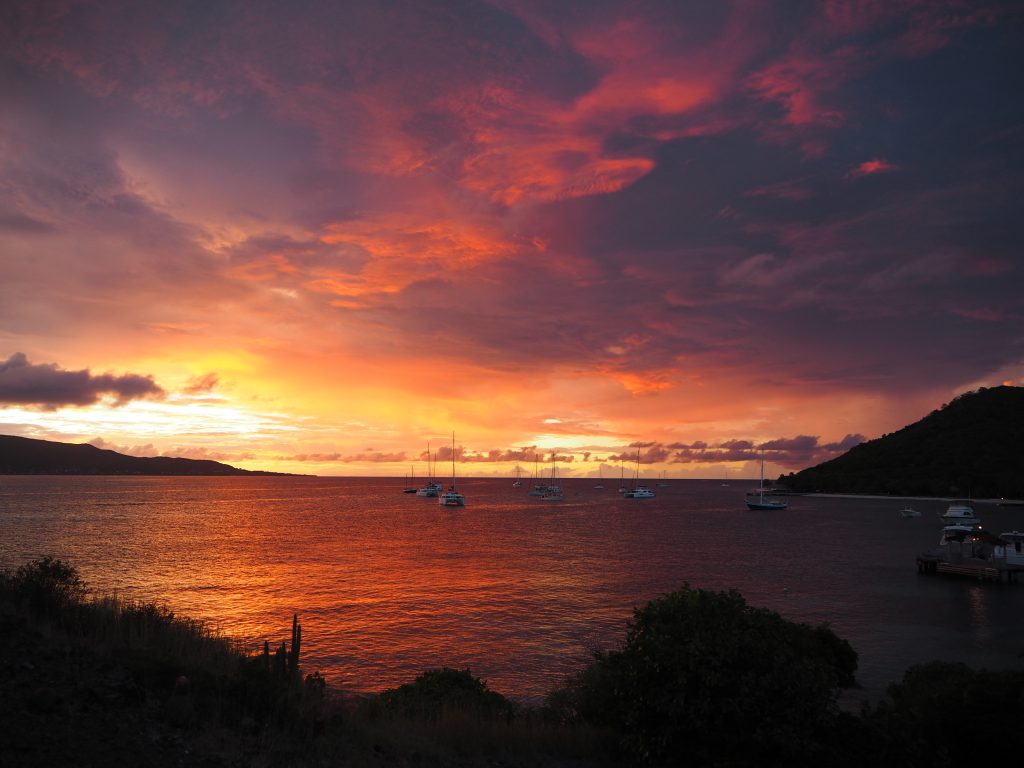 The incredible crimson sunset from my private beach terrace look out.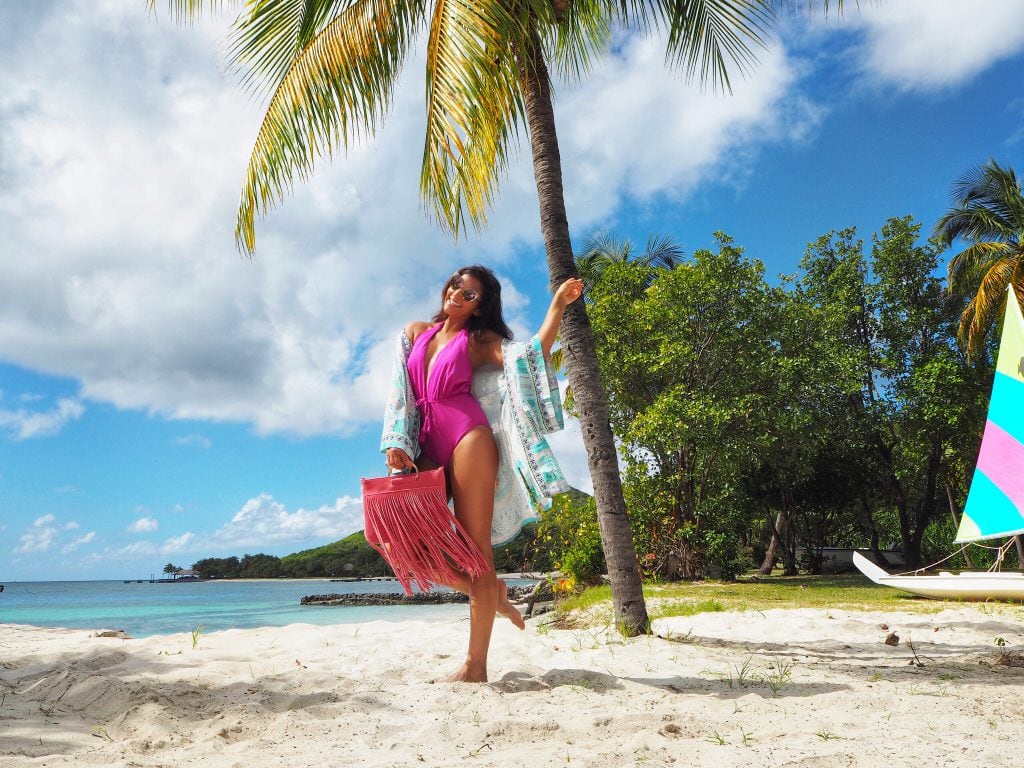 Above Bonnie wears pink swimsuit by Lazul, kimono by Camilla and bag by Colette Hayman, Below lilac floaty dress by Lazul.
That's all from beautiful Petit St Vincent. Next stop the Greek Islands.
For more of Bonnie's Caribbean adventures click here.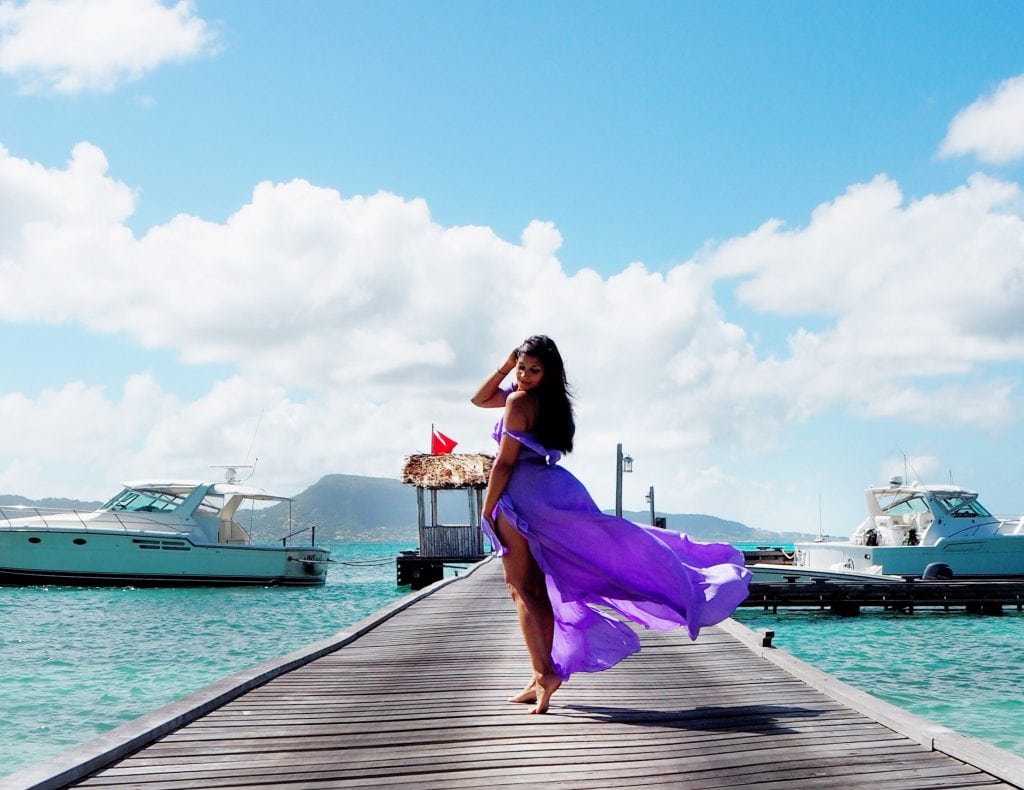 Details: Seven nights at Petit St. Vincent starts from £3,759 per person based on two adults sharing a One Bedroom Cottage on a full board basis, including return economy class flights with Virgin Atlantic from London Gatwick and inter-island flights and transfers. This price includes a 'two nights free' offer which is valid for stays completed between 1st April and 19th December 2018. Book with Inspiring Travel Company (01244 355527,www.inspiringtravelcompany.co.uk)
For further information on Petit St. Vincent please visit www.petitstvincent.com | +1 (954) 963-7401
Bon Voyage xx