The Style Traveller Guide to Clapham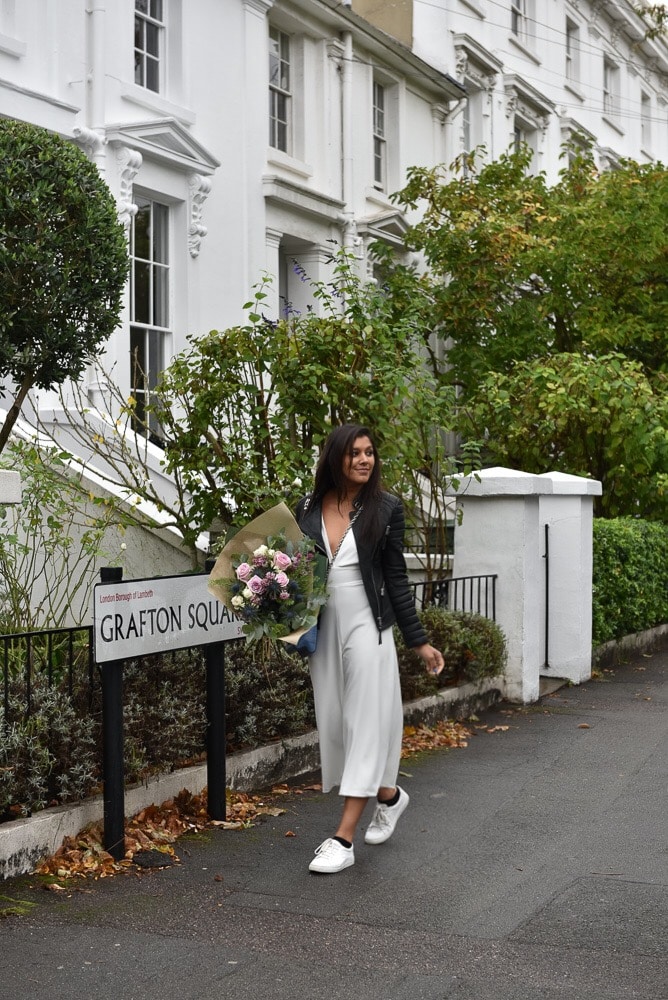 The Style Traveller Guide to Clapham
Sponsored post in association with American Express®
I live in Clapham, South West London, it's only 20 minutes out of central London, but has a real village vibe about it. I've lived here for over 10 years and I love it. I've found all the hidden gem destinations in the area, where to get a cocktail and mani both at the same time, where to buy the perfect outfit, the best healthy, deli, lunch spot and the ideal xmas experience of icing your own cookies at the Biscuiteers workshop.
I've teamed up with American Express, the founders of the 'Small Business Saturday' initiative, to take you on a tour of 'My Clapham'.  Small Business Saturday takes place every year in the build up to Christmas, this year it falls on Saturday 2nd December. The idea behind the day is to encourage everyday shoppers like you and me to support our local small businesses.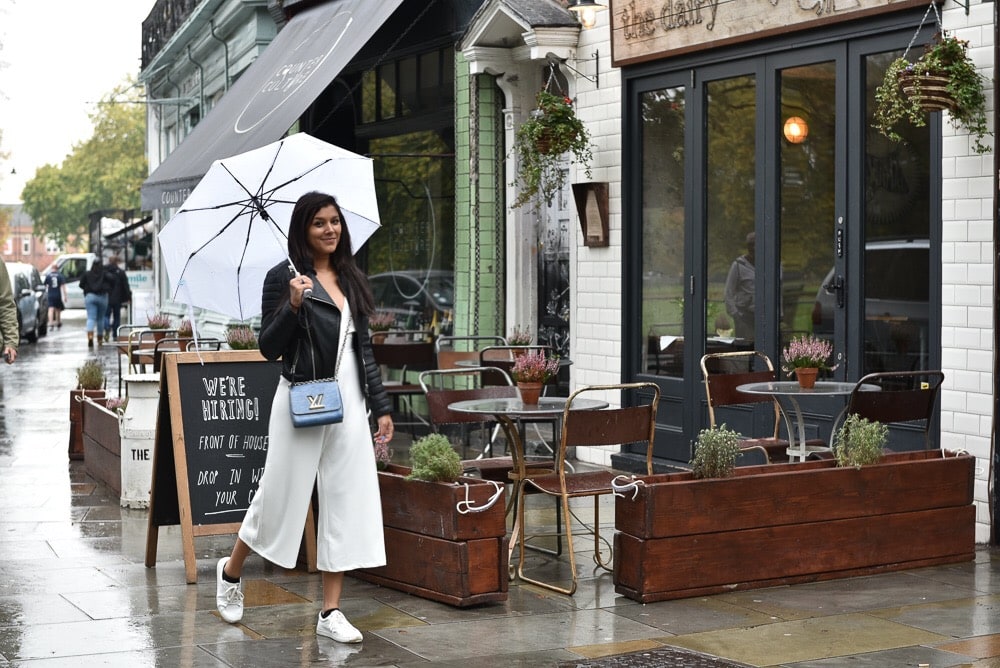 Living in between the quaint Clapham Old Town area and the bustling, quirky shops of Northcote Road, this is my guide to the small shops, boutiques and cafes in this colourful and vibrant part of London.
So to help inspire you to explore your local area, here's one of my favourite routes around 'my  Clapham' which I love to take on my days off. I'd love to hear about your local area too? Leave me a comment below.
Keep scrolling to see The Style Traveller 'shop small' guide to Clapham….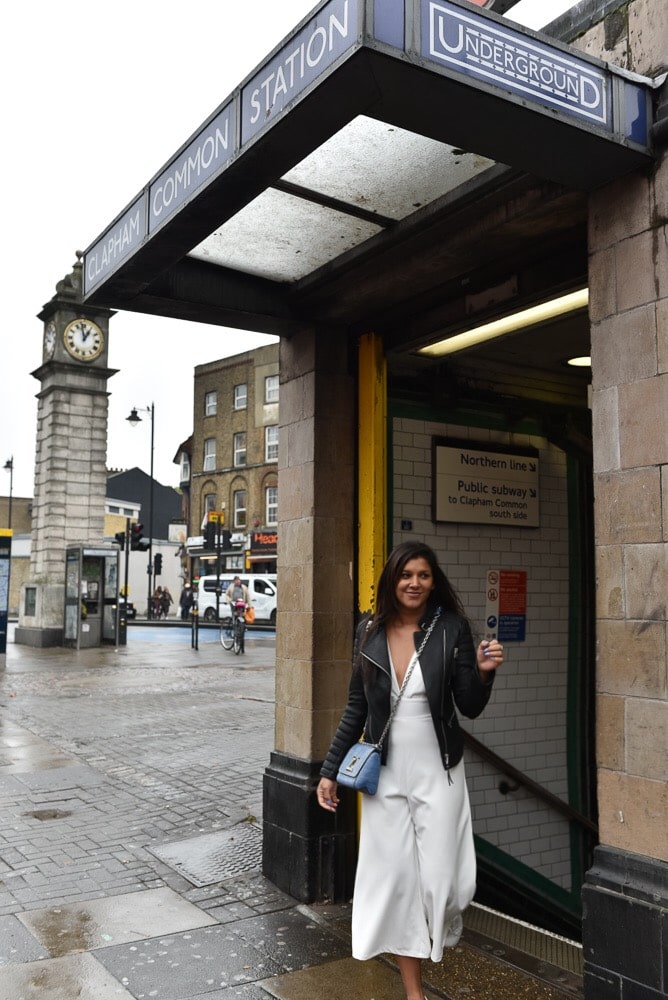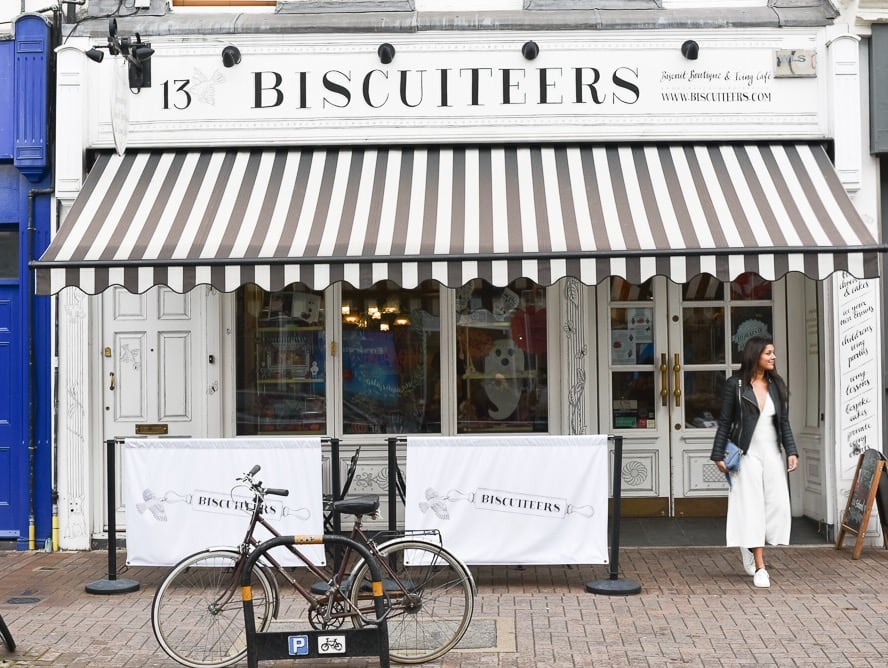 Clapham is filled with hidden gem destinations and shops. Biscuiteers tops my list. With a beautiful tromp l'oeil facade and vintage striped awning, once inside the shop the magic continues.
The pastry chefs create batches of freshly made cookies and short bread. Pull up a seat with the 'icers' and ice your own biscuits to take home with you. It's such a treat, the shop smells delicious and the homely ambience in the store reminds me of making cakes with my mum as a child. I thoroughly recommend it.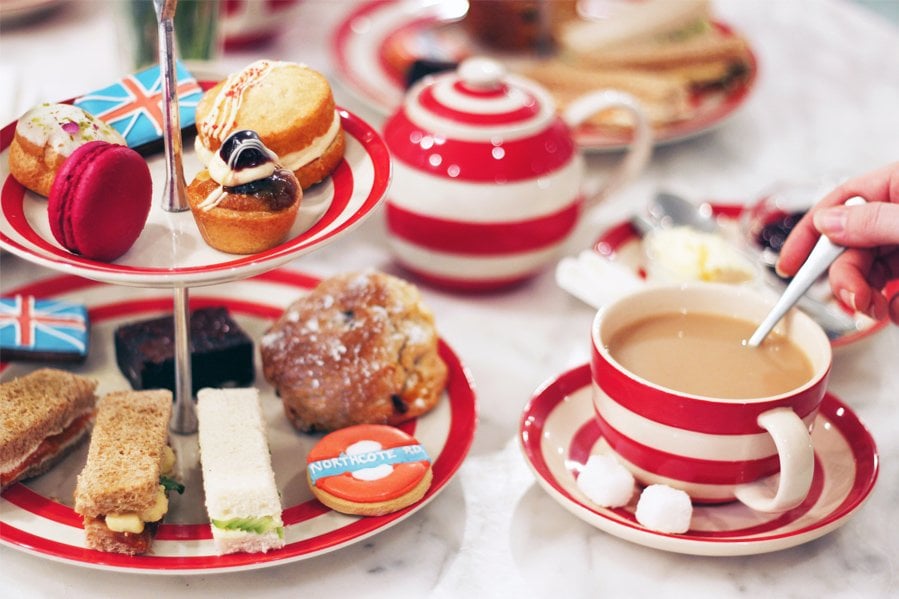 Clapham's Northcote Road plays host to an array of exciting clothing and accessory boutiques. One of my favourites is Iris, it stocks a well edited range of designers from Isabel Marant to APC and many other quirky, cool labels.
As well loving the clothes myself it's a wonderful place to find a gift for any occaision. I like to pop in for help with my Christmas shopping.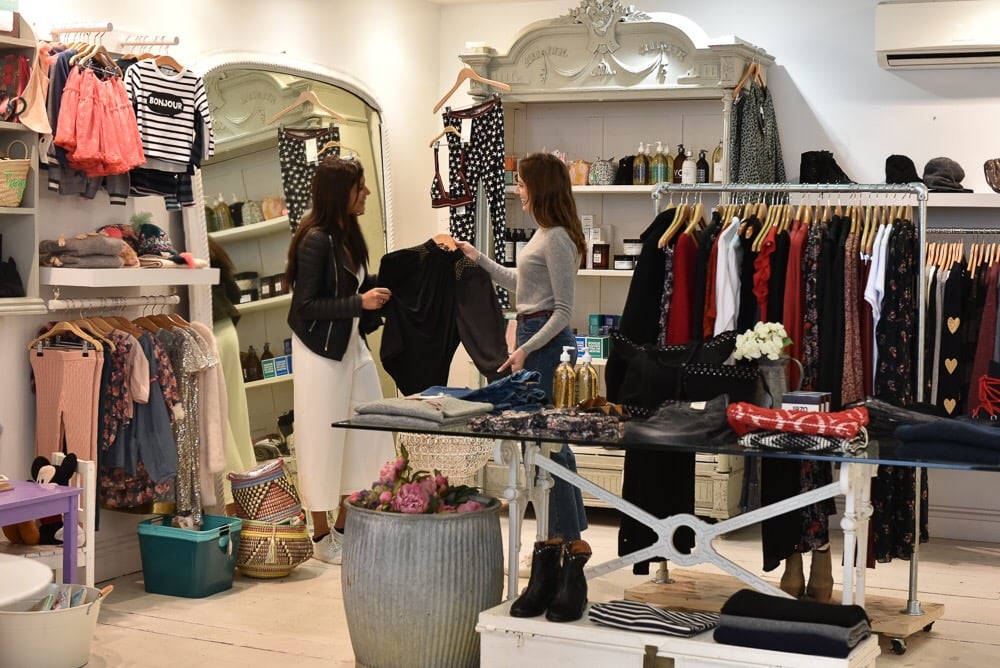 Between The Lines 
Once you've bought your gifts and Christmas presents head to Between The lines, because no matter what you're looking to wrap or what occasion you need a card for, you'll definietly find it in the eclectic ranges here.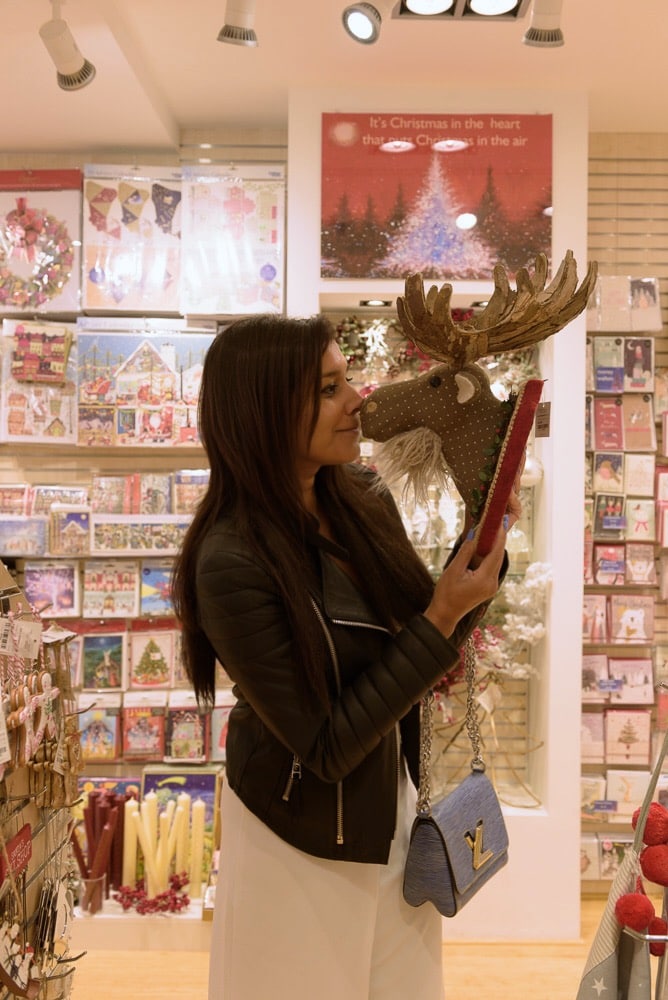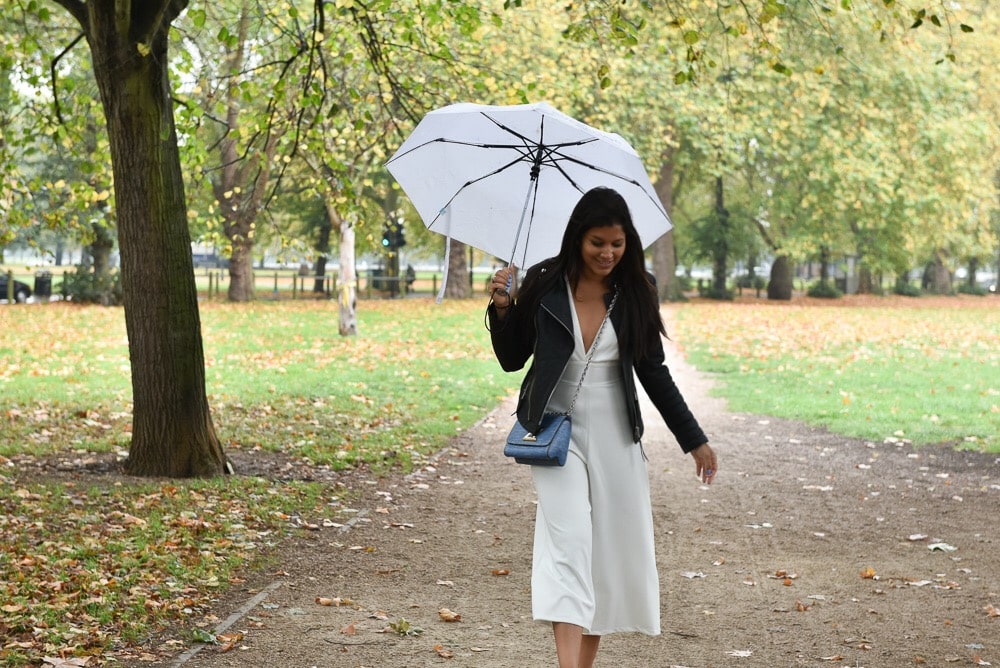 Walk through Clapham Common
One of the main reasons I moved to Clapham originally was because I remember being invited to a friends birthday picnic in the park. I recall thinking at the time, I'd love to live here. And now ten years on I'm so happy here and love going for a run every morning and enjoying the stroll over to Clapham Old Town on the weekends.
I love to visit old book shops and rifle through the travel and fashion sections for inspiration. It's such a chilled out way to spend the afternoon and Clapham Books is the ideal location for a lazy Sunday afternoon read.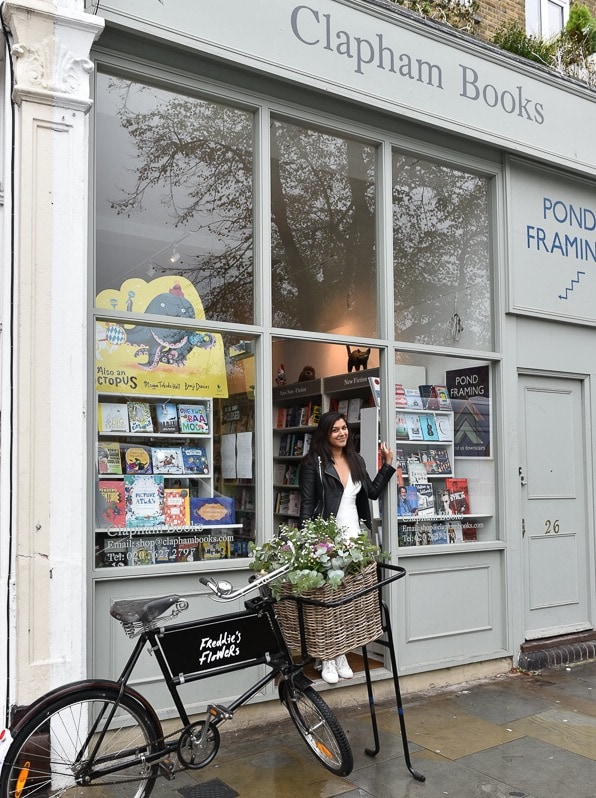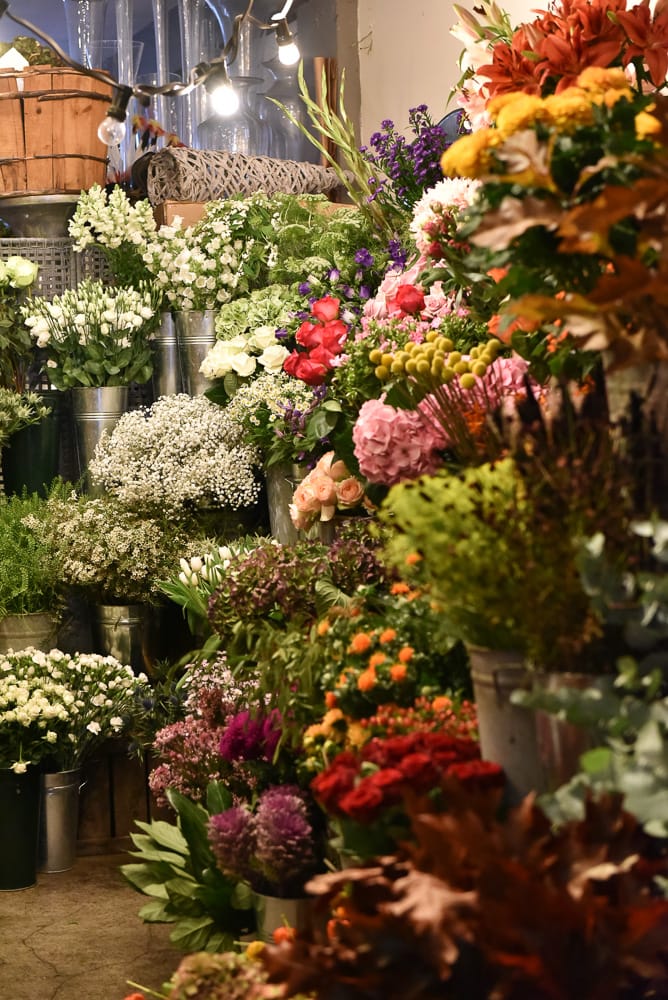 Next stop on the clapham route is picking up a beautiful bouquet at Birksen. I tend to opt for fresh tones and fragrant florals to give my living room a summery feel.  Just being inside the florist, filled with colour, a veritable spectrum of flora and foliage, is a wonderful experience. There are gorgeous pots, vases and earthenware in which to display your newly bought flowers too.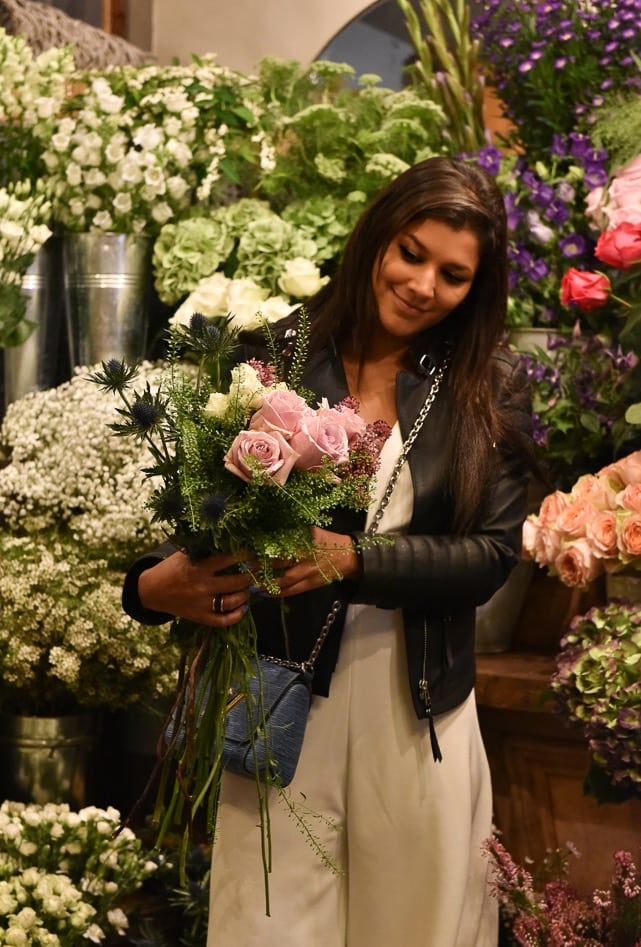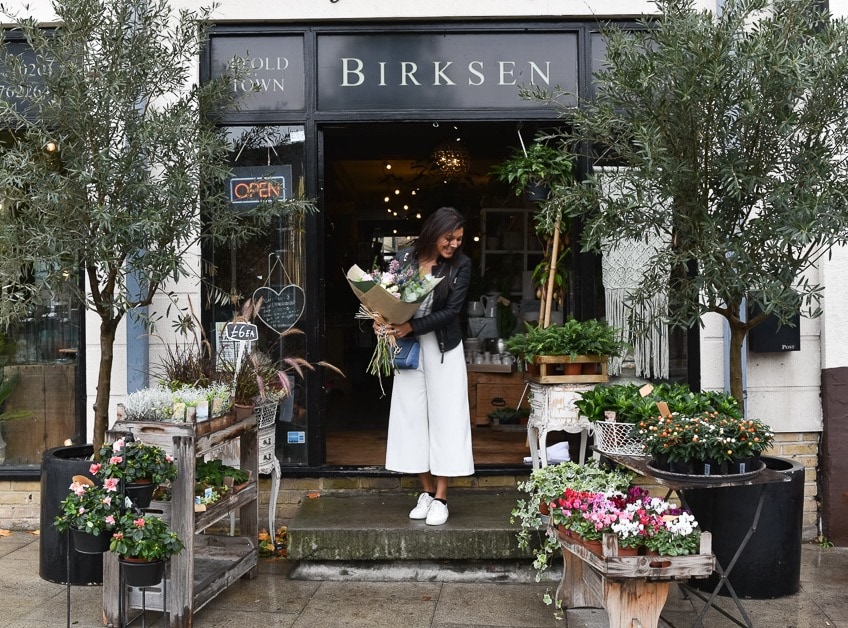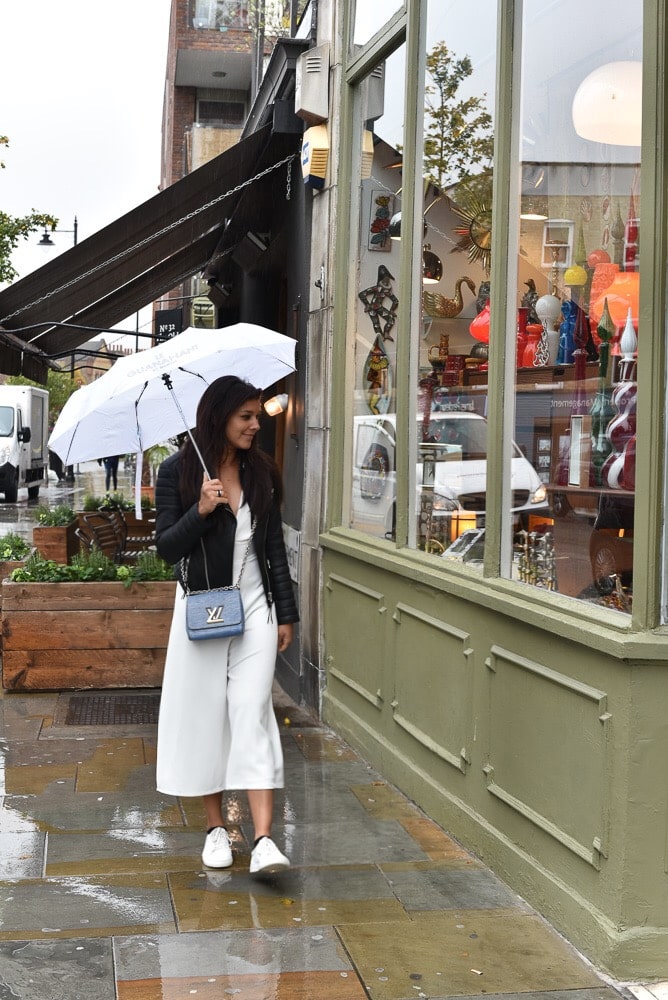 Clapham has no shortage of great places to eat but one of my favourites is Esca. The trendy brick exposed and natural wood interiors are filled with shelves of delicious homemade quiches, cakes and delicacies.
I go for lunch and try out what's cooking in the giant paella style pans, then mix that with an array of their rainbow coloured salads.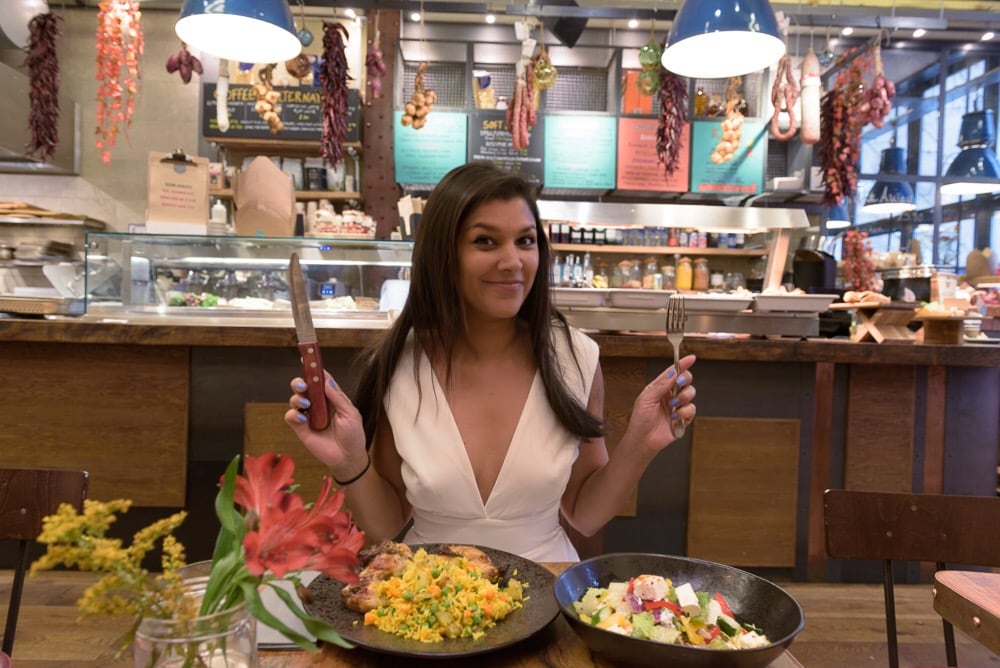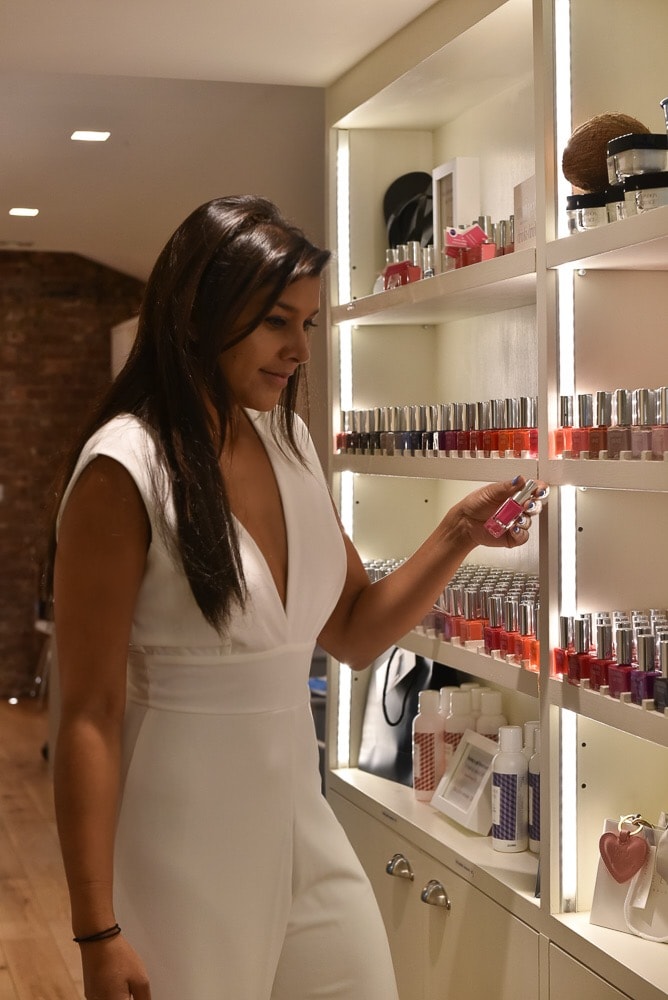 For a fabulous way to end the day nip to London Grace for a mani, pedi and cocktail, they have great coffee and juices too! It's such a fun place for a weekly pampering session. Opt for a berry juice and a purple polish in the morning or a Cosmo and a cerise party pedi before hitting Clapham for a girls night out.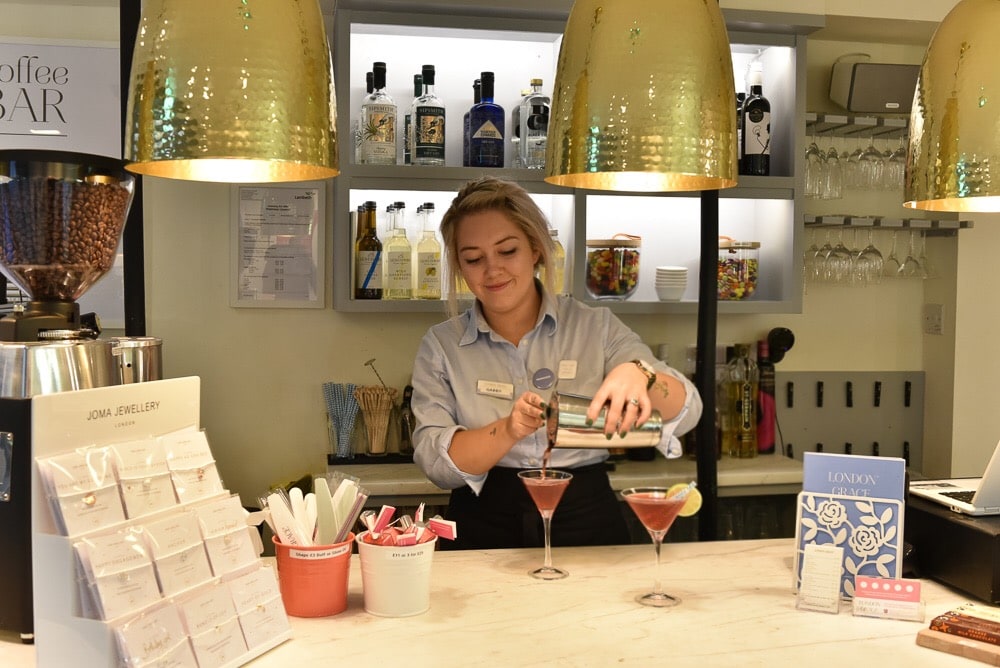 Mine's a lychee martini and bubblegum blue mani today!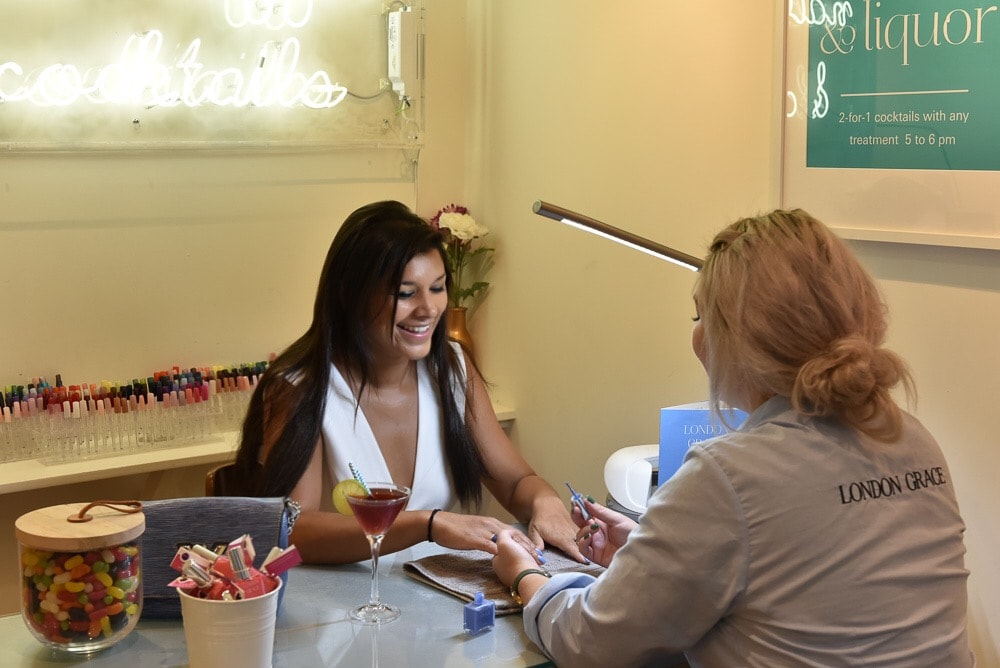 I hope you've enjoyed reading about some of my favourite small shops in Clapham. If this has inspired you, visit amexshopsmall.co.uk to find out where you can support small businesses in your area throughout the year and get some further ideas for your Christmas shopping.
What's more, if you're an American Express Cardmember you will be rewarded for supporting your local high street with the Shop Small offer. When you spend £10 or more in a single transaction using your American Express Card at a participating small business during the campaign period (2-17 December 2017) you will receive a £5 statement credit. There is no limit to the number of participating businesses you can receive your £5 statement credit from – however, you can only claim it once at each small business. Terms apply.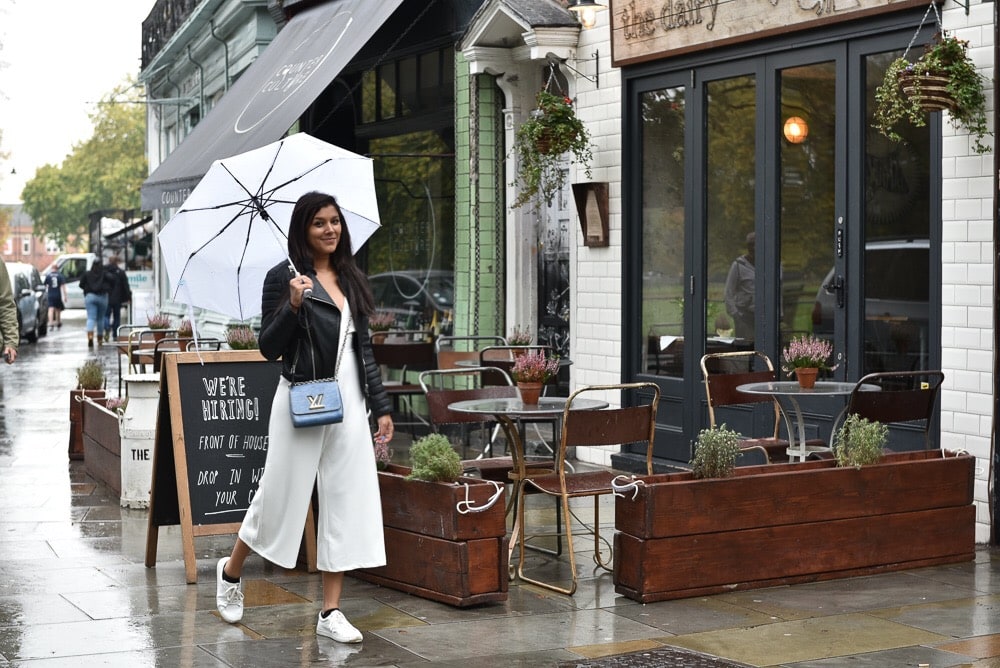 But the Shop Small offer is just one way that American Express can make every day more rewarding. The range of Cards from American Express is packed with ways to reward you for your purchases*; from Membership Rewards® points that can be used to treat yourself to virtually anything (and that never expire) to discounts at top restaurants and hotels, money back on everyday purchases, or collecting frequent flyer miles* – check out the American Express  website for more information.
*Selected Cards only. Terms and conditions apply. Subject to availability.
Promoter: American Express Services Europe Limited has its registered office at Belgrave House, 76 Buckingham Palace Road, London, SW1W 9AX, United Kingdom. It is registered in England and Wales with Company Number 1833139 and authorised and regulated by the Financial Conduct Authority.