Dinner onboard the Belmond British Pullman with Laurent Perrier
Dinner onboard the Belmond British Pullman with Laurent Perrier
Where? A Dinner in association with Champagne brand Laurent-Perrier' aboard the Belmond British Pullman.
Exactly? We met the historic train at London Victoria Station, starting with a champagne reception at the traditional, luxurious Belmond train station waiting rooms.
Why? I've always had a fascination with 1920's and 30's, flapper fashions and the golden age of travel. Having grown up watching films and reading books like Murder on the Orient Express, The Great Gatsby, The Talented Mr Ripley and Hercule Poirot it's a bygone era which to me signifies true romance and an intrepid spirit.
So when luxury champagne house Laurent Perrier asked me if I wanted to experience dinner on board the vintage train, The Belmond British Pullman, I was super excited. It just happened to fall on my birthday too, what a stroke of luck!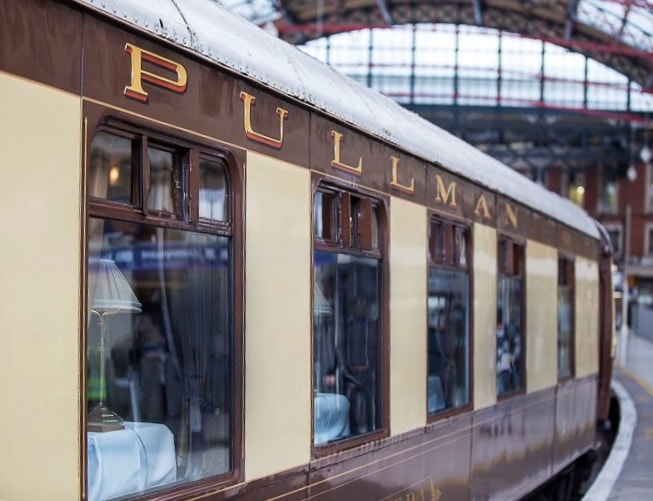 Along with its sister trains, the Venice-Simpleon Orient Express and Belmond Royal Scotsman, the Belmond British Pullman is an icon that offers a unique and elegant experience. Transporting guests back to a golden age of travel in opulent surroundings, the evening begins with a Laurent-Perrier champagne reception before travelling to the Kent coast and back during a sumptuous, seven-course seasonal tasting menu.
In addition to the impeccable service and warm welcome from Belmond British Pullman's expert staff and hosting team, Laurent-Perrier ambassadors were on hand to answer any champagne related questions. They talked us through the finer points of masterfully-crafted champagnes and brought to life stories from its historic past dating back over 200 years.
Keep scrolling to see my vintage experience….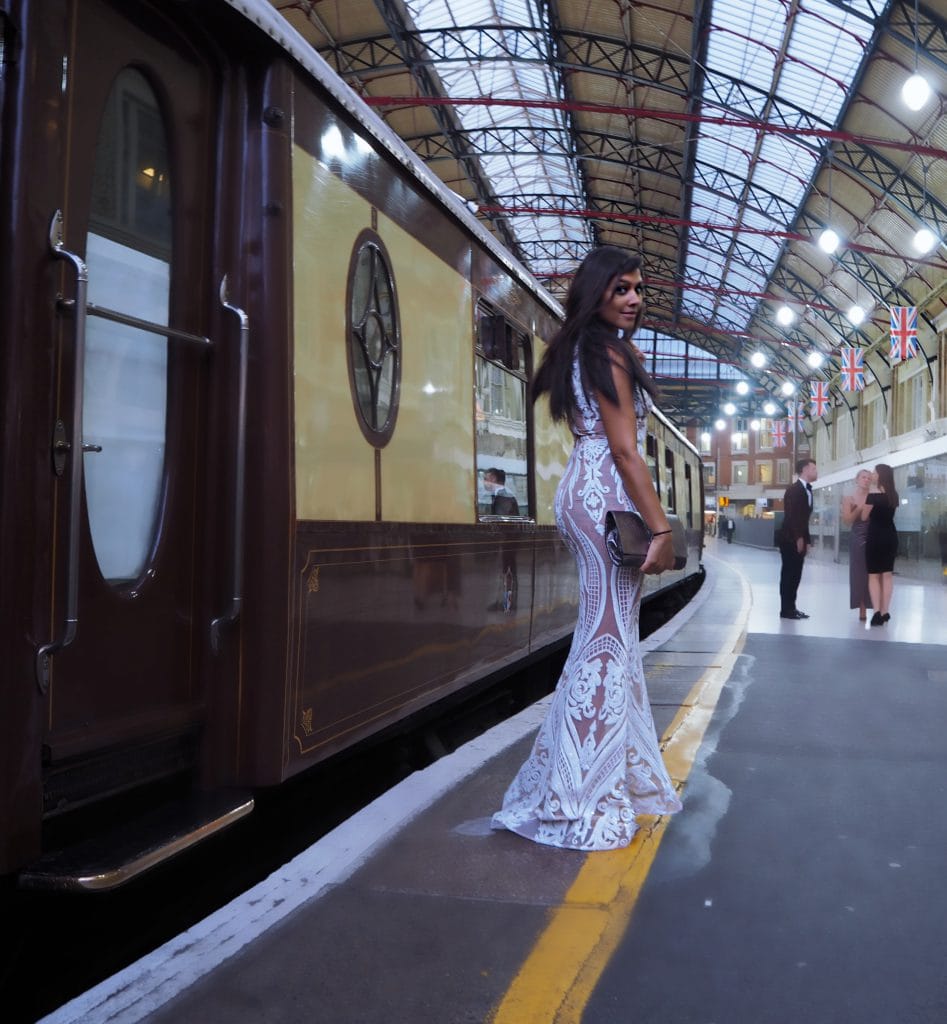 The carriage pulls up to London Victoria and you're instantly transported to a bygone age of style and decadence.
What to wear on board the Belmond British Pullman?
Well as this is such a quintessentially British experience it would only be right to dress up to the nines. The invite says: dress code – black tie, so it's a wonderful excuse to bring out the ball gowns, cocktail dresses and dinner jackets to fully immerse yourself in the experience.
Bonnie wears: White beaded floor length gown by Bronx and Banco, bag by YSL.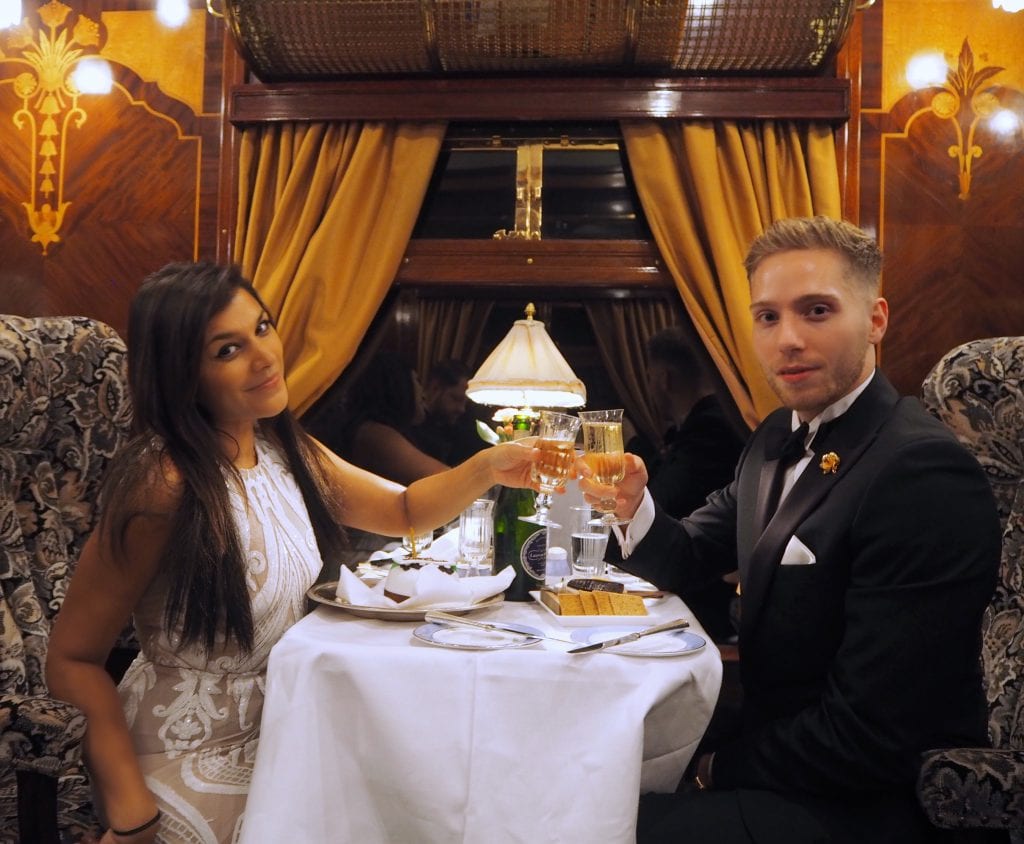 Bonnie and Charlie at the table enjoying the first (of many) glasses of champagne at the dinner.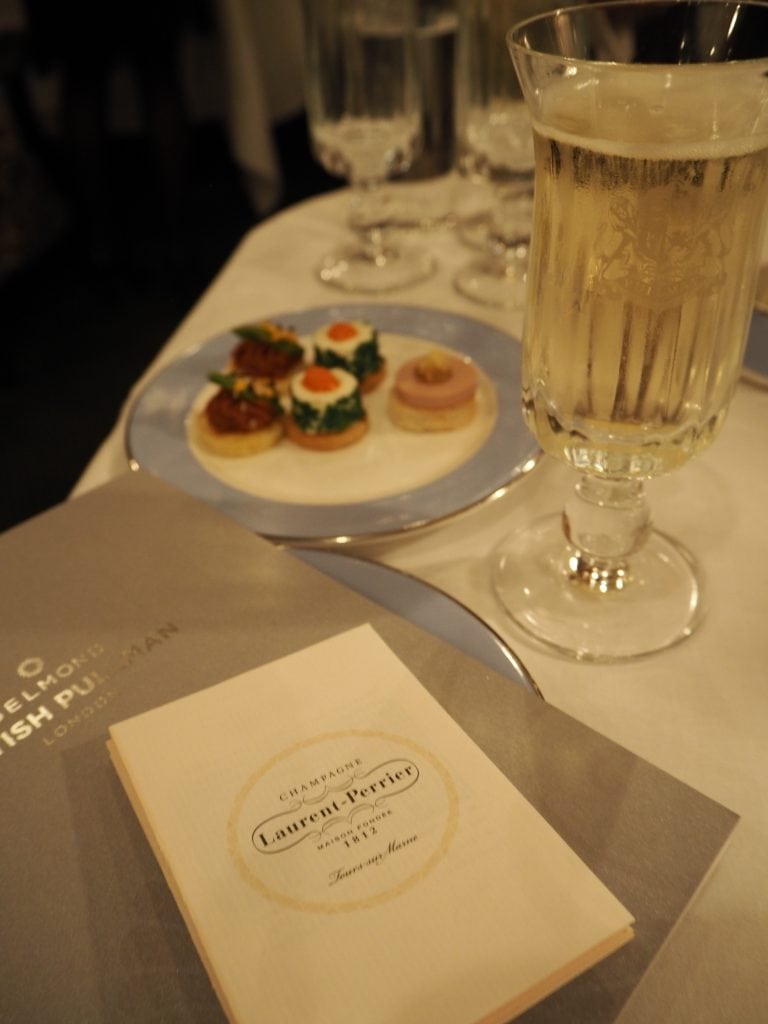 We were given a little booklet listing all of the dates, vintages and details of the champagnes we would be tasting during our train journey. Even the canapés had a pairing.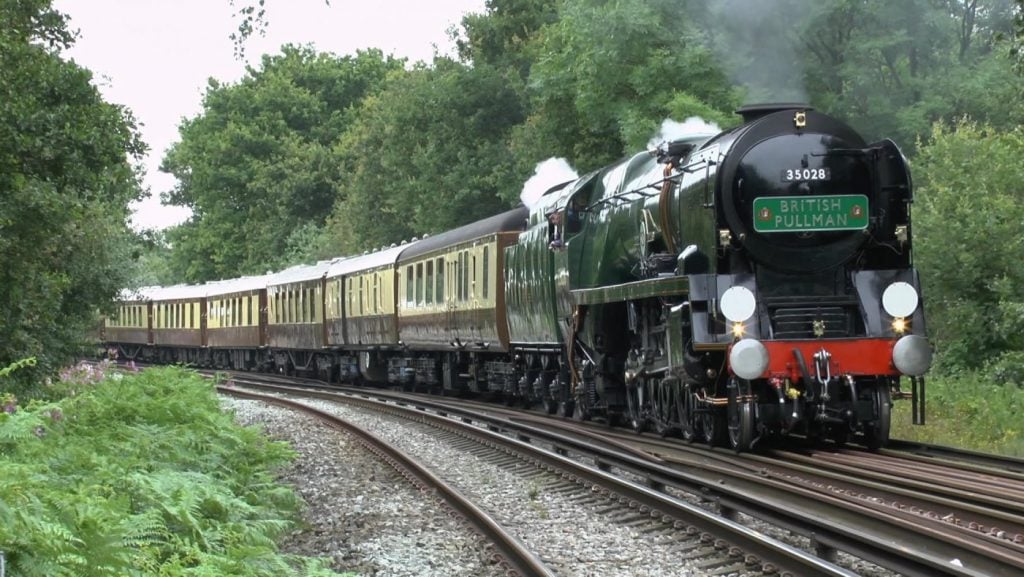 The Belmond British Pullman drives through the beautiful English countryside.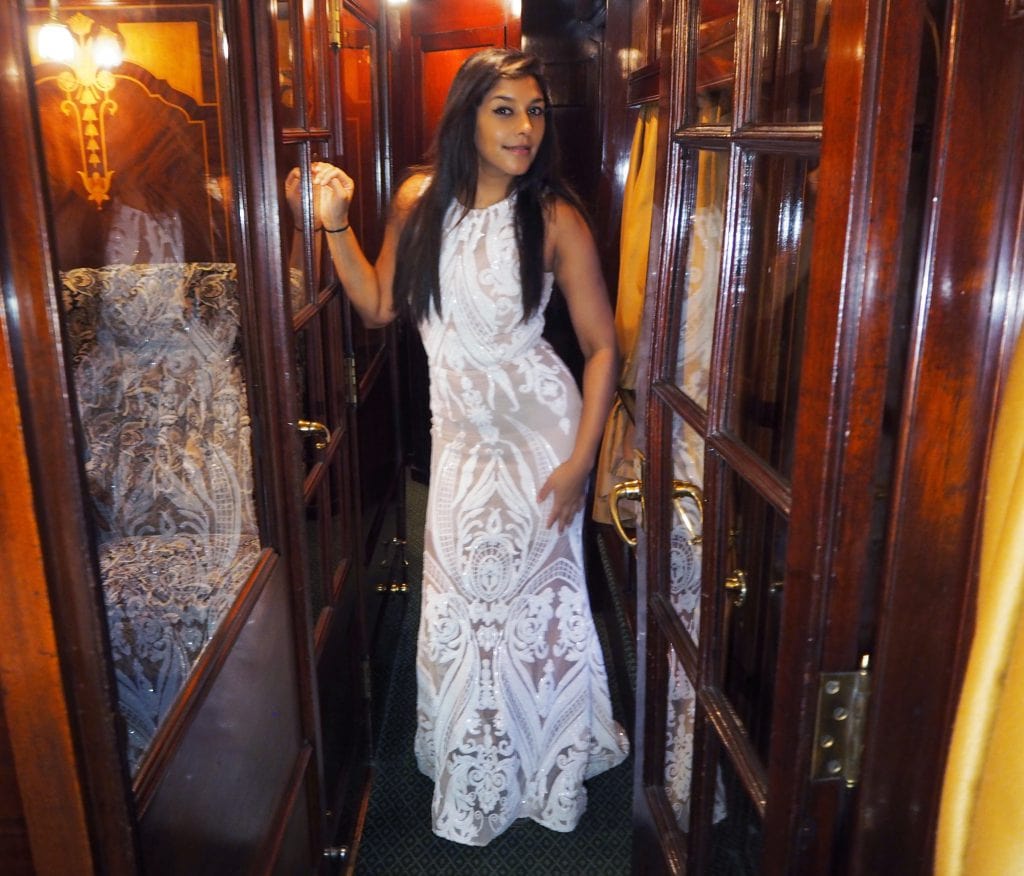 The walkways and decor in the carriages are opulent and luxurious.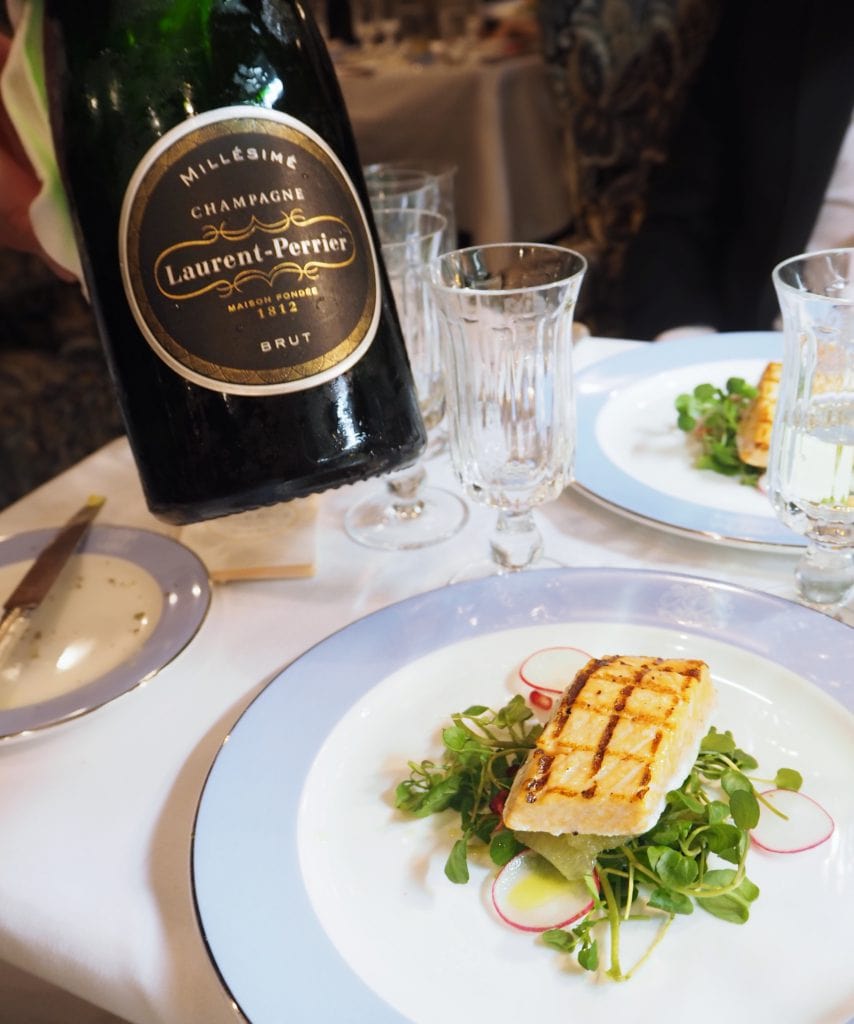 Dinner is served. We enjoyed a delectable 5 course menu with the perfect champagne pairings to accompany each course.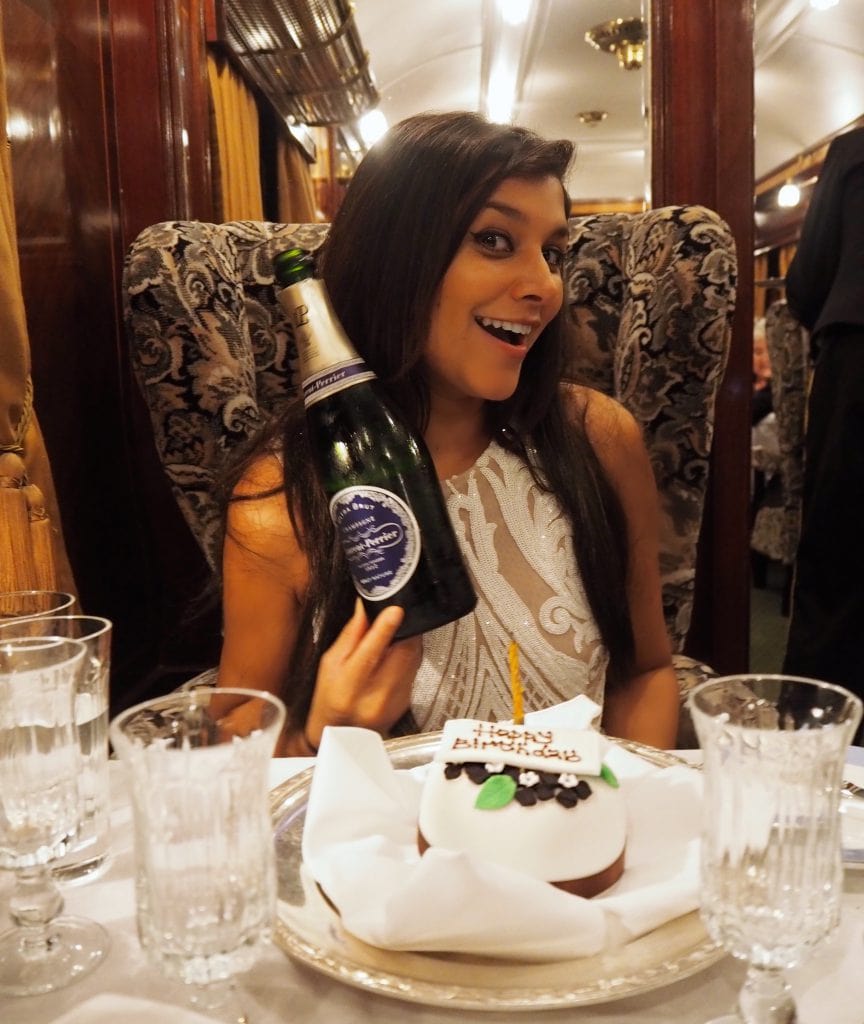 Happy birthday to me!!
I don't know who told them it was my birthday (cough!) but I was happily surprised with this gorgeous little fruit cake to celebrate my big day!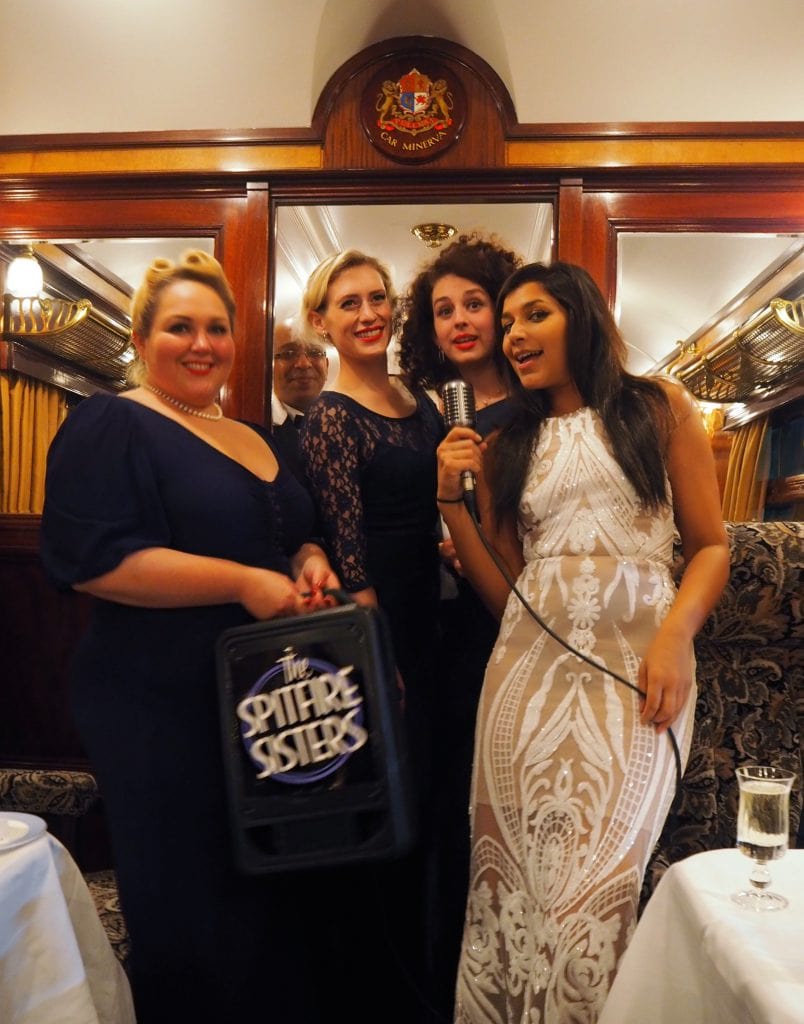 Post dinner the entertainment continues. Here's me doing a little rendition with the gorgeous and talented Spitfire Sisters!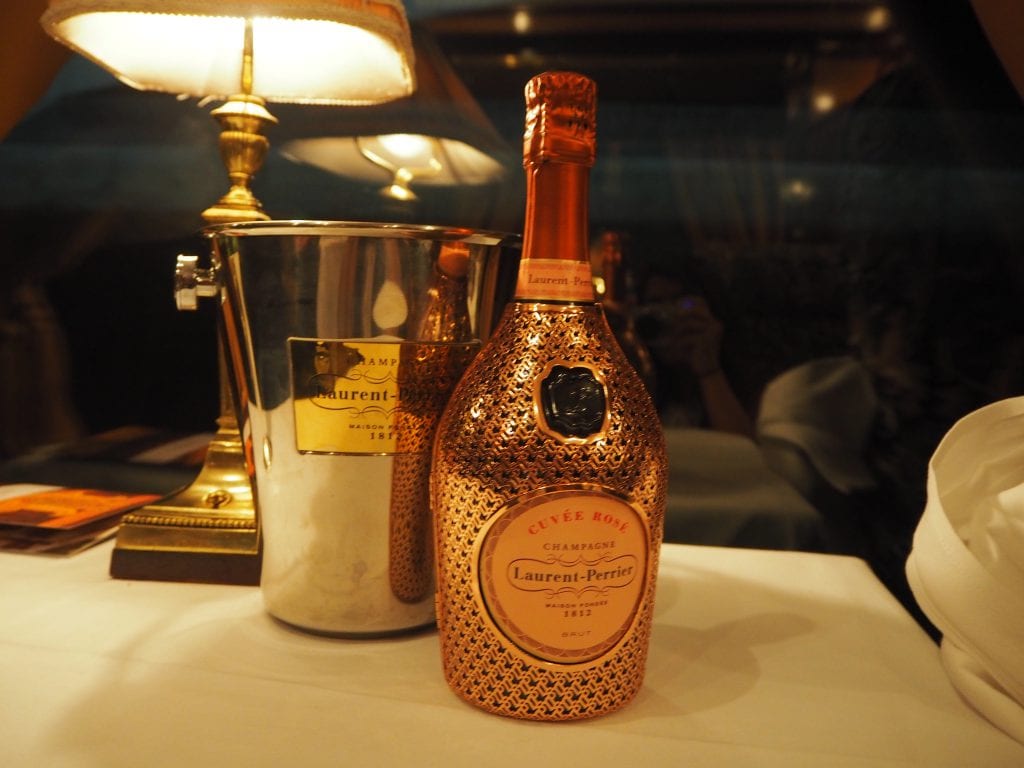 The piece de resistance, a limited edition rose gold encased Cuvee Rose bottle of Laurent Perrier. How divine!
Good night from the Belmond British Pullman and Laurent Perrier dinner and thank you for inviting me for such a special night.  It was a truly memorable experience.
For more info on this event and others of it's kind, click on this Belmond British Pullman link.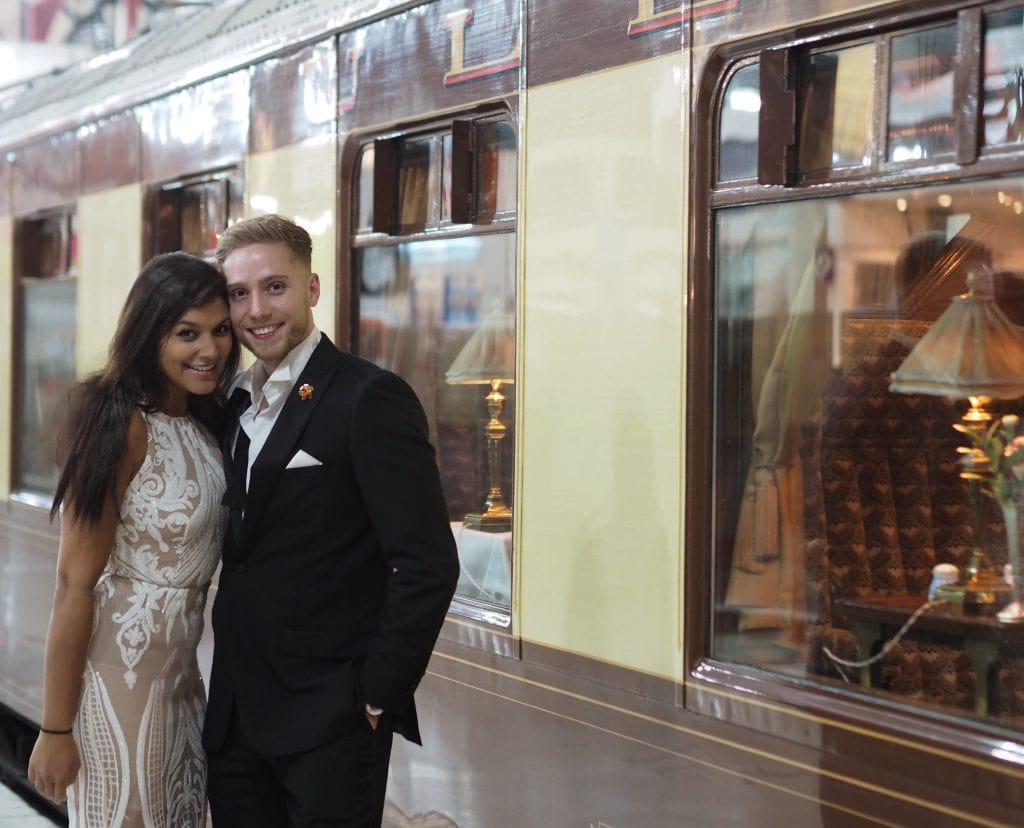 And for more UK based luxury experiences see Bonnie's stay at The Belmond Le Manoir Aux Quatre Season in Oxfordshire.
Bon voyage xx
Share the love on Pinterest…