The Ultimate Luxury Mini Break for Foodies and Ferrari Fans

The Ultimate Luxury Mini Break for Foodies and Ferrari Fans
Where?  Belmond Le Manoir Aux Quat'Saison, the UK's most prolific gastronomic hotel with head chef and creator Raymond Blanc.
When? March 2017
Why? What do you get if you cross the UK's most prestigious gastronomic hotel, Frances most celebrated two Michelin starred chef, Raymond Blanc and one of Italy's finest, luxury, super cars for the weekend? The ultimate European Style Traveller mini break, that's what! No Brexit here thank you!
When the guys at Ferrari asked me if I wanted to take out their uber yellow California T for a spin, I couldn't think of a more appropriate place to drive to than my all time 'gastro goals' hotel in the UK, The Belmond Le Manoir Aux Quat Saison. Both perfectly fabulous luxury brands.
So without further a do I got on the road and started my mini Ferrari weekender of two parts.  Here's my Style Traveller photo diary of The Ultimate Luxury UK Mini break…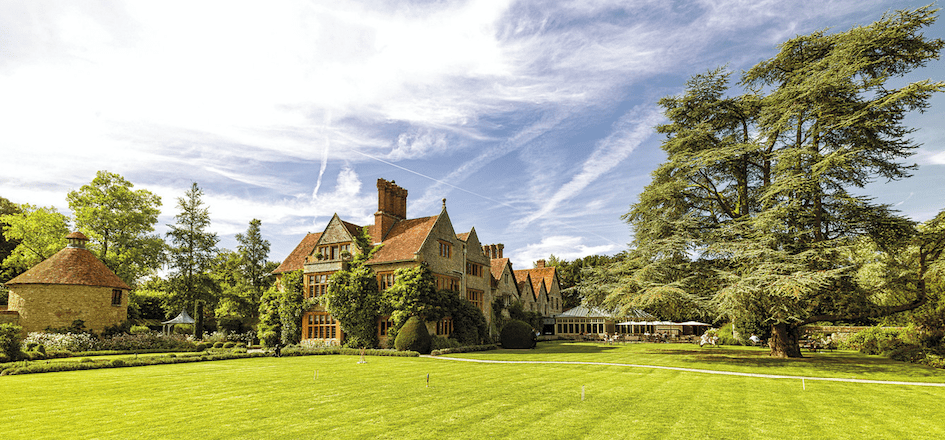 The Hotel
The concept of celebrated chef Raymond Blanc OBE, Belmond Le Manoir aux Quat'Saisons is widely acclaimed as Britain's finest gastronomic hotel and culinary school.
Situated in a spectacular manor house in the heart of the Oxfordshire countryside, the idyllic grounds, lawns, orchards, vegetable and herb gardens provide the perfect setting for Raymond Blanc's cookery school and sensational, cutting edge restaurant.
In 1984 the hotel was awarded two Michelin stars and has remarkably accomplished holding on to them ever since.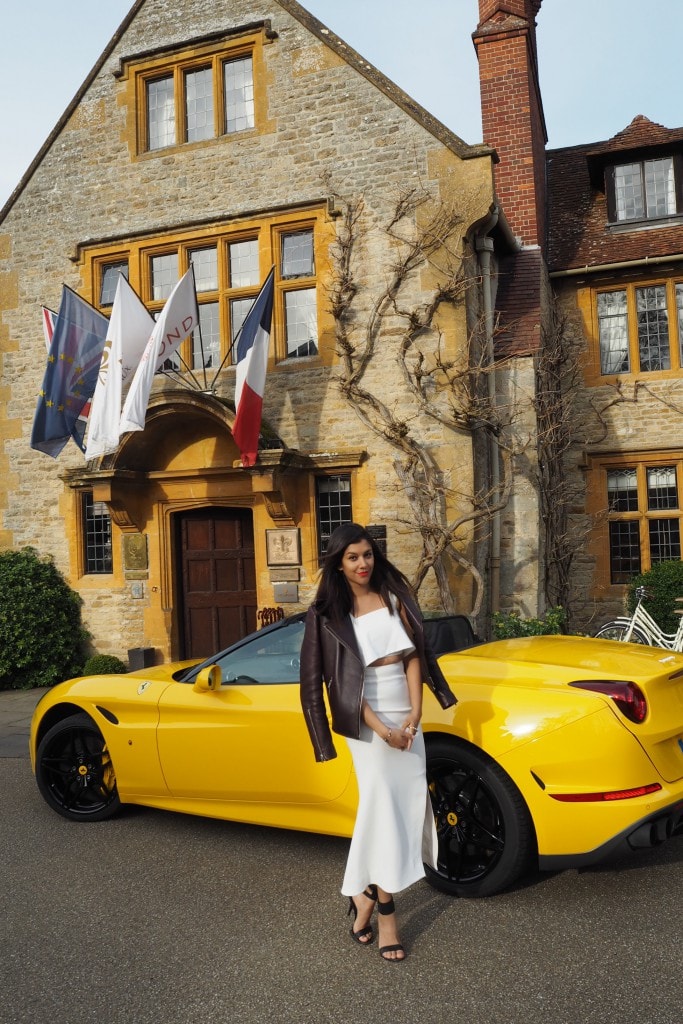 Above and below: Bonnie wears top by OwnTheLook.com, skirt by La Mania, shoes by Kurt Geiger, jacket by Comptoir de Cottoniers and car by Ferrari :)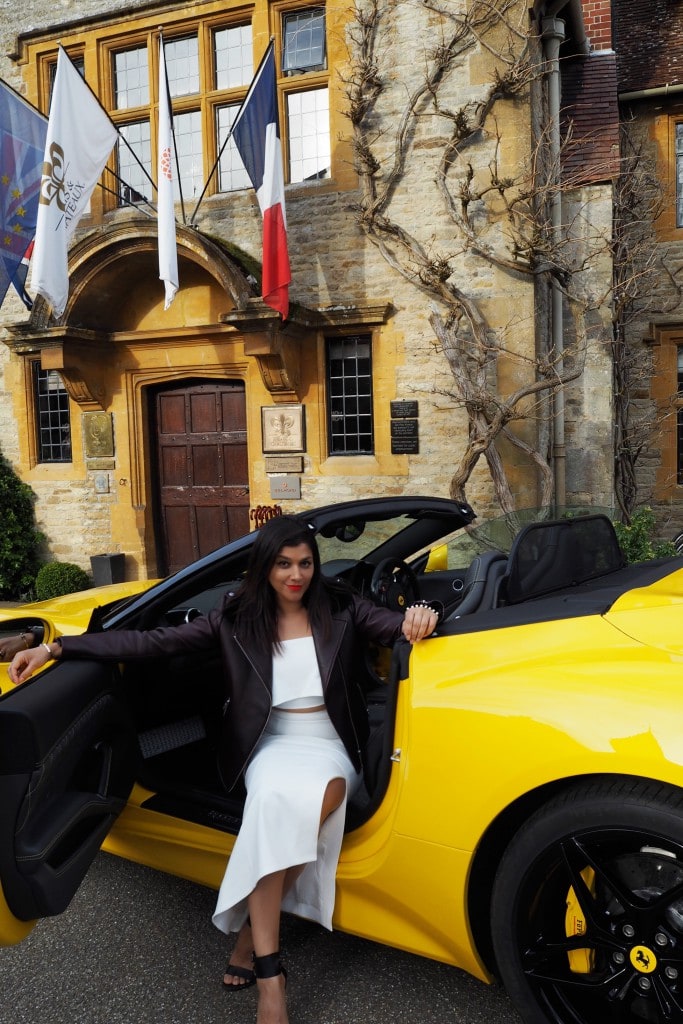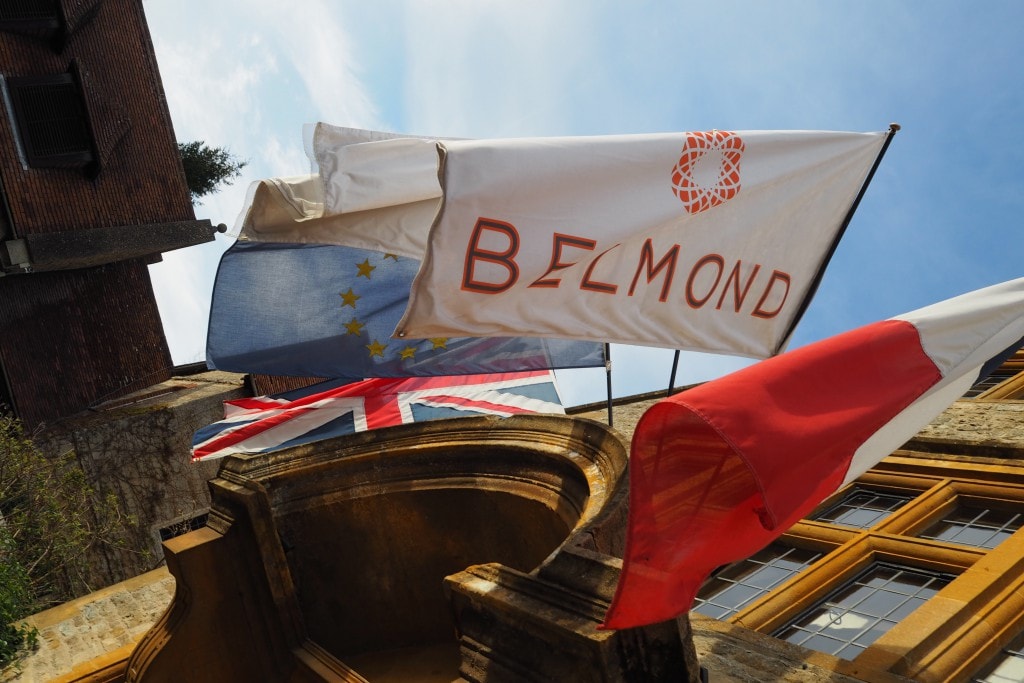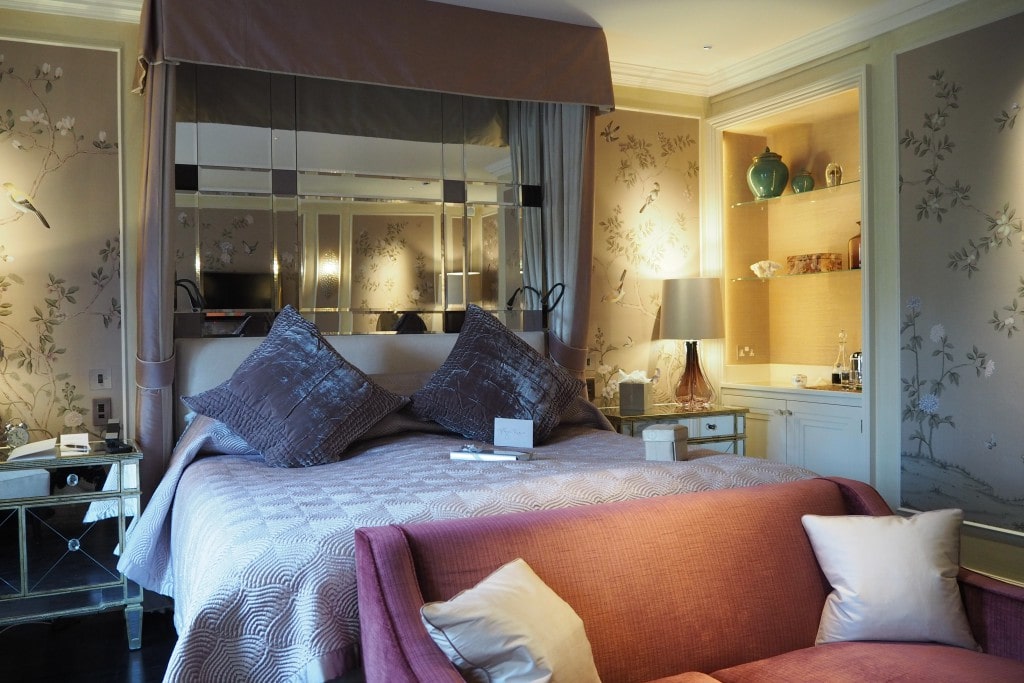 The Rooms
There are 32 exquisitely appointed rooms and suite at the manor house hotel. Each with individual decor and theme. I was very lucky to be the very first guest to stay in the newly appointed Chinoiserie suite, celebrating the art and design of the Far East. The centrepiece is a silk half poster bed, backed by a custom-designed Knowles and Christou mirror and through the glass door to the side is a private garden terrace, a most idyllic place in which to unwind.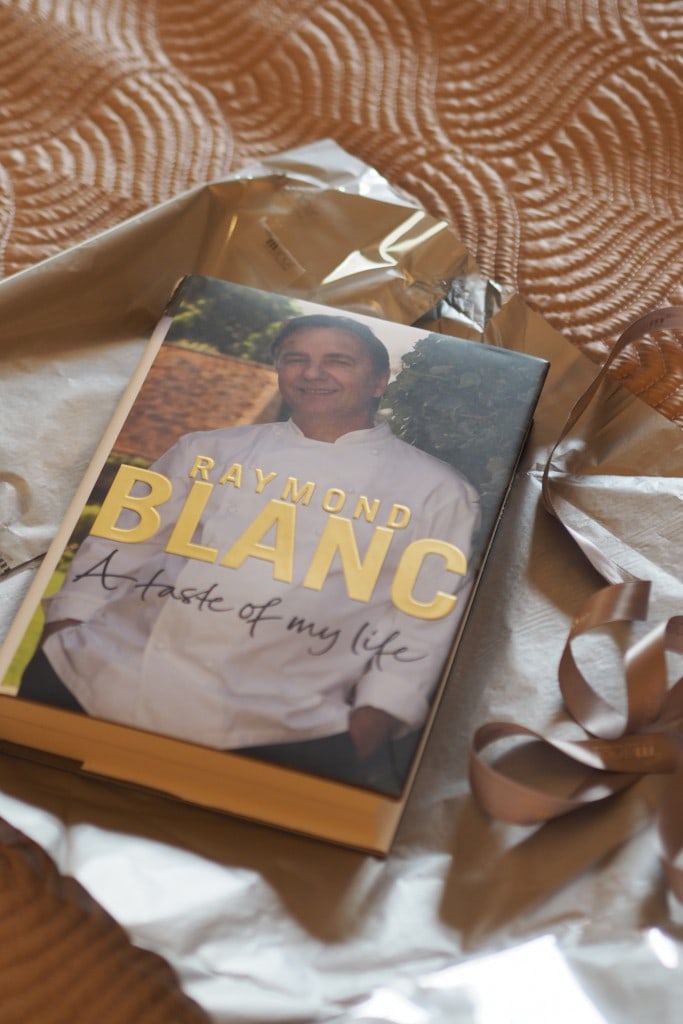 Upon arrival I was treated to a rather lovely gift waiting for me in my room! Thank you!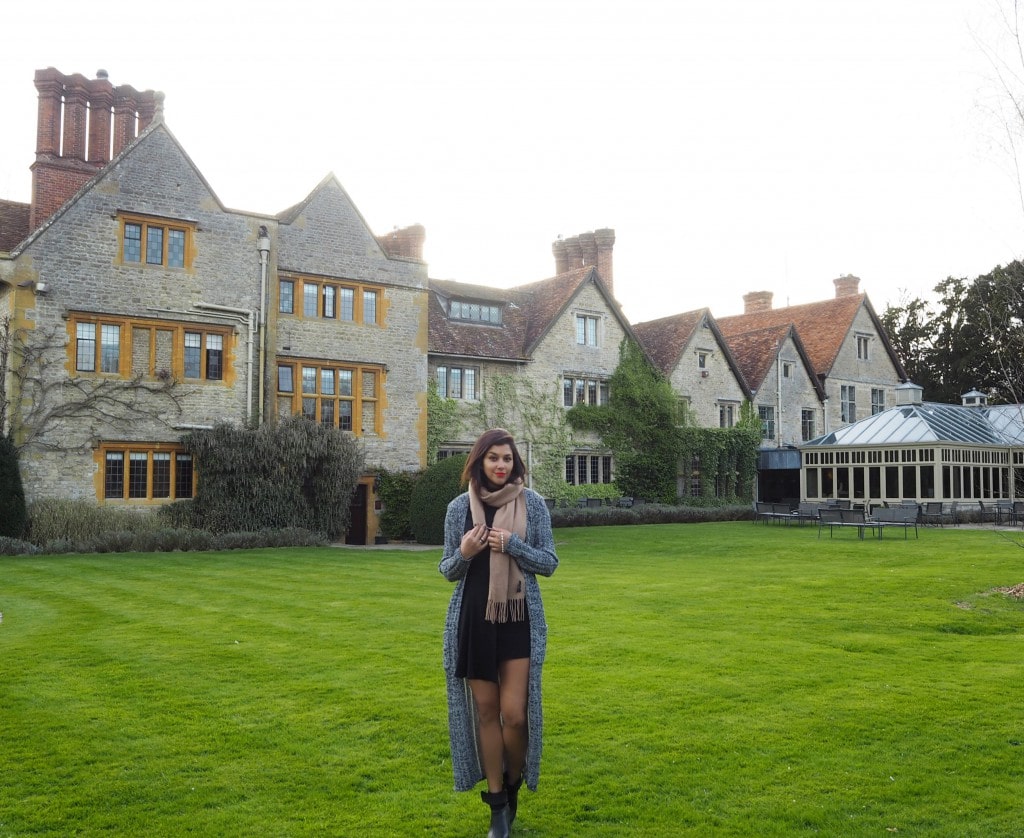 Time for a pre dinner stroll in the spectacular grounds, organic vegetable and herbs gardens and the pretty oriental garden with ponds.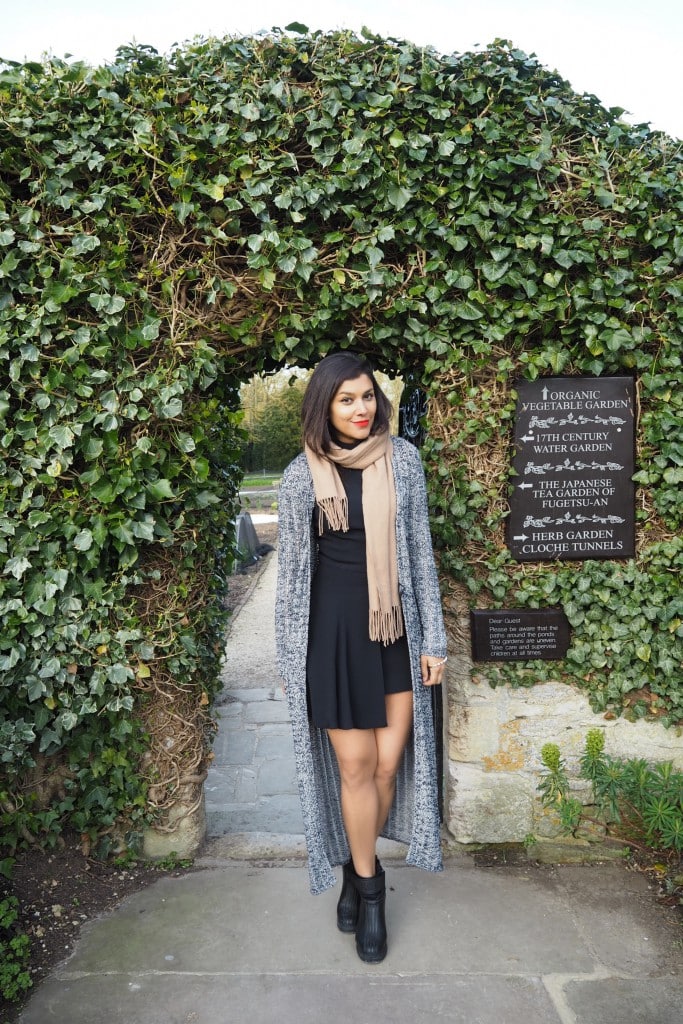 Bonnie wears: Black dress by Versace, boots by Sorel, cardigan by ST Studios, scarf by Burberry.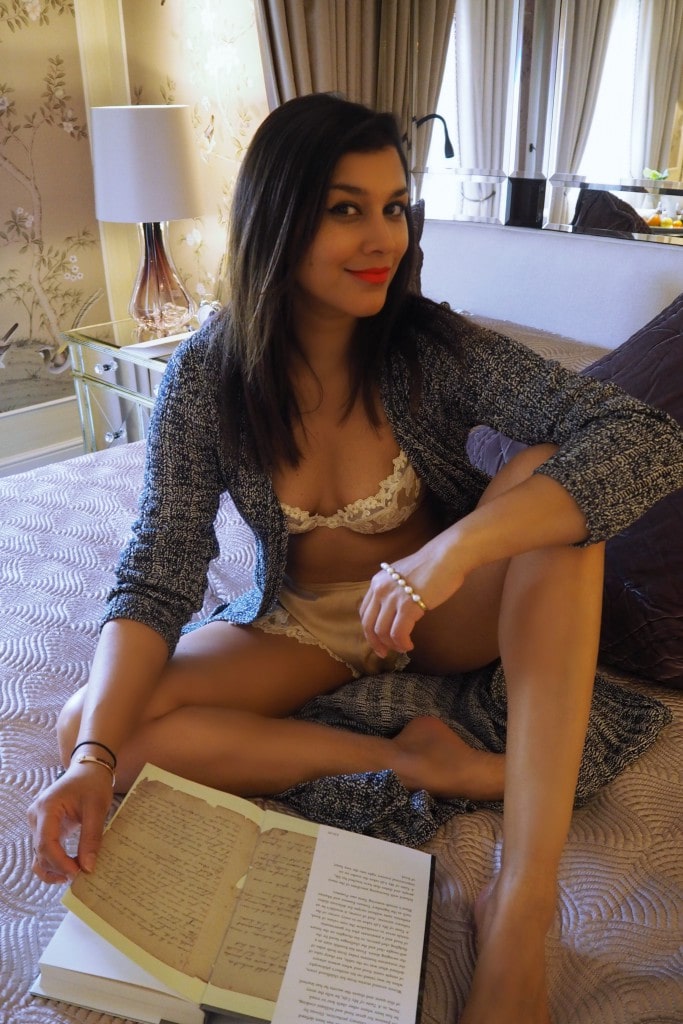 Chill out time before dinner. Bonnie wears underwear by La Perla, cardigan by ST Studio, cuff by Cornelia Webb.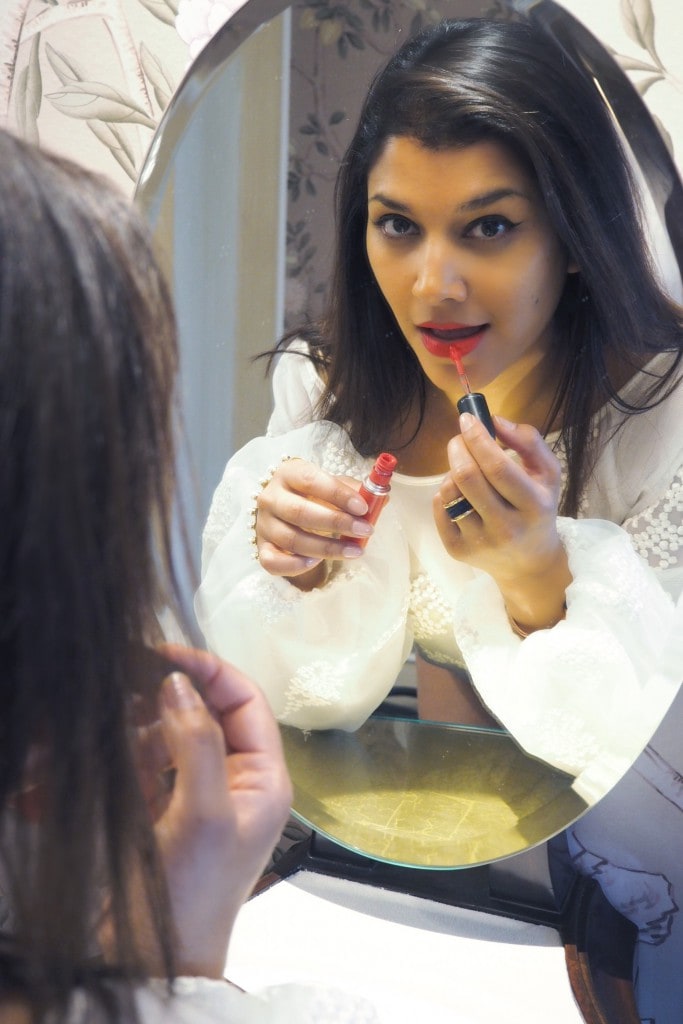 Time to get ready. Bonnie wears Razan Alazzouni blouse, ring by Bvlgari, lipstick by Mac.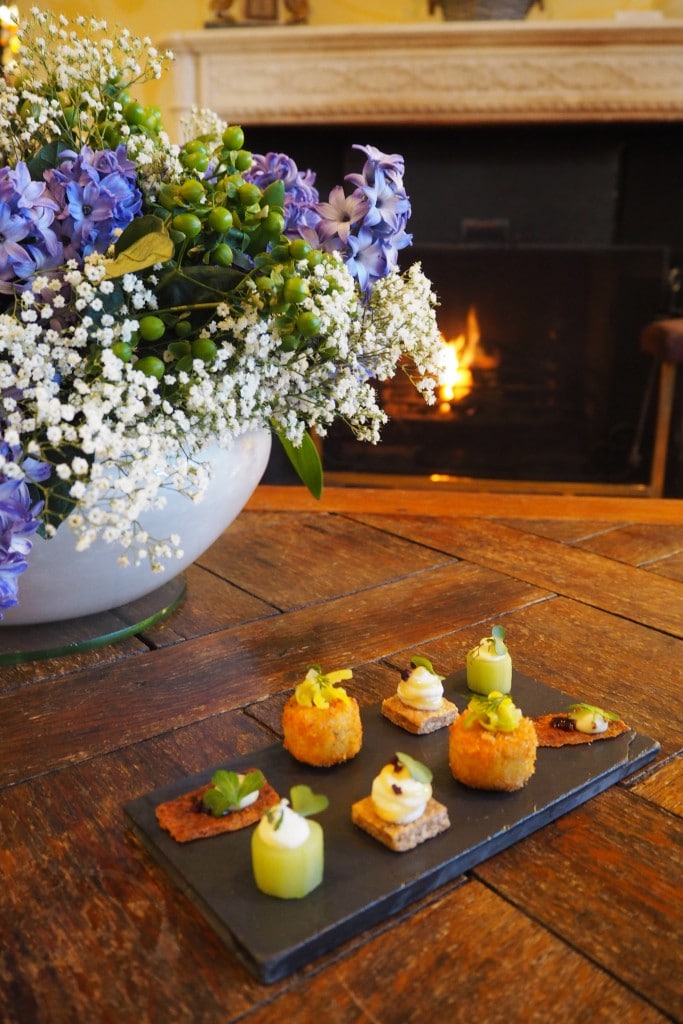 The Food
Without doubt the most anticipated part of the trip is dinner in the main restaurant, it's the big event. Renowned as one of the UK's most exciting culinary experiences we had no option but to go for the full 7 course tasting menu with accompanying wine pairings. It would rude not to, non?
So after aperitifs by the fire in the lounge (above) we moved over to the conservatory to let the maestro do his magic…it's over to you Monsieur Blanc!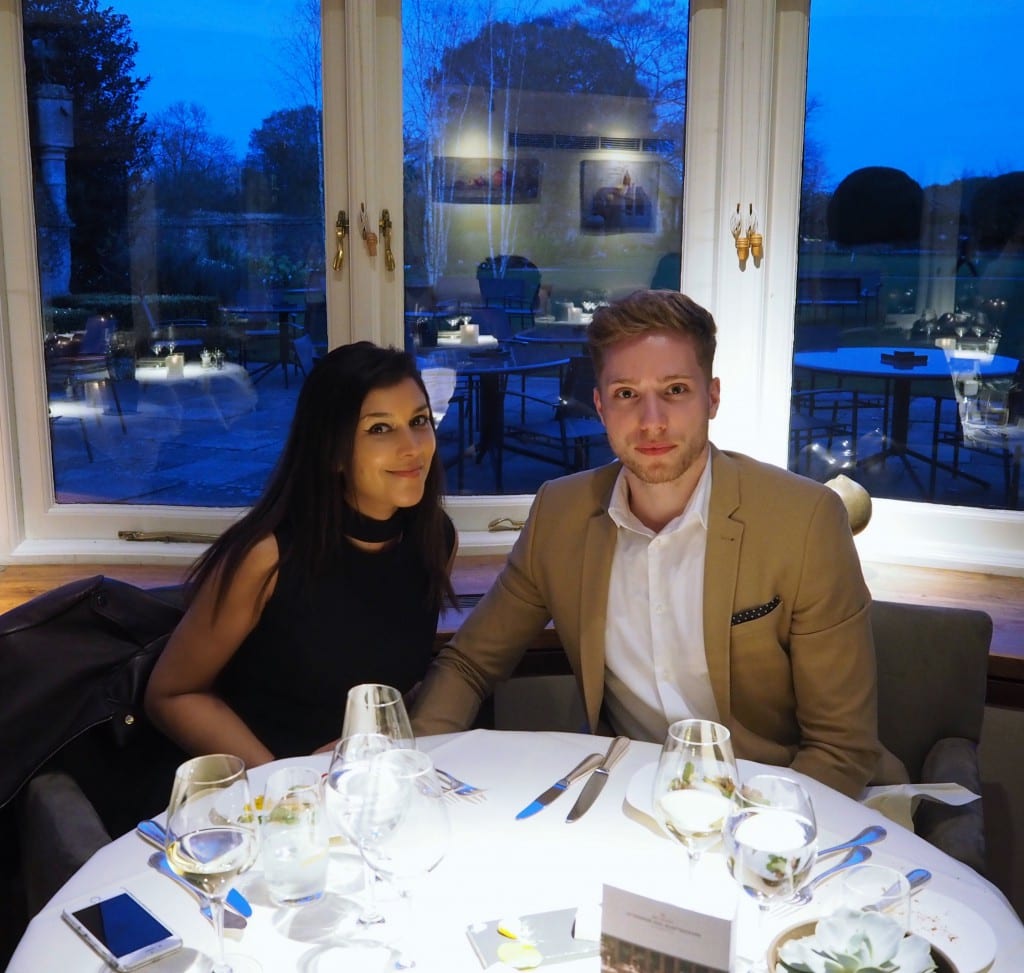 Charlie and I getting excited for our 7 course extravaganza! Here's some of the shots of our exceptionally presented plates.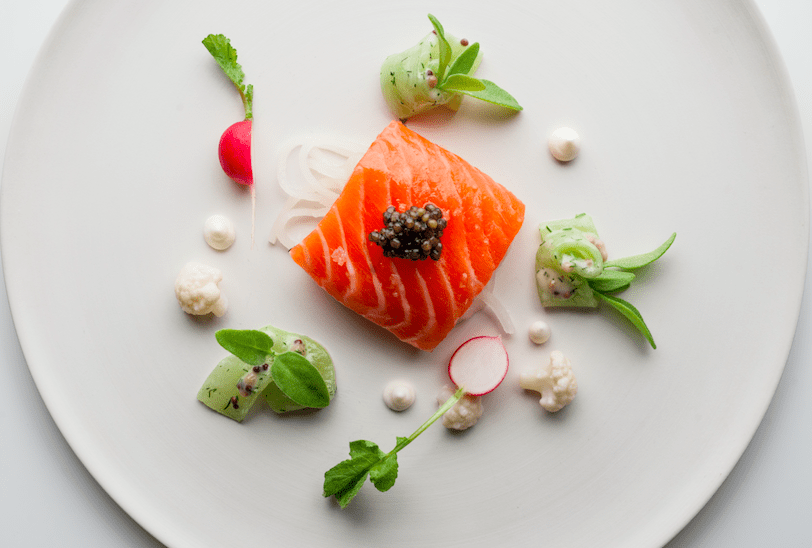 Confit Salmon Cucumber Horseradish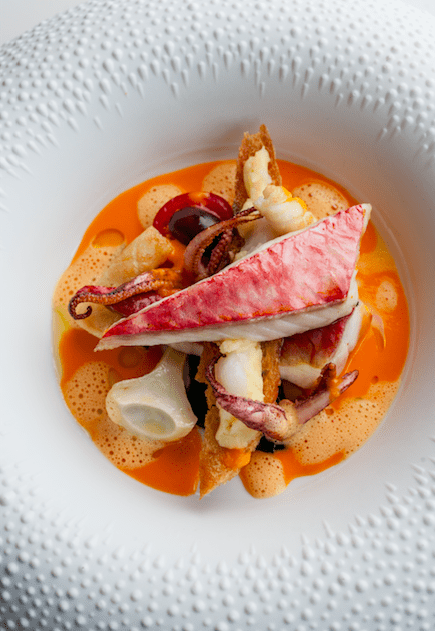 Bouillabaisse, Red mussels, and Brandade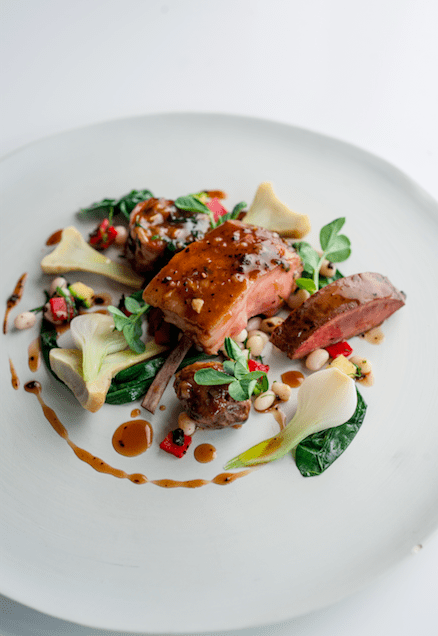 Lamb, artichoke, cassoulet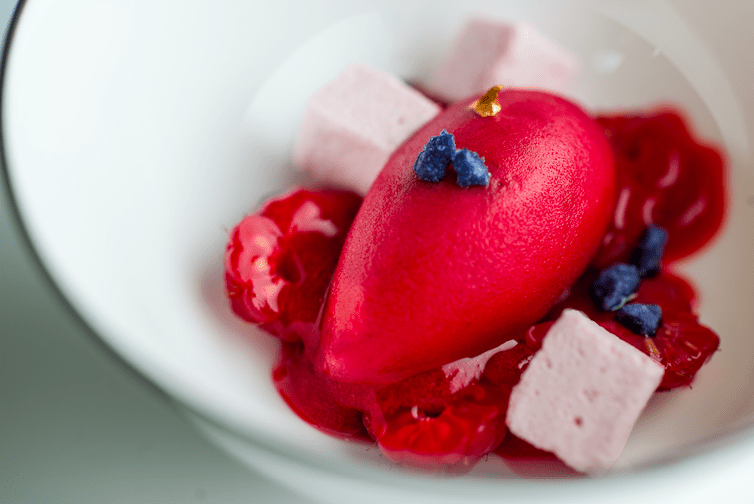 Late season raspberry beetroot gourmandine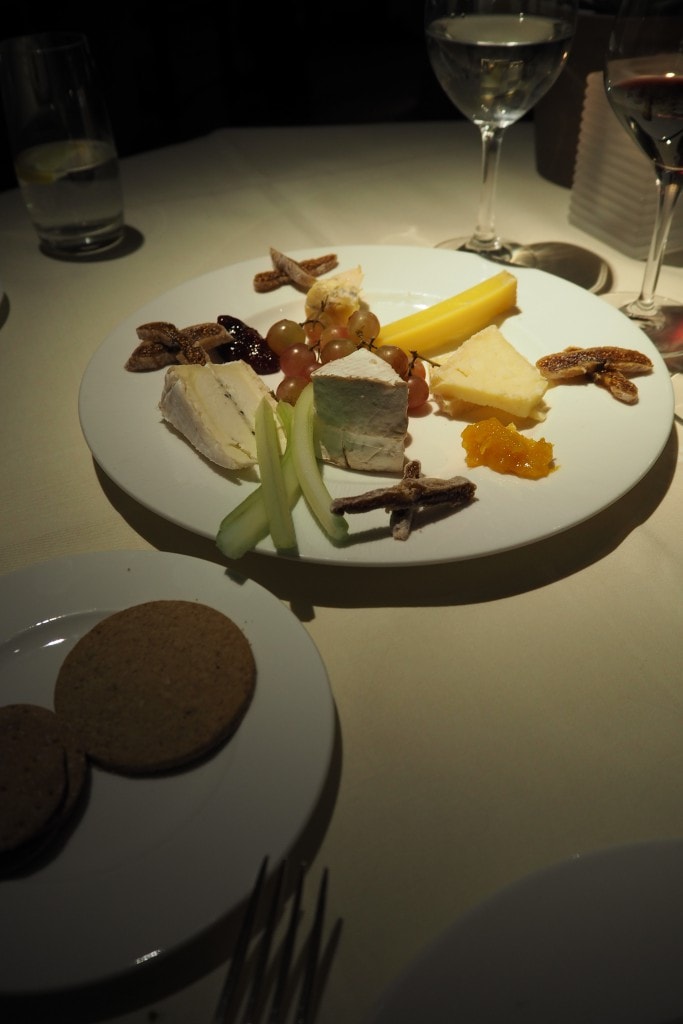 And finally… the cheese course of course!
Wow that was pretty impressive, a mix of innovative ingredients and spectacular flavours, all brought together to create the perfect menu. I loved it!! Now after all that eating..so to bed…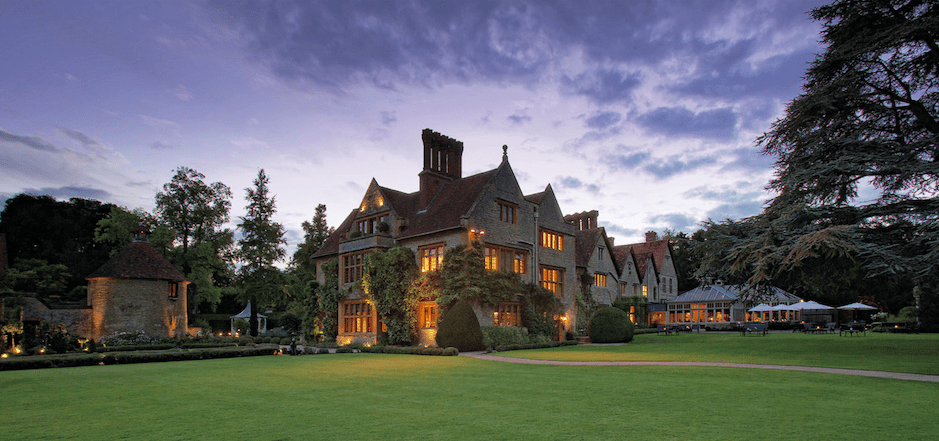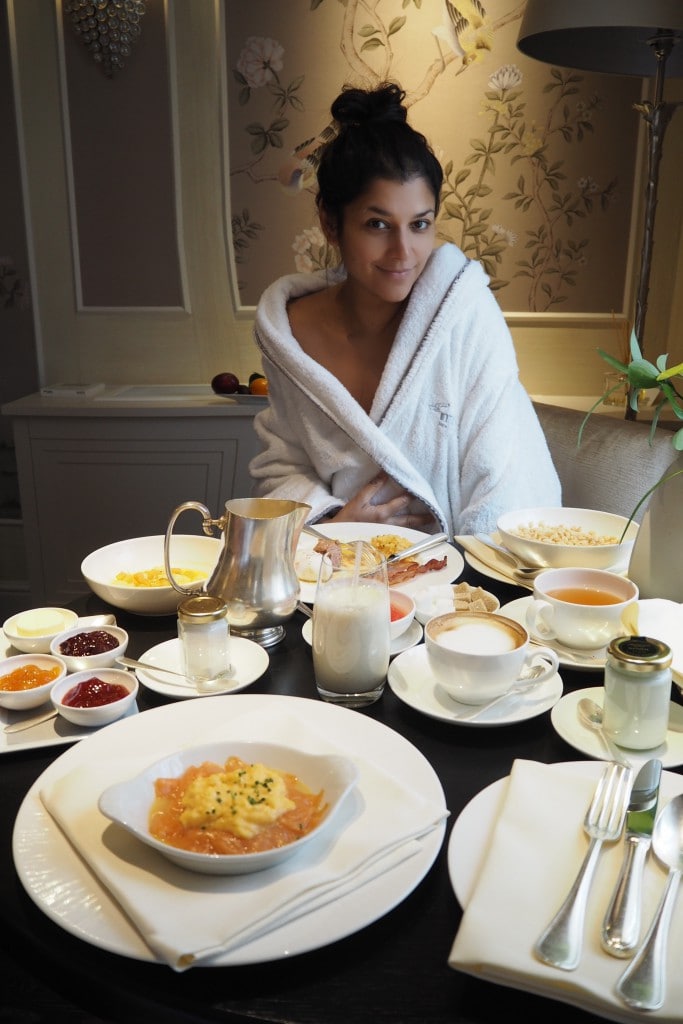 Wake up sleepy head! All that eating makes you tired, so we ordered breakfast in bed, but there was so much to eat we had the set the table anyway!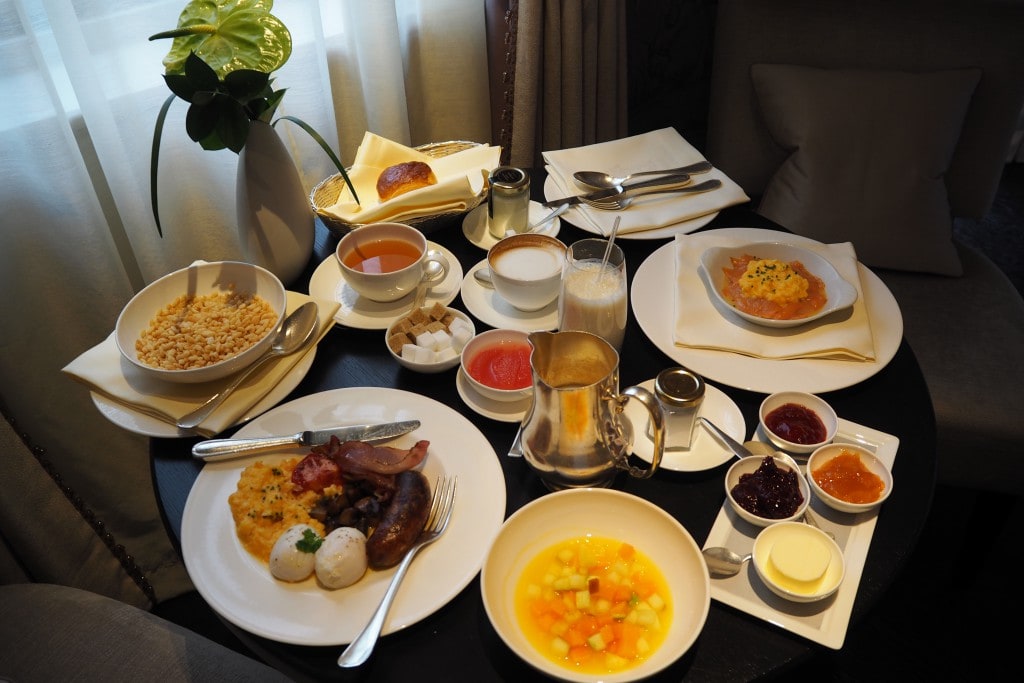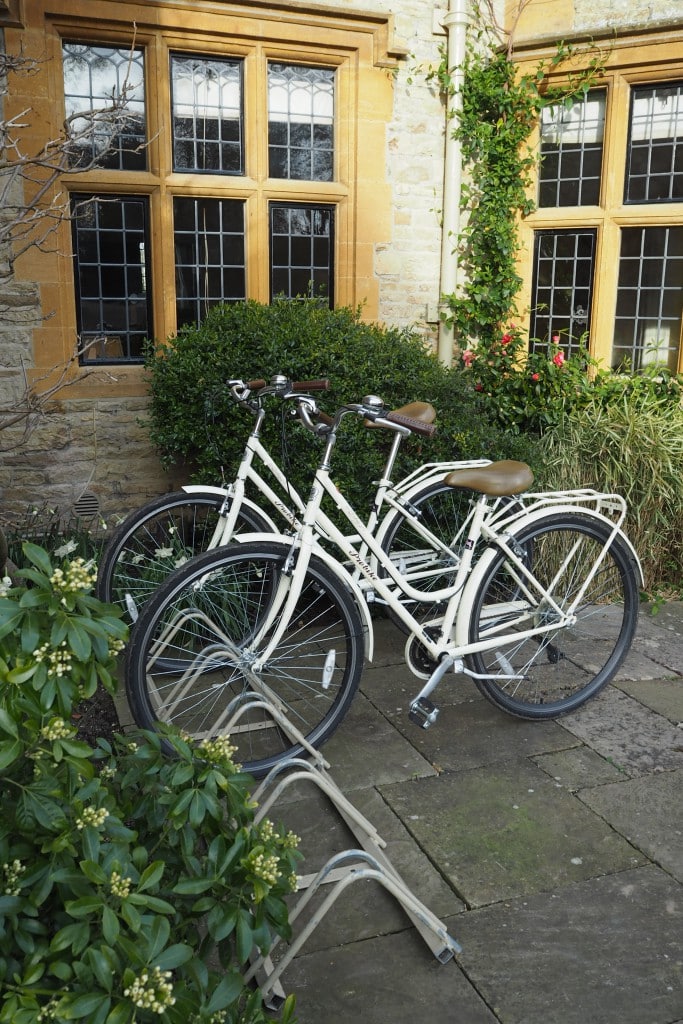 Time for a quick bike ride around the grounds, in a feeble attempt to work off some of last nights incredible meal!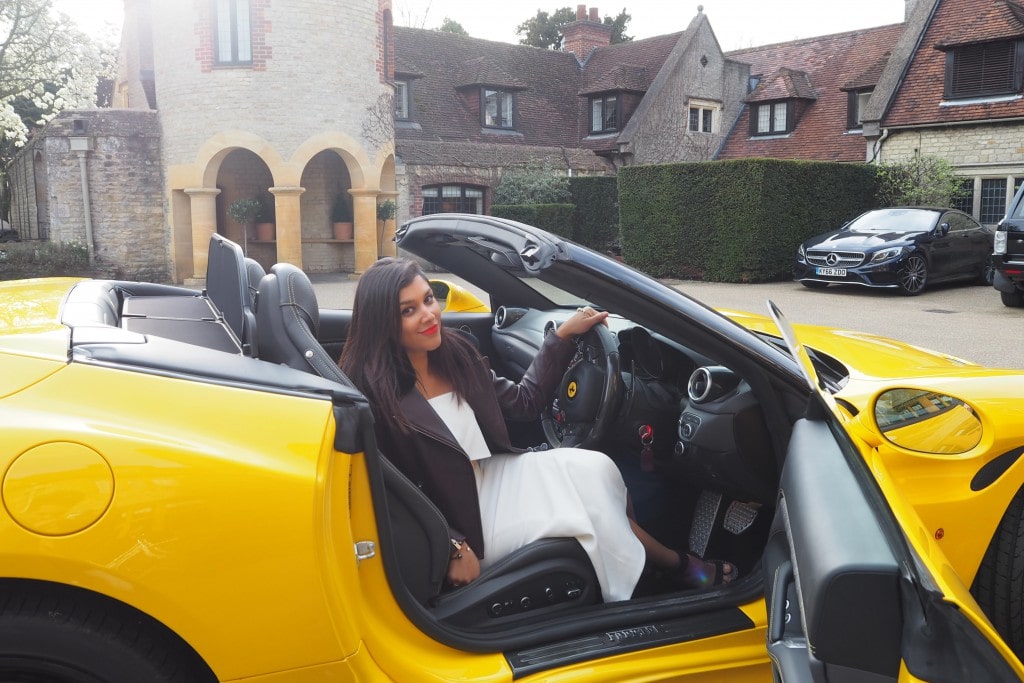 And back in the Ferrari ready for the drive to location number two, Danesfield House in Marlow.
Thank you so so much Belmond Le Manoir Aux Quat'Saisons that truly was an unforgettable experience and something I'd been wanting to experience for years. Can't wait to visit again soon. Might need to go a diet for while though first :)
Bon voyage xx