Goa Shopping and Sightseeing
The main reason people visit Goa is to relax and chill out on the beaches. Different areas cater to different crowds. For beautiful beaches head to the South of Goa, which is quieter and more picturesque. Palolem is renowned for its picture perfect beaches. Further south, Gorkhana is an old-school hippy beach with pretty scenery and a great vibe. For those looking to bag a bargain in the numerous flea markets and bazaars, you need to head to North Goa, to Calangute, Arpora and Baga. And if you're looking for a spot of history and culture, a day trip to Panjim, the capital, should satisfy your needs.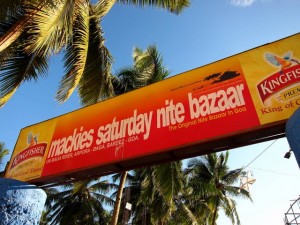 There are several bazaars and markets to discover in Goa. Some better than others.
My favourites are:
Mackies Saturday Night Bazaar in Arpora/Calangute
Stalls start setting up at around 4pm and stay open until 1am. The best buys here are embroidered fabrics, clothing, homewares, jewellery and decorations. Artisanal crafts like embellished Rajesthani puppets and embroidered dresses are also worth buying here. If you see something you like it is best to buy it that day, the quality of goods on the different markets vary wildly. I found Mackie's to have the best buys for a discerning foreign customer. As the night gets darker the entertainment hots up. Expect dancers, fire eaters and gymnasts.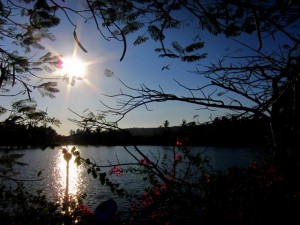 The stunning lake which surrounds the Night Market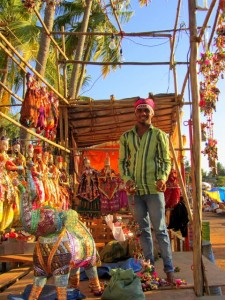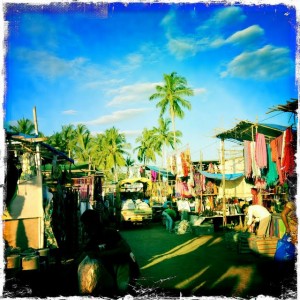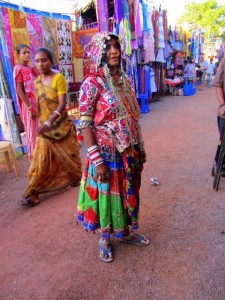 You can't beat the local stall holders in the street-style stakes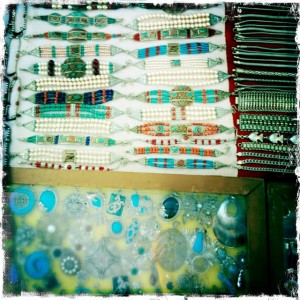 Mackie's is great for silver and semi-precious stone jewellery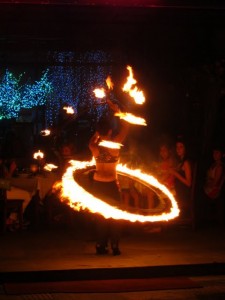 Entertainment at the Night Market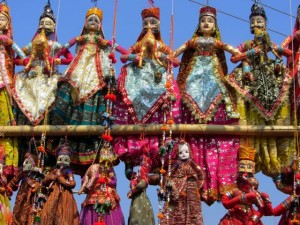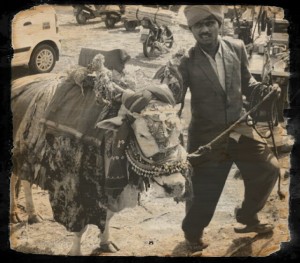 Even the cows dress up for the occasion!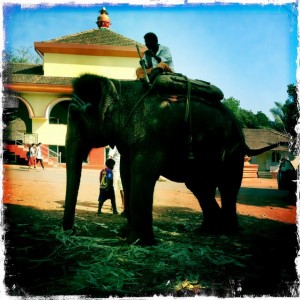 Anjuna Market
Also worth checking out is the Wednesday day time Market in Anjuna. The quality of goods isn't as good as the Saturday Night Market. Many of the stalls simply sell bongs, marijuana memorabilia and general tat you can find in Camden! Lots of stalls are repeats of whats next door and by lunch time it becomes incredibly busy and unbearably hot. But all this aside there are still some really fantastic bargains to be found here.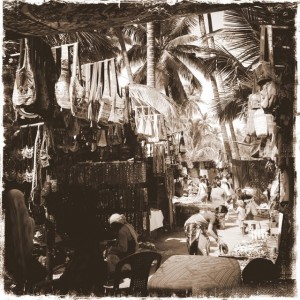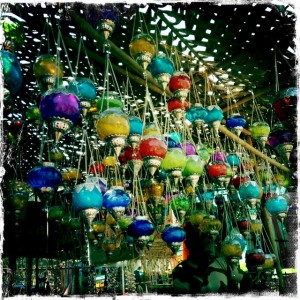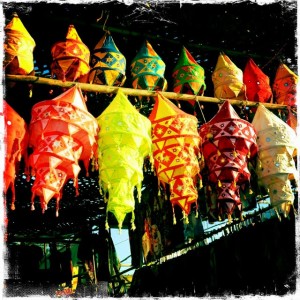 Sight-seeing
If you're getting a bit sick of your sun-lounger, a lovely way to spend an afternoon is to visit Old Goa and the capital, Panjim. You can learn a bit about Goa's history and Portuguese heritage. The main sites are the Basilica of Bom Jesus and the Se Cathedral. For an insight into the Hindu culture of Goa you can also visit the Mangueshi Temple.
The cheapest and safest way to get around is to hire a driver who is also a tour guide and for around £20, (depending on how far away from the old town you're staying) they'll pick you up from your hotel and take you to all the places worth seeing.