Fashion Special – Holiday Capsule Wardrobe with Bicester Village
Fashion Special – Holiday Capsule Wardrobe with Bicester Village
Where? LA and Santa Barbara.
Exactly? The Mondrian Hotel, LA and The Four Seasons Biltmore, Santa Barbara.
When? June 2016
Why? The guys at Bicester Village asked me to create a holiday capsule wardrobe to wear on my latest trip to LA and Santa Barbara. My mission was to put together four outfits, one for beach, one for the day and another for the evening, using products from Bicester Village Designer Outlet. 
Keep scrolling to see my holiday capsule wardrobe fashion shoot plus some great travel packing hacks.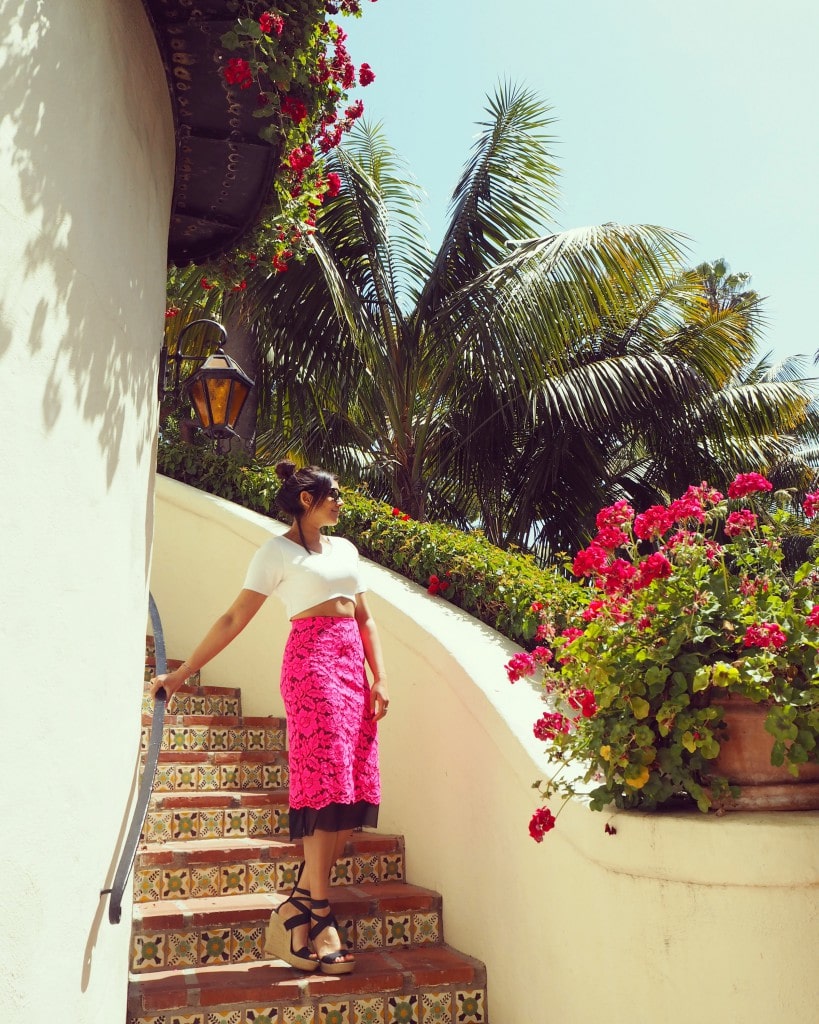 Outfit 1: Skirt by Sandro, wedge heels by Ugg both from Bicester Village, top stylists own.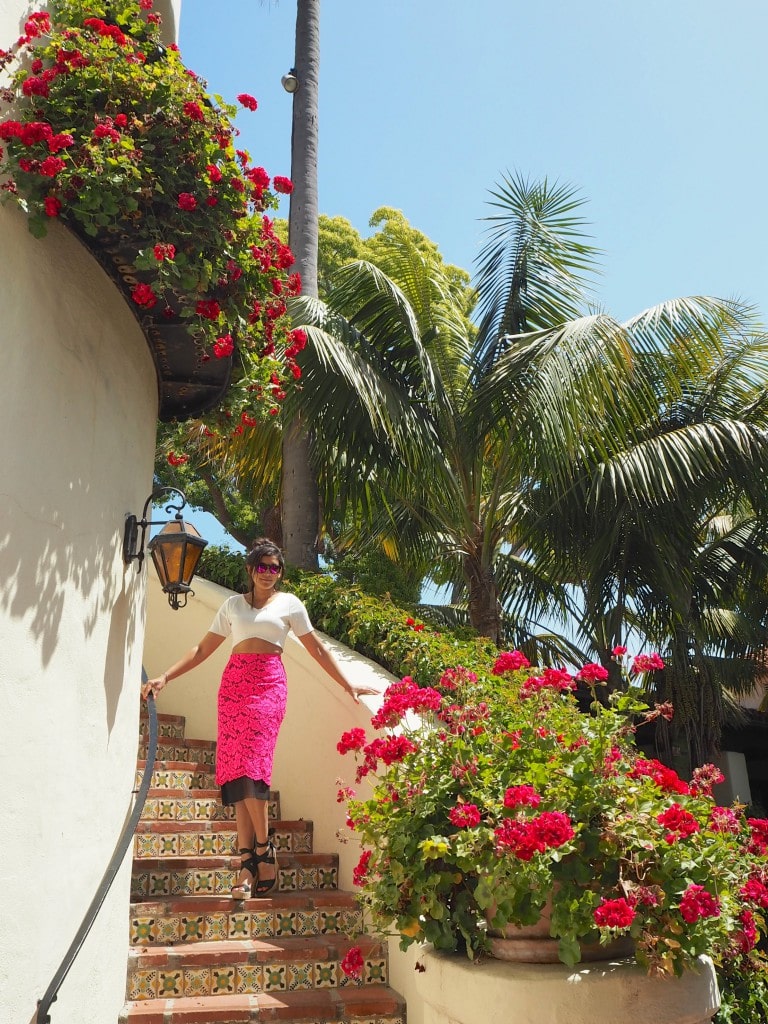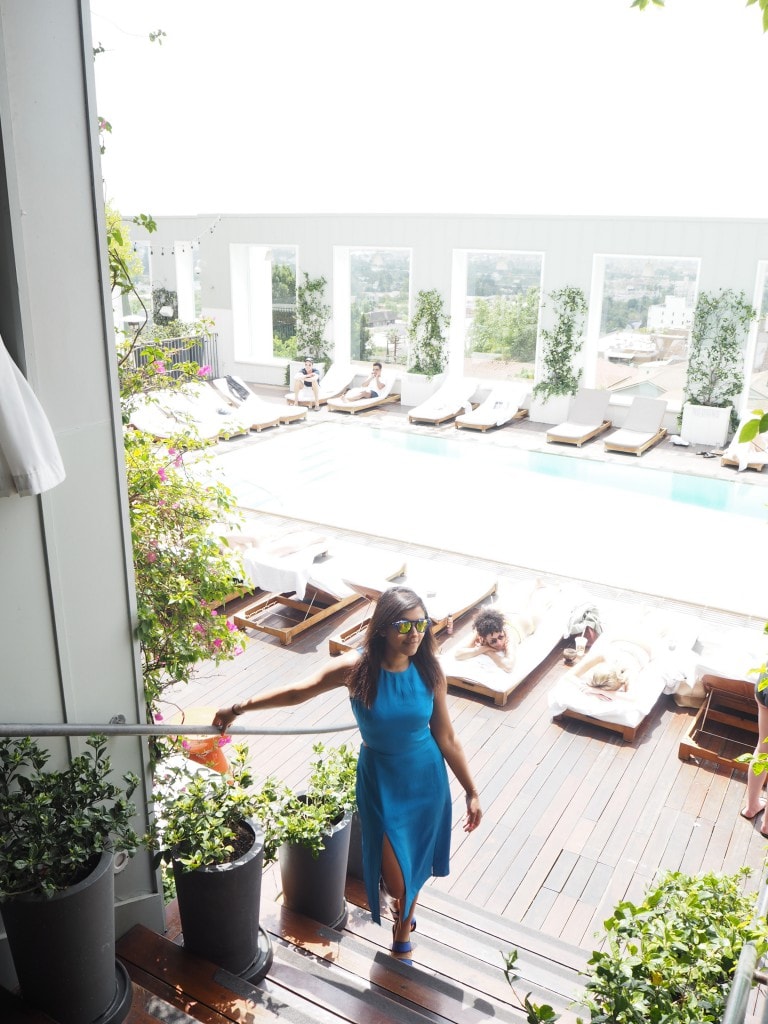 Outfit 2 above: Blue dress by Sandro, shoes and sunglasses by Karen Millen all at Bicester Village.Outfit 3: Lace dress by Sandro, bikini by Missoni, shoes and sunglasses by Karen Millen all at Bicester Village.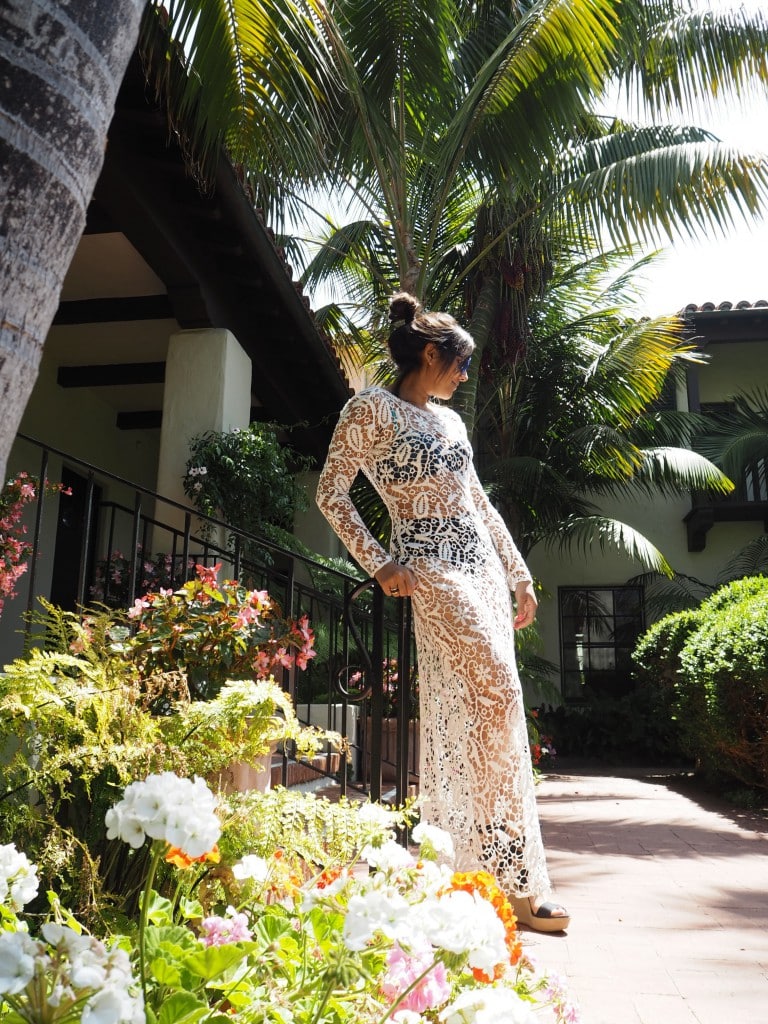 The Style Traveller 3 great holiday packing hacks:
1) Pack like a stylist – pack your clothing into the suitcase straight on the hanger. Lay the clothing flat directly into your case and only fold once or twice in the middle if necessary. Pick light weight hangers and put a few garments on each one. When you can arrive, unpacking is super easy and ironing  unnecessary, you can hang your clothes straight into the wardrobe and hit the beach much sooner.
2) I always carry two essentials in my hand luggage: a bikini – in case I arrive at the hotel before check in, so I can head straight to the pool.  The other piece is a scarf which doubles up as a blanket on the flight, a towel or throw at the beach and a sarong or head scarf too. It's the most versatile essential in your suitcase.
3) Pack your underwear, gadgets, chargers and cosmetics into specific areas in your case (Muji sells small, clear, plastic zip boxes which are ideal dividers), that way you can always find things whenever you need them.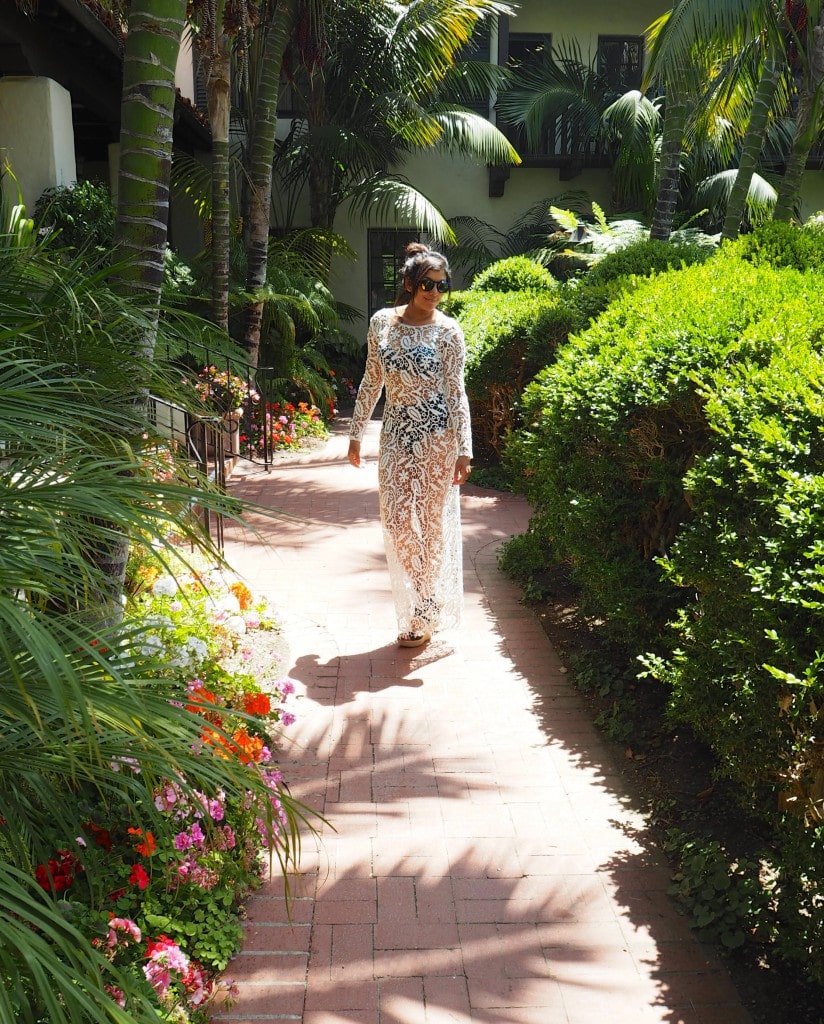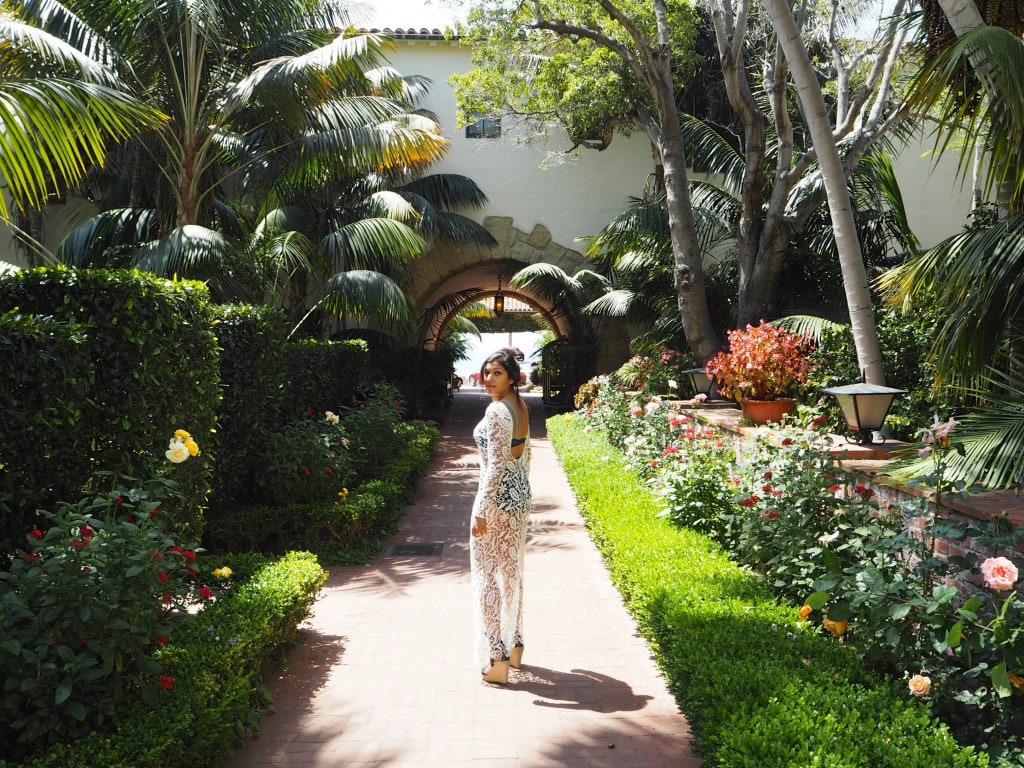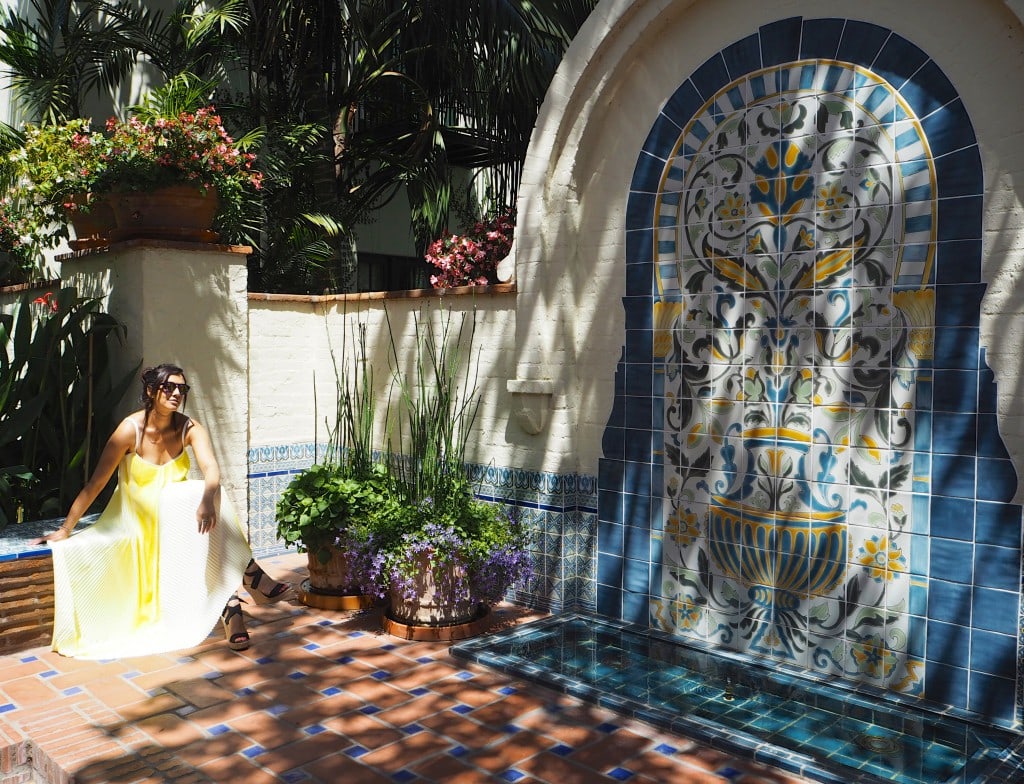 Outfit 4: Dress and sunglasses by Karen Millen, wedge heels by Ugg all at Bicester Village.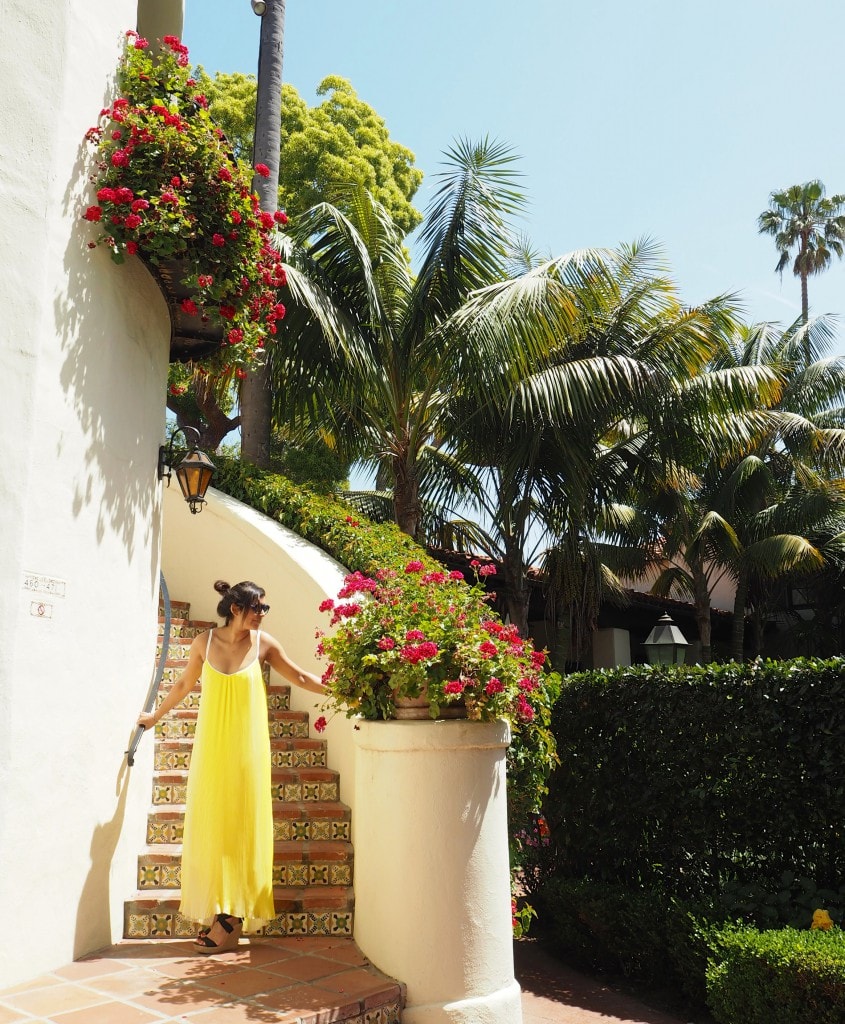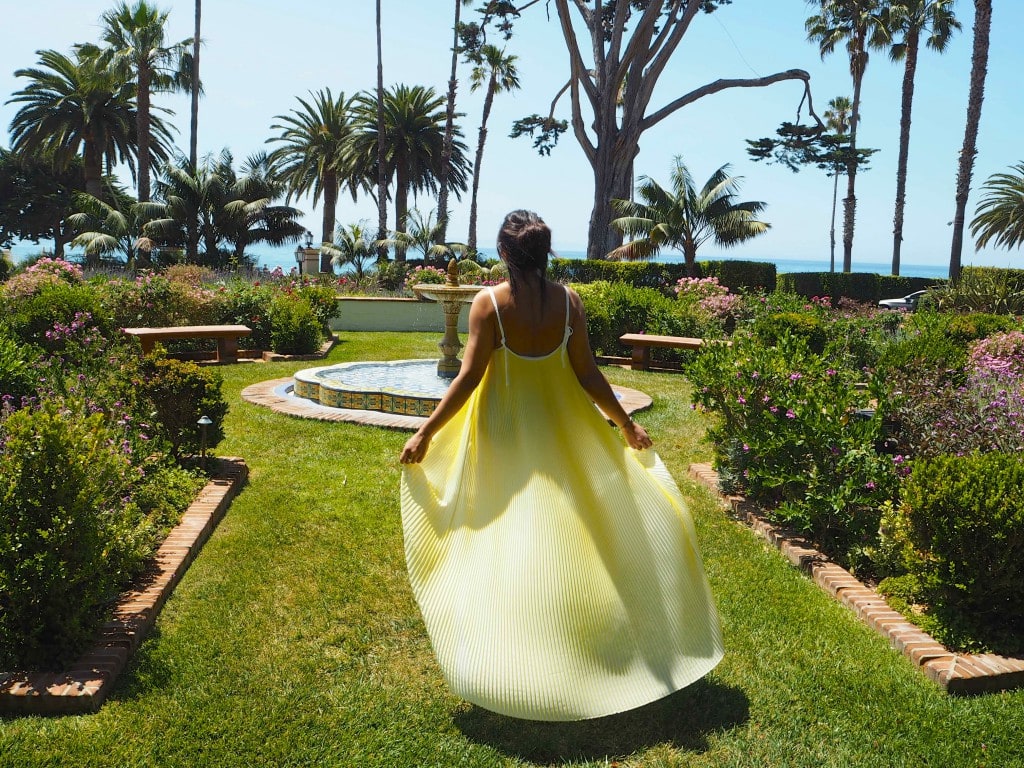 To see the full interview over on Bicester Village's site click here!
And for more holiday wardrobes from TheStyleTraveller check out this link.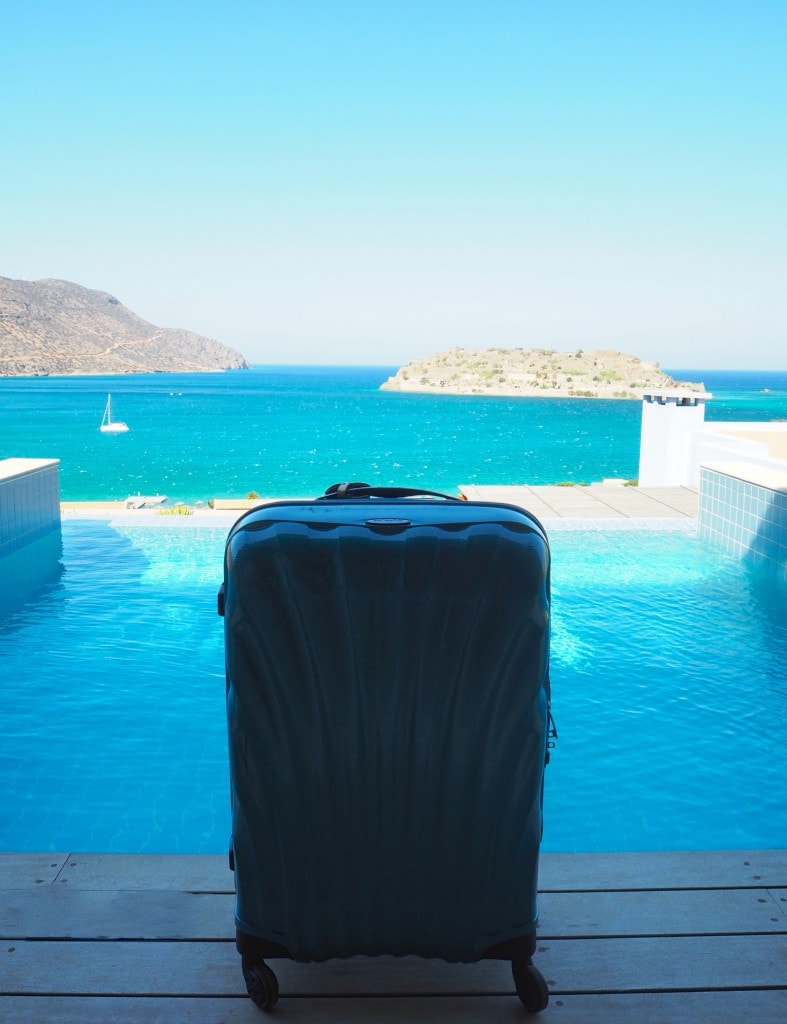 And the perfect case to pack it all in, my trusty Samsonite suitcase!
Bon voyage from The Style Traveller and Bicester, next stop Greece!