Ushvani Spa – London's Most Exclusive Celeb Spa

Ushvani Spa – London's Most Exclusive Celeb Spa
Where? Ushvani Spa
Exactly? Knightsbridge, London
When? June 2016
Why? Post my trip to Glastonbury I was feeling a little worse for wear, so I decided to check in to the exclusive Knightsbridge Spa, Ushvani, for a luxurious facial and massage treatment. Using all it's own beautiful, branded products, Ushvani is a fantastic hidden gem in the quiet back streets of Knightsbridge, near Sloane Square. It's the spa the celebs (and royalty) didn't want you to know about.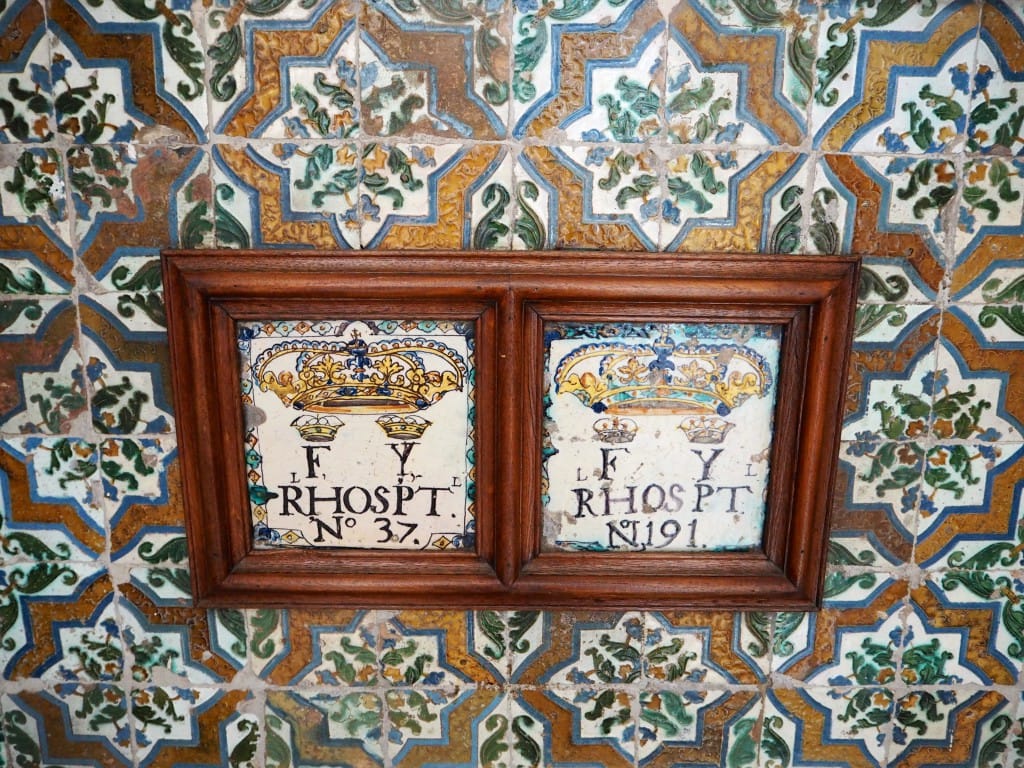 The spa is housed in a decadent grade 2 listed building, so many of the quaint interior design and original features are still in place. It has a lovely, warm and friendly environment, grand yet inviting.
Many of the classes here are for women only and also personal, bespoke classes can be booked. They can tailor make routines for your specific needs, such as hormonal balance yoga, relaxation, sleep aiding as well as personal training practices. Above: Me feeling zen in the yoga room pre-treatment.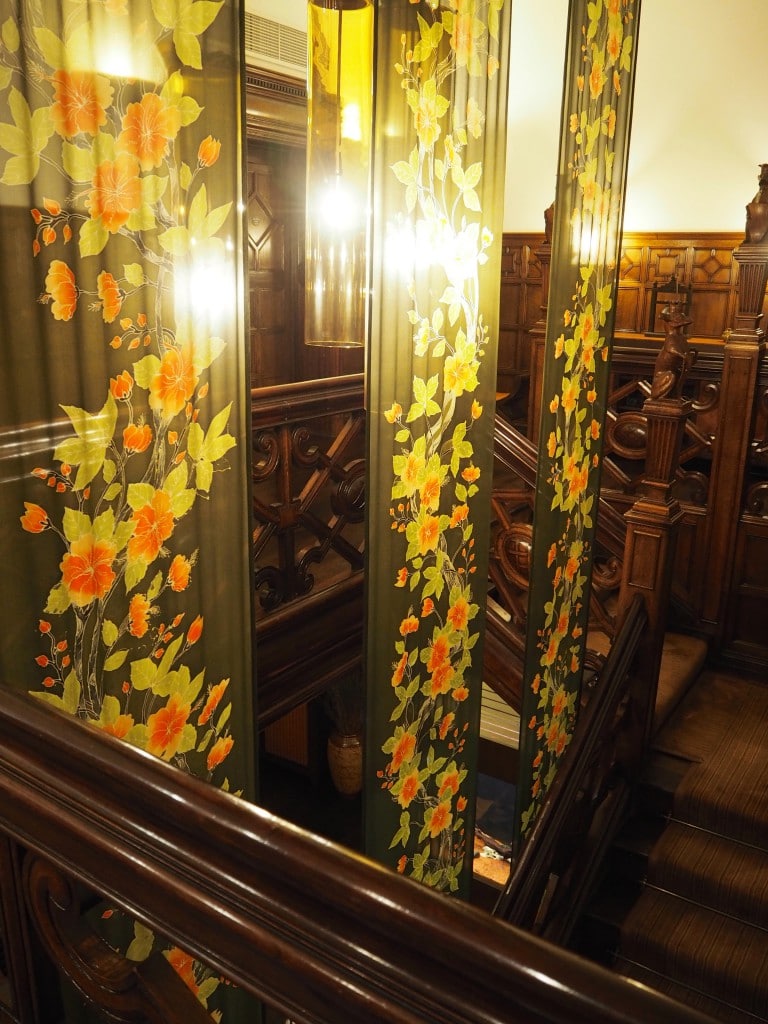 Original English mahogany panelling juxtaposed with Malaysian interior fabrics and sculptures influenced by the owners background.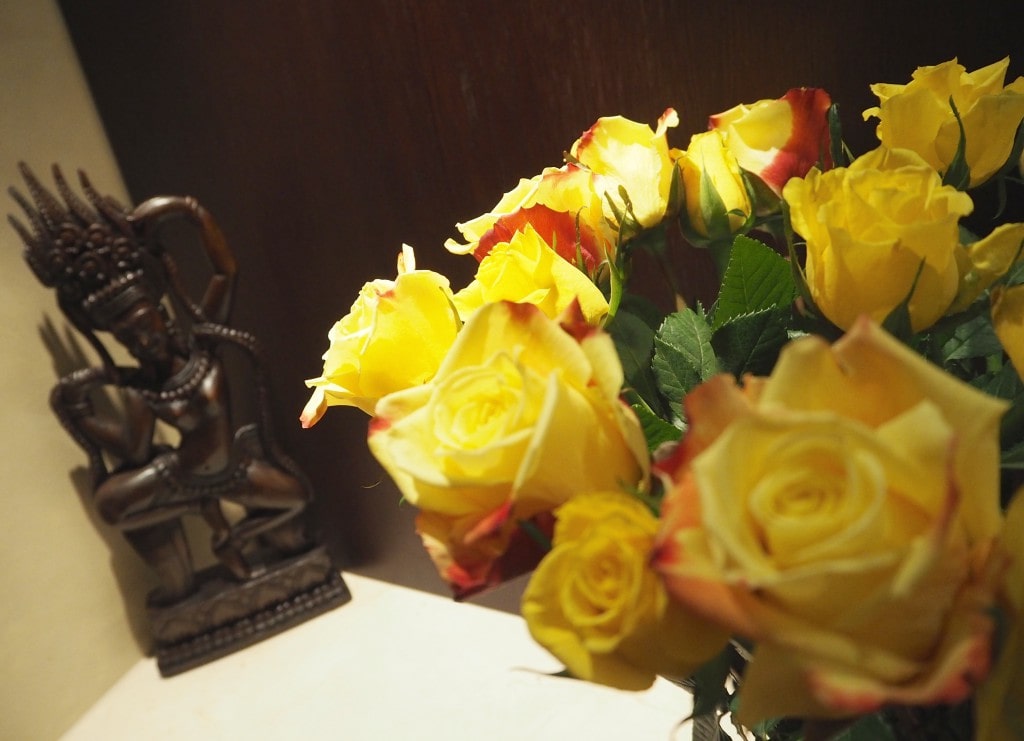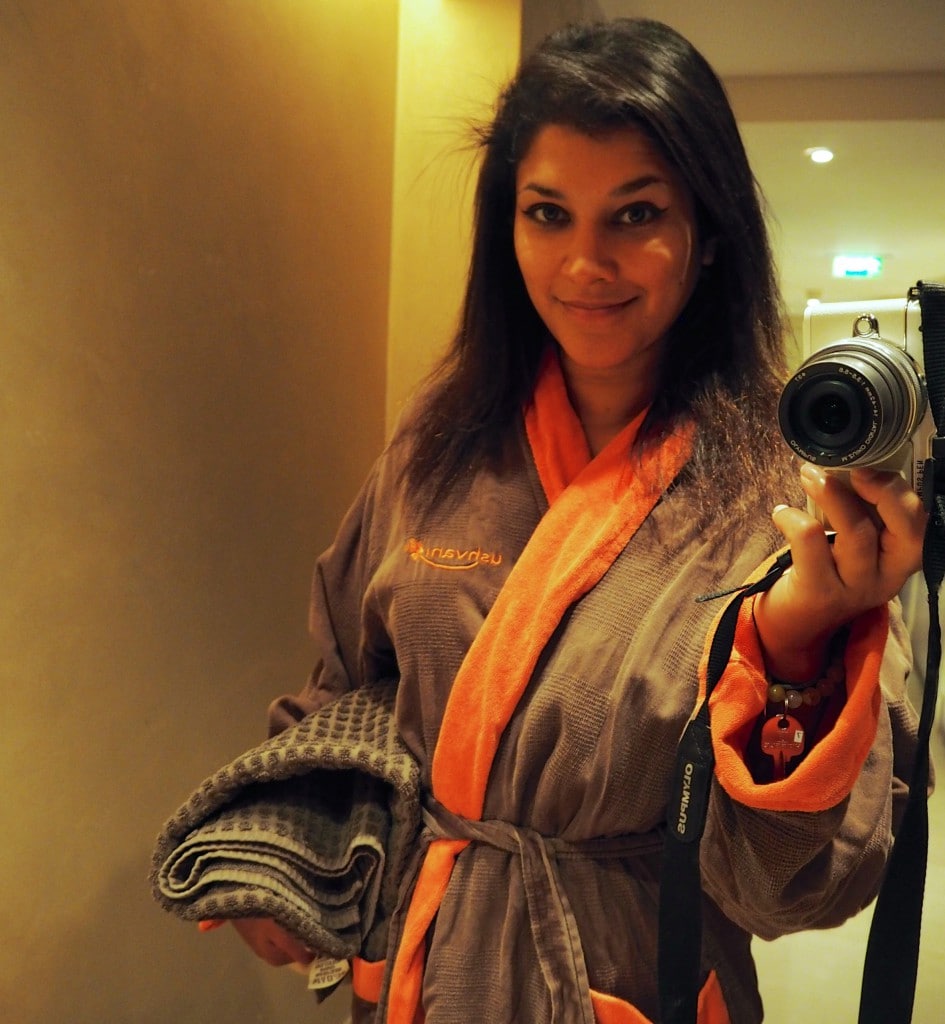 Me feeling instantly better, hanging out in the Spas oh so soft gowns and ready for my treatment! I was lucky enough to try out the signature facial which was absolutely divine. It started in the cosy atmosphere of the treatment room, with the fantastic therapist using Ushvani products on my skin.
Prior to the facial my skin had been feeling a bit dry and sensitive, so she used some beautifully calming products made with natural ingredients and massaged them gently into my skin in order to increase circulation. Whilst my face masque was applied I received the most wonderful neck, shoulder and head massage. It was blissful from start to finish and left with my skin feeling cleansed, soft and looking much brighter.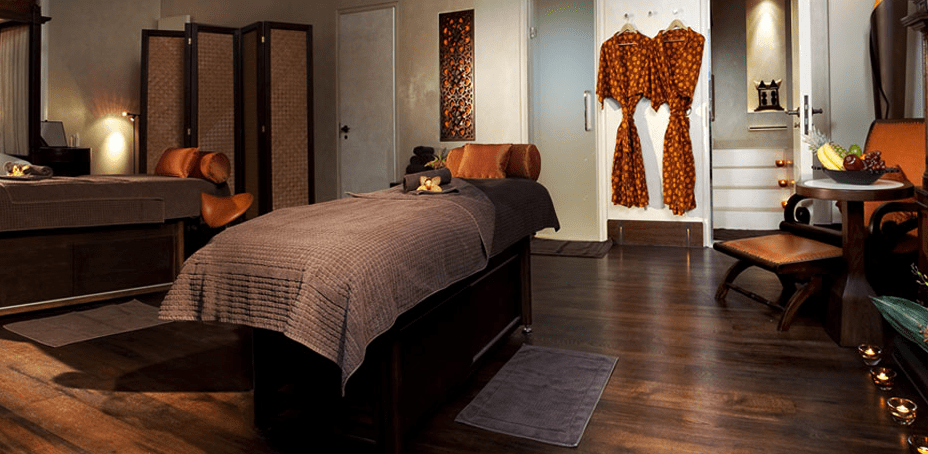 The treatment rooms are sumptuously decorated in Asian fabrics with muted and amber tones, it's all about texture, the softness of the fabrics and sleek wooden finish.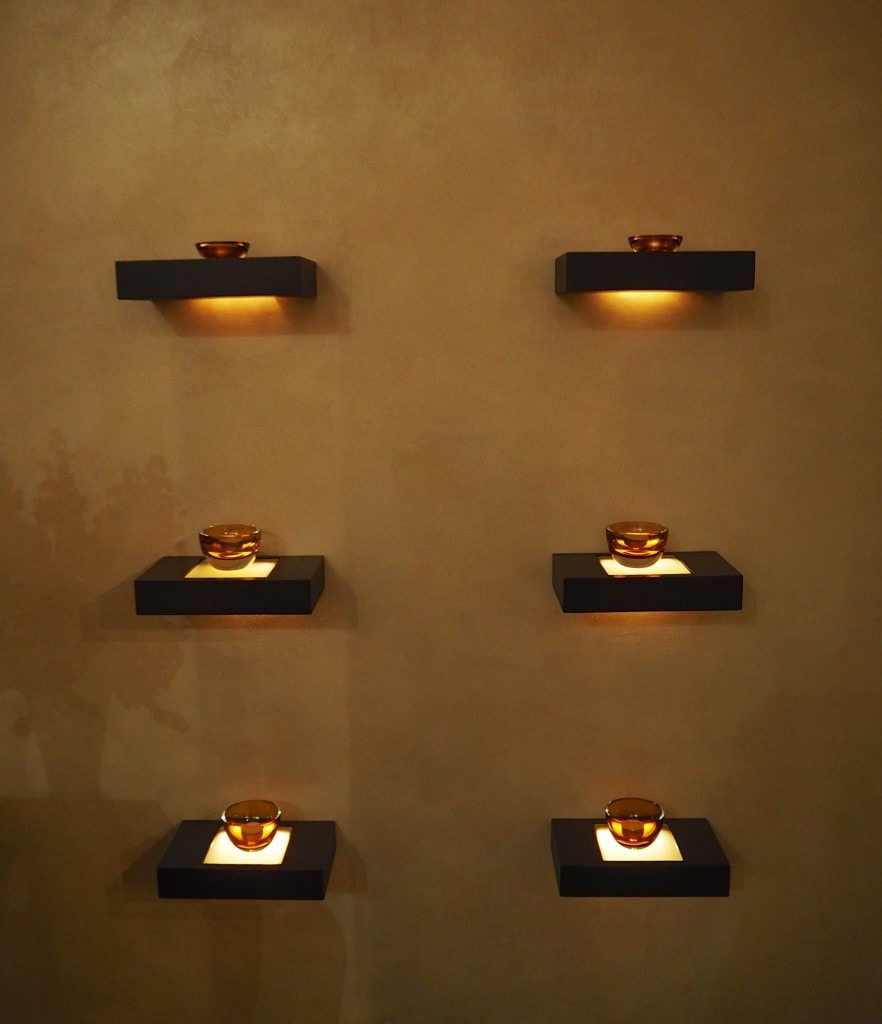 The little touches: above the tea light wall decoration and below the natural ingredients which go into making the exclusive Ushvani product range.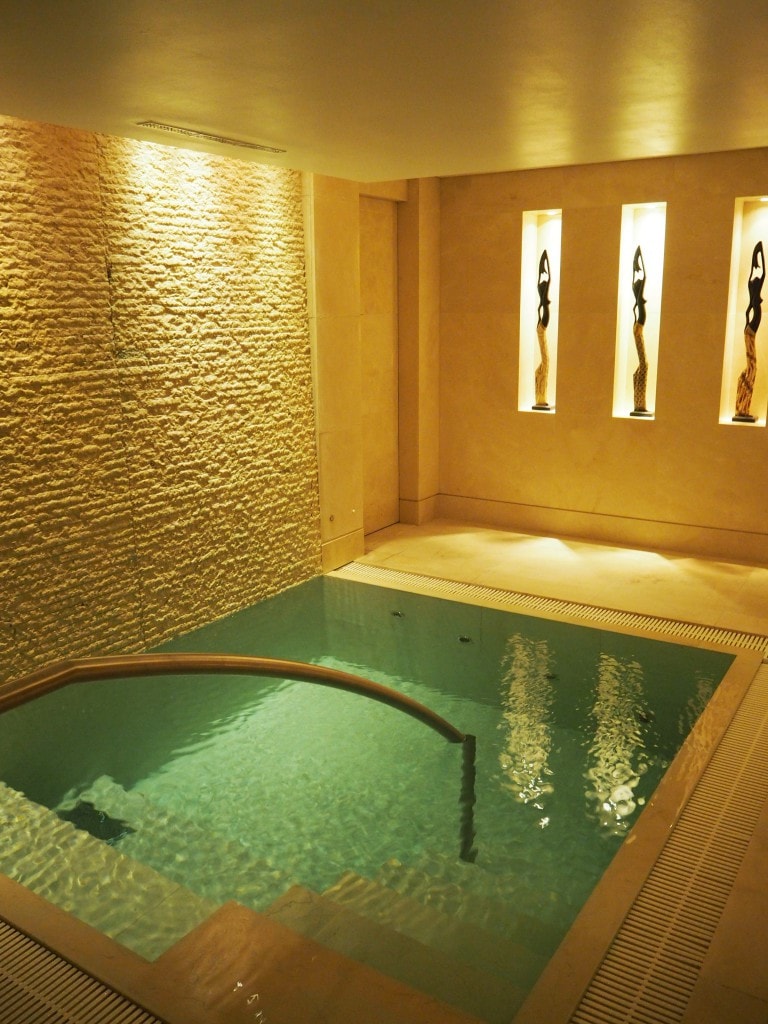 And after the treatment it's time to relax in the divine, heated jacuzzis and steam rooms. I'm off for a dip!
Bon Voyage, see you next time.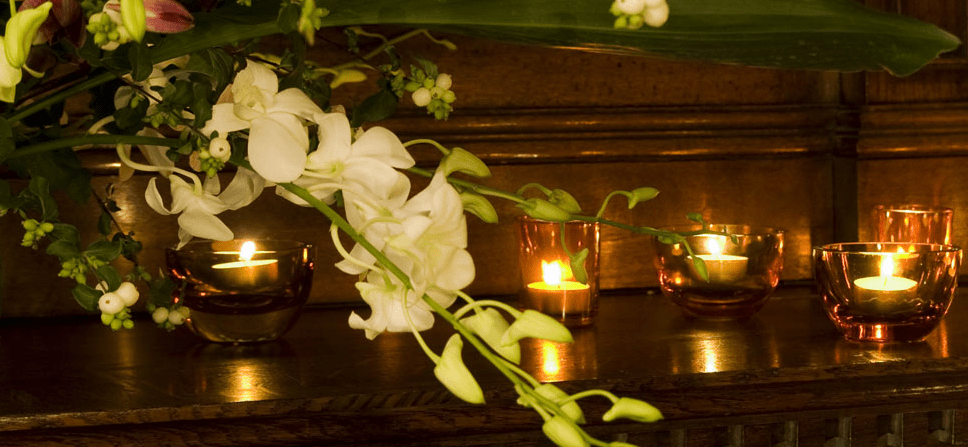 For more Style Traveller spa inspiration check out my guides to Limewood Hotel or Chewton Glen.