Ibiza Clubbing
Ibiza Clubbing

 Clubbers Guide
Believe it or not many people visit Ibiza every summer and never set foot inside a club. But let's face it, Ibiza is best known for it's party scene, so here are a few cardinal rules for the Ibiza clubbing virgin:
Apart from the day clubs like DC10 and Space don't bother heading to the clubs before midnight. Most clubs start getting busy around 1am, there's no rush – you'll be dancing till breakfast time.
Entry to most of the 'super clubs' is in excess of 50 euro, it's an expensive place, but there are recognised ticket offices in Ibiza Town where you can get good deals and discounts.
Dress code varies between chic, glam, rock chick and uber trendy. Heels or flats, its up to you. Pretty much anything goes as long as you look good and feel comfortable.
Drinks in the clubs are extortionately priced. Can't help you on this one, Ibiza is not a good place to go if you're strapped for cash!
Every night of the week each club holds a special night hosted by a famous DJ. If you hang out at the beach during the day or head to Ibiza Town for pre-club drinks you can't miss the dance troupes out in force promoting the parties that are on that evening. Find this years schedules at http://www.ibiza-spotlight.com/night/club_dates_i.htm
Music is such a subjective thing. I'm not an authority on the music scene but I will mention a few of my favourite nights at the following clubs below. If you share my opinion or think I'm nuts I'd love to hear from you. It'd be good to try out some new nights when I visit again later in the year (yay!).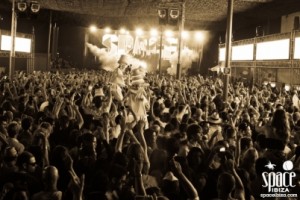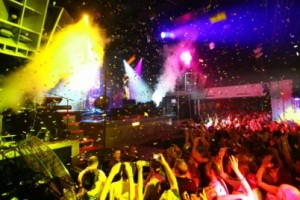 Space
Capacity 3000
Platja d'en Bossa
Apdo 132 – San Jorge
Just opposite the road from the famous Bora Bora beach bar, Space is one of the island's oldest and best known clubs. My favourite nights here include Carl Cox on a Tuesday and 'We love Space' on Sundays. I tend to go to the Blue Marlin for lunch before heading to Space at around 4pm Sundays, to squeeze in a dance on the Terrace before the sun goes down.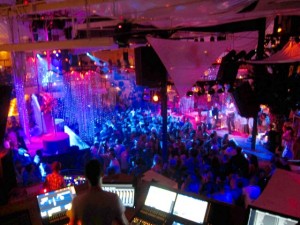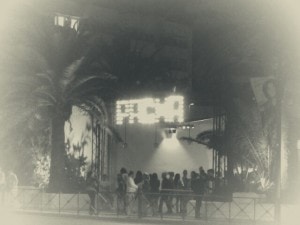 Pacha
Capacity 3000
Av. 8 d'Agost, s/n, Ibiza
The most glam of all the Ibizan clubs and part of the international Pacha group. This is the one you dress up for. The candle lit terrace is a great chill out area and a nice contrast to the full-on main room. Check out the Global Room for alternative sounds. My favourite nights here are Masquerade Motel on Mondays promoted by Swedish House Mafia and Erick Morillo's Subliminal Sessions on a Wednesday. If you only visit one of the 'super clubs' while you're in Ibiza, Pacha would be my recommendation.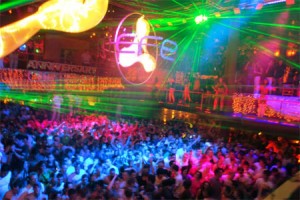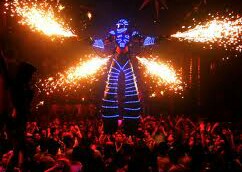 DC10
Sant Jordi-Salines Rd, Km 1
On Mondays from 4pm it's Circo Loco at DC10. Held in an old airplane graveyard Circo Loco is a party for the most seasoned clubbers only. It's hot, sweaty and the music is nothing but a beat. You can't take your camera in and it isn't very photogenic (hence no picture), but I do have a soft spot for it. Probably best avoided if you happen to be sober!
The two other big clubs on the island are Es Paradis and Eden, both in San Antonio. Style Travellers don't need to venture to this part of the island, it's where Ibiza Uncovered was filmed. Enough said.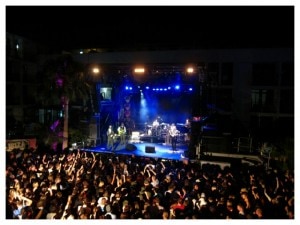 Plan B at the Ibiza Rocks Opening Party in May this year.
As an alternative to house music clubs you can head over to the Ibiza Rocks Hotel for a great line up of live gigs.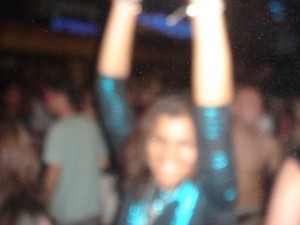 Enjoy!