India – 5 things to do in Kolkata
India – 5 things to do in Kolkata
I've been visiting Kolkata (formerly known as Calcutta) since I was a child. During the British Raj in India, Calcutta was the capital city, so much of the architecture and historical points of interest are in fact quintessentially English.
It's where my parents grew up, met and fell in love. This month I visited the vibrant city with them both as my guide, so who better to show me the best sites and sounds in the city than Mama and Papa Rakhit.
Here's my Style Traveller guide to the top 5 things to do in Kolkata, India…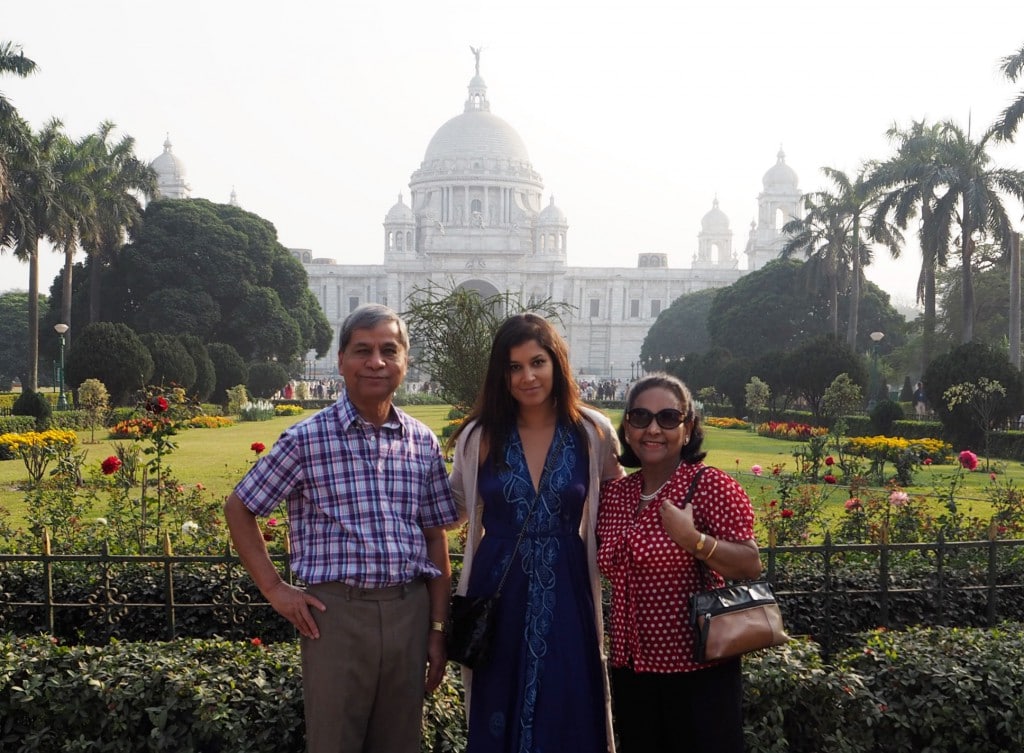 In at number one is Calcutta's most famous historical site left over from the British Raj era, The Victoria Memorial. This imposing edifice was built to commemorate the death of Queen Victoria (1819-1901).
The stunning marble construction took 15 years to build and boast over 57 acres of beautiful park land. It's currently a museum with a permanent collection of rare photographs, manuscripts and statues, it also exhibits seasonal local art exhibitions. With an entry fee of 10 rupees, which is around 10 pence, it would be rude not to visit!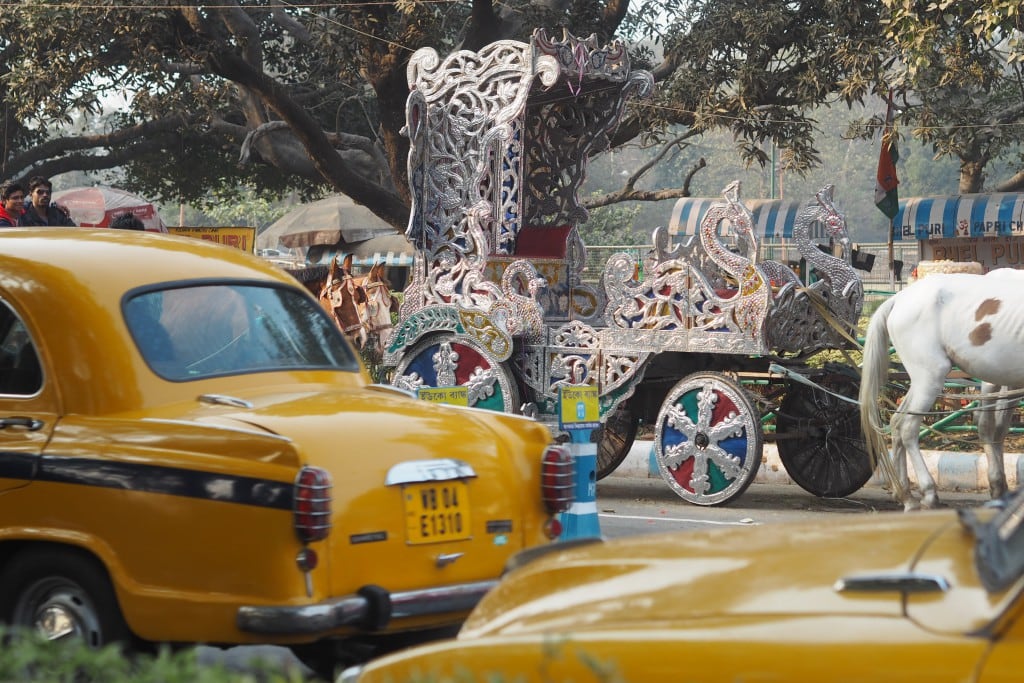 Embellished horse carriages line the streets outside the Victoria memorial waiting for wide eyed tourists. (Like me :)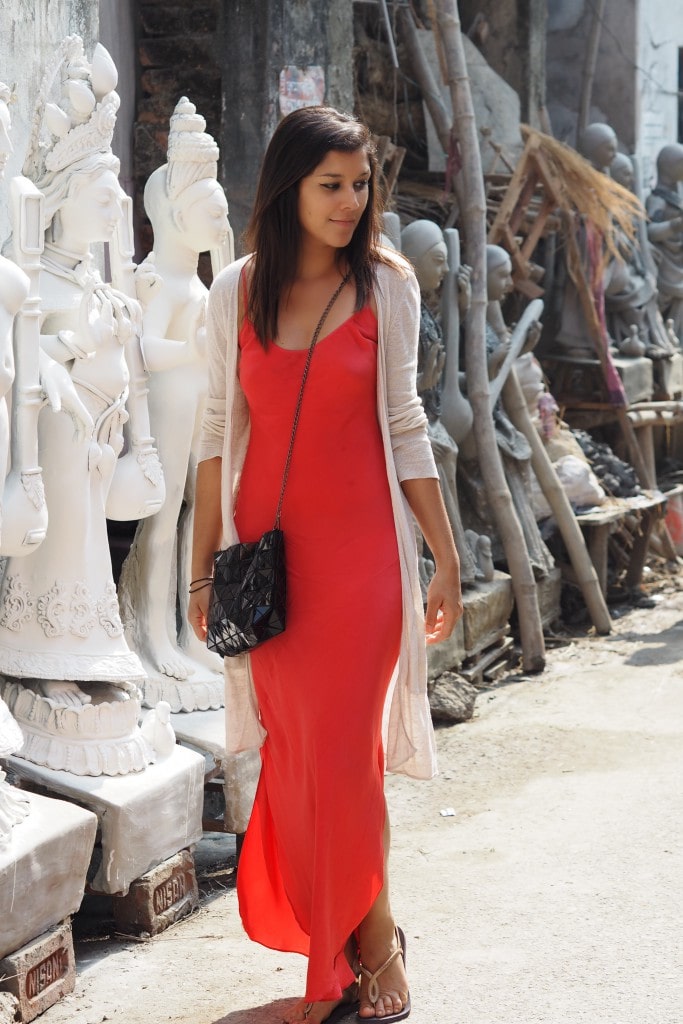 2 Kumartuli (Sculptors Quarter)
Perhaps my favourite of all the areas in Kolkata is Kumartuli, which literally translates to sculptors (kumar) quarter (tuli). Wander around tiny, squalid back streets and spy on hundreds of artists, sculptors and dressers creating thousand of replica deity statues. It can be quite surreal and eerie at times. Visit before a Hindu festival and the streets are a hoi poloi of colours, fabrics, sights and sounds.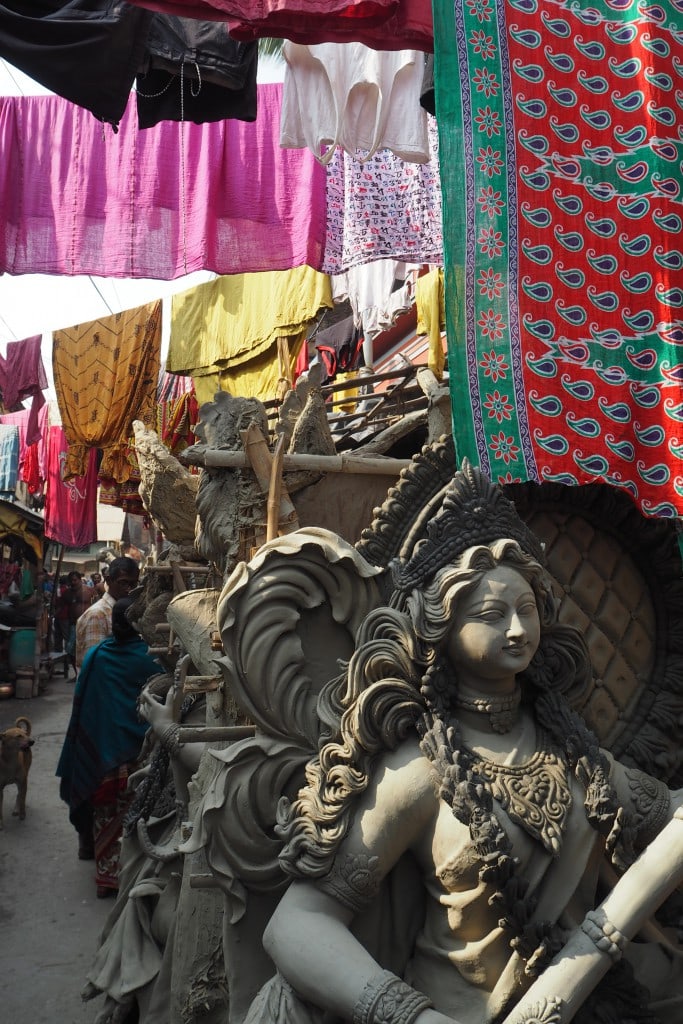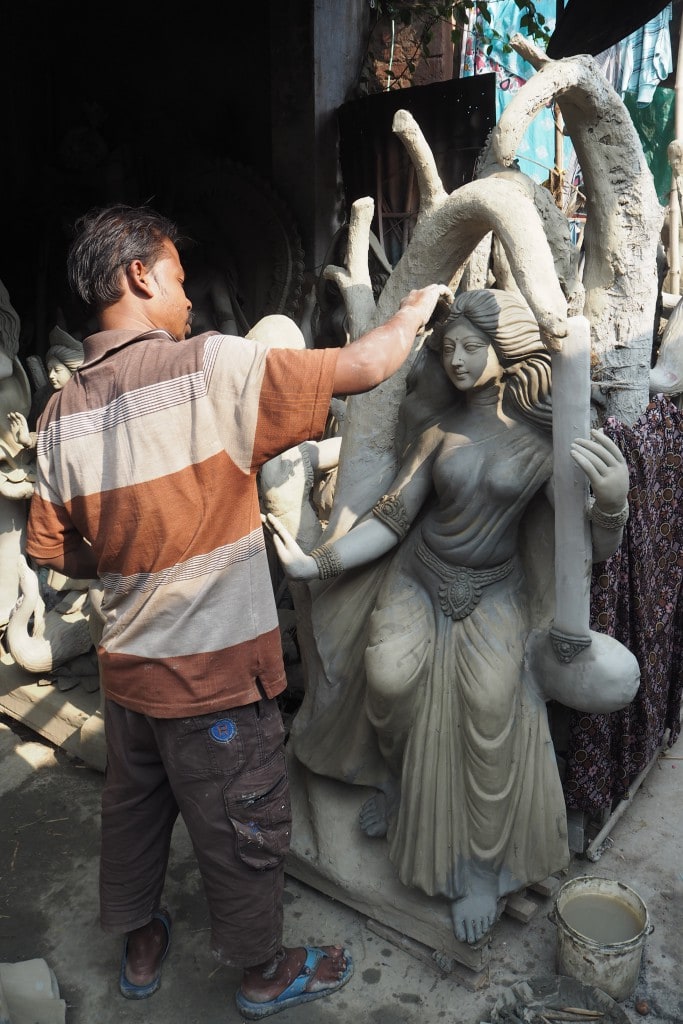 Above: a sculptor at work creating a Goddess Swaraswati statue from clay and plaster.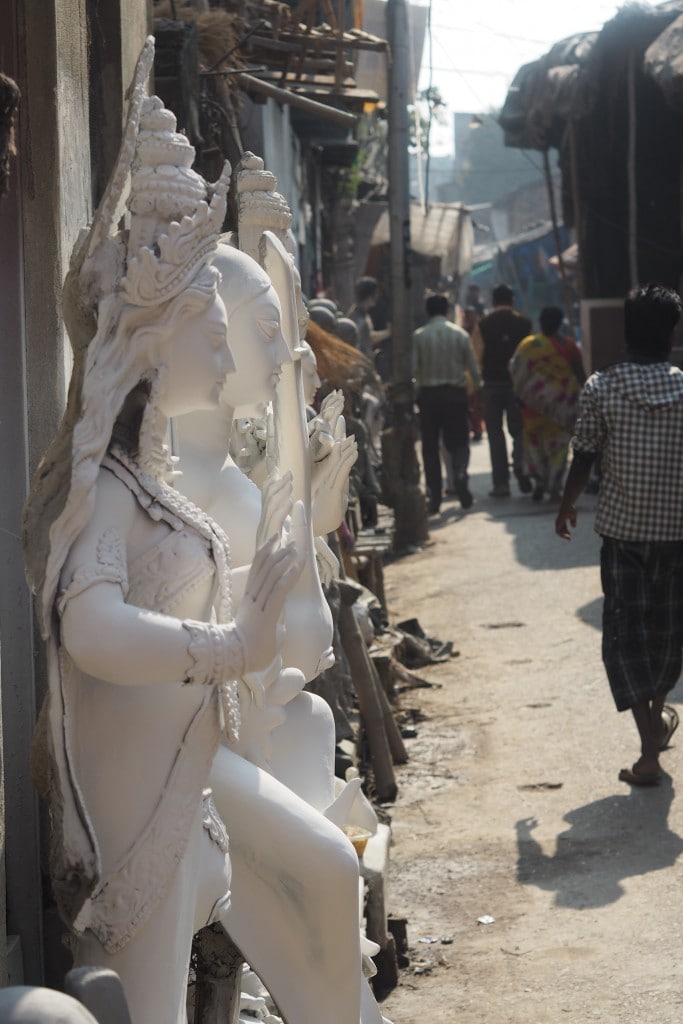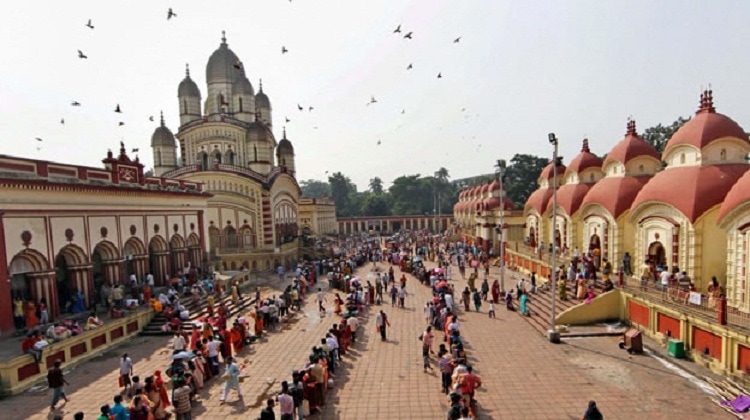 3 Kali Ghat and Dakshineswar Temple
Kolkata is filled with shrines, temples and places of worship, two of the most famous are Kali Ghat and Dakshineswar. The latter of which, pictured above and below is perhaps my favourite, as it sits on the banks of the holy River Ganges. You'll see pilgrims bathing in the waters, it's beautiful to photograph but I do not recommend joining them for a dip.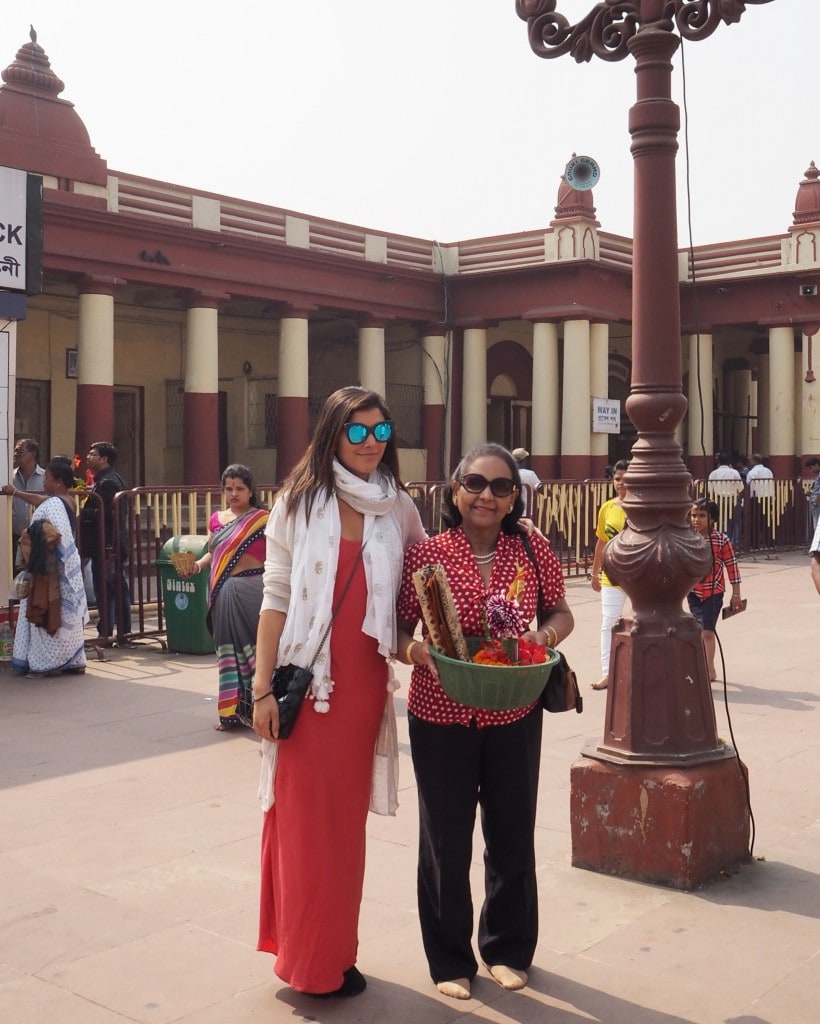 My Ma and I, outside the temple with a floral offering to Ma Kali, the Goddess of Chaos and Destruction.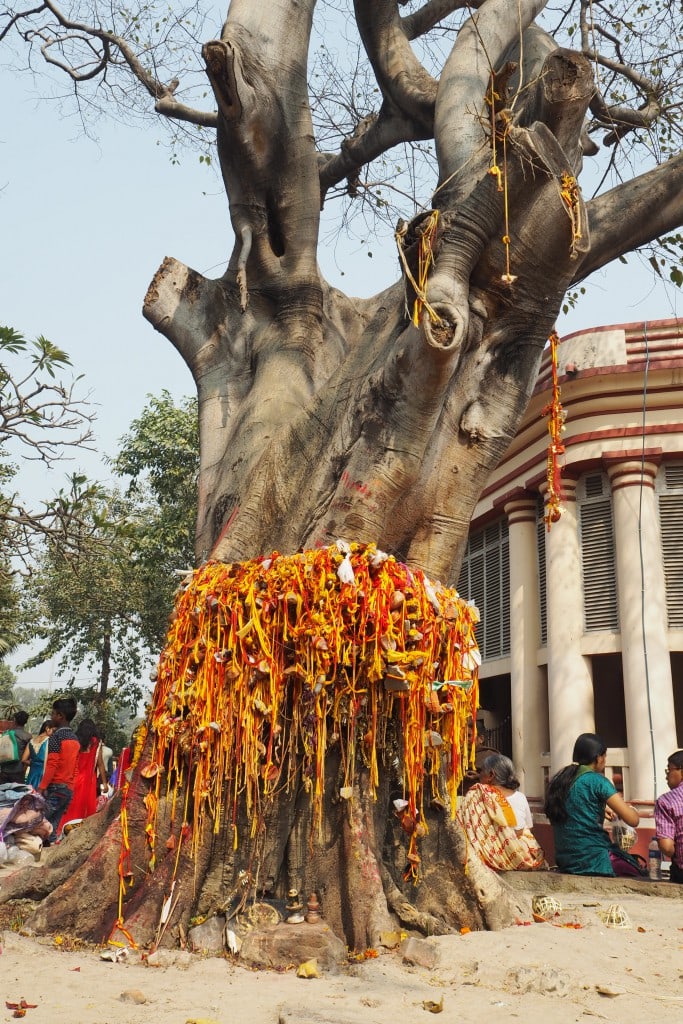 A Hindu blessing tree.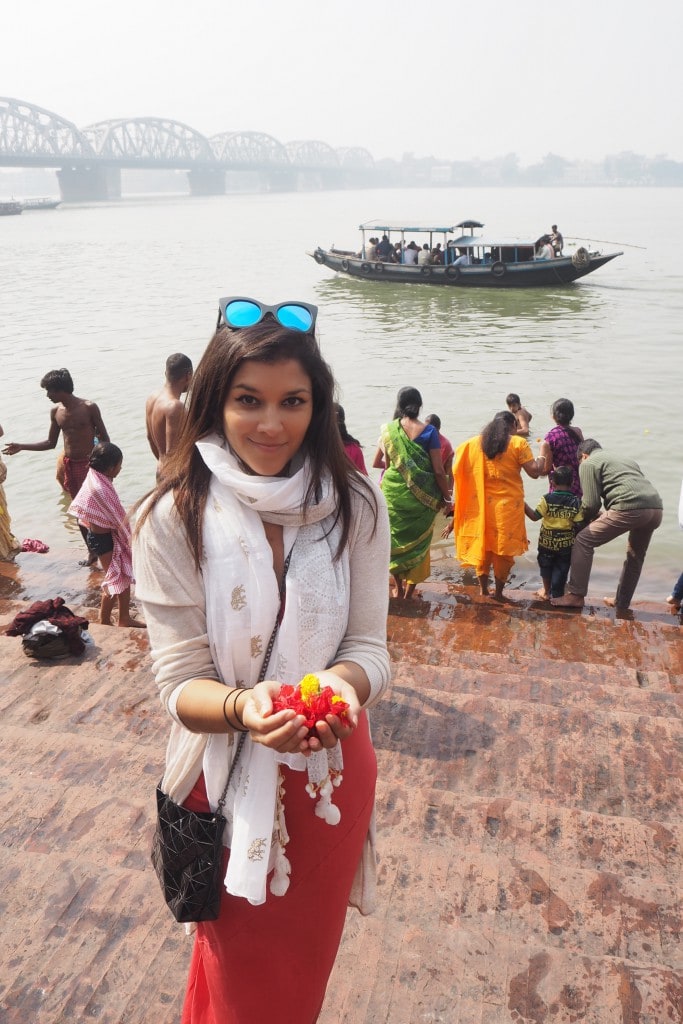 Throwing the blessed petals into the river is a sign of worship.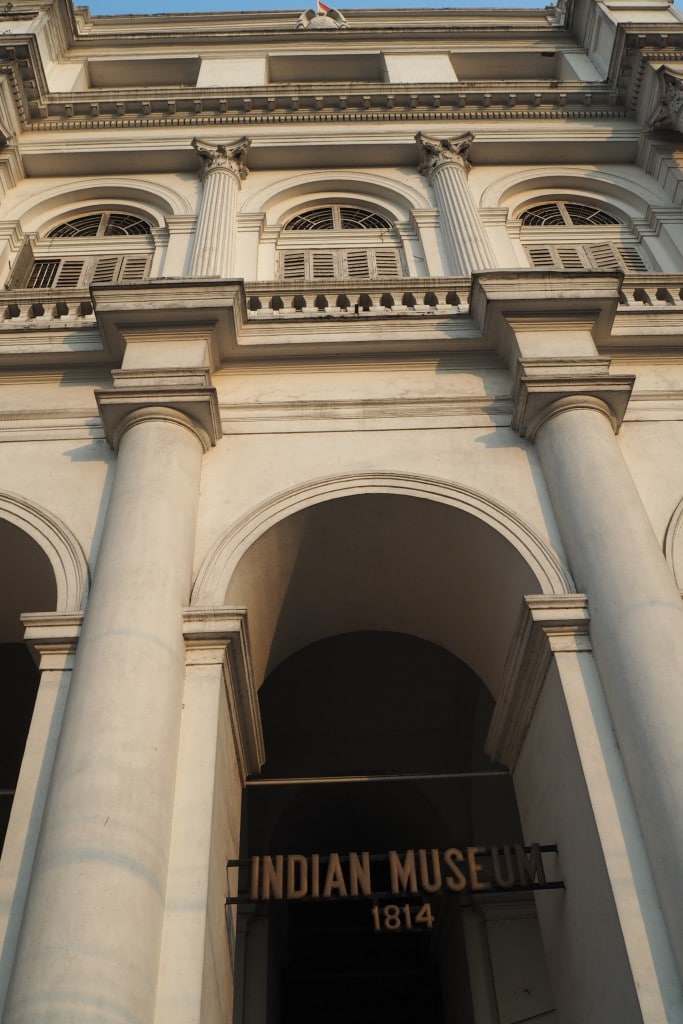 The Kolkata Indian Museum is the earliest and largest multi purpose museum not only in the Indian subcontinent, but also in the Asia-Pacific region of the world. Surely that's reason enough for a visit :)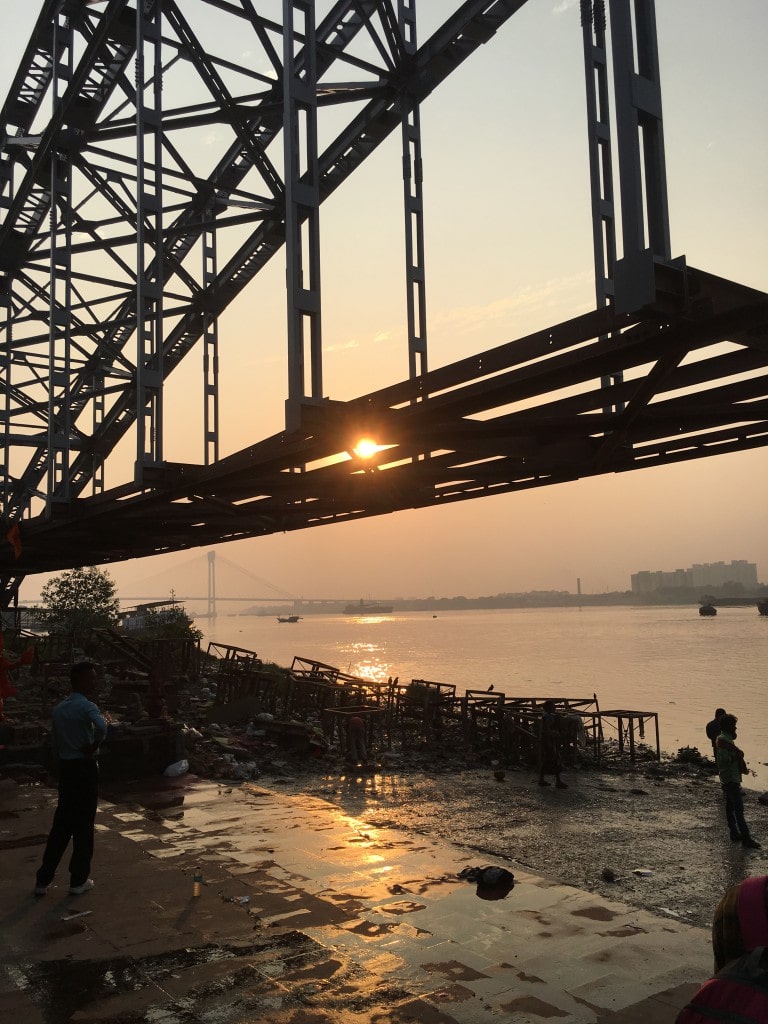 5 The River Ganges
The Ganges is the most sacred river to Hindus, worshipped as the Goddess Ganga, it acts as a lifeline to millions of people who depend on it's water in daily life. Starting clean and clear, up in the Himalayas, by the time it reaches its end here in West Bengal the waters aren't quite so pure. But take a visit to one of it's many ghats, especially at sunset or sunrise and you'll see a glimmer of her magic, or maybe it's just the pollution.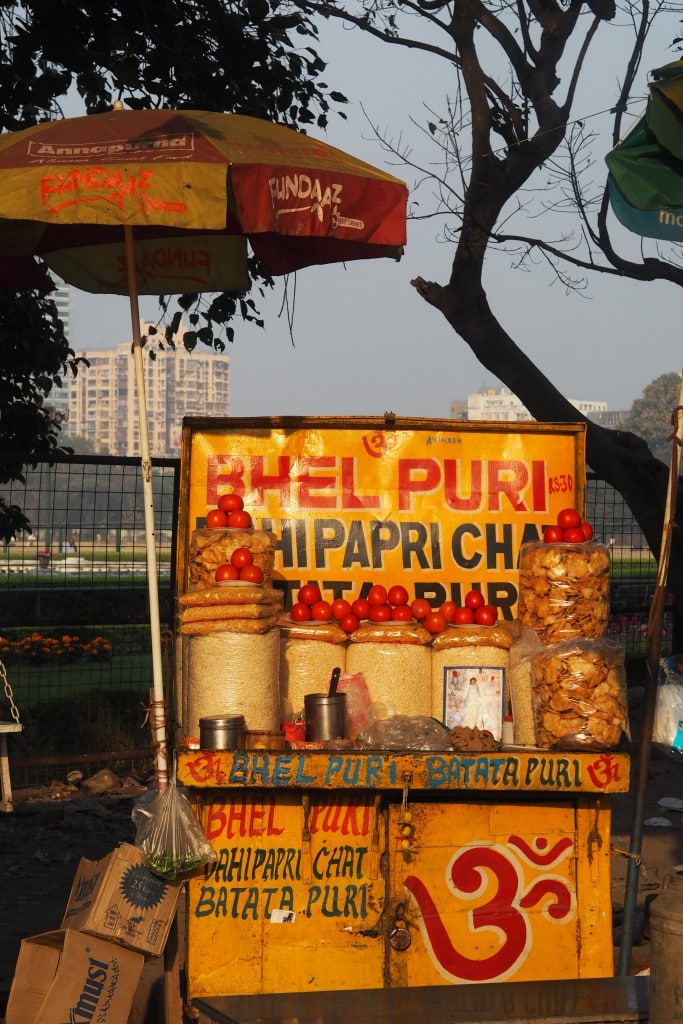 Bye bye Kolkata.
Next stop London for London Fashion Week!!
Bon voyage.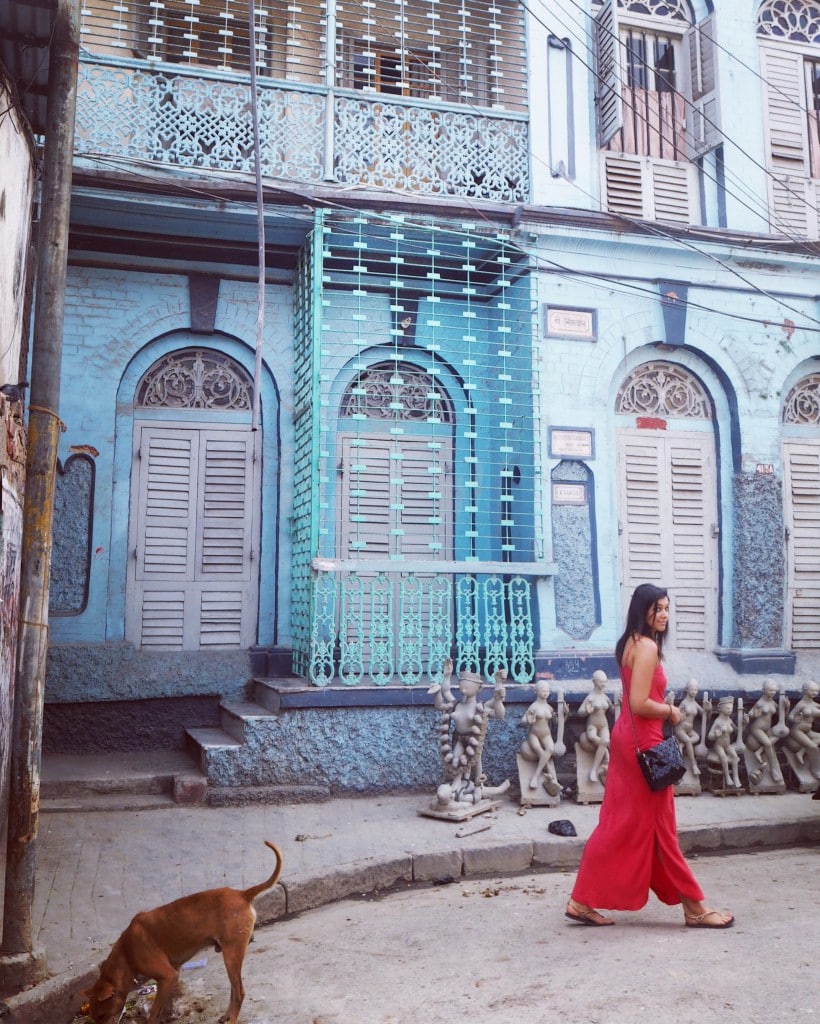 For more on Bonnie's Indian adventure click here for The Grand Oberoi hotel review and 363° restaurant review.