Khao Sok National Park and Krabi
Khao Sok National Park and Krabi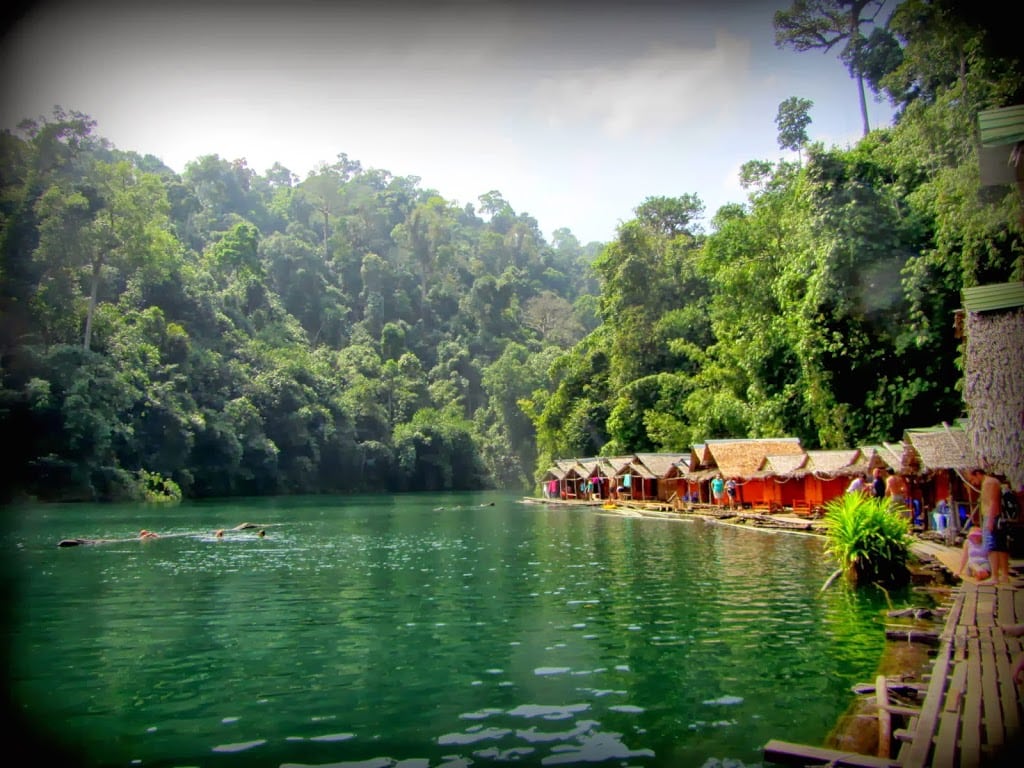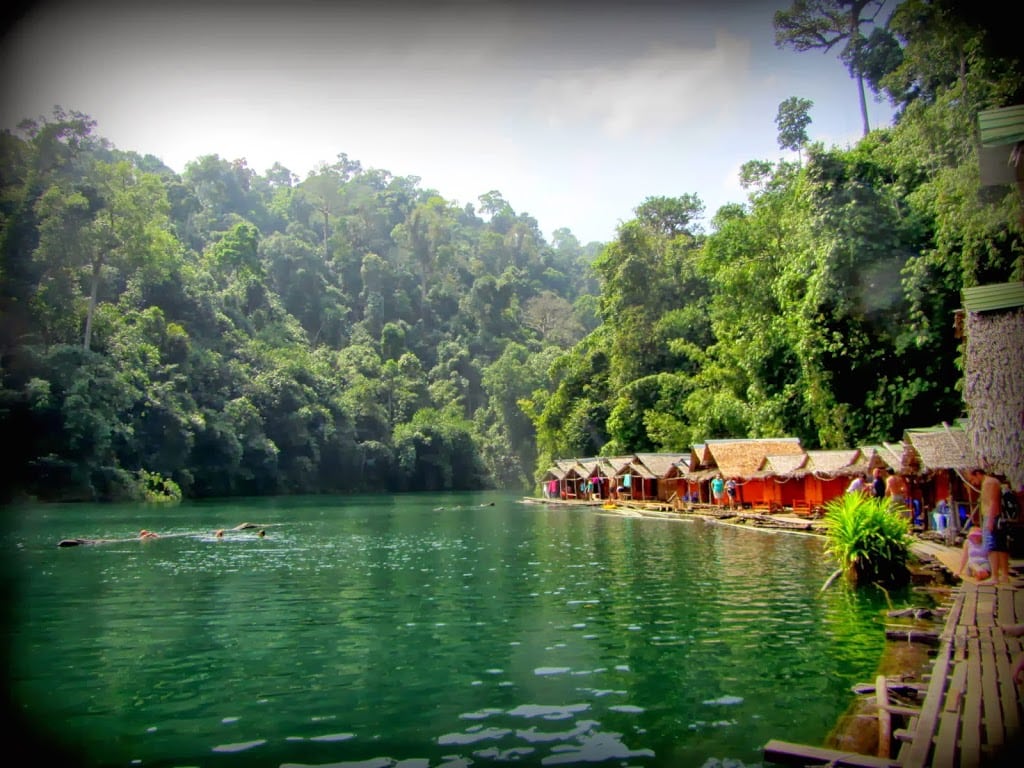 Fresh water swimming in the lake on the jungle trek
Where? Khao Sok National Park
What to do? Khao Sok National Park is located on mainland Thailand in Surat Thani, which is a perfect stop off point for those travelling between islands in the gulf of Thailand (Koh Samui and Pha-ngan) and the Andaman coast (Phi Phi and Lanta).  For those in search of a 'back to nature' or jungle experience who don't have time to visit Chiang Mai in Northern Thailand, Khao Sok is ideal. From day and overnight jungle treks to rafting, kayaking and pot holing there's plenty to keep you occupied. We went elephant trekking and did a day trek in the jungle featuring a boat trip, lunchtime swim in the fresh water lake and a cave trek. Style traveller tip? Wear your swimming gear under your clothes, you must wear trainers/trekking sandals (which will get wet!) and take a torch for the cave (it's pitch black and full of spiders and bats!!)
Must Take!!! Insect repellent, tropical strength is best. Also long sleeve tops and trousers for the evening to keep your body covered from the mosquitos.
After dark? Khao Sok is a tiny village with a few pretty fairy lit restaurants which all close quite early. I'd advise a massage (you'll need one after the trek), supper and bed (said grandma :) or head to The
Rasta Bar, Khao Sok's best (possibly only) bar, which has one bob Marley cd on repeat! We loved it, especially the super strength margaritas.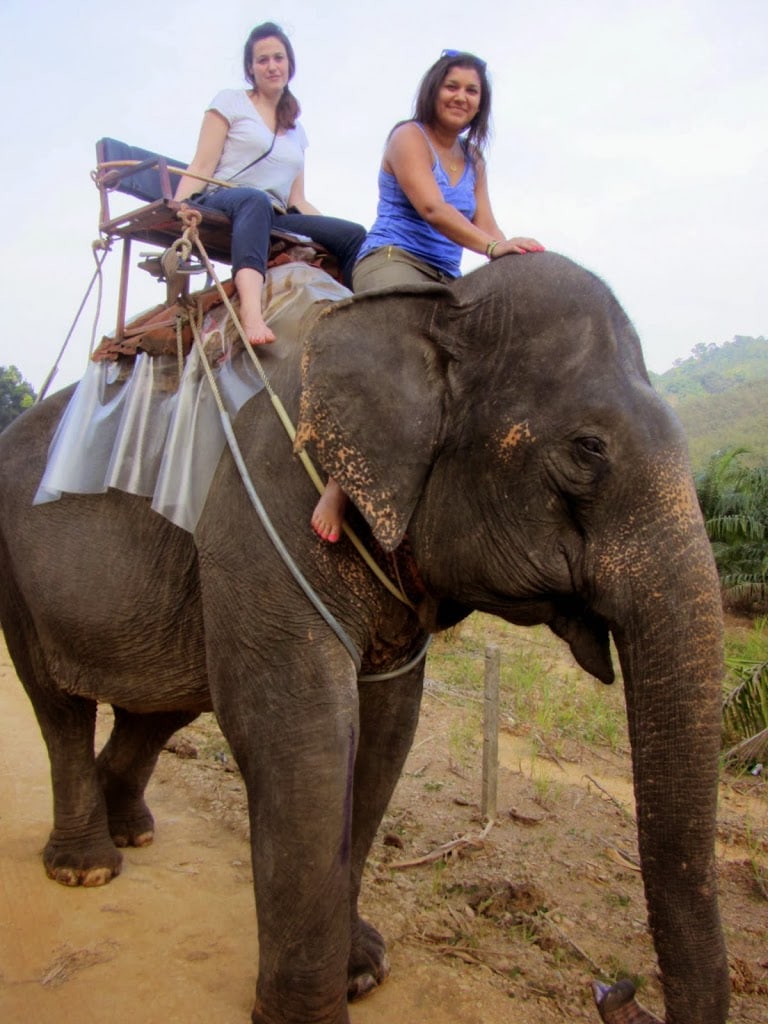 Lucy, me and Pieter the elephant!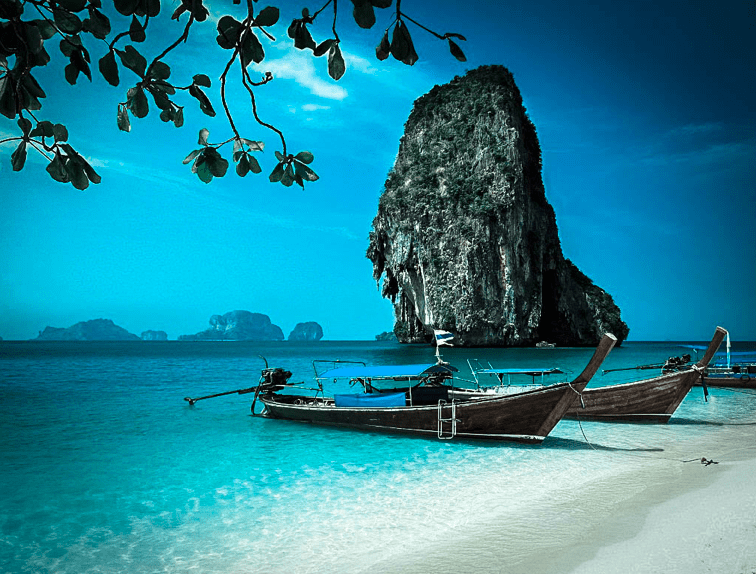 Railay beach, Krabi
Next stop? Krabi
Exactly?
Areetara
, Ao Nang Beach
We stayed on Ao Nang Beach in Krabi, which has a main strip of bars, restaurants and shops. It's much smaller than Samui or Pha gnan which also means it's much more laid back and less commercial. We stayed at the Areetara, a small boutique, budget hotel in a pretty area just off the main parade. It was basic, clean and had a lovely little pool perfect for swimming lengths.
Where to go?
We took a trip to Railay Beach, a tiny beach accessible by boat, which is a must visit if you're in Krabi! One of the most stunning beaches we visited on our trip.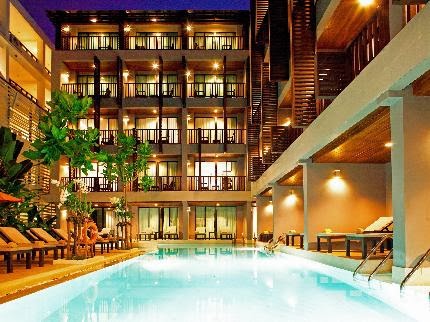 Areetara Hotel, Krabi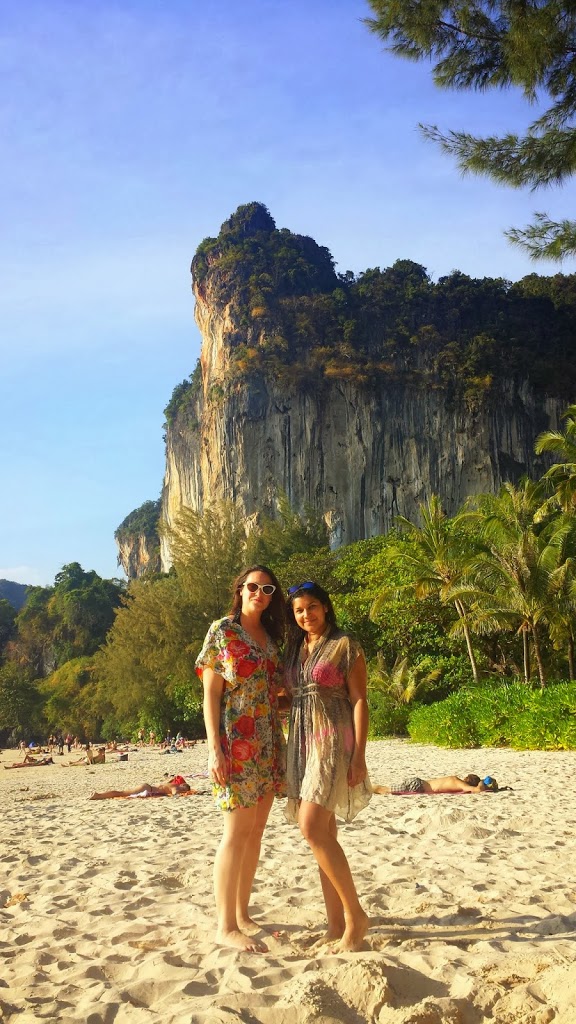 Lucy and me after a hard day of sunbathing on Railay Beach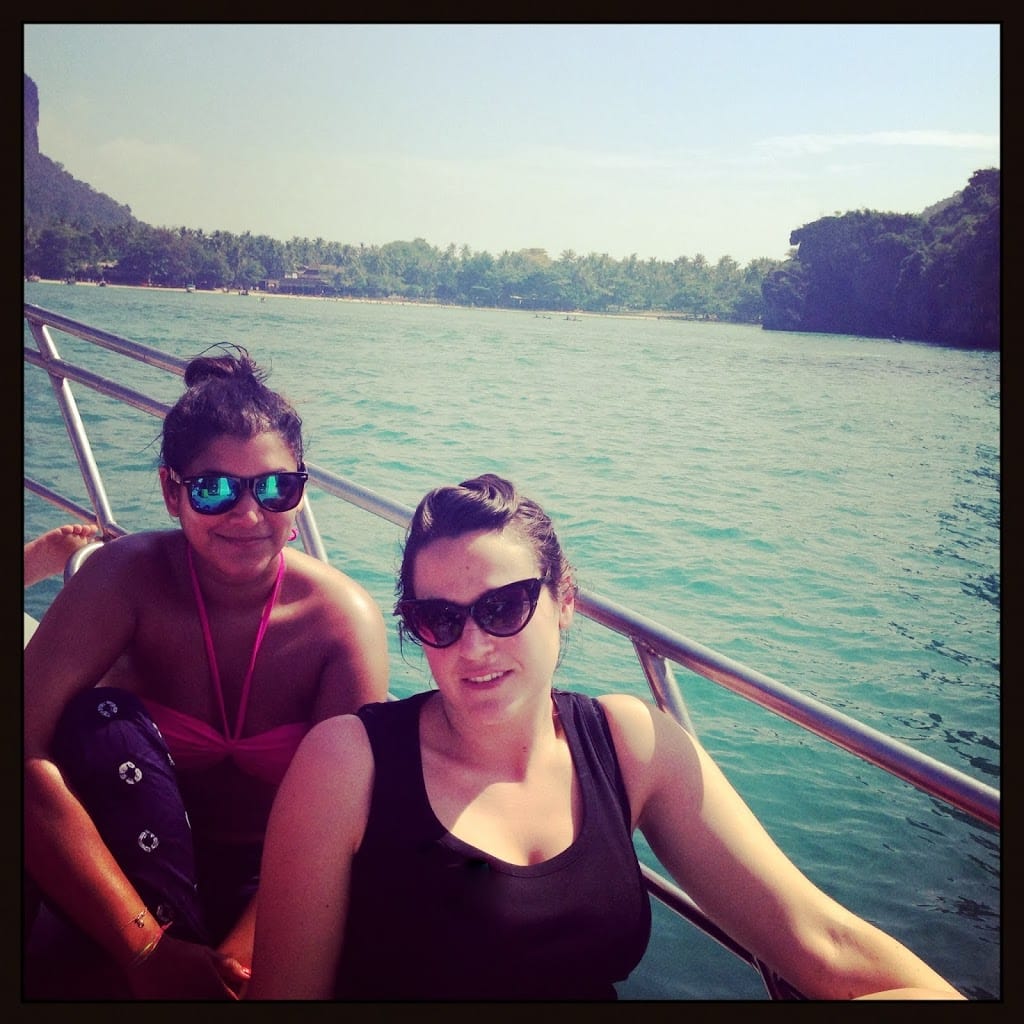 heading back to mainland on the boat from Koh Lanta