Oaxaca Travel Guide – Mexico's Coolest Art & Foodie City
Where? Oaxaca (pronounced Wahaca) is Mexico's coolest art and foodie city. Here's my style traveller Oaxaca travel guide.
When? I visited in august 2021
Why? One of the forerunners of the world food scene Oaxaca is a vibrant, colourful city filled with art galleries, musicians, world class restaurants and bohemian spirit. I was very lucky to be able to spend a fantastic week there.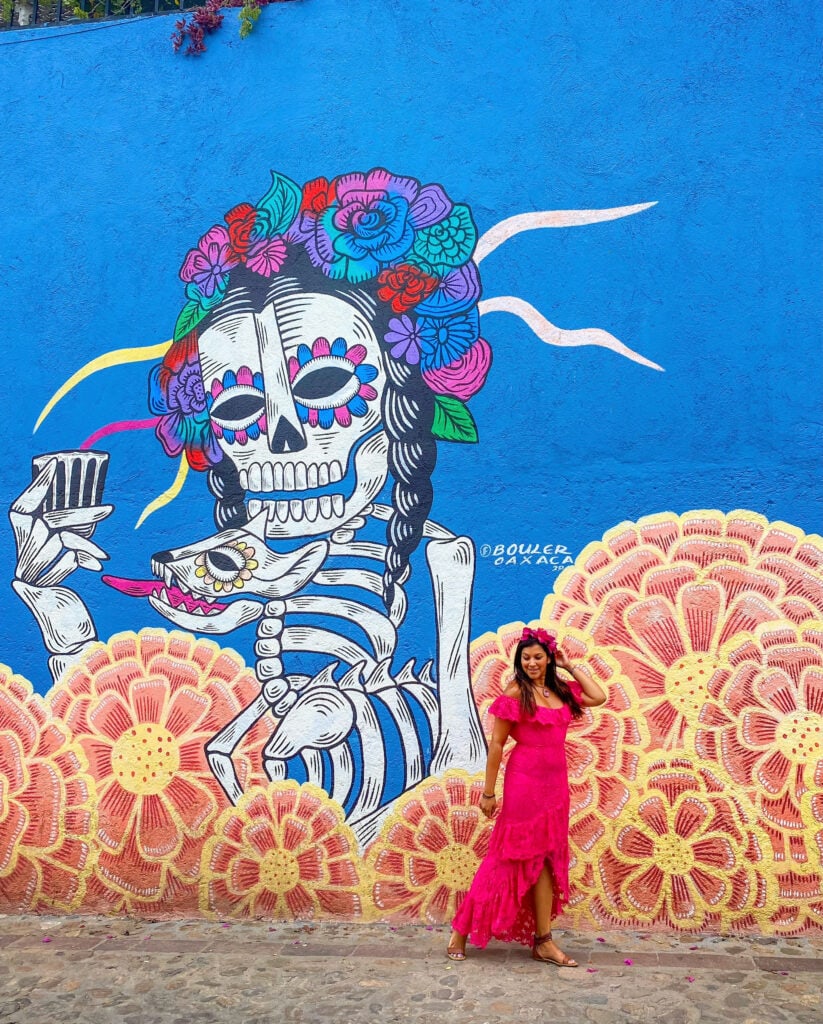 Where to stay in Oaxaca?
For old school romance check into the beautiful Hotel Quinta Real. With a fantastically central location, stunning courtyards and gardens and a pool to cool off in after a humid day in the city, it's the perfect luxurious base.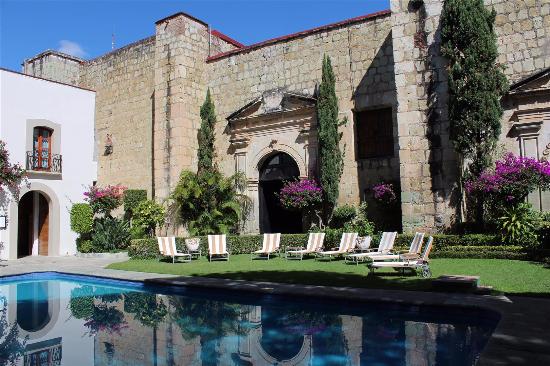 On more of a budget? Check out Hotel Con Corazon. It's cute little boutique hotel in the heart of the city and it's also a social enterprise hotel meaning the profits from stays go towards supporting local initiatives and educating local kids! The name 'hotel with heart' sums it up perfectly!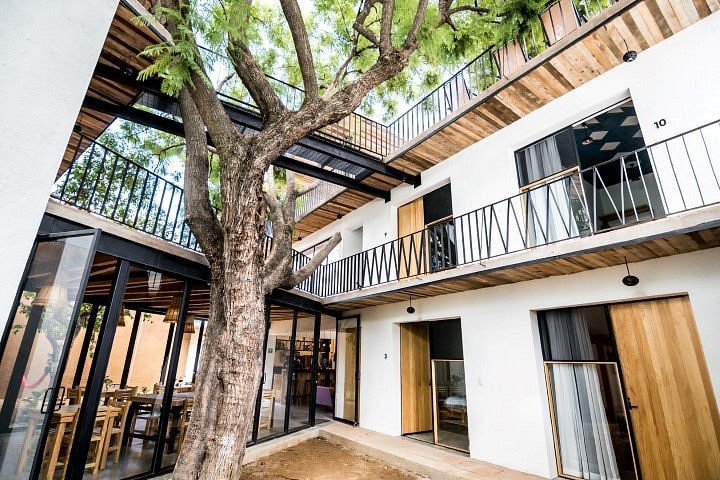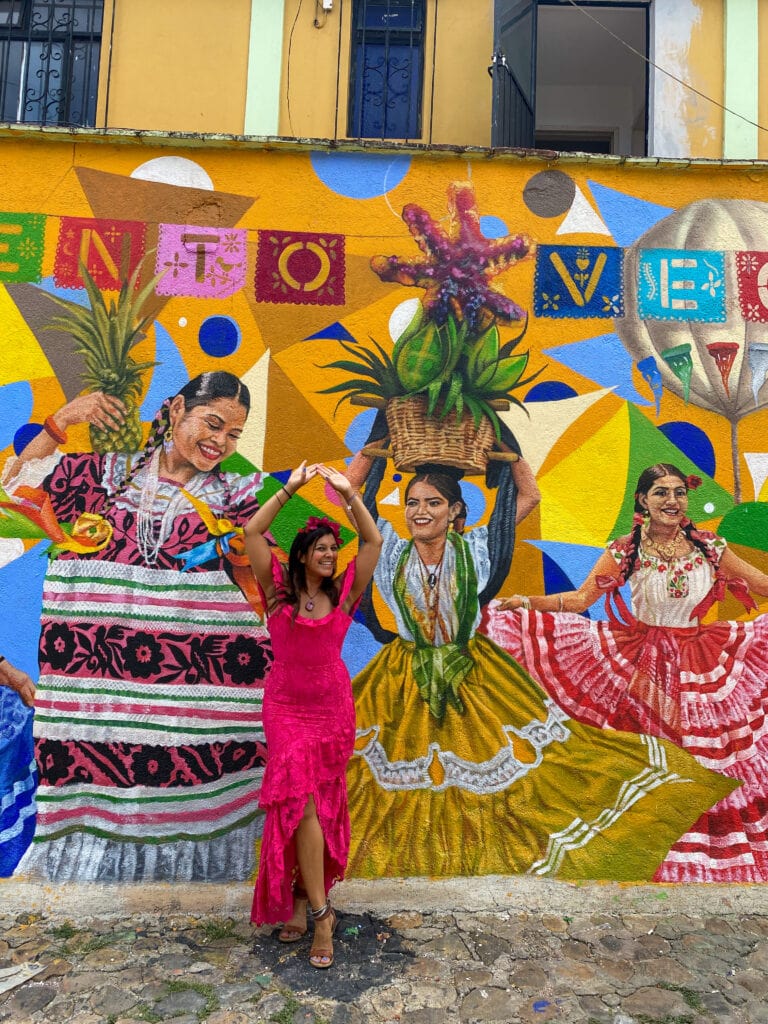 What to do in Oaxaca?
Of all the places I visited on my trip to Mexico, Oaxaca was the most culturally exciting and vibrant. Every wall is painted in bold, bright colours and the historic city is filled with mural and beautiful street art.
The main areas of interest are in the historic quarter. If you head to the central church square of Santo Domingo, all of the surrounding area is filled with galleries, cafes, shops, bars and restaurants. The botanical garden is within the grounds of the church and worth a calm morning wander through.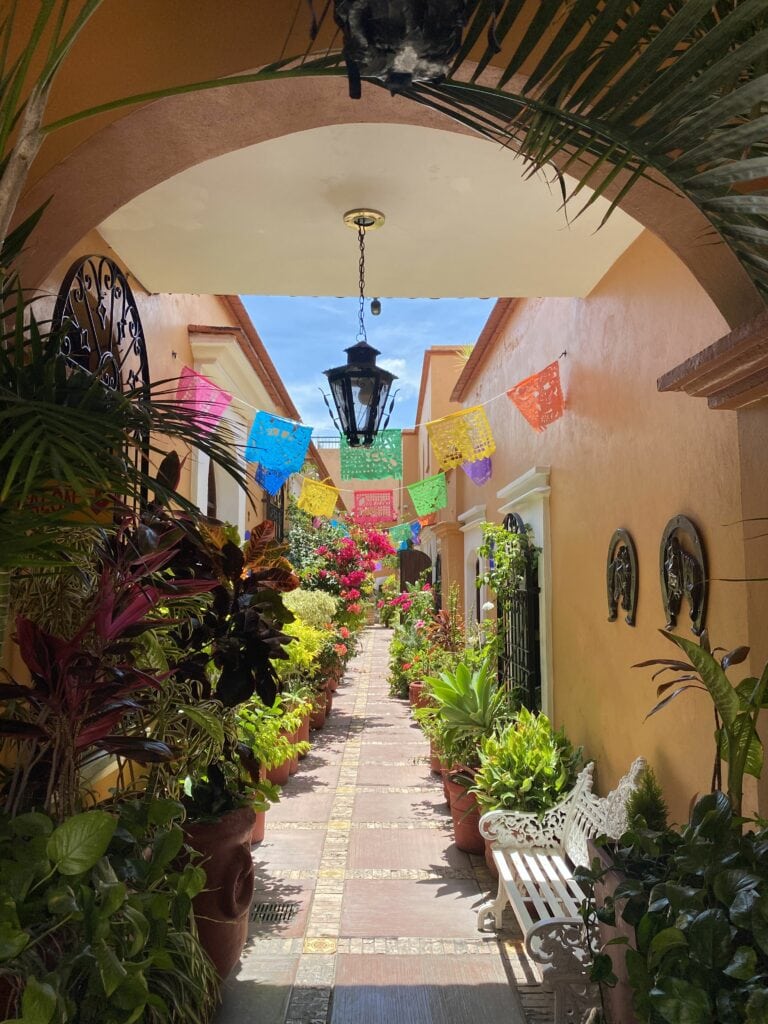 Walk up Calle de Mayo (pictured below) to see the traditional Mexican celebration bunting spreading colourful joy to the pedestrians below.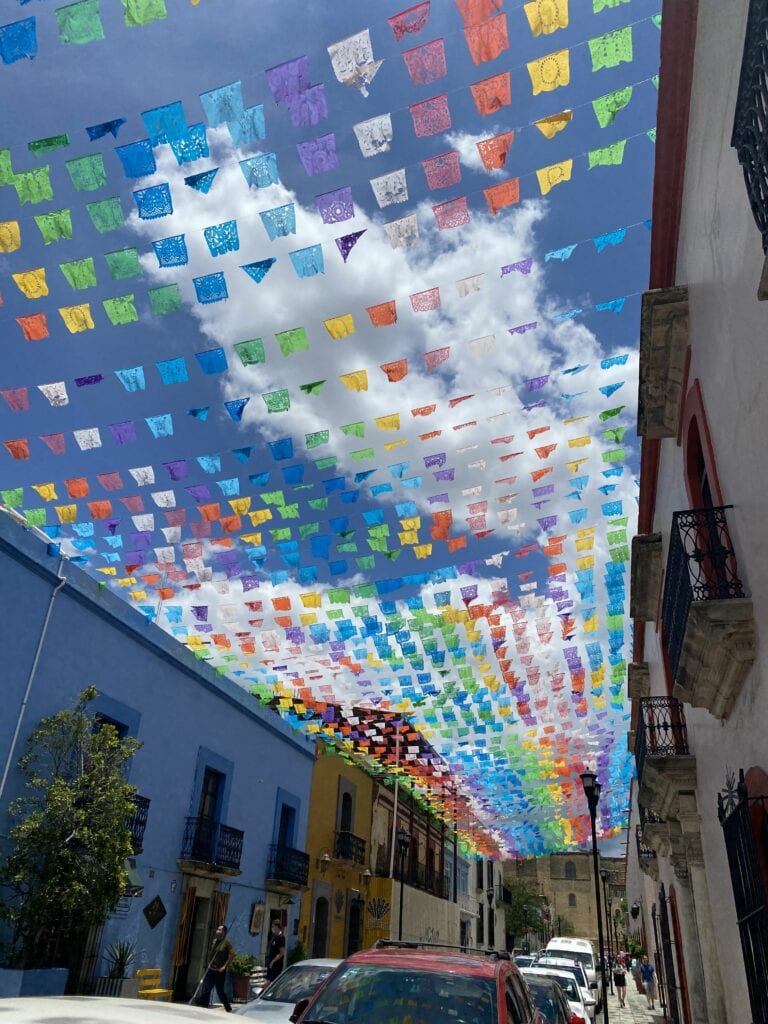 Oaxaca Art Scene
Simply wander around the streets of Oaxaca for a free art display. Or pop into the many independent galleries and shops dotted all along the streets around the Santo Domingo.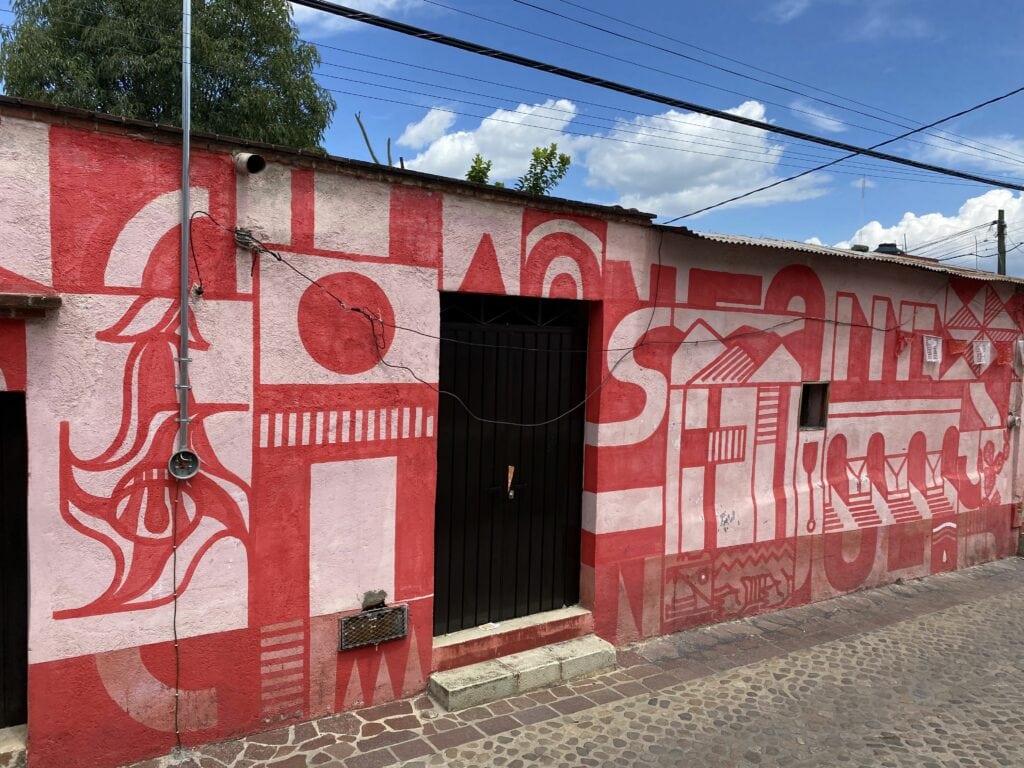 Art tour of Oaxaca
Head to Halatlaco village just five mins drive from historic Oaxaca to see the fantastic colourful graffiti and street art murals. It's spectacular and a total instagrammers dream!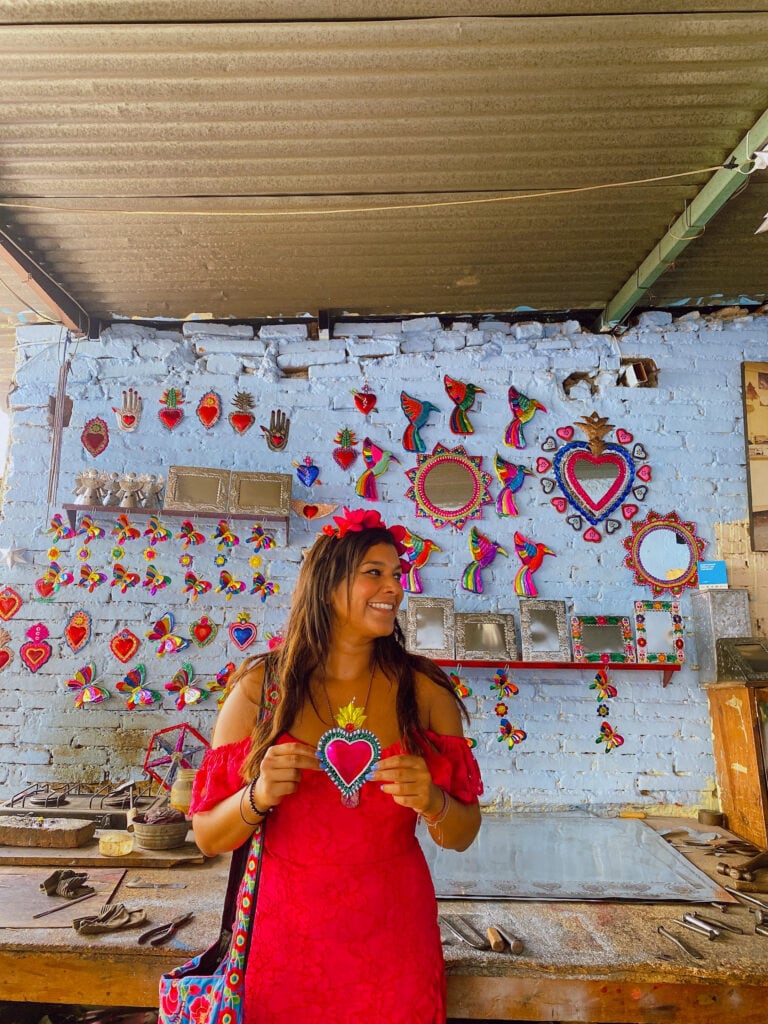 The next village on the tour called Xochimilco pronounced Slo – che – mel – co is famous for hand woven fabrics, artisan looms and weavers. As well as the Mexican traditional craft of tin beating, to make gorgeous colourful mirrors and decorative pieces pictured above.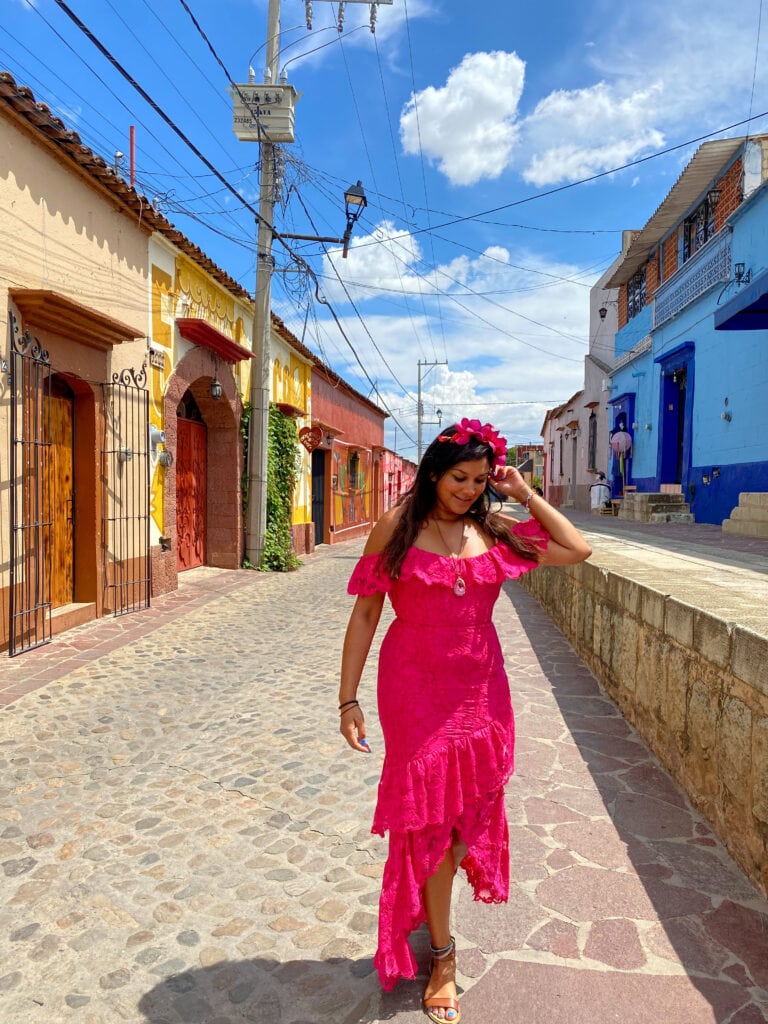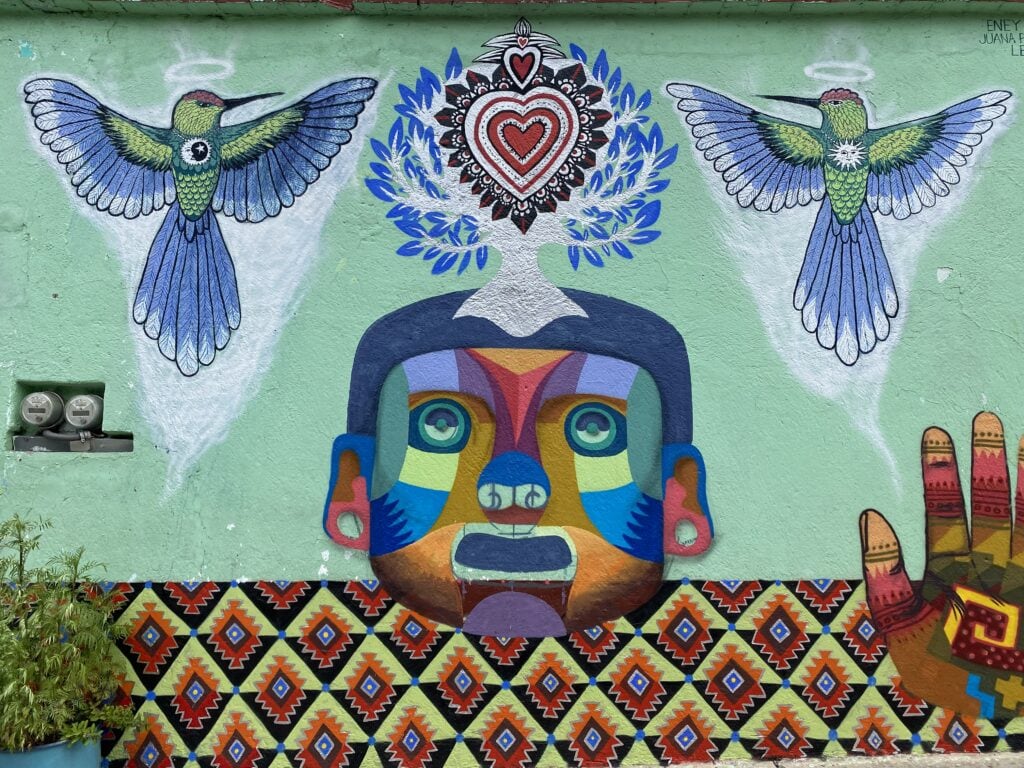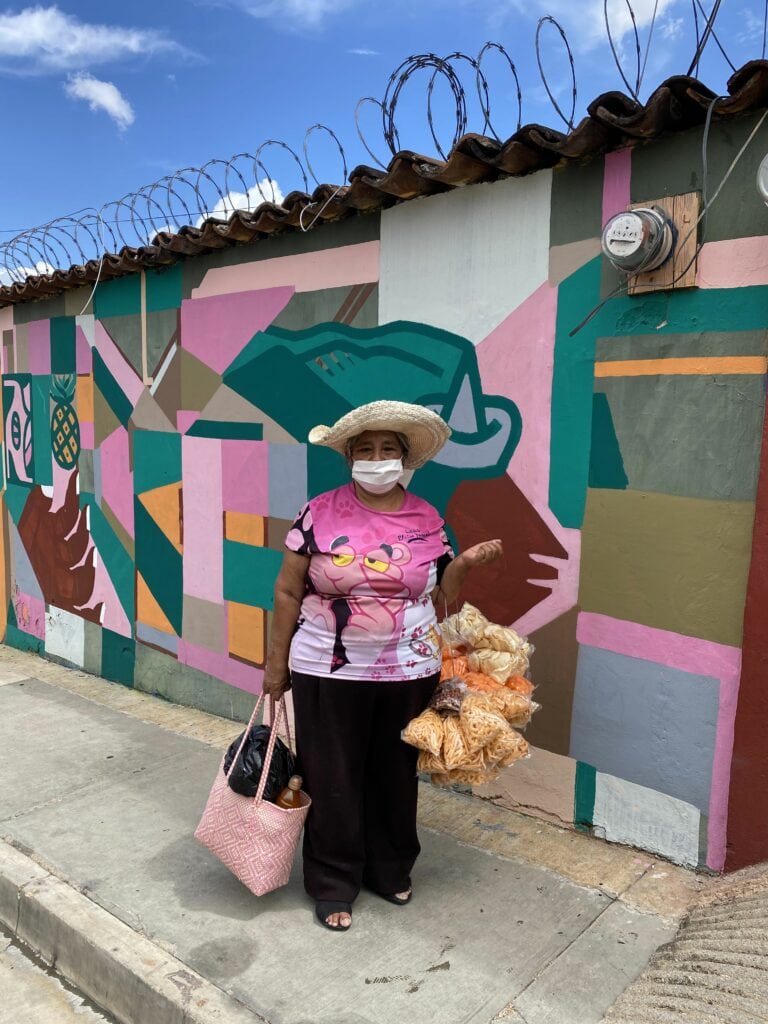 Foodie Oaxaca
Oaxaca is one of the most famous and exciting places on the world food scene. Commanding the best chefs, world renowned food markets, experimental restaurants, tasting menus, street food stands and stalls a plenty.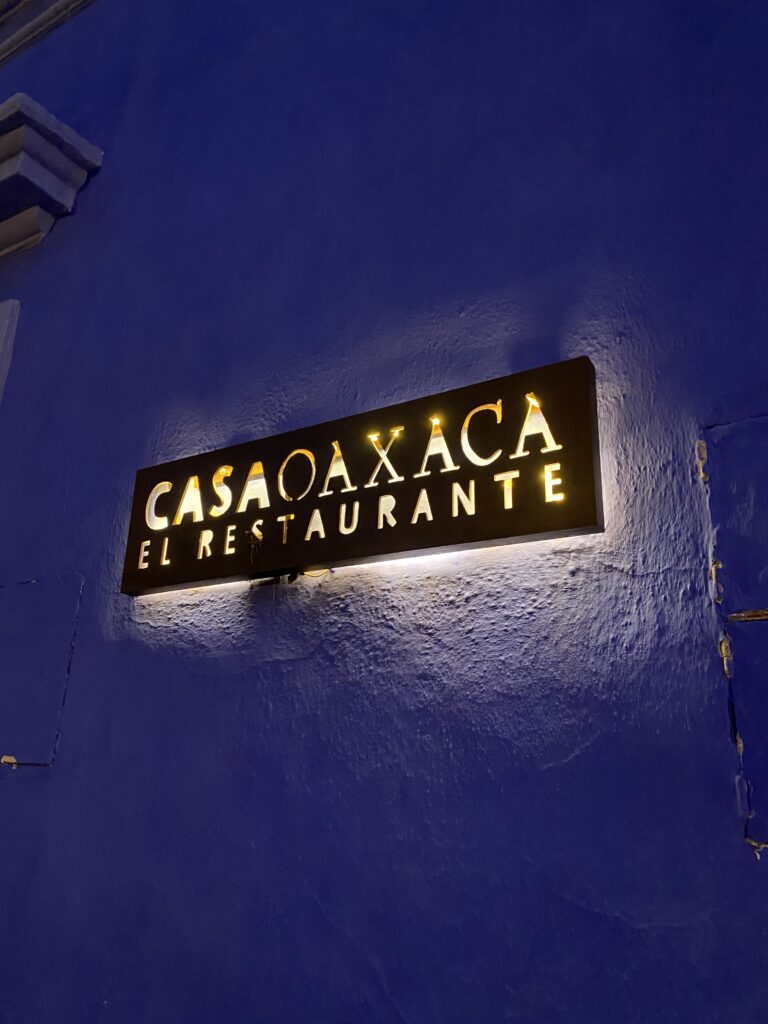 Oaxaca Best Restaurants
Casa Oaxaca – Offers traditional Mexican food and is generally touted as the best restaurant in town. Delectable courses of spectacular traditional fare with a contemporary gourmet twist. Housed above an art gallery, it overlooks the splendid Santa Domingo church. I personally recommend it as my favourite restaurant in Oaxaca.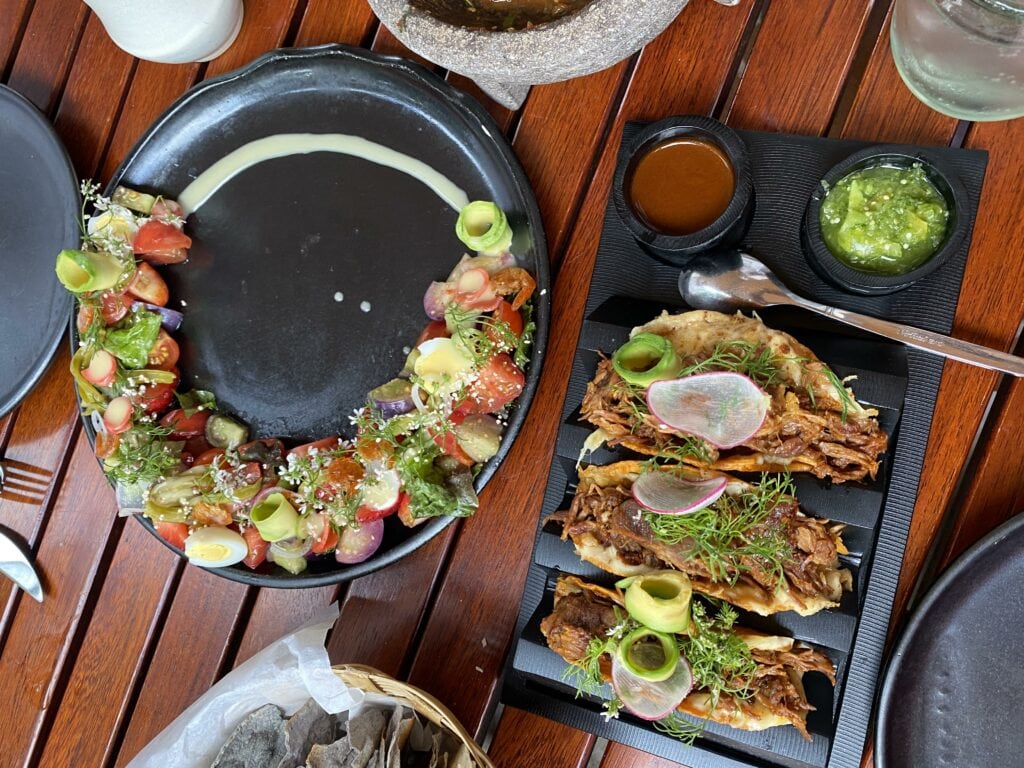 Criolla – experimental dishes brought to you by Mexican chef extraordinaire Luis Arellano. Creative, sustainable, foraged and delicious. Set in his stunning courtyard garden, while away the evening trying one his fabulous tasting menus with wine pairings.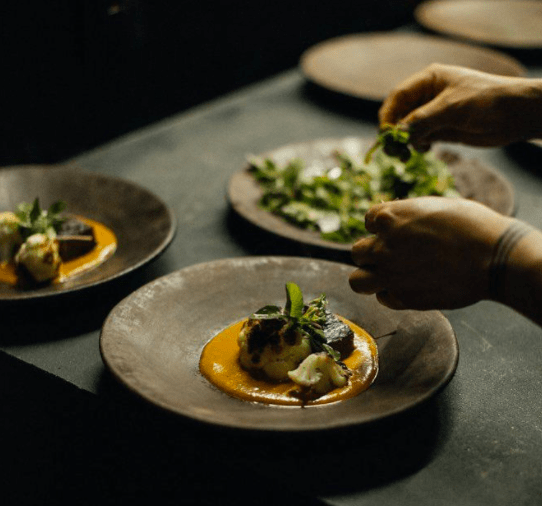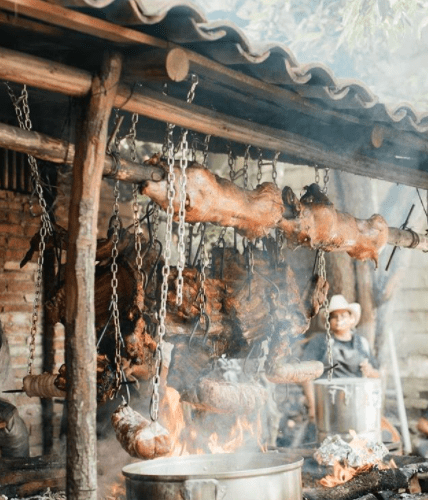 Visit the food market – The food markets in Oaxaca are vast and exciting. It's a good idea to get a guide to take you around as they can take you to all the best street stalls and markets where you can taste local delicacies… including grasshoppers and tripe! If you dare!
Walk through the pasillo de humo (a buzzing passageway of bbq stalls) pick your meats and wait while they grill them in front of you. Also try grinding your own cocoa beans in the city of the worlds best hot chocolate. Elotè a savoury corn on the cob snack doused in mayo and cheese is a local delicacy.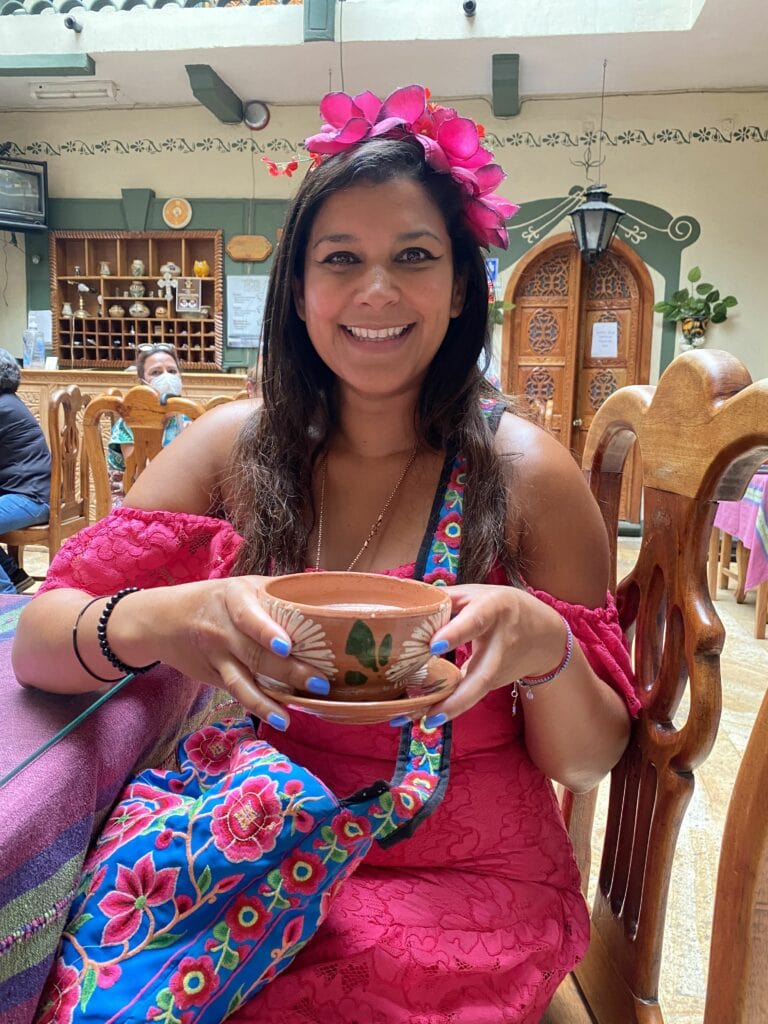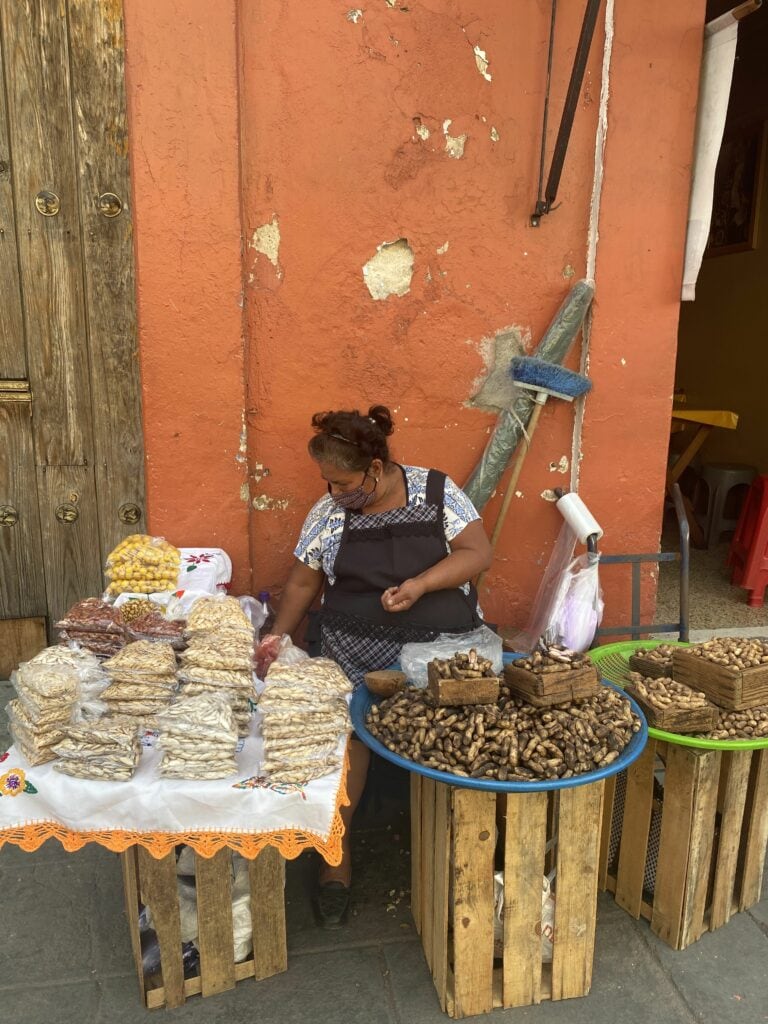 Sunday market at Tlacolula
Tlacolula the huge, world renowned food market is about an hours drive outside of Oaxaca. This is a great trip for foodies and gastronomy lovers. You can also visit the 2000 year old ancient tree Arbol del Tule on your way there.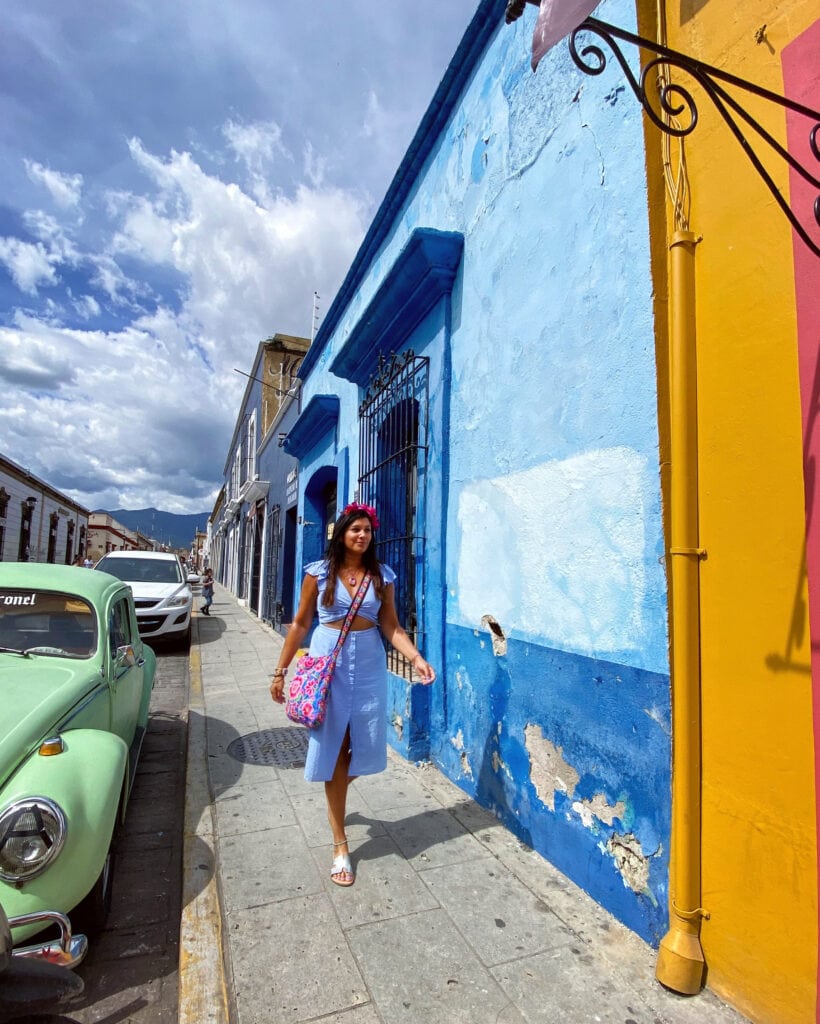 Other Oaxaca hacks!
Oaxaca is a very hot and humid city so try and stay out of the midday sun, it's searing. I would recommend a hotel with a plunge pool for a calm oasis to retreat to after a day in the bustling city.
I loved being shown around by the lovely guides at Four Seasons Oaxaca Guides, they're a small local business (they don't have a website) and excellent guides to their own home town – contact them on oaxaca_tours@hotmail.com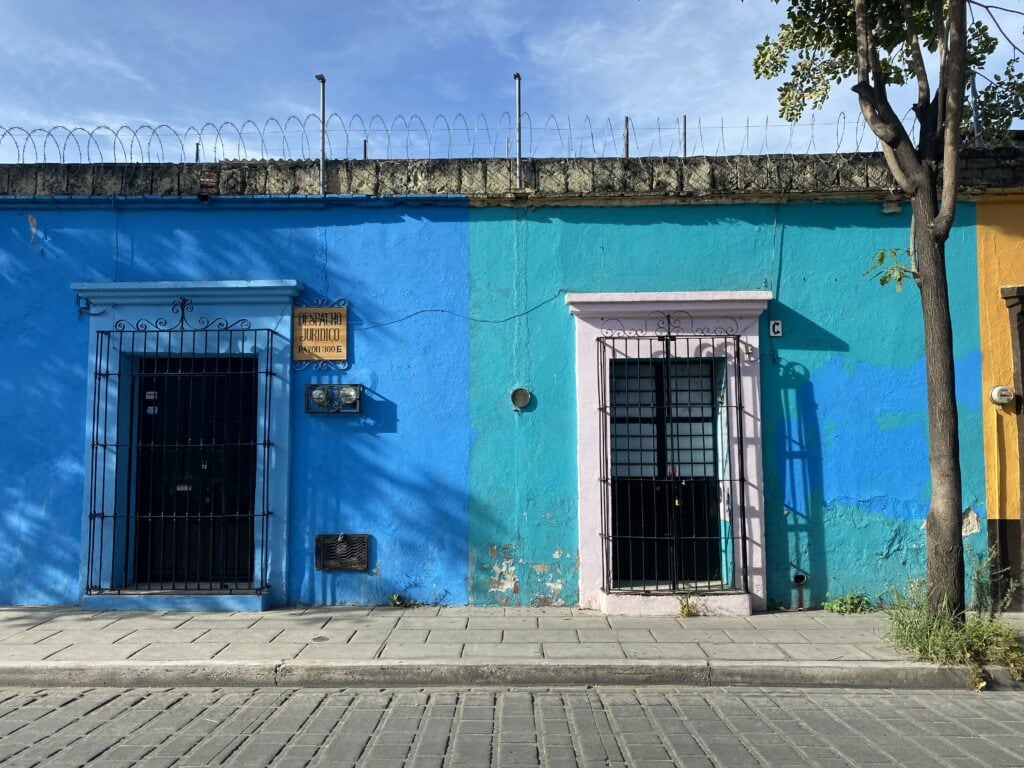 That's all from Oaxaca for now. I hope you enjoyed the my Oaxaca travel guide, please leave a comment below if so.
Click here to see more of Bonnie's travels in Mexico. Or follow along on Instagram and YouTube @BonnieRakhit.
Adios amigos!
Xxx