Perfect Packing with Butterfly Twists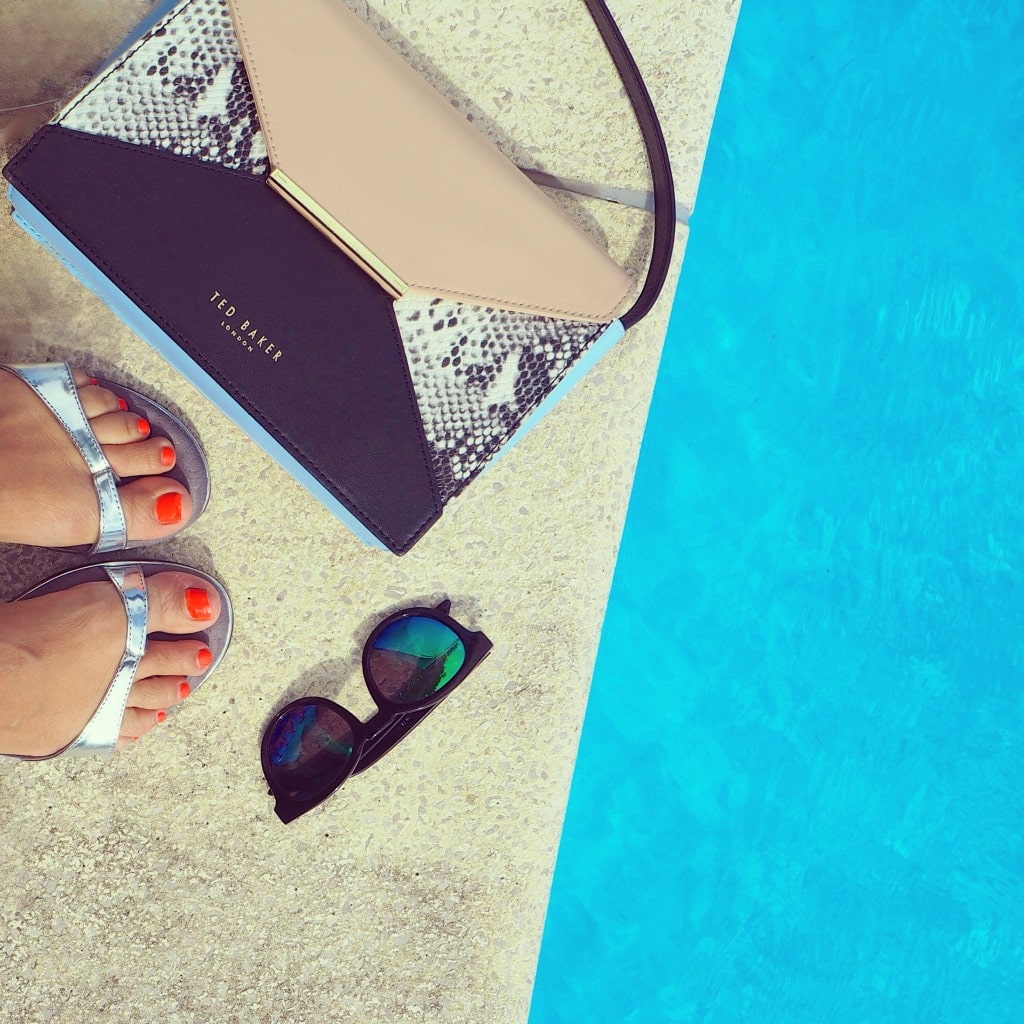 Where? This summer's festivals
Wellies, floral hair bands, gladiator sandals, tassel necklaces, crochet hotpants. This list of rather unusual 'essentials' on my packing list can mean only one thing…It's summer festival season!
One of my favourite times of the year, when I have a valid excuse to wear my full sequin onesie, wellies and Red Indian feather head dress (all at the same time) and venture into the British countryside for a weekend of music, forrest raves and insanely over priced warm wine! With all the extra accessories and fancy dress, packing all of your shoes into one case can be a bit of a nightmare. Step forward Butterfly Twists.
This season sees the launch of Butterfly Twists new summer range of shoes, perfect for Style Travellers and festival lovers alike. The premise? All of the Butterfly Twist shoes are super light, comfortable and the best bit, they fold up, so they take up as little room in your case as possible. It's a super cute range of foldable ballet shoes, loafers, sandals and yes, foldable wellies!!
Keep scrolling to see my perfect festival packing case with Butterfly Twist! It's my new go-to accessory tip for packing light this summer.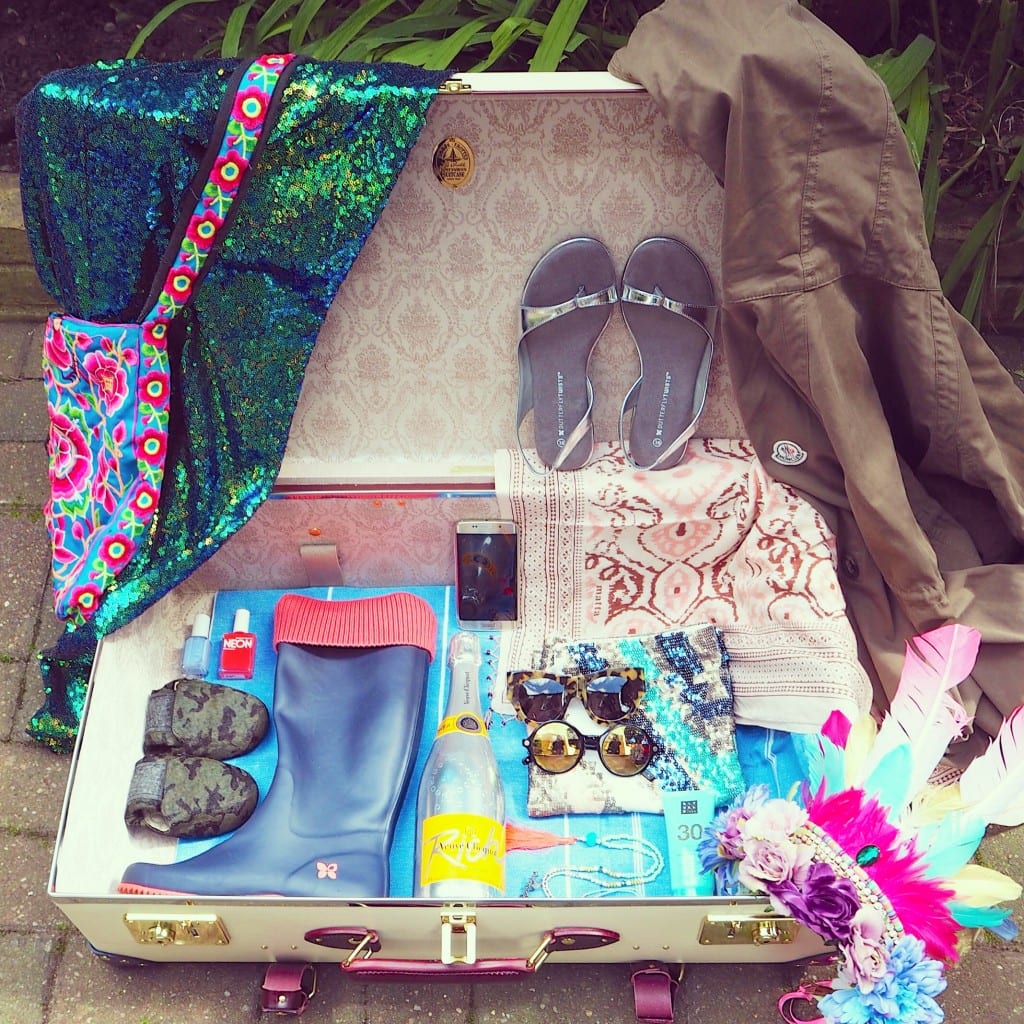 Festival packing case – clockwise from left to right:
Camo loafers – Butterfly Twist, Blue bikini nail polish – Essie, Neon pink nail polish – American Apparel, Green sequin dress – Boohoo.com, Feather headdress – Bonnie's own, Skull bikini – All Saints, Silver sandals – Butterfly Twist, Khaki jacket – Moncler, Sarong – By Malene Birger, Head dress – made at Wilderness festival by Bonnie, Factor 30 suncream – Rituals, Sequin skirt – Boohoo.com, Sunglasses – Karen Walker Eyewear, Circle frame sunglasses – Nikita, Tassel necklace – Accessorize, Samsung Galaxy S6 phone, Veuve Clicquot Rich Champagne, Foldable wellies – Butterfly Twist, Blue stripe throw – Hammamas, Suitcase – Globetrotter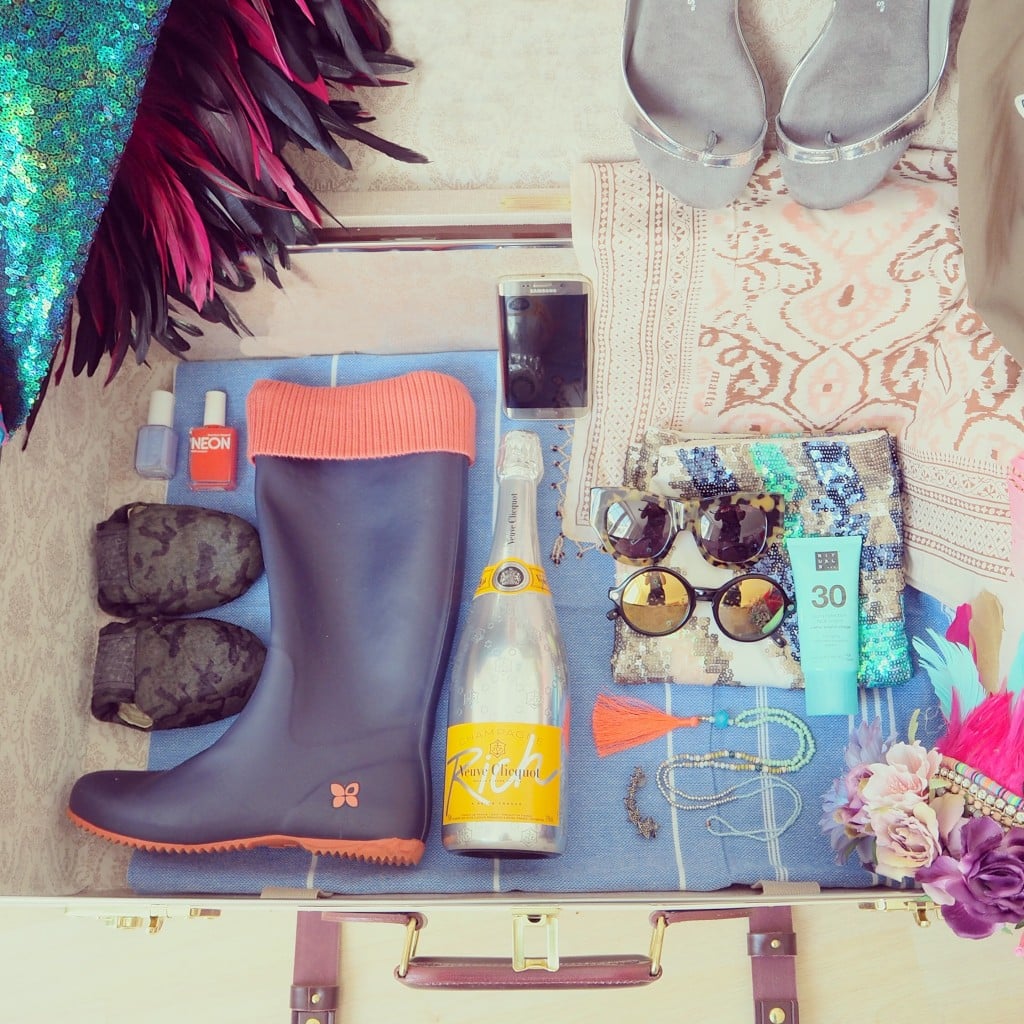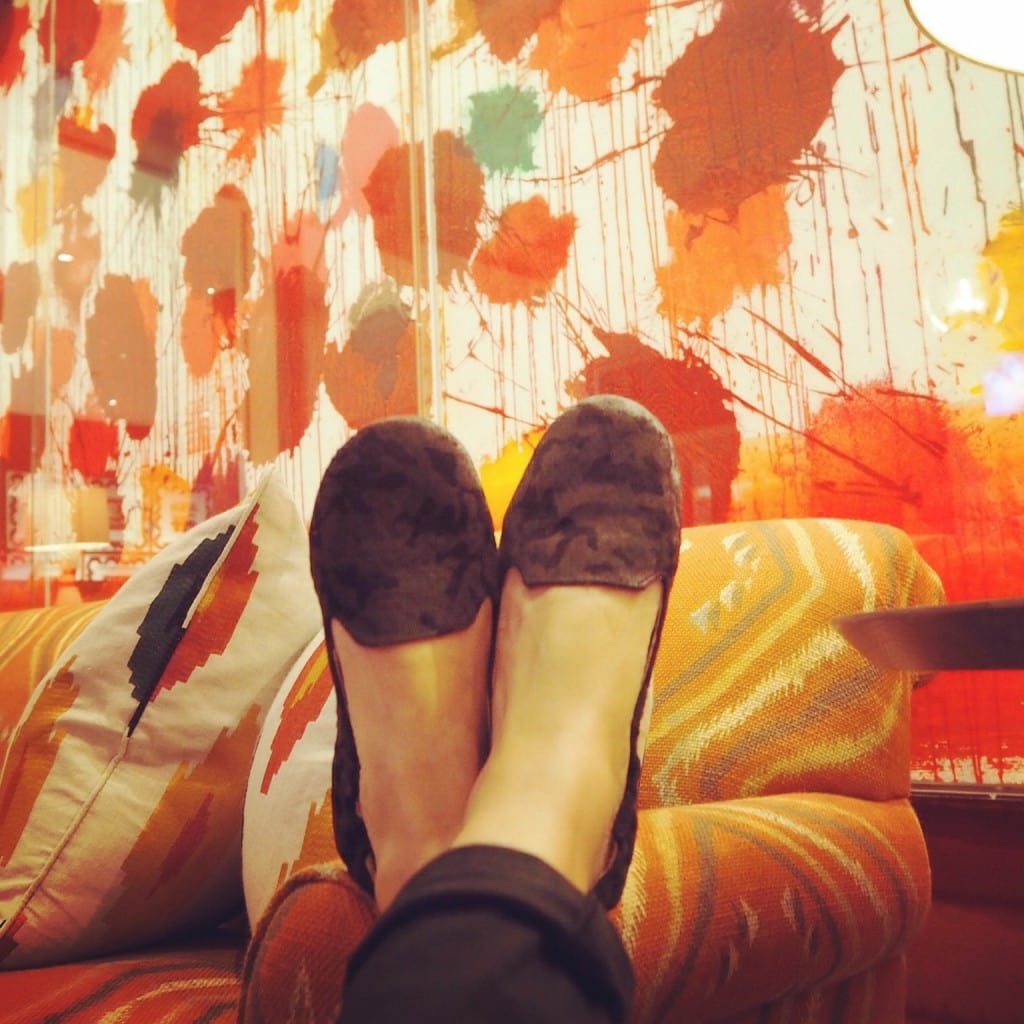 Above: The Gabriella loafer from Butterfly Twist
Below: The silver Zoey sandal from Butterfly Twist worn with Ted Baker dress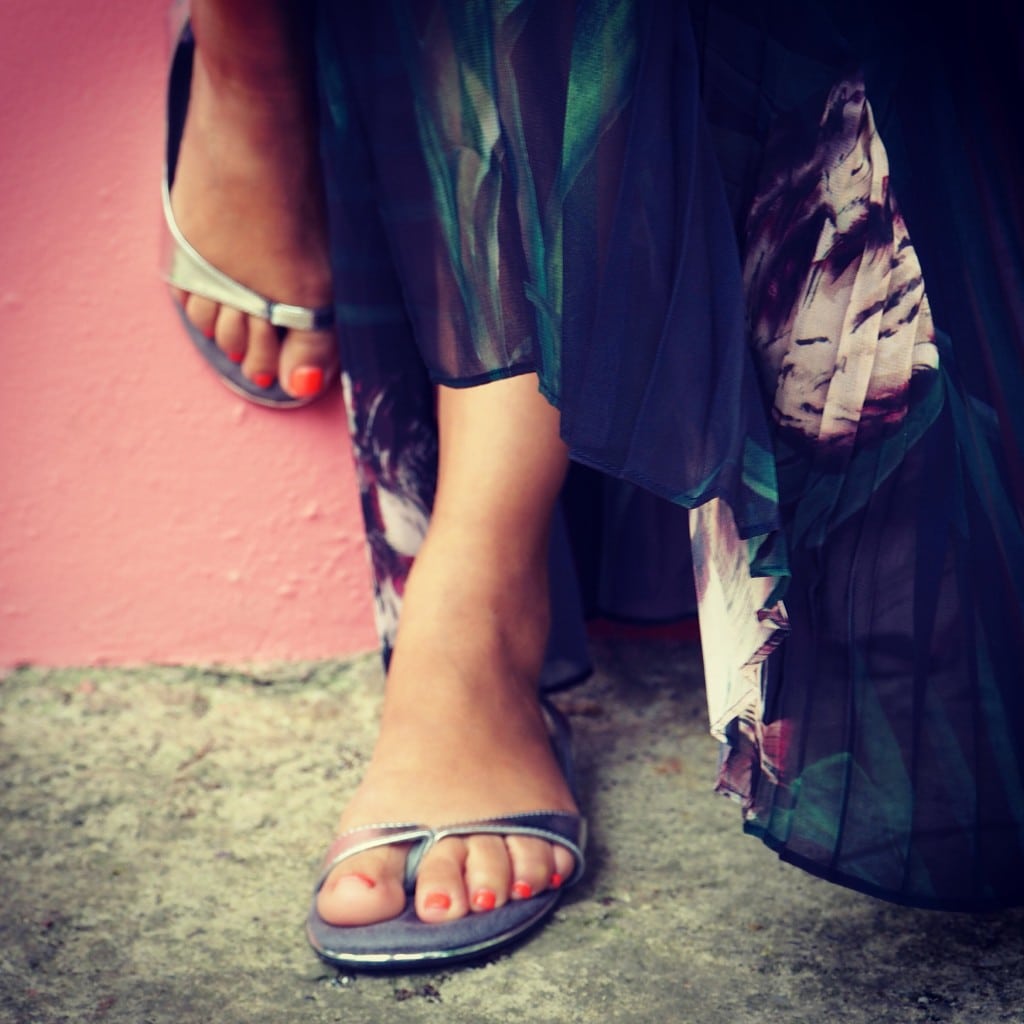 This is a sponsored post.