Pool Party at Kate Moss' Barnhouse at Lakes by Yoo
Pool Party at Kate Moss' Barnhouse at Lakes by Yoo
Where? Lakes by Yoo, Cotswolds, UK
Why? The lovely guys at Lakes by Yoo invited me down to their £2.5 Million, Kate Moss designed Barnhouse to have a Style Traveller pool party with a bunch of my favourtie friends! Never one to shy away from a party, especially a pool party, I gathered together my renegade group of besties, enlisted the help of Sunnylife Inflatables and picked up a Mercedes SL500 to transport us there in style.
When? Summer 2017. Summer is the perfect time to visit to enjoy all of the outdoor activities, but winter would be just as fabulous and very atmospheric, with the huge wood burning stoves in the houses and the cosy soft furnishings to snuggle up in.
Keep scrolling to see the photo diary of my super fun weekend and what we got up to! Thanks so much for coming guys!!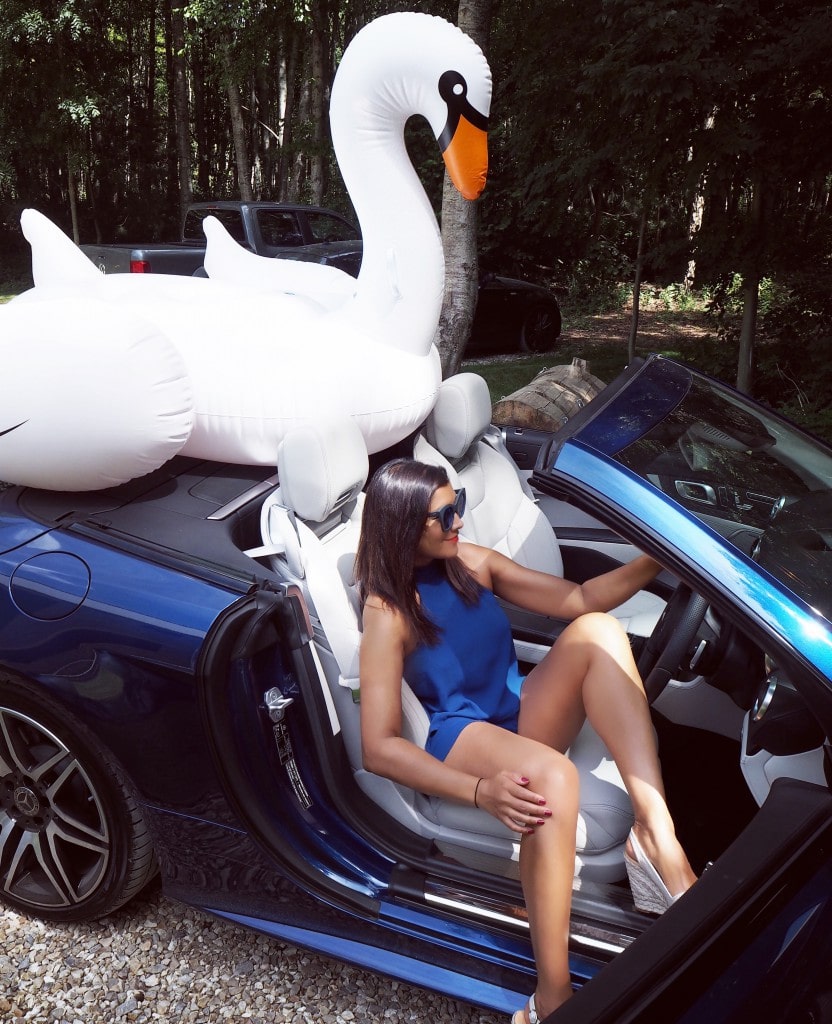 Arriving In Style
I only travel with the essentials, a giant inflatable swan and a Mercedes SL500 to match my outfit of course :)
Bonnie wears blue playsuit by SilkFred, espadrille wedges by Zaccys London.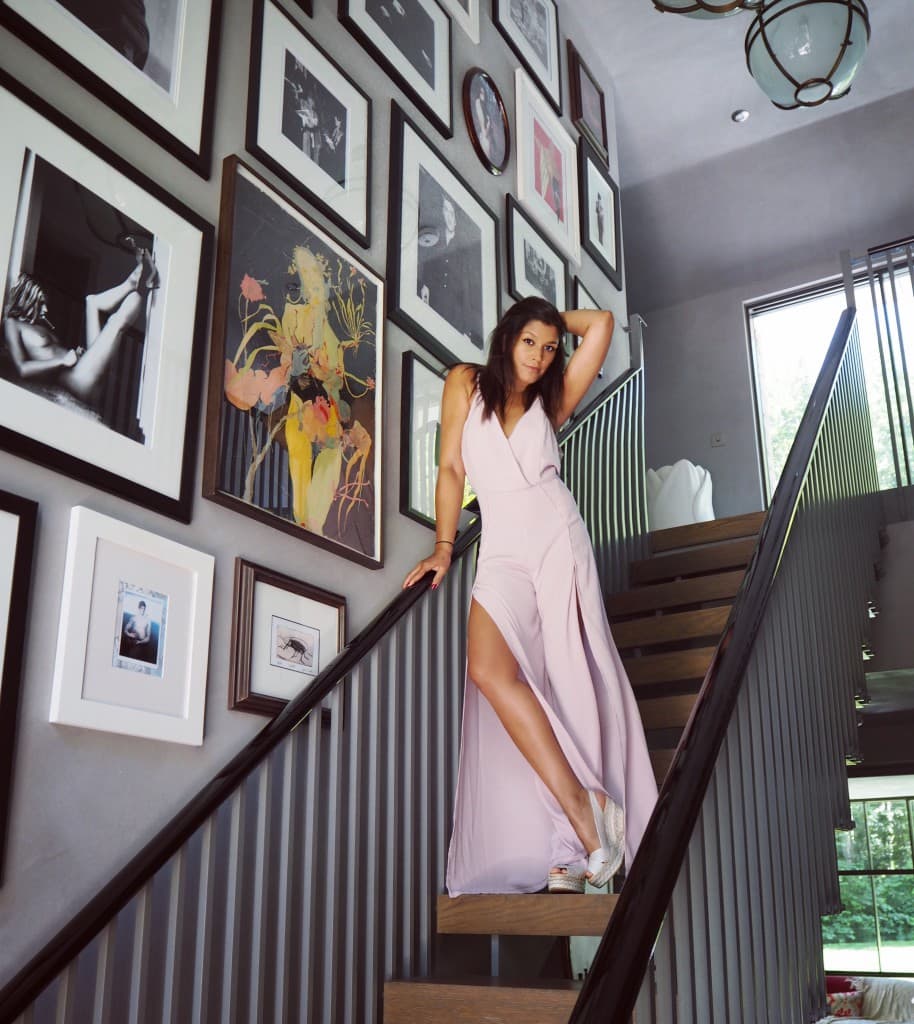 Lake by Yoo
Lakes by Yoo is a 650 acre private estate in with Cotwolds. It has 90 lakeside houses, some privately owned residential properties, others are holiday homes and rentals. I was lucky enough to stay at the spectacular Barnhouse, which fashion model Kate Moss designed the interiors for.
Bonnie wears pale pink jumpsuit by Silk Fred. Espadrille wedges by Zaccys London.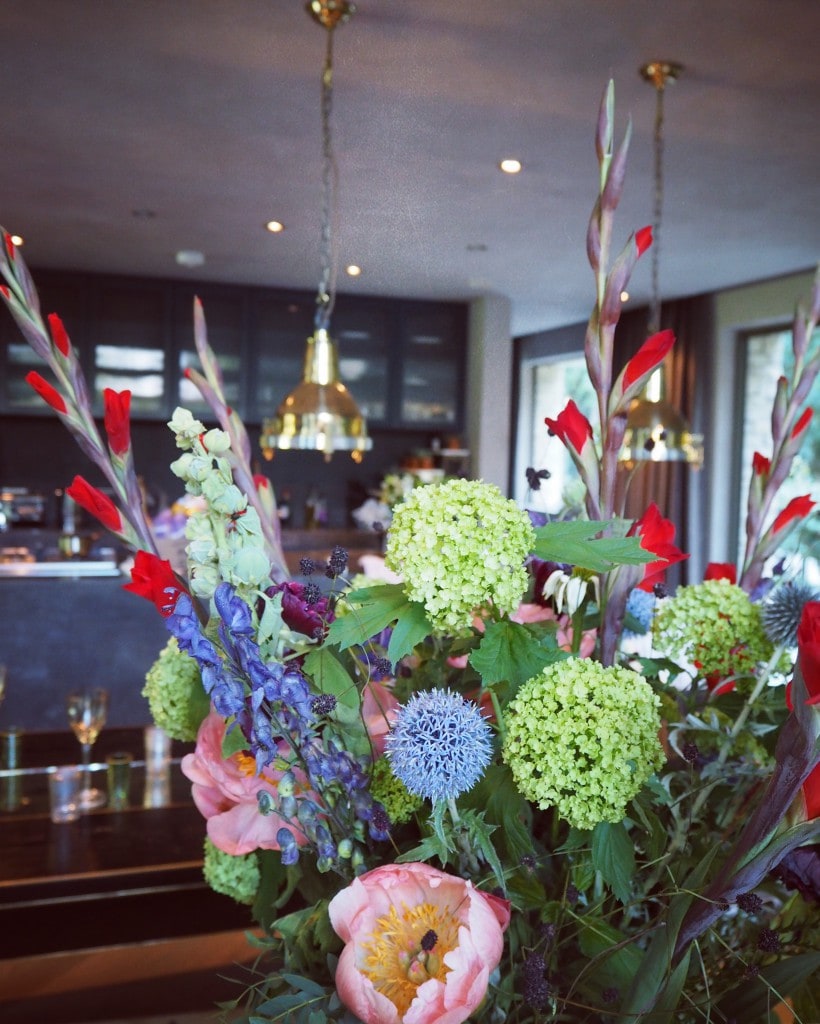 Each house is surrounded by the picturesque lakes and rural landscape of the Cotwolds, it's the perfect destination to enjoy some outdoor activities. All equipment and bikes can be rented on site, it's ideal for a spot of hiking too.
From kayaking, cycling, getting an in-house chef to yoga, swimming lessons and beauty treatments at the chic spa and gym, everything you can ask for is provided by the amazingly slick in-house concierge team.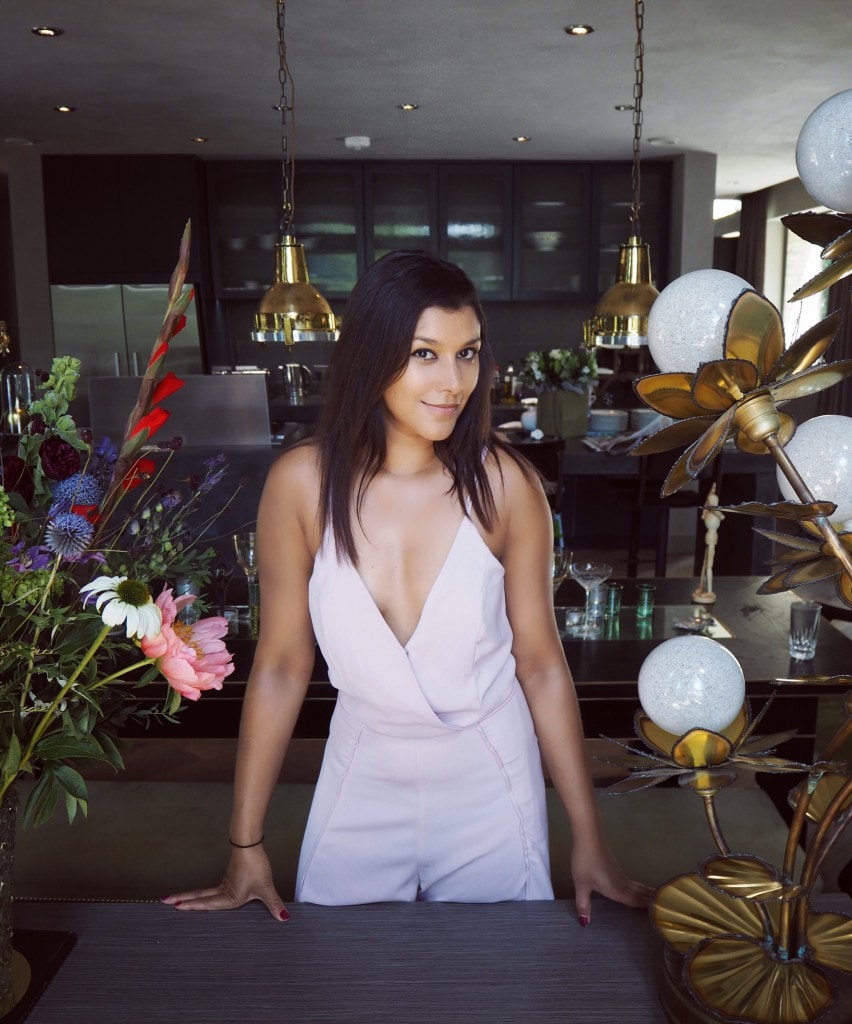 Bonnie wears pale pink jumpsuit by Silk Fred. 
We spent a 2 night break at the 5 bedroom BarnHouse with swimming pool and terrace, so what better excuse for a pool party. But first the interiors…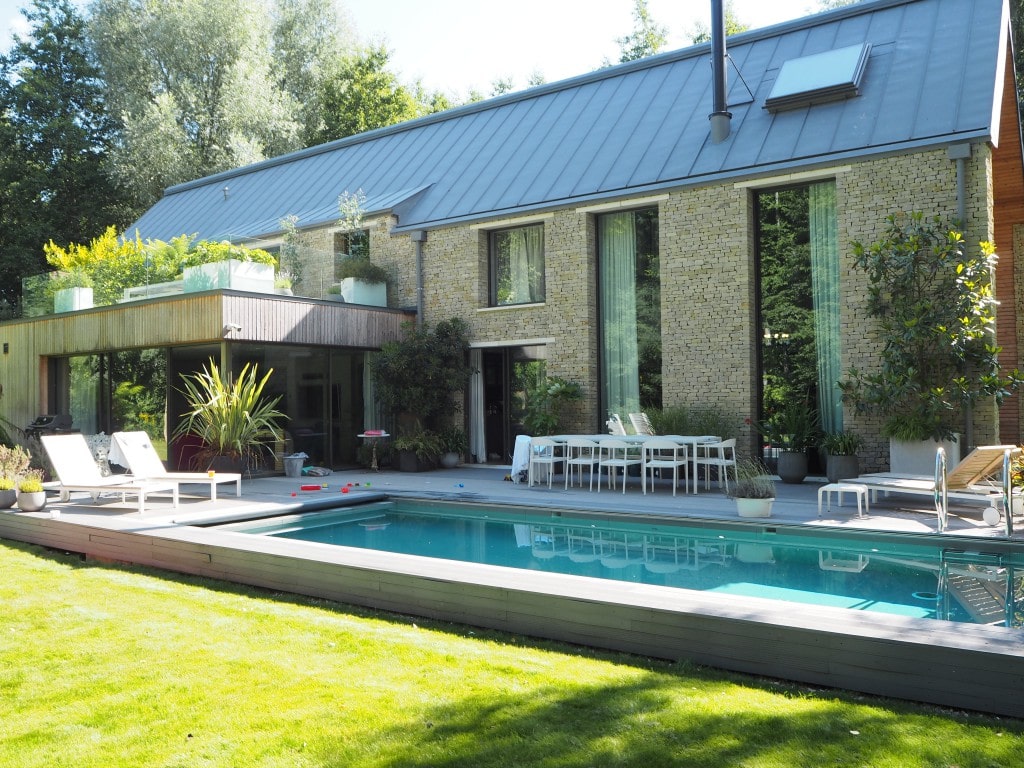 Exterior of the barnhouse with upstairs terrace overlooking the large pool.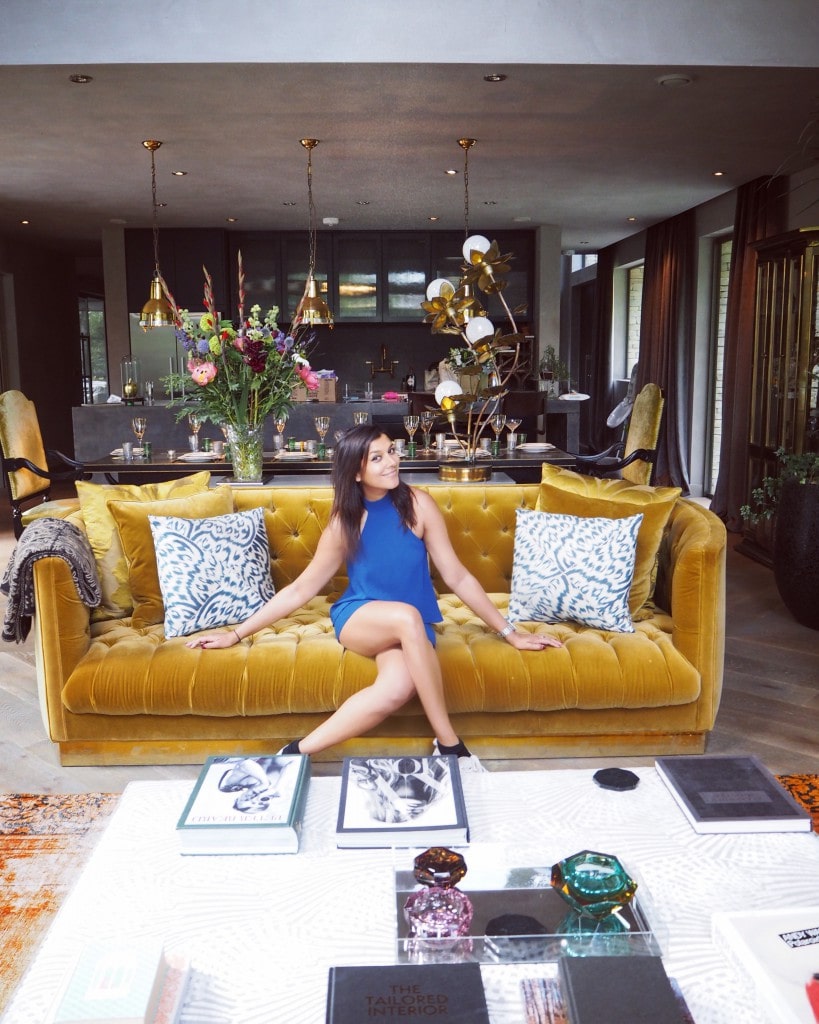 Bonnie wears blue playsuit by SilkFred.
Me getting cosy on the huge velvet sofas in the living room, so deep they are practically day beds. The colour schemes are quirky yet elegant and the furnishings are eclectic and tastefully put together, it's an interior goals dream.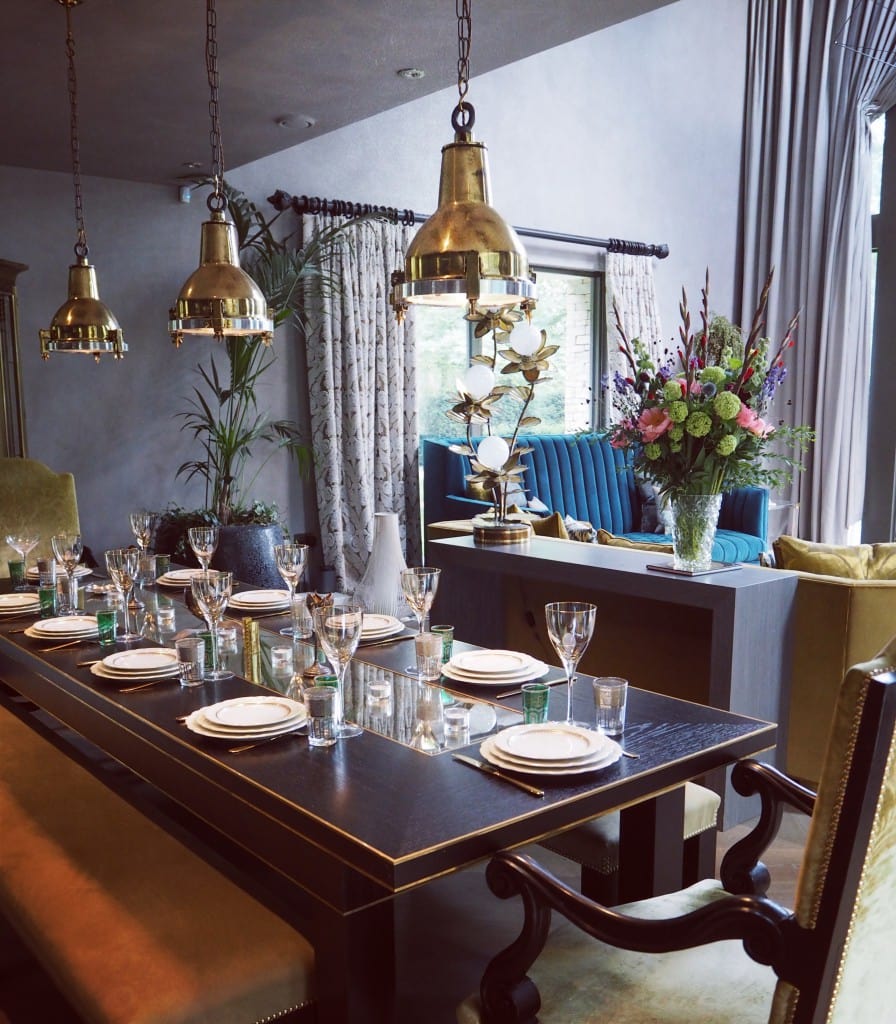 The large dining table seats 10 and is beautifully set for dinner.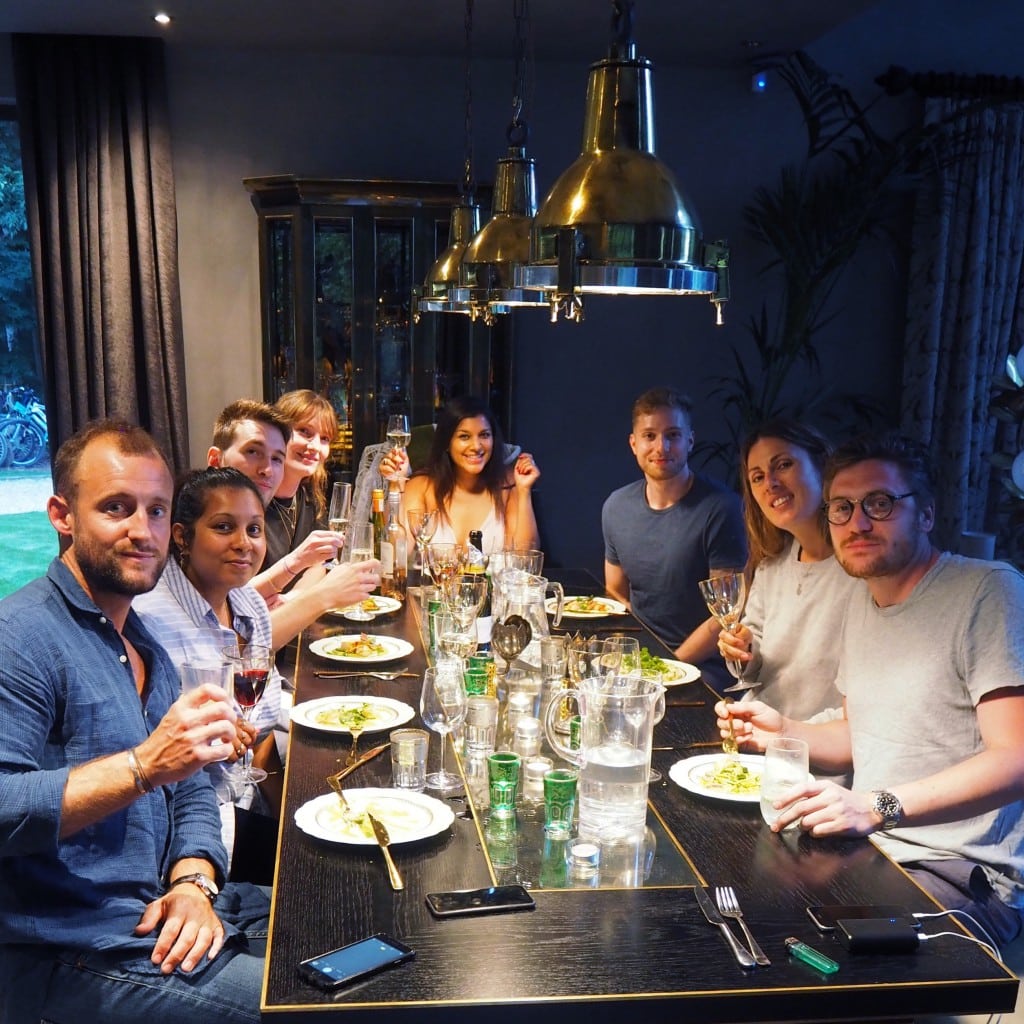 We were lucky enough to sample the flavours of our very own inhouse chef. He arrived at the house in the afternoon with all the ingredients and set about cooking us an absolutely delicious 3 course meal. All in the comfort of our own living room.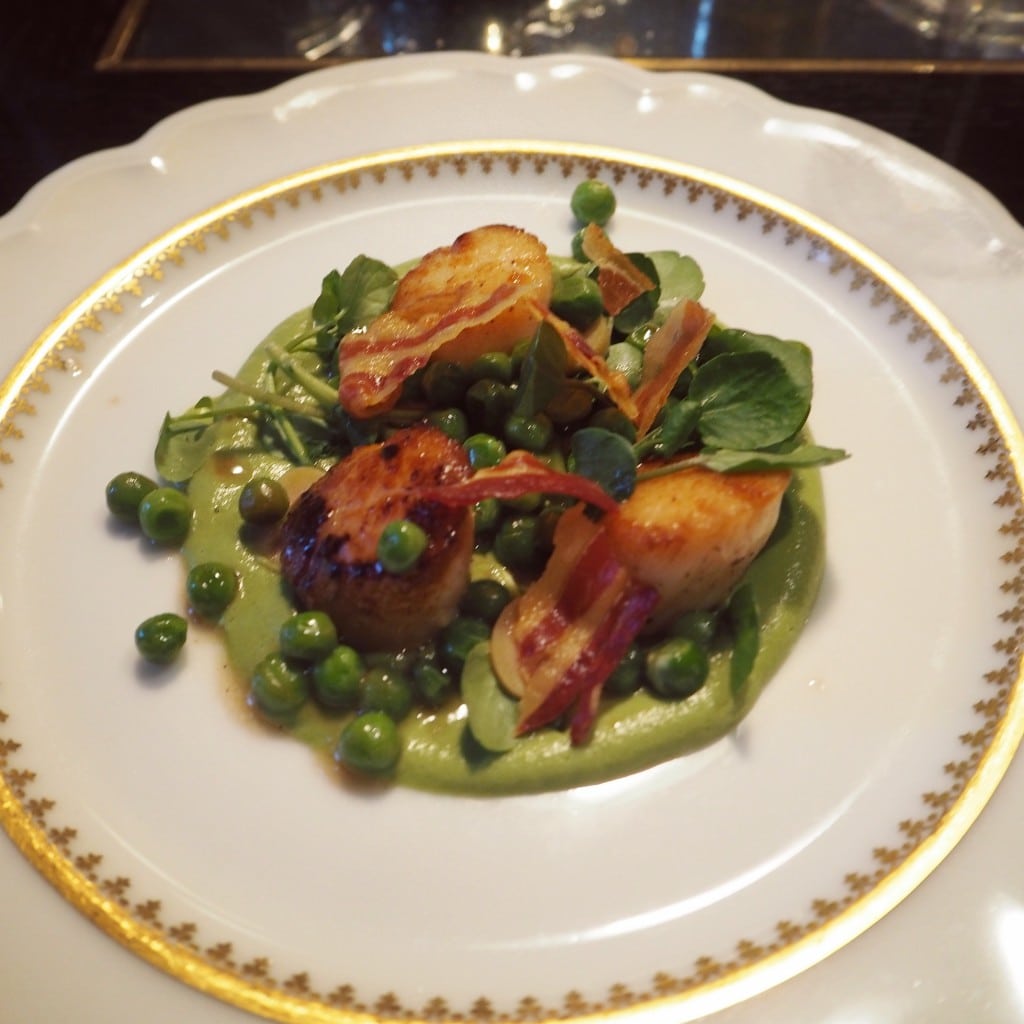 The scallop and pea puree starter.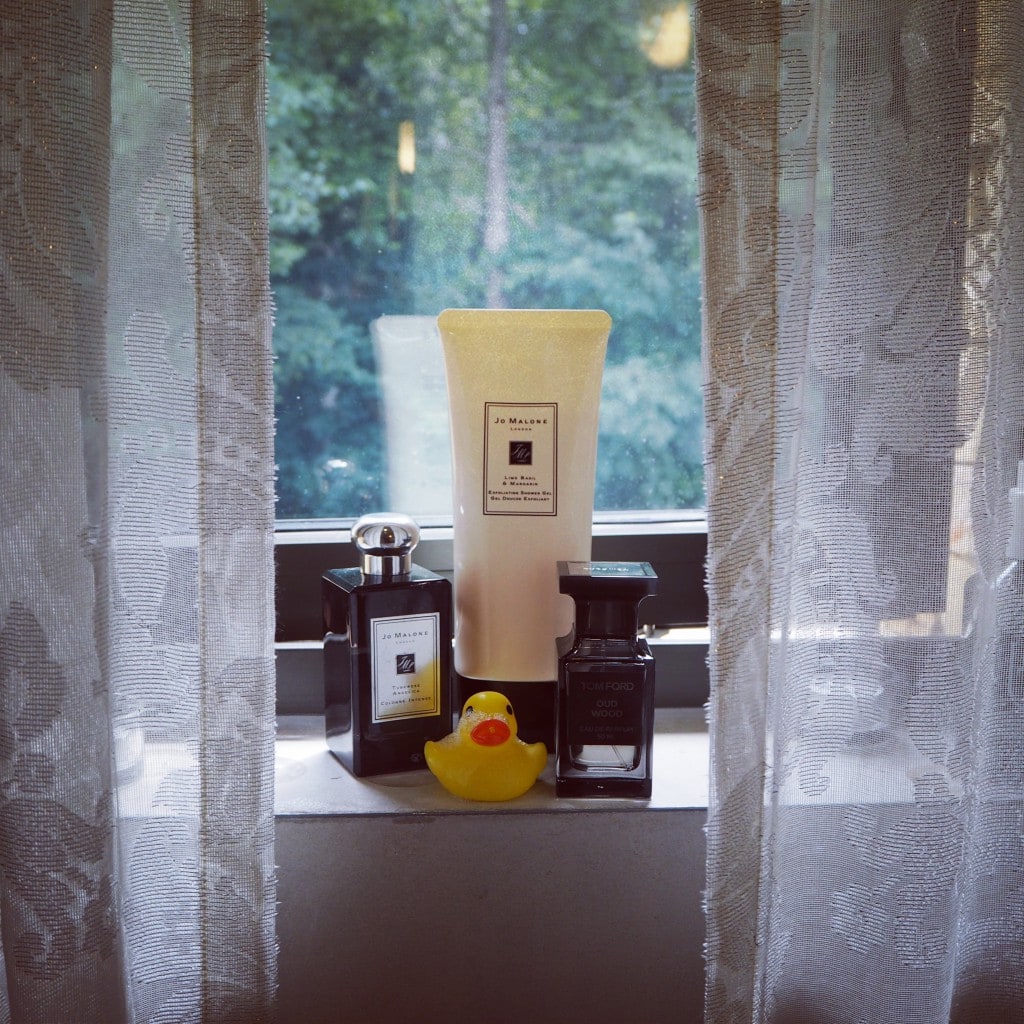 The main aim for our stay, apart from the pool party of course, was to let the group have a lovely chilled out weekend, catch up with each other whilst enjoying the amazing facilities on site. Friday was chilled night so I checked in to the gorgeous roll top bath in my ensuite for a bit of 'me time' with the bubbles.
Bath time products Wild Rose and Mandarin shower gel and Tuberose Angelica Cologne Intense both by Jo Malone. Oud Wood Eau de Parfum by Tom Ford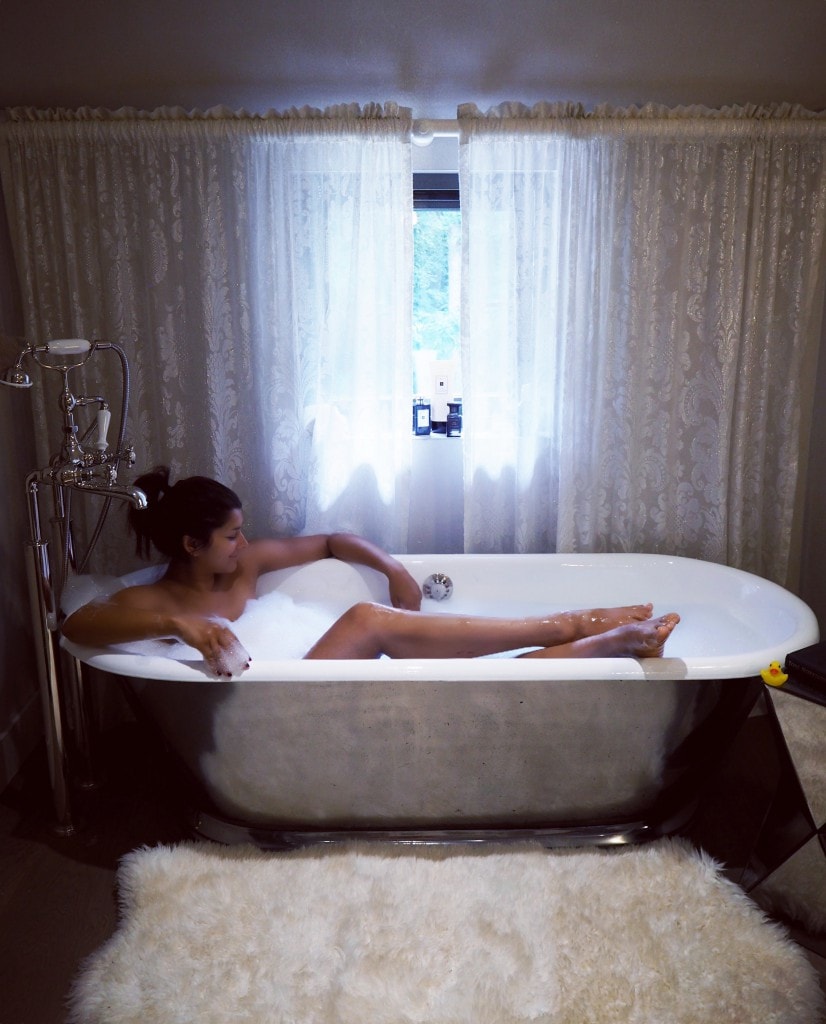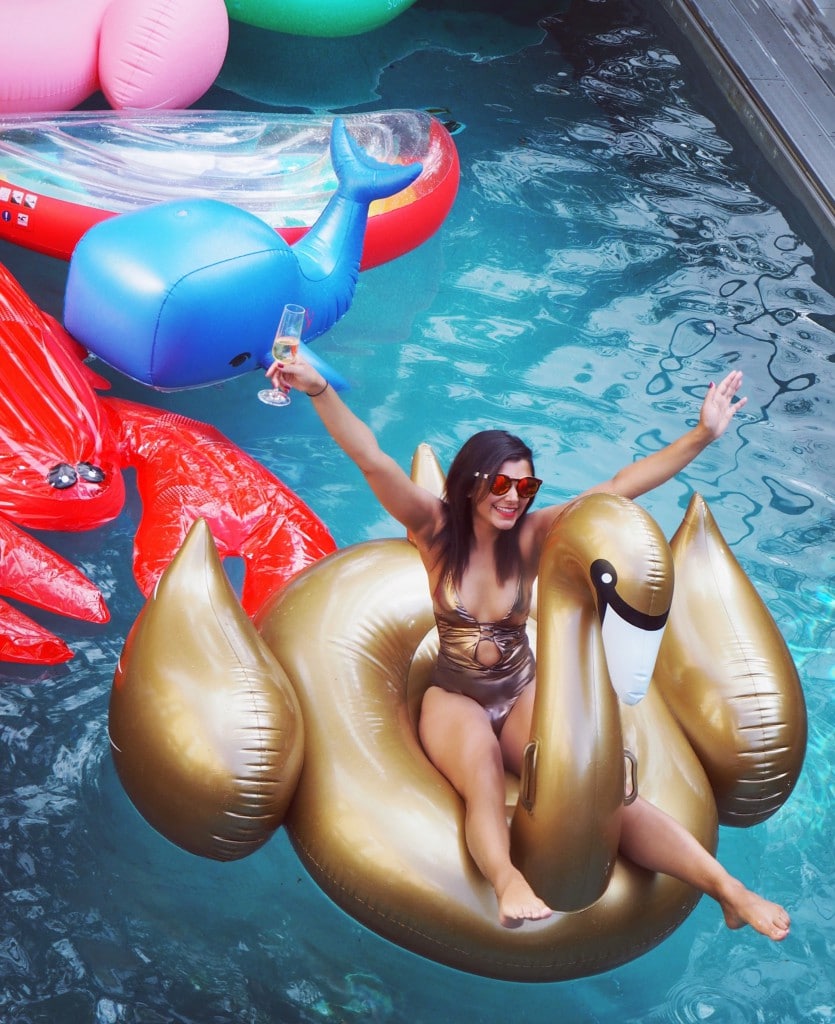 Bonnie wears gold swimsuit by Boux Avenue. Inflatables by Sunnylife
It's Saturday afternoon and time to party!! The guests have arrived and the pool is filled with inflatables!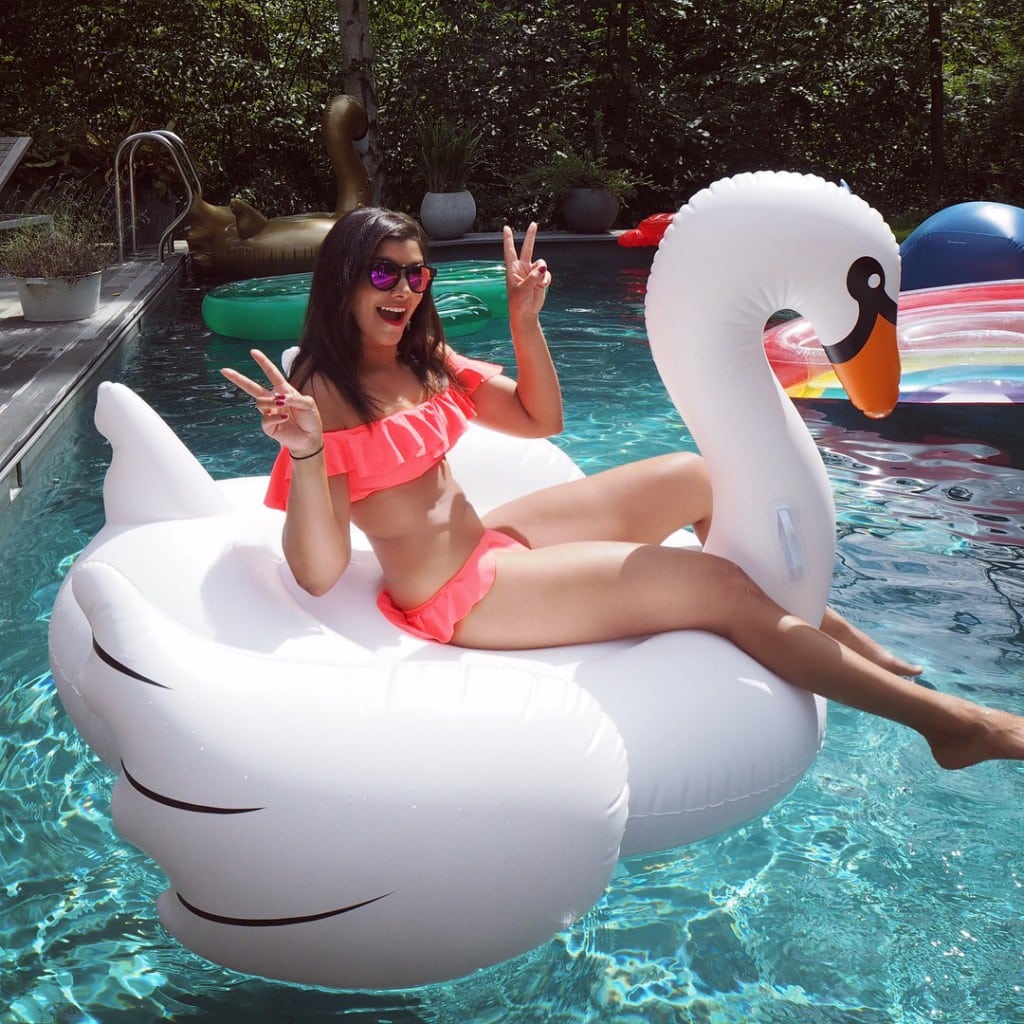 Bonnie wears pink ruffle bikini by Boux Avenue, inflatables by Sunnylife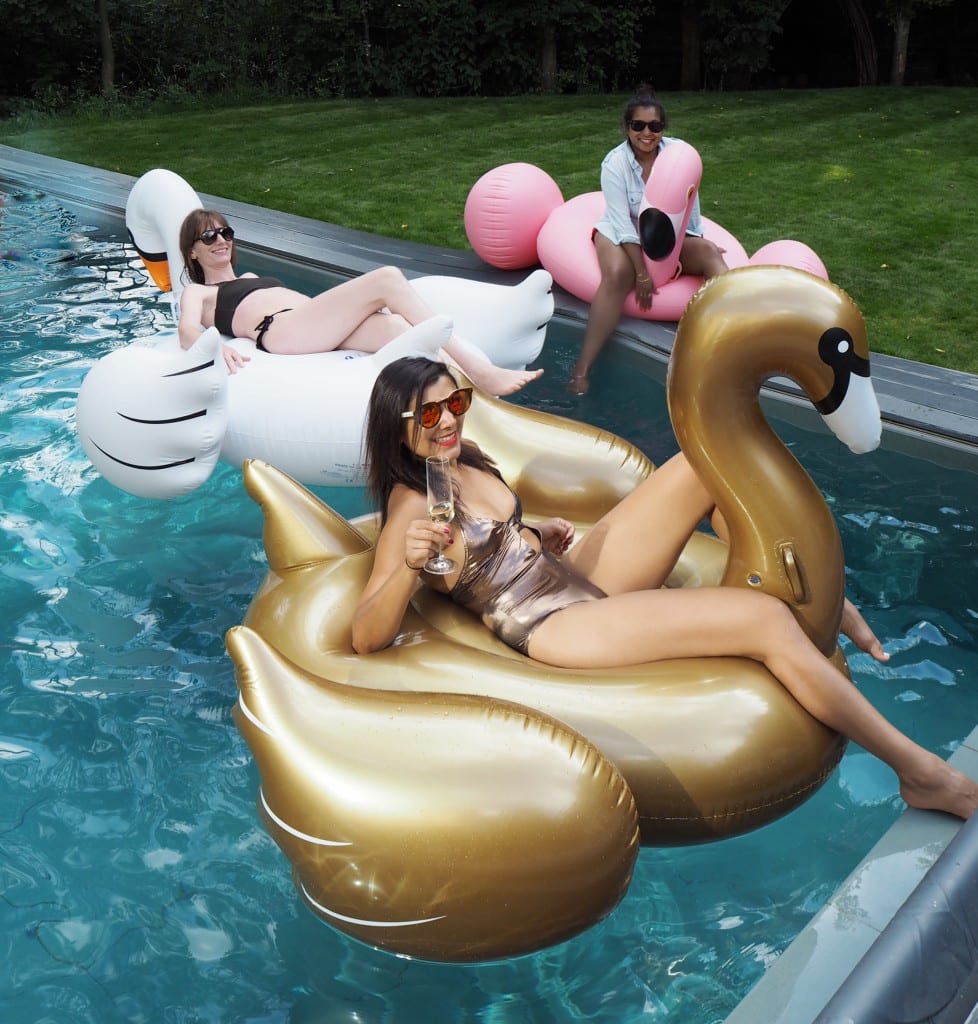 Nicky, me and Sharon enjoying some champers on our swans!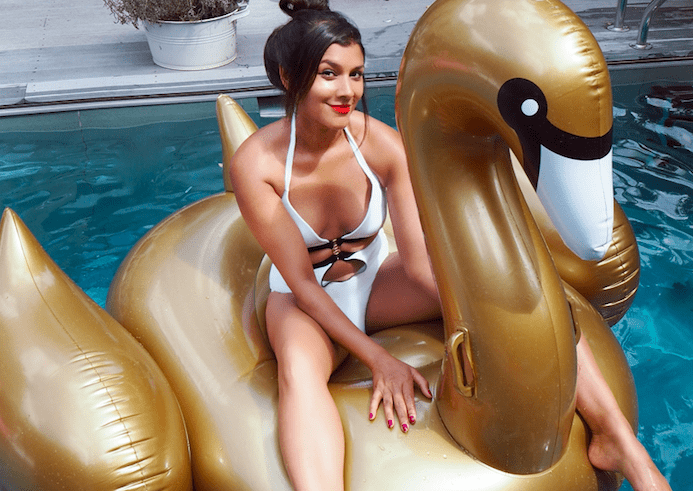 Bonnie wears monochrome swimsuit by Alexandra Miro. Inflatables by Sunnylife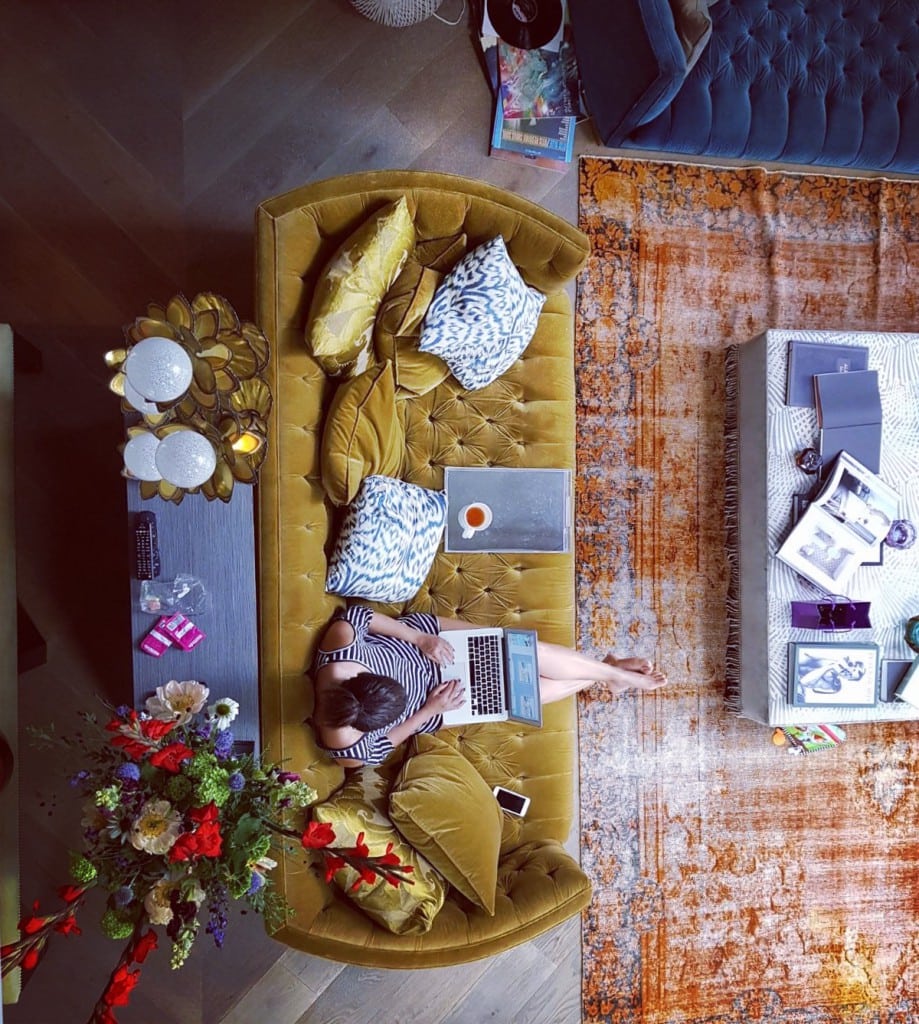 Easy like Sunday morning.  I manage to find a bit of time to do some blogging and editing of the photos from yesterdays party. The Living room is so calm and blissful! This photo is taken from the master bedroom interior window looking down on the lounge.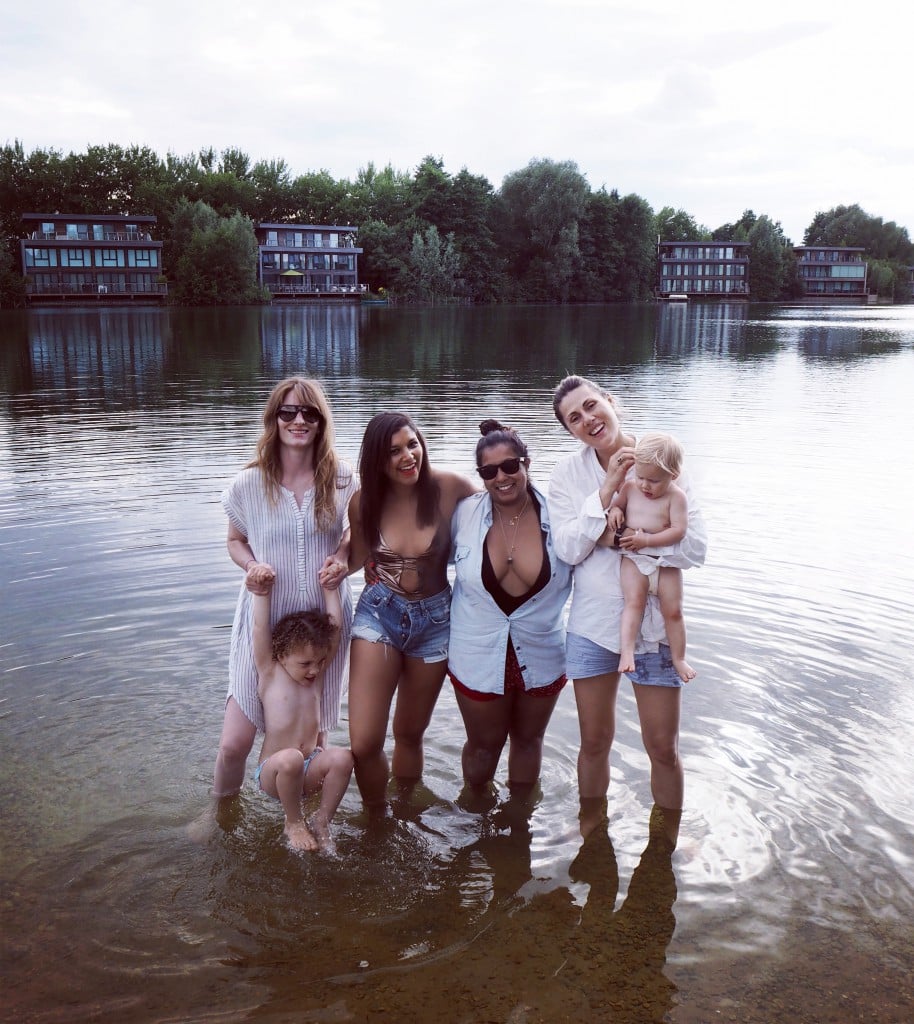 Sunday is a chilled out affair so we hire bikes and head to the main lake for kayaking and fun with the kiddies, from left to right – Nicky and little ruby, me, Sharon, Natalie and baby Tiggy.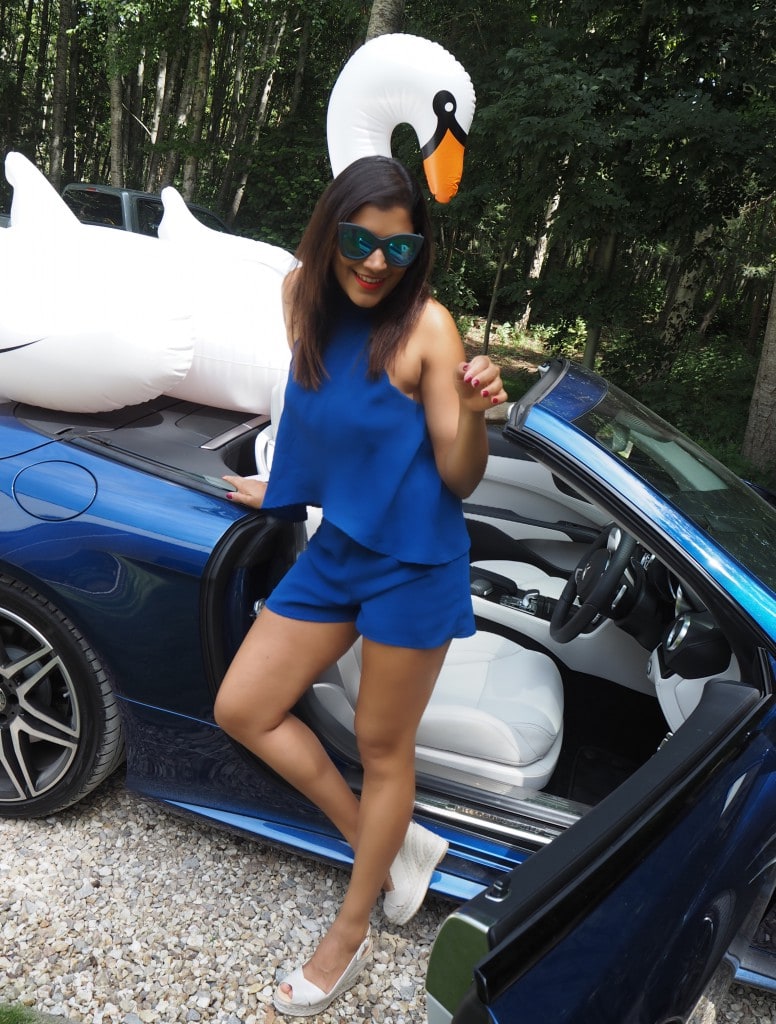 Bonnie wears blue playsuit by SilkFred, espadrille wedges by Zaccys London.
After a fab weekend it's time to head back to London. Not sure how to get all these swans home though!!!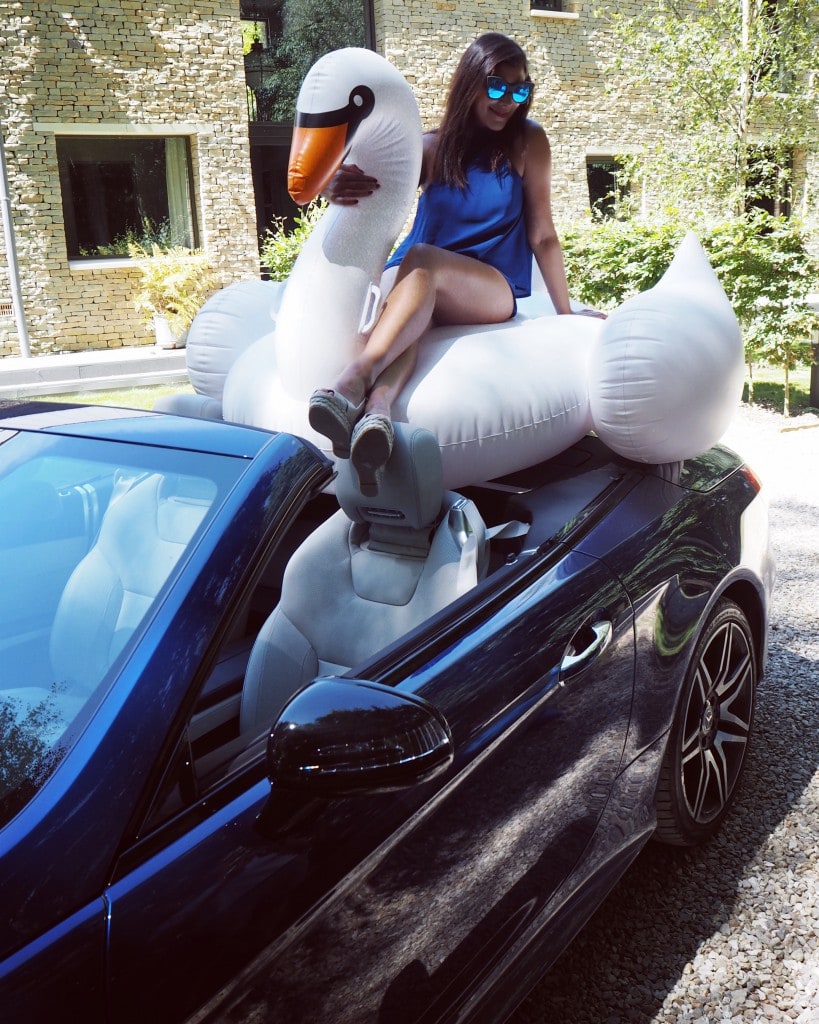 Thanks so much Lakes by Yoo for inviting us to stay in your incredible Barnhouse, thank you Mercedes for getting us there in style and thanks for the inflatables Sunnylife. It's been an amazing weekend!
Below: Bonnie wears pale pink jumpsuit by Silk Fred, espadrille wedges by Zaccys London.