Rome's Most Stylish Italian Town House Hotel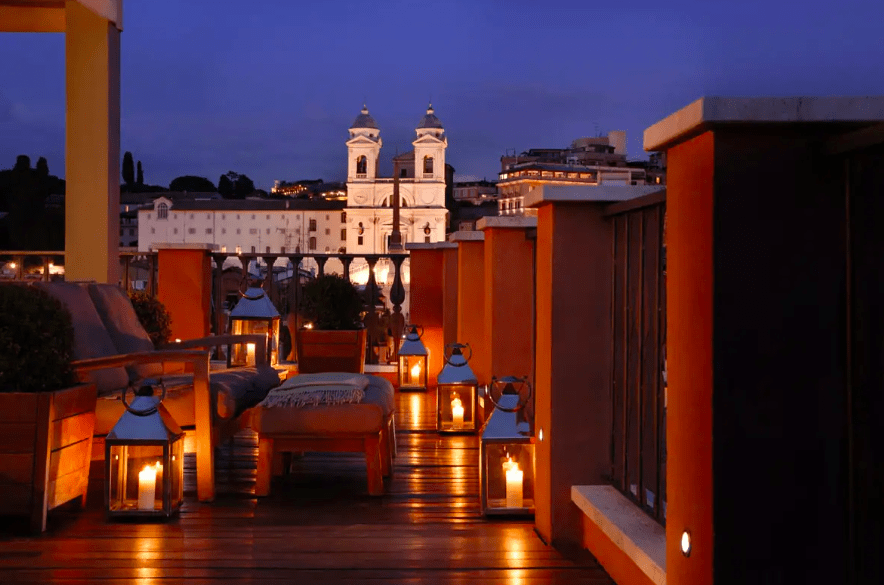 Where? Rome, Italy
Exactly? Portrait Roma Hotel, part of the Lungarno Collection. A luxury 14 suite, boutique hotel in the heart of Rome.
Location? The hotel is situated stylishly above the Salvatore Ferragamo boutique, Italy's (and one of the world's) most prestigious shoe designers.
It has the perfect central location on Via Condotti (one of Italy's most exclusive streets), with breath taking views across the city and the famous Spanish steps, literally on its doorstep.
Staying at Rome's most stylish Italian town house hotel is the ultimate way to experience living La Dolce Vita.
This is a sponsored post.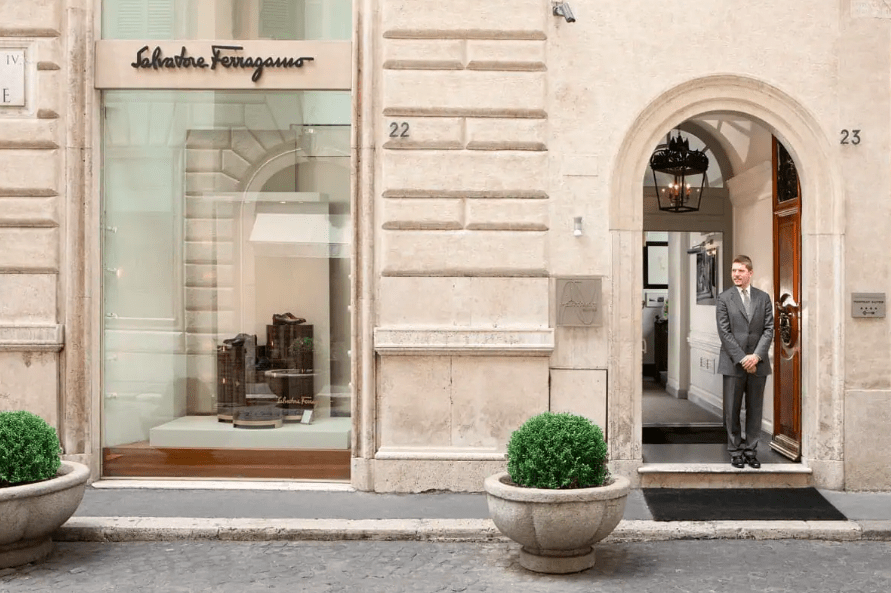 The Hotel
If you're looking to stay in a central location but want your own private, Italian town house, a luxurious home away from home, then Portrait Roma is the perfect pied a terre.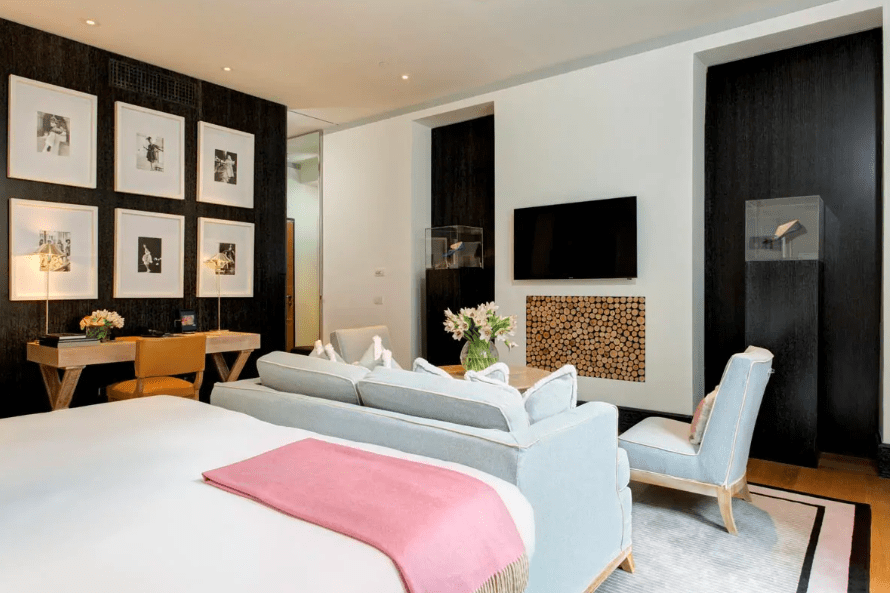 The Rooms and Suites
Comprising of 14 superbly appointed suites, each with spectacular views over the city, you'll get a real feel for the vibe of this ancient and metropolitan city.
Each suite functions as a chic 'self-contained' apartment in its own right, but with a '5 star hotel' concierge service ready at your disposal.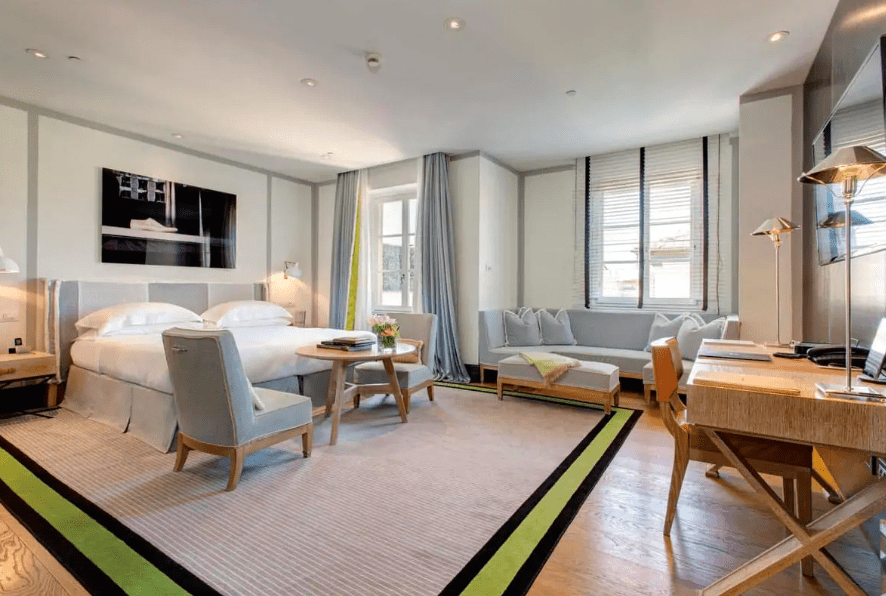 Complete with bedroom, living/ entertainment area, splendid bathrooms, kitchenettes and balcony/terraces, they are all perfectly equipped for a short or long stay.
You can soak up the atmosphere of the vibrant streets below, all from the privacy of your own private terrace.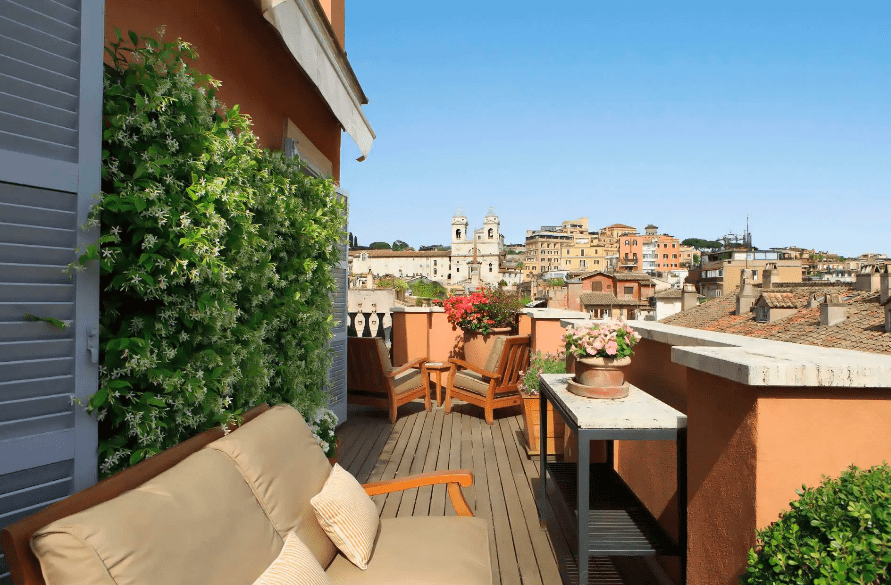 Pick from the different categories of rooms; from the exuberant penthouse floor which accommodates 7 guests, lavish family suites for 4-6 guests or studio suites for 1-3 occupants.
Whatever the size of your group, the rooms are spacious, bright and airy, with WIFI and luxury hotel amenities throughout.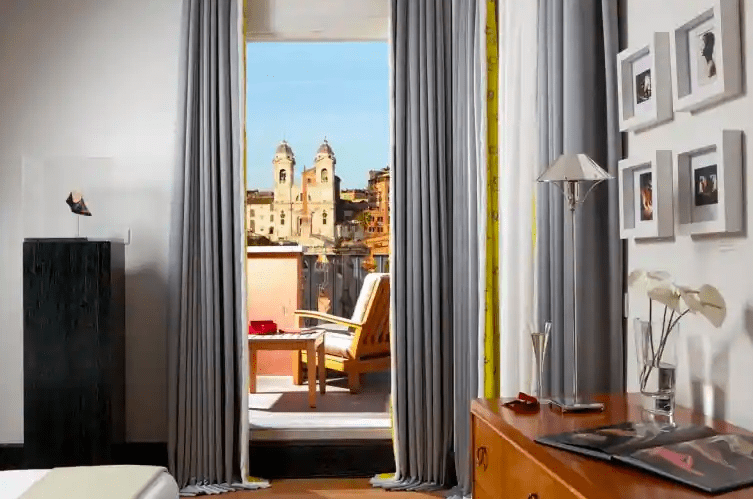 Elegant Interiors
Every inch of this stylish hotel exudes elegance and charisma. The artworks adorning the walls are beautifully curated masterpieces.
Classic monochrome, 1950's retro photography of the streets of Rome, are positioned perfectly next to hand-painted illustrations from the master shoe designer, Salvatore Ferragamo.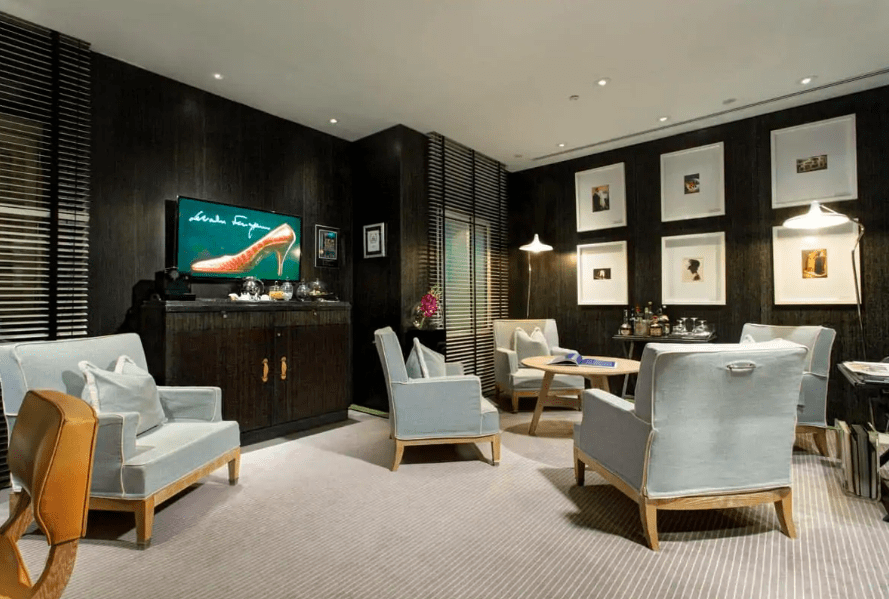 Ferragamo's iconic Italian style sensibility runs throughout the hotels exquisite interiors. Beautiful fashion memorabilia are dotted around the town house.
Portrait Roma was designed as a quintessential Italian town house, designed with understated opulence in mind. What's wonderful about staying here is that you automatically become a temporary, 'well-heeled' resident of Rome during your stay.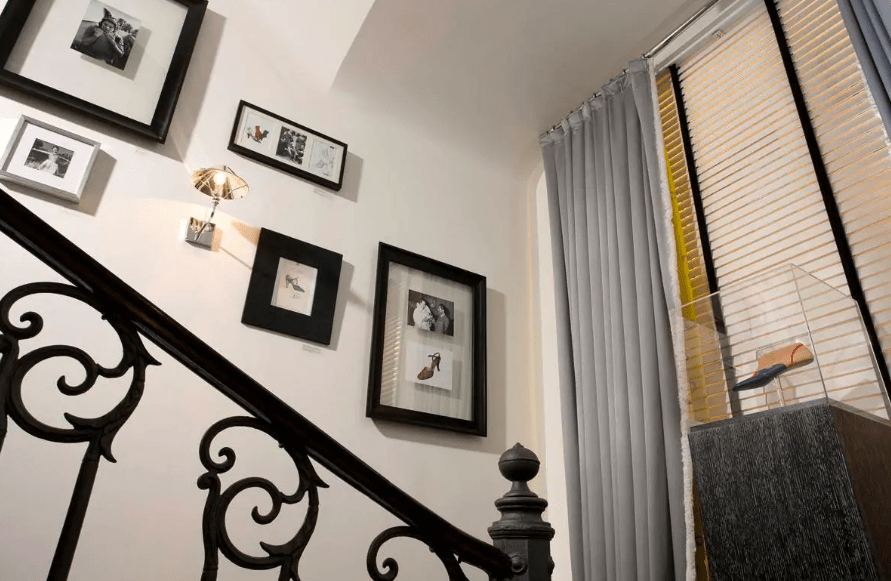 Eating & Drinking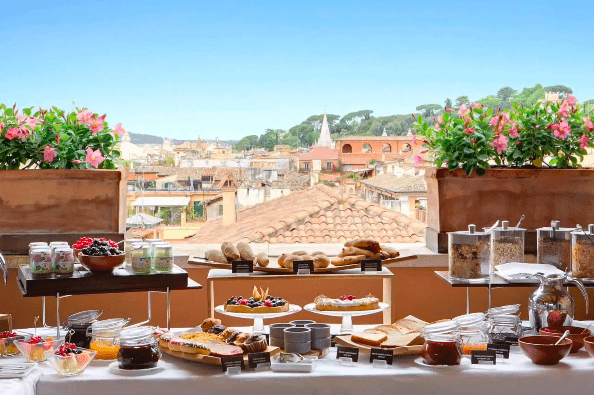 Enjoy the hotels delicious breakfast or afternoon tea with 360-degree views of the city from the hotel roof terrace. Alternatively, you can opt for the intimacy of dining in your own private suite.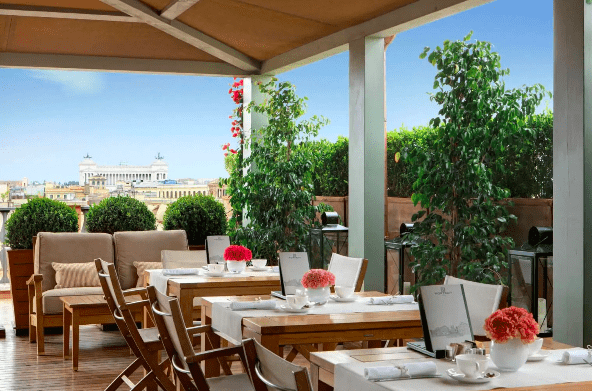 From the city's top Michelin Starred restaurants to the traditional trattorias which line the street corners, whatever you desire to eat for lunch or dinner, the hotels exceptional team can deliver it to your terrace, for the most decadent in-house dining experiences.
The hotel menu features dishes from 15 of Rome's most beloved and acclaimed restaurants, or you can go off-piste and request your own favourites. They'll go above and beyond to make sure you get whatever your heart (and stomach) desires.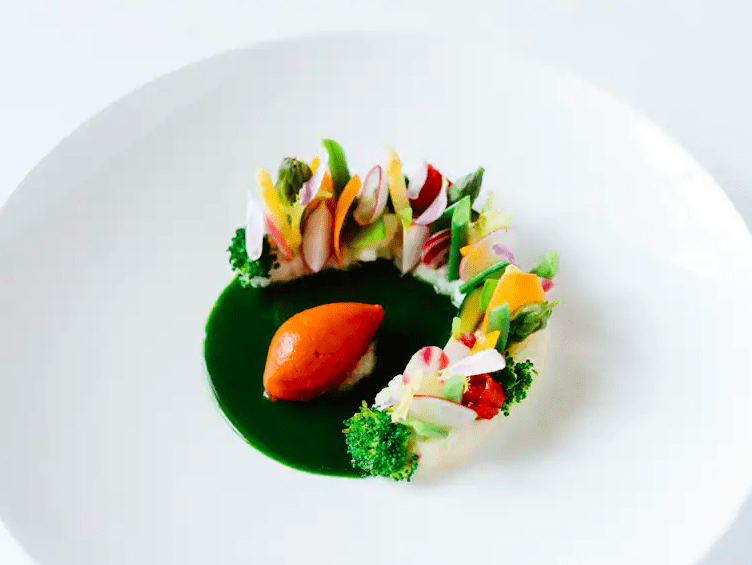 That's all from Rome for now. I hope you enjoyed it, please leave a comment below if you did. If you're searching for the ultimate Luxury Suite Rome and for more information on Rome's Most Stylish Italian Town House Hotel – Portrait Roma, check out their website.
And for more of Bonnie's travels around Italy click here.
Arrivederci xx