Secret Garden Party Festival Where to Party
Secret Garden Party Festival
Where to Party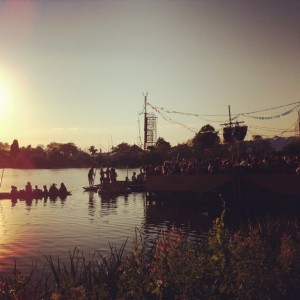 'The Pagoda' playing Ibiza style house had people queueing round the block to get in. It also has the best views at sunset.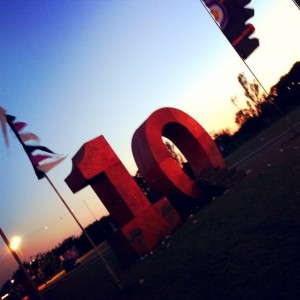 Secret Garden – Where to Party?
This Year the Secret Garden Festival celebrated its tenth birthday and was bigger and louder than ever before! There was such a huge variety of sound stages, bars, random activities and places to hang out, that it took a couple of days just to get your bearings. From listening to famous bands and musicians on the main stage, chilling out on Ibiza style day beds at the Belvedere Bar, joining in political debates in the Revolution Bunker, poetry recitals, swimming in the lake, art and crafts classes and karaoke, to three course dinners at the Soulfire restaurant followed by antics at the S&M club! yes, it is what it says on the tin. Here are some of my favourite events and stages.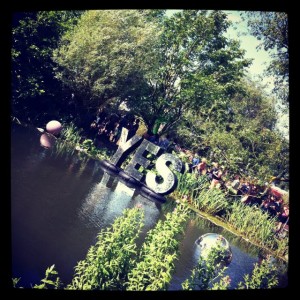 Mirror ball art installations in the lake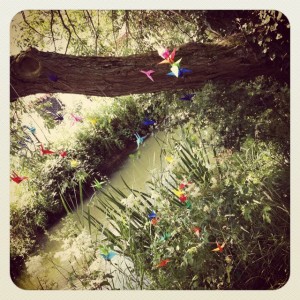 Tiny pockets of beautiful installations are dotted about the landscape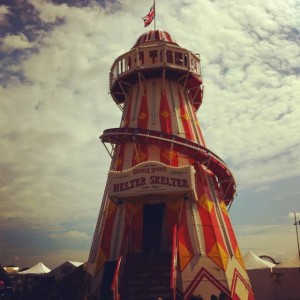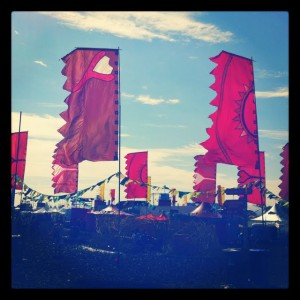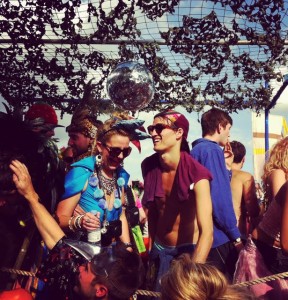 The Dance-off Stage
One of my favourite stages to hang out was The Dance Off stage. With a 500 person capacity, but spilling out onto the surrounding hills, The Dance-off Stage played dance music from all genres including old school funk, hip hop, house to dub step. The costumes and characters here were the most creative and hilarious!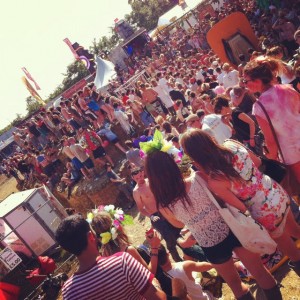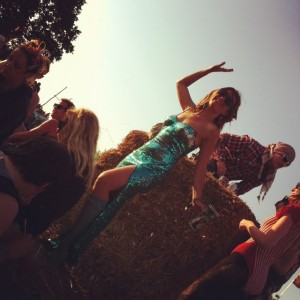 Dancing on bails of hay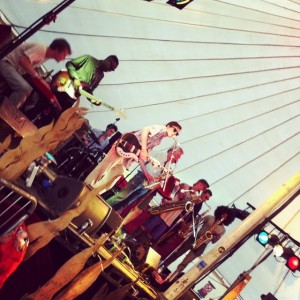 The Crossroads Tent
Is a great venue for blues and jazz – Mr Style Traveller (above) playing drums with 9 piece New Orleans blues band,
The Dirty Gentlemen
.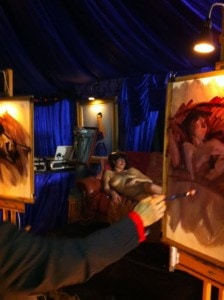 Dabble in a spot of life drawing….
Where The Wild Things Are
We danced under the trees (and the stars) at the Where the Wilds Things Are stage, a great area for folk, indie and solo artists.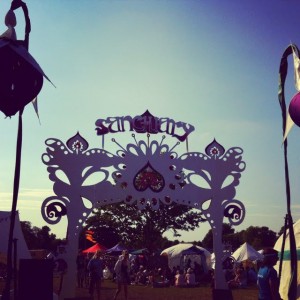 The Sanctuary
And when it all gets a bit too much you can always retreat to The Sanctuary for massages, yoga, new age treatments and a little peace and quiet.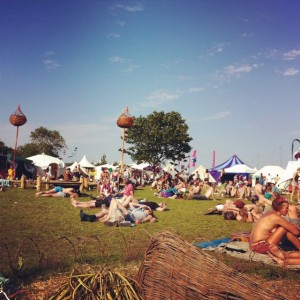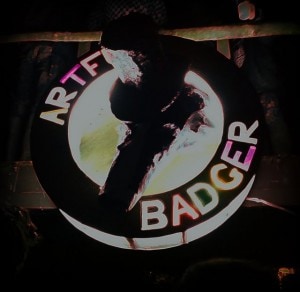 Artful Badger
Wild life trek through the woods during the day morphs into tree house bar and club during the night, The Artful Badger venue was as adaptable as it's name sake!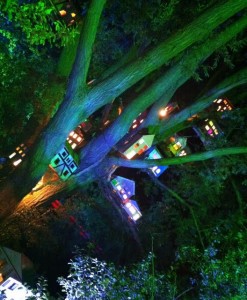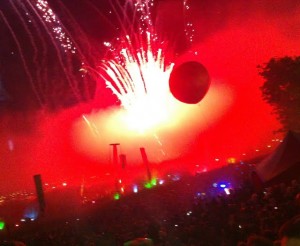 The annual fire ceremony on Saturday night, where the boat on the lake is burnt down, is a magnificent spectacle of fireworks and pyrotechnics.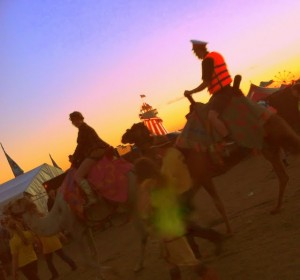 Camels at the Closing parade on Sunday night
After three whole days (and nights) of partying I was quite ready to head home to my bed…