The Style Traveller Guide to The Isles of Scilly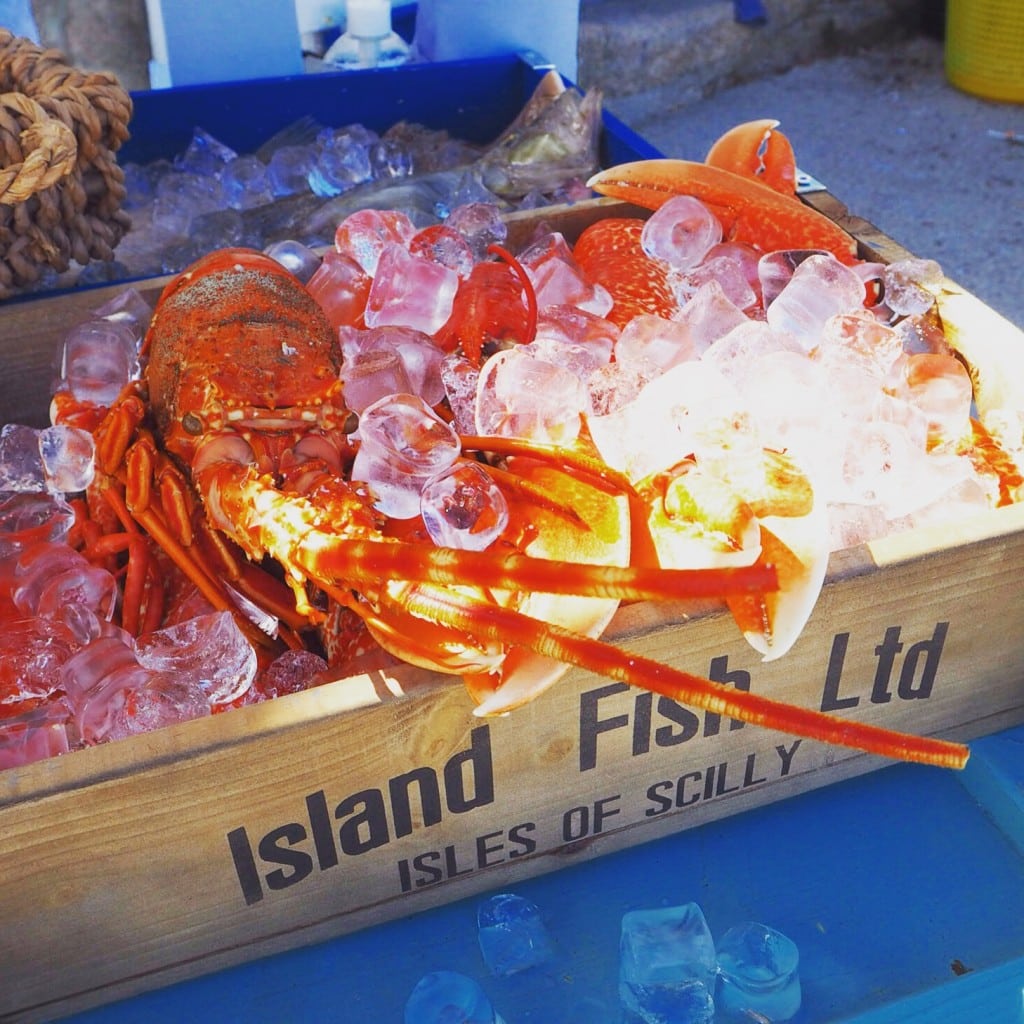 The Style Traveller Guide to The Isles of Scilly
Where? The Isles of Scilly.
Exactly? A picturesque archipelago of islands, off the south coast of Cornwall. Famed for it's immaculate turquoise waters, it boasts some of the most spectacular scenery in the UK.
The hotel? I stayed at Tregarthen's Hotel in St Mary's. A lovely, traditional hotel situated right on the harbour front, with great views of the beach. It's the perfect location from which to discover the beautiful surrounding islands. It's also just off the main shopping street in St Mary's, filled with lovely restaurants, Cornish pubs and pretty craft and souvenir shops.
We stayed in one of the quaint cottages in the grounds, surrounded by a picket fence, scented sweet pea climbers and the gorgeous purple Agapanthus flowers, for which the Scilly Isles are famed.
When? August 2015
Best time to go? Summer season runs from May to September, but it's also a lovely place to visit off season if you like long brisk, winter beach walks and nights cuddling up in front of a roaring fire.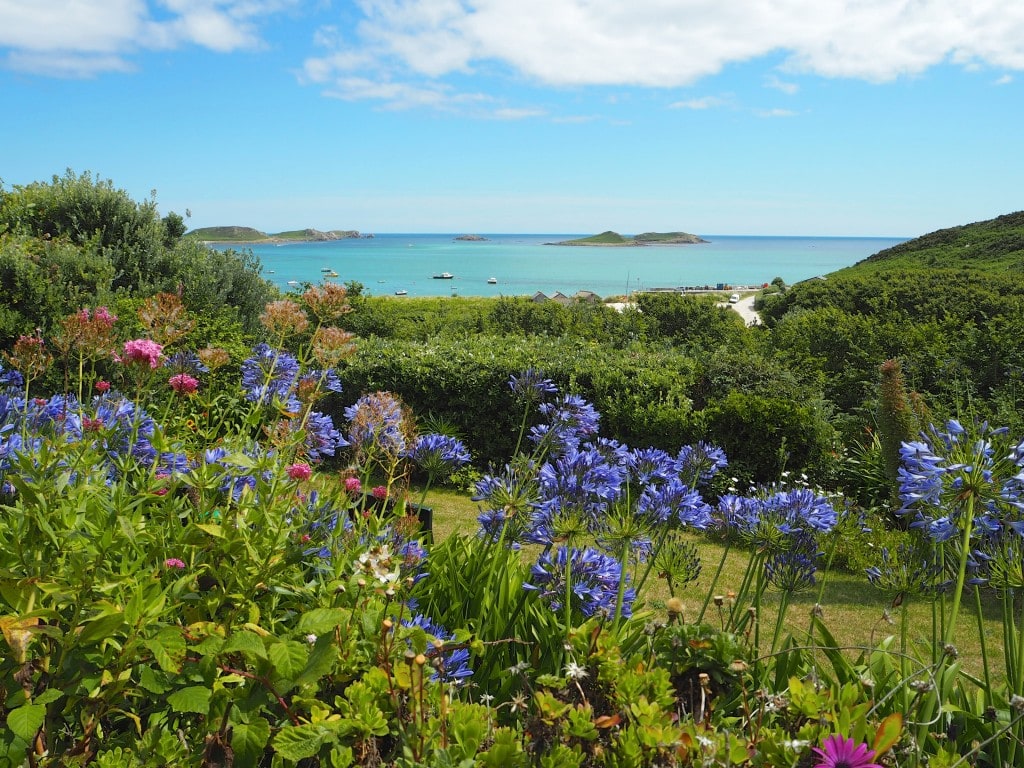 Beautiful violet clusters of Agapanthus flowers fill the island in high season. Top image: Freshly caught lobster sold on the harbour at Island Fish stalls.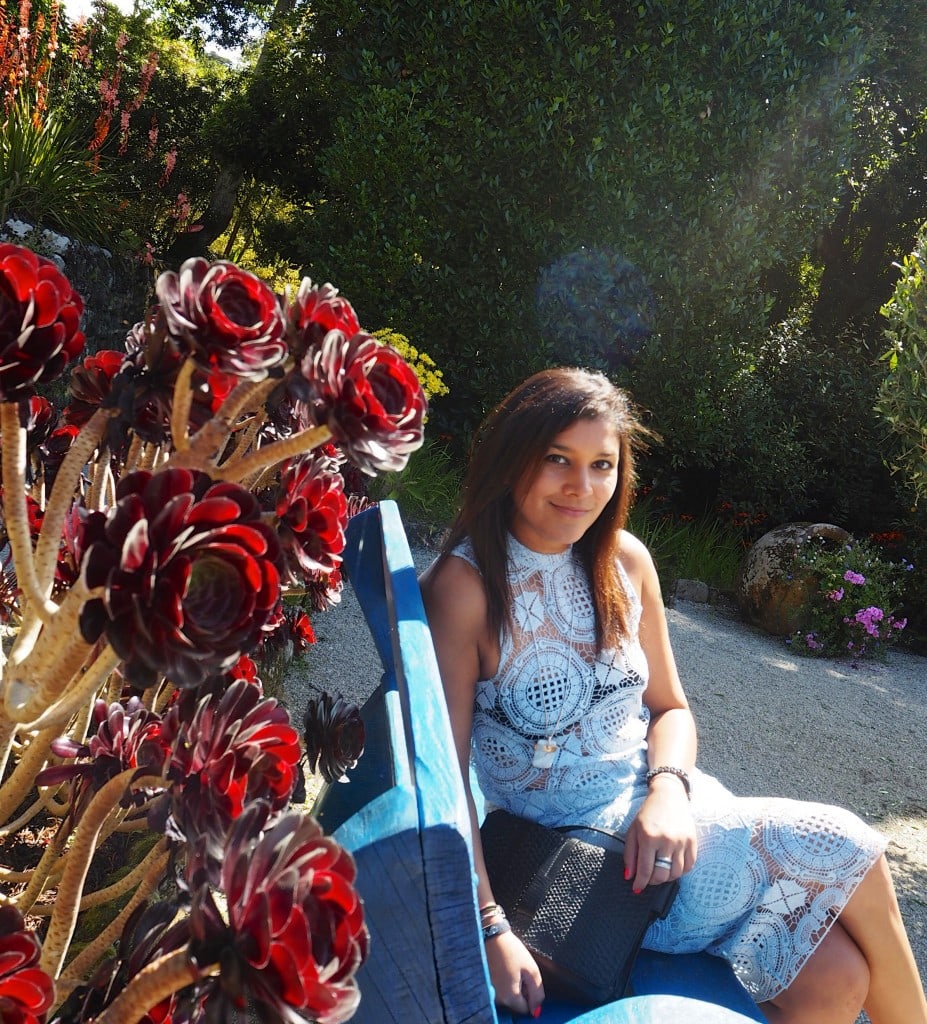 Me discovering new flowers and plant breeds at The Tresco Abbey Gardens. Well, I'm actually just having a sit down really, wearing Little White Lies top and skirt from Urban Outfitters.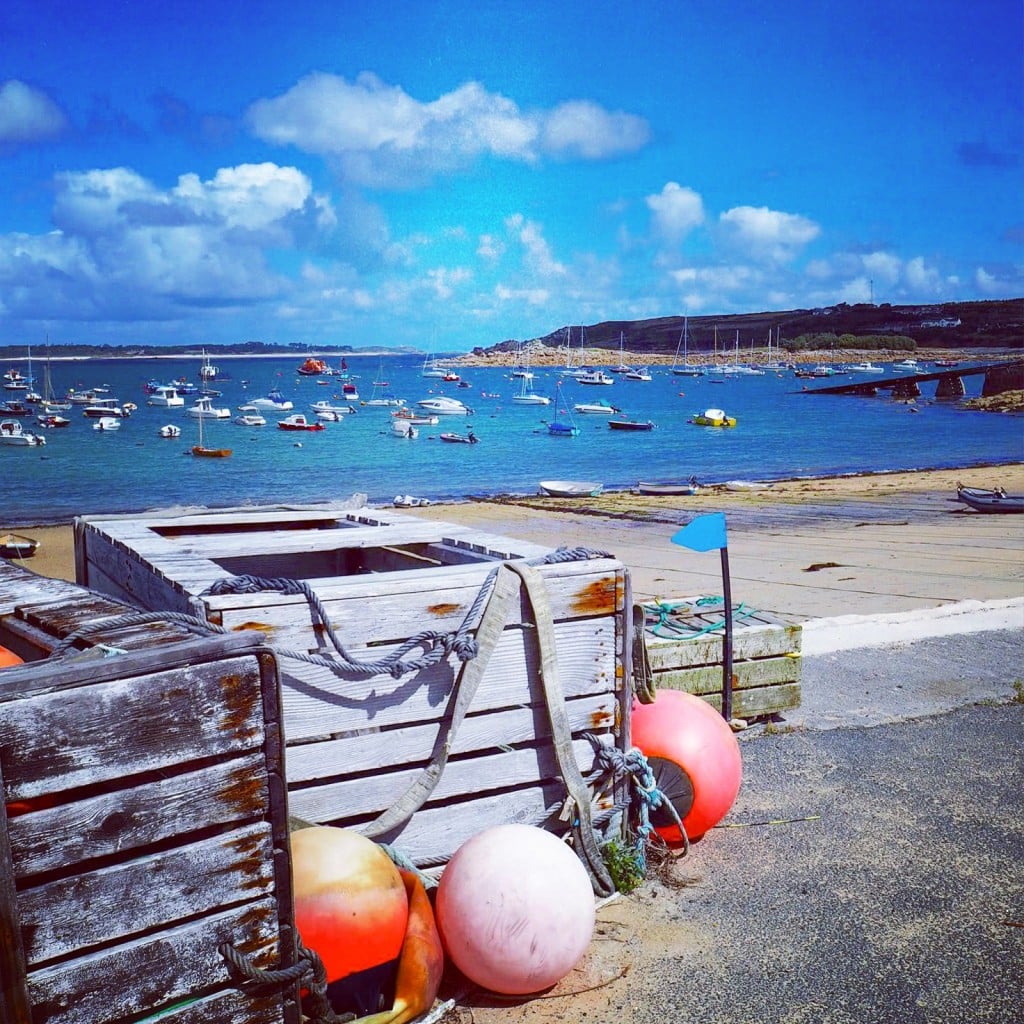 Fishing boats line the harbour front in St Mary's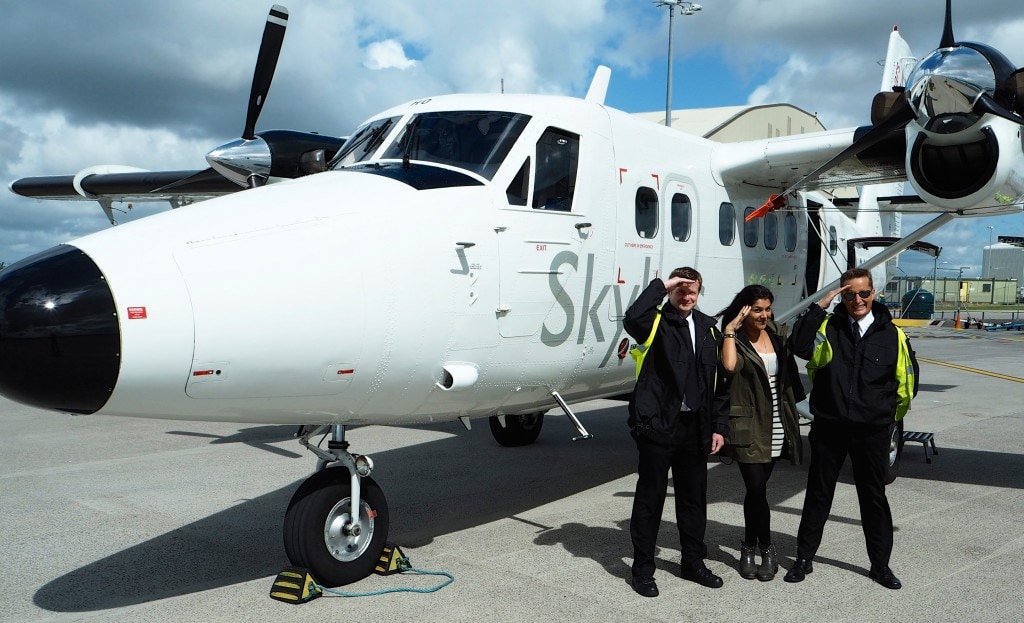 How to get there?
The islands are easily reachable by boat and ferry, but The Style Traveller way to arrive is by mini sea plane.  Sky Bus fly daily from various airports in Cornwall, including Exeter and Newquay. Above: We salute you! Me hanging out with the pilots of this 8 seater Sea Otter.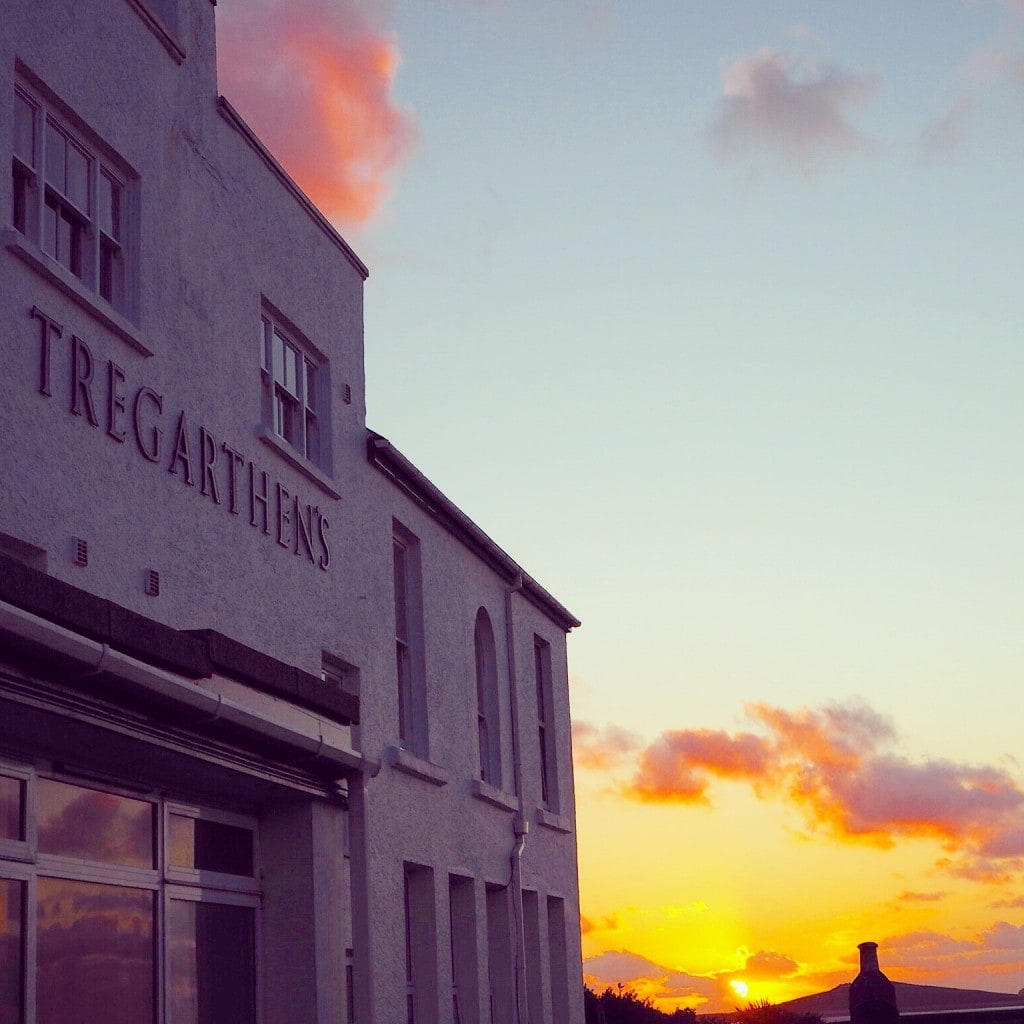 A golden sunset over Tregarthen's Hotel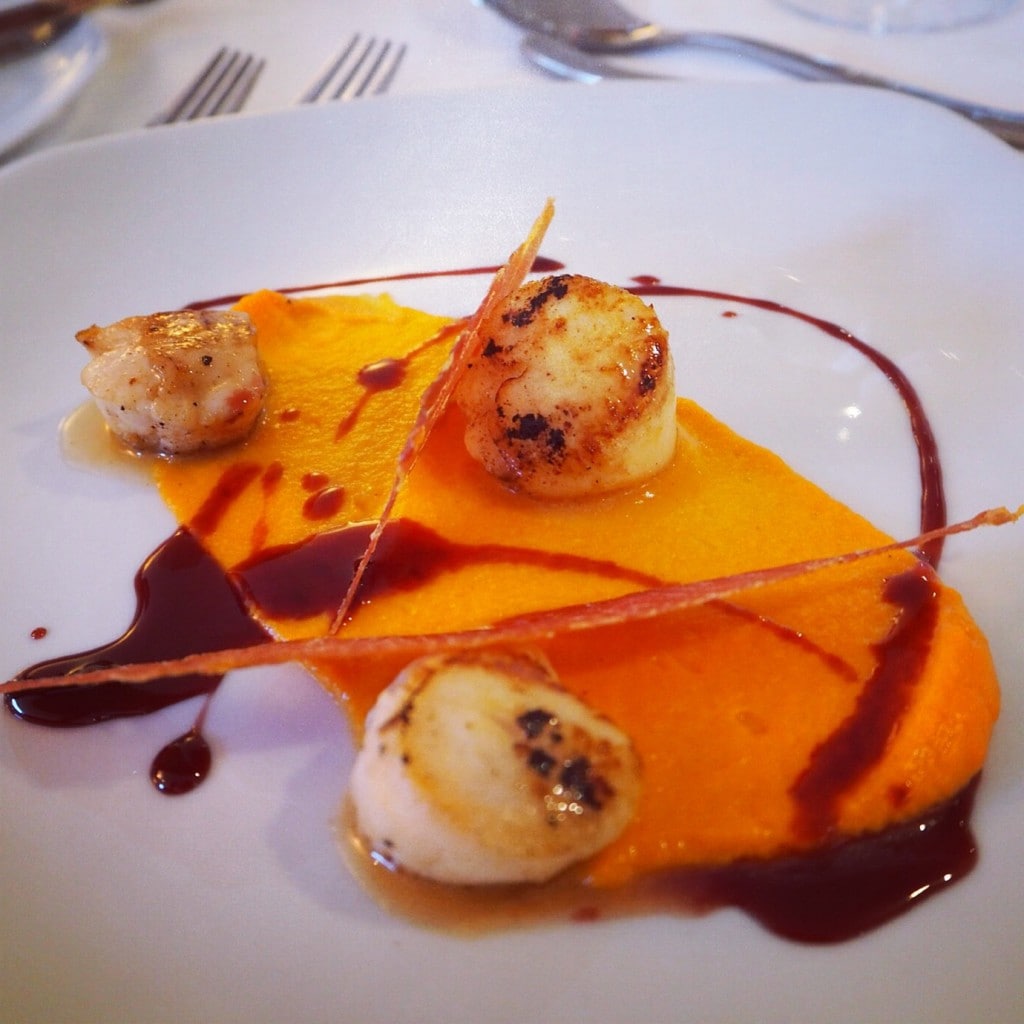 Tregarthen's Restaurant
Serving up a feast fit for royalty, literally, the restaurant at Tregarthen's Hotel has hosted not just Prince Charles on his several trips to the island, but the Queen has eaten here too. (And now me, haha!). Specialising in locally sourced ingredients and fresh fish, the dishes are beautifully presented and taste as mouthwatering as they look. I had Cornish scallops with a butternut puree, pictured above. Yum!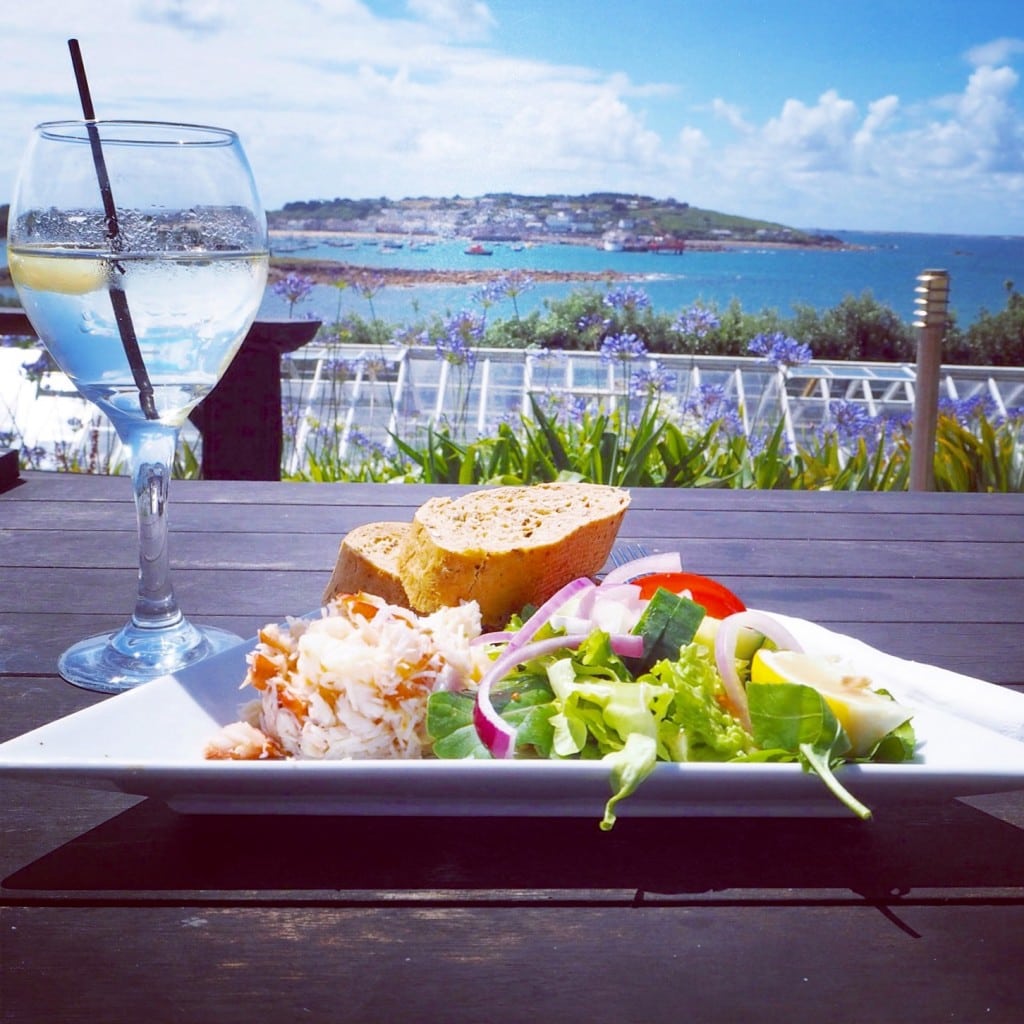 Eating in The Scilly Isles – Restaurants and Dining
For fresh food cooked with local produce and spectacular views to accompany your meal, head to Juliet's Garden Restaurant on St Mary's for lunch (pictured above).
Another great al fresco dining option is the Ruin Beach Cafe on Tresco Island, complete with a laid back beach vibe, wooden decked interiors and a pretty terrace. We opted for a selection of salads and stone oven baked pizzas (pictured below). For a slightly more formal dining option try the Flying Boat Restaurant, specialising in tantalising fish dishes.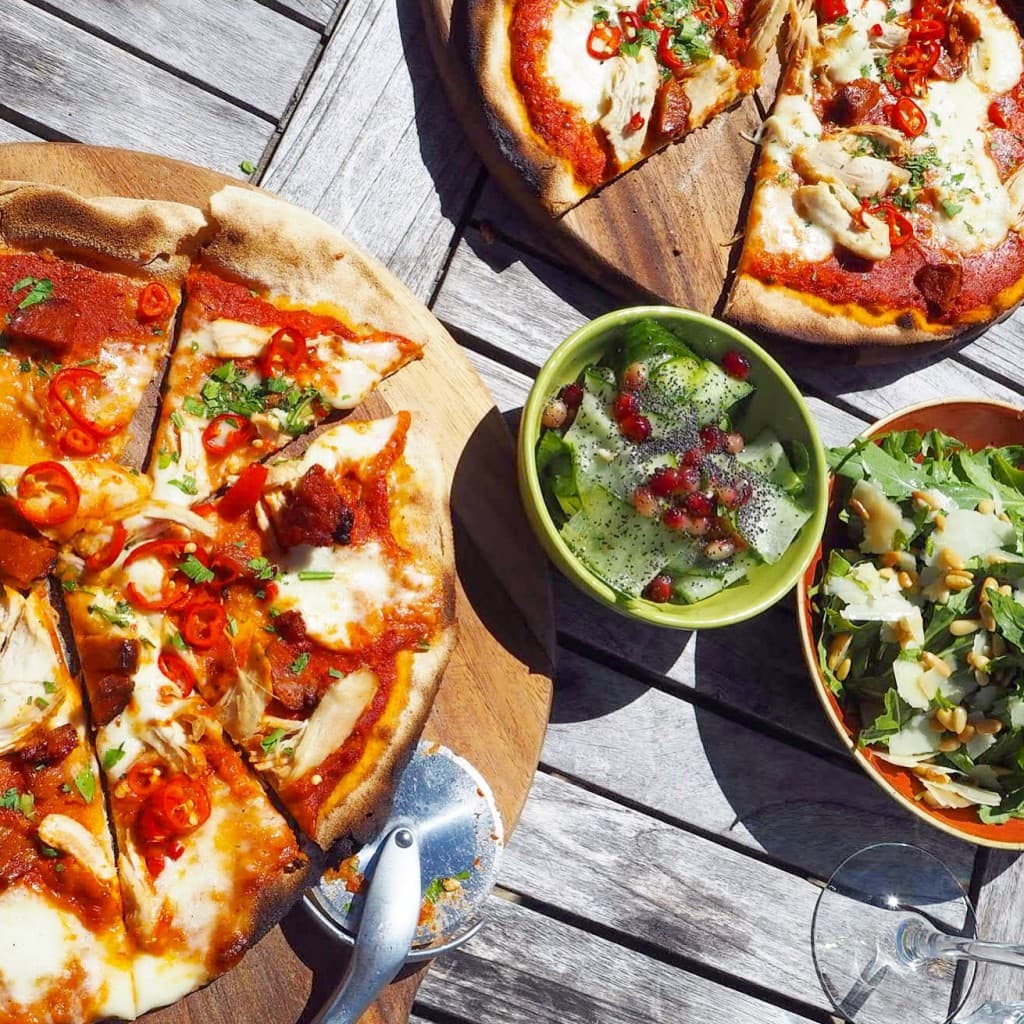 Me and my new little buddy Owen hanging out on the beach in St Mary's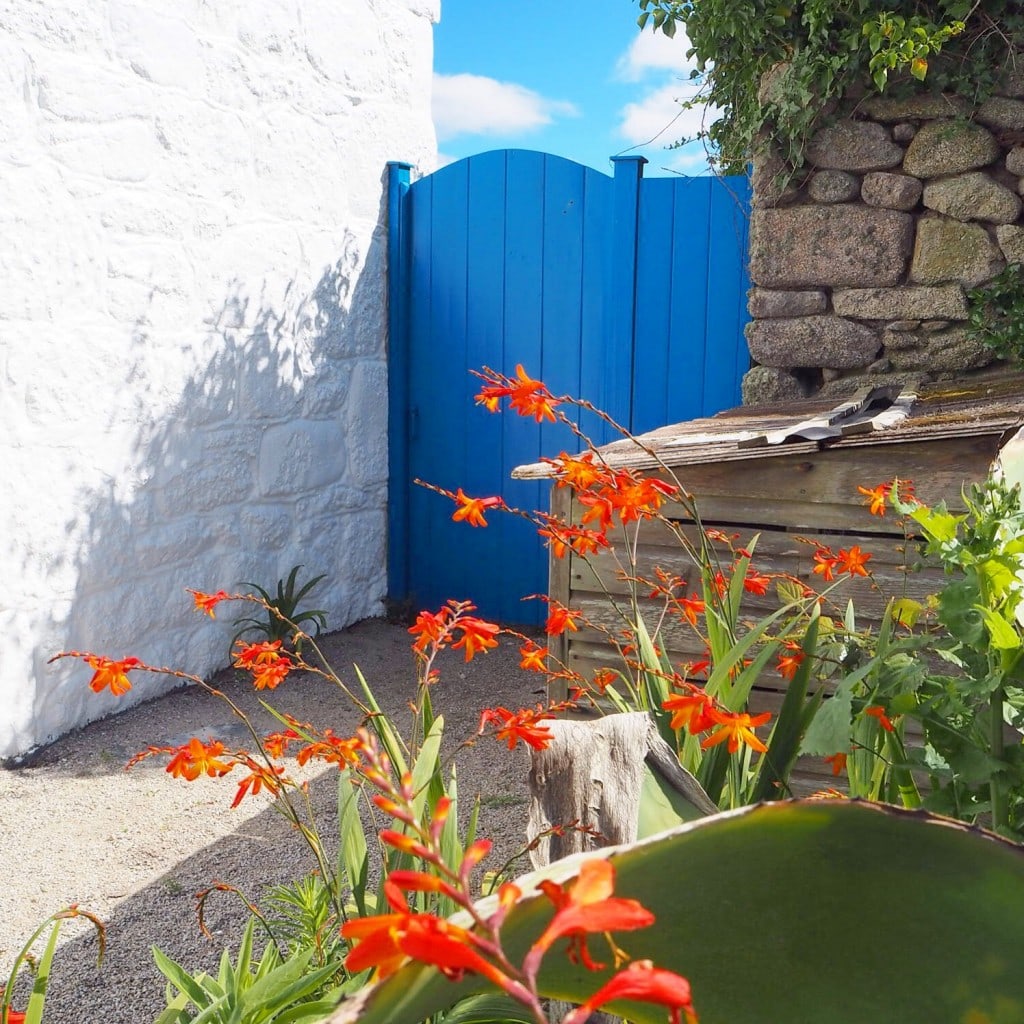 What to do in the day? Sight seeing
There's so much to see and do in The Scilly Isles and most of it revolves around the great outdoors. From boats trips to neighbouring islands, hikes through the countryside, water sports activities to just relaxing and sunbathing on the stunning beach.
Tresco Island is the most chic of the inhabited islands, boasting great restaurants, bars, a spa and an upmarket deli. Don't miss the impressive Tresco Abbey Gardens on your visit, filled with a colourful explosion of exotic and subtropical flora and fauna.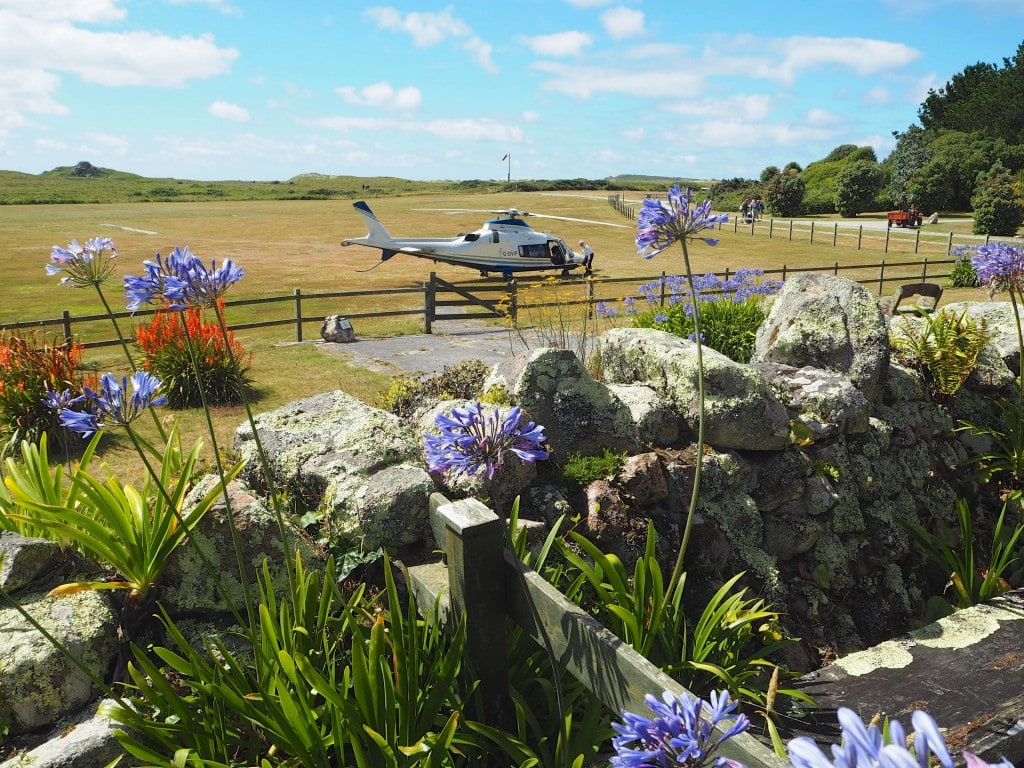 Helicopter landing at Tresco Abbey Gardens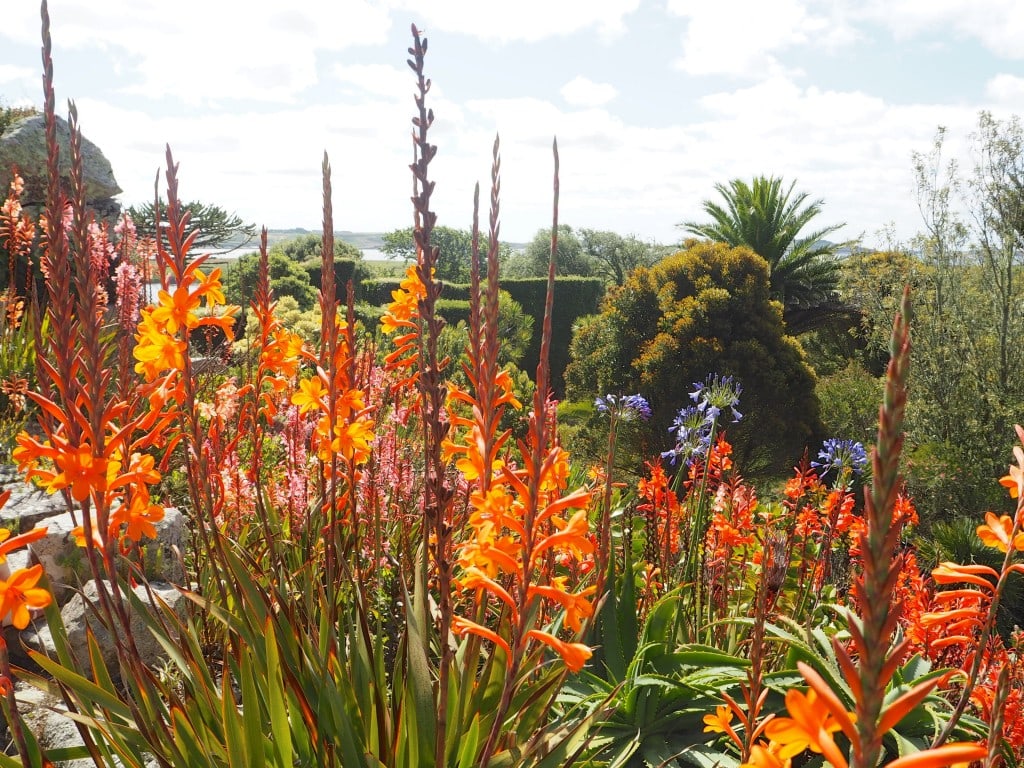 A colour explosion of subtropical flowers at Tresco Abbey Gardens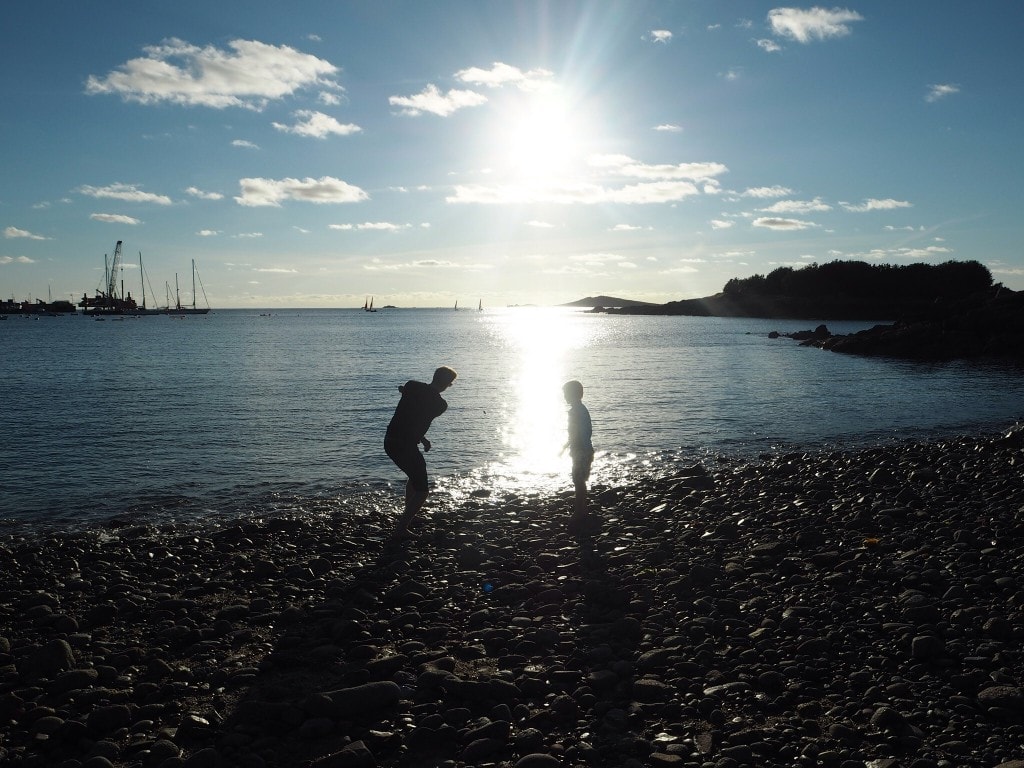 The boys skimming stones out to sea
Bye Bye from The Scilly Isles…next stop Marrakech