Trip to Portmeirion with Ted Baker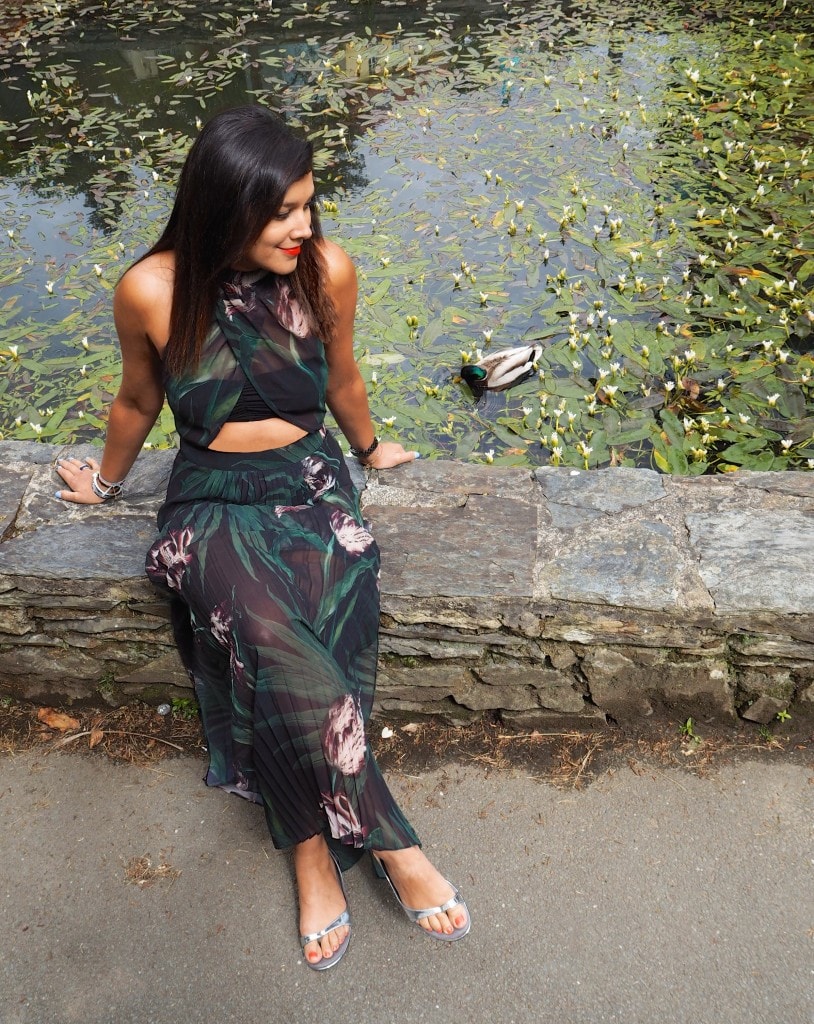 The Style Traveller Trip to Portmeirion with Ted Baker
Where? Portmeirion, Wales
Exactly? Hidden away on the Welsh coastline like a magical, multicoloured toy town, sits a beautiful, Italian-inspired village. Portmeirion on the Dwyryd Estuary is a most unusual spectacle to behold.
The village is all the work of one inspiring dreamer and architect, Clough Williams-Ellis. He purchased the plot of land, close to his hometown in 1925 for £5000. Since then it has been his life's work and passion to create this picturesque, idyllic village, using reclaimed Italian and Mediterranean architectural salvage.
Portmeirion is now one of Wales' premier attractions, hosting concerts, festivals and events. It's also the perfect spot for a romantic or family getaway. It hosts Festival No 6 in September, which I will be attending and blogging from later this year.
Why? The lovely guys at Ted Baker invited me down for the weekend to preview the new Ted Baker x Portmeirion crockery collection (available from John Lewis), which is hand made in Portmeirion.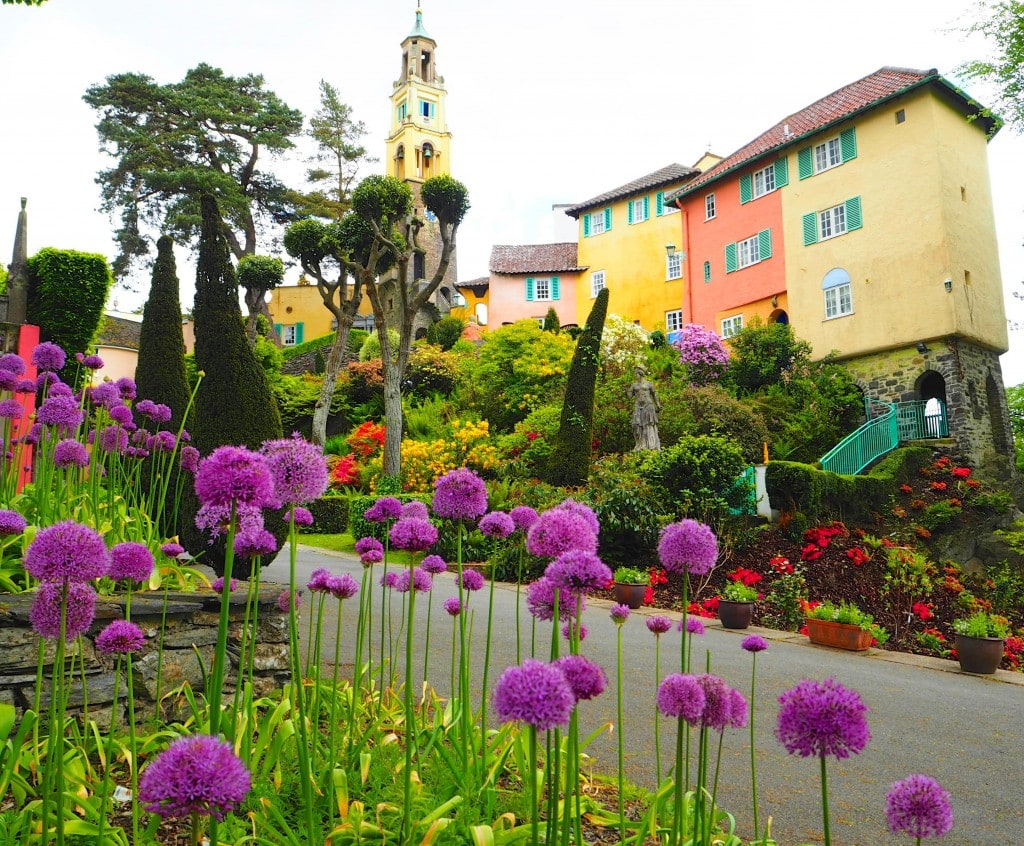 Pretty as a picture, above the view of Portmeirion from my cosy, cottage bedroom window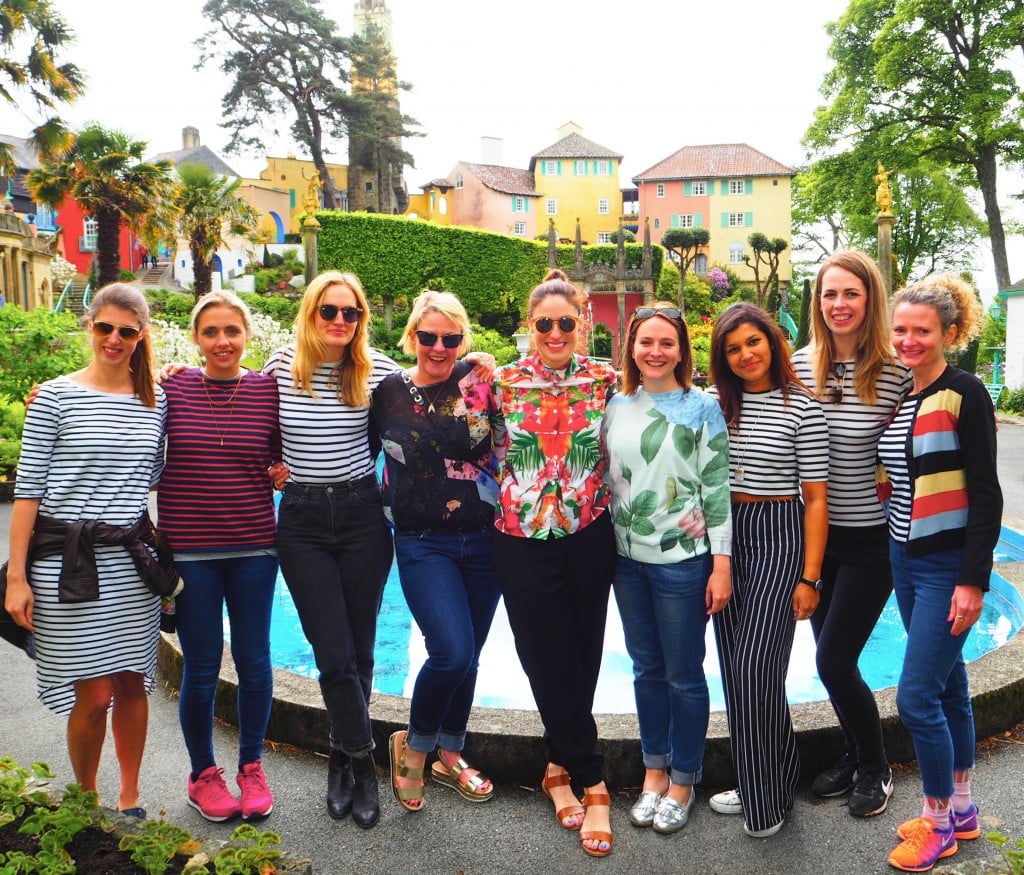 Me and the crew for the Ted Baker trip – The girls and I all arrive wearing florals or stripes! It must be a trend!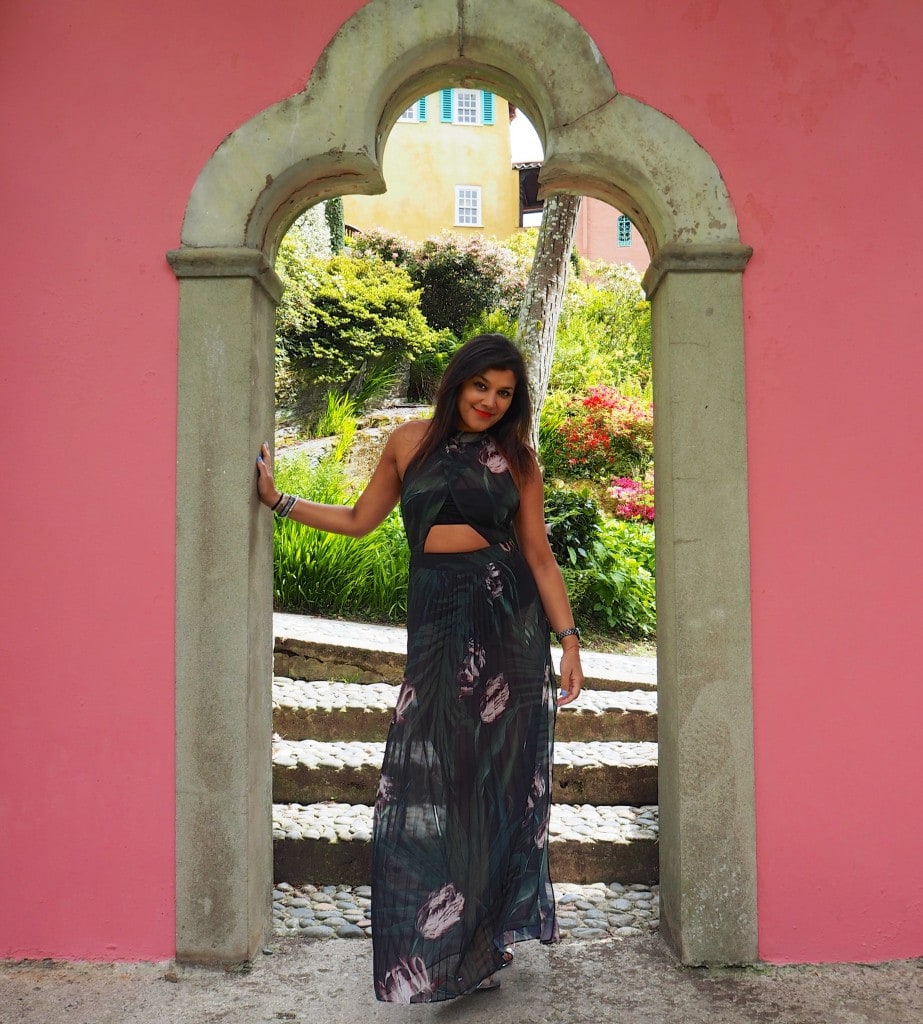 What to wear when you're there – Portmeirion
As you can see from the group shot above, daytime dressing in Portmeirion is quite casual. For some reason we all favoured breton stripes and florals. Great minds!
Continuing on the florals theme I absolutely love this Ted Baker orchid, cut out, maxi dress. It's chic, elegant and a versatile summer piece. I've worn it to various occasions from Ibiza beach bars, poolside lounging to dressing up for a little Veuve Clicquot house party.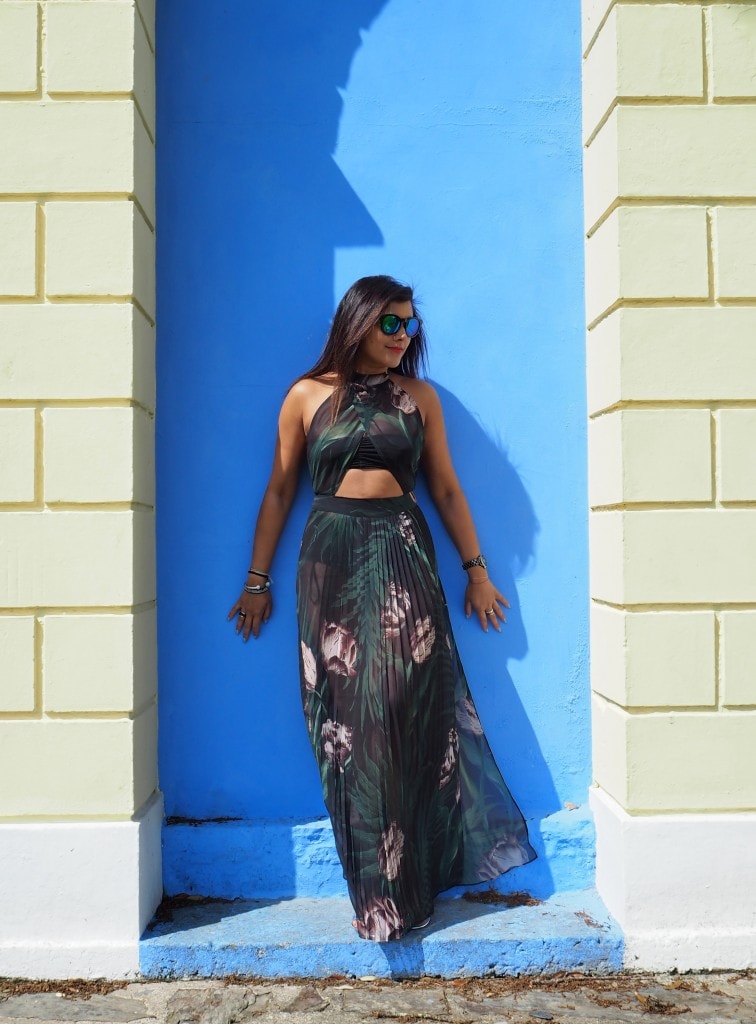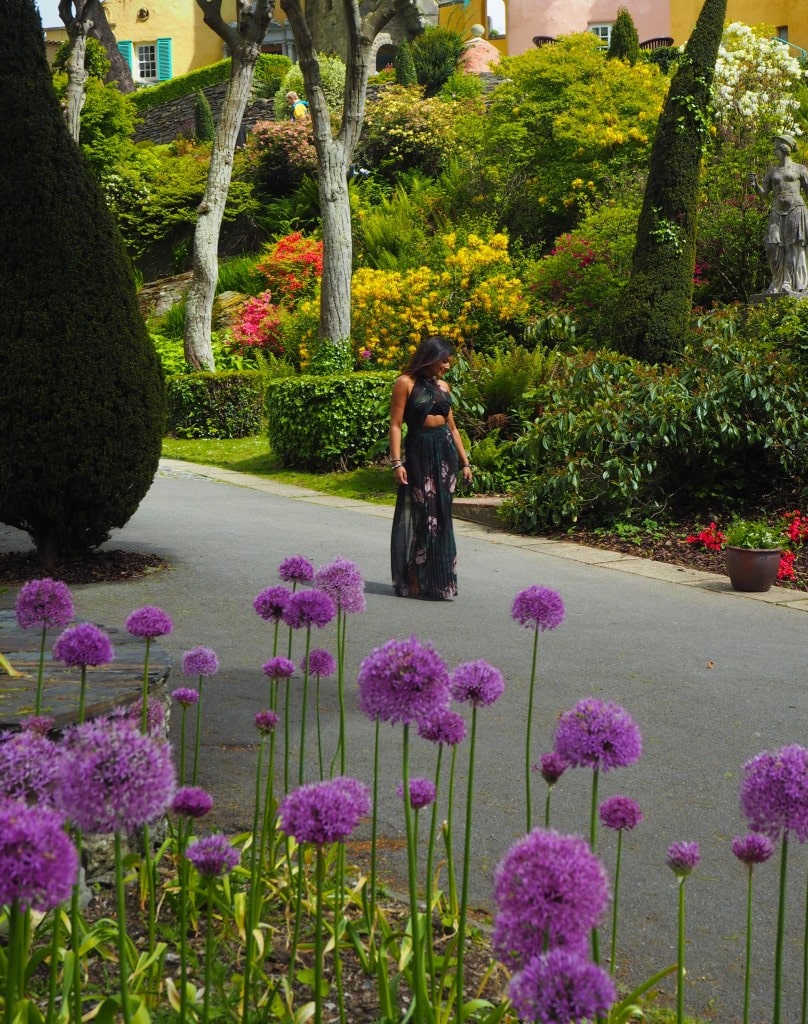 Above – Terracotta walls and Italian architecture in Portmeirion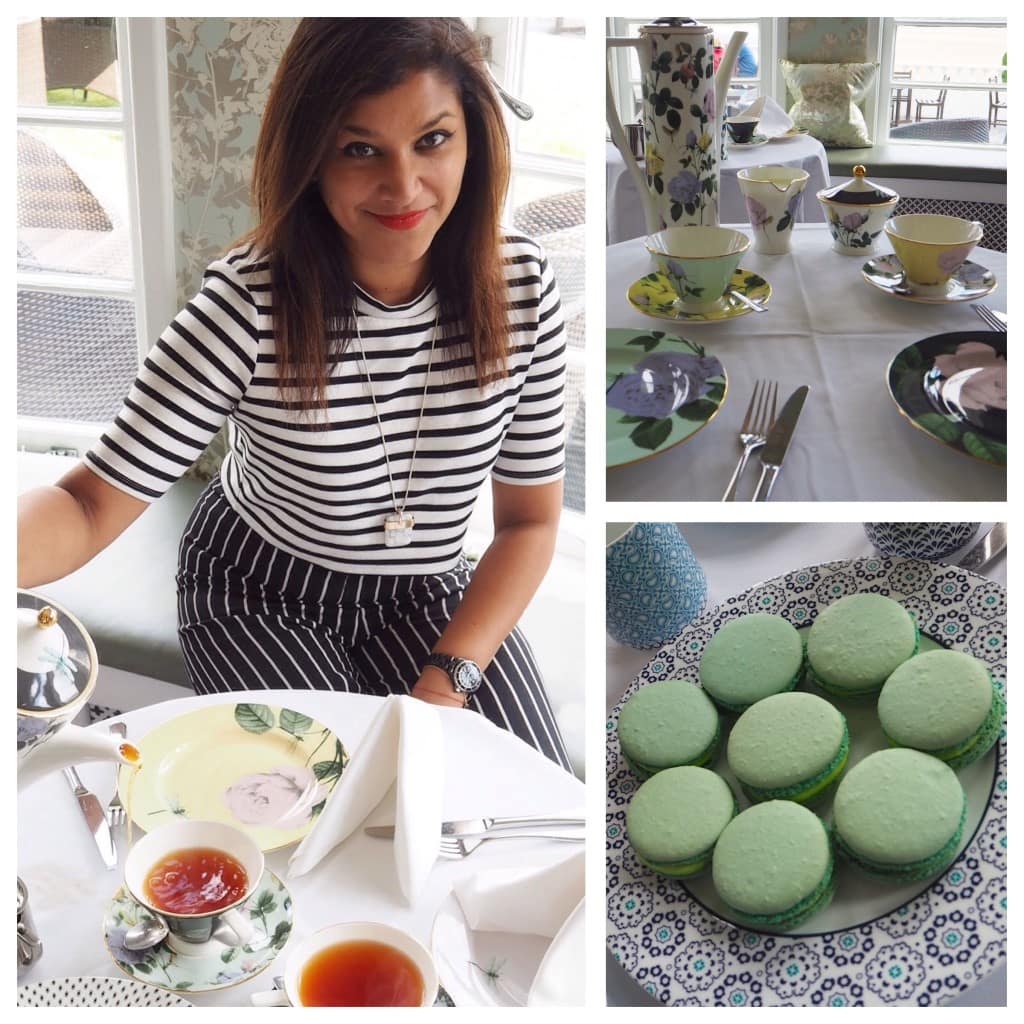 What to do in Portmeirion?

We were very lucky to be able to spend a couple of nights in one of the luxury cottages on the grounds. Once we'd checked in, it was straight to the Mermaid Spa for some lovely relaxing massages. After the treatments we had afternoon tea served in the conservatory at the Portmeirion Hotel. This is where we were introduced to the beautiful, floral printed Ted Baker x Portmeirion ceramic collection available from John Lewis (pictured above). Anyone for mint macaroons?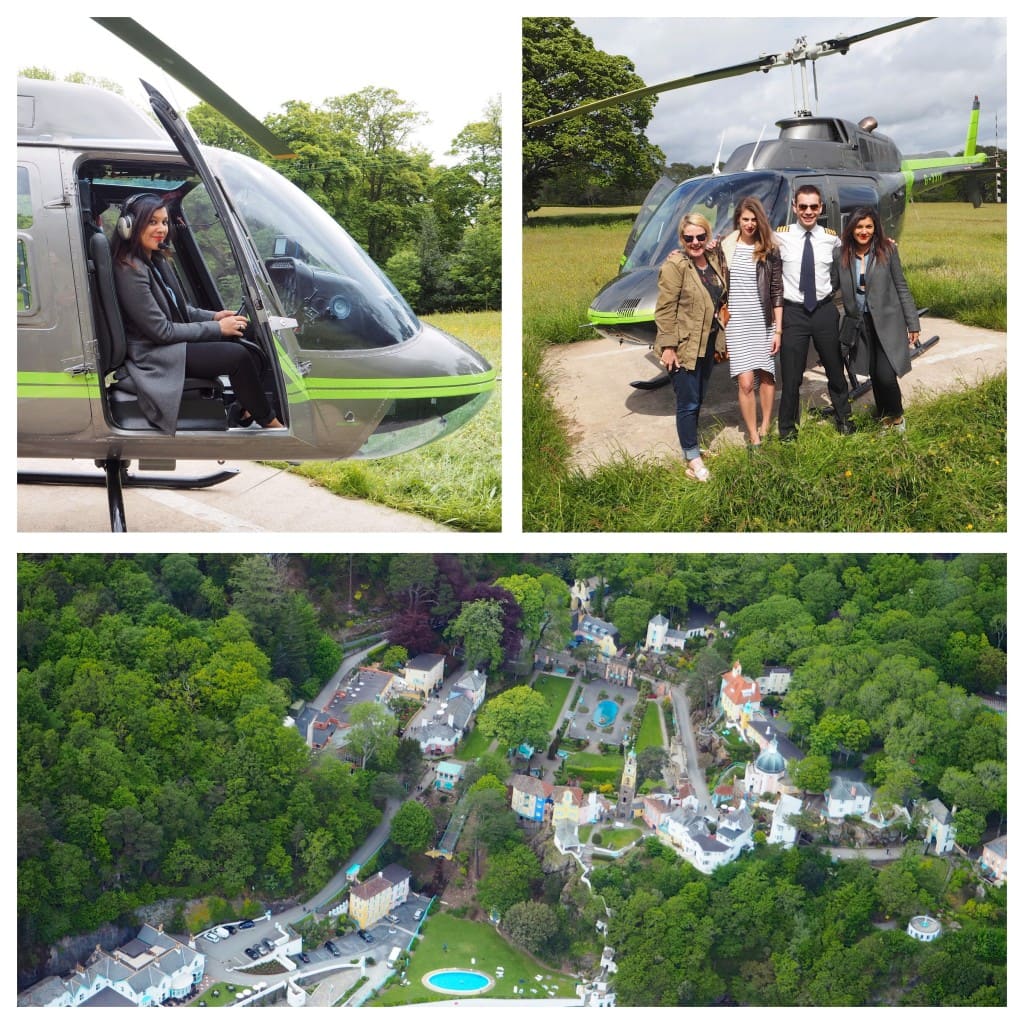 The fun didn't stop there. We then took to the skies in a helicopter, for an aerial view of the village (pictured above). And a trip across the waters to see The Isle of Man. And no, I don't actually have a pilot's license, I'm just pretending!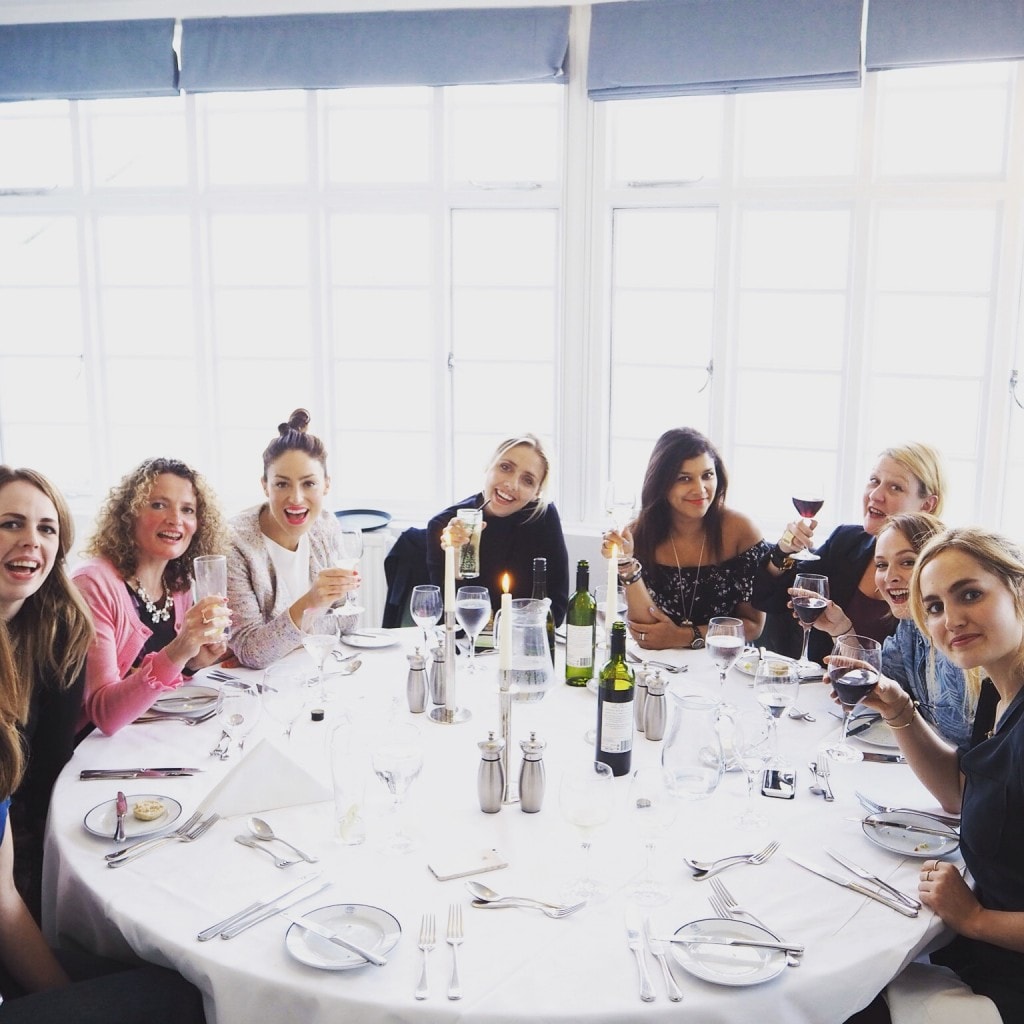 Dinner is served. The girls and I get spruced up for supper at The Portmeirion Hotel. After dinner we donned our wellies and parkas, headed into the woods and enjoyed a few drinks at the champagne campfire!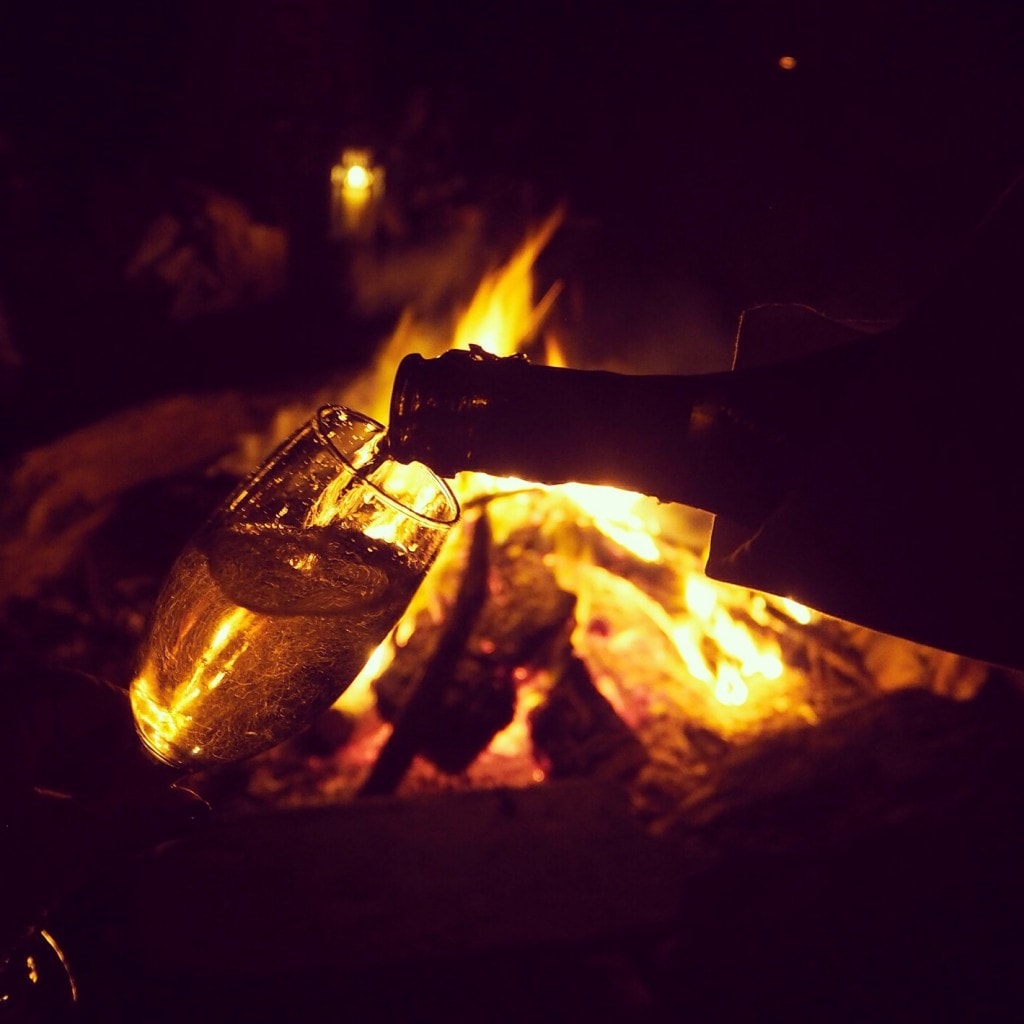 And good night from Portmeirion… for now…see you again in September for Festival No 6!