What to wear in Venice – Lace special
What to wear in Venice – Lace special
Where? Venice, Italy
When? winter 2016
Why? I was very lucky to be invited to stay at the luxury J W Marriot resort and spa in Venice recently. Before going on such trips there's always the dilemma of what to pack….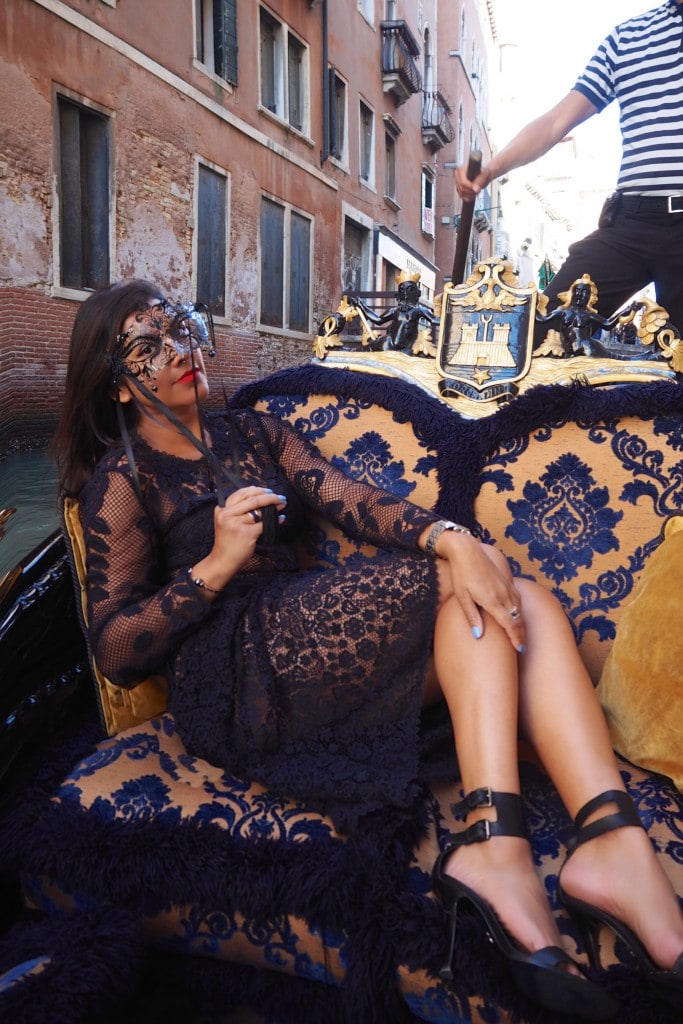 What to wear when you're there – Venice
Venice is a rather affluent and stylish city, filled with designer and boutique shops. During the day the Venetian's dress impeccably, very smart and chic. Of an evening depending on what your plans are the vibe is also quite dressed up.
If you've planned a night at the theatre or dinner at a restaurant such as Dopolavoro or Harry's Bar, ladies, I'd recommend heels and cocktail attire and gentleman need collars and often suit jackets. Also take a pair of smart shoes. But as a general rule if you're just out for the evening the sartorial rules are smart casual.
This season one of my favourite trends is 'underwear as outerwear', so think silk slip dresses, slightly sheer, sexy pieces and of course, lace. The colourful island of Burano, off the coast of Venice, is renowned for making the most beautiful lace in the world. Here's my What to wear in Venice – Lace special shoot…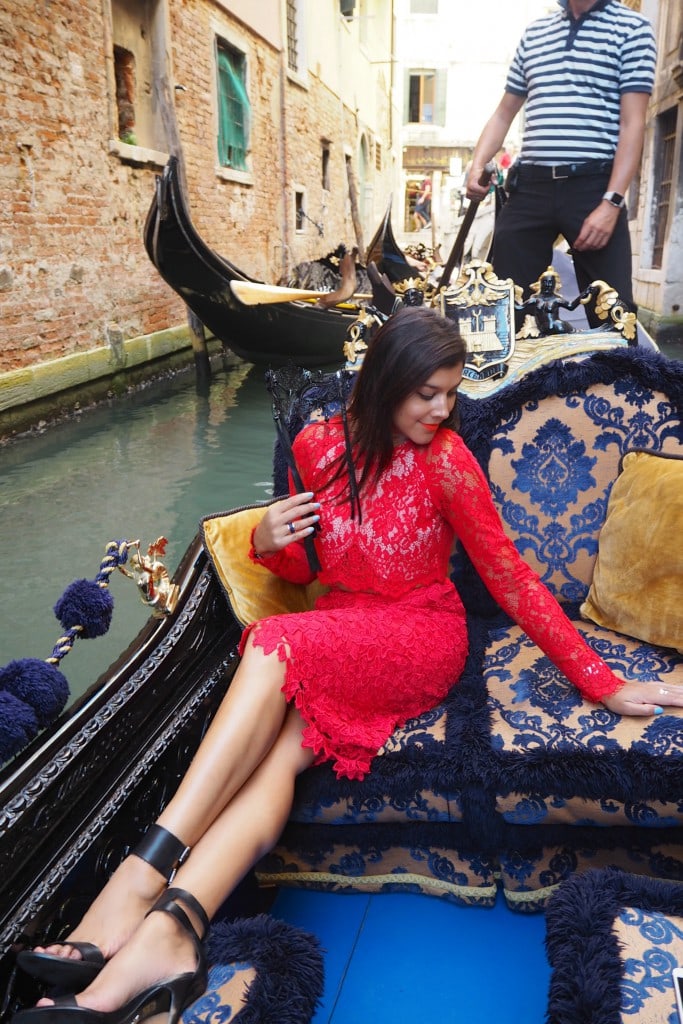 Outfit 1: Bonnie wears red co-ord top and skirt by The Jetset Diaries, heels by Kurt Geiger, masquerade mask bought in Venice.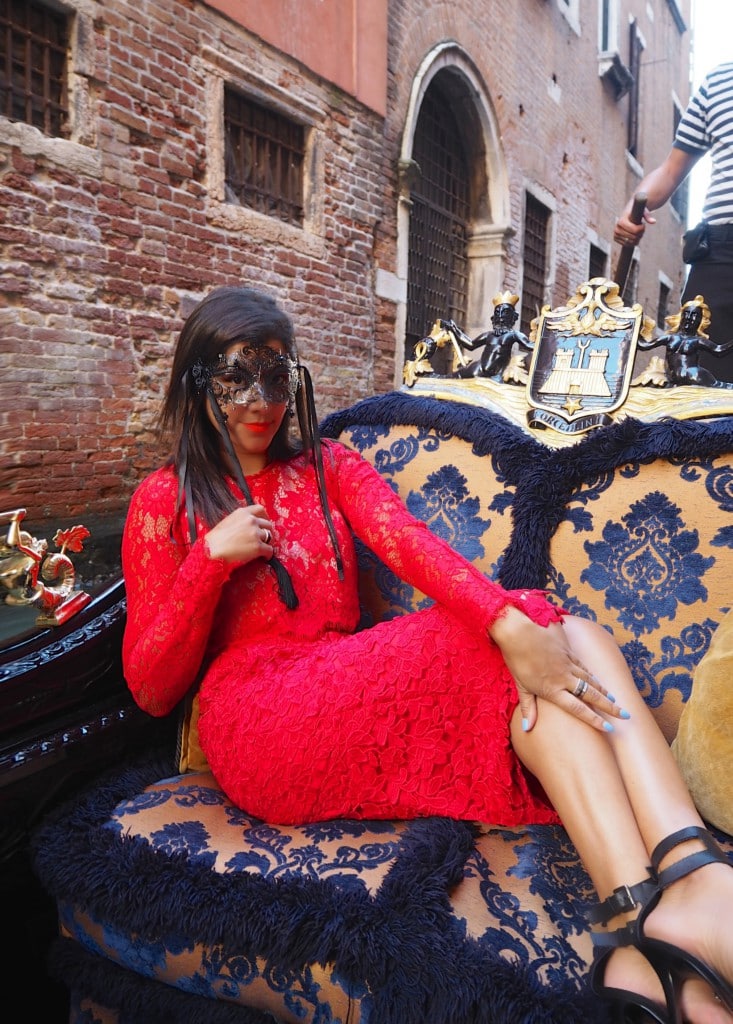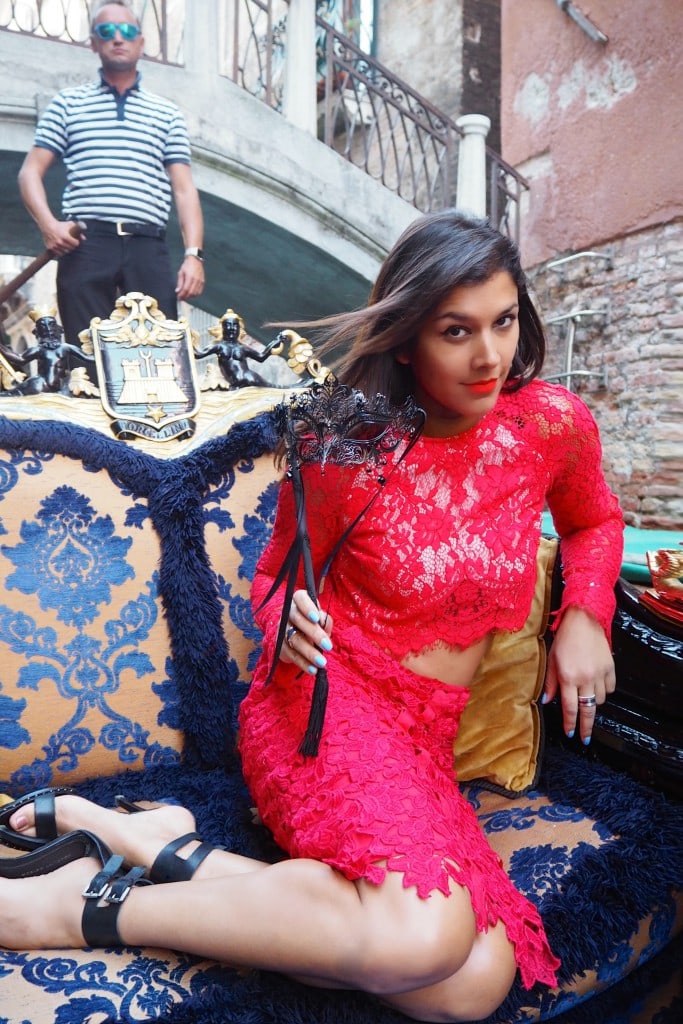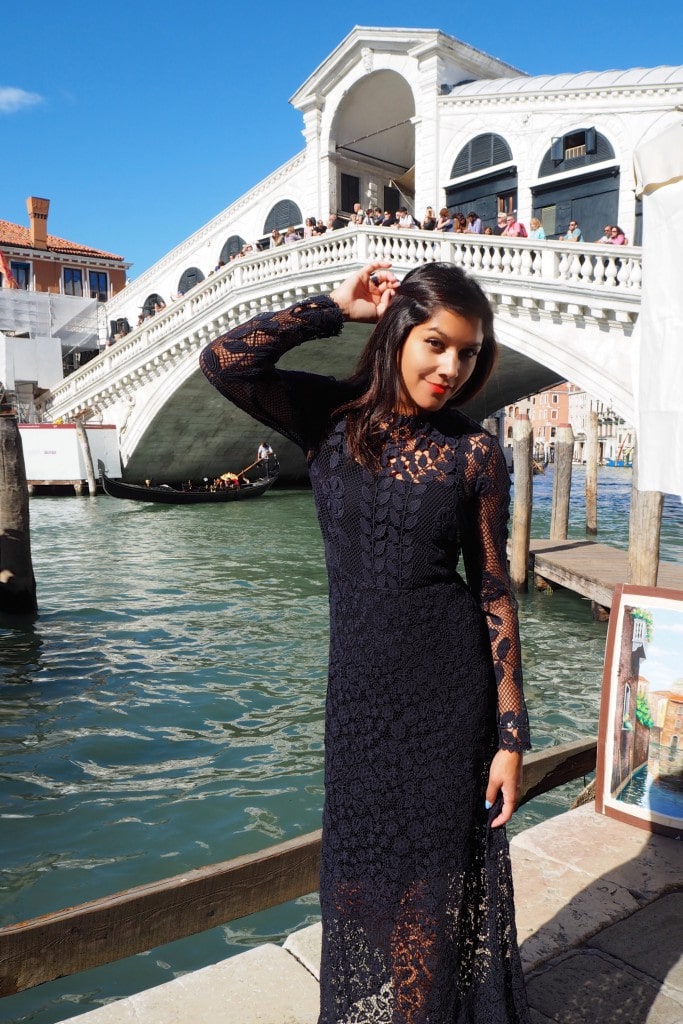 Outfit 2: Black lace dress by Red Valentino, heels by Kurt Geiger, masquerade mask bought in Venice.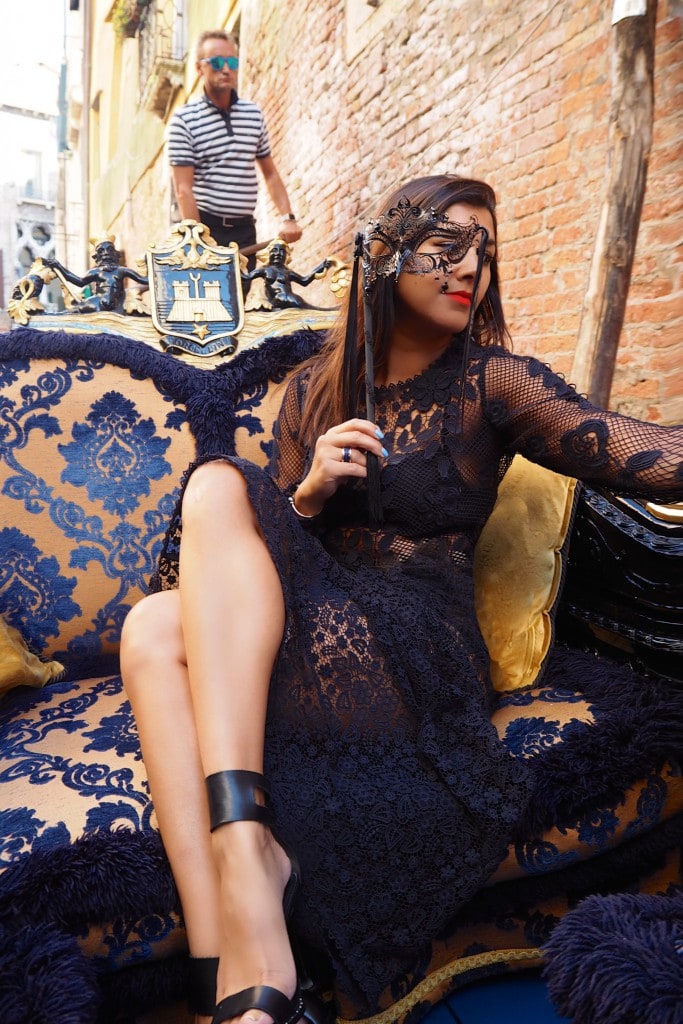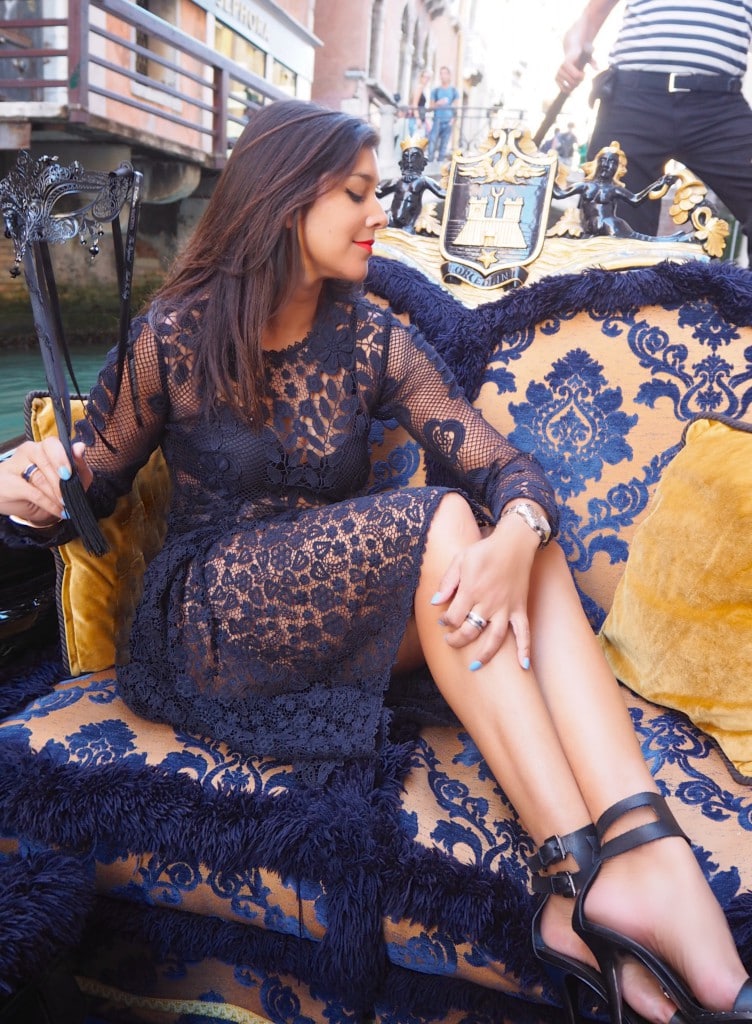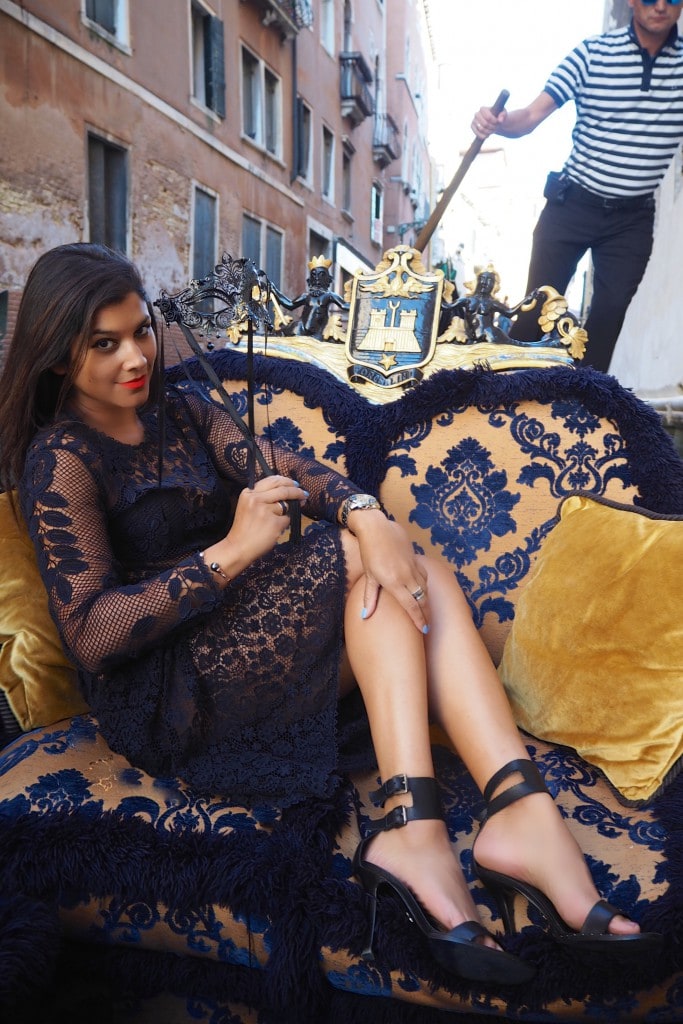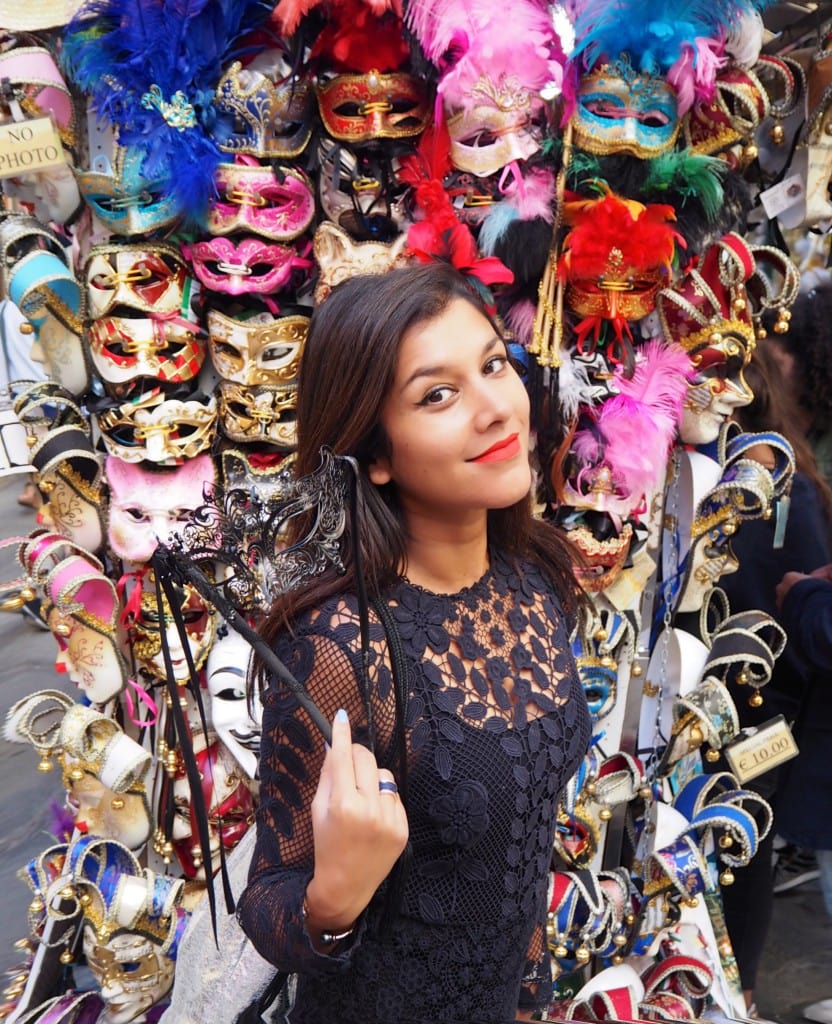 Good bye from Venice, next stop the beautiful, colourful island of Burano.
For more Style Traveller posts on Italy and Venice click here.
Arrivederchi x