How to do Christmas Shopping in Style – London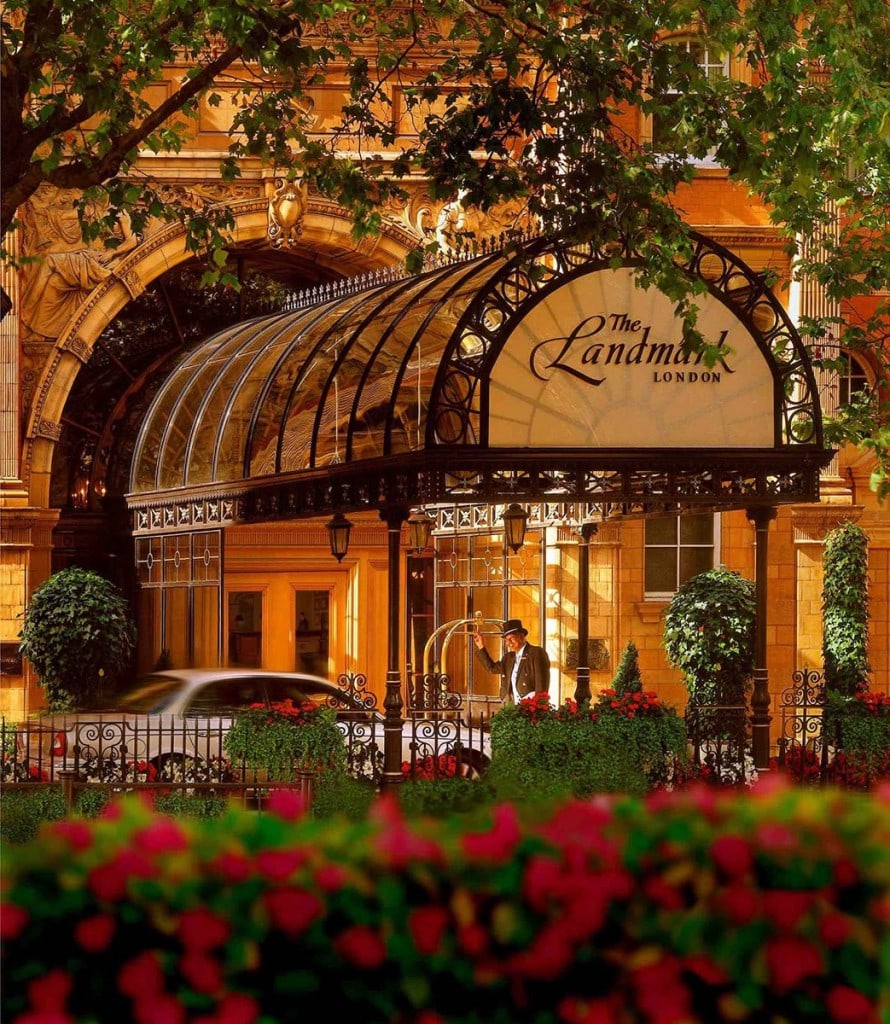 How to do Christmas Shopping in Style -London
Where? Bicester Village and The Landmark London
When? November 2016 – the shopping package runs all year round
Why? The rush to get all of my family and friends Christmas presents is usually a last minute dash for me, so when Bicester Village and The Landmark London hotel invited me to try out their shop till you drop package I was more than happy to try it out. #StyleTravellerSpon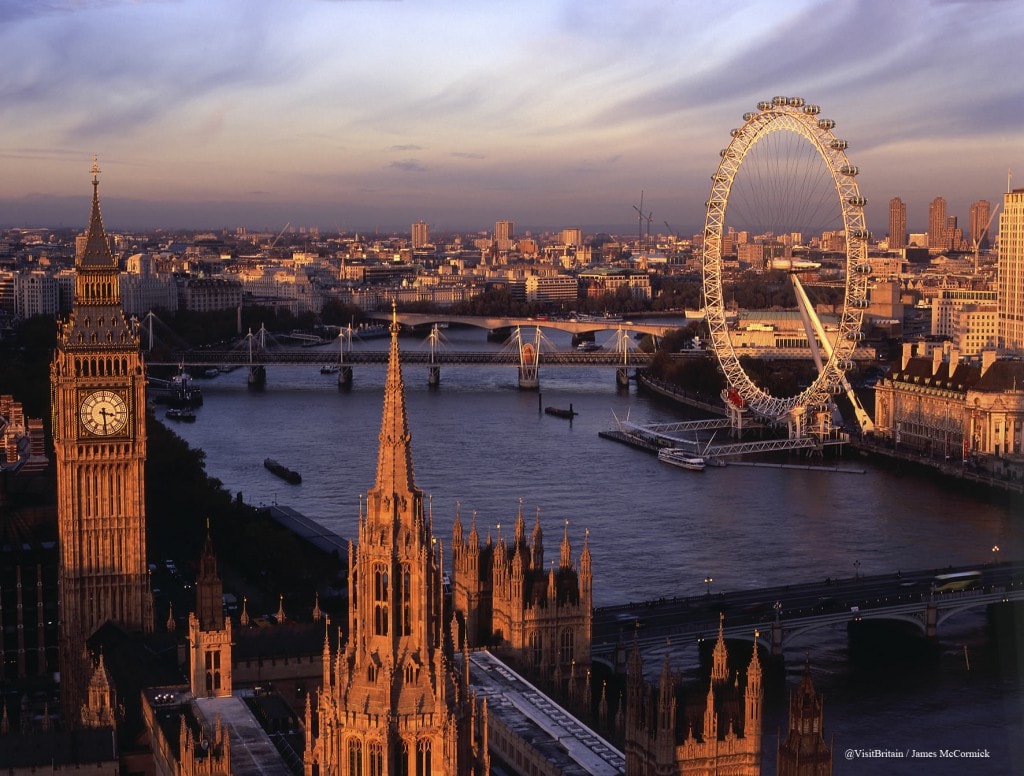 Bicester Village retail outlet is just over an hours train ride from London's Marylebone Station. Once you arrive at the discount retail village you can explore over 130 shops, bars and restaurants. We had lunch at the lovely Farmhouse Cafe owned by Soho House & Co.
After a full on afternoon of shopping and doing some serious damage to my credit card in the like of Celine, Sandro, Mulberry, Smythson, Prada and Calvin Klein Underwear, to name a few, I decided to give my bank balance and my weary shopped out body a bit of a rest.
So we headed back to the big smoke for an overnight stay at the luxurious Landmark London hotel in Marylebone, just around the corner from the station.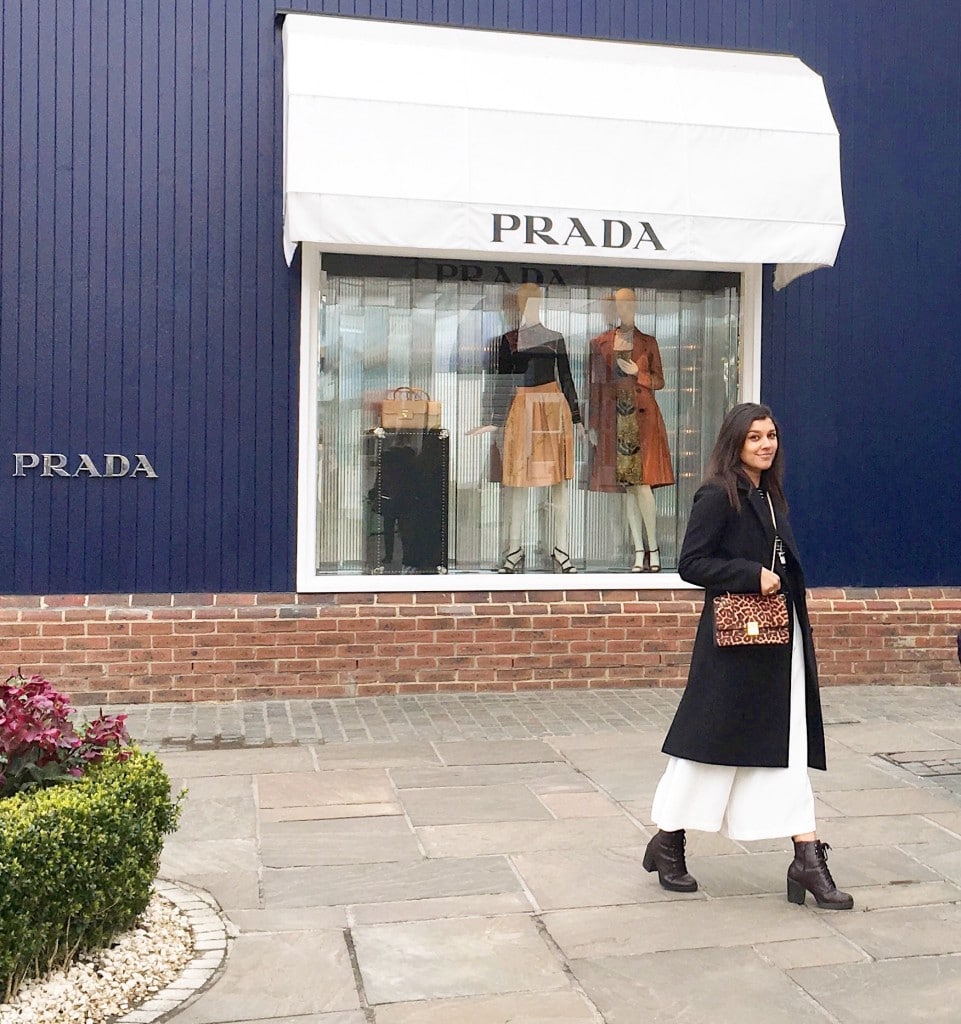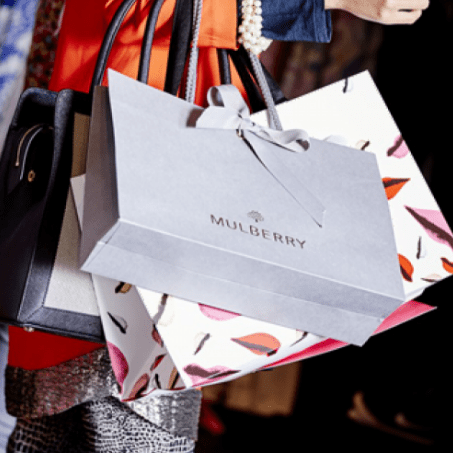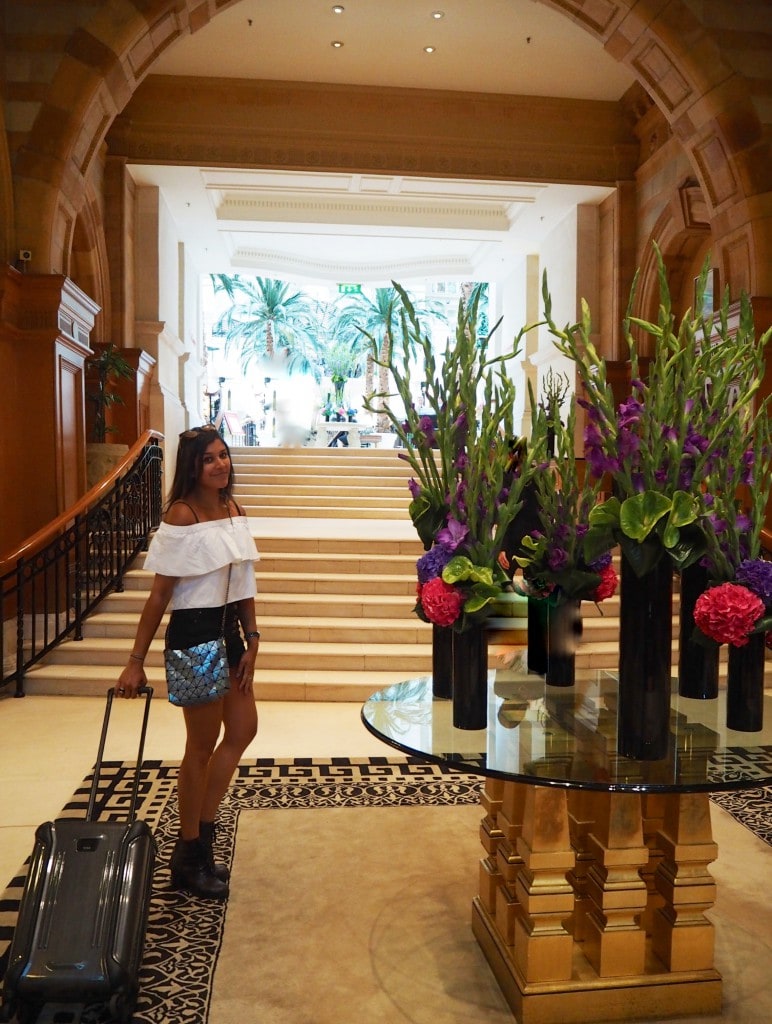 Just time to drop my case off into my suite before heading to the spa for a back and shoulder massage. Which is much needed after carrying all those bags! Luxurious interiors in soft muted tones set the scene in the decadent lobby at the hotel.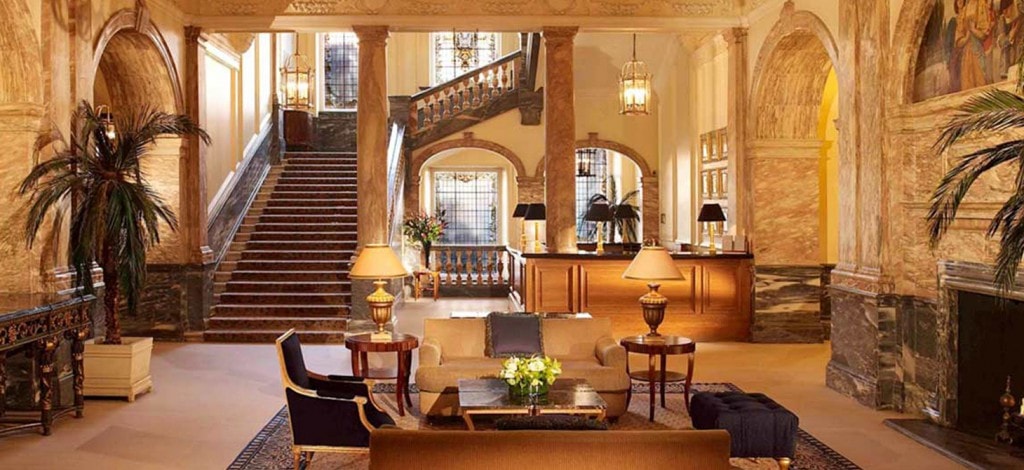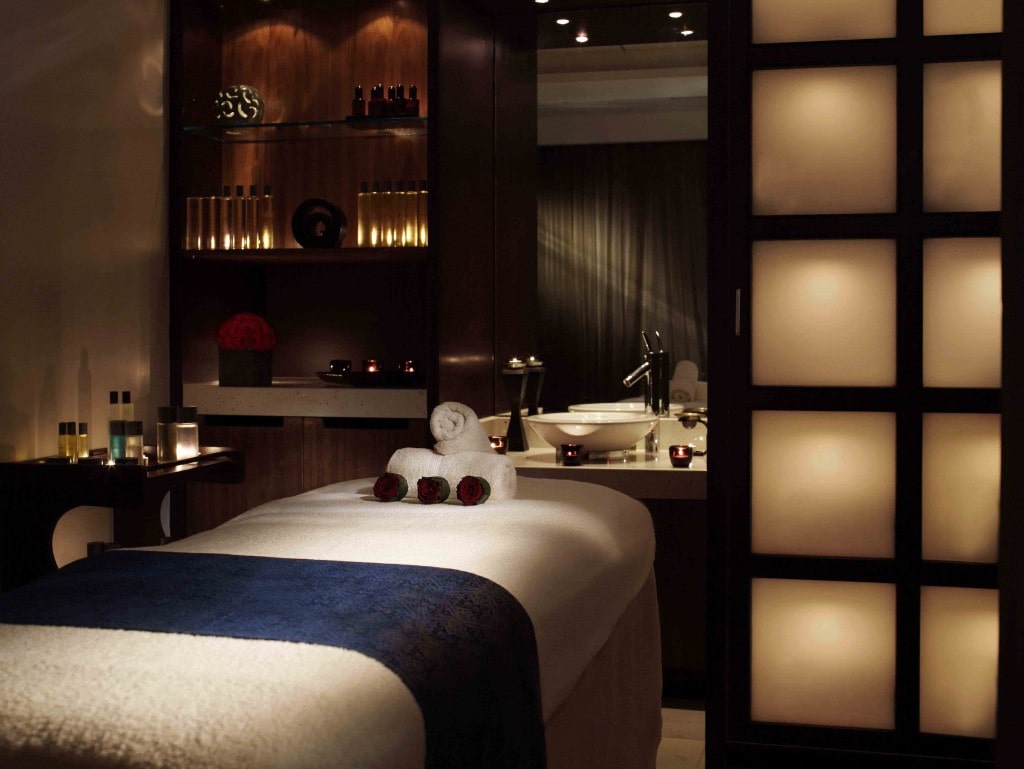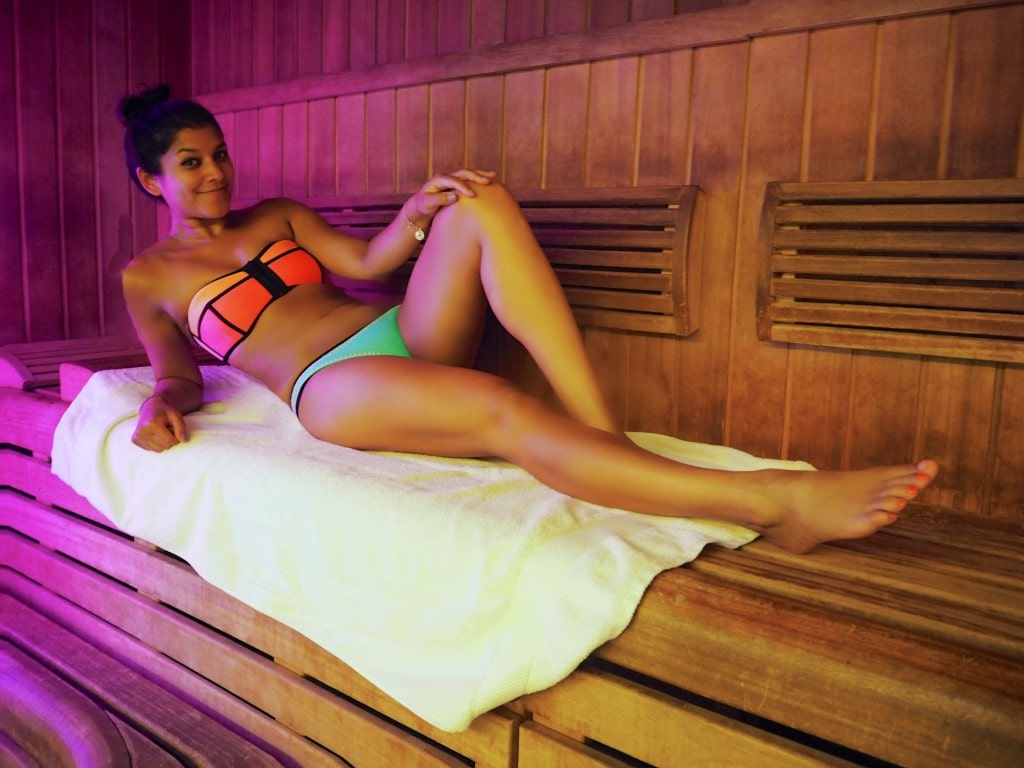 Post massage I'm ready for sauna and a little swim pre dinner.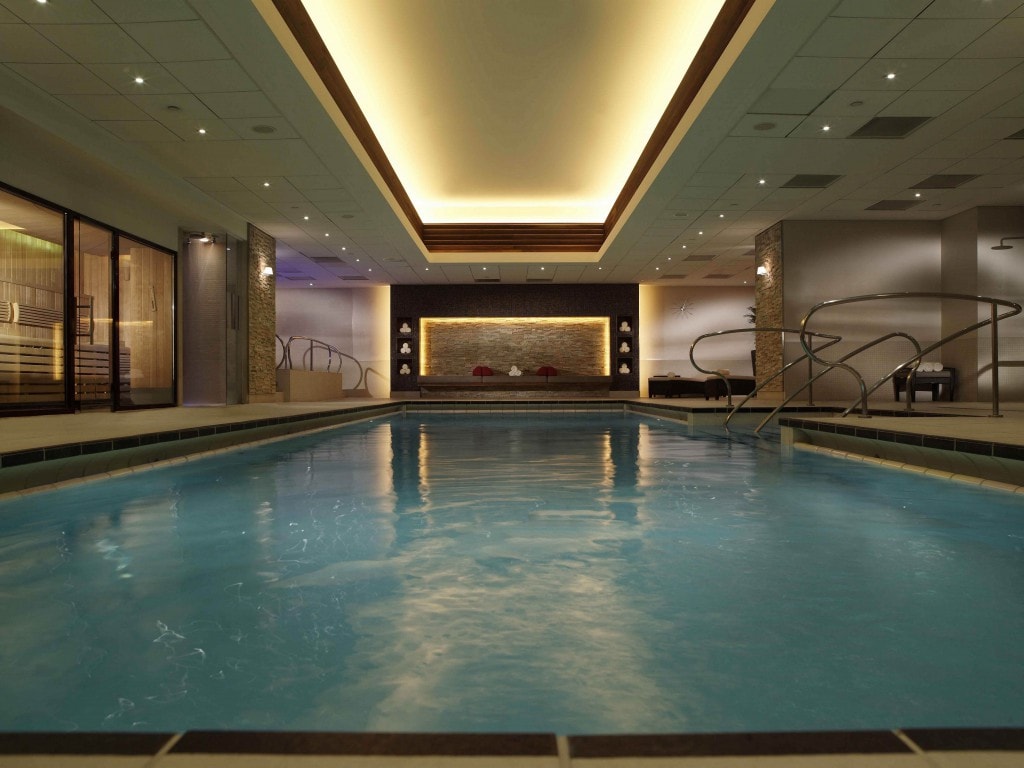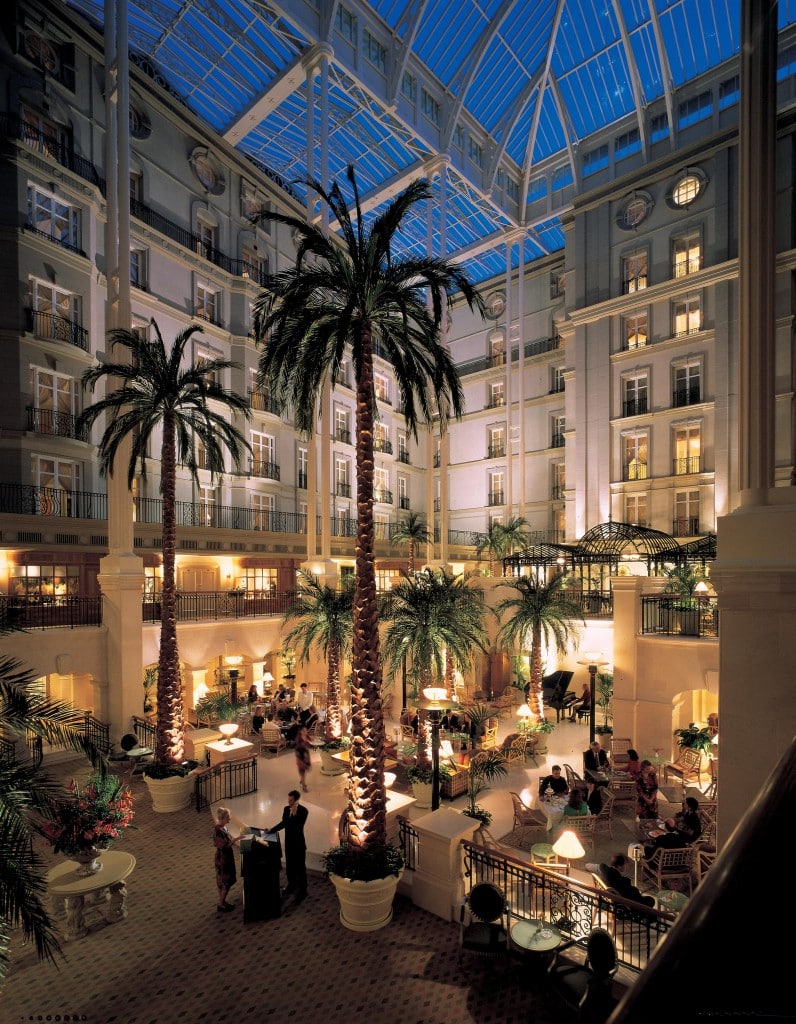 Night falls in the winter garden in the hotels atrium and we head back to our sumptuous rooms to get dressed up for supper.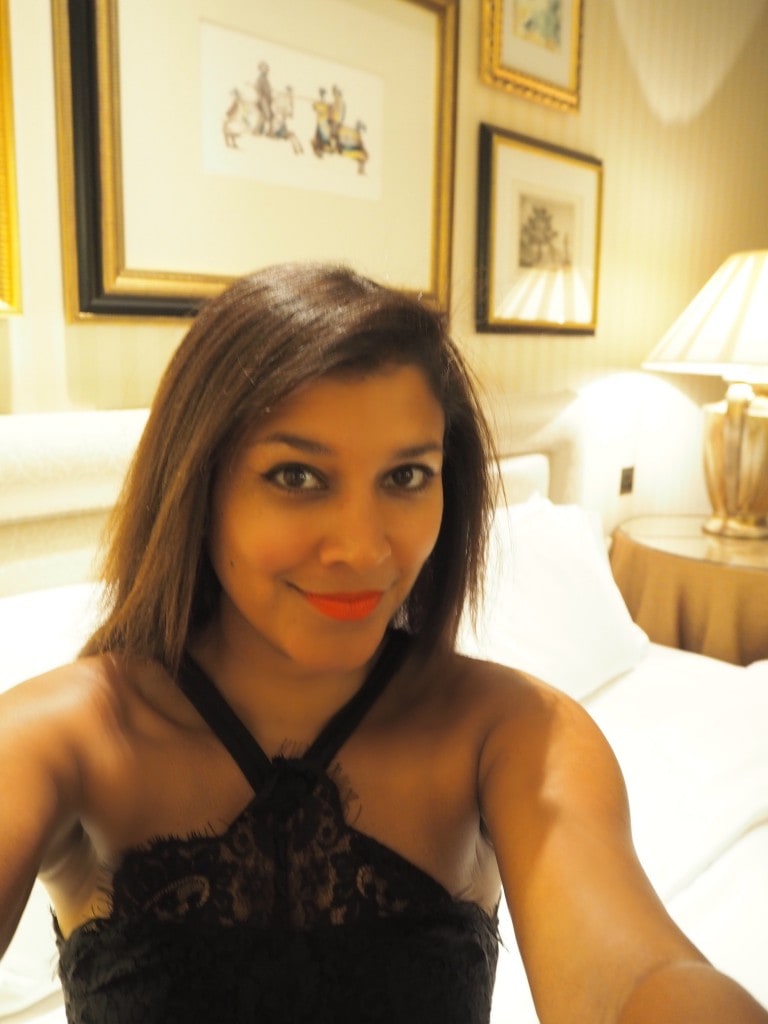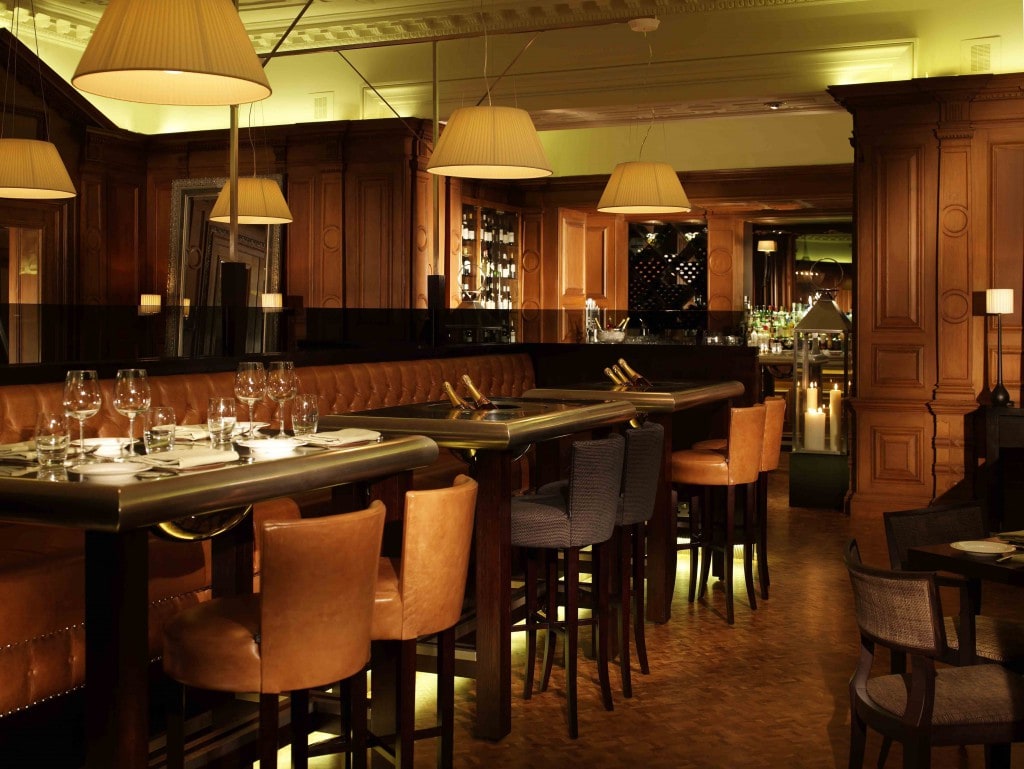 A quick aperitif in the hotels Mirror Bar followed by a delectable three course dinner at the TwoTwentyTwo Restaurant.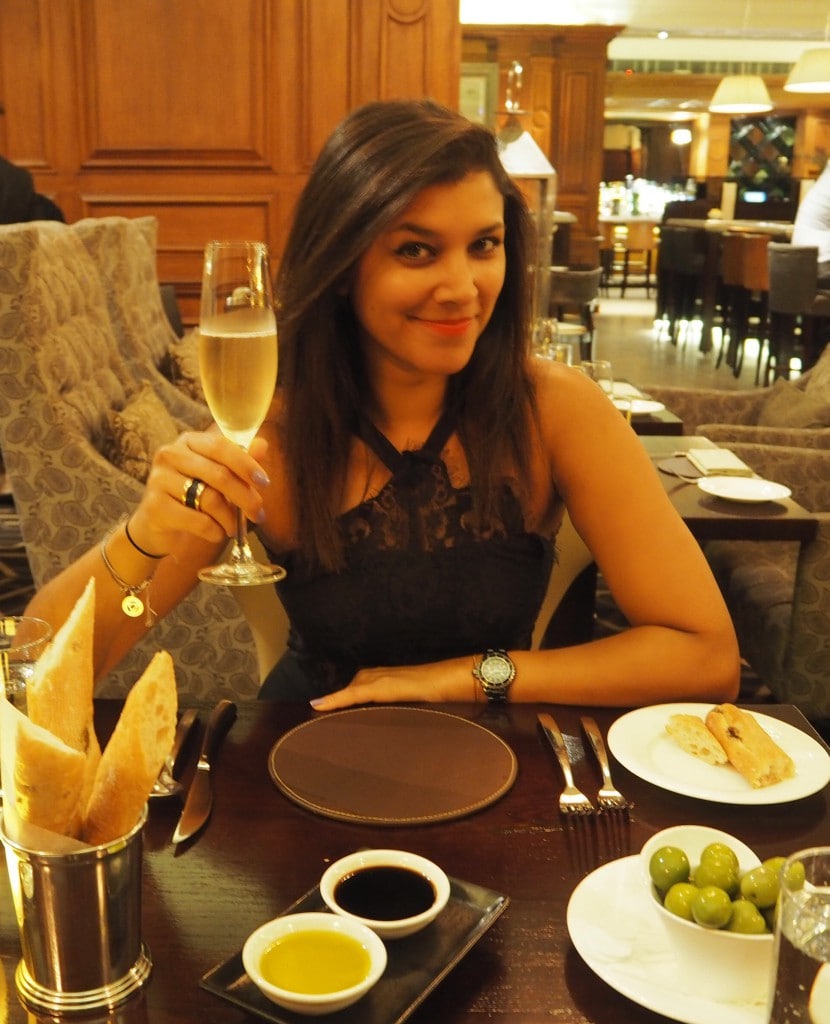 Cheers! My delicious scallop starter at the TwoTwentyTwo Restaurant.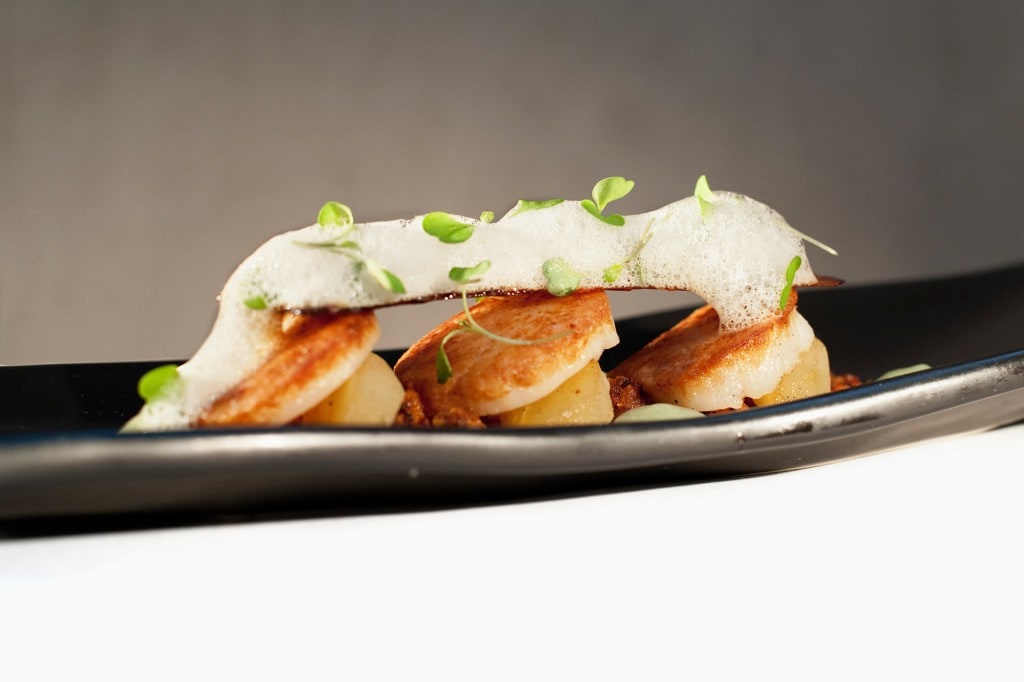 And so to bed….
After a great nights sleep in the divinely comfortable beds it's time to eat again! This time in the beautiful, conservatory style Winter Garden restaurant. Pick from the a la carte menu or indulge in the colourful breakfast buffet.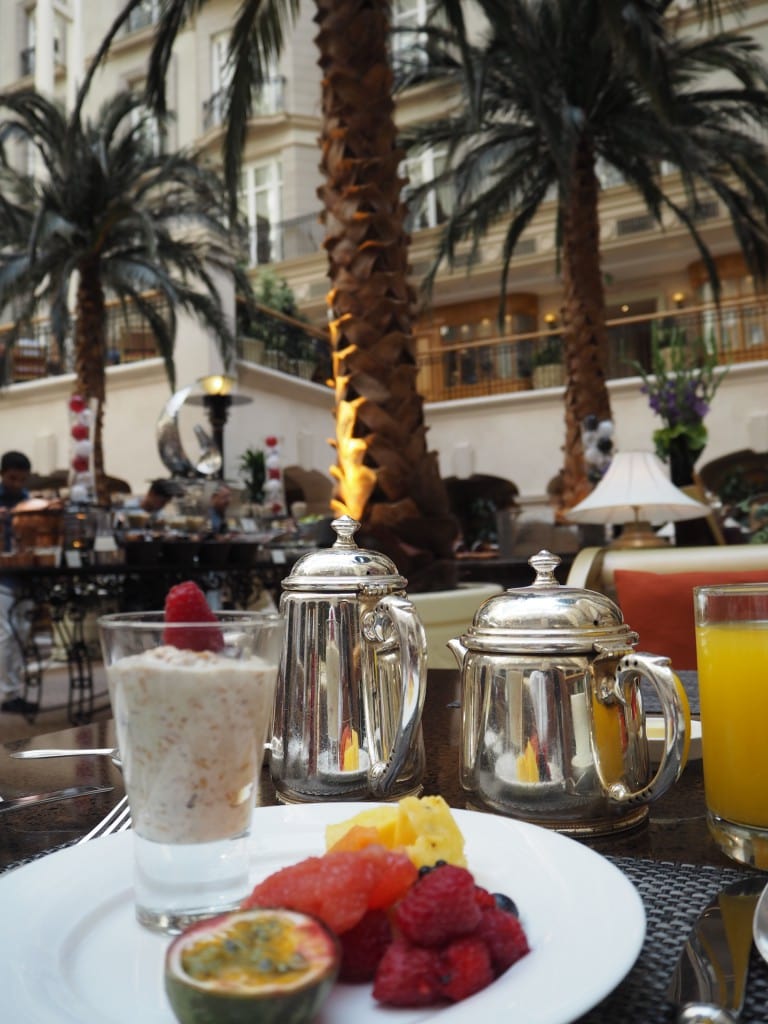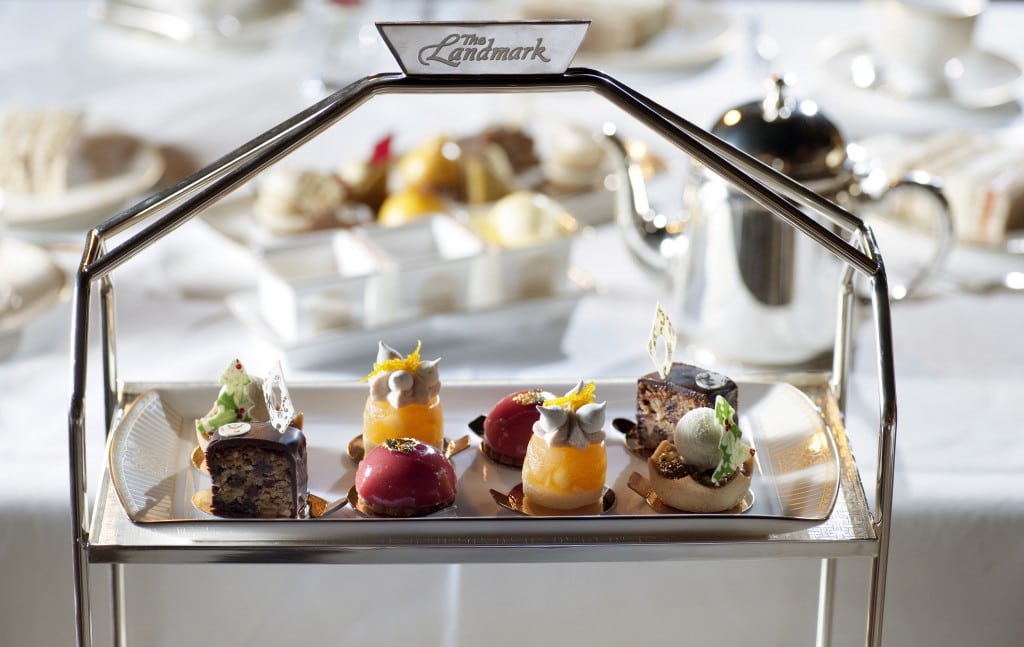 And not quite ready to leave straight after breakfast I decided to stay on for afternoon tea, which is quite an event at The Landmark London. Expect jazz and a rainbow of cakes and treats, it's such a lovely way to end the weekend. All my Christmas shopping done and feeling chilled and relaxed, ready to face the week.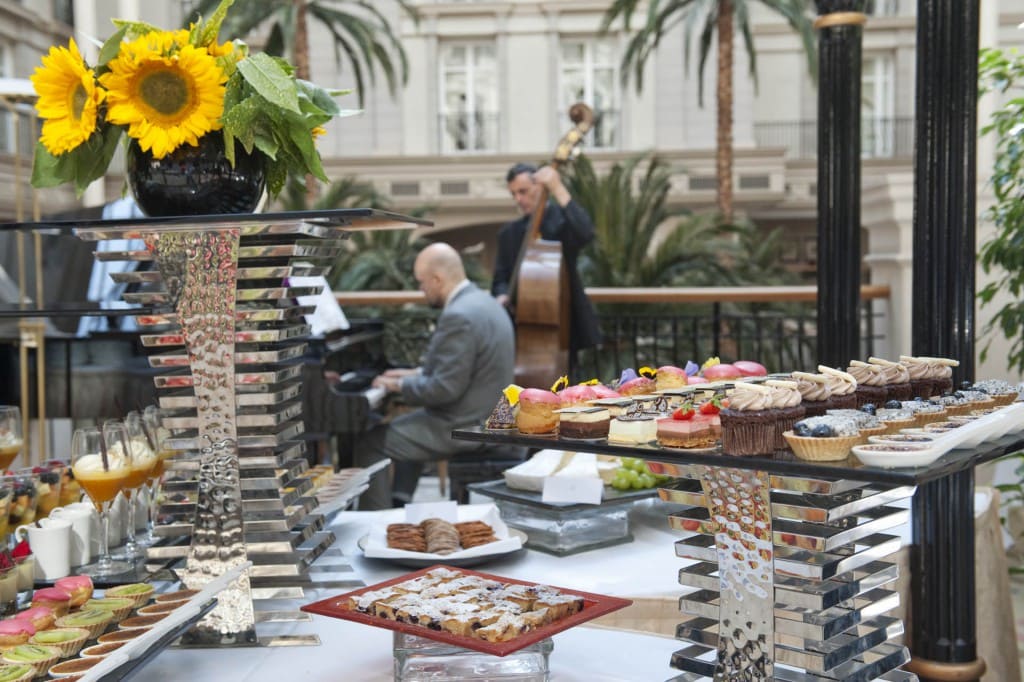 The Shop 'Till You Drop package offers guests the following perks:
•   Overnight stay for two in a luxurious guest room
•   A bottle of Champagne upon arrival
•   Direct return Chiltern Railways train ticket for two to Bicester Village
•   An additional 10% discount VIP card for Bicester Village
•   Exclusive complimentary hands-free shopping
•   Complimentary VIP lounge access in Bicester Village
•   Complimentary delivery of shopping to the hotel on purchases over £500
•   35 minute back, shoulder massage following your shopping trip – this was my favourite bit!!
•   Full English Breakfast for two in the Winter Garden the following day
Price start from £339 including VAT
For information and booking visit www.landmarklondon.co.uk or call 020 7631 8000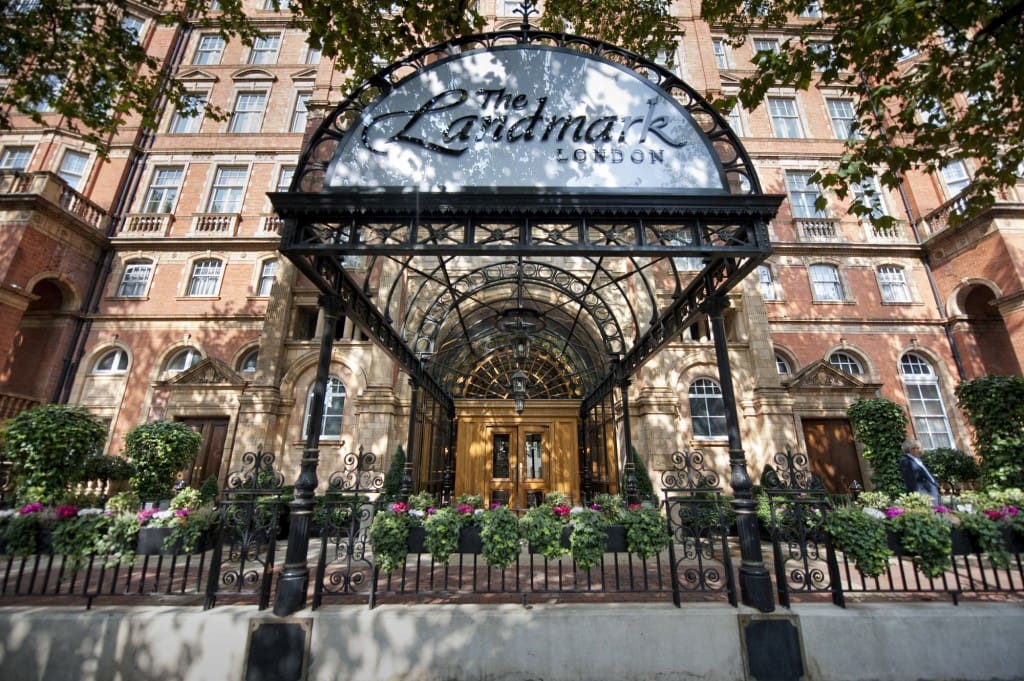 Bye bye from The Landmark London, happy shopping.
For more from Bicester Village check out my Santa Barbara – Bicester Village packing shoot.
Next stop Burano in Italy…Bon Voyage.