Bahamas – Holiday packing with Asos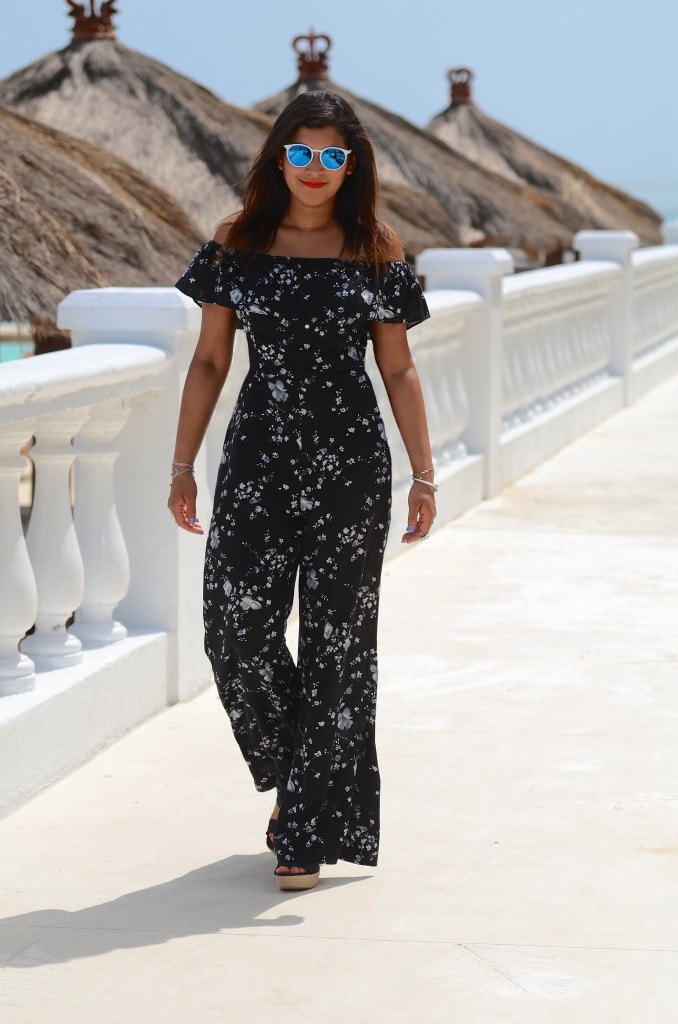 Where? The Bahamas
Shot at? The Sandals Royal Bahamian Spa Resort & Offshore Island, Nassau
Why? This month I was super excited to be invited out to the Bahamas, to party at the Junkanoo Carnival. The trip was split up between days at the luxury hotel and on the beach, to evenings partying at the carnival. But what do you actually wear to carnival? Good question. Luckily my good friends at Asos were on standby to kit me out with a full Caribbean wardrobe. To shop online at the Asos Holiday hub click here.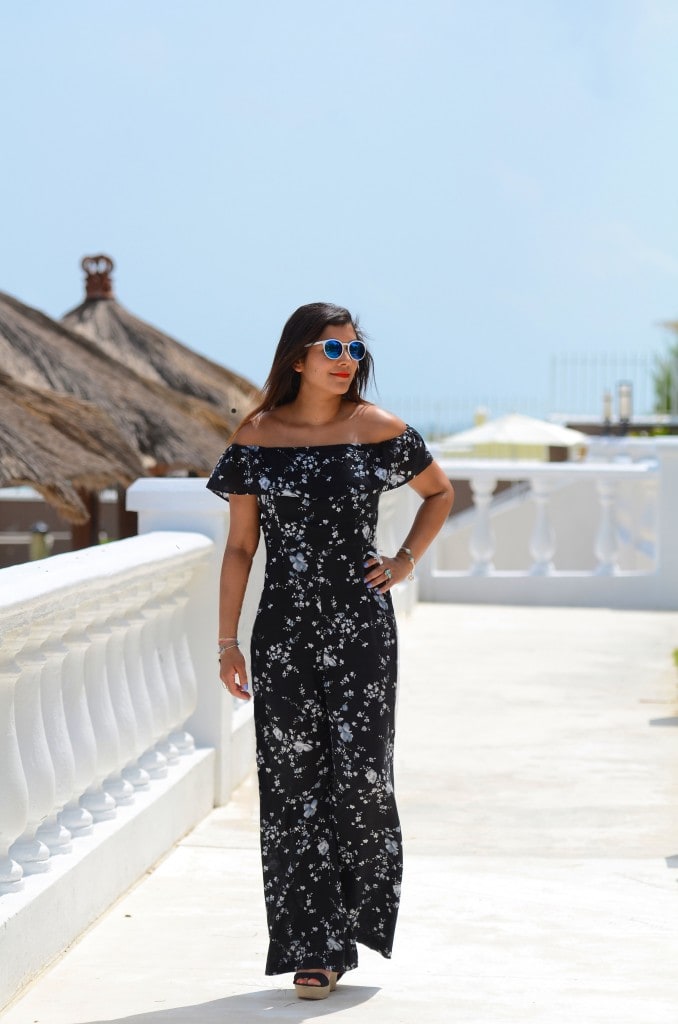 The perfect summer jumpsuit – Above and below: Black floral jumpsuit, white metal sunglasses both Asos and black wedges – Uggs.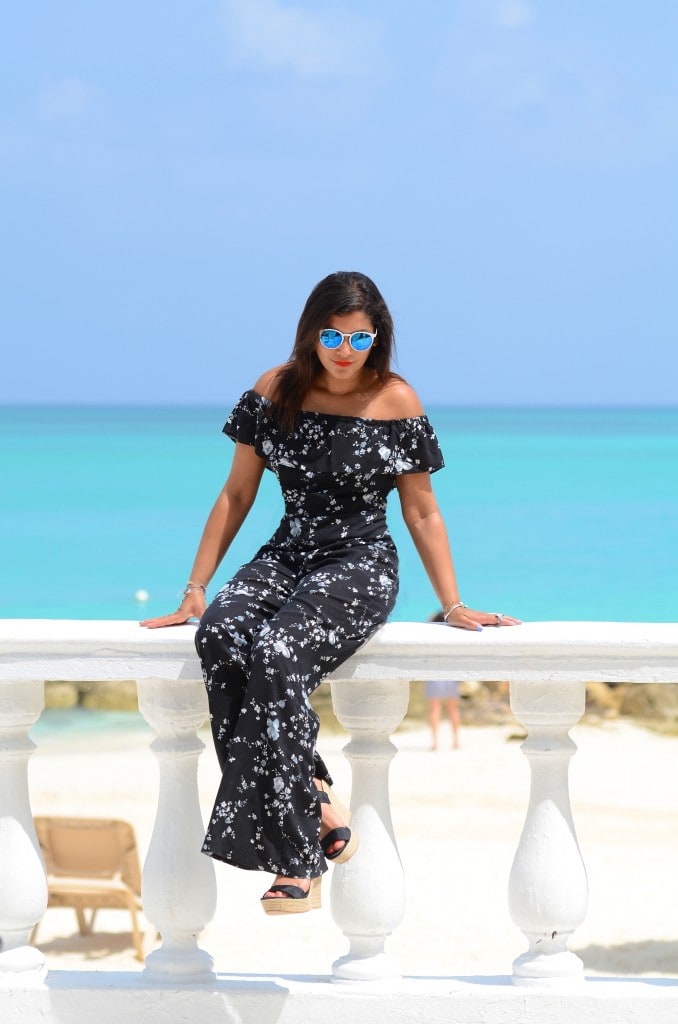 Carnival involves a full day of partying in the searing heat, being surrounded by myriad, colourful costumes, so you need to wear something that fits in with the festivities, but is also comfortable. So I chose a cute denim shift top and shorts outfit (below) and a metallic hologram skirt (keep scrolling). For evening you need to up the tempo a little and ramp up the glam factor. Keep scrolling to see my pick of Asos' spring summer range, for the perfect Bahamas suitcase.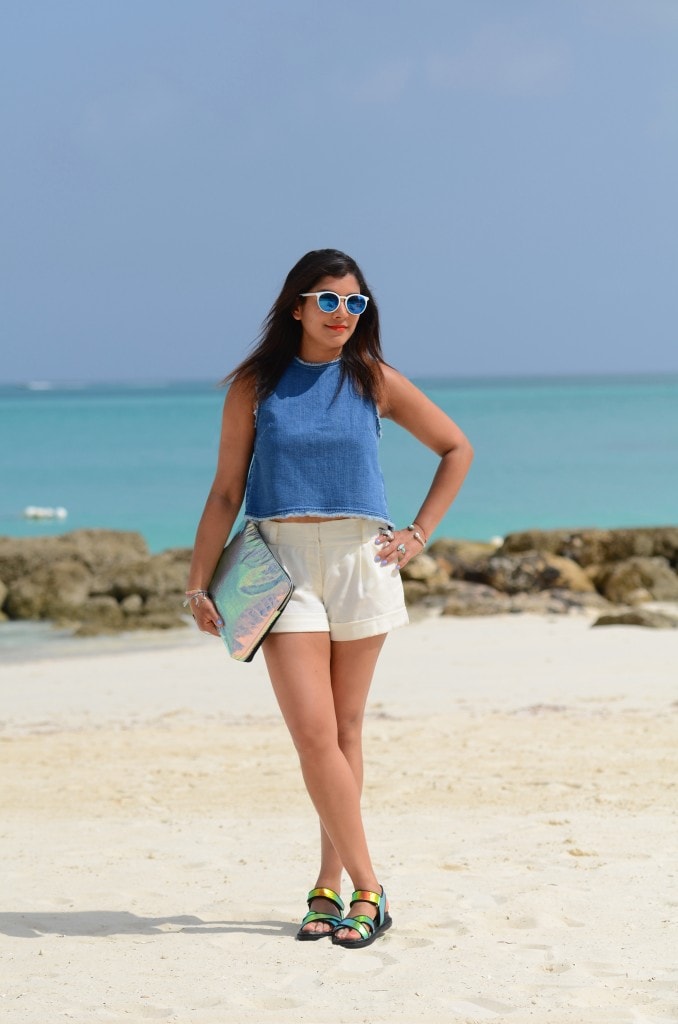 Above and below: White metal sunglasses, Denim top, Metallic clutch bag, Metallic sandals all by Asos, White tailored shorts – Bonnie's own.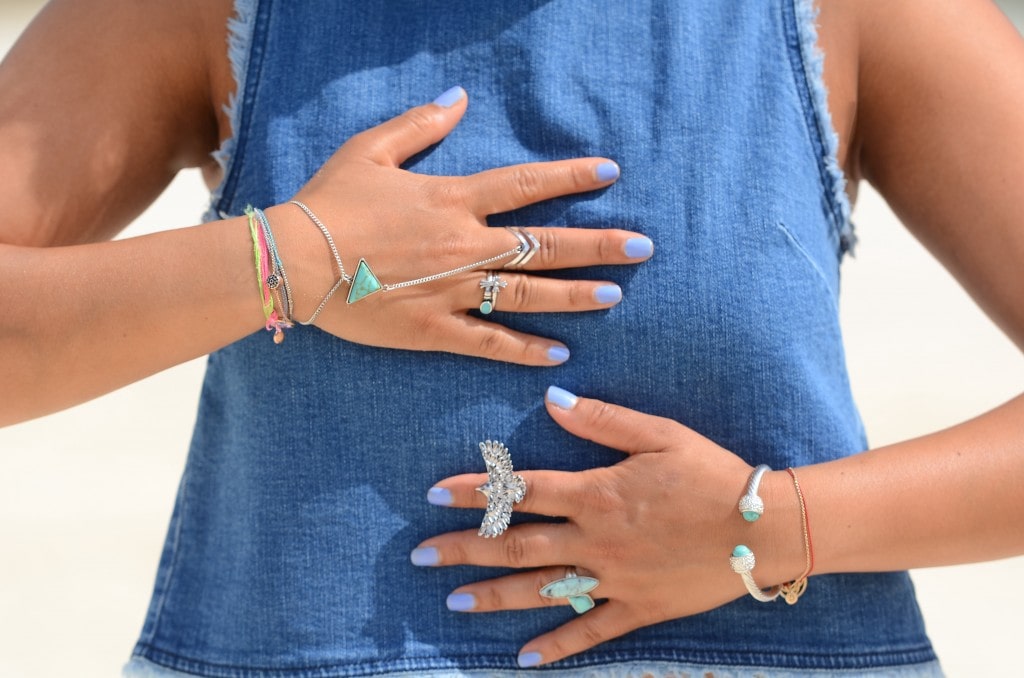 Above: All turquoise jewellery pieces and denim top from Asos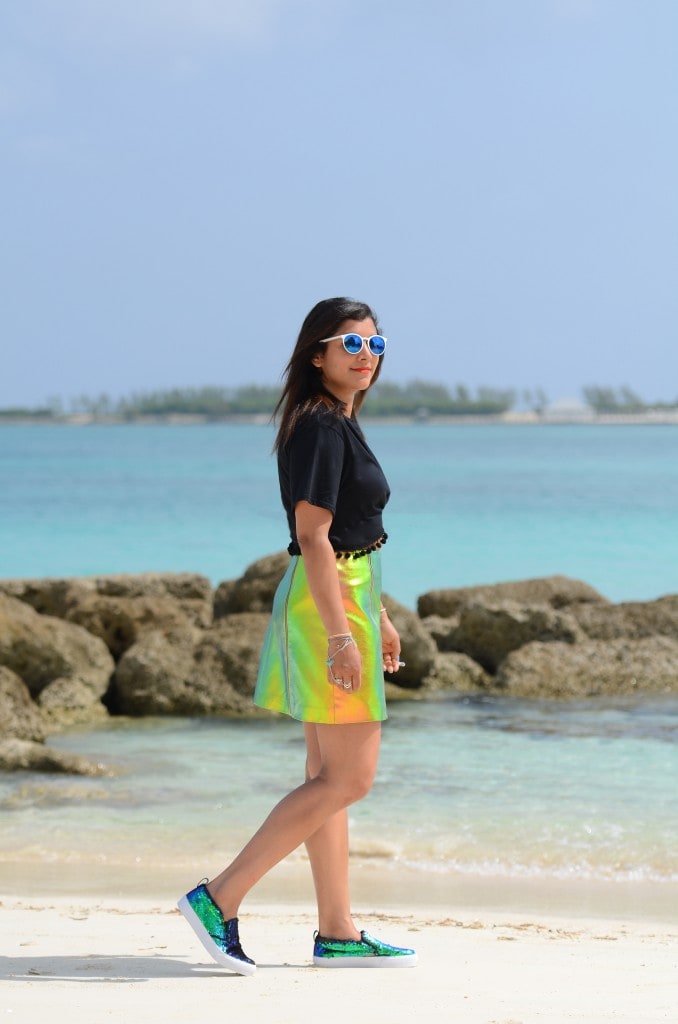 Above: Sunglasses, Black jersey pom pom top, Metallic skirt and Sequin plimsolls all by Asos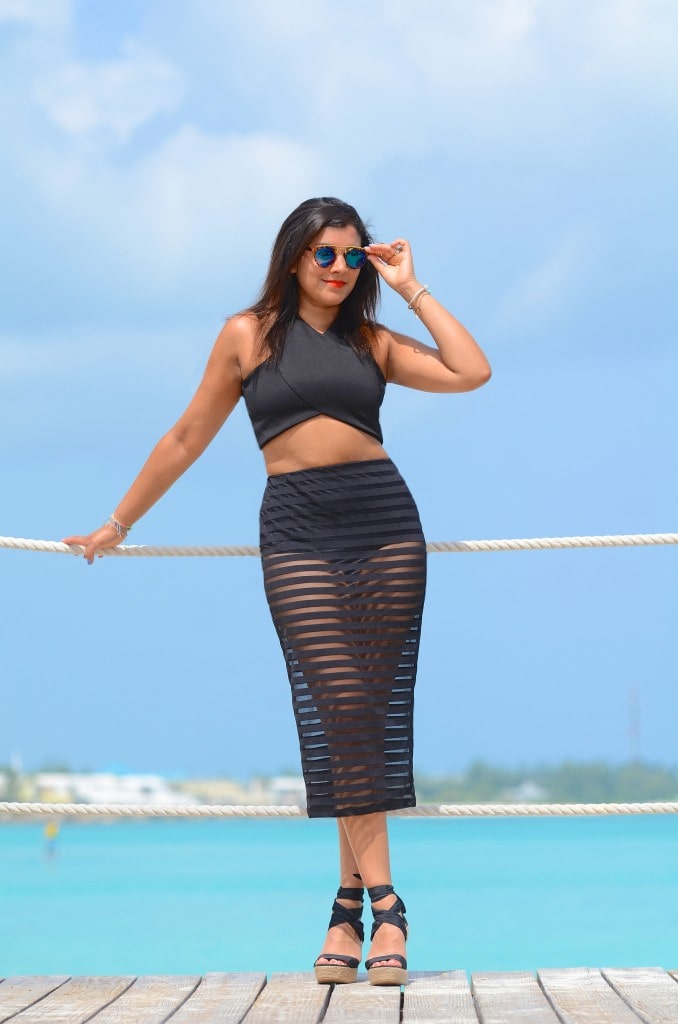 And for the evening – Above and below: Sunglasses, Black crop top and black sheer stripe skirt all Asos, Wedges – Ugg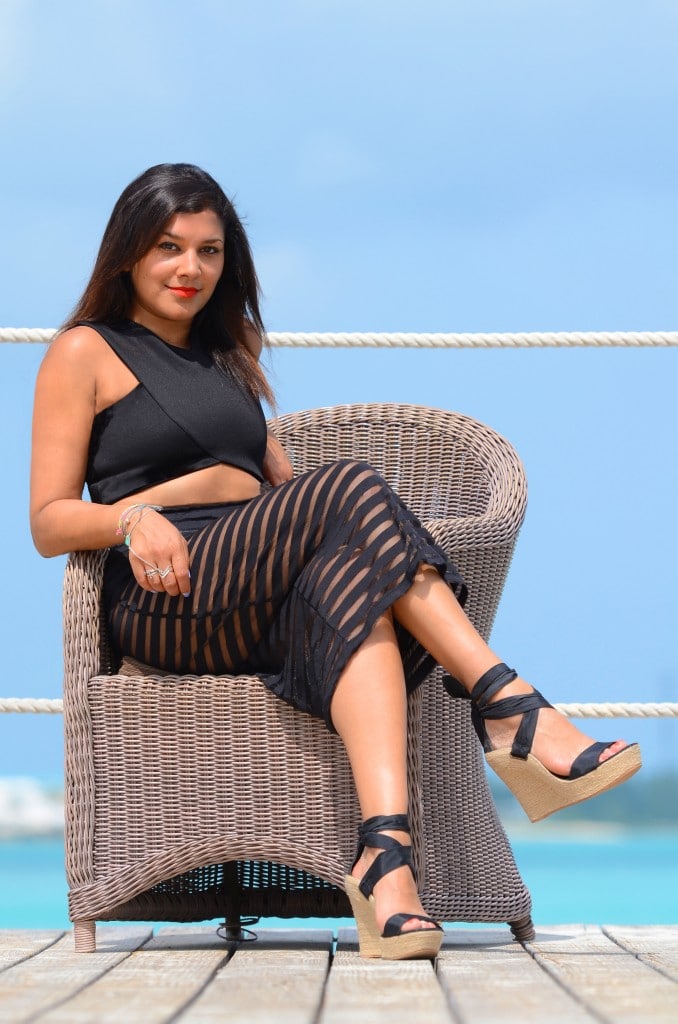 For the carnival photo diary click here…
For where to stay and what to do in the Bahamas click here... Including my trip to the Exumas to swim with the pigs!