Bali Intro, Eating and After Dark
Bali
Intro, Eating and After Dark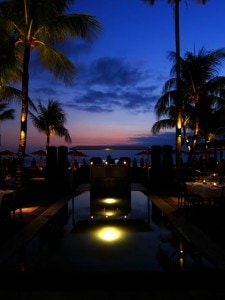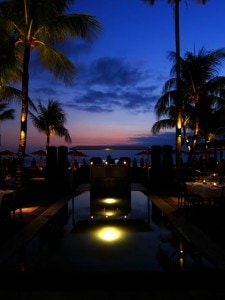 Ku De Ta Bar – Seminyak
Where? Bali, a beautiful island located in western Indonesia, South East Asia
Exactly? The Melia Beach Hotel, Nusa Dua and the W Hotel, Seminyak
Why? On holiday with boyfriend
Best time to go? Its equatorial so all year round is hot, hot, hot.
Local knowledge? Thanks to Lauren Barge orginally from Australia, now works at Elle UK, has been to Bali every year since she was a child
Top tip? The best place to stay is Seminyak, it's a good central base from which to explore the rest of the island.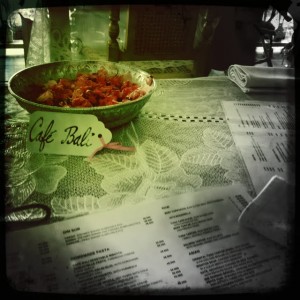 Nights Out in Bali
When it comes to restaurants and bars the choice and variety in Bali is fantastic. Seminyak is by far the chicest option for a night out. Kuta is a little tacky but can be fun. Jimbaran Bay is renowned for sunsets & seafood and Nusa Dua has some lovely restaurants. Many of the restaurants are on or around the beach, there's a real sunset culture in Bali. Dinner by the sea, then partying till late is the usual course. Dress up or dress down, its up to you, door policies at bars and clubs are relaxed and the vibe is chilled out and sophisticated.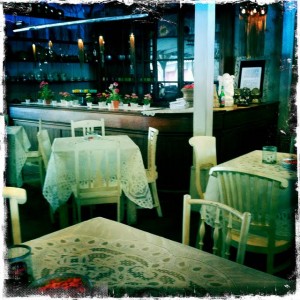 Restaurant at Cafe Bali
For dinner and early drinks head to Jalan Laksmana and Jalan Kaya Aya, also known as Eat Street. As the name suggests it's a road full of bars, restaurants and cafes. Popular beach haunt, La Lucciola is the place for breakfast. After dark or indeed for sunset head to the beachside sunset strip, where the coolest places in town are located, namely Ku De Ta and Potato Head.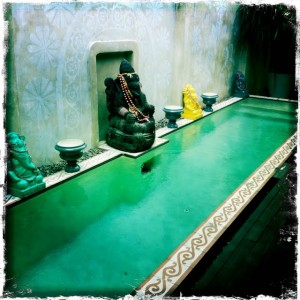 Cafe Bali
Jalan Laksmana
Seminyak
Right in the middle of Eat Street, cafe Bali is a quirky little eatery with a beautiful shabby chic decor. It's open all day, I recommend the delicious fresh breakfasts and lunches.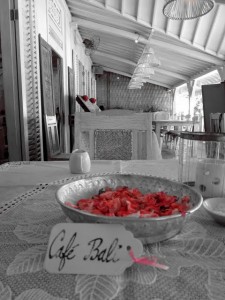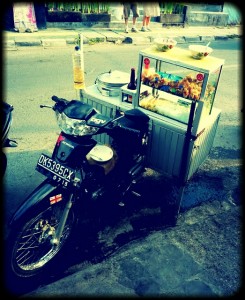 food on the go, literally
La Lucciola
La Lucciola
Jalan Petitenget
Seminyak 80362
Bali
Best for: beachside breakfasts (try the smoothies and milkshakes) and afternoon cocktails.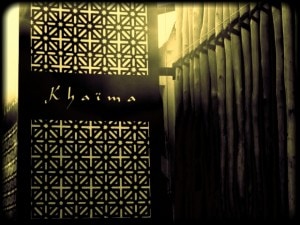 Middle eastern-asian fusion food, uber trendy, bamboo surrounded interior. Don't leave Bali without trying local speciality Nasi Goreng. Simply fried rice, chicken satay and veggies, topped with a fried egg, it costs approx £4 at Khaima, cheap and cool, whats not to like.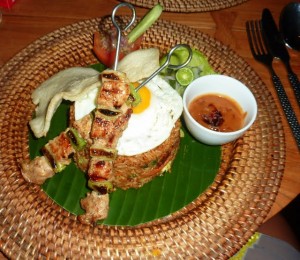 Nasi Goreng at Khaima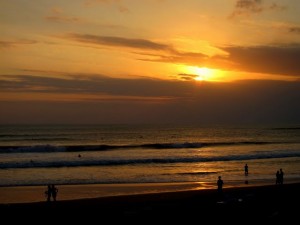 Sunset in Seminyak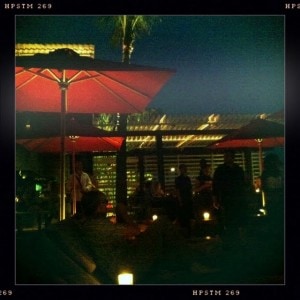 Ku De Ta
Ku De Ta
The place to be at sunset, Bali's in-crowd fill the swanky beach beds and drink cocktails, watching the surfers as the sun sets. Beautiful views of the surrounding beach and great for people watching (see 'what to wear' section). Stay here till the early hours or if you fancy a bit of dance floor action head over to Potato Head.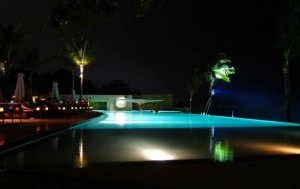 Pool at Potato Head
Potato Head
Jalan Petitenget
Seminyak
Built in 2010 Potato Head is an uber luxe, modern beach bar, restaurant and club. Art works are dotted around the grounds and a stunning shutter installation surrounds the walkways. Partying by the pool moves into the club as the night draws on. The vibe? Think Ibiza, South East Asia style.
Sarong Restaurant bar and lounge
Jl Petitenget 19x
Kerobokan
www.sarongbali.com
One of Seminyak's best known cocktail and dinner venues, just by The W Hotel and Potato Head. Sarong has an impressive cocktail list and serves up a well thought out asian fusion menu. Prices are expensive but the food is worth it. Try the tuna tartar with ginger, avocado, coriander and chilli. It's delicious!
The Rock
Ayana Resort and Spa
Jalan Karang Mas Sejahtera
80364 Bali
www.ayanaresort.com
Part of the Ayana Hotel Resort, this incredible bar perched on the edge of the cliffs is a totally decadent place to watch the sun go down. A little off the beaten track but amazing for romantic drinks if you're in the area.