Cruising around the Greek Islands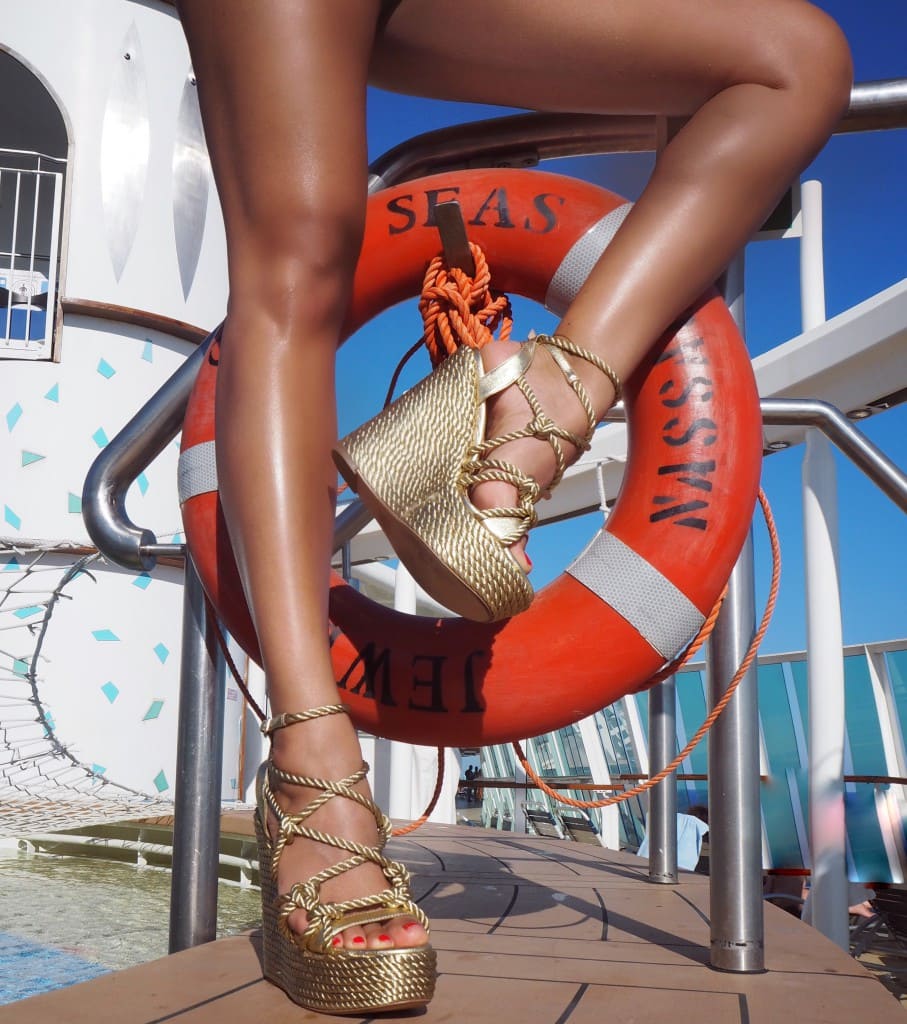 Cruising around the Greek Islands
Where? Anchored with Unique Cruise on board a Royal Caribbean Ship.
When? Summer 2017
Exactly? We boarded the cruise in Rome, then set sail to Santorini & Mykonos. The ship does continue on to Cannes but I opted for the 4 day cruise rather than the full week.
The Trip? I was recently asked by Royal Caribbean Cruise ships to join the Anchored Event, which is billed as the world's first festival on a cruise. It stops off at various party ports in Europe over 4 nights. I'm a lover of partying, travelling and festivals so I jumped onboard.
Here's my Style Traveller photo diary and fashion look book of my Anchored Cruise trip and the gorgeous stop offs in Santorini and Mykonos.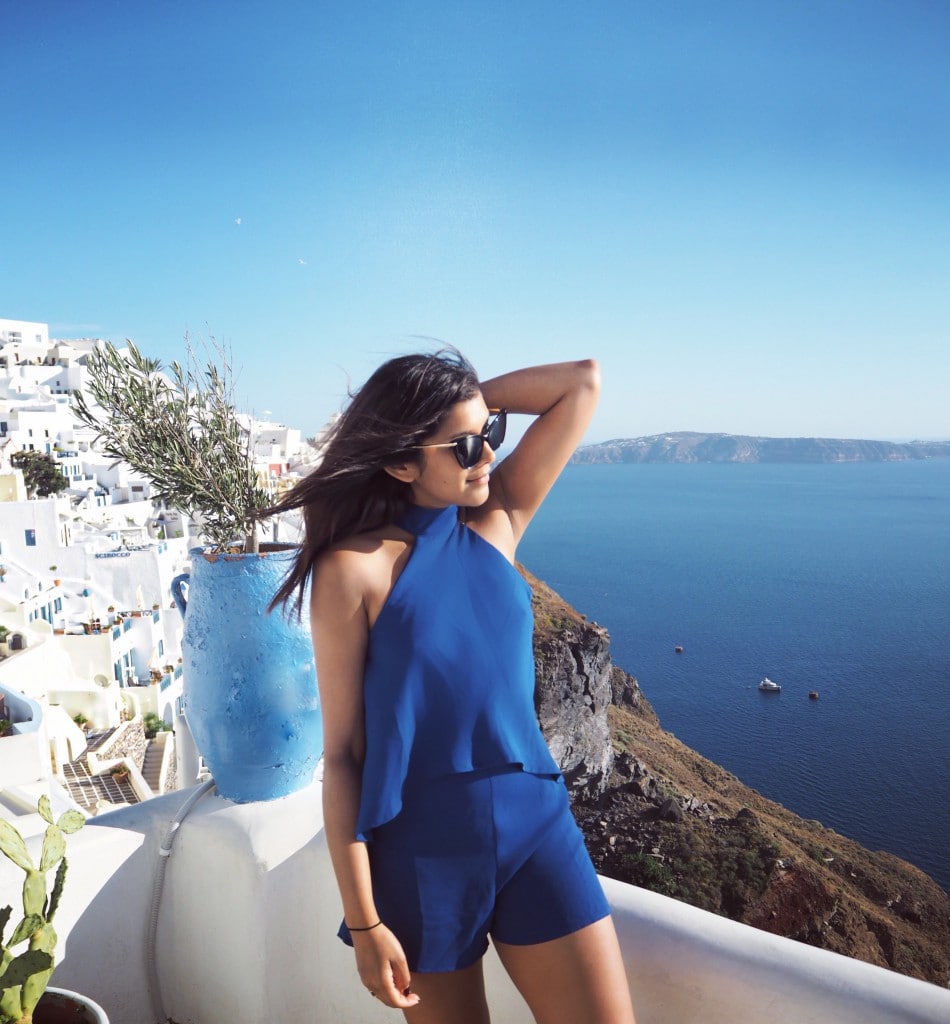 Bonnie wears blue playsuit by Silk Fred in Santorini and opening photo Wedges by Kurt Geiger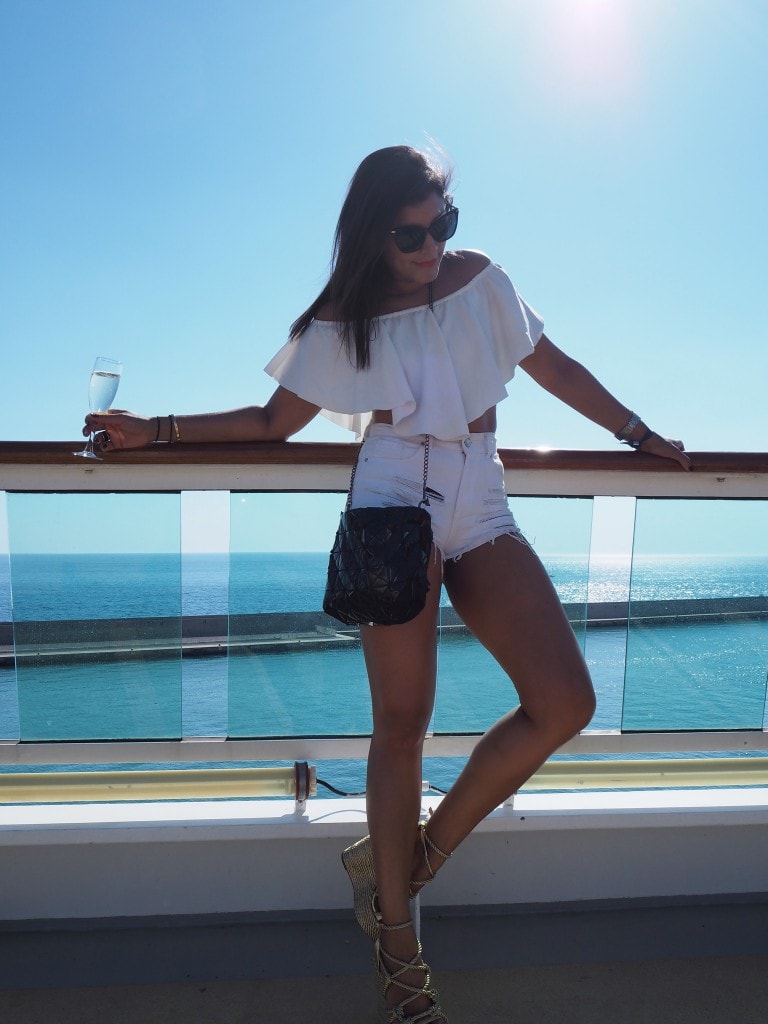 The Cruise
Each day and night DJ's and musicians take over the main pool area and throw very raucous parties. If you're a hardcore partier and like staying out from dusk till dawn then this is the cruise for you.
For those looking for a chilled out travel experience, be warned, this probably isn't the trip for you. It's quite an intense partying experience. It's aimed at party monsters who want to go clubbing morning, noon and night. I did have a lot of fun, but I just want to give prospective cruise bookers a few tips to make your trip more pleasant.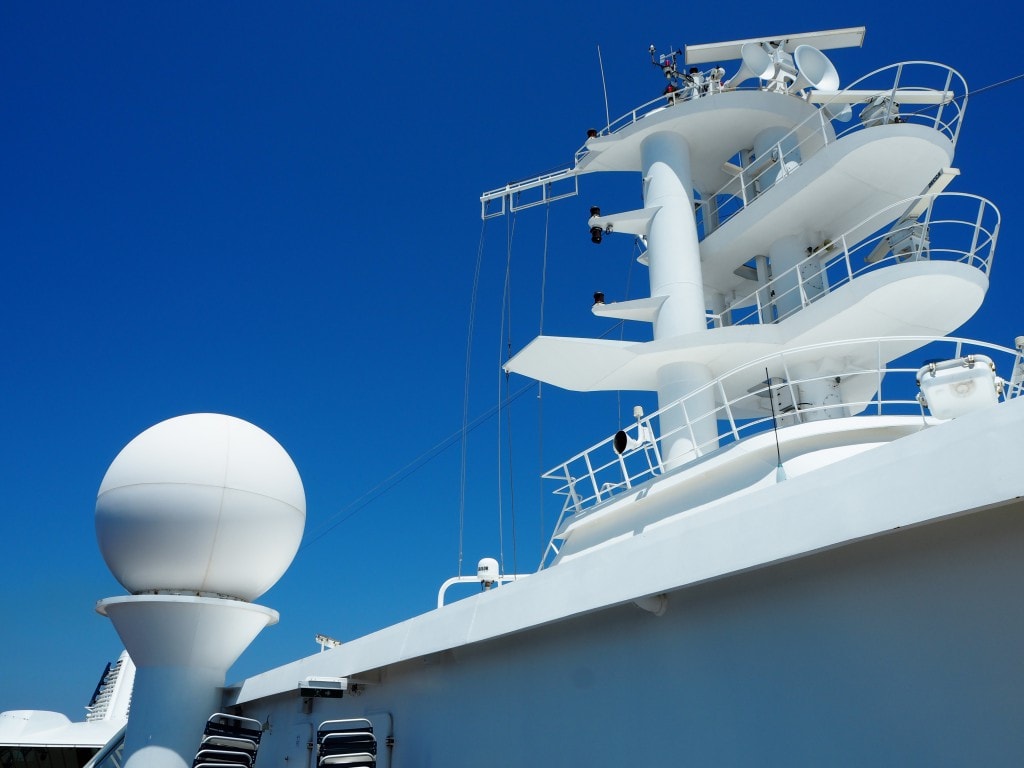 Firstly make sure that you book a cabin with windows and/or a balcony (yes there are rooms that don't have natural daylight!).
The drinks are incredibly expensive so unless you have a black Amex card be wary. On average a spirit with mixer cost $25 dollars and one glass of wine is around USD $30. You can't bring your own drinks on board either so if you want to drink, you have to adhere to these prices.
Everything about this cruise is about excess and indulgence. It's not for families or people looking to spend a relaxing few days cruising around the med. Music pulsates from all areas of the ship at all times of day.
I did love the stop offs in Santorini and Mykonos, which were idyllic and a shame you couldn't stay in them longer, but I guess that's the nature of a cruise, it's a series of small snap shots into new destinations.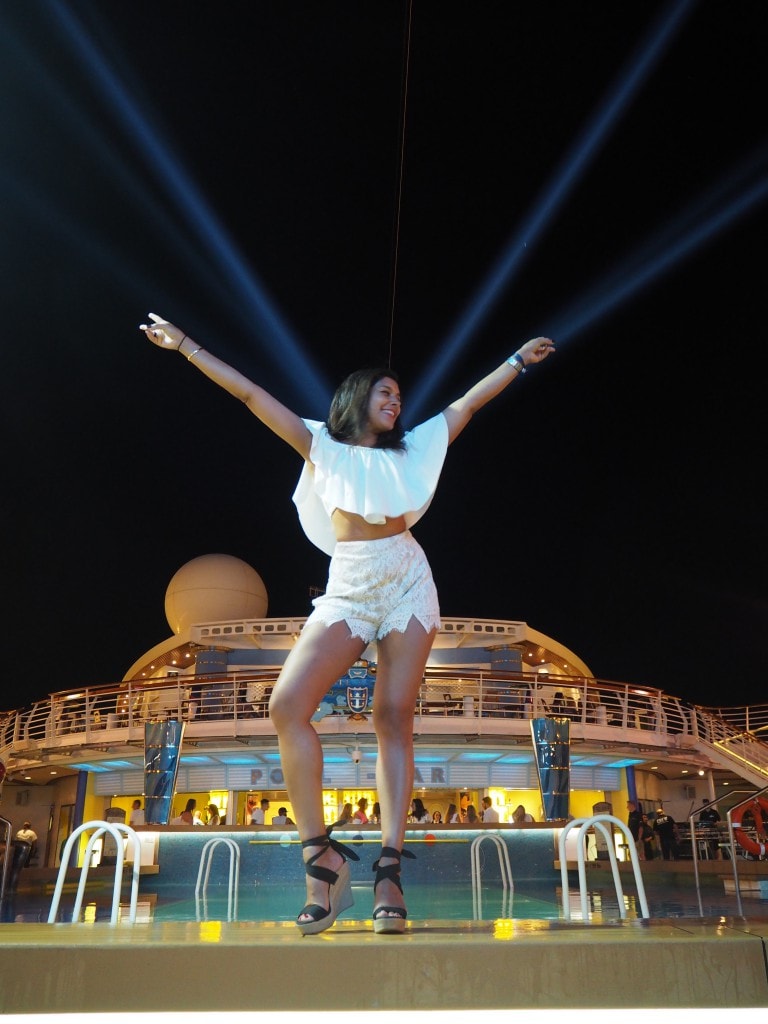 Party on… Bonnie by the pool which is the epicenter of the partying on board, from afternoon pool parties to the evening events hosted by international DJs and musicians like Tinie Tempah and Ants from Ibiza.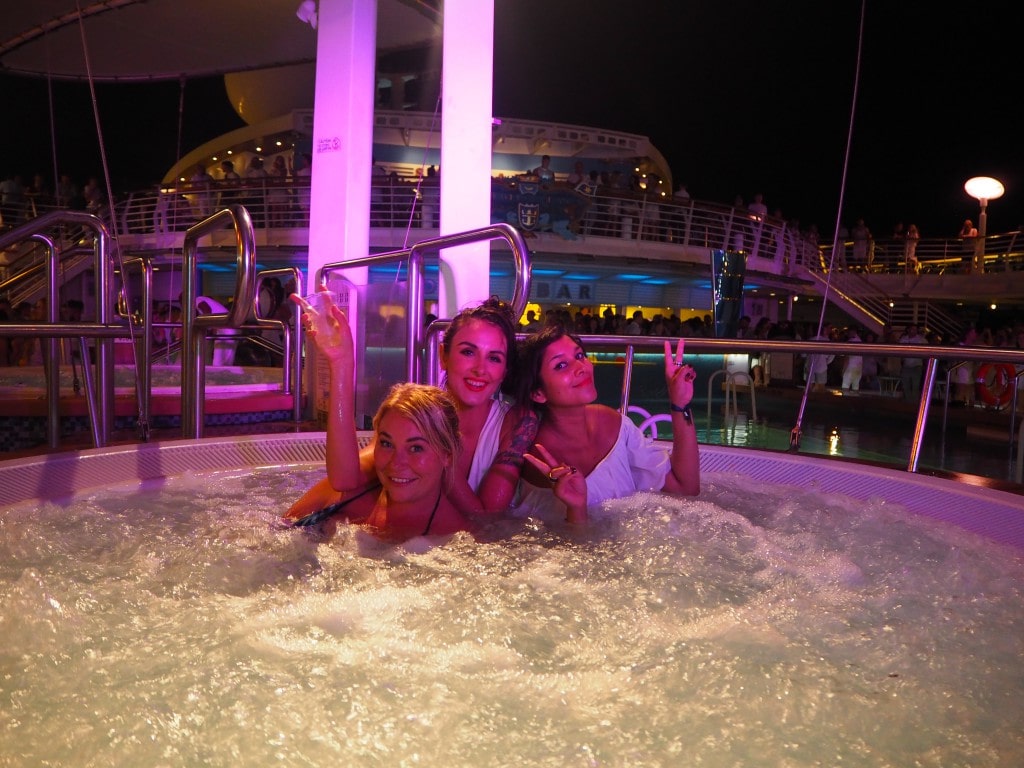 Me and girls in the hot tub at midnight, left to right: Lauren, Vicky and me.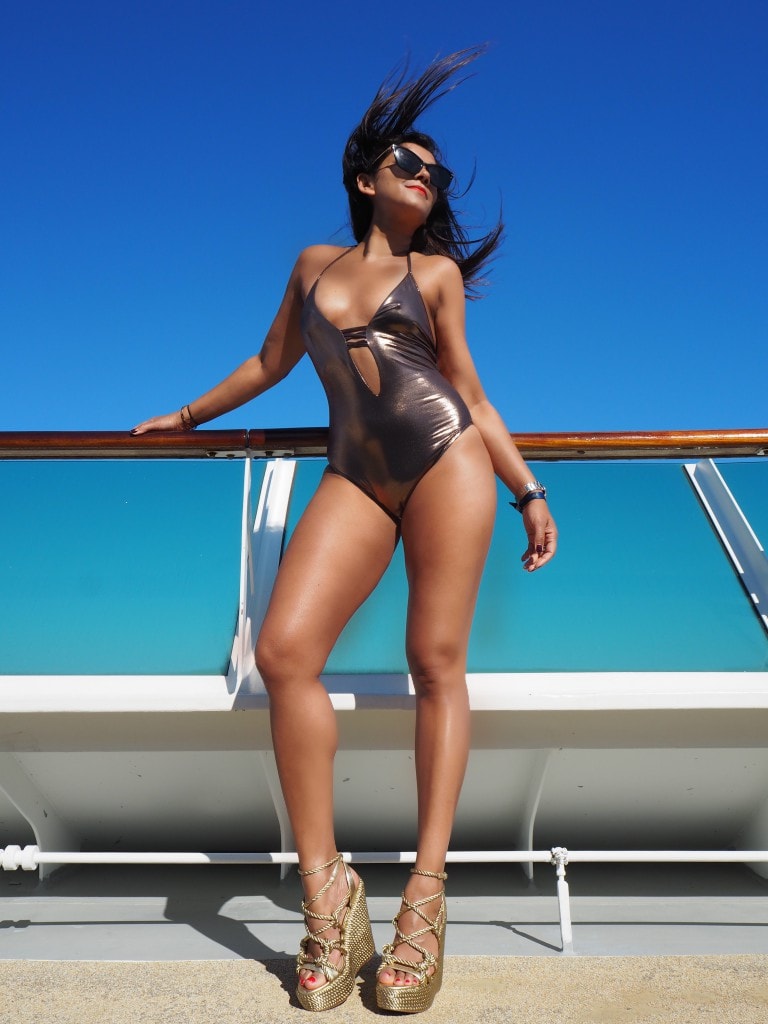 What to wear on board
None of the traditional cruise sartorial rules apply on this particular trip, everyone dresses up to the max as though they are about to go clubbing in Ibiza and that's in the day as well as at night. So get your metallic swimsuits at the ready girls!
On deck: Bonnie wears gold swimsuit by Boux Avenue, gold wedge shoes by Kurt Geiger and white lace throw on by Sosander.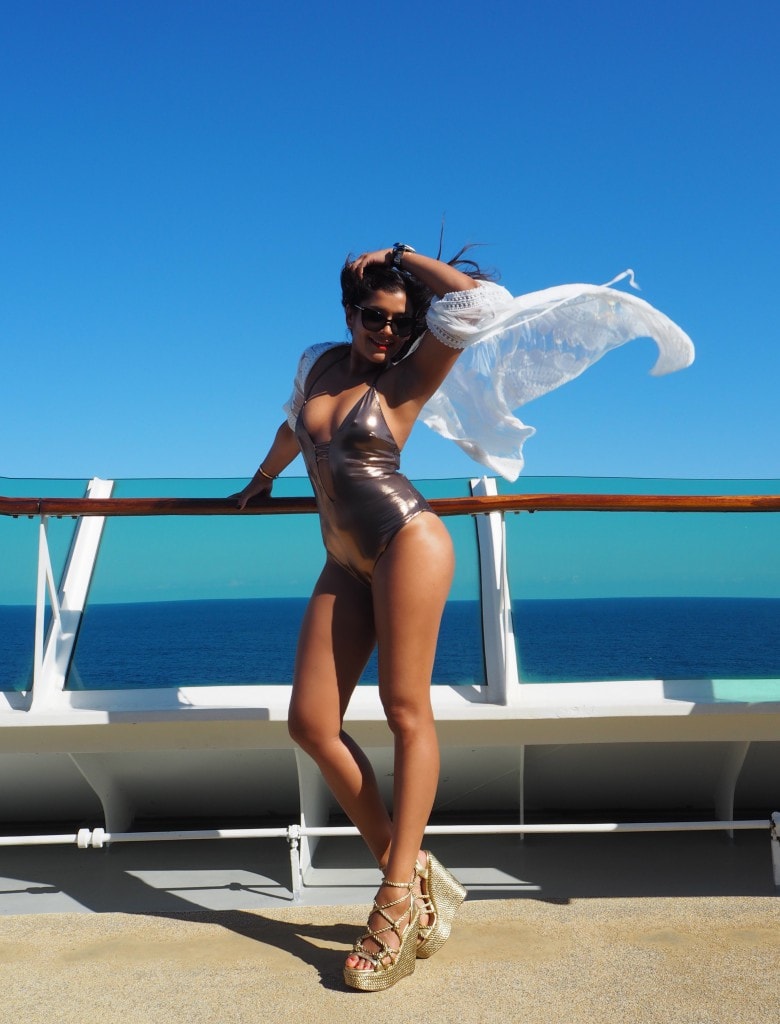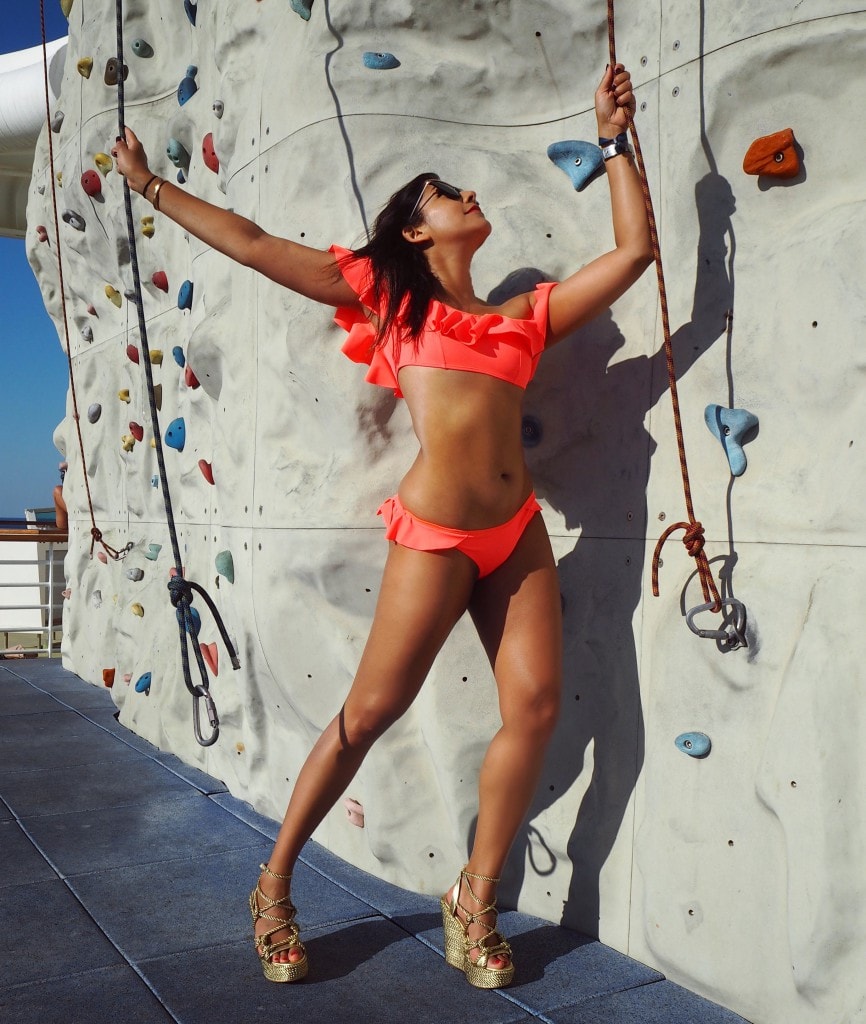 Rock climbing in heels, it's all the rage on board! Bonnie wears pink ruffle bikini by Boux Avenue, gold wedge shoes by Kurt Geiger.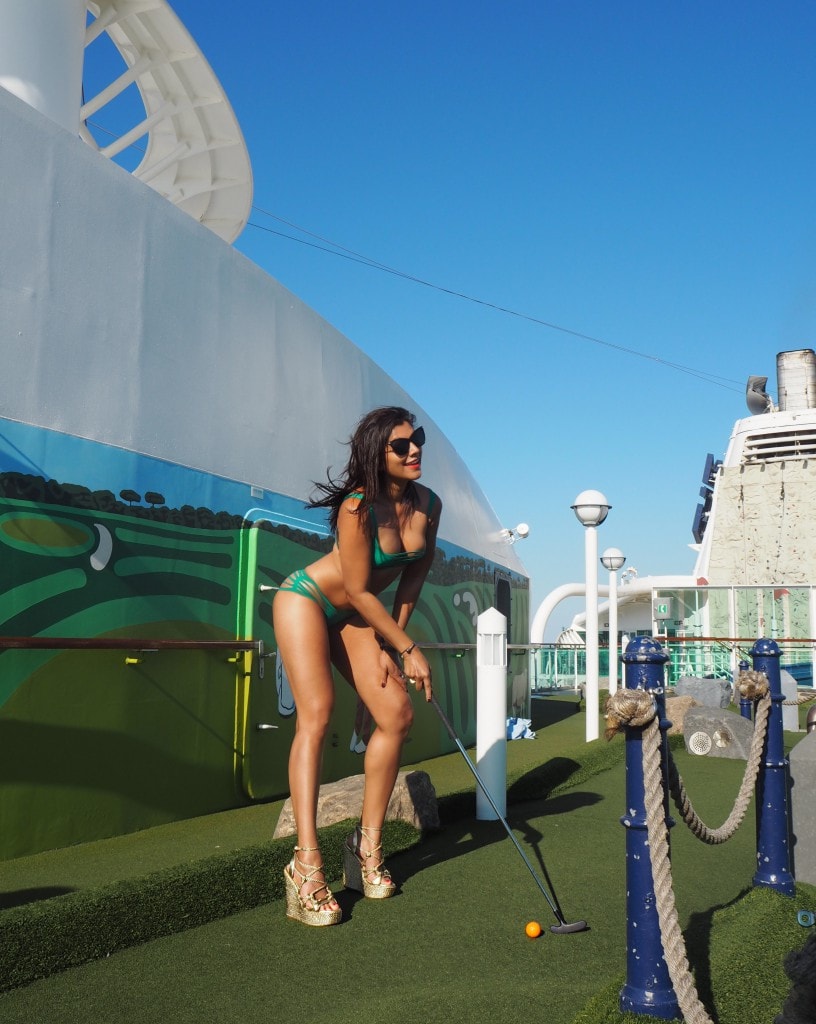 Round of crazy golf anyone? Bonnie wears green slash bikini top and matching bottoms by Agent Provocateur, gold wedge shoes by Kurt Geiger.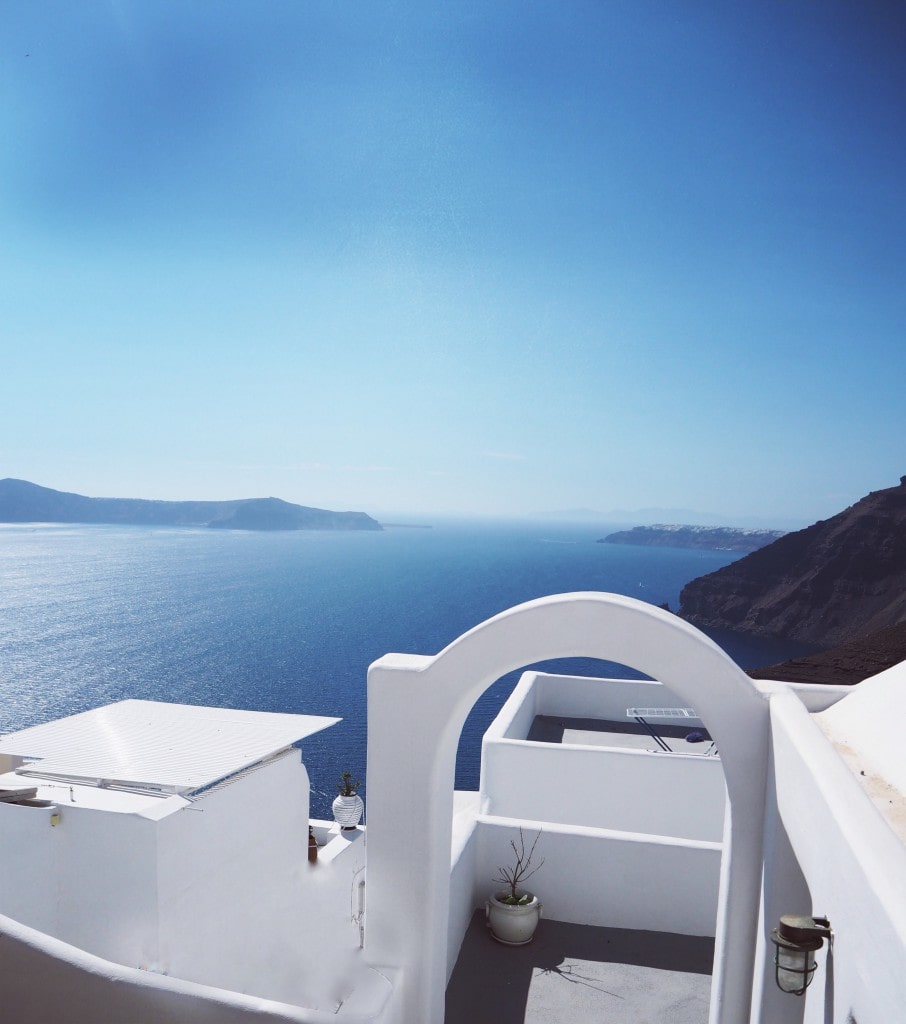 Santorini
First stop off on the boat was a blissful afternoon in Santorini. I've been to this stunning Greek island several times before, so the girls and I just had a lovely wander around Fira the capital city. It's also well worth a visit to picturesque Oia with its famous (instagram friendly) architecture built into the cliffside.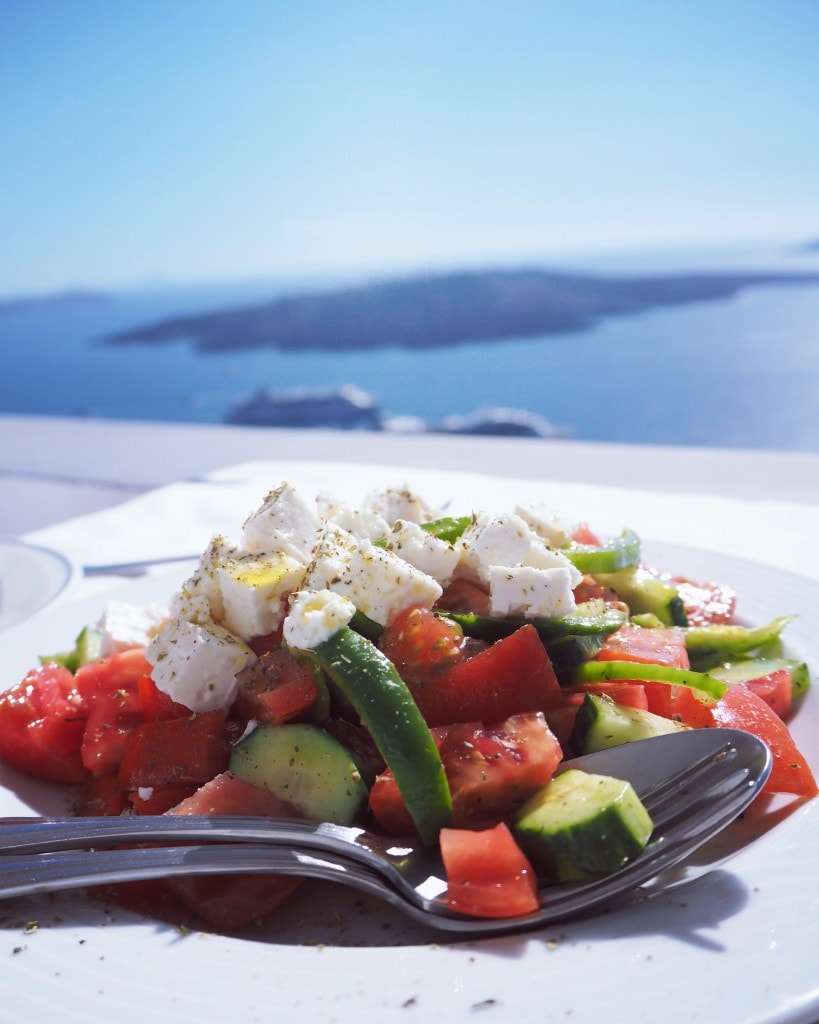 We stopped off for lunch at a cute taverna – traditional Greek salad, over looking the Caldera Volcano.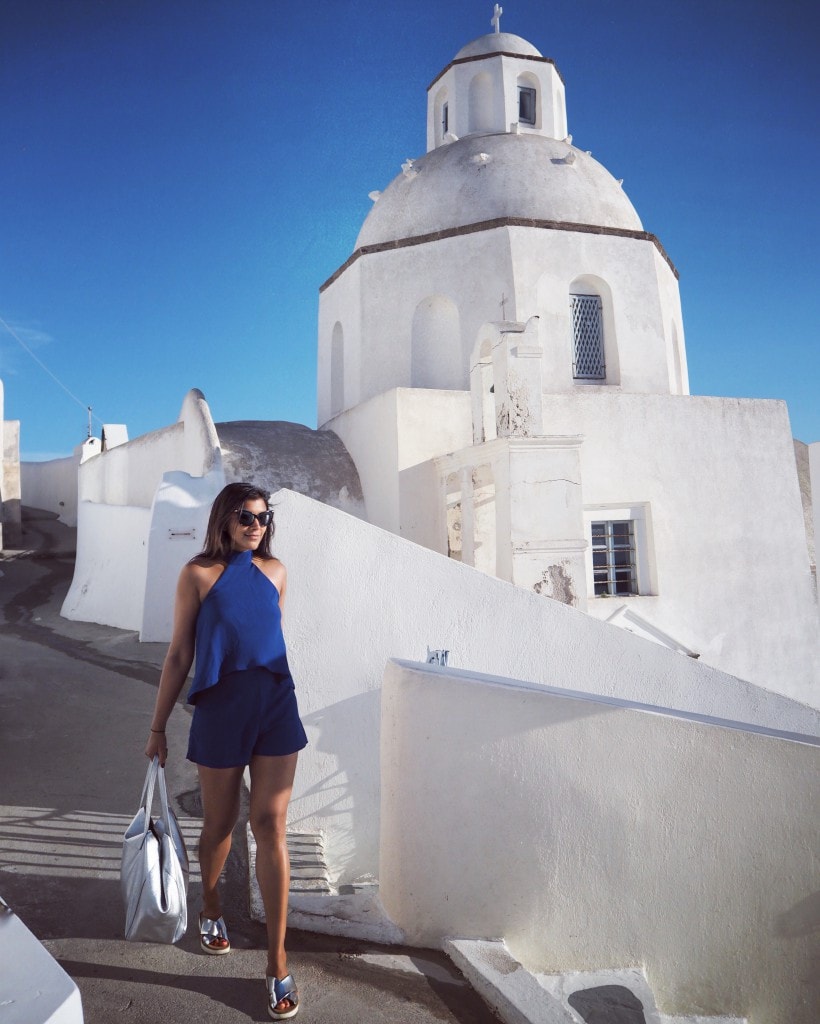 Bonnie wears blue playsuit by Silk Fred in Santorini. Use Discount Code BONNIEJULY to get 10% off.
It was a fleeting visit, we spent the afternoon in Santorini then had to get back on board for an over night journey to Mykonos.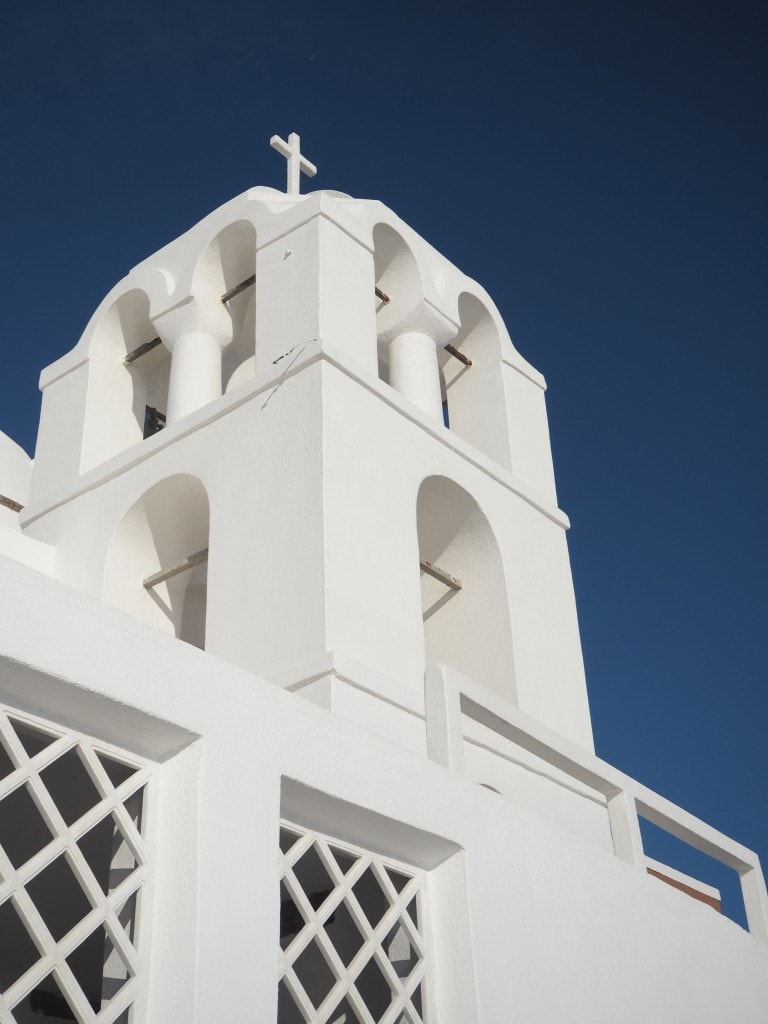 Mykonos
The second and final stop for us was in Mykonos. I Love Mykonos it's such a party town, but we literally had the day there before getting our flight back to London, so we checked in to my favourite hotel on the island, The Grace Mykonos for some much needed pampering.
We had a divine lunch by the pool and a relaxing swim before heading to the airport feeling relaxed and refreshed.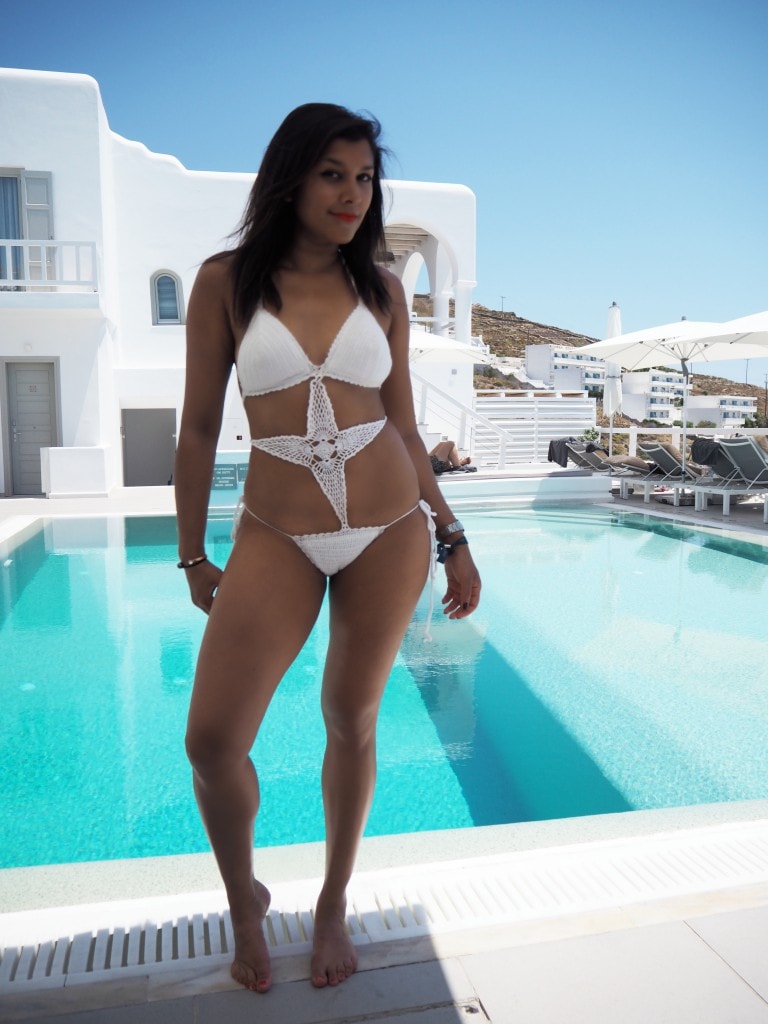 Bonnie wears crochet bikini by Lisa Marie.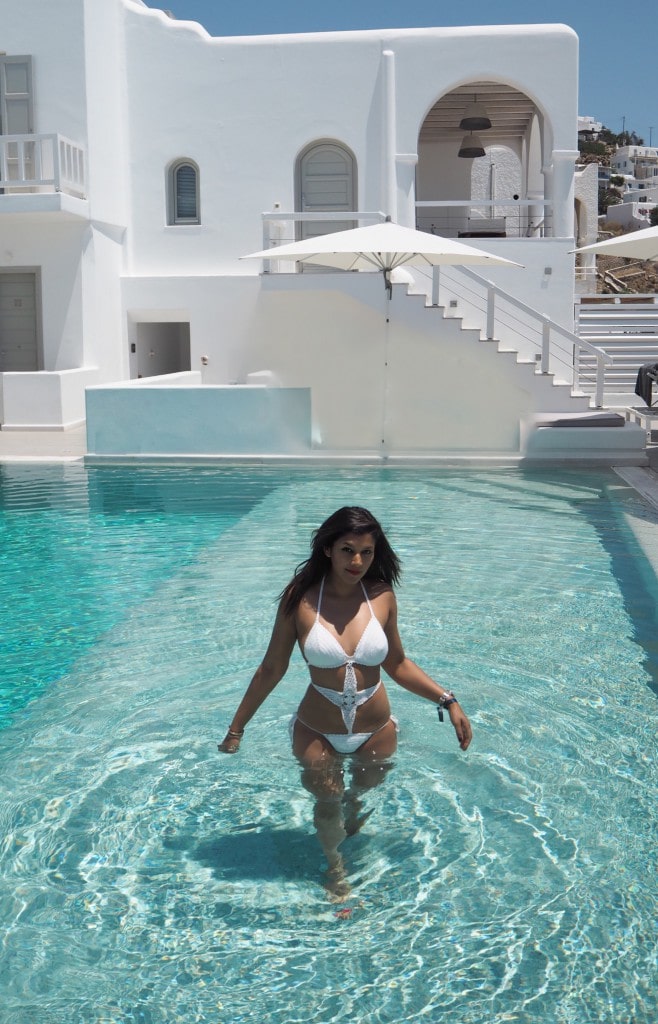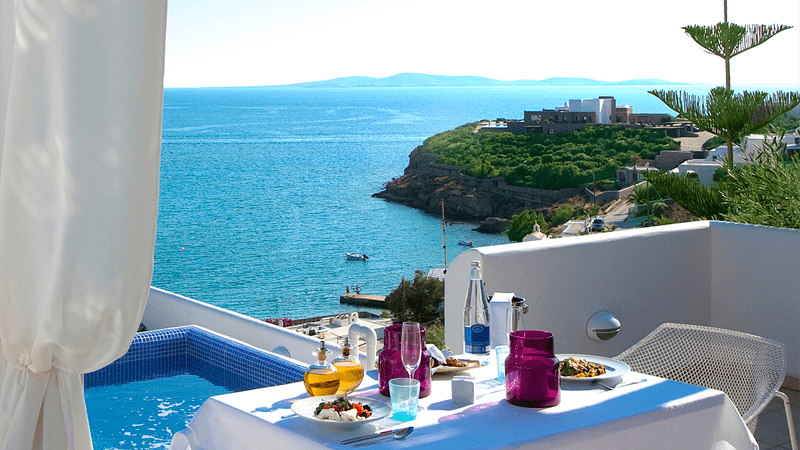 Lunch is served poolside at the Grace Mykonos.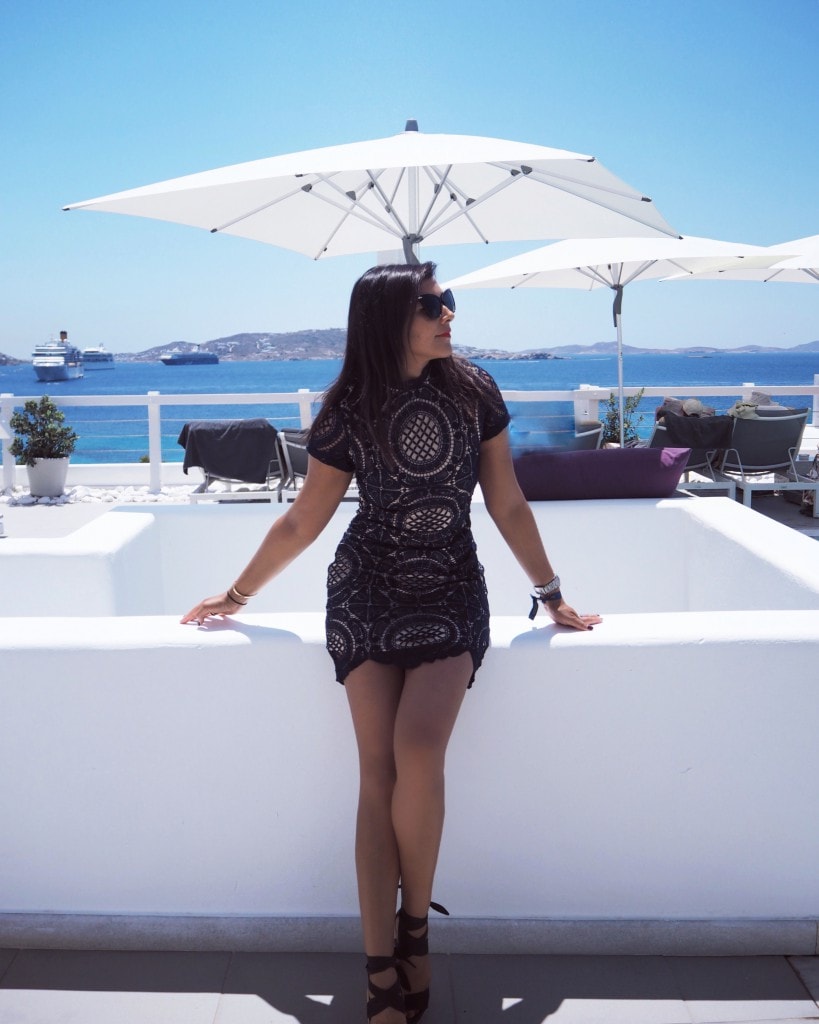 Bonnie wears blue crochet dress Silk Fred. Use Discount Code BONNIEJULY to get 10% off.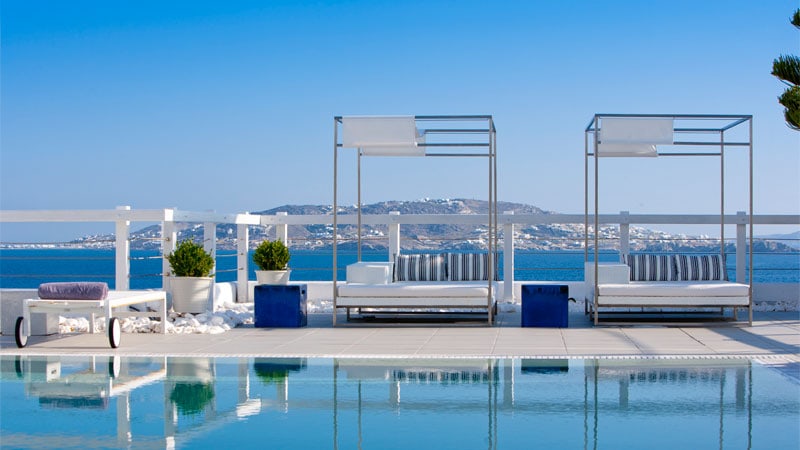 Stunning Pool with spectacular views over the bay at The Mykonos Grace. It's a truly blissful experience.
Bye Bye from Greece and Anchored Cruise, Next stop The Cayman Islands.
Bon Voyage x